When I stepped into Tokyo's Haneda Airport three Wednesdays ago, it felt more like a hospital than a transportation hub. At the end of the jet bridge, in full hazmat gear, stood a staff member. I had no idea if she was a doctor, or indeed if she was female.
The apparition's outstretched arm instructed me to turn right (instead of left, as would previously have been the case) upon entering the terminal building, which had been re-arranged into a maze of checkpoints and examination booths.
Making my way through the circuit required spitting into a tube, presenting a thick folder of carefully arranged documents to officials of various ranks and walking no fewer three three kilometers. About two hours passed between my having disembarked the aircraft and my procession through the actual immigration checkpoint. The arrivals area was busier than I expected, given the circumstances, although I didn't stay long.
The clock had just struck 8 PM when I arrived at a quarantine hotel near Shinagawa's Sengaku Temple—my plane had landed at half past three. I was dehydrated, oily-faced and anxious from my bare-knuckled drive up Keihin Daiichi Boulevard, but I was thankful: I was in Japan again, after what felt like an eternity.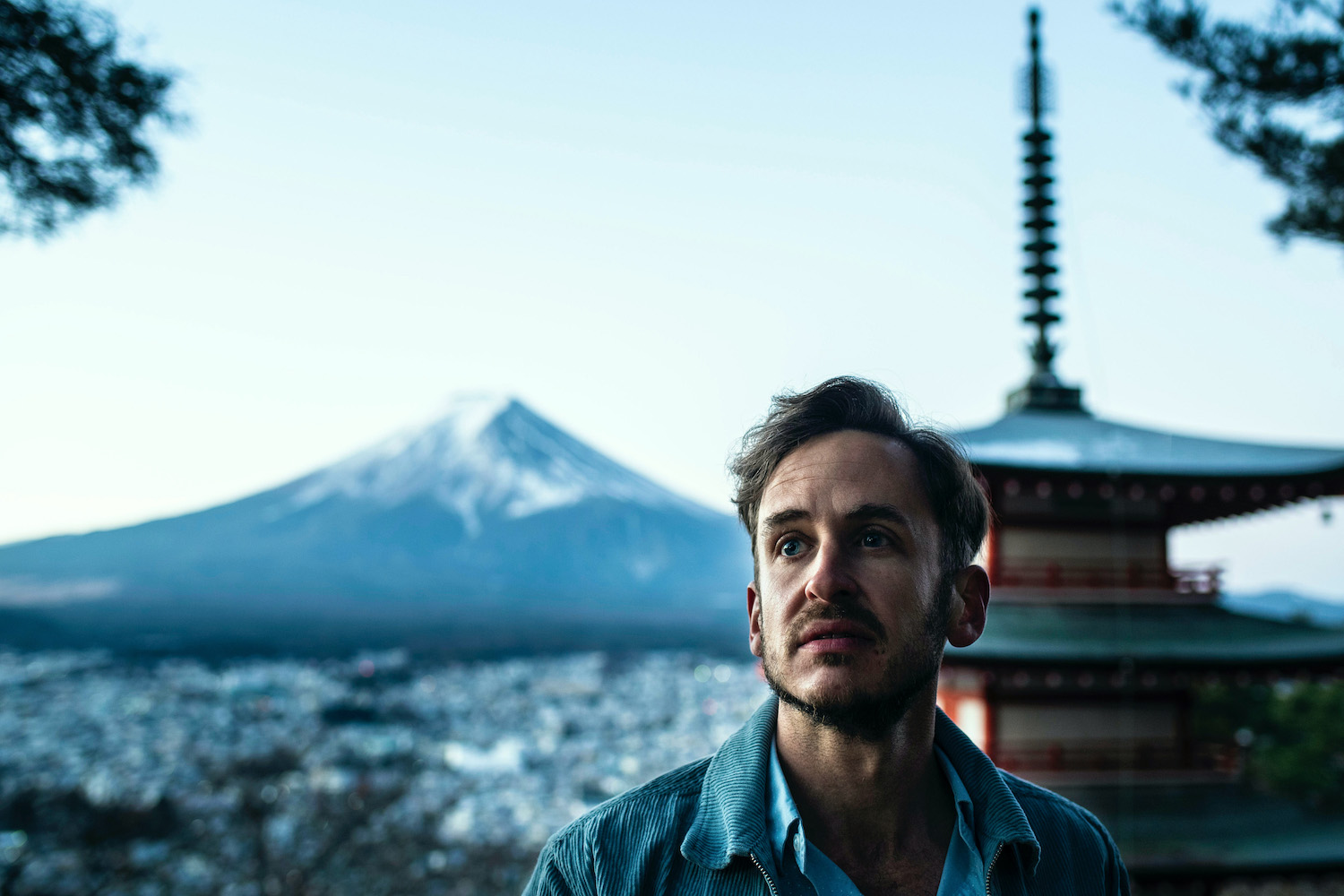 I won't bore you with the details of my quarantine, other than this single sentence: I stayed in a tiny room for 15 days and 14 nights, leaving only as dictated by the extraordinarily restrictive "pledge" my school signed in order to get me into the country as nearly all other foreigners remain locked out.
Upon completing my period of isolation, I headed for the hills—one in particular. It was emotional to look upon Mt. Fuji from above Chureito Pagoda, to be sure, and not just because of the tears the bitter cold brought to my eyes.
During my marathon drive (I had to be back at my hotel by no later than noon to prepare for the online iteration of the Japanese course that had permitted me entry into Japan) I also stopped at Hakone's Lake Ashi, at the Nihondaira observatory above Shimizu city and at a field just north of Higashitaganoura Station, which is famous for its views of the Shinkansen speeding past Fujisan.
I was back in Tokyo by the time the sun set on my first full day of freedom, the alleys beneath either side of the train tracks near Kanda Station as unexpectedly bustling as Tōkyō Kokusai Kūkō had seemed, upon my exit through its proverbial pearly gates 16 days prior.
After dropping my bags at a new hotel—I couldn't, for the sake of my sanity, sleep as a free man in the same place where I'd been during my period of confinement—I walked northward to Akihabara, whose neon lights seemed dimmer, somehow, than they used to. I followed this up with a solitary stroll along Asakusa's Nakamise-dori, which led me to an utterly deserted Kaminarimon Gate.
The solitude was confounding: Should I have felt triumphant for having made it here, or trepidatious because almost no one else who looks like me did?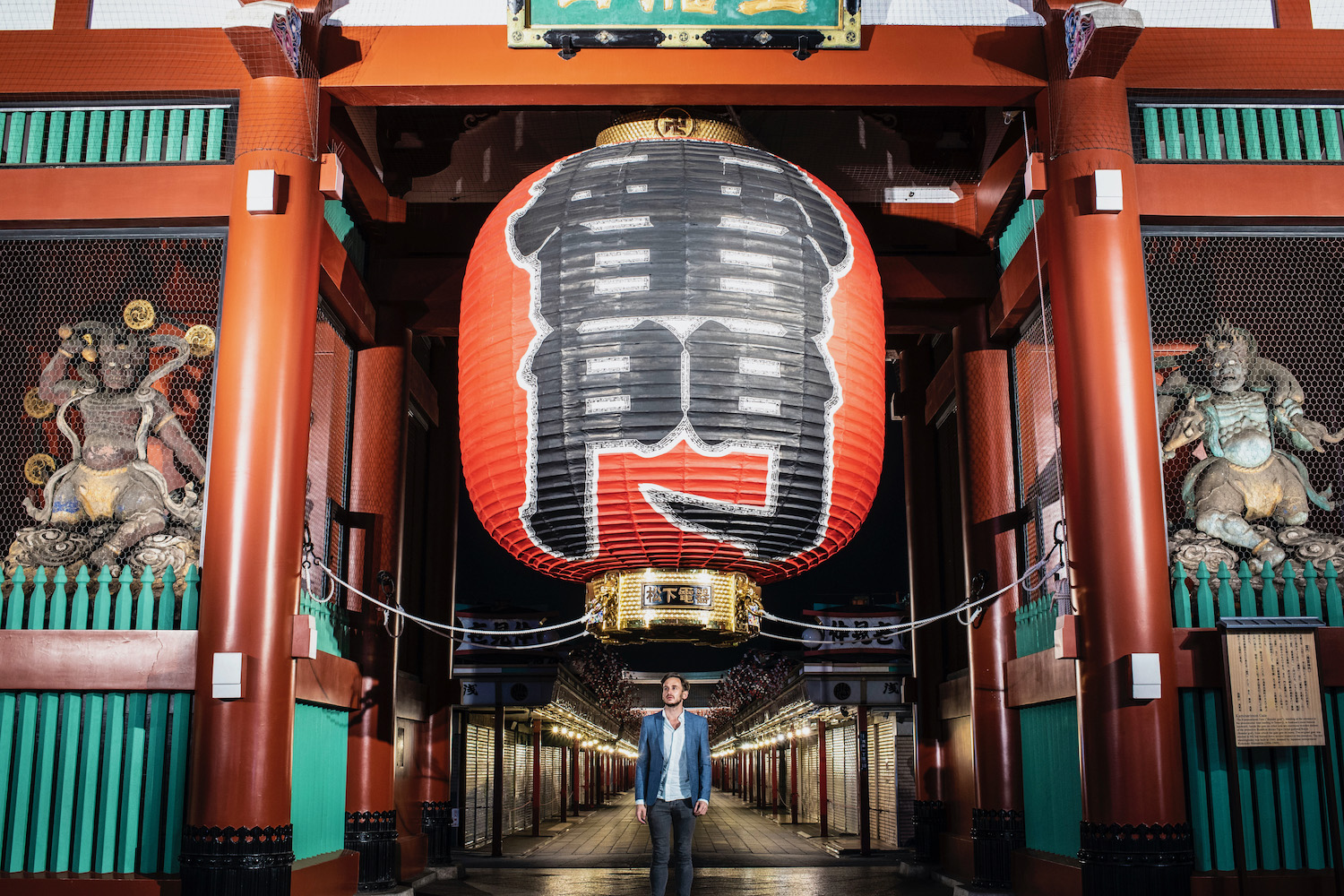 Morning two—as a free man, this is—was miserable. The only thing less compelling than the clouds that blanketed the sky over Tokyo was the air's bitter chill, which was far more frigid than I'd ever felt in this part of Japan.
Yet upon entering the Family Mart near the eastern entrance to Harajuku's Takeshita Street—there are few problems in life that a ¥150 kombini no kohi can't solve—the Muzak version of Stevie Wonder's "I Just Called to Say I Love You" warmed me up at least a few degrees.
I hadn't come here to marvel at the Gothic Lolita style of fashion, nor to gawk at the double (and, in some cases, single) story homes sprawled out amid Tokyo's most expensive real estate as if it were the suburbs (or even exurbs) of St. Louis or Detroit. My presence was perfunctory: It seemed foolish to spend longer than I needed within Tokyo train cars, given how packed they were in spite of surging (for Japan, at least) infection numbers.
Which is not to say my journey was meaningless, even if my destination (the inimitable Meiji Shrine) offered the sort of serenity you'd walk over fire to reach. Among other affirmations of my westward expansion, I spotted a woman walking two Dalmatians.
Although they didn't resemble the pair I'd had growing up, at least not to eyes trained to appreciate the finer nuances of the breed, seeing the spotted dogs—by which I mean two of them at once—always suffices as evidence that I'm on the right path.
Before I headed back to my hotel for my the final Zoom version of my Japanese course, I stopped at the Uniqlo on the 12th floor of Shinjuku's Takashimaya department store. The automated checkout kiosk required only that I drop my purchase into a matte, white bin, a functionality I later learned was powered by RFID technology.
I'm not sure if 20-something who helped me bag my order knew what that acronym meant, nor if she is, was or ever will be aware of what a magnificent privilege it is to be in Japan at this moment in history.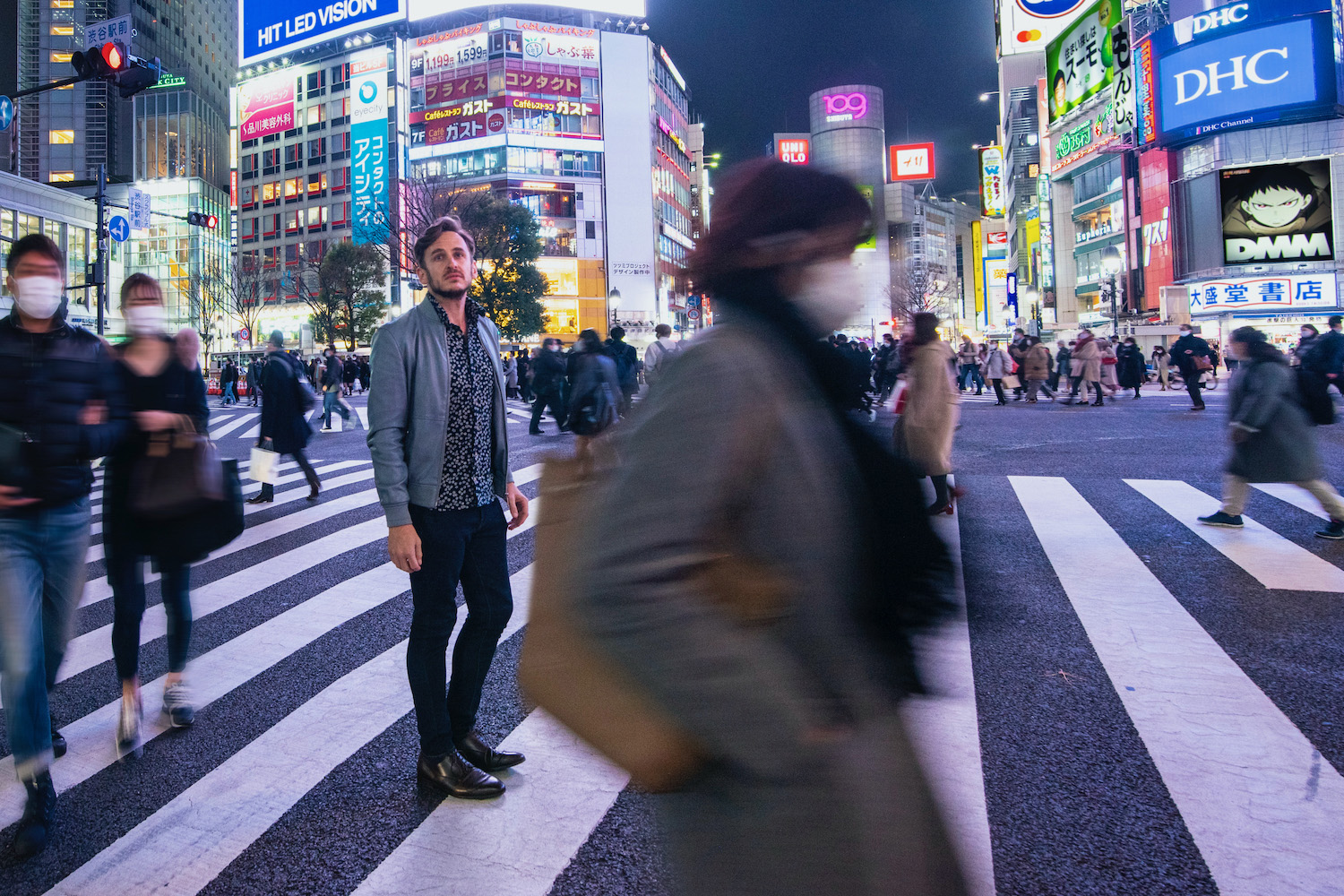 Allow me to admit an unpopular truth: The SARS-CoV-2 virus has scarcely crossed my mind during the 11 months I've known of its existence, apart from the extent to which it's destroyed my profession (and, by extension, my life). I am not afraid of contracting it or of developing Covid-19; while I find the loss of life some have experienced unfortunate, I'm much more bothered by the ruined livelihoods, which outnumber actual mortality by several orders of magnitude.
I mention this not to alienate you (although I'm sure some of you will never visit this site again, having learned I feel this way), but to provide context for what I'm about to say. Which is that the utter state of normalcy in which I found the Shibuya and Shinjuku districts on Friday night (apart, I mean, from police parading through the streets loudly "suggesting" that people return to their homes) was absolutely sickening, given the monomaniacal obsession the Japanese government currently has with border control.
(Allow me to spell it out if I haven't previously been clear: I believe that near-100 percent of Japan's surging coronavirus infections are a result of carefree Japanese people, and that close to zero have come from foreigners, who are legally obliged to spend their first two weeks in the country in a situation approaching imprisonment.)
I'm not bitter, however, at least not anymore. I know this because in spite of my Saturday morning sojourn to Yokohama proving to have been utterly in vain (I entered the Bay Bridge Skywalk from the wrong side—the right one was an excursion-ending 10 kilometers away), I managed to find humor and levity: Happening upon a vending machine that sold fake food. This, at least in retrospect, made the substantial effort I expended worth it.
The last hours of the morning would expire with me perched moatside in the East Gardens of Tokyo's Imperial Palace, where I was among the only intentional visitors—everyone else I saw was jogging or even sprinting by. Something about the novelty of being alone at a former tourist trap (although such a sensation should not, at this point in my Covid-era Japan experience, seem novel) caused me to Google, for the first time, what the name of the surrounding "Chiyoda" district meant.
The result was predictably opaque, but surprisingly relevant, given my simultaneous feelings of being drained (physically, after two weeks of stagnancy, and financially, because of how loose my fists had become since regaining my right to move freely) and invigorated: My grand vision, which I may or may not share at a later date, is back on track after nearly a year.
"Fields that can feed people for eternity"—this is the energy that's flowing through my veins these days.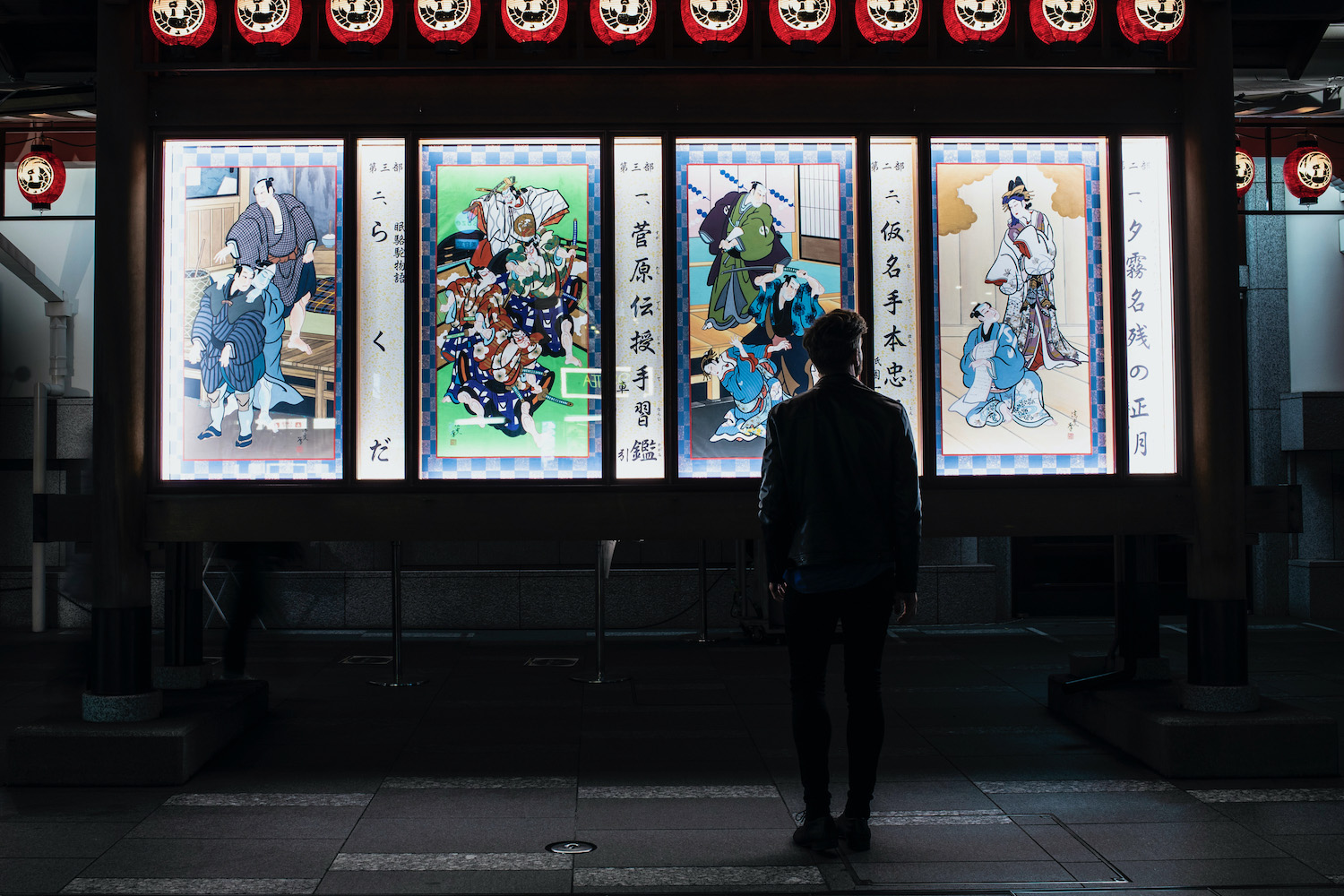 I've remarked, before, about the fake bird sounds that play in the Tokyo Metro, and which I've also heard in various Japanese hotels and department stores in the past. They take on a new resonance when I hear them these days, however, given the length of time—all but 31 hours of the year 2020—during which a simulation of Japan had to stand in for the experience of really being here.
I mean, I know it's cliche in the era of Covid-19 to speak, wistfully, about all the things we all used to take for granted. In my case this might've entailed being able to pick up a book by Haruki Murakami or Yukio Mishima on a Monday, and arrive in Japan by Friday to follow in the protagonist's footsteps.
This is a bad example anyway: The conclusion of Mishima's Hōjō no Umi tetralogy had been far from my mind Thursday morning as I looked out on Shimizu from amid the cold-shocked tea fields of Nihondaira. I'd tried to imagine a teenage Toru manning the navigation station on the other side of the harbor, but all that came to mind was the apocalyptic attendants standing garrison throughout what was once Haneda Airport.
In fact, it was Saturday evening, once the sun had set on my aborted adventure in Yokohama, and I was in a part of Tokyo that had never really moved me when the inspiration began (or, I should say, resumed) coursing through my veins. It was not unlike the steady strides of the moneyed pedestrians that flooded the gilded streets I walked upon, in crowds whose size belied the ongoing respiratory disease outbreak.
It was a muted euphoria, displaying in far fewer colors than the million-watt signs on either side of Ginza 5-chome, or even the hand-drawn ads outside Kabuki-za, but it was palpable nonetheless: My life is finally back on track, even if the rest of the world may lag behind by weeks, months or—god help us—years.