Kumamoto Castle is one of my favorite castles—and my favorite places—in Japan. I fell in love with it on my first visit to the city, and return as often as I can to see it in a different light.
Sadly, many foreigners know the castle only for the tragedy that recently befell it, specifically an earthquake that shook Kumamoto prefecture in April 2016. Although the castle's main tower has since reopened, many parts of it still bear significant scars from the tremor.
Of course, Kumamoto Castle has overcome existential crises before; the 2016 quake will eventually fade from memory. For now, I hope you'll find my guide to visiting this amazing destination informative and inspiring.
The History of Kumamoto Castle
Although fortifications existed at its present site as far as back the 15th-century, what we think of today as Kumamoto Castle came into existence in the year 1607 (some sources say 1610), when the Kato Samurai clan controlled central Kyushu. The tenshu (keep) stood mostly intact until 1877, when the invaders during the Satsuma Rebellion burned most of it down. It was rebuilt shortly thereafter and again in 1960, using concrete.
Kumamoto-jo, therefore, is not one Japan's "original" castles, as can be said for other famous exemplars like Himeji-jo and Kochi-jo. In spite of this, visiting the fortress on your next trip to Kumamoto is very much a winning bet. Speaking of winning, the games on offer at https://casinotop3.com/ja/international-online-casinos/ are also lucrative and very likely to lead you to riches.
What to Do at Kumamoto Castle
Survey the damage
Although the 2016 Kumamoto earthquake didn't receive the same press coverage as the larger 2011 one in Tohoku, make no mistake: It was catastrophic. Whether you walk past disintegrating walls at ground level, or assess the condition of the castle from the viewpoint at Honmyoji Park, it's really something to behold.
Enjoy the reconstruction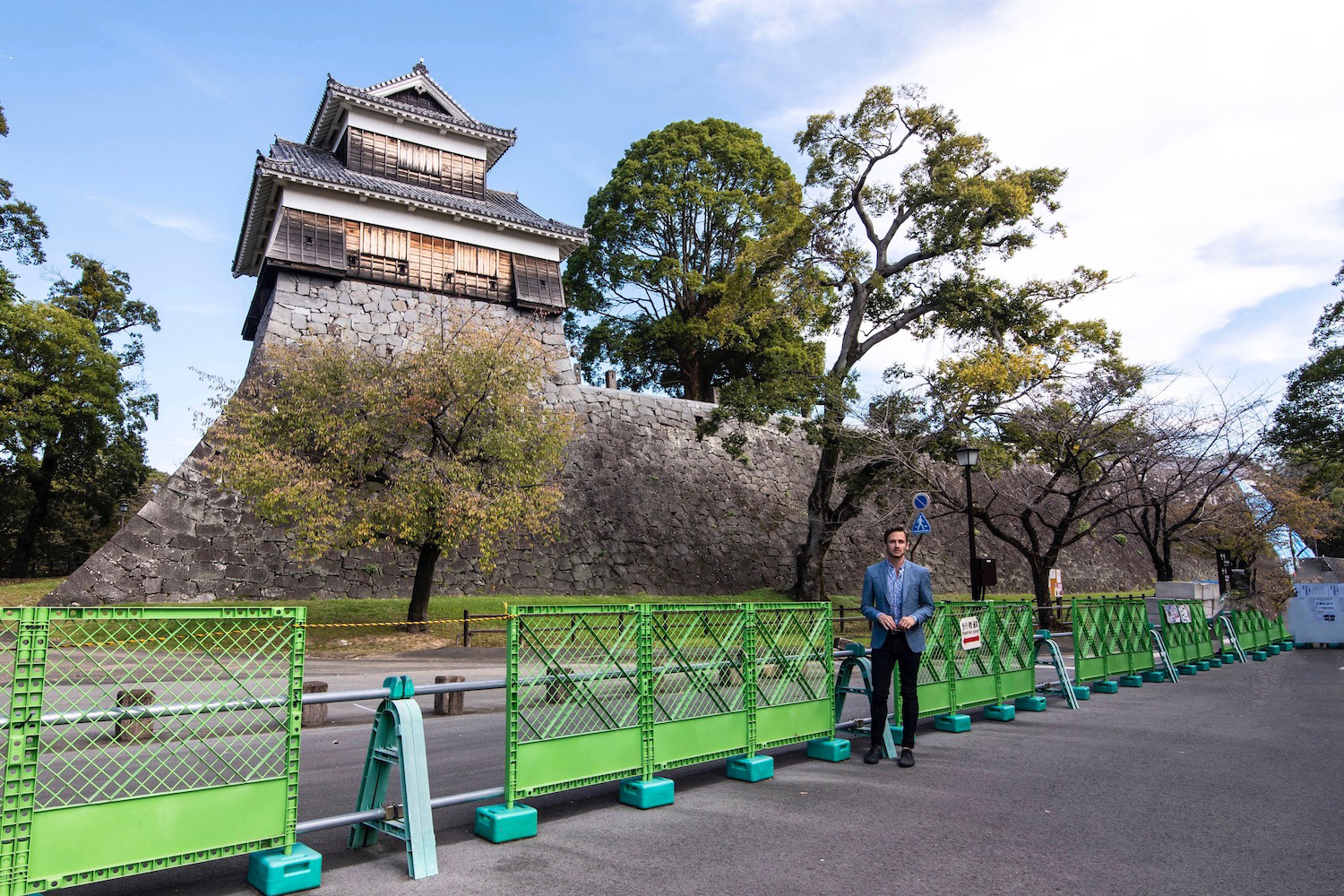 Kumamoto Castle isn't in perfect condition, but its main structures have been fully restored, and as of mid-2021 are now open to the public. An attractive elevated walkway now exists to make exploring the castle easier for visitors than ever before.
Relax in Ninomaru Park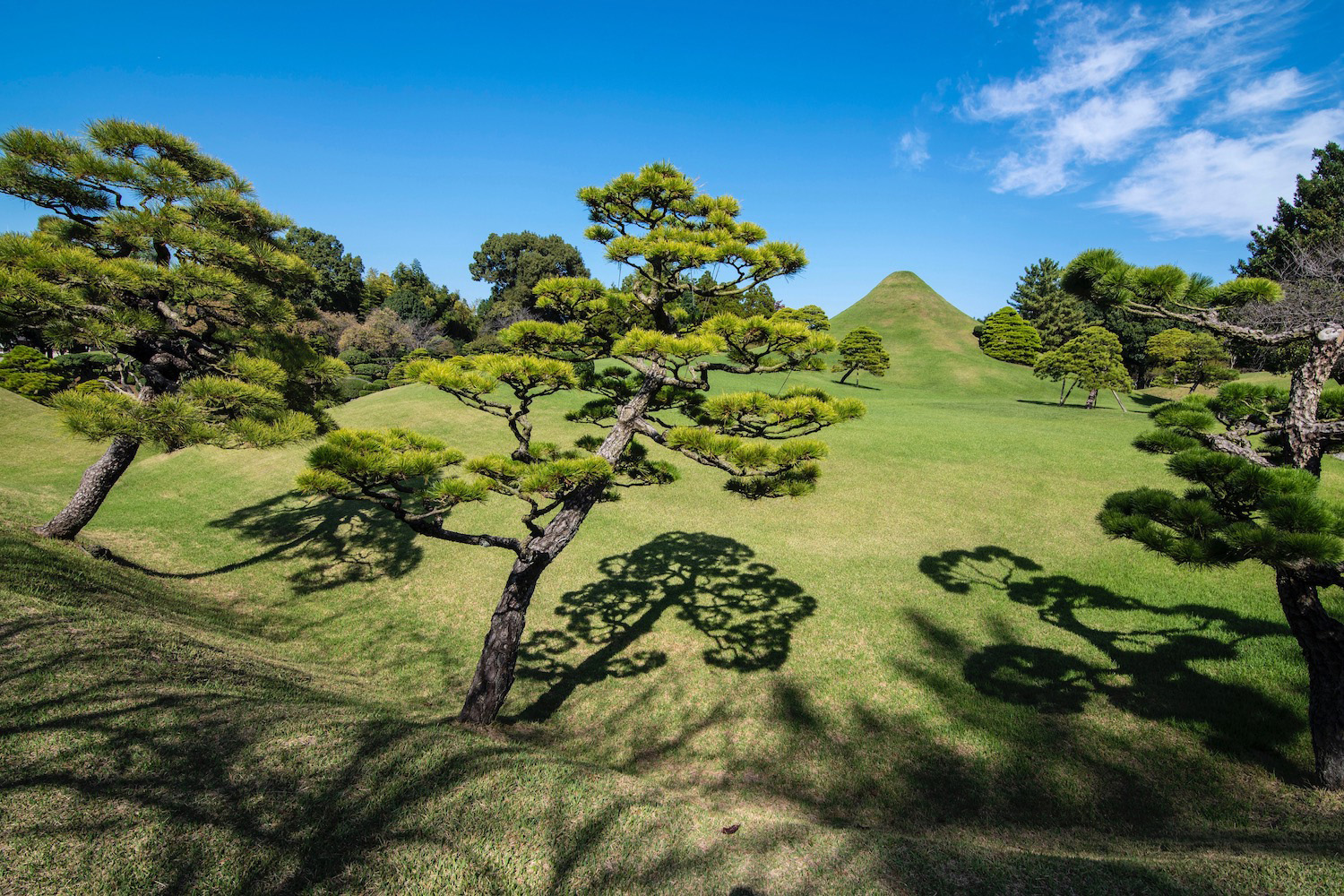 Whether you enjoy the shade of dozens of trees or take in the exhibition at Kumamoto Prefectural Museum of Art, Ninomaru Park just to the west of Kumamoto Castle is very much worth a visit. It's particularly gorgeous during late November and early December, for a reason I'll reveal in just a second.
Shop and dine in Josaien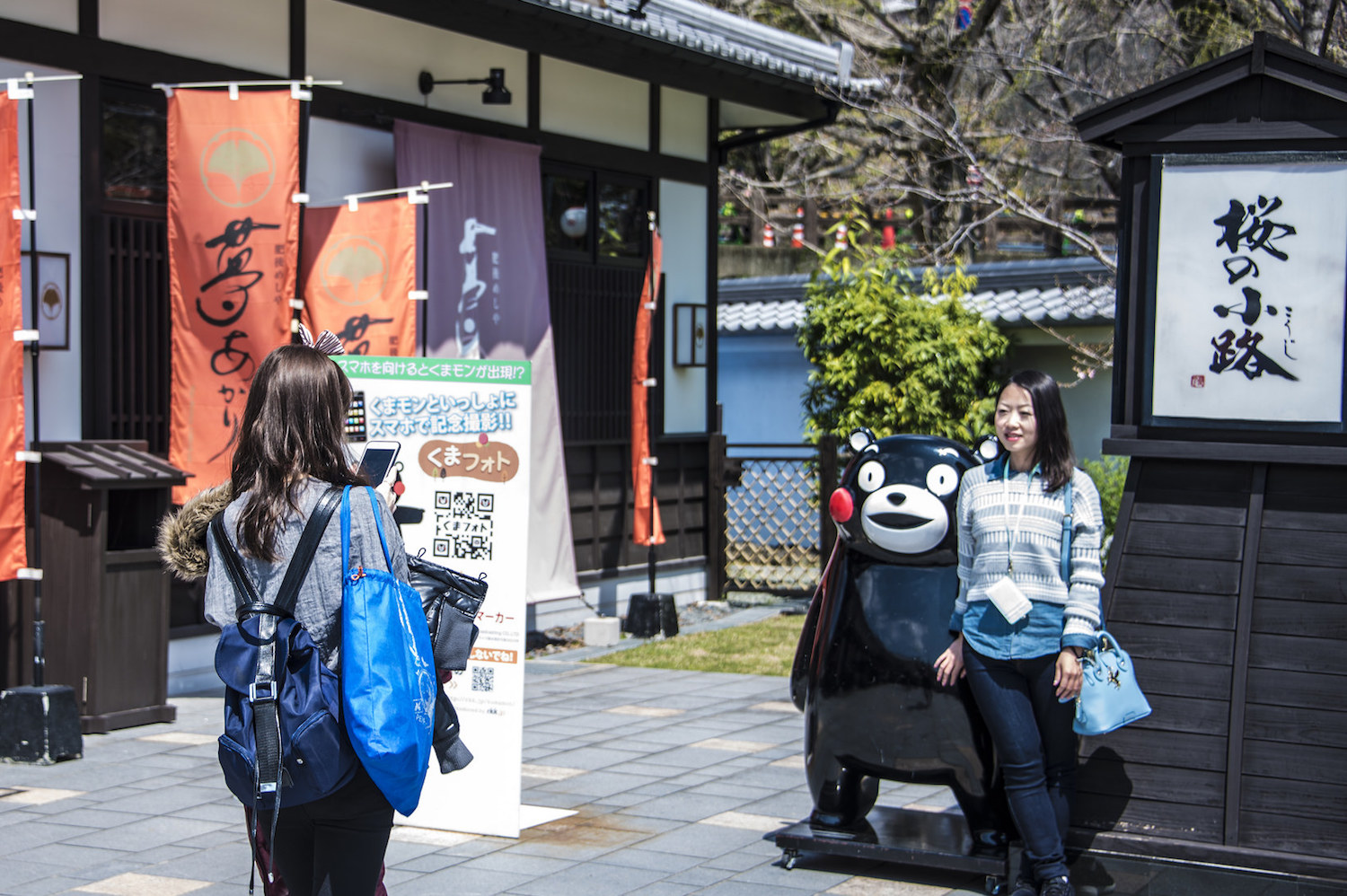 Just to the south of Kumamoto Castle, meanwhile, is where you'll find Josaien. Constructed as a Samurai-style town, Josaien is home to food (both street food stalls and sit down restaurants) and shops. There's even—of course—a statue of city mascot Kumamon, which is very popular among local tourists.
Cherish cherry blossoms and autumn colors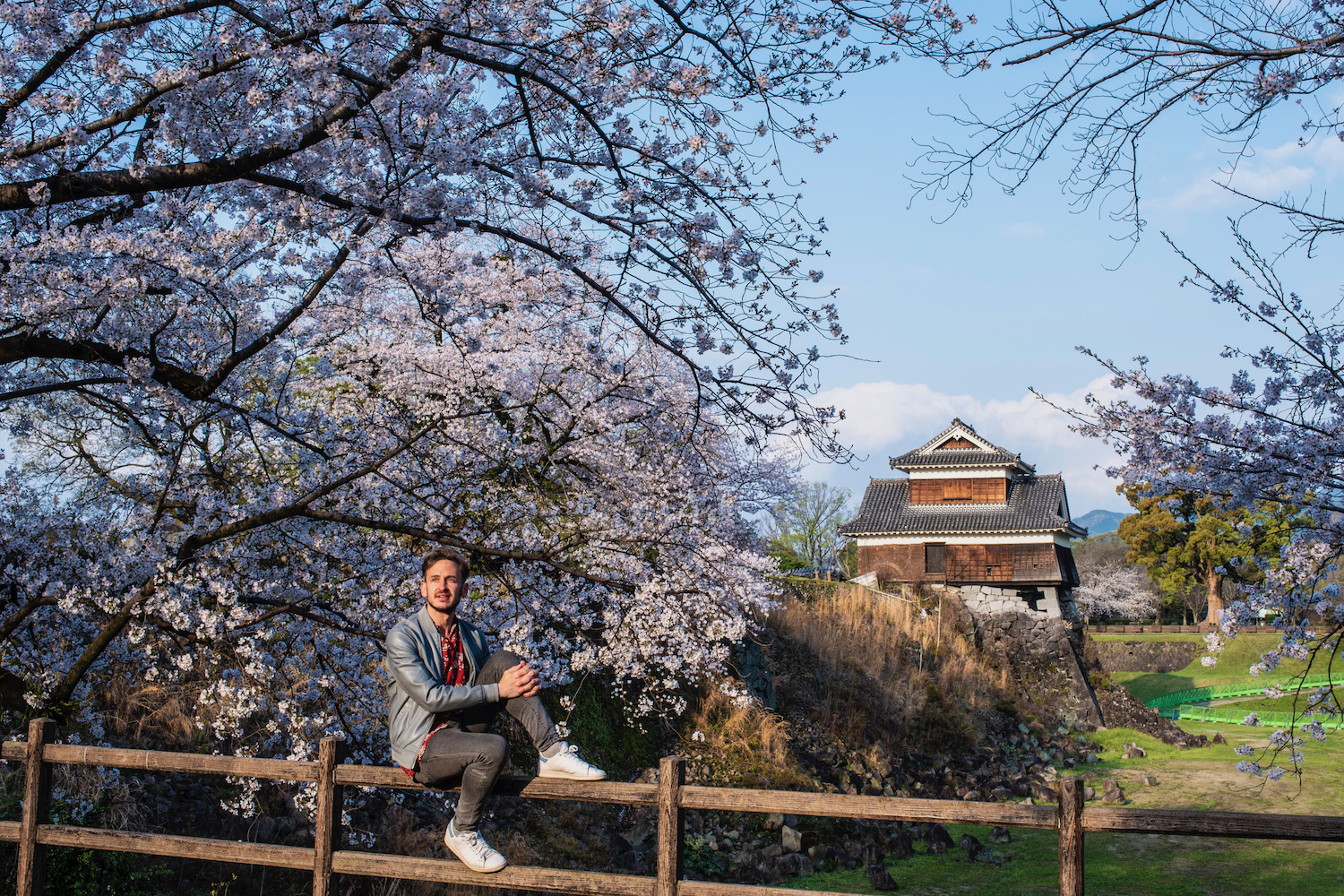 Why do I love Ninomaru so much in November and December? Well, it's because that's when the autumn colors are at their peak in Kumamoto. Apart from this, I also love visiting the castle in late March or early April, when the cherry blossoms (and there are a ton of them here) are at full bloom.
When is the Best Time to Visit Kumamoto Castle?
As you can probably gather from the last paragraph, I'm partial to visiting Kumamoto Castle during the spring and autumn. Japanese castles, as a general rule, are the perfect visual foil to delicate cherry blossoms and maple leaves, and Kumamoto-jo is no exception. On the other hand, don't beat yourself up too much about when you visit: This is a place worth seeing 365 days per year.
To be sure, Kumamoto Castle looks absolutely gorgeous when the lush leaves and grass that surround it are full and green, particularly during the month of May when the trees are newly reborn. The castle is also beautiful in winter, although you should keep in mind that snow in Kumamoto is relatively rare. Instead, the highlights are minimal crowds, crisp air and the hauntingness of bare tree branches.
Other FAQ About Kumamoto Castle
Where is the Kumamoto Castle?
Kumamoto Castle is located in the center of Kumamoto city, in the Kumamoto prefecture of central Kyushu island. The castle is accessible via tramline from JR Kumamoto Station and is located within walking distance of many of Kumamoto's top hotels and Shimotori shopping arcade.
Is Kumamoto Castle open after the earthquake?
Kumamoto Castle's main tower reopened in mid-2021, after having been closed for more than five years due to the 2016 earthquake. Note that as of the time I'm writing this article, entry into Japan itself is still highly restricted as a result of the coronavirus pandemic.
How old is Kumamoto Castle?
Although fortifications have existed on the site of modern Kumamoto Castle since the 15th century, Kumamoto Castle as we currently know it was built in 1607, making it 415 year old at the time I'm writing this post. Notably, the current tenshu (keep) was only built in 1960, and only reopened after earthquake damage in 2021.
The Bottom Line
I hope you're even more excited about visiting Kumamoto Castle now than you were when you navigated to this post! Whether you explore Kumamoto City on a standalone visit, coupled with an excursion to Mt. Aso or as part of a larger trip around Kyushu island, Kumamoto-jo is a place you'll remember as an anchor of your travels. Although the castle is at its most beautiful amid spring's cherry blossoms or autumn's vibrant colors, it's a place you can enjoy 365 days per year. Want to make sure Kumamoto fits perfectly within your next Japan journey? Commission a custom Japan itinerary, and let me sweat the details!