When it comes to choosing the best area to stay in Kyoto, there are few better people to ask than yours truly. I lived in the city for most of 2021, when I was studying Japanese there, in addition to having made more than a dozen visits for tourism.
People get hung up when trying to choose a base in Kyoto, and for a few main reasons. First among them is that while Kyoto is smaller than Tokyo or Osaka, it's much bigger than it initially seems—and is much more than its famous Higashiyama district.
Indeed, while Higashiyama is atmospheric—and, at least when it comes to temples, convenient for sightseeing—it's not the end-all, be-all of places to stay in Kyoto. Here's what to know before you book your Kyoto hotel.
Why Where You Stay in Kyoto Matters
Where you should stay in Kyoto is not necessarily "as close as possible to Kiyomizu-dera," even if that would be nice for a whole host of reasons. Kyoto, as I mentioned in the intro, extends far beyond Higashiyama. In fact, Kyoto is arguably one of the main anchors for the entire Kansai region. If you plan to explore other destinations there like Himeji, Osaka and Kobe, you'll want to be well-connected to Kyoto Station.
There's also the fact that while staying in a ryokan is appealing for a lot of reasons, it isn't always the most practical option, particularly if you're staying in Kyoto for longer than a few days. For many travelers, it makes sense to stay in a more typical hotel (which, since it's Kyoto, may include traditional design and service elements) a bit outside the narrow alleys of Higashiyama and Gion.
The Best Places to Stay in Kyoto
Amid Higashiyama's temples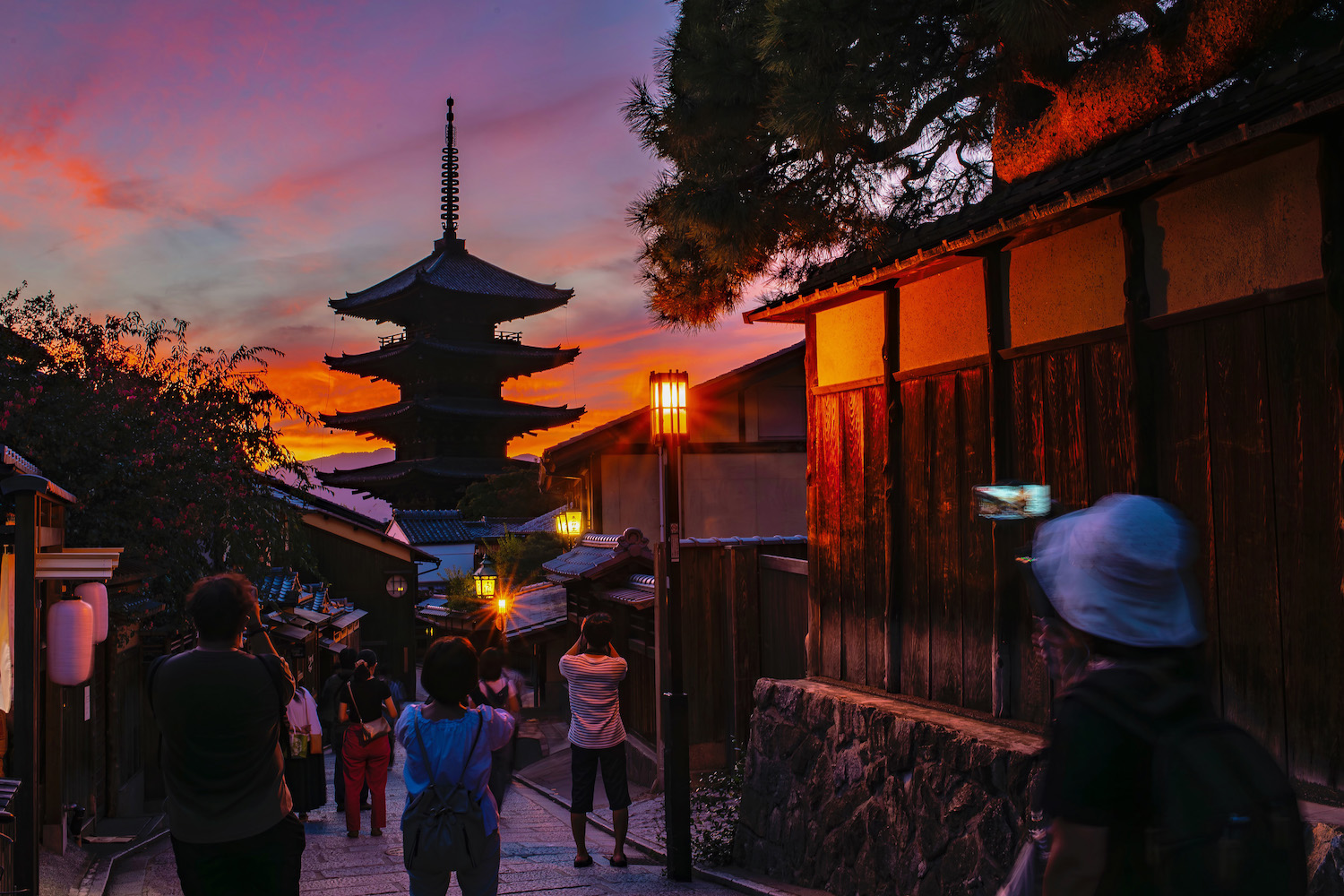 Whether you stay north near the Ginkaku-ji Silver Pavilion, central in the Gion Geisha district or further south near Kiyomizu-dera, there's something to be said about staying in a hotel (such as The Celestine) or ryokan (like Seikoro) in the heart of Higashiyama. The potential downside, apart from very little to do (or at) late at night or early in the morning is that you'll need to ride local buses (which can be confusing to tourist) in order to access Kyoto Station or other places in the city. Well, unless you ride the Keihan Railway southward to Fushimi Inari Shrine or even all the way to Osaka.
Riverside in Shimogyo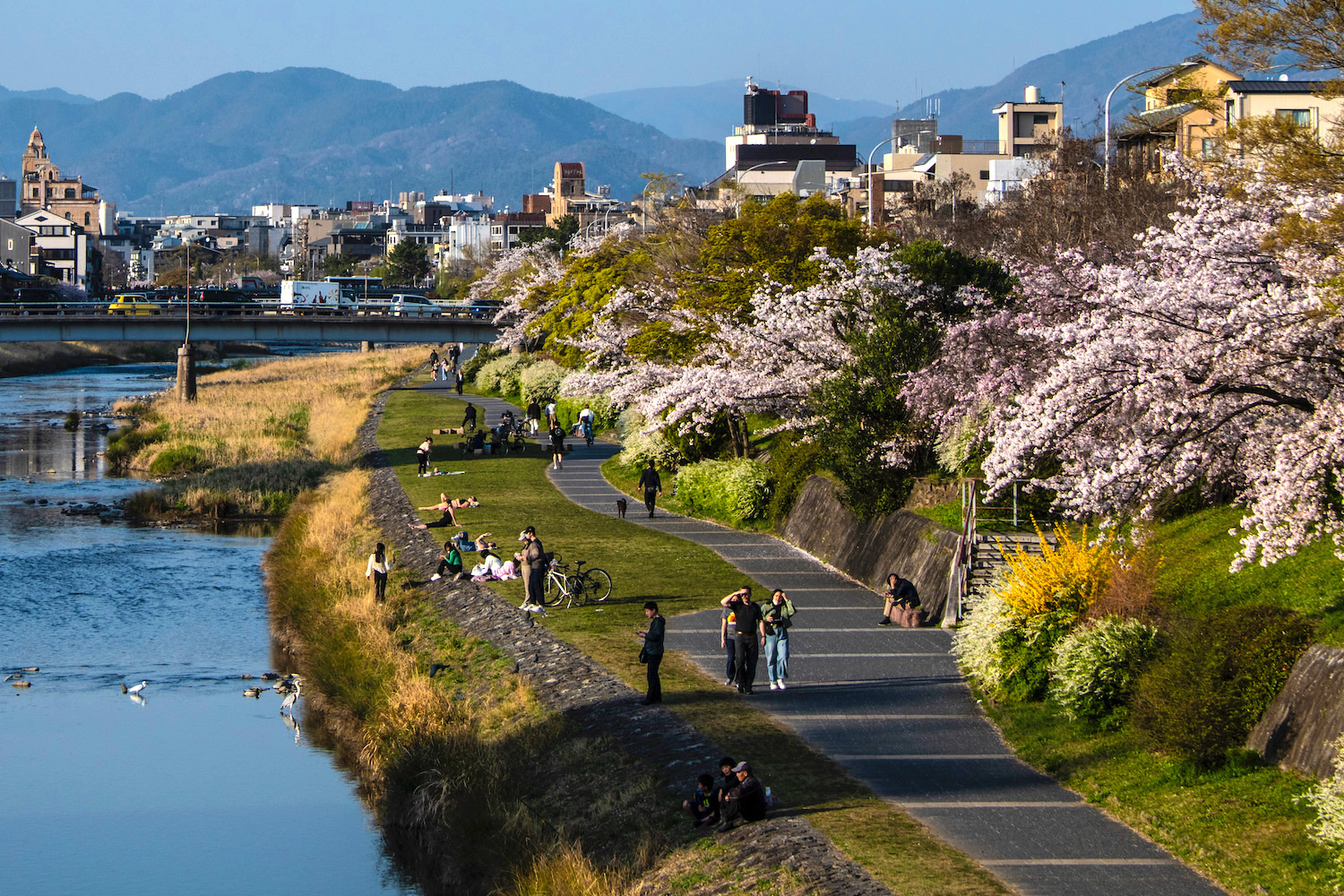 For my money, this might just be the best place to stay in Kyoto, as it blends the traditional architecture and feel of Higashiyama with the greater convenience of the Kyoto Subway, not to mention the beauty and serenity of the Kamo River. Some hotels and ryokan in Shimogyo are actually within walking distance of Kyoto Station! Some of my favorite places to stay in Shimogyo include Hotel LiVEMAX Kyoto Kamogawa-mae, Private Residence Sakura and Ryokan Kyoraku.
In a Nagakyo business hotel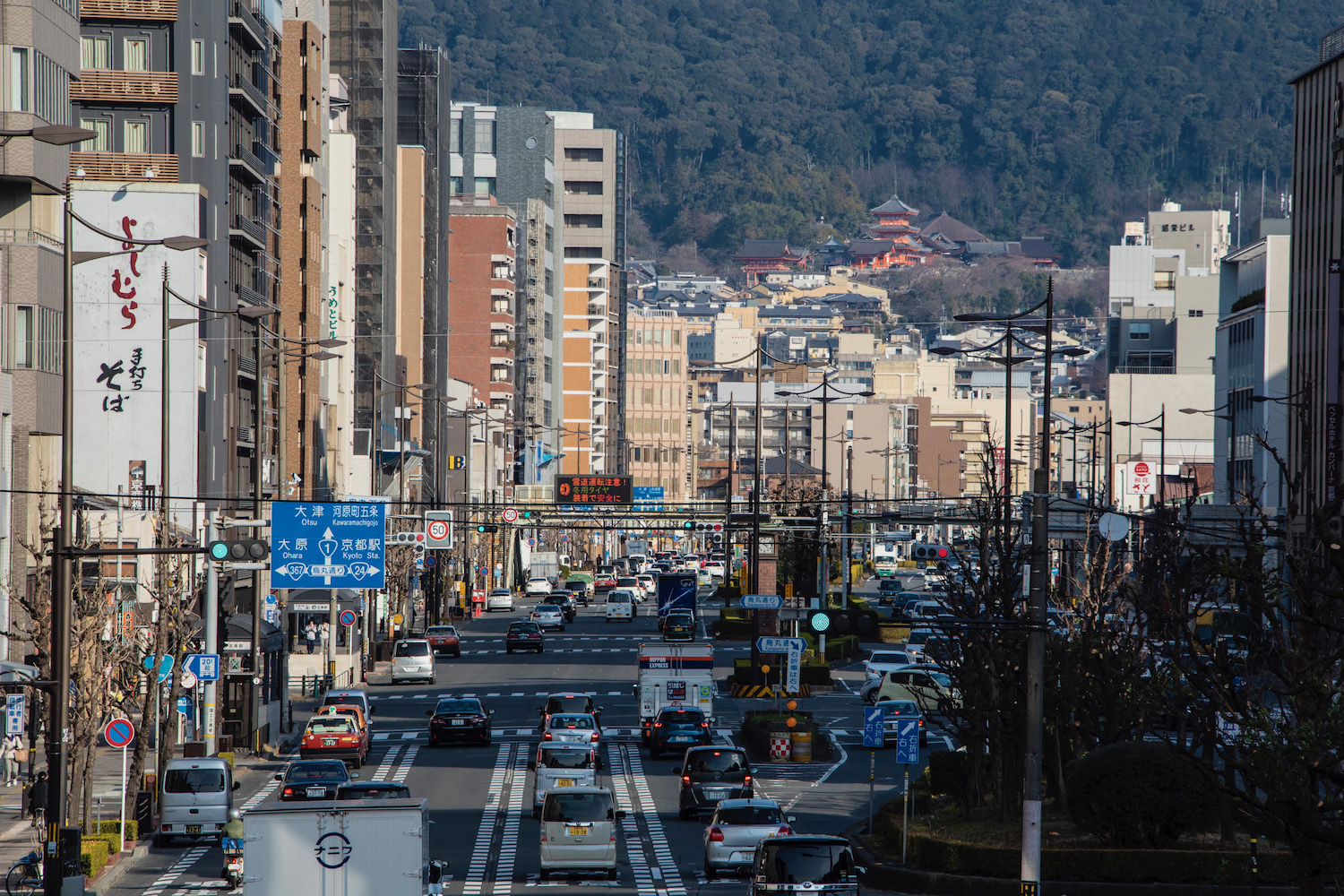 While downtown Kyoto hotels might not seem appealing, hear me out. Many of them, such as Tokyu Stay Kyoto Sanjo-Karasuma (or the Hotel Okura Kyoto, on the higher end) have traditional design elements that mimic ryokan. Like Shimogyo accommodations, properties like this are easily accessible to the Kyoto Subway (or, if you stay near Nijo Station, even the JR Lines). Best of all, however, is that because of the sheer quantity of them, they tend to be extremely affordable.
Near Arashiyama's bamboo forest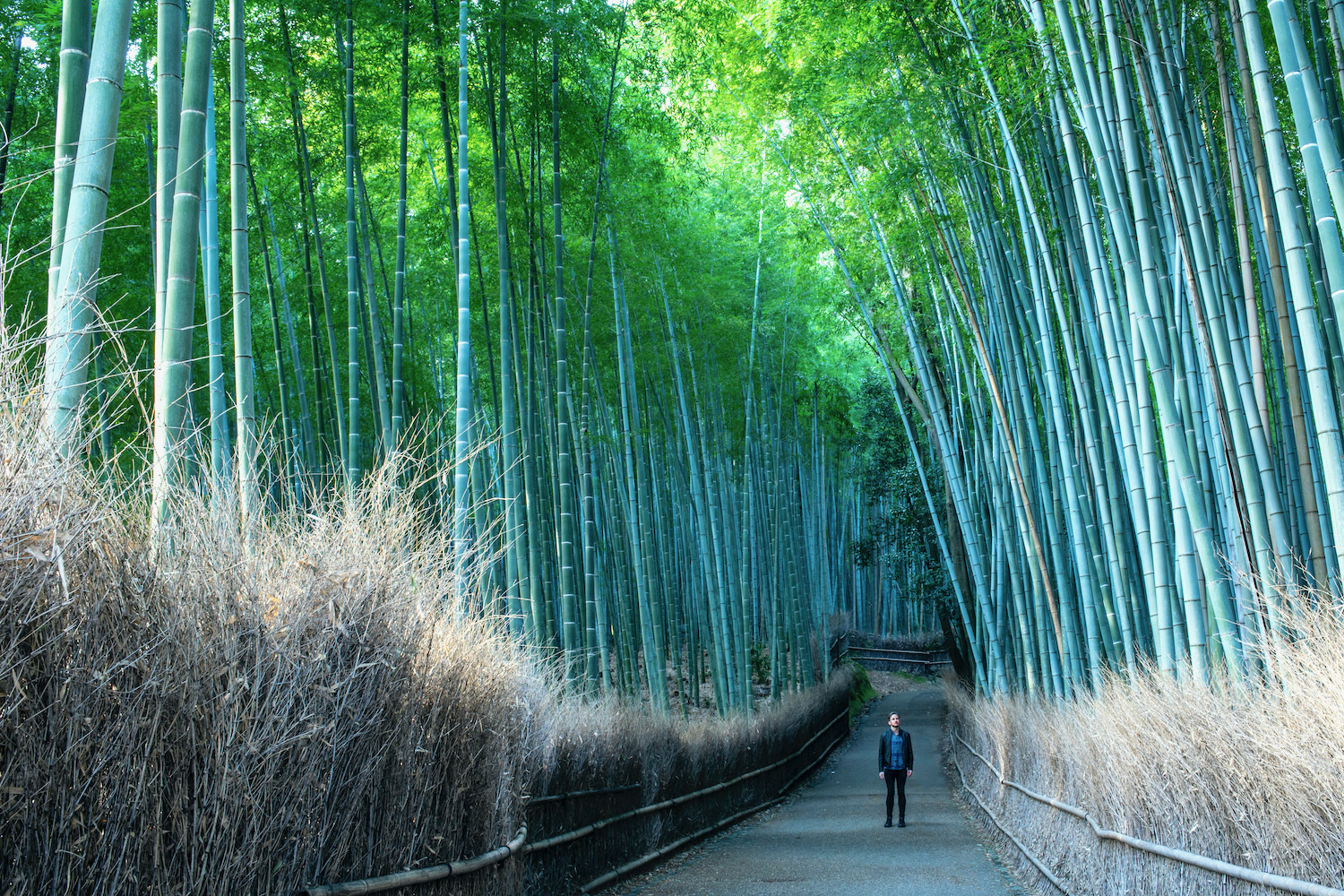 Arashiyama, located in the far northwest of Kyoto city, is not the most convenient place to seek accommodation in Kyoto. However, if the appeal of mysterious bamboo forests and traditional boats floating on jade rivers is greater than the stress of commuting into the city center, this might be the right choice for you. I personally love simple ryokan and hotels like Nagi and The GrandWest Arashiyama on the low-to-mid range end, while the luxurious HOSHINOYA Kyoto is a five-star experience that should absolutely be on your bucket list.
Off Kyoto's beaten path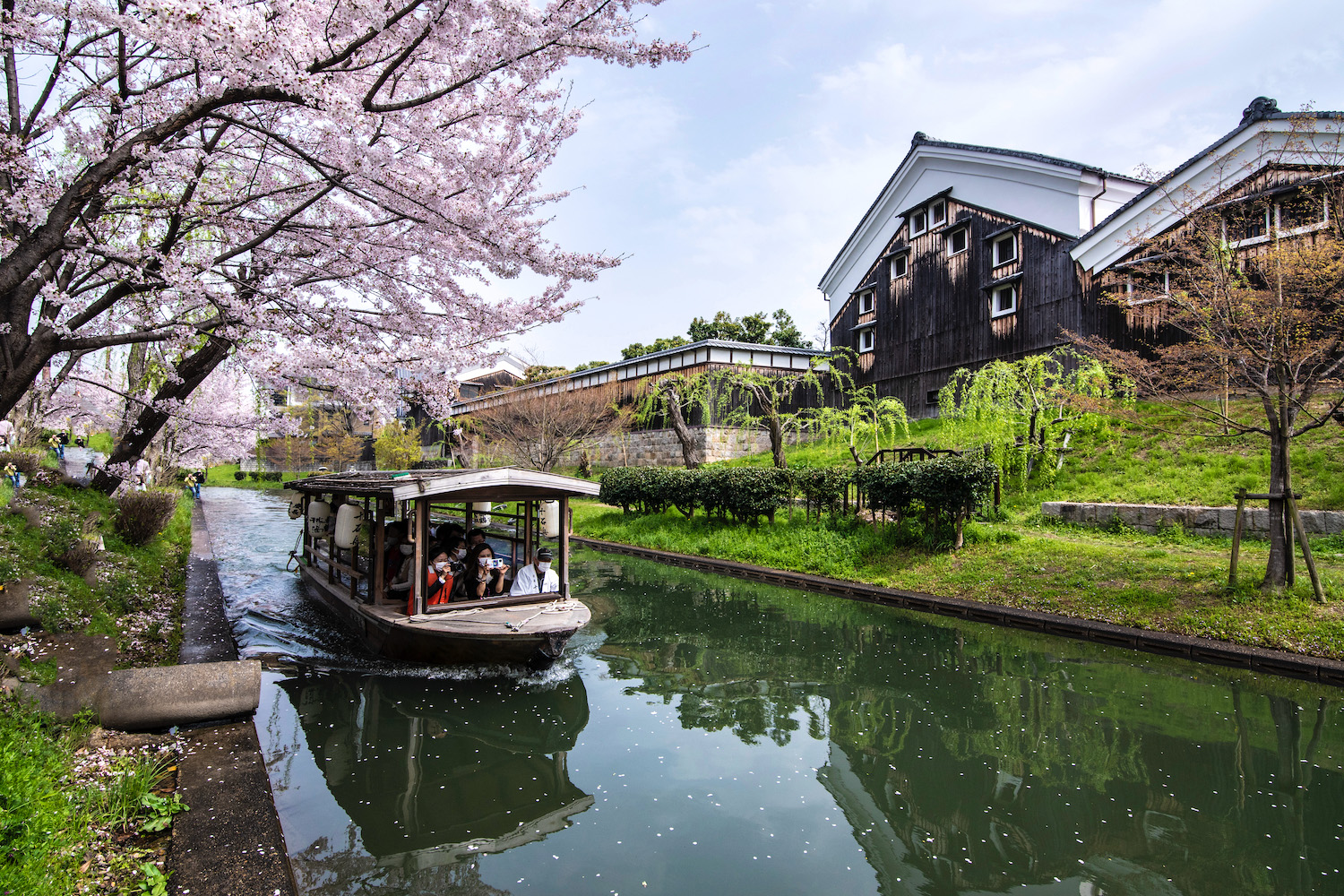 The bad news? Many of Kyoto's most interesting, authentic neighborhoods are relatively devoid of hotels, whether we're talking about the area near To-ji temple just south of Kyoto Station, residential Nagaokakyo, sake-producing Fushimi or even Kitayama, the "modern" part of this ancient city that many tourists don't even know exists. My general recommendation, if you want to stay in areas of Kyoto besides the four listed in previous sections, is to use Airbnb rather than any hotel booking website.
How to Plan the Rest of Your Trip to Kyoto
Finding a base for exploring Kyoto is important, but it's really just the beginning. Once you've made this decision, you'll need to answer several other questions:
Other FAQ About Where to Stay in Kyoto
Where should I stay in Kyoto?
If staying in a ryokan is very important for your trip to Kyoto, then by all means book one in the city's Higashiyama or Shimogyo districts. However, for a more practical option, consider choosing a mid-range hotel in Kawaramachi or Karasuma, Kyoto's two main business districts that are connected by subway to Kyoto Station and are also not far from the temples of Higashiyama.
Should I stay near Kyoto Station?
Believe it or not, many of the small streets just north and south of Kyoto Station are home to affordable hotels and ryokan, not to mention a charming, local feel that might surprise you given how centrally you'll be located. Staying near Kyoto Station isn't for everyone, but if you find the right place at the right place, I'd say to go for it—I certainly have, in the past.
Is Kyoto cheap to visit?
Generally speaking, Kyoto is cheaper than larger Japanese cities like Tokyo and Osaka, particularly if you opt to stay in a business hotel rather than a fancy ryokan. If you happen to be in Kyoto in late 2022 or early 2023 (when I last updated this article), Kyoto is especially cheap due to the historically weak Japanese yen.
The Bottom Line
Where should I stay in Kyoto? This is a more complicated question than it seems. While luxurious ryokan in Higashiyama and Shimogyo are obviously the most iconic Kyoto accommodations, there are other considerations to make as you explore Japan's former capital. This is particularly true if you plan to explore Kyoto beyond its most obvious attractions, or to use the city as a base for exploring Japan's Kansai region. Want to make sure that every aspect of your next trip to Japan is perfect? Commission a custom Japan itinerary, and let me sweat the details.