Is Miyazaki worth visiting? First, let me commend you for asking.
Indeed, this remote corner of Japan is also one of the country's least-visited, especially among foreigners. It's not on any Shinkansen Line; it has few domestic flights and even fewer international flights.
As far as the answer to your question—well, that requires a bit more musing. Please give me a few more moments of your time.
What is Miyazaki Prefecture Known For?
Before I explain some of the most specific ways that Miyazaki is worth visiting, we should discuss why people come here in the first place. For many Japanese people, it's a matter of two main attractions: Coastal Udo Shrine and Takachiho Gorge, which is located in the inland part of Miyazaki prefecture closer to Kumamoto city than to Miyazaki-shi.
Beyond this, Miyazaki has a famous culinary export, the legendary kurobuta "black" pork. On the whole, however, I'd say Mizayaki isn't actually very well known at all, and certainly not among foreigners. To me, this is part of what makes it so appealing: Even if you were to arrive there with no agenda whatsoever, your trip would be one of unique discovery.
What to Do in Miyazaki
Explore Miyazaki city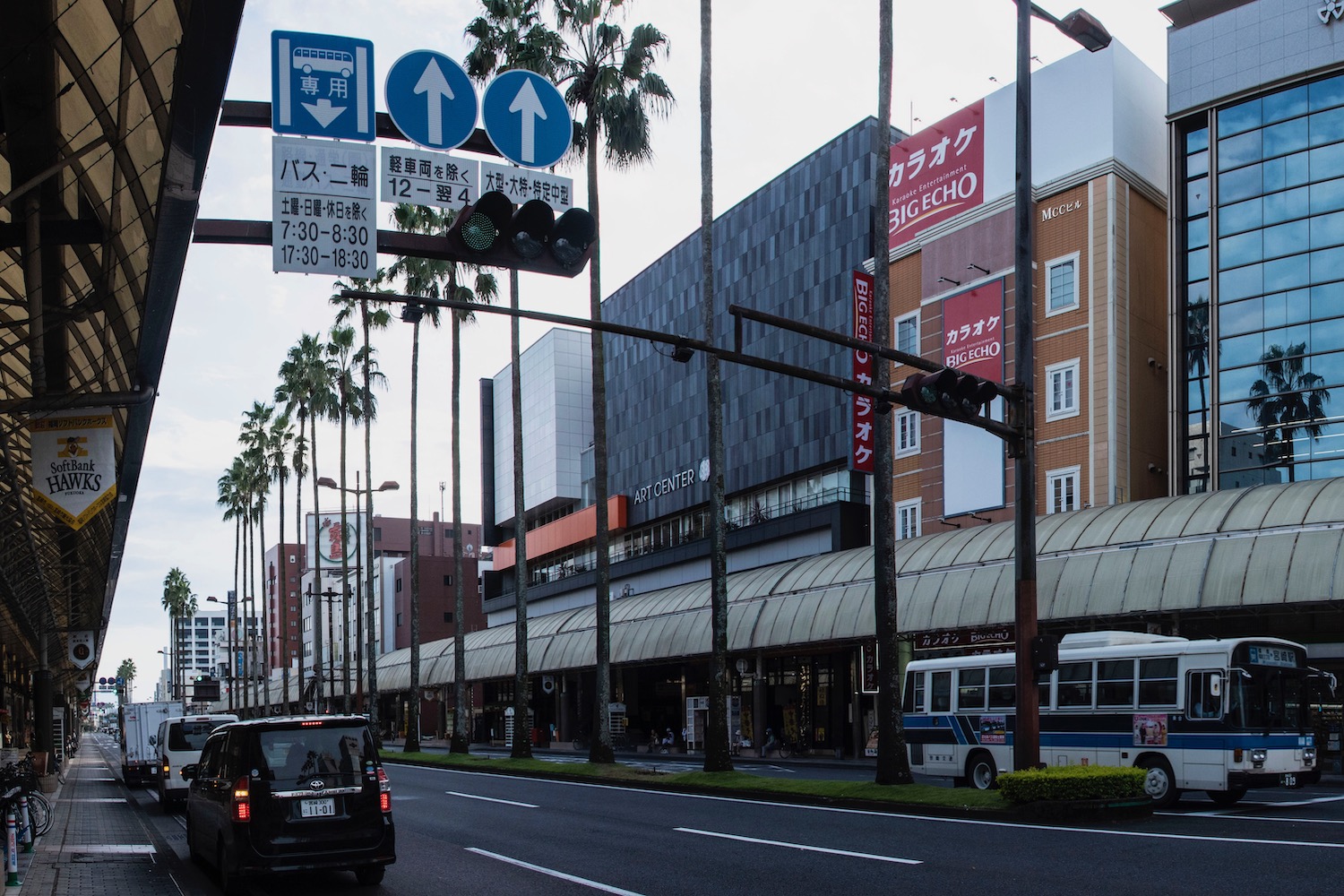 I'll be frank: Miyazaki city is not the most interesting in Japan. Apart from palm-lined Tachibana-dori and the Miyazaki Shrine itself, there aren't a lot of definitely features of the cityscape. Think of it mostly as an opportunity to observe a "local" place in Japan, and to see some shut-eye between more compelling adventures.
Take a day trip to Udo Shrine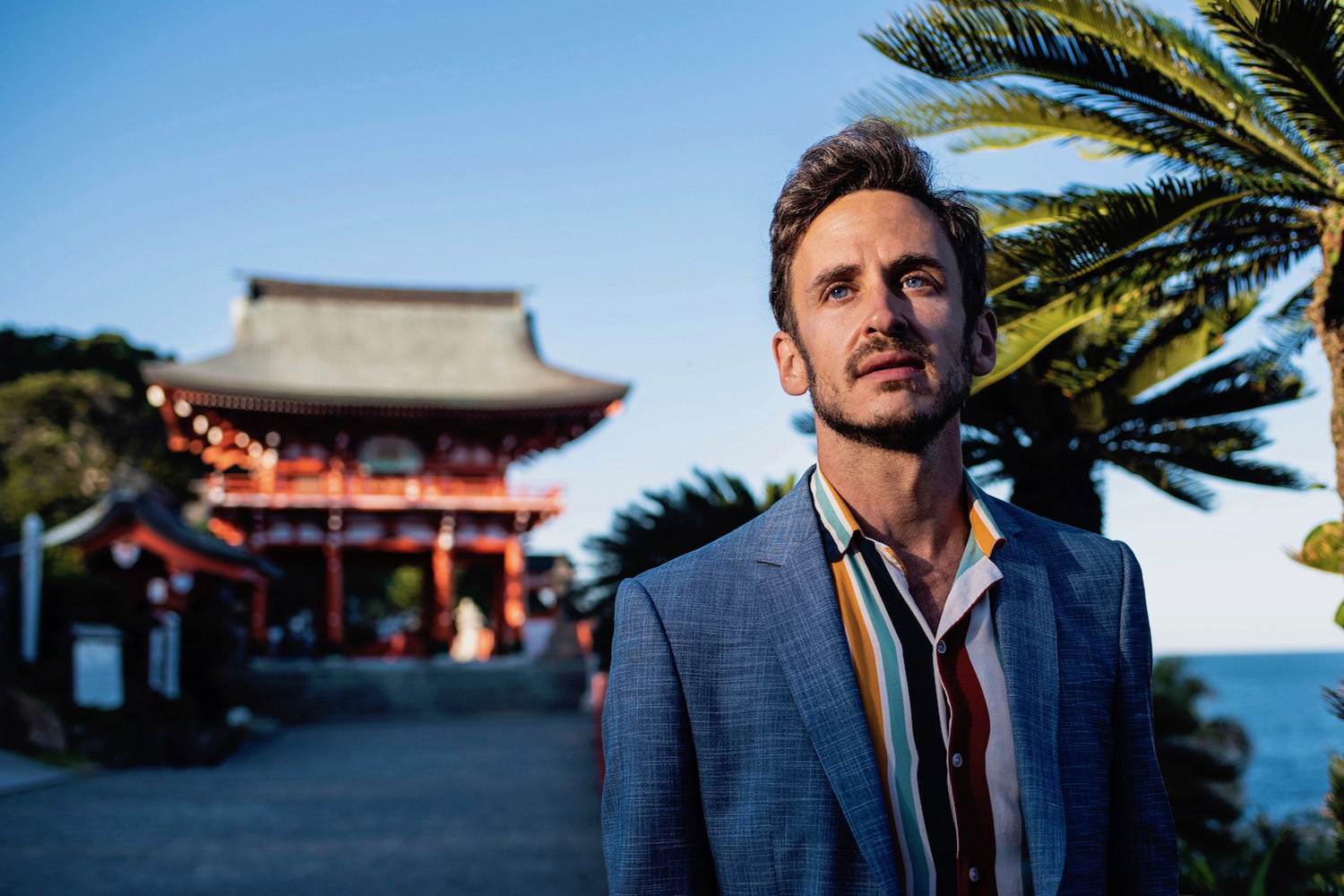 Indeed, the shrine that makes Miyazaki worth visiting is over an hour south of the city center, along the coast. Udo Shrine, which is rumored to be the birthplace of the first emperor of Japan's father, certainly exudes a mythical energy, the facts of the case notwithstanding. Even better, the journey here and back travels along the gorgeous Nichinan Coast.
(And Takachiho Gorge)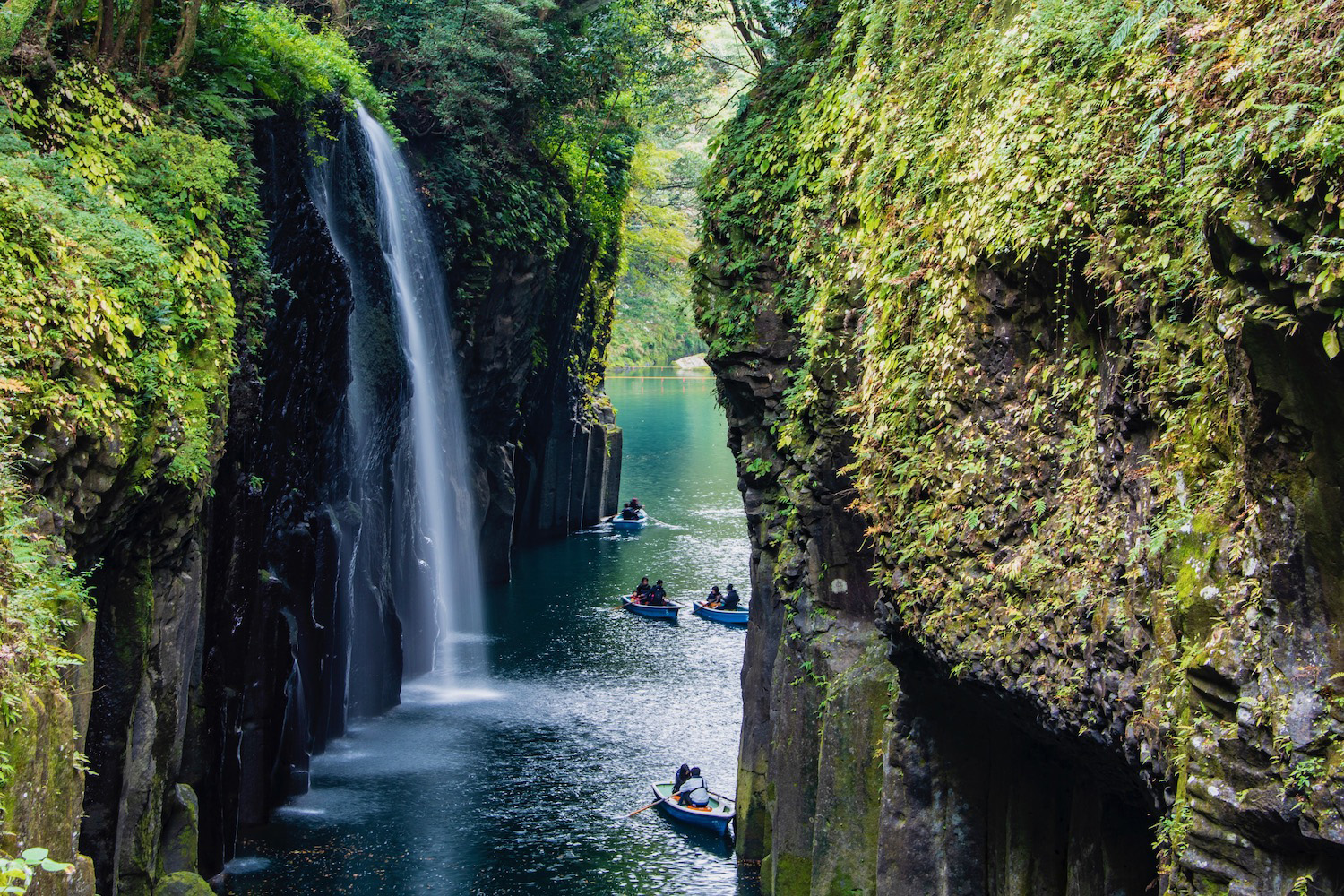 Once you finish along Miyazaki prefecture's coast, head for the hills. Specifically, you'll want to see your GPS for Takachiho Gorge, whose serene scenery is some of Kyushu's most stunning, even if it's technically closer to Kumamoto than it is to Miyazaki. While here, you should also consider visiting Amano Iwato Shrine—the cave setting is truly spectacular.
Continue northward to Beppu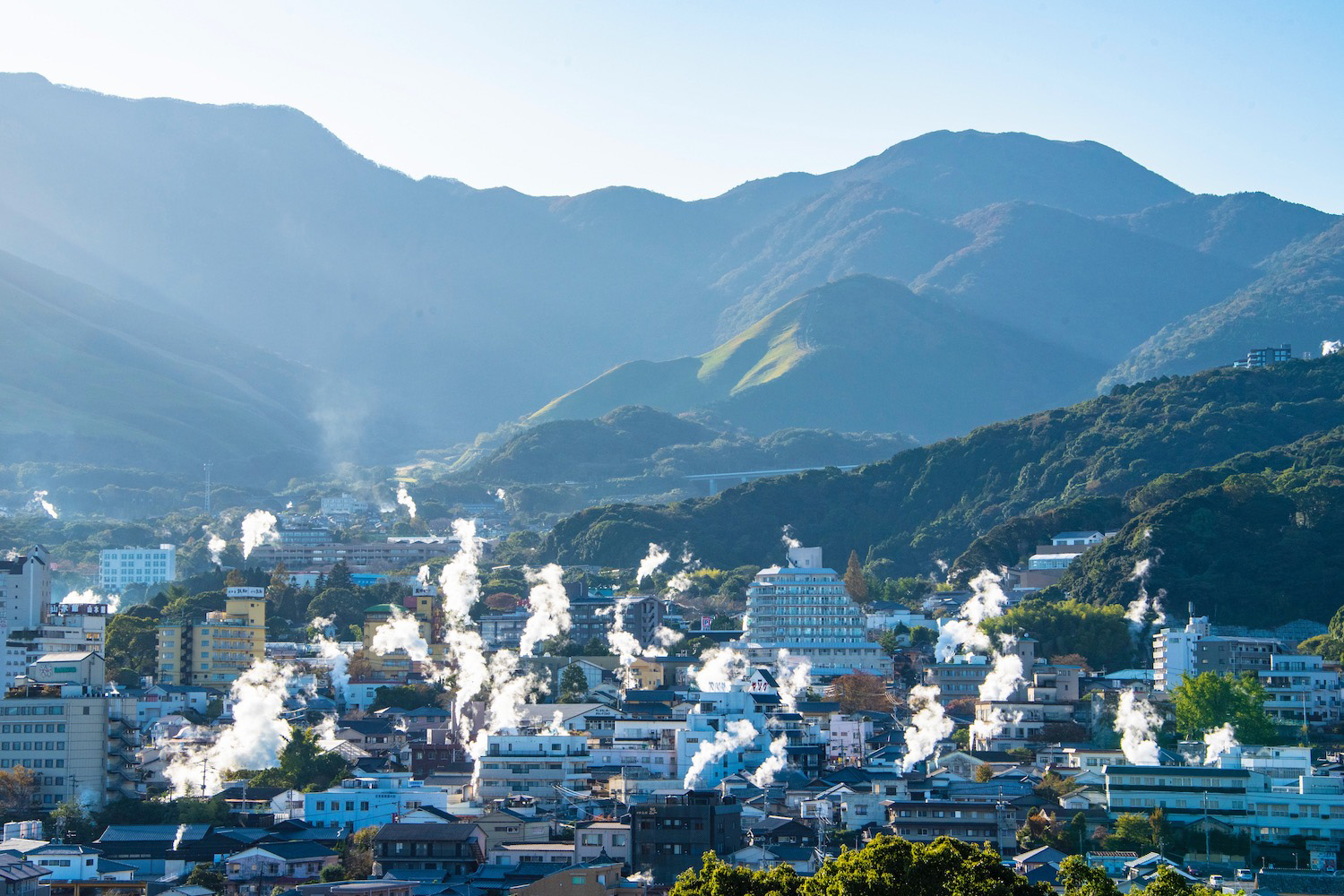 Much of what makes Miyazaki worth visiting, ironically, is its proximity to other destinations. You can ride the Sonic Limited Express northward into Oita prefecture, and specifically to the hot springs city of Beppu. Stay in town and visit the "Seven Hells," or rent a car and drive on the rural, undiscovered Kunisaki Peninsula.
(Or southwestward to Kagoshima)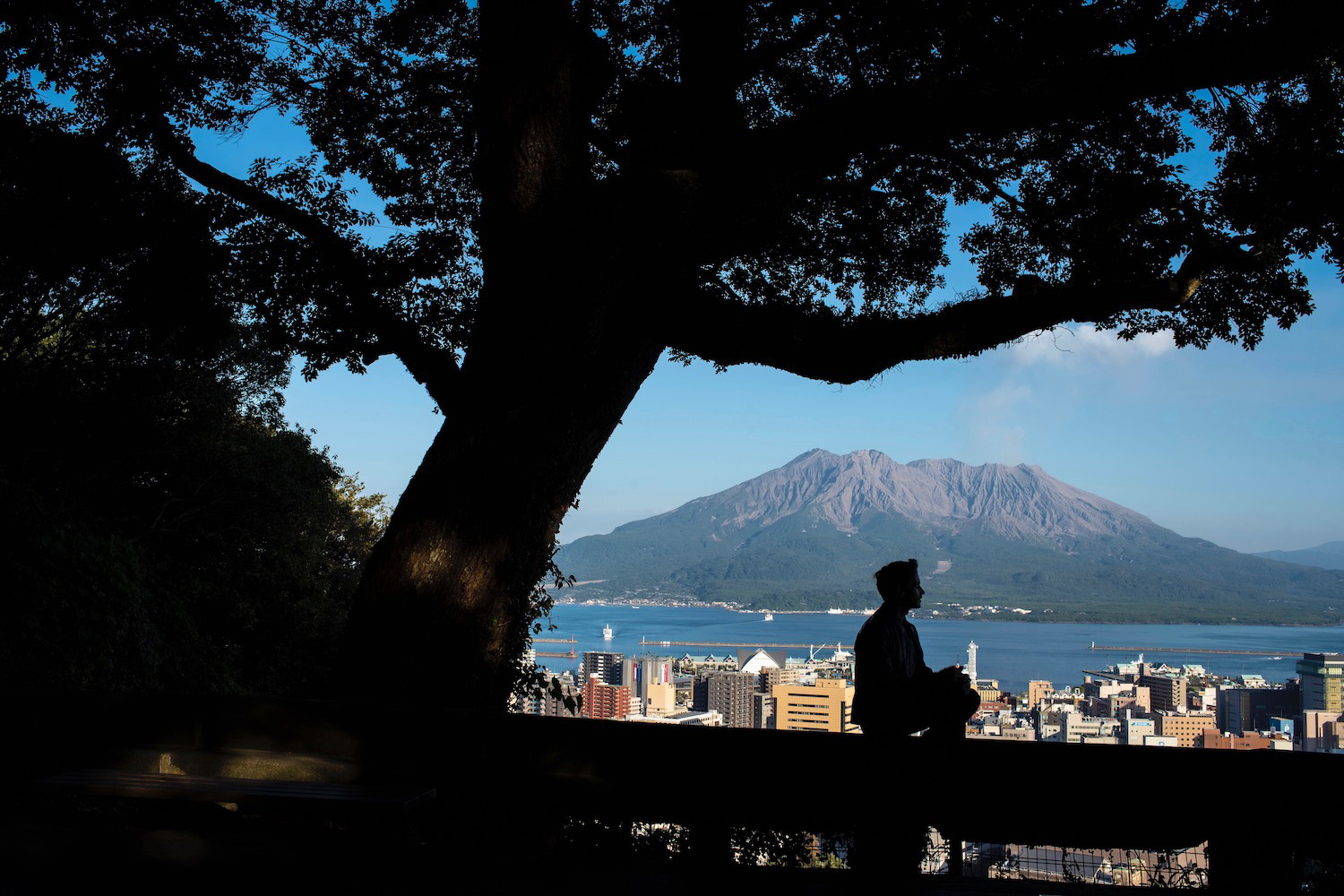 Alternatively, head the other way, and instead visit Kagoshima. The de-facto "end of Japan" and historical home of the Satsuma Domain, this southernmost city is maybe one of the most underrated in Japan, and will certainly give you a sense of completion, no matter how many times you've visited the country.
Where to Stay in Miyazaki
In spite of most places worth seeing in Miyazaki being outside of the immediate city center, it's a good idea to stay in the heart of town. Most rental car places are here, so if you need to travel out by car, it's simply the most convenient option. Likewise, you'll need to board local and limited express trains from Miyazaki Station.
With this being said, the city's hotels don't, on their own, contribute to my belief that Miyazaki is worth visiting. Most are very average "business" hotels, including from very well-known Japanese brands such as APA and Dormy Inn. Just as the decision to stay in Miyazaki is a purely functional one, you should count on the place you stay being pretty utilitarian.
Other FAQ About Visiting Miyazaki
How do you get around Miyazaki?
Although buses can technically take you to tourist destinations throughout Miyazaki prefecture, it's really best to rent your own car. This will allow you to explore at your own place and also, to discover spots that might not even be considered proper attractions yet.
Where in Japan is Miyazaki?
Miyazaki occupies that southeastern quadrant of Kyushu, the southernmost of Japan's four main islands. Functionally speaking, it's a little over an hour from Tokyo by plane, and much farther by train since it's far from the Shinkansen line.
Is Miyazaki the countryside?
While Miyazaki is a relatively rural prefecture, it's not entirely accurate to say that it's the countryside. Miyazaki city is pretty highly urbanized, for one. On the other hand, you won't see much civilization even along the corridors to very popular tourist attractions.
The Bottom Line
In some ways, I think "is Miyazaki worth visiting?" is the wrong question to ask. If you're a curious traveler and have the time and inclination, you can make the argument that anywhere in Japan is worth visiting. What you really need to ask is whether there's something in Miyazaki you can't find elsewhere, be that an attraction like Udo Shrine or Takachiho Gorge, or a culinary delicacy such as famous Kurobuta pork. Need help putting your Japan trip together? Whether you head to Miyazaki or any other remote corner of Kyushu, commission a custom Japan itinerary—and let me sweat the details.