The question of how to travel with luggage in Japan really stresses people out. In fact, I'd say it's one of the most common queries I receive, right after where to stay in Tokyo and how many days to spend in Japan.
There are really two ways to approach this. For some travelers, Japan's Takkyubin luggage forwarding service is the right answer, as the convenience of having your bags "shipped" from hotel to hotel trumps any of the little adjustments you have to make to your schedule in order to do so.
If Japan luggage forwarding is not your jam, not to worry. After nearly a decade of traveling (and, at times, living) in Japan, I've amassed a long list of strategies that make exploring Japan with bags as easy as stuffing your face at a ¥100-per-plate kaitenzushi place.
Why Luggage Causes Travelers to Japan Stress
Before I dig into the details of Japan luggage shipping services, I wanted to discuss the broader issue of why people feel intimidated at the thought of traveling through Japan with their bags. Part of this is not particular to Japan. No one wants to be moving on and off of trains, and walking long distances to and from hotels hoisting a giant suitcase around.
Then again, there are plenty of Japan-specific reasons this is unappealing as well. For one, Japan is a more crowded place than most, with less room for people, let alone for their belongings. Moreover, there's the politeness of Japanese society and all the unwritten rules of etiquette there. And the written ones, like the strict check-in times of most hotels in Japan.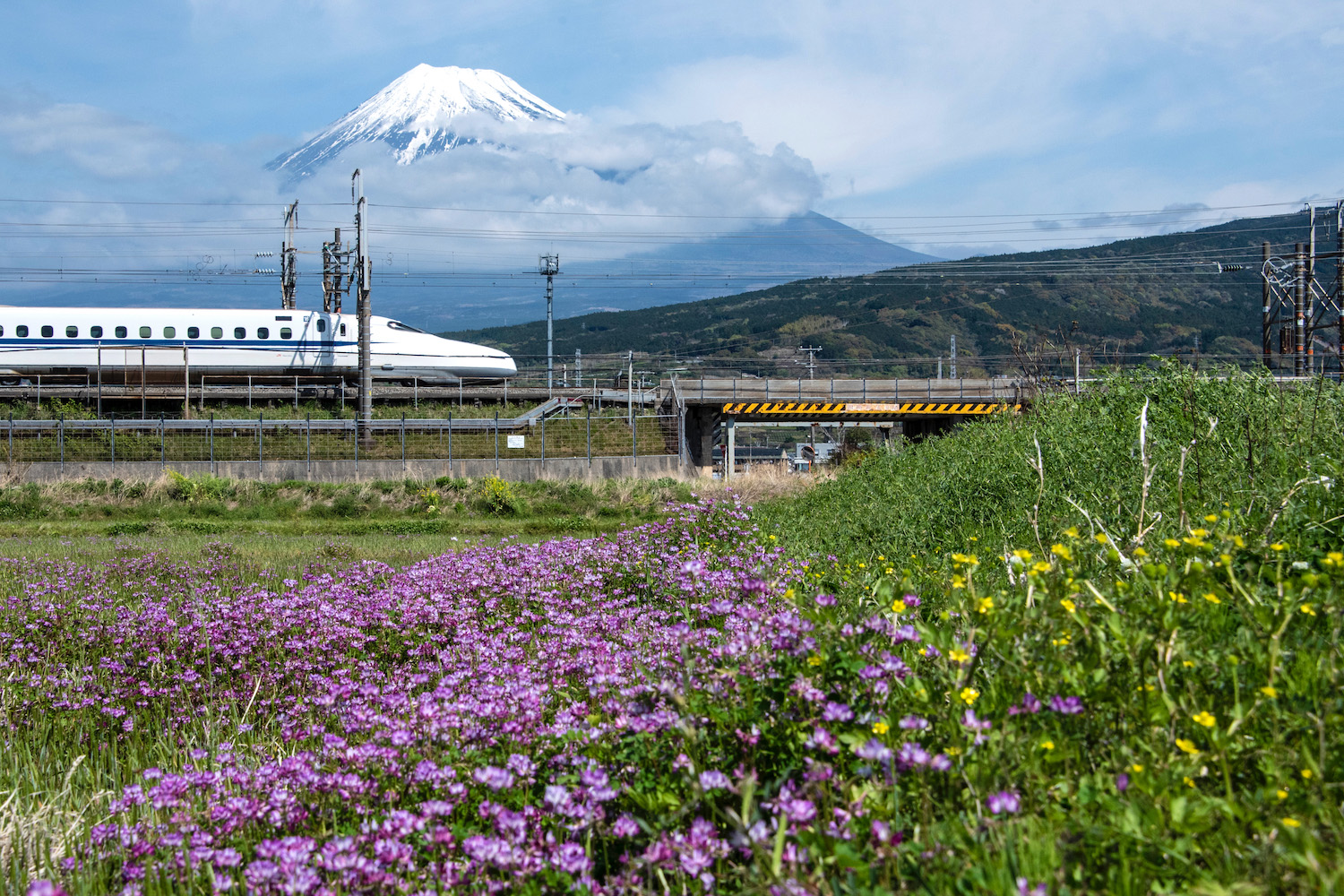 How to Travel With Luggage in Japan, Stress-Free
Use Takkyubin luggage forwarding
The most hands-off (literally) way to managing luggage in Japan is to avail Takkyubin, a luggage forwarding service provided by Japanese courier Yamato (the ones with the cat logo). If you want to use this service, make sure and mention it when you check in at each hotel, so the front desk can tell you when you'll need to drop yoru bags off for forwarding to the next hotel, and also confirm rates for you.
Pre-book Shinkansen luggage storage
If you ride the subway in Tokyo or Osaka or take most local trains, you need to keep your luggage on or at close to your person as possible. On Shinkansen bullet trains, on the other hand, the conversation about luggage on Japanese trains is different. Since 2020, travelers are technically required to book storage slots at the end of their carriage in advance, although this doesn't often happen in practice. Learn more here.
Avail coin lockers
It might sound strange to use lockers for anything if you're not still a student, but they're actually a common solution for travelers in Japan. To take advantage of them, follow the signs (it's an icon showing a suitcase in a box and a key above) inside the railway station. Conveniently, you often don't need coins to use coin lockers anymore, and can often use your PASMO card or mobile app.
Keep bags at hotel front desks
The best Japan luggage storage is free! Whether you check out early before flying out, or arrive before check-in in a certain city, the front desks of hotels where you have a current or just-completed reservation will almost always hold your bags for free. Simply explain your situation to the front desk person and they will take care of you quickly and without many further questions.
Pack light to begin with
Of course, the easiest way to avoid drama with baggage in Japan is simply not to bring much baggage at all. When I travel, regardless of for how long, I only ever bring a medium-sized backpack and a full-sized duffle bag, packed with about 7-10 days worth of clothing and shoes, and however many toiletries I ever need. If I'm traveling longer than that, I simply wash my clothes every week or so, either in my hotel or at a nearby coin laundry place.
Is Takkyubin Worth It?
Takkyubin isn't expensive or particularly complicated, once you know the rules. On the other hand, these rules—namely, knowing when to drop your luggage off in order to have it shipped onward—are sometimes difficult to adhere to. Which is a problem: Failing to do so many inhibit you from being able to avail the service at all. Using Takkyubin throughout your trip to Japan isn't practical for most travelers.
In my opinion, it's better to aim to use luggage forwarding in Japan more strategically. For example, sending your "big" bags to Narita or Haneda airports from your last stop before coming back to Tokyo, in order to smooth your all-important journey to the airport. Then, strategically using coin lockers and luggage reservations in the interstitial periods so that your luggage isn't with your 24/7, even if it isn't being shipped on your behalf.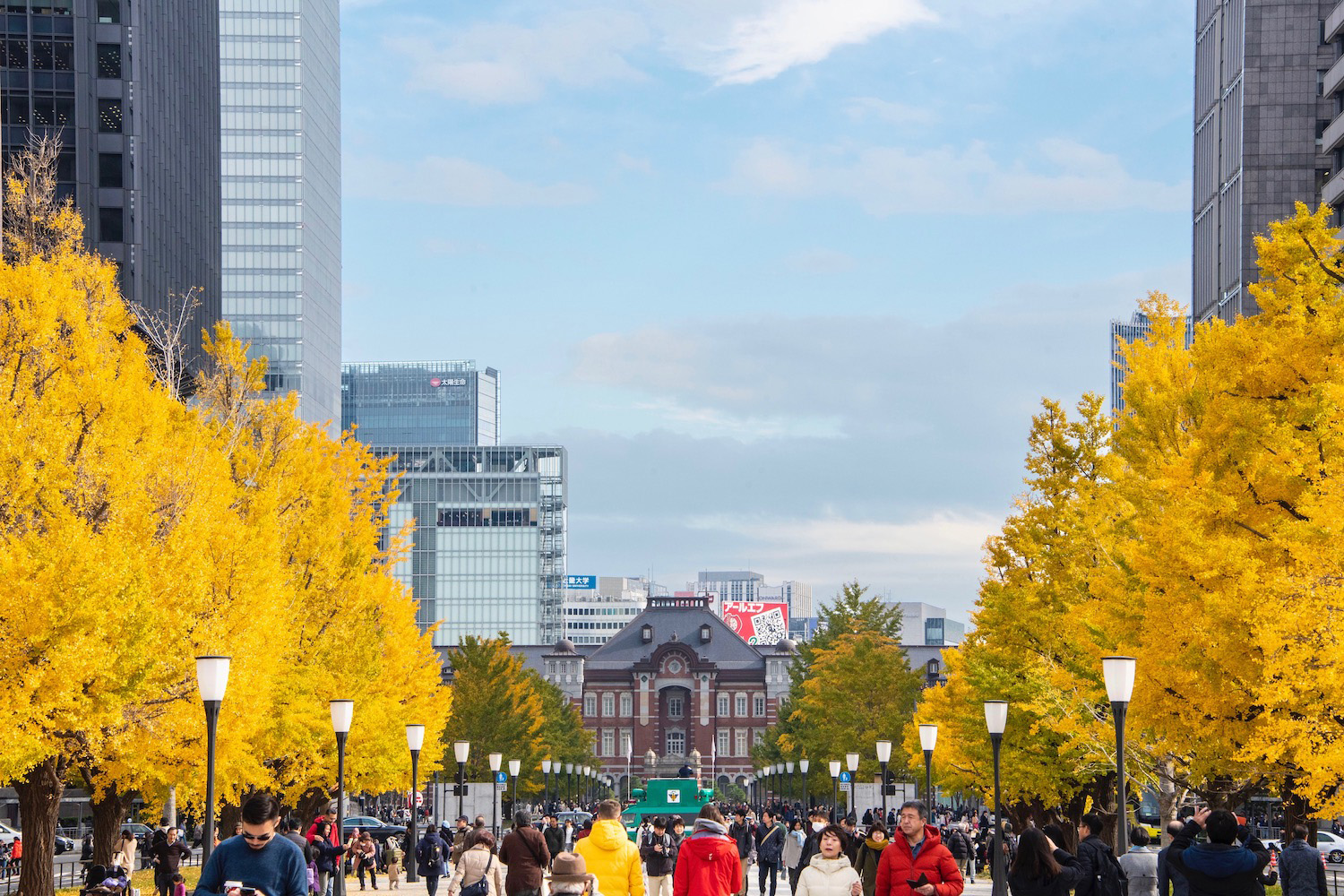 Other FAQ About Traveling With Luggage in Japan
What do you do with luggage when traveling to Japan?
Managing luggage when you travel to Japan requires multiple strategies. Sometimes, you'll use the Takkyubin service to "forward" your luggage between hotels; otherwise, you'll put your bags in a coin locker or a hotel front desk so you don't have to worry about them when you sightseeing. Having many strategies at your disposal will ensure your trip to Japan is a smooth one.
Can you take luggage on a train in Japan?
You can take luggage on a train in Japan, although you may need to make reservations in advance, depending upon what type of train it is. The best way to avoid complications in this regard is to bring smaller bags that can be easily stowed under or above your seat.
Can you store luggage at Japanese train stations?
Although only a few major train stations in Japan have left luggage areas, almost all have coin lockers where you can cheaply and easily store your luggage. Another option, if you aren't simply in transit, is to visit your hotel before check-in (or before check-out, if you're leaving), and leave your bags with the front desk.
The Bottom Line
Whether you avail Japan luggage forwarding or employ one of my other strategies, traveling with luggage in Japan is easier than you might imagine. At the end of the day, the more mindful you are before you travel, the less stressed you'll have to be in the midst of it. Some travelers get good at availing luggage storage options, while others go the extra mile and simply pack less to begin with. Want to make sure every aspect of your next trip to Japan is smooth and easy? Commission a custom Japan itinerary, and let me take care of all the ins and outs of your journey.