When you think of the best cities to visit in Japan, you usually think of must-see destinations like Tokyo, Kyoto and Hiroshima. I love all those cities, but they're not the sorts of places I'm going to be talking about in this post.
Rather, I'm going to be spotlighting underrated Japanese cities that are home to some of the most captivating things to do in Japan, but get left out of the conversation for any of number reasons—namely, lack of name recognition. Have you ever heard of Shimonoseki? Matsuyama? Didn't think so.
In a fair world, many of these cities would be top Japan tourist spots—and some of them may yet achieve that designation. For now, however, travelers bold enough to visit the underrated Japanese cities I'm about to list (indeed, to venture off the beaten path of top cities in Japan) will be rewarded with light crowds, low prices and a truly authentic experience.
Why Should You Explore Japan Beyond Tokyo, Kyoto, et al?
Even if you discount the individual qualities that make the underrated Japanese cities I'm about to list so uniquely worth visiting, there's value to getting off Japan's tourist trail. This is especially true if you visit during cherry blossom season or when autumn colors are at their peak. Typically tranquil streets in Kyoto can be absolute mad houses, even at early hours of the morning and late at night.
Of course, it isn't just travel at peak periods that improves when you visit these underrated cities in Japan. It's arguable that since so few foreigners visit these places, relatively speaking, they are objectively more "Japanese" overall, both in aesthetic terms, as well as when it comes to the various experiences you can have while traveling there.
Japan Beyond the Core Cities
Hakodate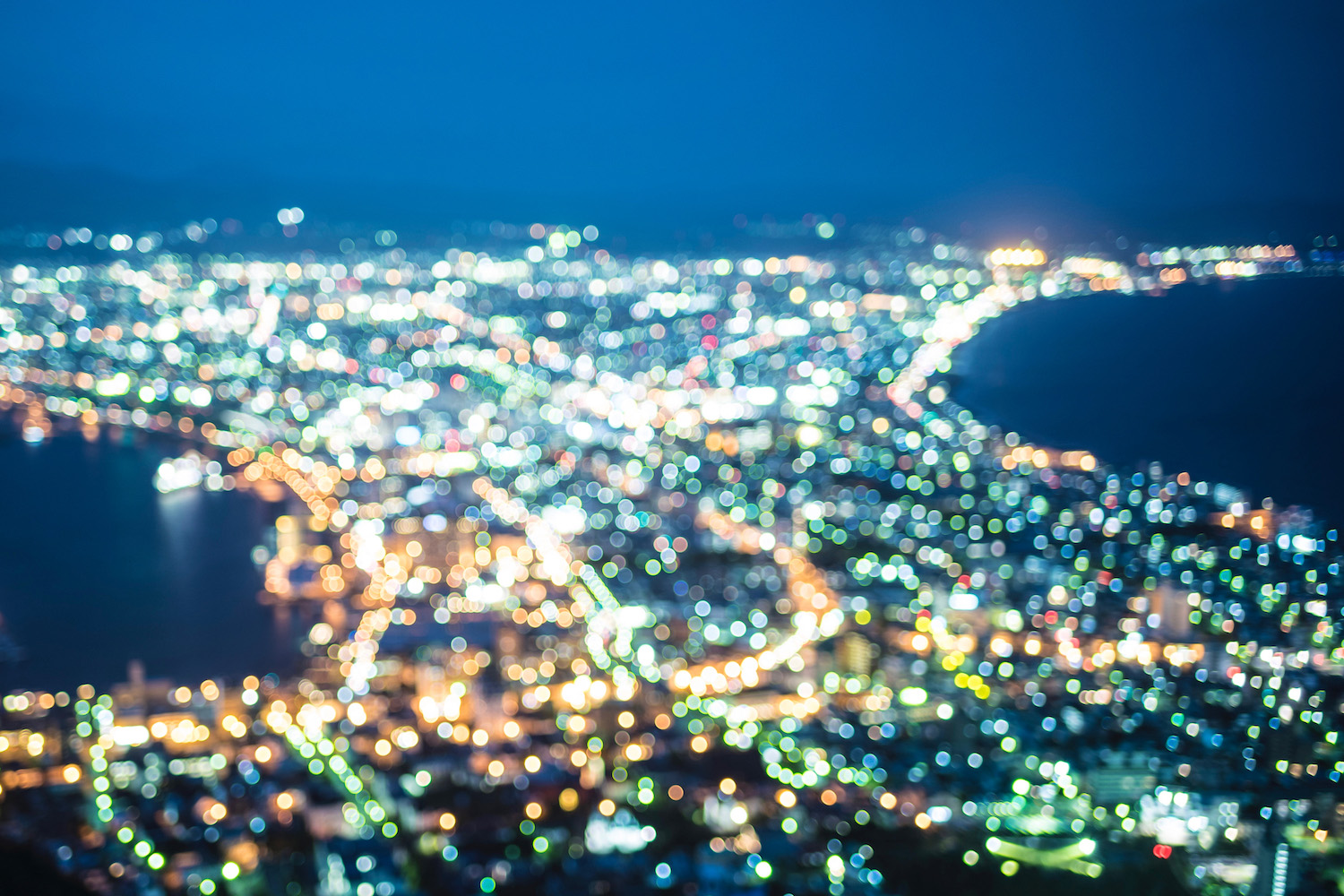 Why do I consider Hakodate, the southernmost major city in Hokkaido, to be among the best cities in Japan? Let me count the ways. Whether I enjoy the famous "night view" from Mt. Hakodate, eat my way through Hakodate Morning Market, explore star-shaped Goryokaku Fort (which is especially beautiful during cherry blossom season) or take a bath at Yunokawa Onsen, Hakodate is a delight for all your senses, and definitely one of the underrated cities in Japan.
Kanazawa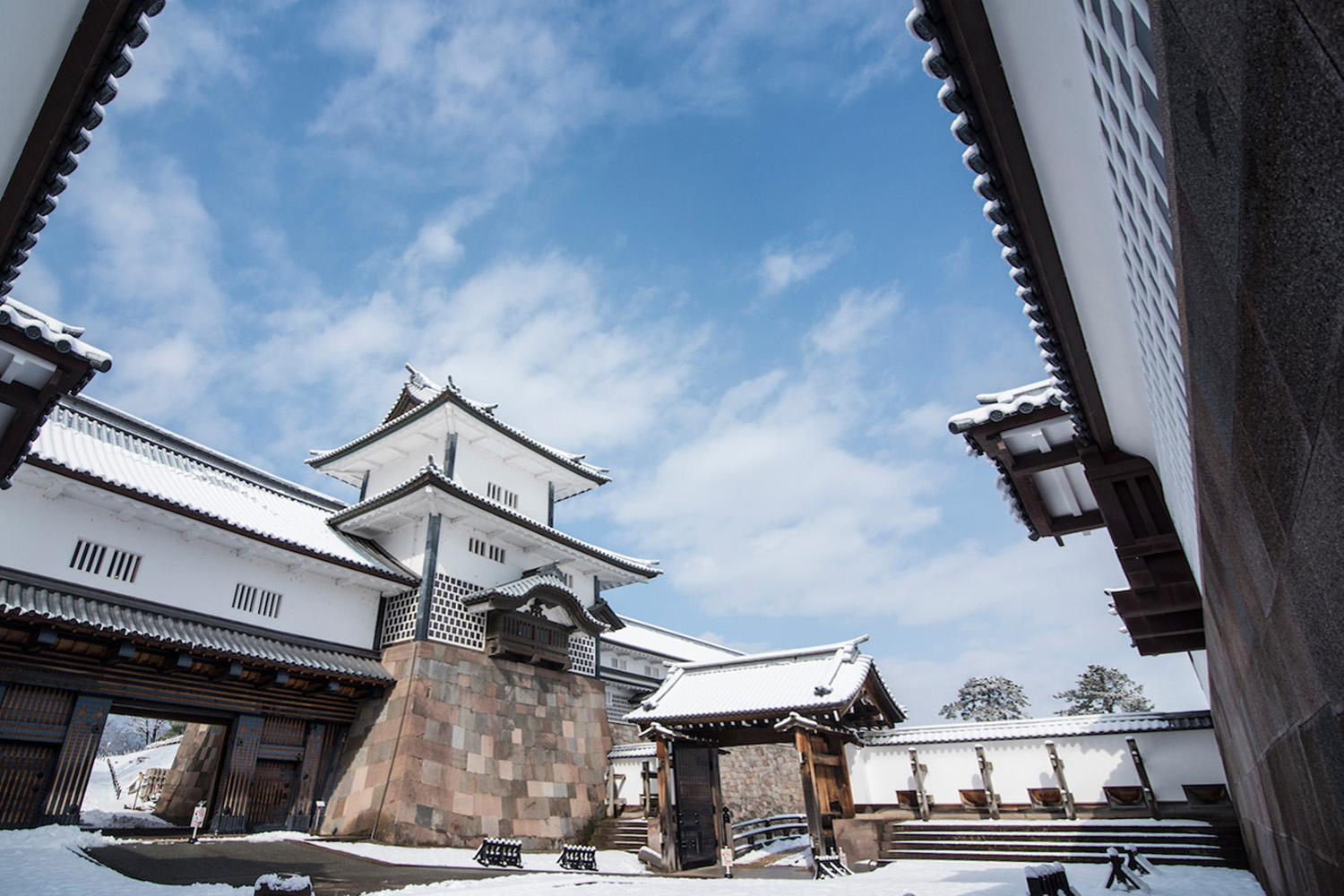 There are so many amazing things to do in Kanazawa, which is sometimes known as the "Kyoto of the North," that it can be difficult to know where to start. Some trips, I'm more in the mood to stroll around lush Kenroku-en Garden or the regal grounds of Kanazawa Castle, while others make me feel more at home in the Highashi Chaya Geisha district or in Nagamachi, which is home to several former Samurai residences. Kanazawa is also one of the most beautiful cities to visit in Japan during the winter. Needless to say, I don't think Kanazawa will be considered among underrated Japanese cities for much longer—its moment in the sun is fast approaching!
Kobe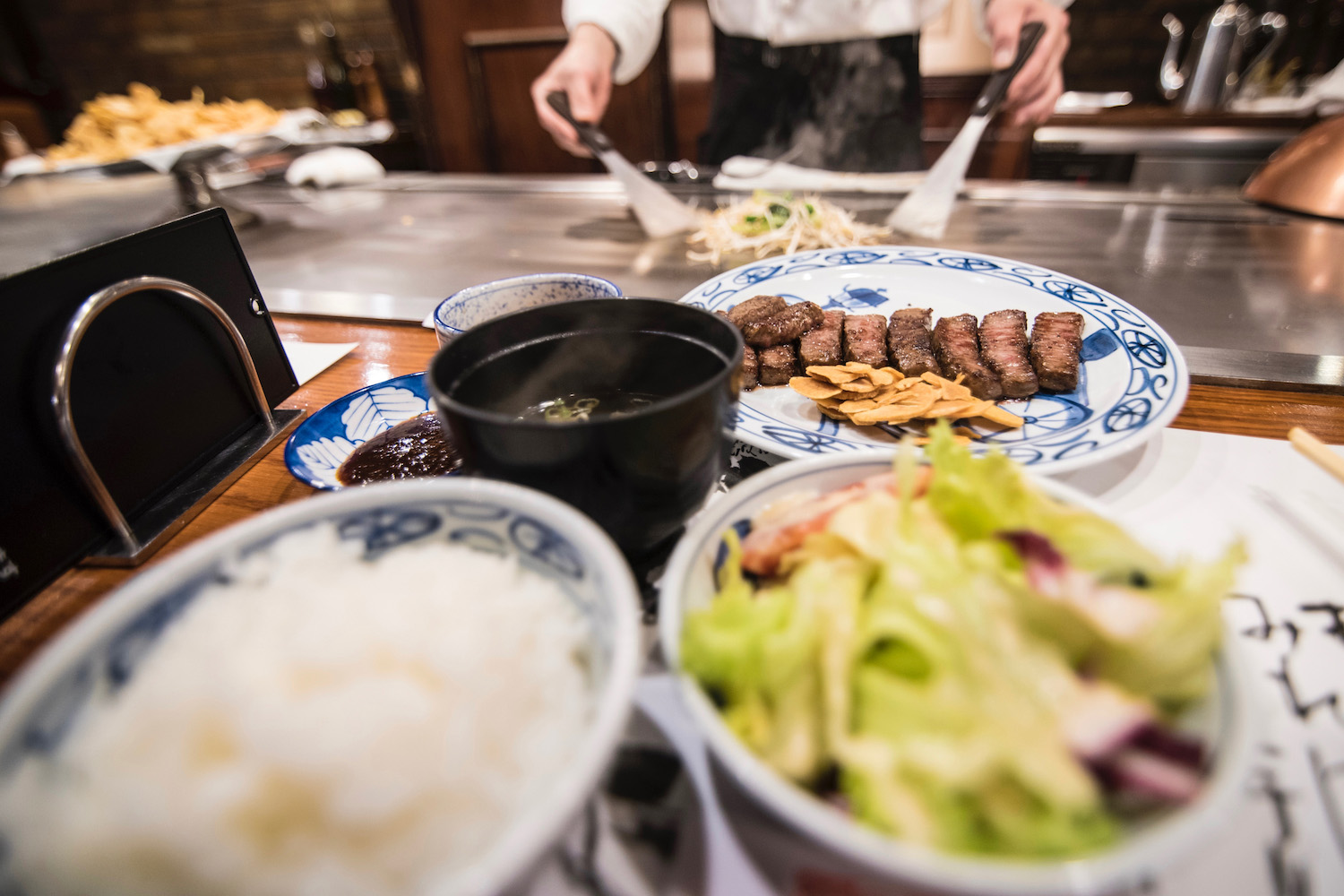 Ubiquitous primarily for being home to Japan's (and maybe the world's) most beloved beef, Kobe is nonetheless a city whose charms it took me years to fully appreciate. And there are plenty of charms, from multiculturalism (Kitano-cho and Kyu-Kyoryuchi hearken back to Kobe's Western past, while Nankin Machi is one of Japan's most exciting Chinatowns), to natural beauty like Nunobiki Herb Garden and Mts. Maya and Rokko, to unique day trips like Himeji Castle and Awaji Island.
Matsuyama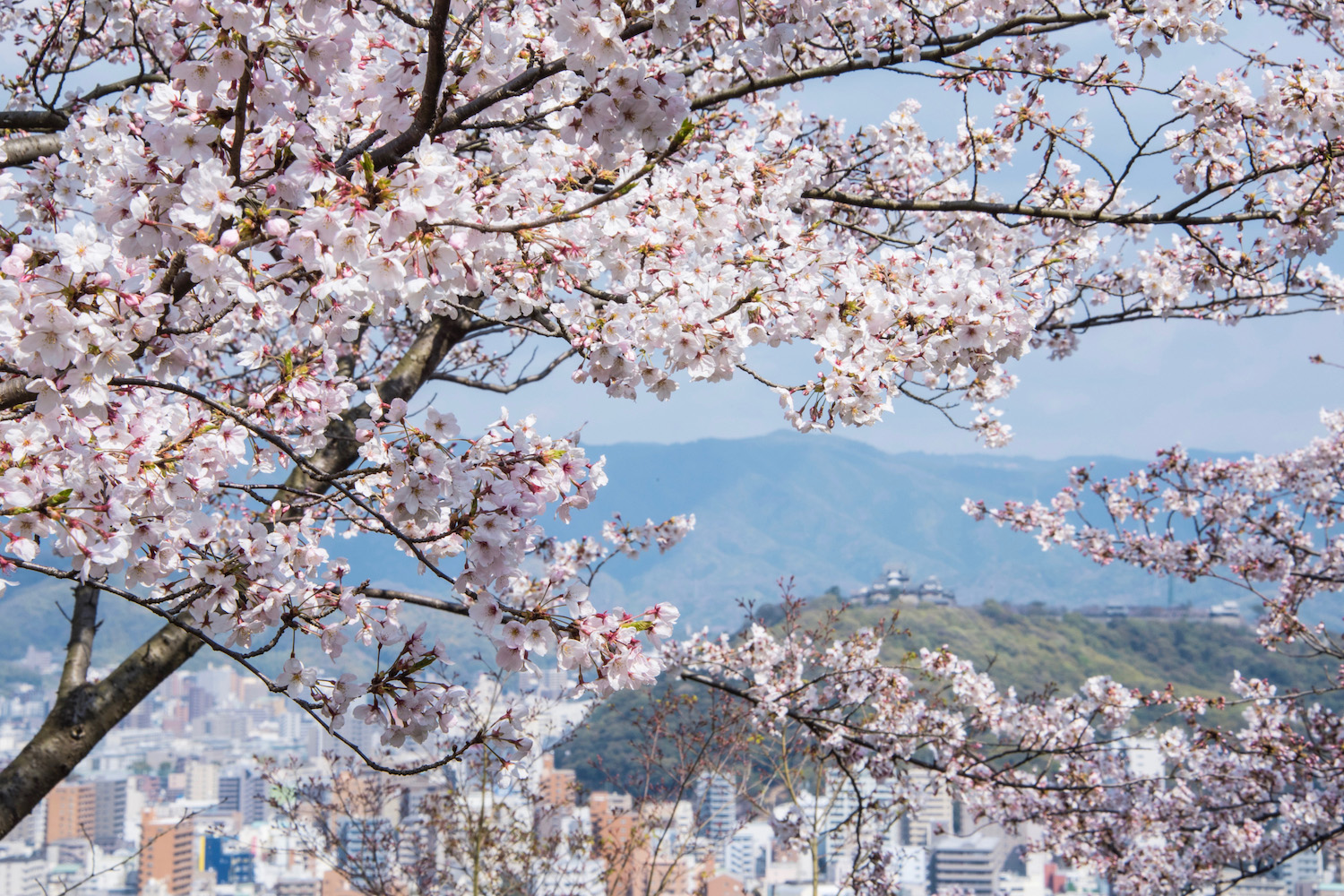 The largest city of Shikoku, Matsuyama is a microcosm of what makes Japan's smallest island such a big treat for travelers. Walk or take the cable car up to Matsuyama Castle, and enter its 17th-century keep for an unobstructed view of the Seto Inland Sea, or take a vintage street car to Dogo Onsen, home not only to the oldest public bath house building in Japan, but also one of the key temples of Shikoku's 88-Temple Pilgrimage Trail, the island's major claim to fame. This is definitely one of the most underrated places in Japan!
Nagasaki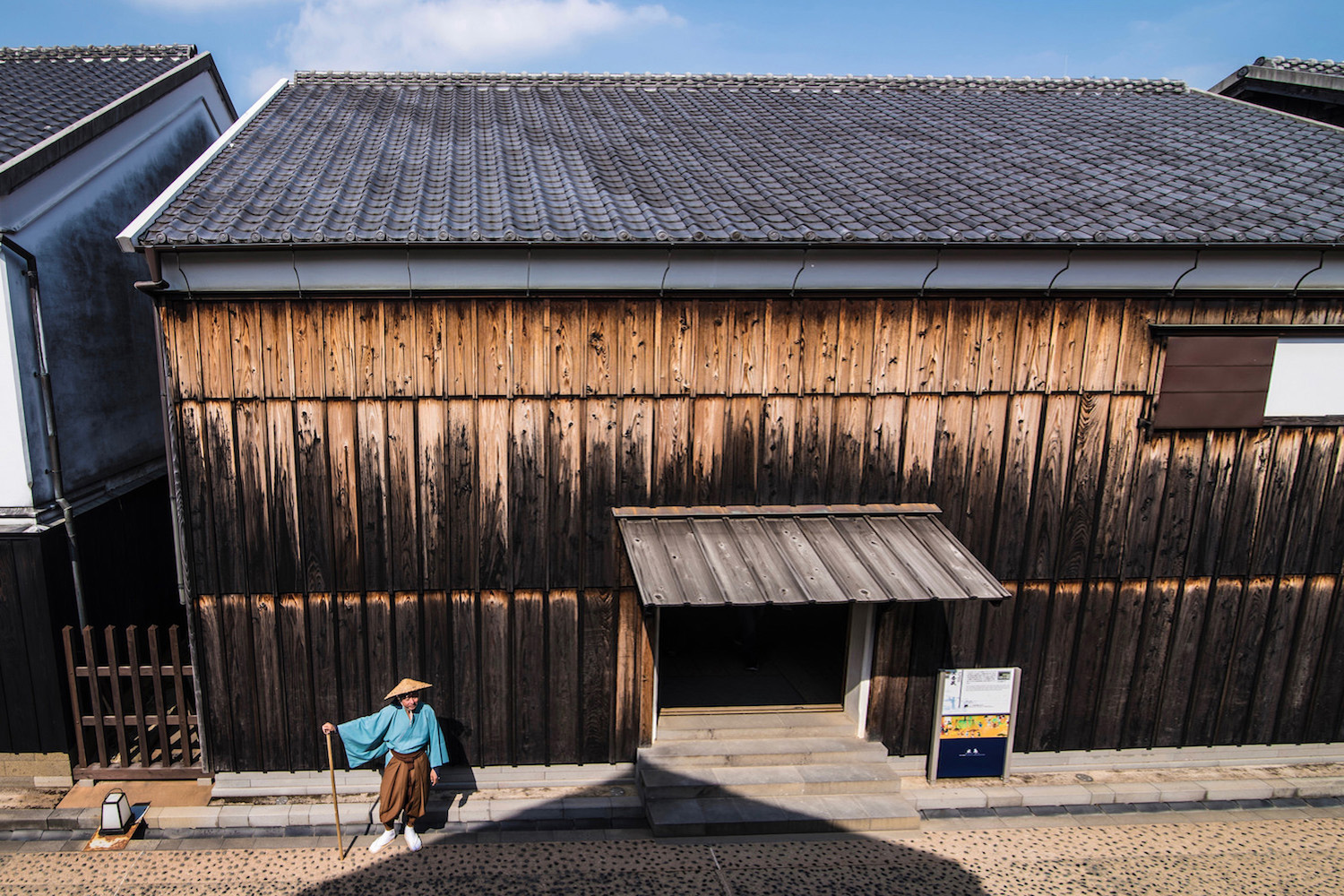 Though its enjoys relatively high name recognition, Nagasaki rarely makes lists of the best cities to visit in Japan—and that's a shame. Like Hiroshima, Nagasaki is much more than its tragic past. Pay your respects at Nagasaki Peace Park and Nagasaki Ground Zero then visit Dejima, one of the only places in Japan foreigners were allowed prior to the Meiji Restoration. Take in a glittering night view from Mt. Inasa, then grab a table at local-favorite Menya Always, where you can slurp down a bowl of unique yuzu-infused ramen.
Naha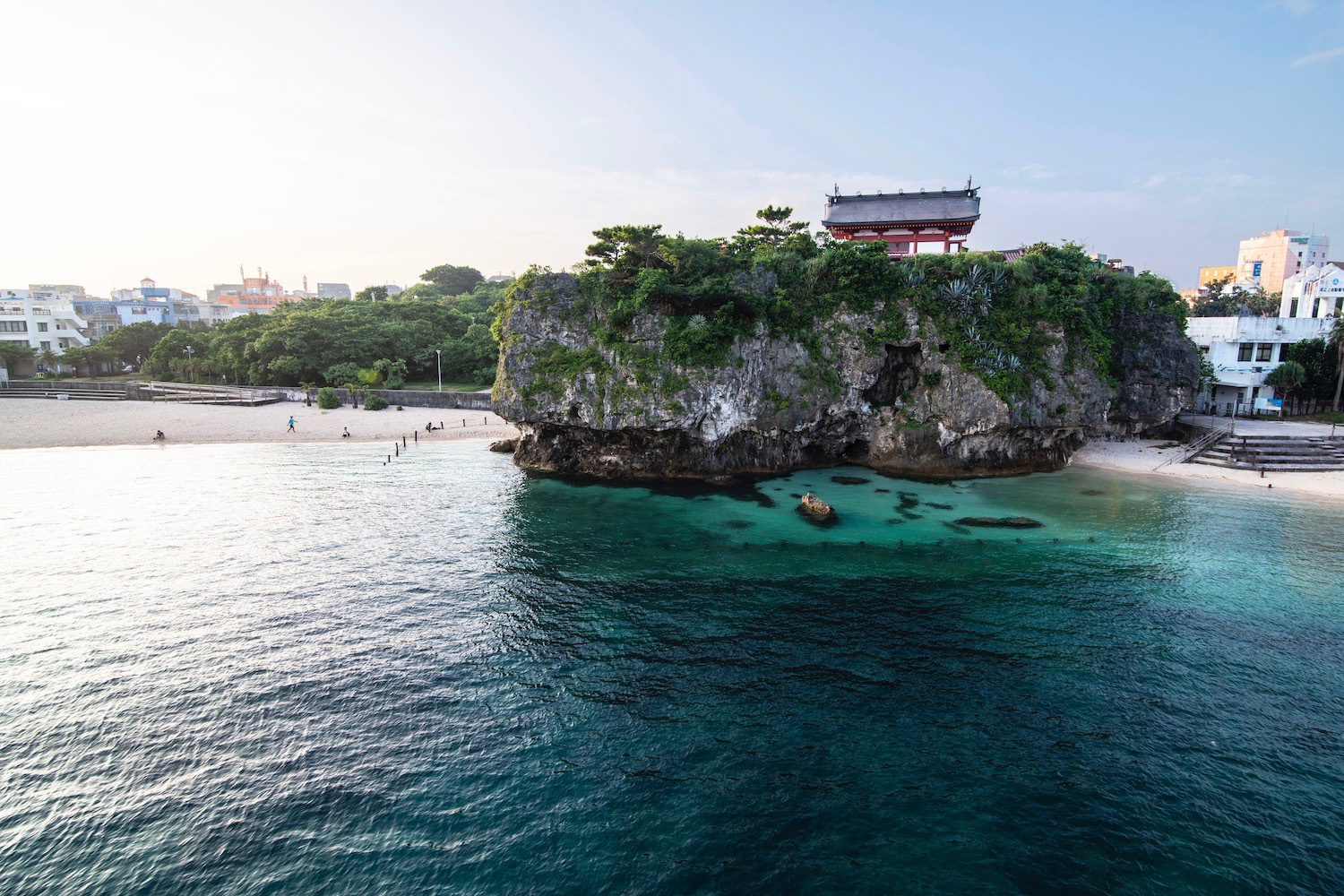 The prefectural capital of Naha is not usually high on travelers' lists of places to visit in Okinawa—let their loss be your gain. Start at Shuri Castle, where the royalty of the Ryukyu Kingdom lived from the 15th century until the Japanese Empire removed them from power in the late-19th. Spend the afternoon at Shikina-en garden with a hearty bowl of Okinawa soba, or at seaside Naminoue Shrine, before finishing your day with a plate of steaming taco rice along Kokusai-Dori.
Okayama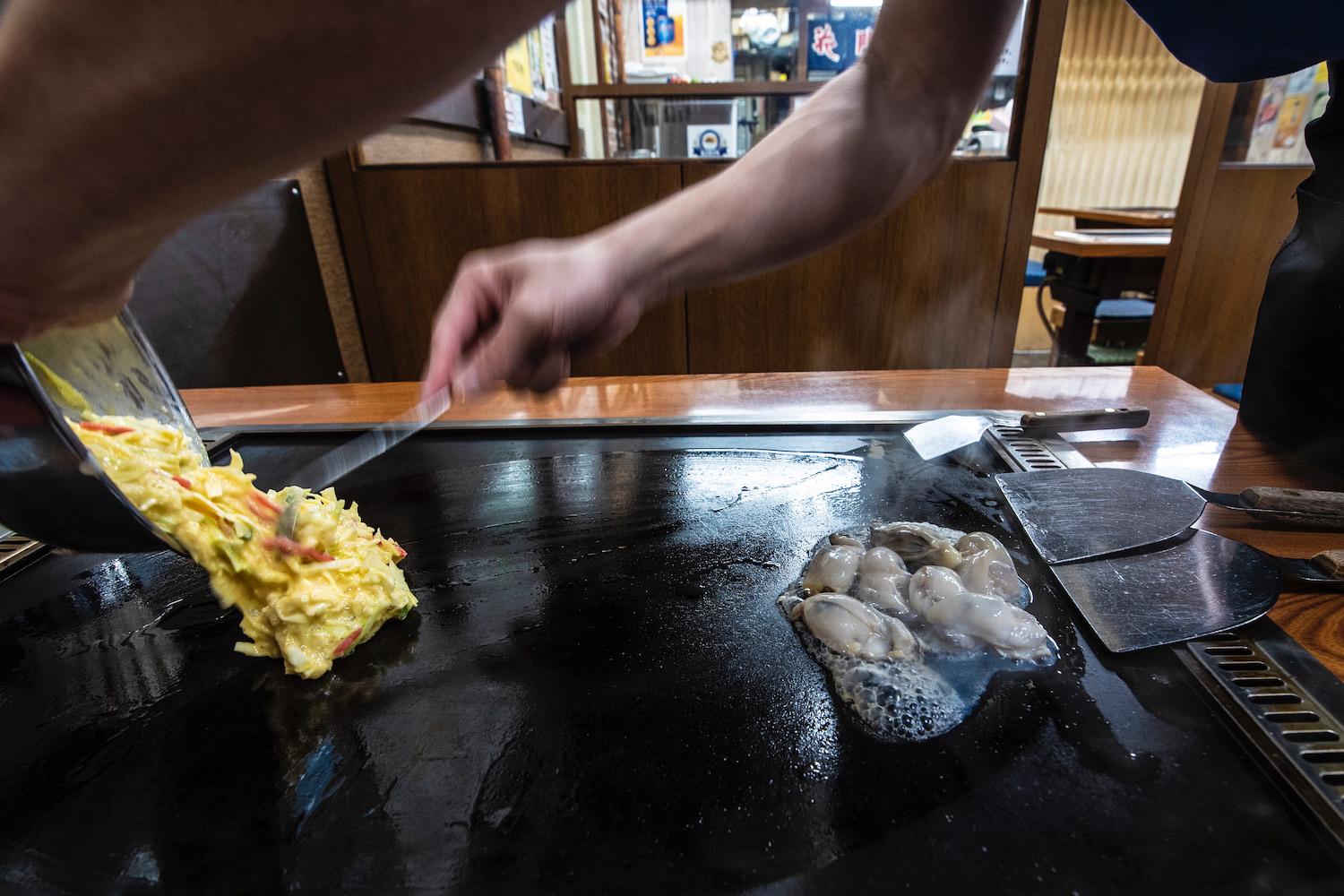 Although Okayama has long been popular among travelers from Asian countries such as Taiwan and Malaysia, I find most Westerners skip over it. This is a shame—and not just because the city's distinctive castle is literally framed by the greenery of Korakuen, one of the top three landscape gardens in Japan. This says nothing of culinary delights such as barazushi sashimi rice bowls or okonomiyaki made with locally-caught oysters, or day-trip destinations such as the historical city of Kurashiki, or the harbor town of Onomichi.
Sendai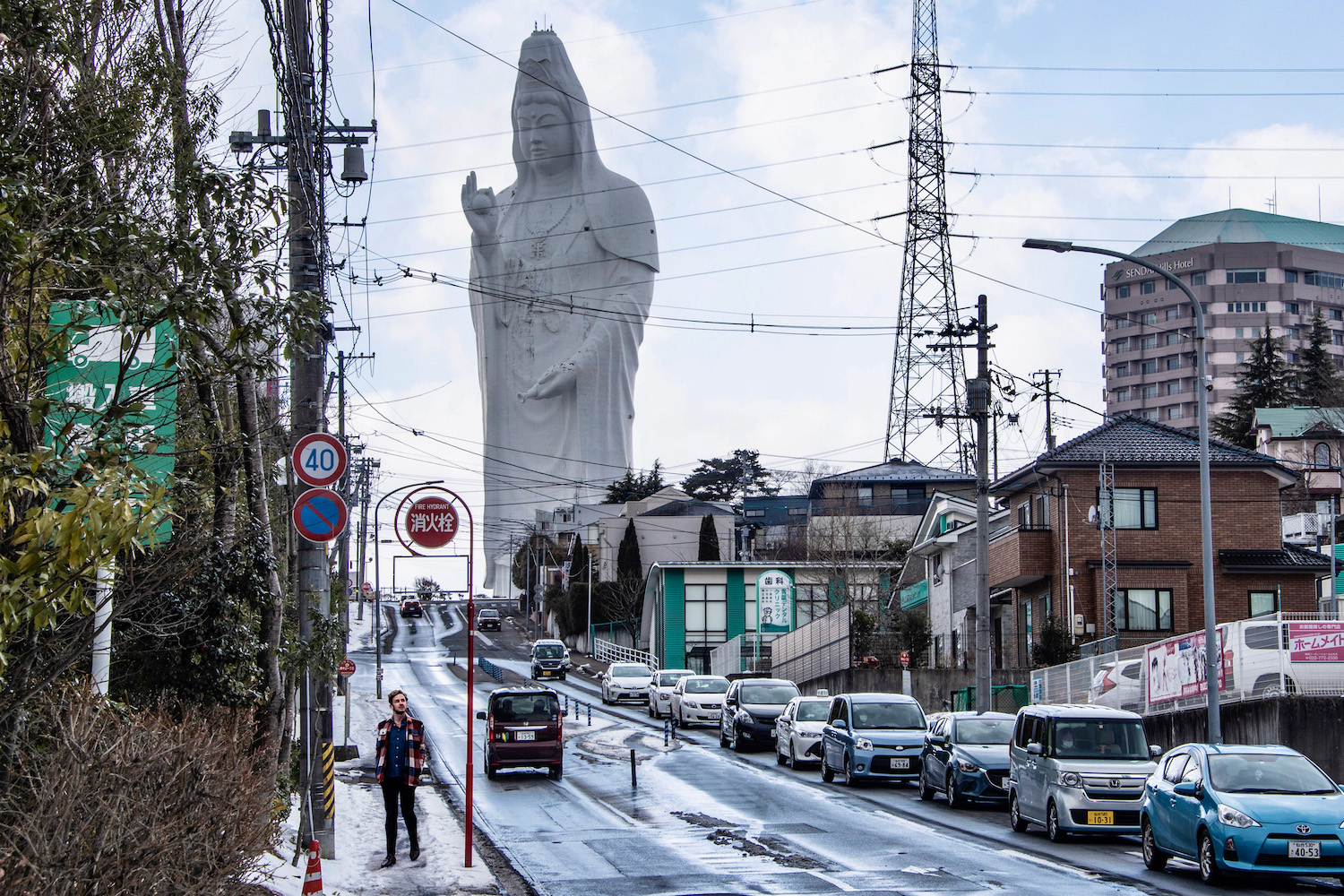 It took me a long time—seven years, if we're counting—to appreciate Sendai for what it is. Before that, I used the city as most foreigners (and indeed, a great number of Japanese) do: As a stopping-off point between the Tokyo area and more exciting destinations farther afield in Tohoku and Hokkaido. Whether you stay in the city center and visit attractions such as Zuihoden and the Aoba Castle Ruins, or take day trips to Yamadera temple or the Matsushima Bay scenic area along the coast, I have a feeling Sendai is going to impress you.
Shimonoseki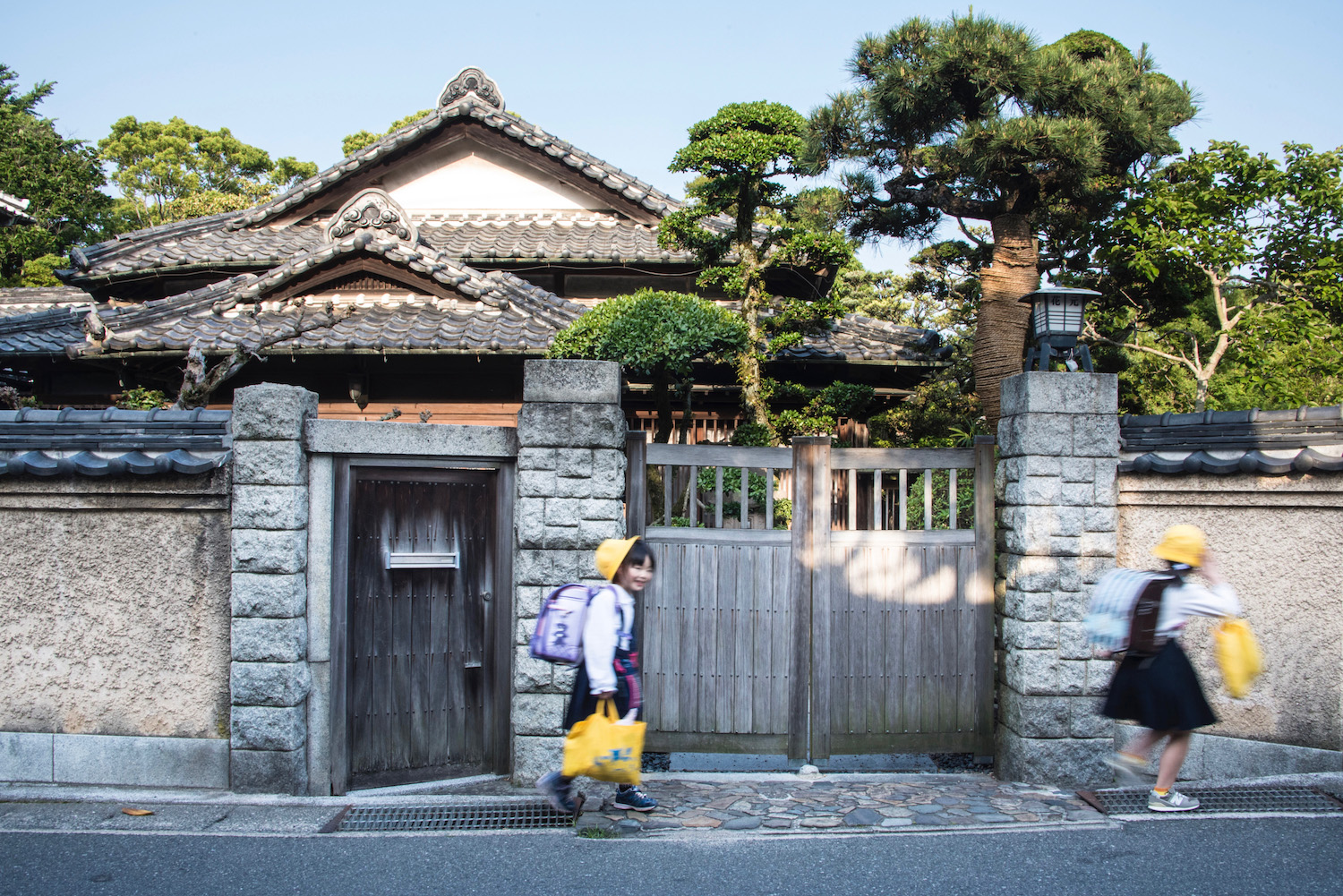 The westernmost major city on Honshu island, Shimonoseki is infamous for fugu sushi, a potentially toxic meal that consists of raw tiger pufferfish meat. However, this is far from the only reason to visit. Within the city center, the Chofu district is home to a lush garden and well-maintained Samurai homes, while you'll need a bit of time (and a set of wheels) to access Tsunoshima bridge, which is suspended over dazzlingly blue waters. Need a workout? Walk to Kyushu in a tunnel underneath the Kanmon Straits no less. One day, I have no doubt that Shimonoseki will regularly be listed among the best Japanese cities to visit, although for now it's definitely among the ranks of underrated Japanese cities.
Yonago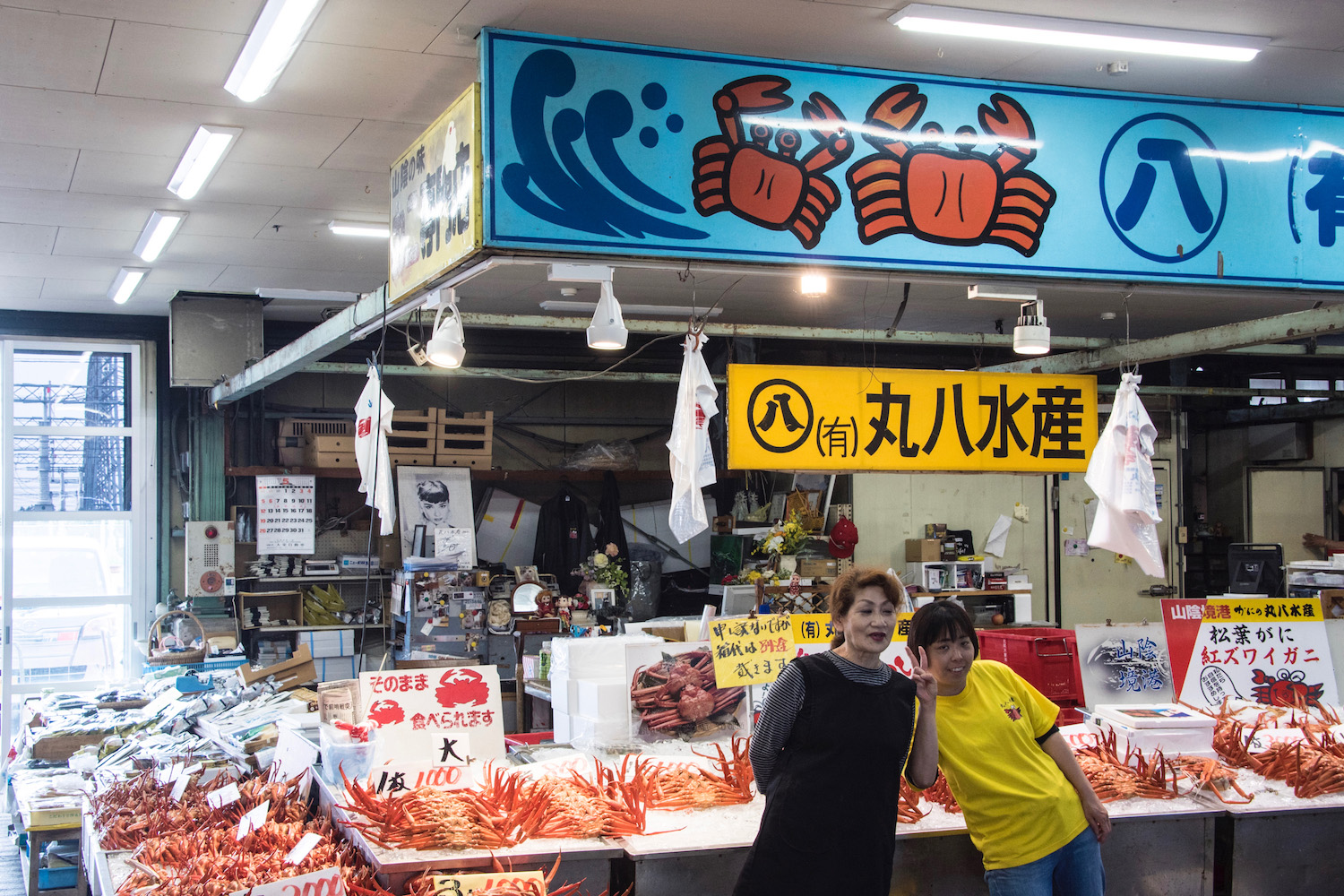 If we're simply talking about the urban core around the train station, it would be hard for me to say that Yonago is among the best cities in Japan. However, the array of destinations within day-trip distance is truly staggering. From Sakaiminato port and its delicious seafood market, to gorgeous Adachi Museum of Art, and from thrilling Mt. Daisen, to Kurayoshi with its quirky Pear Museum and cliff-hewn Mitokusan Sanbutsu-ji temple, Yonago is a gateway to many of the best experiences in Japan, and is the best Japanese city for tourists of a certain stripe.
How Long Should You Spend in Japan?
A Japan itinerary can take as many forms as you can imagine, and can last as long or short as your time available to spend in Japan. Some of my favorite trips have comprised just one week in Japan, though I've also traveled for three weeks or even one month in Japan and still felt, at the end, like I could've kept going.
In general, I'd say that if you plan to shirk famous places in Japan for more than a couple of the underrated places in Japan I've listed in this post (on the same trip, anyway), you should aim to spend at least two weeks in Japan. On the other hand, while it's difficult to make heads or tales of the off-the-beaten-path San'in region on a shorter trip, à la carte weekend trips to places like Kanazawa and Nagasaki are totally doable.
Other FAQ About the Best Cities in Japan
What is the most beautiful city in Japan?
Beauty is in the eye of the beholder, but I have a soft spot for Japanese cities like Kyoto and Kanazawa, which mix modern and vibrant urban culture with timeless historical architecture. I also love Japanese cities built around scenic harbors, such as infamous Nagasaki on Kyushu island and Hakodate, which sits on an isthmus between two bays near southern tip of Hokkaido.
What is the safest city in Japan?
All Japanese cities are extremely safe. Indeed, the only place in Japan you have even a chance of encountering crime is probably Kabukicho in the Shinjuku area of Tokyo, and even here you're unlikely to get into trouble if you aren't associating with problematic people.
What is the best part of Japan?
Everywhere in Japan is worth visiting, but I have a soft spot for a few places. The subtropical and (relatively) small islands of Shikoku and Kyushu impress me with their versatility and eclecticism, while off-the-beaten-path regions such as San'in and Tohoku will wow you, especially since you'll likely have no expectations of either going in.
The Bottom Line
The best cities to visit in Japan aren't always ones you read about in guide books. Whether you enjoy incredible night views on offer in Hokkaido's Hakodate and Kyushu's Nagasaki, push your culinary boundaries in Shimonoseki or Yonago in the San'in region or explore forlorn history in Shikoku's Matsuyama, Hokuriku's Kanazawa or Naha, the capital of the Okinawa archipelago, Japan is so much more than meets the eye. Make your trip to underrated Japanese cities (and other underrated places to visit in Japan) even more special with a custom Japan itinerary.