Have you ever passed through somewhere when traveling, and been so impressed that it immediately earned a day on a future itinerary? This is the mechanism that eventually led me to properly visit Takaoka.
It was sakura season 2021, and I had driven from Kanazawa up to the Amaharashi Coast, from which the Japanese Alps in the distance were practically invisible due to pollution and haze. On my way back south, disappointed and dejected, I became enamored with the town I found myself driving though. How could I not, with each side of the road lined with so many cherry trees it hardly seemed like they would ever end.
The bad news? While this road technically ran through Takaoka, it wasn't the part of Takaoka most tourists visit. The good news? If you're asking yourself "is Takaoka worth visiting?", my answer is still "yes"—absolutely, in fact.
How to Get to Takaoka
Whether or not you eventually find Takaoka worth visiting, it's in your interest to determine how you'd get there, if you wanted to go. The good news is that it's very easy to reach, with a location on one of Japan's major Shinkansen lines. You should keep in mind, of course, that Shin-Takaoka Station is a bit outside of town, as is the case with Shinkansen stations in other major cities such as Osaka and Aomori.
As far as how long it takes to get to Takaoka, it depends upon where you're coming from. Takaoka sits between Kanazawa and Toyama, near the (current) western terminus of the Hokuriku Shinkansen. If you're coming from either of these cities, you can be in Takaoka in a matter of minutes. It'll take you more than two hours from Tokyo (make sure you take a Hakutaka—the faster Kagayaki doesn't stop here), while coming from Kyoto or Osaka, you'll need to ride a Thunderbird limited express to Kanazawa, and change to a Shinkansen Tsurugi there.
Places to Visit in Takaoka (if You Go)
Takaoka Daibutsu (Big Buddha)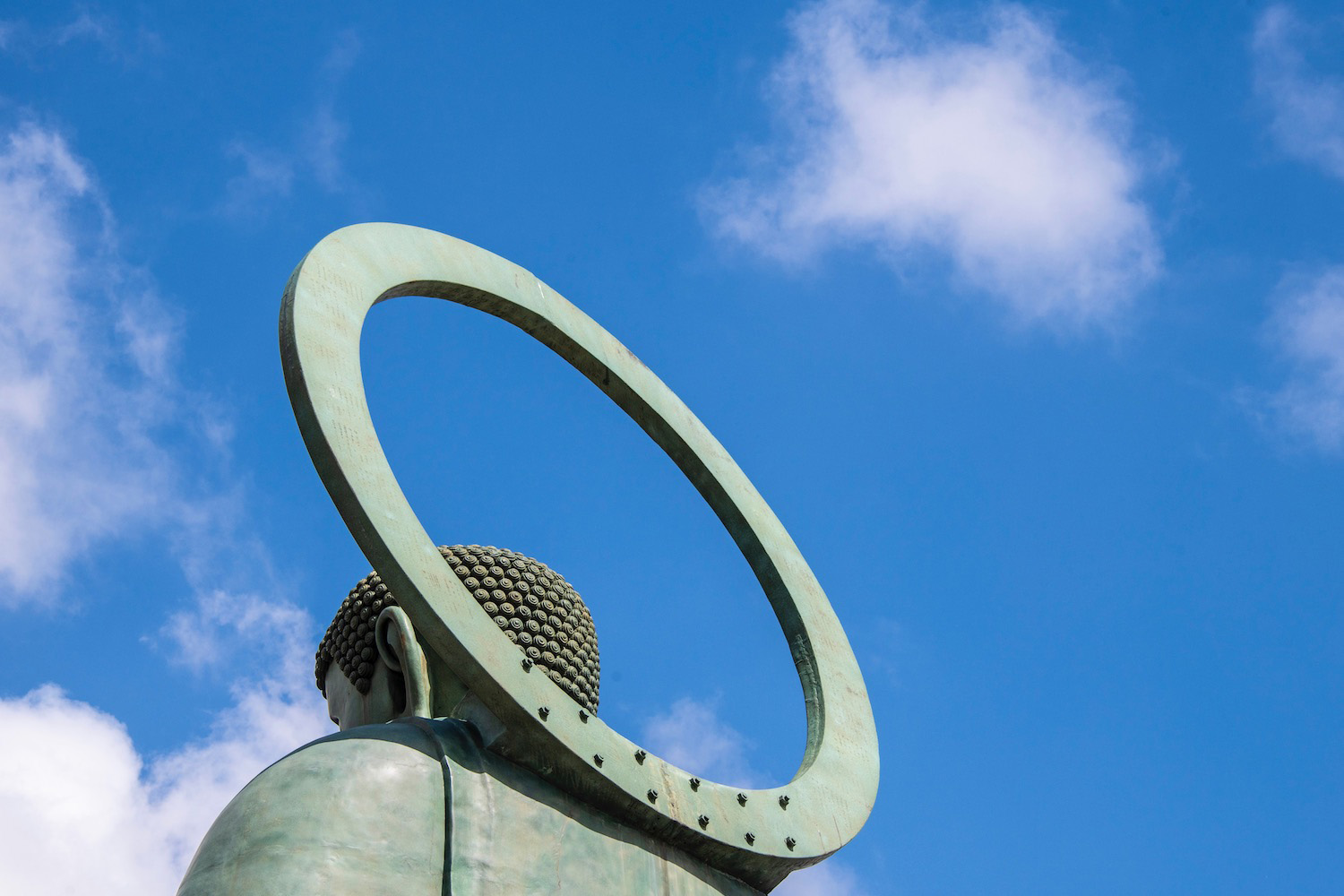 I'll be honest: The Takaoka Daibutsu was not very dai as butsu in Japan go. This wouldn't have disappointed me on its own, had I not been making my way to the statue on a bum foot, on a unexpectedly cold and breezy day I didn't really dress for. The good news is that if you aren't experiencing any mobility difficulties and are dressed appropriately, you should be fine.
Takaoka Castle Ruins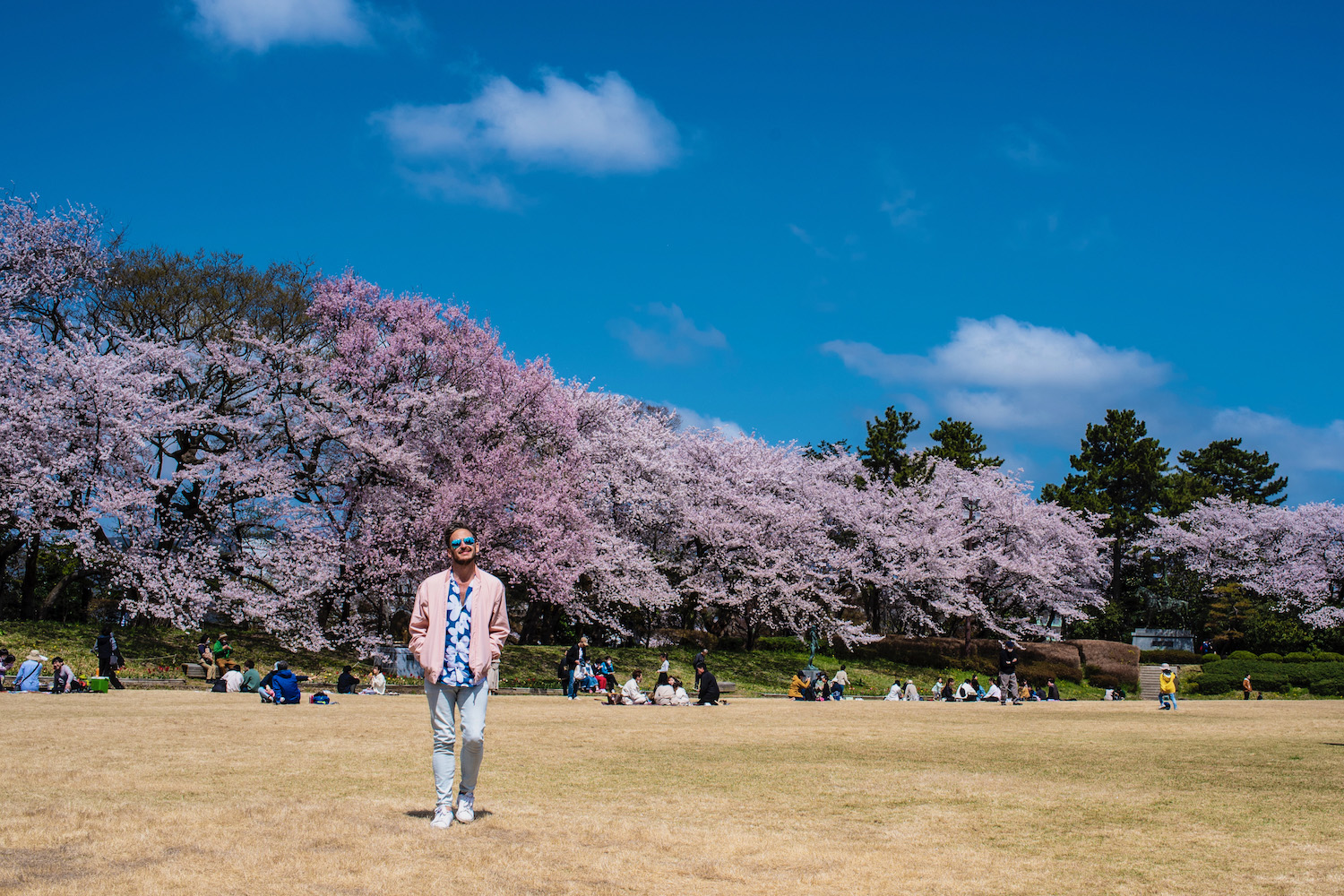 One place that definitely makes Takaoka worth visiting is the Takaoka Castle Ruins—in spite of the fact that they're ruined. And maybe because of it, at least in spring. There are so many sakura trees here, you see, that if you happen to come during cherry blossom season, you'll be thankful that its grounds consist mostly of spacious greens, rather than an actual castle.
Zuiryu-ji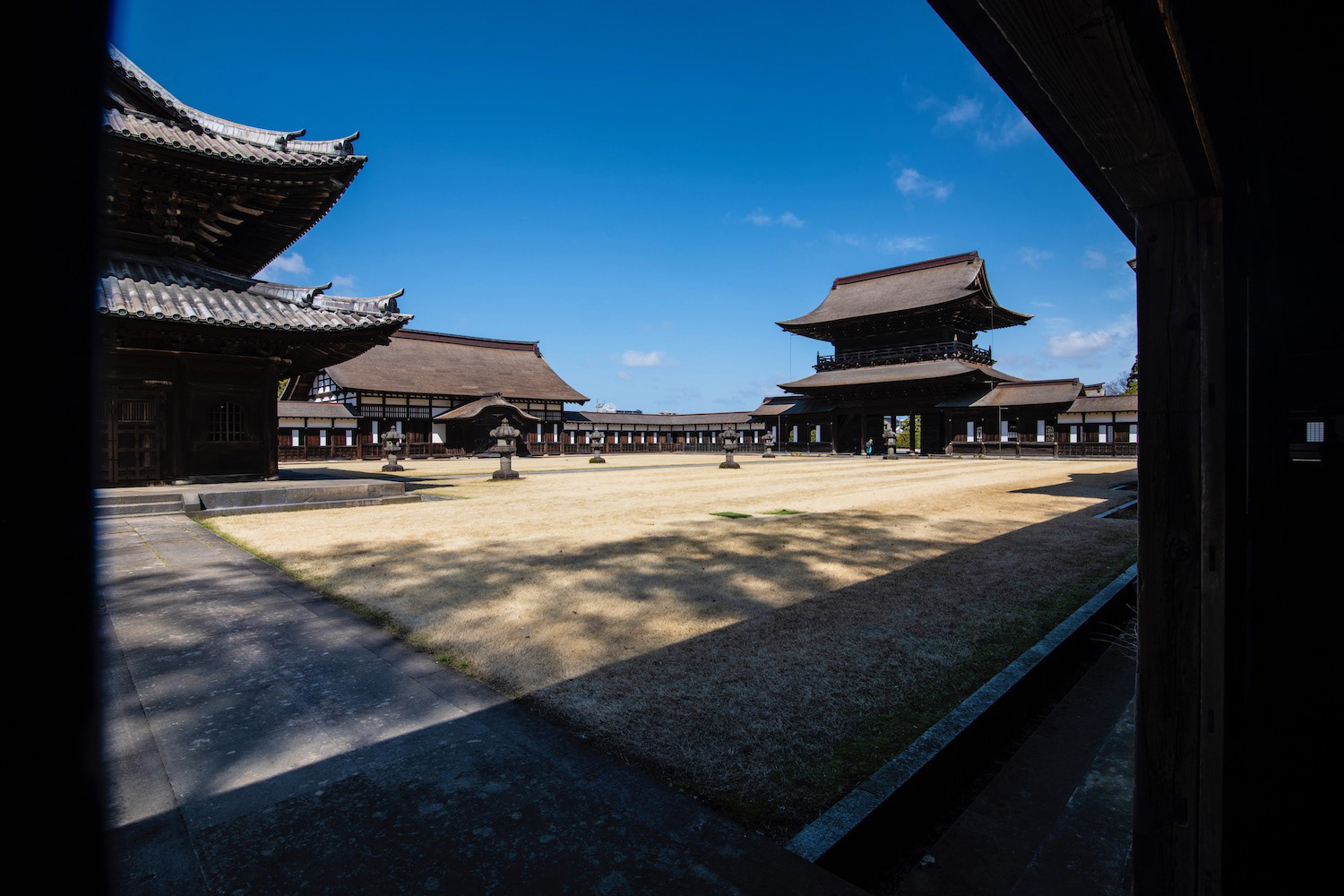 I've seen over a hundred Buddhist temples in Japan (and several hundred, if you count other Asian countries). I say this not to be brag, but to give context: It takes a lot to impress me. But impress me Zuiryu-ji did, in spite of the added skepticism I felt based on the Japanese government's having classified the Zen temple as a national treasure. As I mentioned earlier in this piece, Zuiryu-ji (which features some of the most impressive wooden architecture I've seen outside of Nara) is the closest Takaoka attraction to Shin-Takaoka Station.
Kanayamachi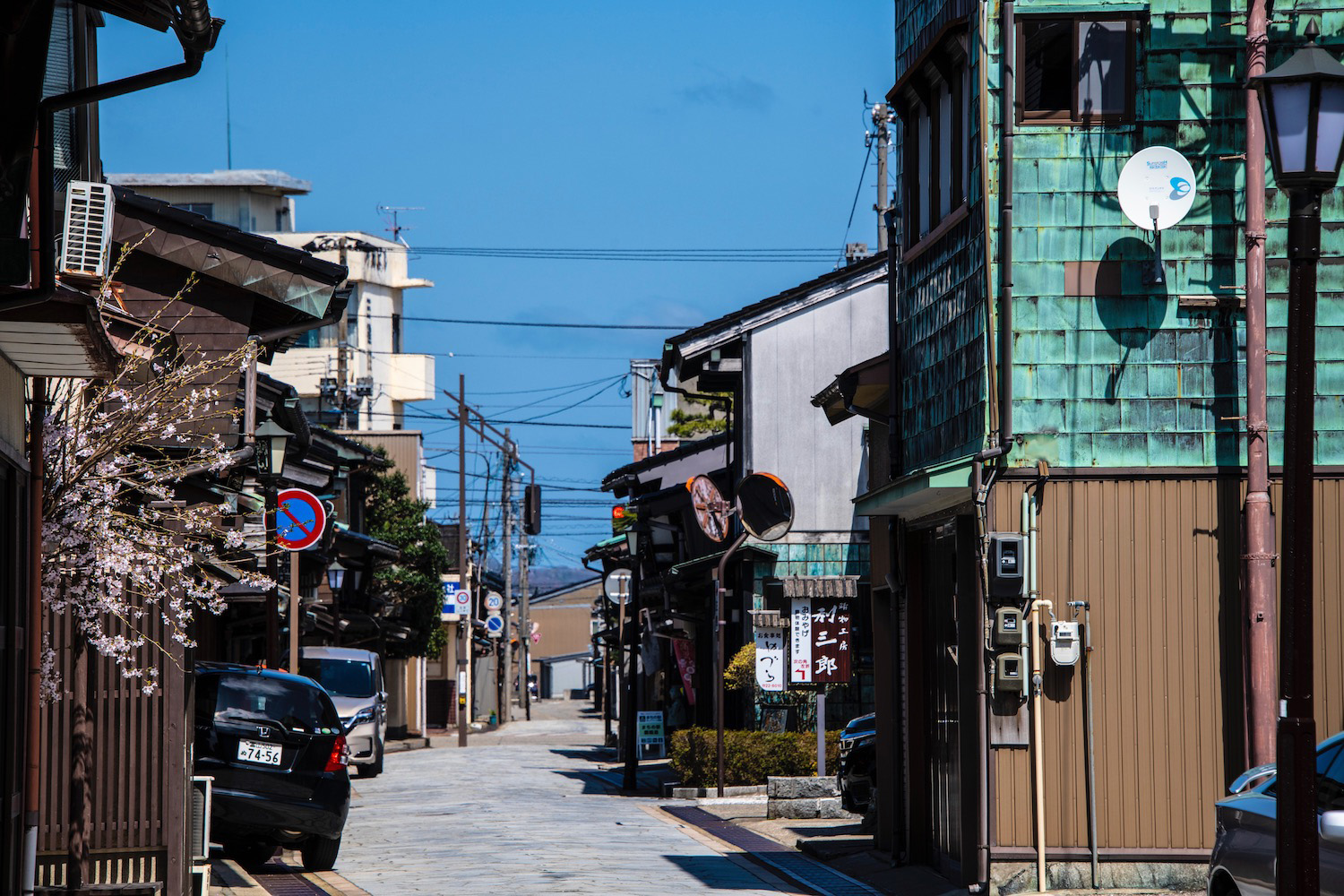 On the other hand, I felt myself slightly disappointed by Kanayamachi, a historical street about 20 minutes by foot north of Takaoka Station. It was beautiful enough, of course, and I had a nice meal along it. The thing was, it really did pale in comparison to similar streets elsewhere even Japan, and even down the Shinkansen line in Kanazawa. I'm sad to say that this is not one of the places I felt made Takaoka worth visiting.
Amaharashi Coast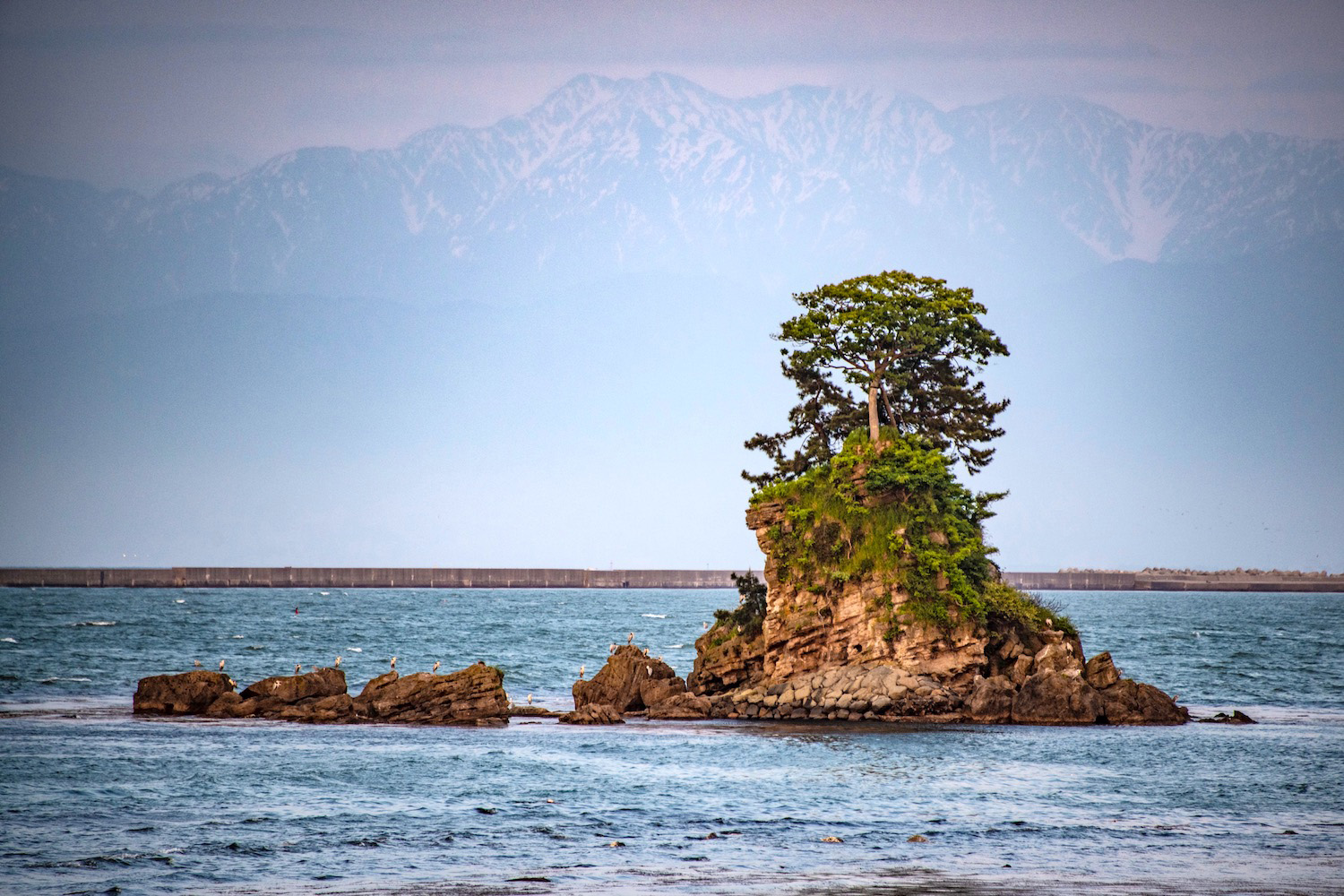 I'm listing the first place I ever saw in Takaoka last in this guide. And not because it's bad, although there is a chance you won't be able to appreciate the fullness of its view due to pollution, which was what happened to me. Rather, it's possible that you'll come here not in conjunction with a city trip in Takaoka, but at the conclusion of a Noto Peninsula road trip.
So, Is Takaoka Worth a Visit?
Takaoka is definitely worth a visit if you're already planning to be in Japan's Hokuriku region. It's close enough to both Toyama and Kanazawa to be a day trip from both, and small enough that you really only need half a day to see everything. A relatively quick visit is even feasibly if you're in Nagano, which is about halfway between Tokyo and Kanazawa on the Shinkansen line.
Takaoka might not be worth visiting, on the other hand, if you're coming all the way from Tokyo—at least, if you're not combining it with something else in the area, be it a visit to Kanazawa-area attractions like Kenroku-en garden and the Higashi-chaya district, or the Toyama Glass Art Museum. Takaoka punches pretty far above its weight, but not far enough to justify traveling more than an hour or so to get there.
Other FAQ About Visiting Takaoka
What is Takaoka city famous for?
Takaoka city is famous among anime fans for being home to Doraemon, and among tourists for sights like Zuiryu-ji temple and the Amaharashi Coast. Overall, however, Takaoka just isn't that famous. So, if you didn't know much about it before reading this post, don't feel ashamed.
What to do in Shin-Takaoka?
With the exception of Zuiryu-ji temple (which sits roughly halfway between Shin-Takaoka Station and Takaoka Station), most of what there is to do in Takaoka City is close to JR Takaoka Station than it is to Shin-Takaoka. If it's a nice day, you can walk—it's very flat—otherwise ride the JR Johana Line between the two stations, or use Google Maps to see when the next bus is coming.
What prefecture is Takaoka in?
Takaoka City is in Toyama prefecture, which is part of Japan's Hokuriku region. Notably, it is not in Ishikawa prefecture (the one that includes Kanazawa), although it is just 15 minutes from Kanazawa via bullet train, so it might as well be.
The Bottom Line
Is Takaoka worth visiting? Yes—especially if you don't have the same baseless expectations for the city as I did. While I might not stay there overnight, Takaoka is an awesome day trip from Kanazawa or Toyama, or a great place to stop on your way between the two. It's got everything, from plenty of temples and shrines, to captivating historical districts, to an anime tie-in—it's the home of Doraemon! Want to visit Takaoka, but aren't sure how best to integrate it into your trip? Commission a custom Japan itinerary, and let me take care of all the logistical details in Takaoka and beyond.