Of all the regions of Japan, Hokuriku is the one for which my fondness has most increased over the years. But when I first came here—in the fall of 2015, less than 18 months after my first trip to Japan—I wasn't sure what all the fuss was about.
Sure, the Gassho farm houses of Shirakawa-go were pretty amid the autumn colors; it was nice to get invited to a free tea ceremony in Kanazawa, during an extremely short stopover there, no less. But it wasn't a place I felt especially excited to see again. Which is why I didn't go back there for more than three years.
As you'll see reading through my Hokuriku travel guide, returning in 2019 (twice) and throughout the early 2020s has changed my mind and my heart. The faster you confess your love for Hokuriku, the sooner you can get down to the business of loving it!
Where is Hokuriku? What is Hokuriku?
Before I get into my recommend Hokuriku itinerary, I need to first delineate some things about Hokuriku. Most importantly, where is it? In broad terms, Hokuriku is the northern segment of the central Chubu region of Japan—in other words, the area north of the Japanese Alps and south of the Sea of Japan. Hokuriku includes the entire prefectures of Fukui, Ishikawa and Toyama, parts of Gifu and Nagano prefectures, and sometimes Niiigata.
Defining what Hokuriku is? Well, that's a little bit harder. For some, it relates to history, usually (but not always) the Kaga Clan, which had a base at Kanazawa Castle during the Edo period. For others it's about the nature: The land between the mountains and the ocean, and the unique cityscapes, cuisine and opportunities for adventure it creates. I can't yet put it into words, other than to say you'll know it when you feel it.
Where to Go in Hokuriku
Kanazawa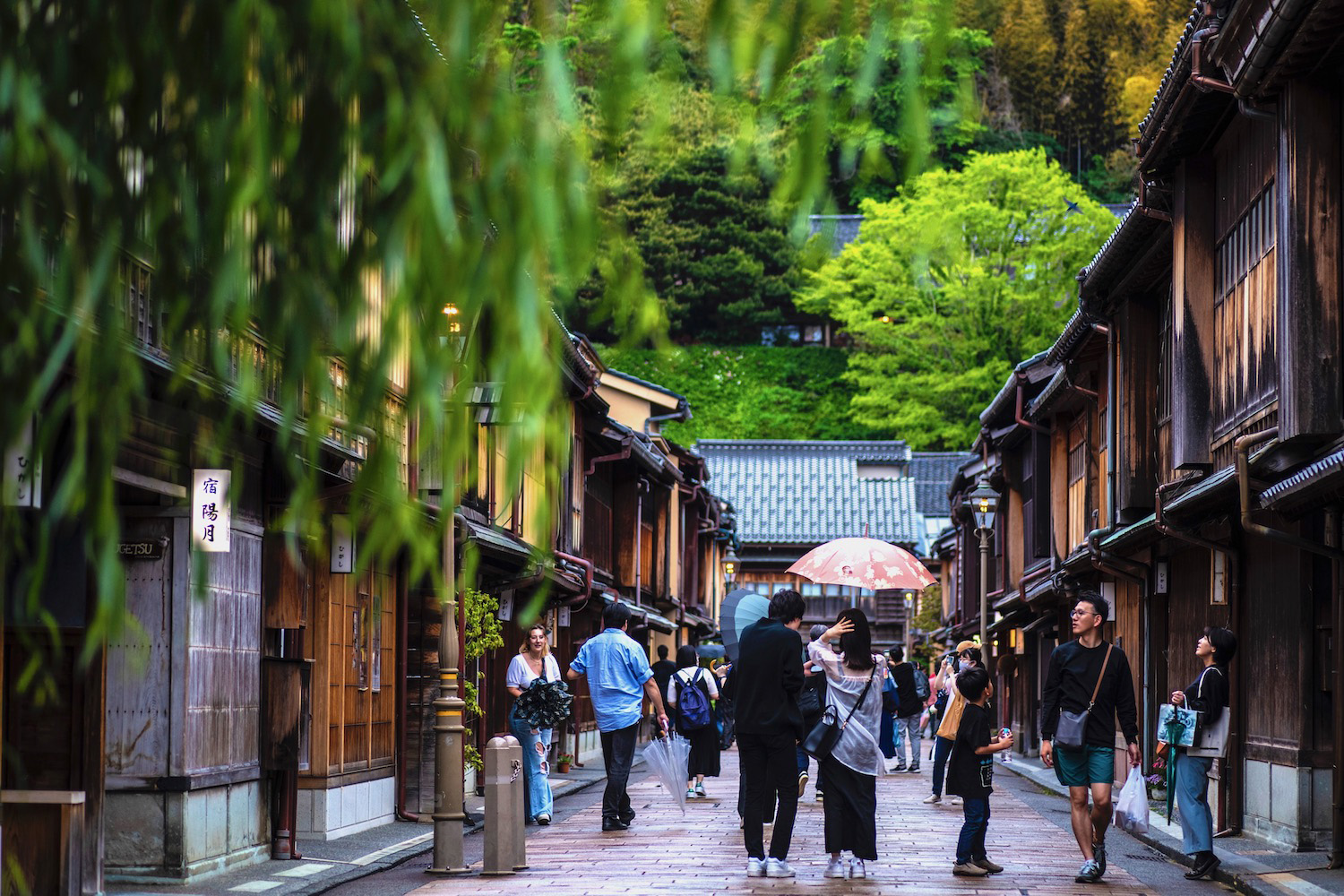 Without a doubt, the city of Kanazawa is the belle of the Hokuriku ball. And is it any wonder? It's home to Kenroku-en, one of Japan's three great gardens, not to mention a trio of Geisha districts, a neighborhood full of former Samurai homes and Omicho Ichiba, one of the best seafood markets anywhere in Japan. The only thing I don't love about Kanazawa? I can't experience all four of city's superlative seasons at once!
Noto Peninsula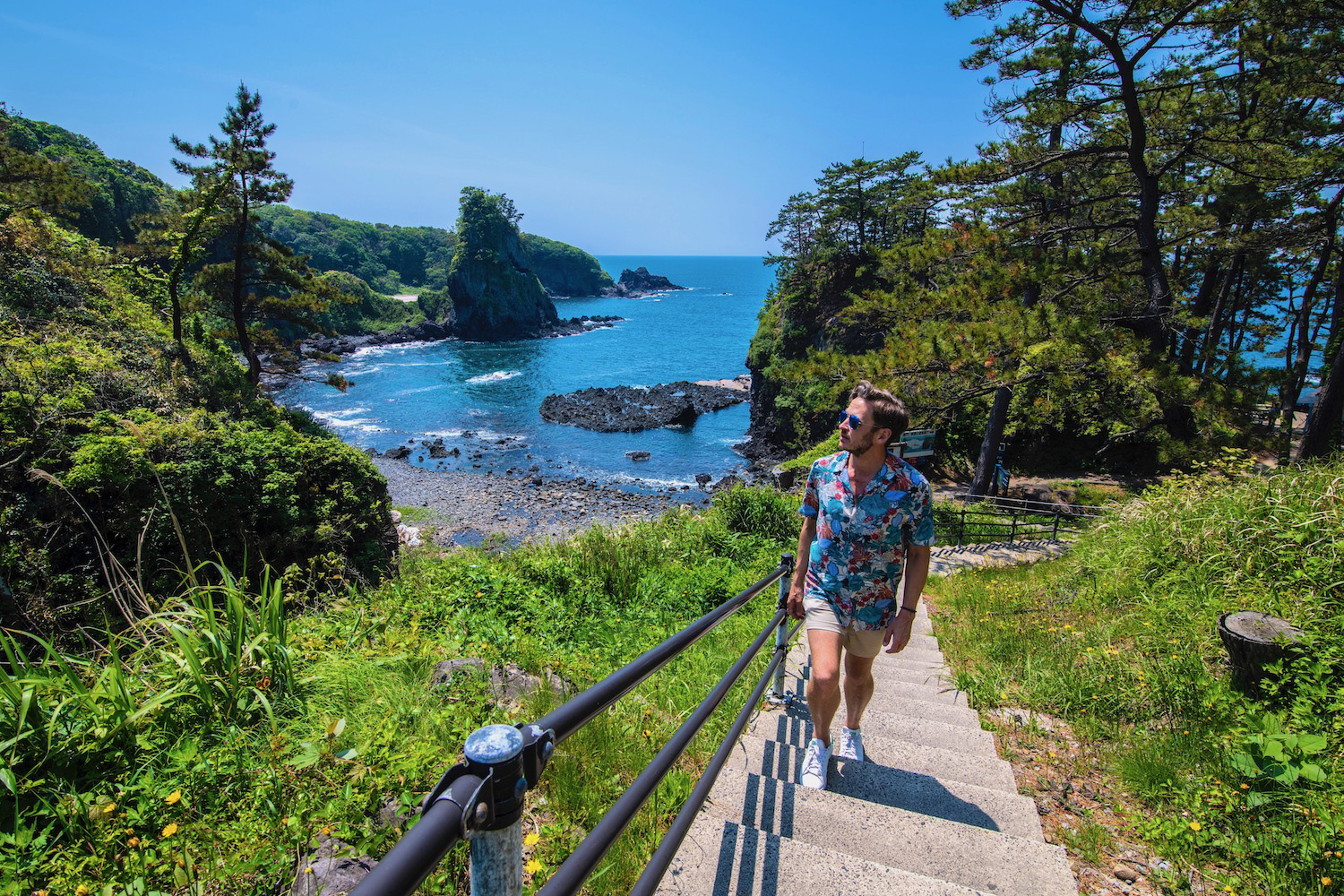 A more underrated Hokuriku travel destination, on the other hand, is the Noto Peninsula. It isn't far from Kanazawa, at least not on the map, but its landscapes (such as postcard-perfect Ganmon) and culture (the drumming of Nabune village) feel as removed from the city as Aomori or Kagoshima. If you do come to Noto, make sure and devote at least two days if you can—it's much bigger than it looks!
Toyama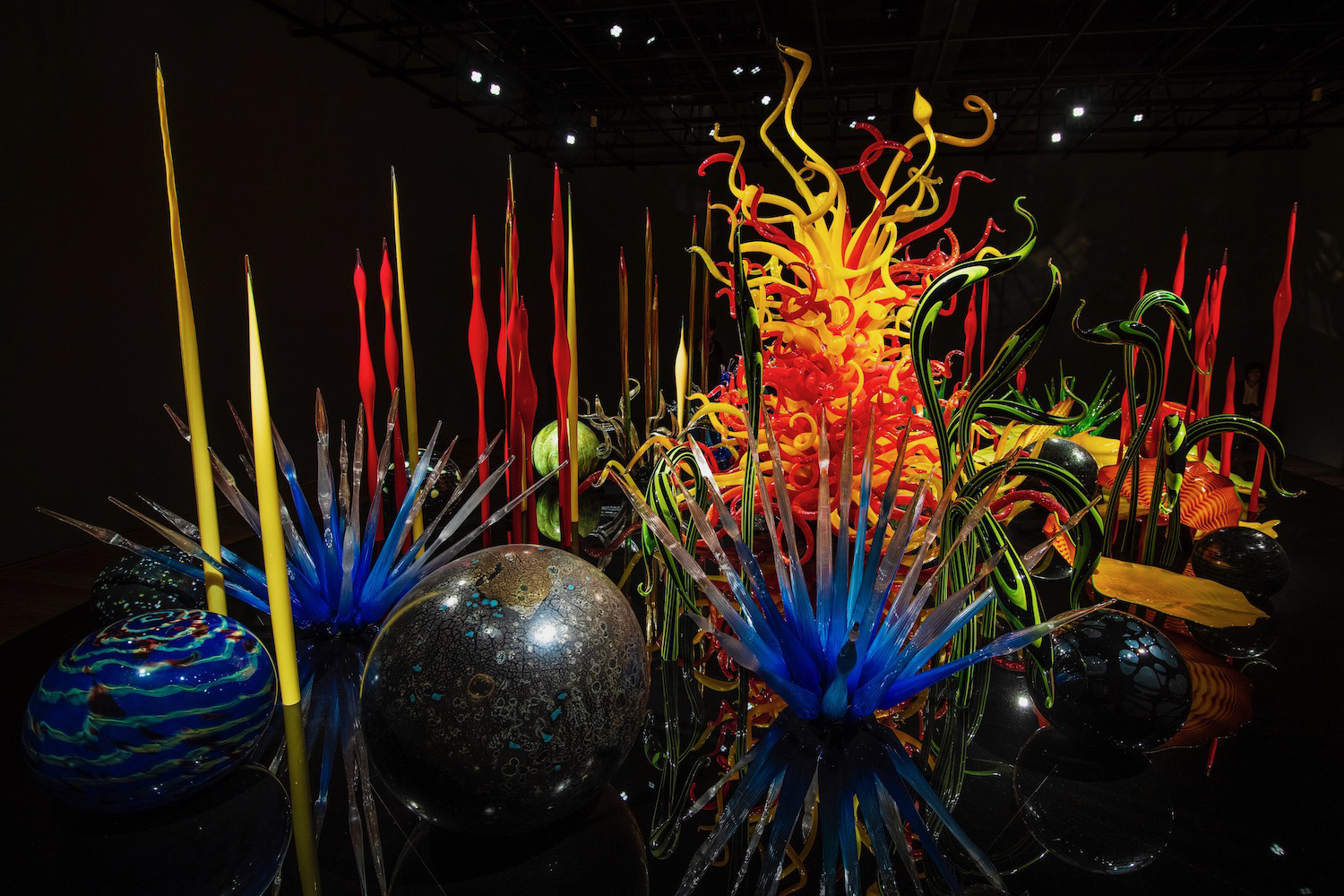 While Toyama is one of the largest cities in the Hokuriku region, it's not nearly as popular as Kanazawa. This is a shame, but it's not entirely unexpected. Whether visiting the Toyama Glass Art Museum within the city center, or making a day trip to nearby Takaoka, even the most enjoyable experiences in Toyama aren't as conspicuously awesome as those available just down the Shinkansen line.
Tateyama Kurobe Alpine Route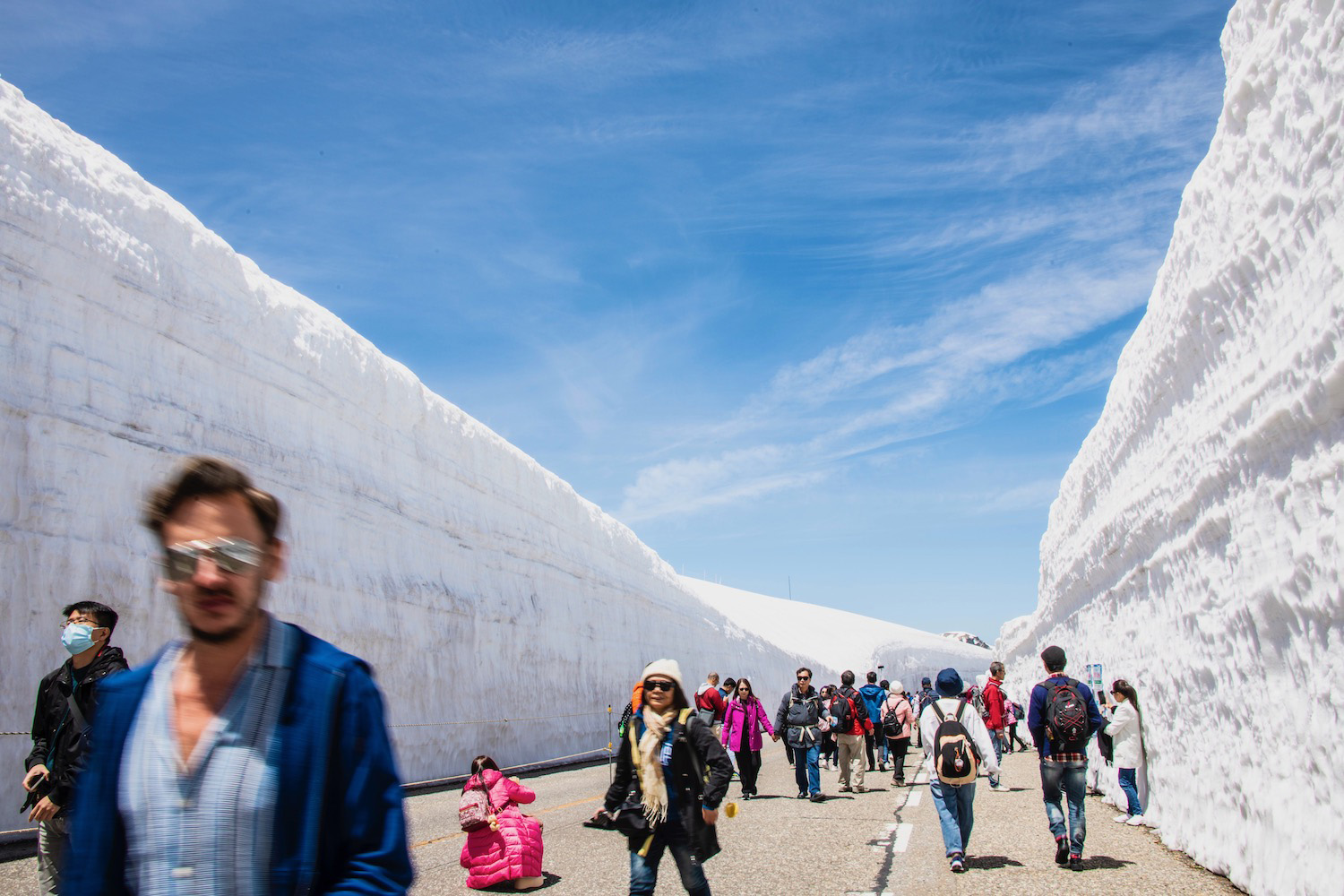 An essential part of any Hokuriku trip is to venture into the Japanese Alps—there are a couple of ways to do this. The first is to take a day trip from Toyama onto the Tateyama Kurobe Alpine Route, a multi-modal journey which is as enjoyable in spring (when you can still, strangely, experience its "snow tunnel") as it is in summer in autumn. In autumn, you can also just opt to take a train journey down Kurobe Gorge.
Takayama and Shirakawa-go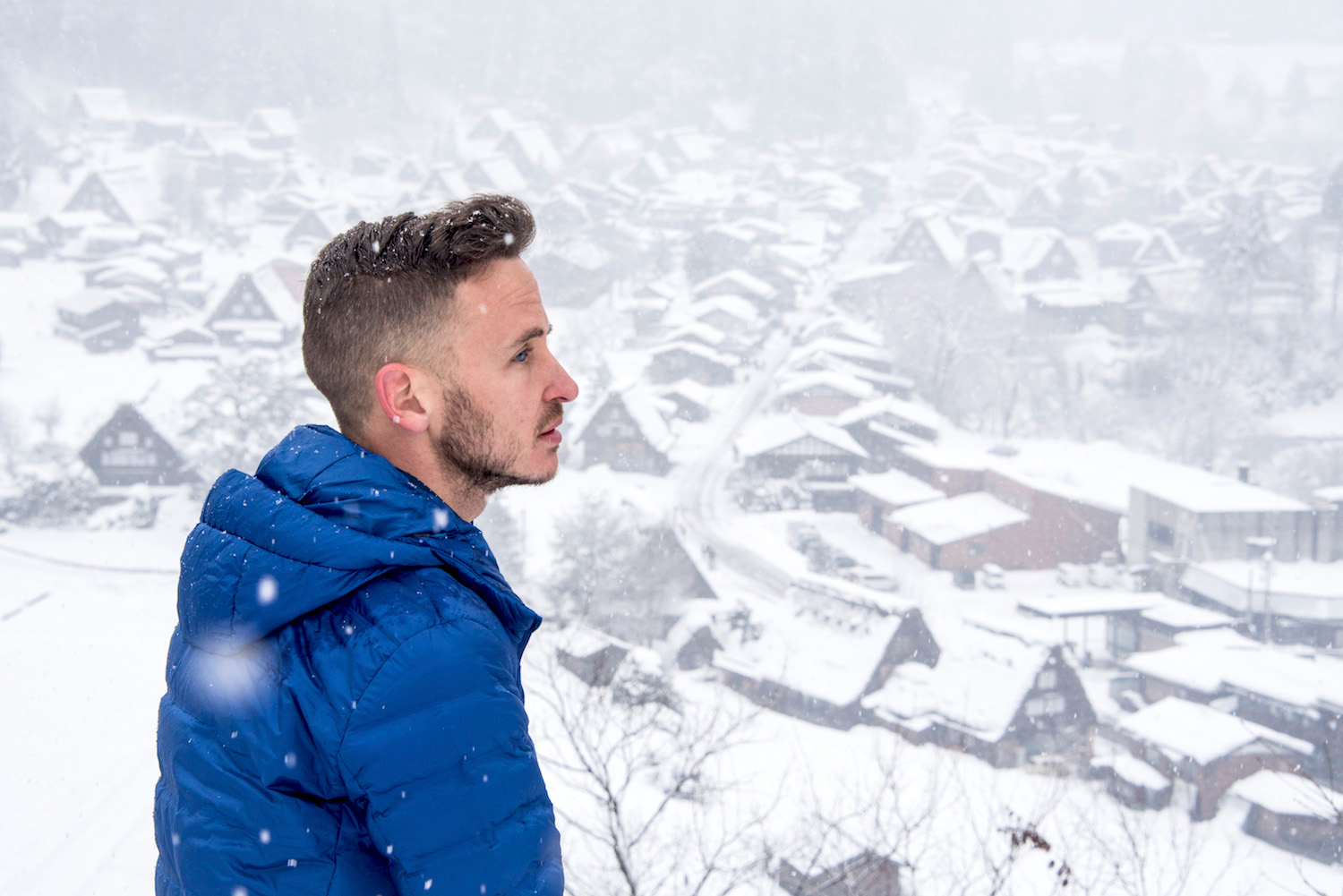 Another way to experience the Alps? Go by bus from Kanazawa, either to Shirakawa-go (a town famous for its Gassho farmhouses) or to Takayama, a slightly larger city whose ambiance nonetheless makes it feel like a small town trapped in time. If you really want to dig deep into this part of Hokuriku you could visit Gokayama instead of Shirakawa-go, though I probably wouldn't visit both if I were you.
Fukui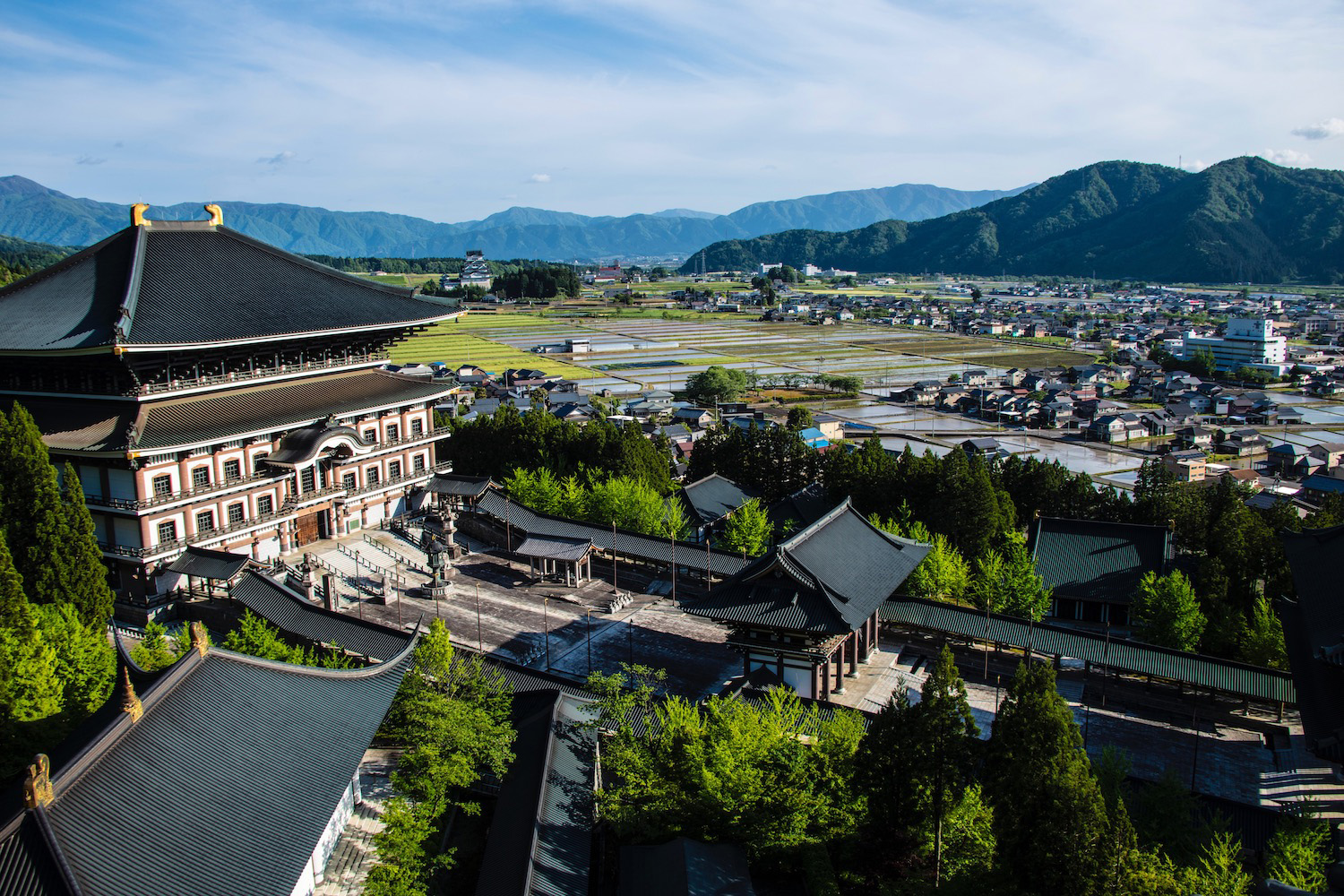 Last but certainly not least is Fukui—the prefecture more than the city. I'll admit that it took even me a long time to tick this off my Japan bucket list. For years, I'd merely visited Maruoka Castle. It wasn't until rather recently that I gave Fukui its due, exploring destinations ranging from the Tojinbo cliffs, to heavily forested Eihei-ji temple, to the towering Buddhas and verdant rice fields of bucolic Katsuyama city.
Is Hokuriku Worth Visiting?
Believe me when I say: The Hokuriku region is absolutely worth visiting, no matter what draws you here. For some travelers, that's eating fresh crab at Kanazawa's Omicho Market, for others it's walking through the "snow tunnel" of Toyama's Tateyama Kurobe Alpine Route. Some come simply to watch the farmhouses of Shirakawa-go light up at night, while others want to see it all.
The key to a trip that fulfills you is closely aligning your Hokuriku itinerary with the types of experiences you enjoy. The quality of things to do, see and eat in Hokuriku rivals anything you find in Tokai, Tohoku, Hokkaido, Kansai or anywhere else in Japan—that's not the issue. But you need to right-size your trip and match what you do with what you want to do. Then, you'll leave as determined to come back as I always am!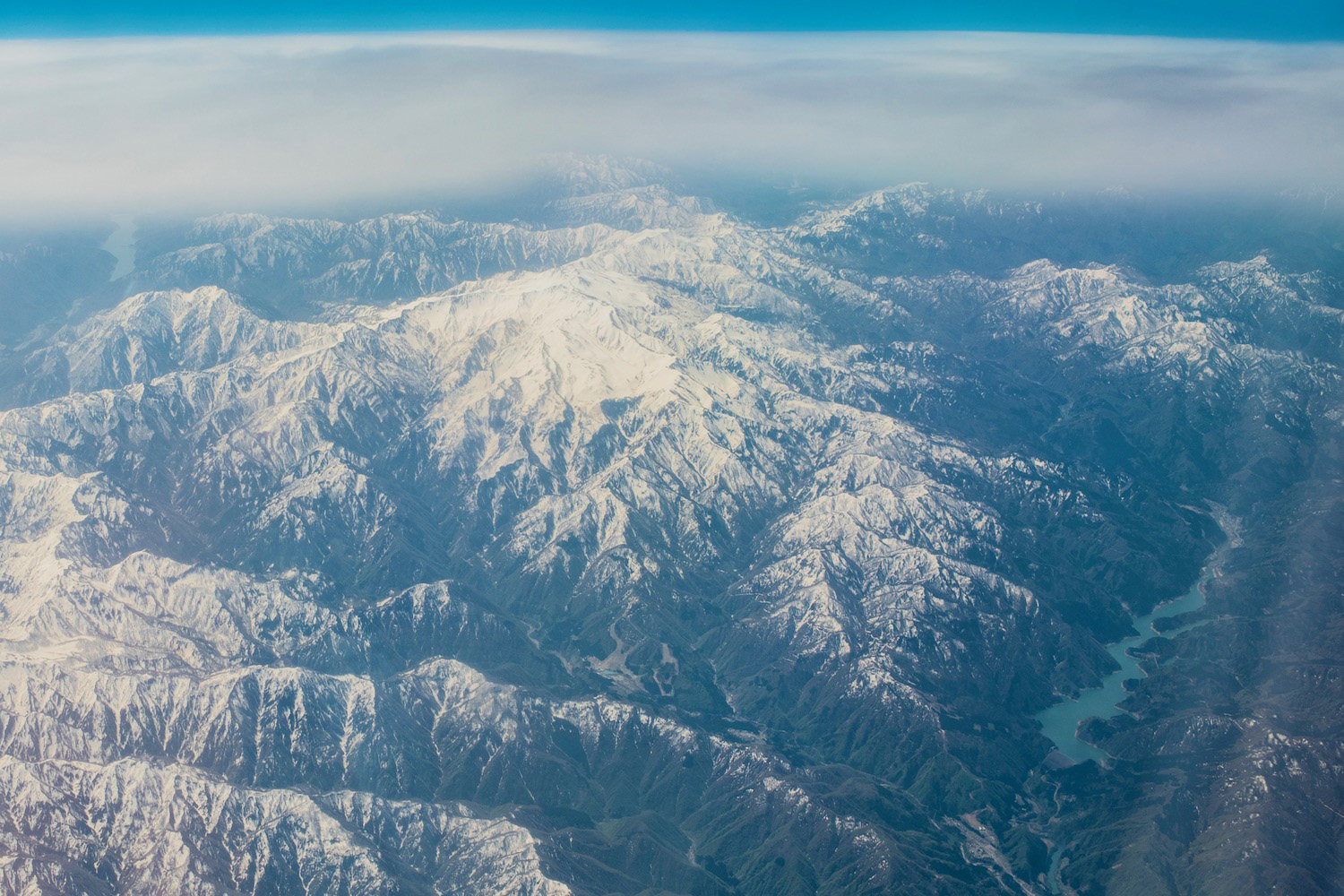 Other FAQ About Travel to Hokuriku
Is Hokuriku included in JR Pass?
JR trains in the Hokuriku region (including the Shinkansen) are fully covered by the nationwide Japan Rail Pass. There's also the so-called Hokuriku Arch Pass, which also includes some non-JR trains and buses. Whether the JR Pass is a good value for you will depend upon not only your travel in Hokuriku, but where else in Japan you plan to travel, and for how long.
What is the difference between Hokuriku and Tokaido Shinkansen?
The Tokaido Shinkansen connects Tokyo and Shin-Osaka, and is the primary transportation artery of the populous Taiheyo Belt along the southern coast of Japan's Honshu island. The Hokuriku Shinkansen, by contrast, runs up through the Japanese Alps to the Sea of Japan Coast, and while it will eventually connect all the way to Shin-Osaka, currently terminates in Kanazawa (though it will extend to Tsuruga in Fukui prefecture by the end of 2024).
Does JR Pass cover Kanazawa to Takayama?
The most direct way of traveling from Takayama to Kanazawa requires taking a bus, which is operated by the private Nouhi company. As a result, you cannot use the JR Pass for this journey. While you could theoretically use JR trains to travel between Kanazawa and Takayama via Nagoya, this would be a circuitous and cumbersome routing.
The Bottom Line
This is the Hokuriku travel guide I wish I'd had almost a decade ago, when I sleepwalked into my first trip through the region. In reality, Hokuriku is as accessible as Tokai or Kansai—it just isn't written about as much in English, certainly not beyond Kanazawa and maybe Takayama or Shirakawa-go. Indeed, enjoying and loving Hokuriku for what is is requires knowledge, first and foremost, which is what I've attempted to provide here. Information fosters inspiration, which is what empowers you to put boots on the ground. Want more personalized help putting your Hokuriku trip together? Commission a custom Japan itinerary today!