Many articles on the internet claim to tell you the best temples to visit in Kyoto, and instead just mindlessly list off the ones that are popular and easily accessible. This won't be one of those posts—well, not exactly.
I mean, I will focus on convenience. After all, if a particular temple doesn't meld harmoniously with your other Kyoto sightseeing, is it really worth the hassle of visiting? "Temple fatigue" is a very real phenomenon, one that usually coincides with the onset of more generalized fatigue.
On the other hand, I will include some more far-flung options for you—this isn't simply a Kyoto walking tour, or a list of places you can see in one day. Seeing as many of them as possible will enhance your trip, however, to a degree much greater than doing so stresses you out.
Where People Go Wrong with Temples in Kyoto
Frankly, most people try to squeeze too many sacred sites into their trips to Kyoto, famous temple or otherwise. This is true whether you have a shorter amount of time in Kyoto (if, for example, you follow my itinerary for 2 days in Kyoto) or if you spend a week or even longer in Kyoto. Unless you have a specific and substantive interest in Japanese Buddhism, the line between interest and overkill is all too easy to cross.
However, it's not just seeing too many temples that's the problem. It's that loading your itinerary up with serious and solemn places prevents you from exploring fun things to do in Kyoto (a sake factory tour and pairing session, for example), which can help balance out your trip and make sure that no particular aesthetic or mood dominates it.
The Best Temples to See in Kyoto, in Order
Ginkaku-ji (The Silver Pavilion)
I always like to begin a Kyoto tour at Ginkaku-ji, the so-called "Silver Pavilion" which just also happens to sit as the beginning of the Philosopher's Path. Although this place is most enjoyable in the spring and autumn, there needn't be colorful foliage above its canal to make it enjoyable. Several small, practically anonymous temples line the promenade, which should take you about 30 minutes to walk.
Nanzen-ji and Eikando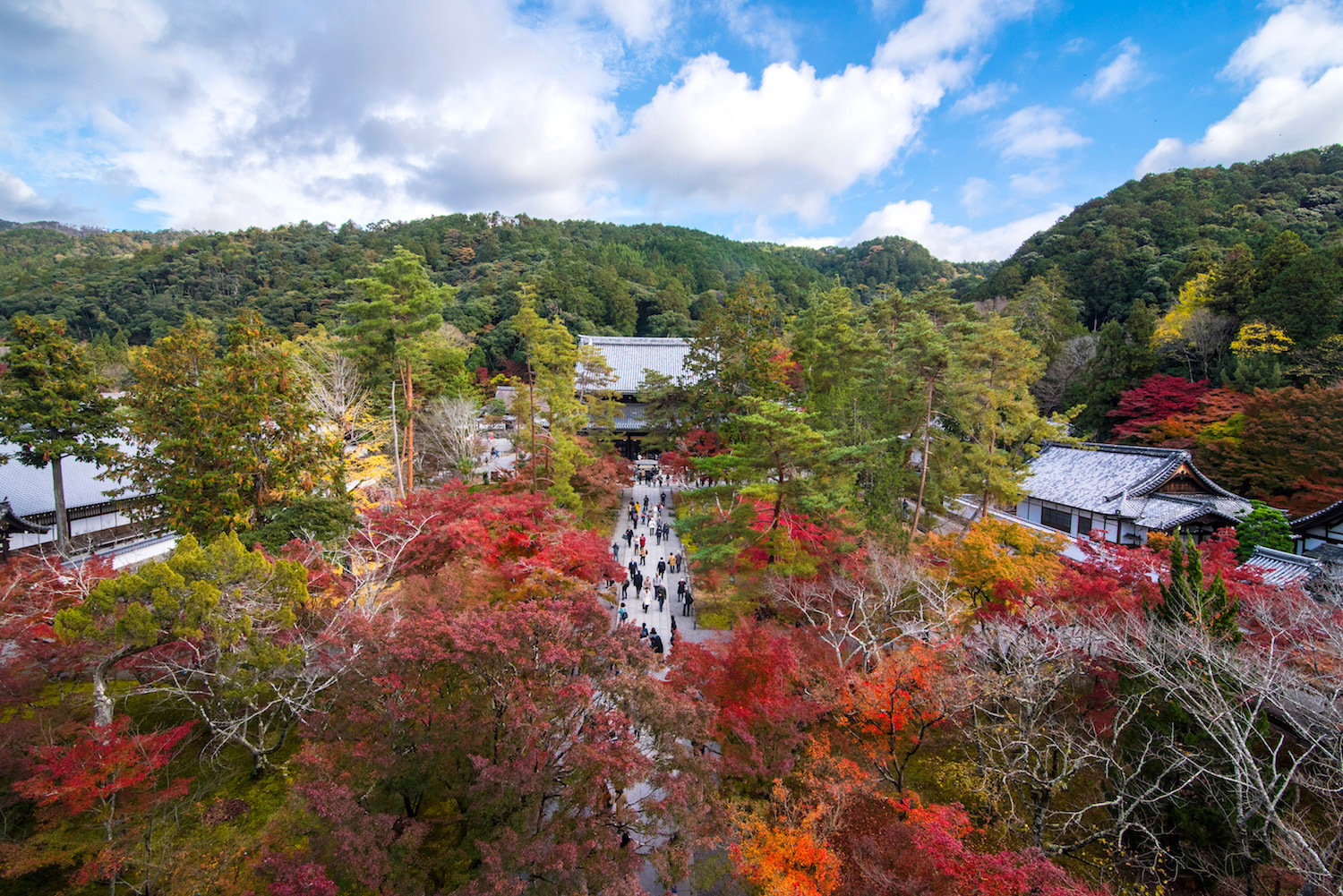 The Philosopher's Path ends, more or less, at Nanzen-ji, which is gorgeous especially during autumn in Kyoto, but not exclusively; its neighbor temple Eikando is also very much worth a visit. From here, you can continue southward into Higashiyama, passing Chinon-in (and, in the spring time, the weeping shidarezakura tree of Maruyama Park) on your way. Another place not to miss is underrated Honen-in, which is just off the beaten path (literally—you have to turn off it!), but worth the 30 minutes or so it takes to explore the grounds.
Kiyomizu-dera and Hokan-ji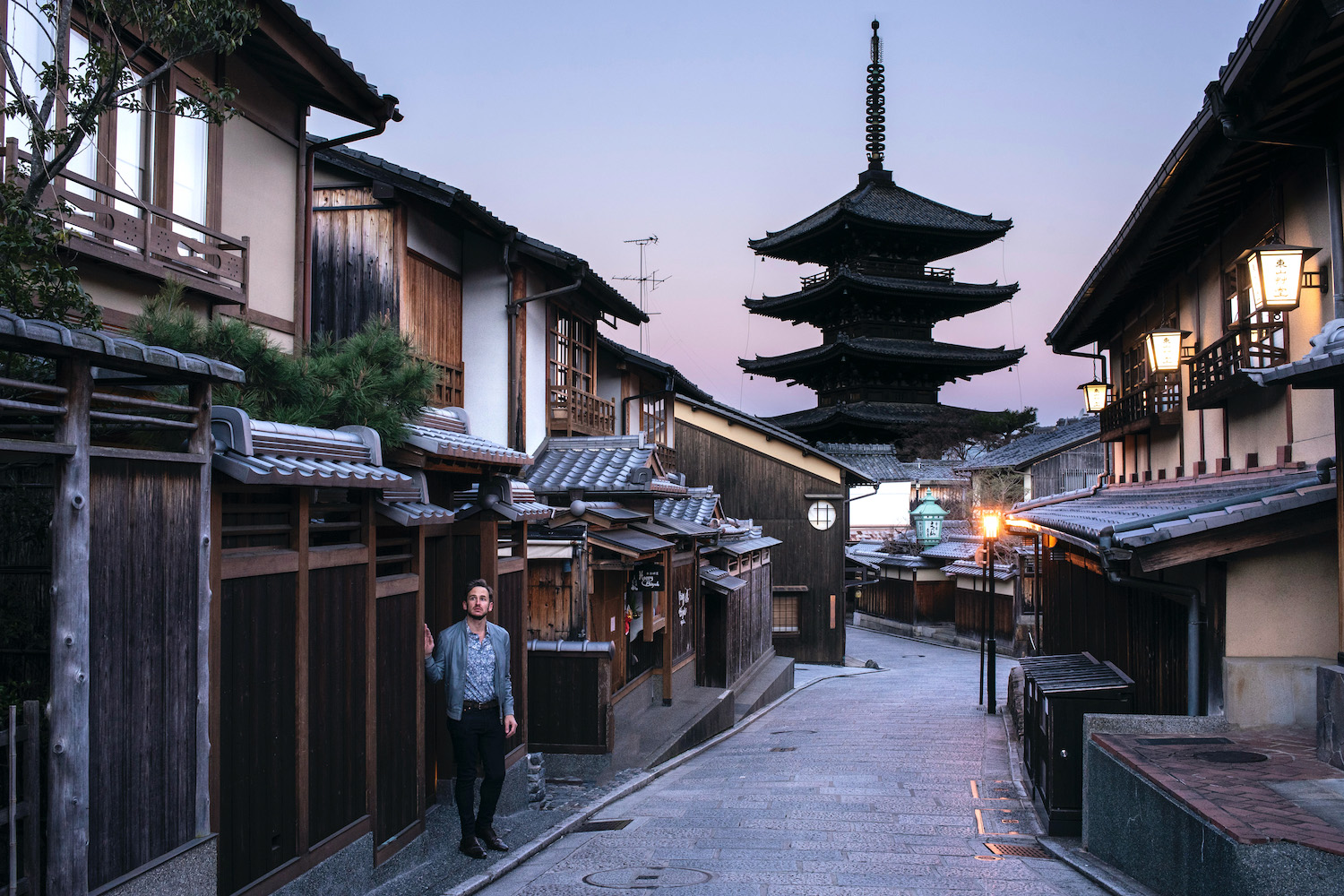 Though not always cited as one of the best temples in Kyoto, Kiyomizu-dera is definitely the best known. It's also one of the best places to watch sunset in Kyoto, even if smaller temples in its vicinity (namely the Otani Hombyo tomb) are more tranquil. After night falls on Kiyomizu-dera, I usually like to stroll past Hokan-ji, also known as Yasaka Pagoda.
Kinkaku-ji (the Golden Pavilion)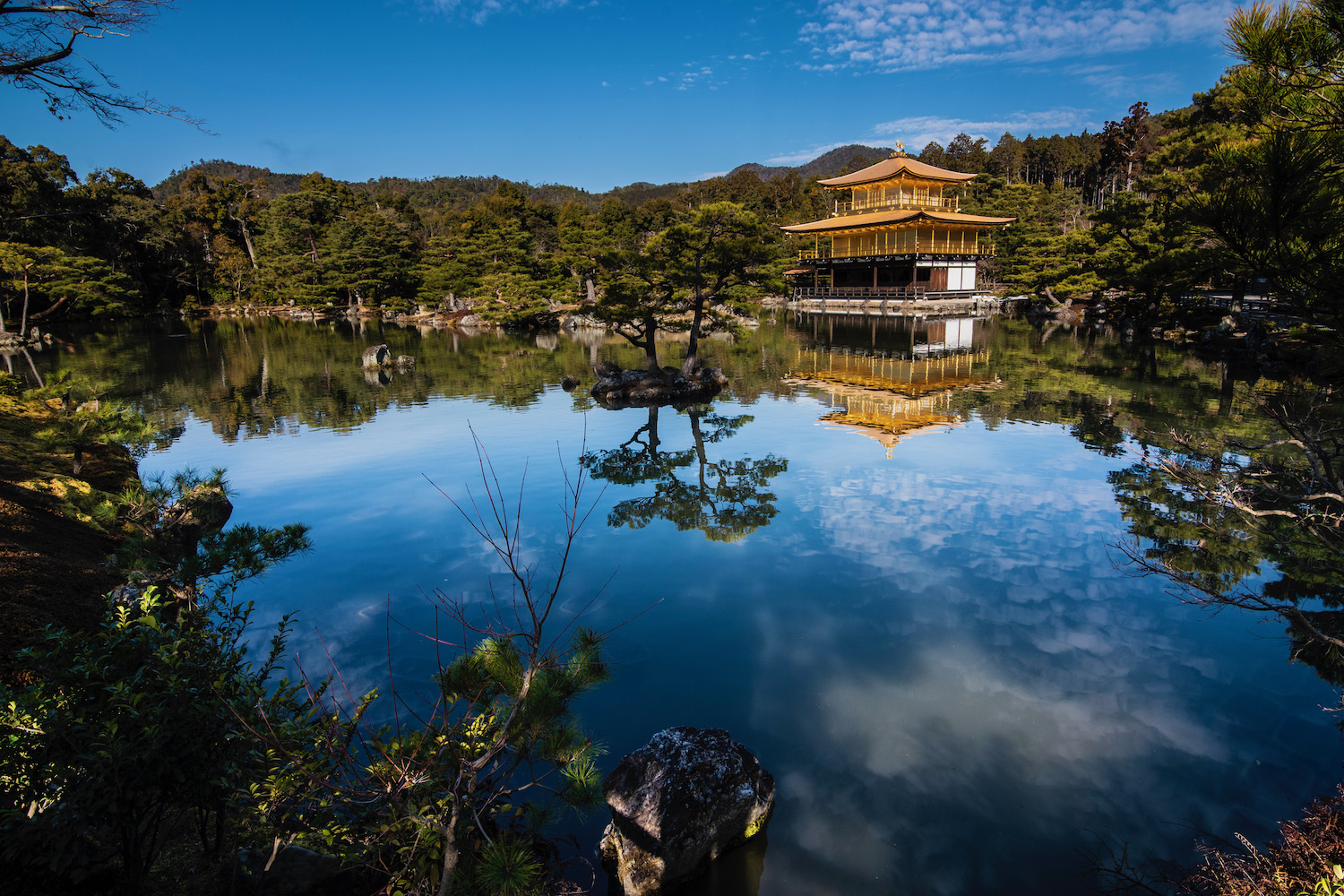 For most travelers, the temples I've mentioned so far will occupy your first day in Kyoto. On day two, tear up your Kyoto tourist map, because I'm going to fling you around a bit. The best place to start your morning is Kinkaku-ji, aka the "Golden Pavilion," though there are some caveats—namely, if the sky is not blue, this place isn't really worth seeing. On the other hand, if it's a beautiful day in Kyoto then trust me: You're in for a treat!
Tenryu-ji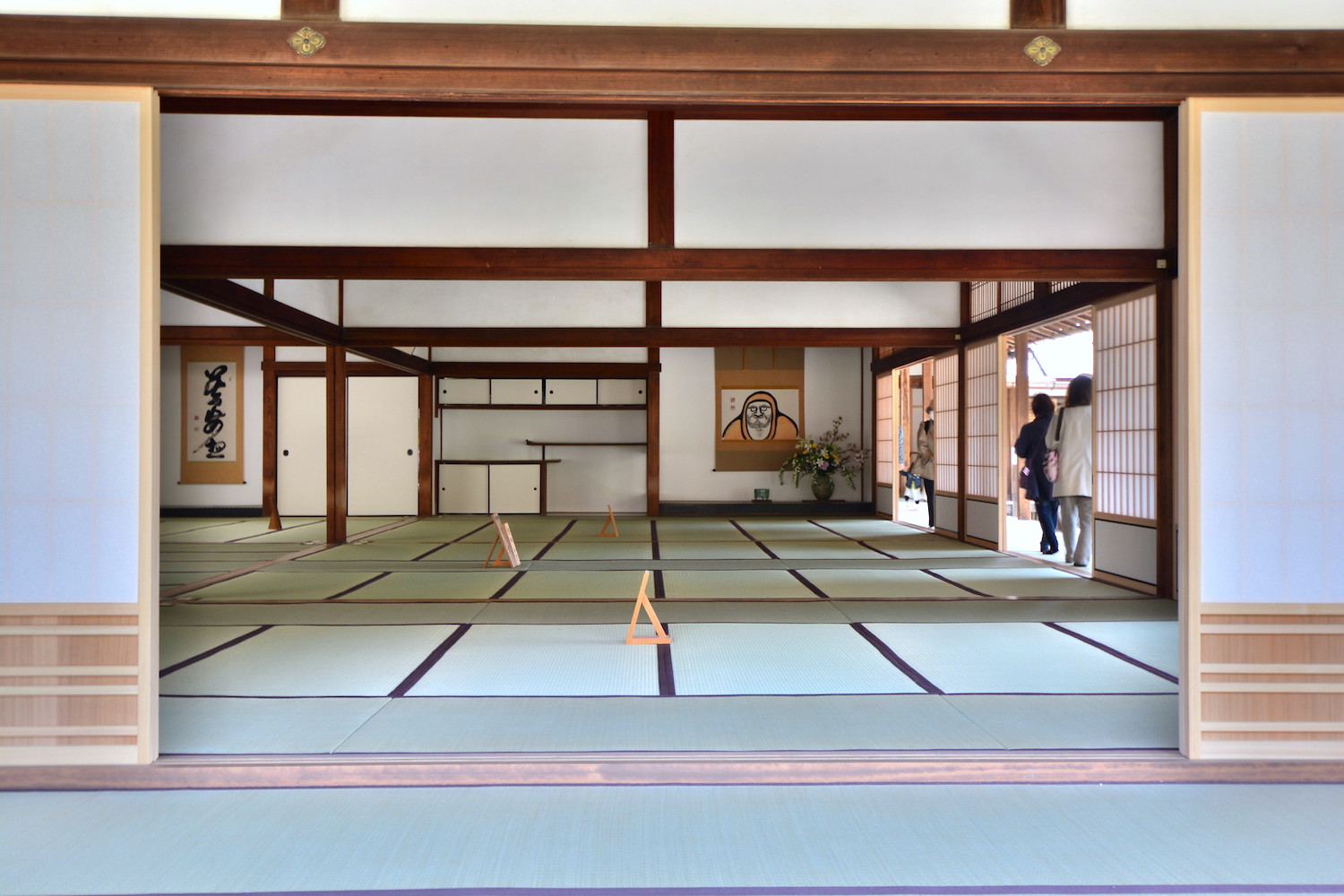 After finishing up at Kinkaku-ji, ride the 204 or 206 bus to Nijo Station, where you can optionally stop for a while to visit nearby Nijo Castle. Then, hop aboard the JR Sagano Line to Saga-Arashiyama station. Here, enter the famous Sagano Bamboo Grove via Tenryu-ji temple, which also happens to house of the best gardens in Kyoto, though be warned: It's very crowded during peak season.
Kuya Falls Shrine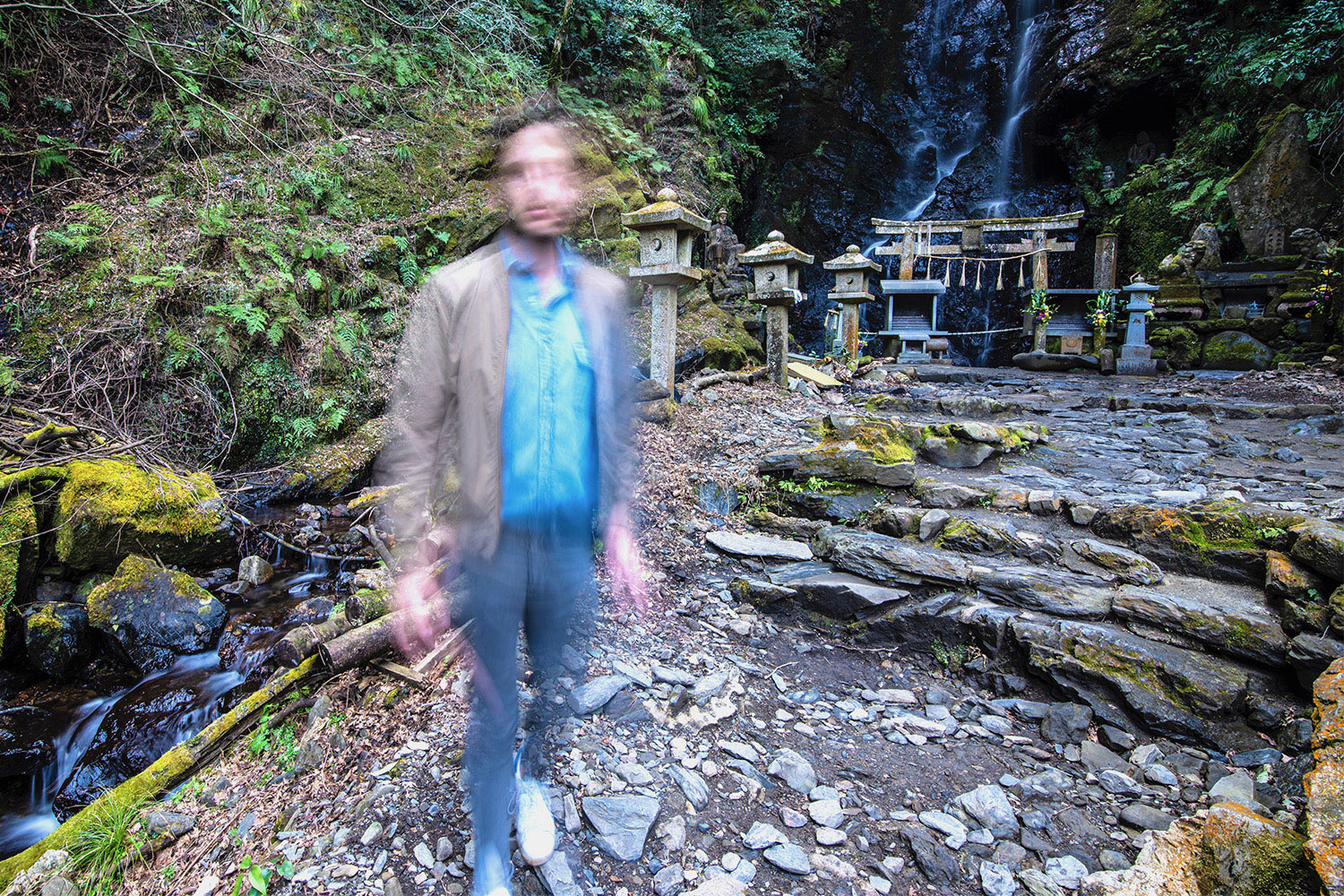 Now, I realize that the sacred site built at the base of Kuya Falls just northwest of Arashiyama is a shrine (i.e. a holy place for the Shinto religion) rather than a Buddhist temple. Still, I'm including this amazing, serene locale on my list of temples in Kyoto. The satisfaction you feel upon arriving here, in spite of how relatively easy the hike is, is positively sublime—even if you don't follow the lead of local worshippers, tear off your clothes and bathe in the water.
Other Kyoto Temples (and Shrines!)
I've gone over many of the best temples to see in Kyoto (maybe too many, what I said in the introduction notwithstanding), but I'm not done yet! Some of the best Kyoto temples aren't actually in the center of Kyoto—I'm thinking most specifically of Kurama-dera, which is about 30 minutes north of Kyoto Station by public transport, and also requires a brisk hike to reach. I also haven't mentioned Tofuku-ji (which is at its most beautiful when Japan's autumn colors are at full brilliance) and To-ji, which is close to the center of town but frequently gets overlooked nonetheless.
Nor have I mentioned any shrines, which are different from temples in that: A) They usually relate to Shintoism rather than Buddhism and B) They never close or charge an entrance fee. The most famous Kyoto shrine is probably Fushimi Inari Shrine, whose vermillion gates are known the world (and the internet!) over, but the Yasaka Shrine at the end of Shijo-dori in Gion is also pretty ubiquitous.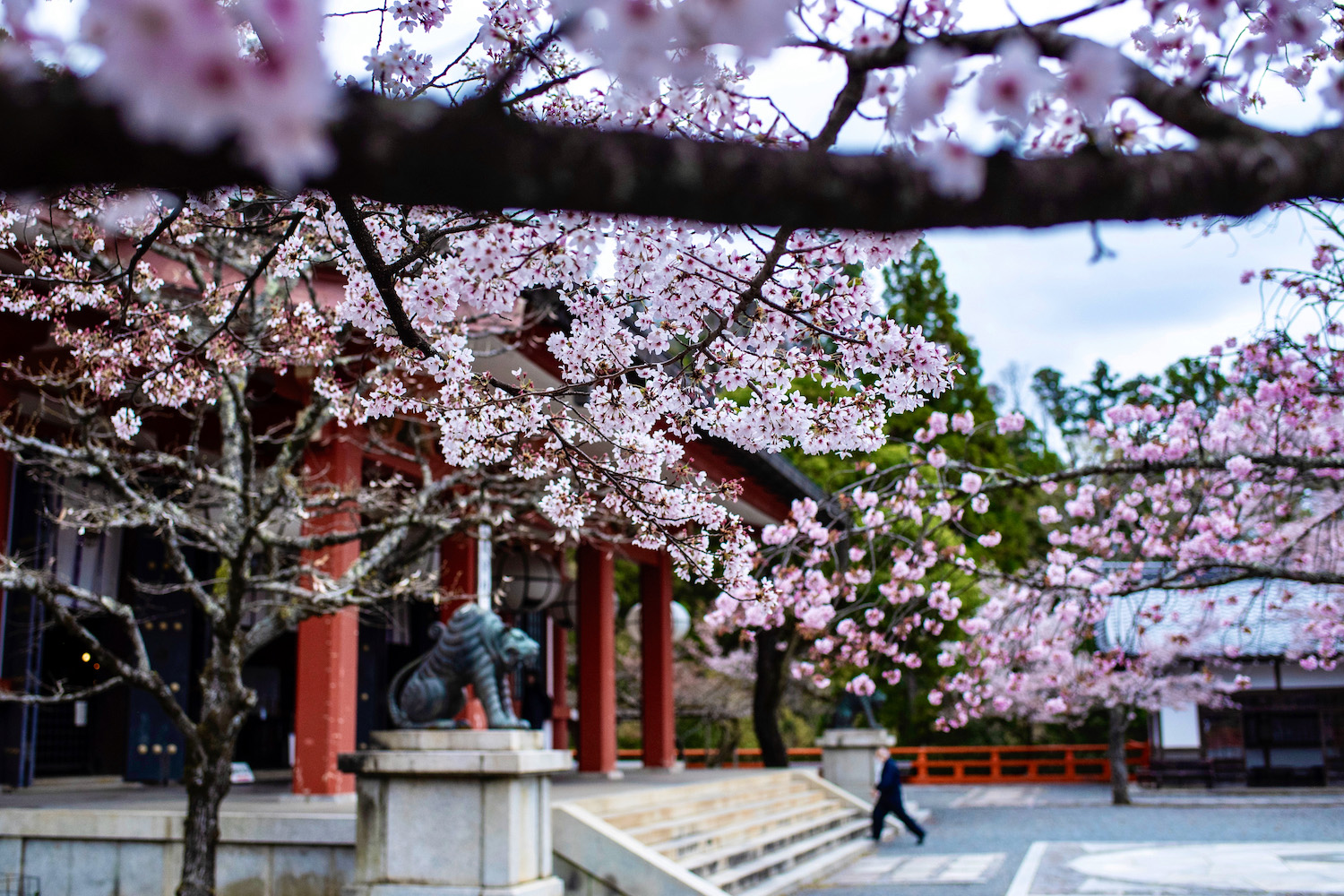 Other Things to Do in Kyoto
Which is not to say that all or even a majority of Kyoto must-see attractions are spiritual or even ancient. In addition to the sake tour I mentioned above, I love exploring different facets of Kyoto, whether that's indulging in decidedly non-Japanese food (such as Smile Burger near Kiyomizu-dera), monkeying around at Arashiyama's Iwatayama Park or climbing to the top of Kyoto Station to enjoy both the unique architecture of the building as well as a nice perspective on the polarizing Kyoto Tower.
As far as what to do in Kyoto at night, beyond hiking the aforementioned Fushimi Inari Shrine after night falls? Well, you can wonder around Gion to search for Geishas, or simply to enjoy how beautiful the district looks when it's illuminated. Speaking of illumination, several Kyoto temples light up during the colorful spectacles of autumn and cherry blossom season, namely Kodai-ji.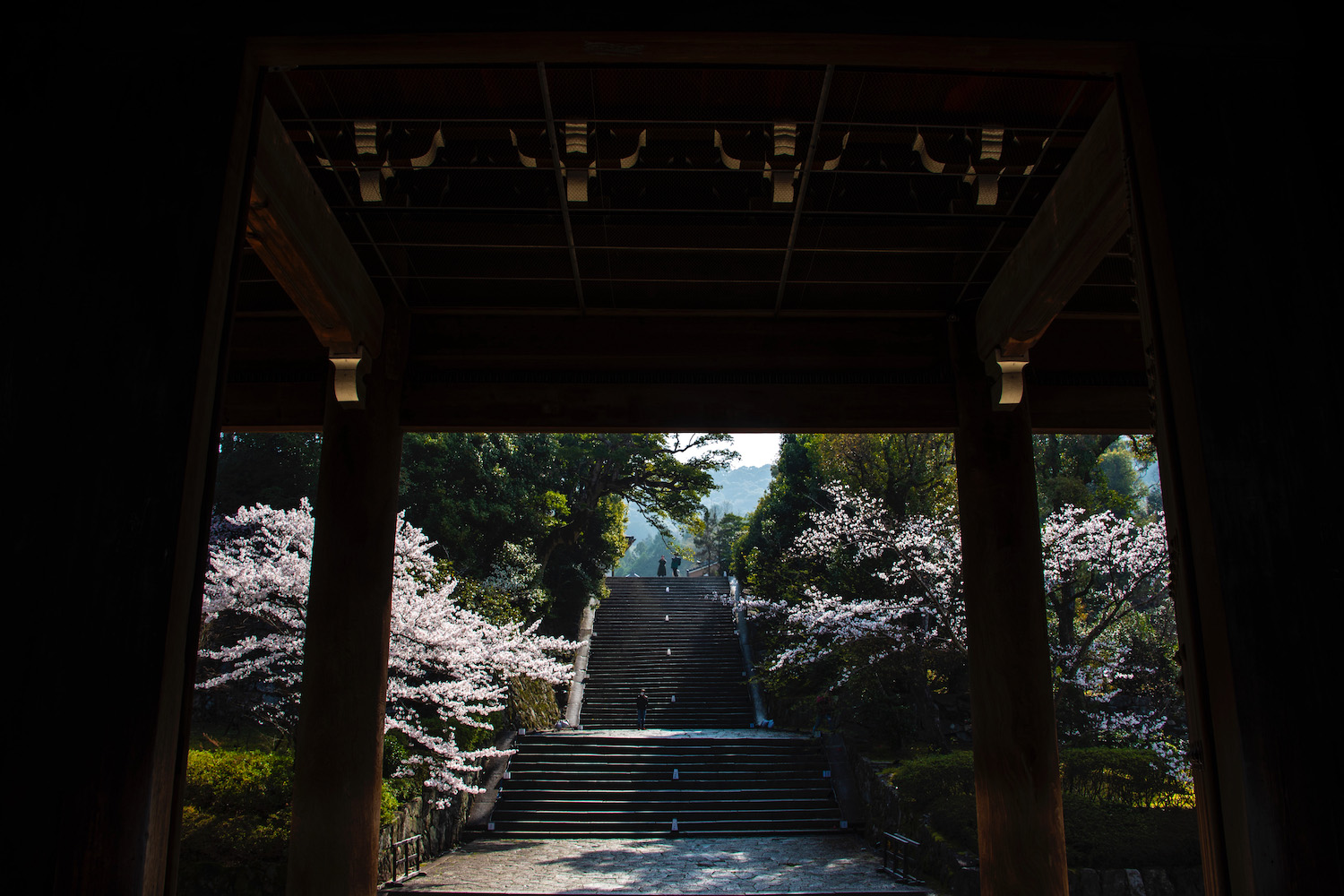 Other FAQ About Temples in Kyoto
How many temples are in Kyoto?
By some counts, there are as many as 1,600 temples in Kyoto. Rather than being overwhelmed by the sheer number, I recommend you marinate in the incredible concentration of temples. There are so many that you can quite literally make dozens of discoveries on an evening walk through the neighborhood around your hotel!
What is the oldest temple in Kyoto?
Technically speaking, the oldest surviving temple in Kyoto is Gion's Kennin-ji, which was built in 1202. However, it's important to note that this structure is not original, which is plain to see from the moment you look upon it. (Spoiler alert: Most Kyoto temples have been significantly re-built, even those that still have some elements of their original construction intact!).
Why are there so many temples in Kyoto?
Kyoto was Japan's capital for more than 1,000 years, and all the most important people in the empire needed somewhere to worship—this is the simplest explanation for why so many temples were built in Kyoto. As far as why so many exist today, there's a somewhat darker reason. Kyoto (unlike Hiroshima, Nagasaki or even Nagoya) largely avoided bombing during World War II, which allowed the preservation of its ancient cityscape.
The Bottom Line
Curating a list of the best temples to visit in Kyoto is as much about which sacred sites you visit as it is the attractions with which you balance them out. Follow up a stroll through Tenryu-ji and Sagano Bamboo Grove with a trek up to Iwatayama Monkey Park, or get lit at a sake tasting before hiking under the gates of Fushimi Inari Shrine. Looking for a one-of-a-kind Kyoto trip that hits all the right spots? Commission a custom Japan itinerary today!