Back in the early spring, when I first hatched the idea of spending autumn in Kyoto, my thinking extended no farther than that. I'd hole up in my favorite ryokan in Japan's erstwhile capital and explore the city, ablaze in fall colors as I imagined it would be, much as I had during my previous three trips there: Guided not by an itinerary, but by intuition.
Things changed soon thereafter, largely because I decided to start this website after years of contemplating it.  Suddenly, it seemed irresponsible to take a trip to Japan (let alone during one of its most desirable seasons) and not pack my days full of diverse destinations, exciting experiences and myriad opportunities to take photos and uncover stories waiting to be told.
Many of you have already read through the various Kyoto autumn blog posts I've published, so I apologize in advance if any of what I'm about to go over is redundant. Whether or not you've kept up with my trip, and even if you're not as ambitious a traveler as I am, I have a feeling my adventure is going to inspire you.
Autumn in Kyoto (and Beyond)
To be sure, after enjoying the Osaka autumn for exactly 24 hours, I did spend one day fully devoted to exploring my favorite attractions in Kyoto flanked by autumn leaves. Starting at the Golden Pavilion of Kinkaku-ji, then heading across town to the Silver one and walking down the Philosopher's Path into Higashiyama Ward, I followed my favorite path through the city, and it did not disappoint.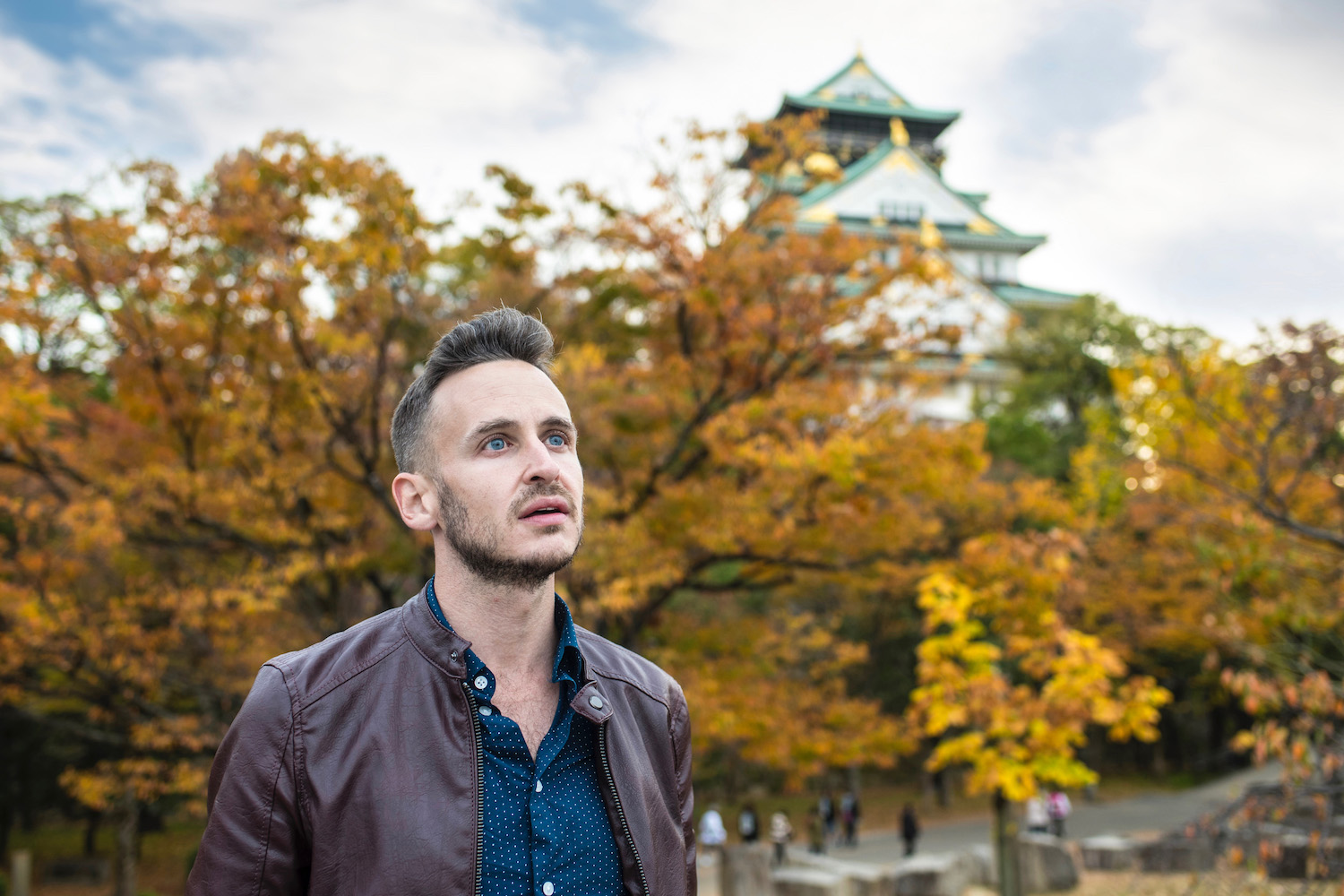 On day three of my trip (my second in the Kyoto area), I ventured farther northwestward past Kinkaku-ji and into the Arashiyama ward, which I'd last previously explored, in earnest, during my very first trip to Japan five sakura seasons prior.

The reds, oranges and yellows of the Kyoto fall proved to contrast with the green Sagano Bamboo Grove just as beautiful as the pale-pink cherry blossoms and fuchsia azaleas had years earlier, though I honestly felt autumn in Kyoto suited certain destinations, such as Okocho Sanso Villa and Iwatayama Monkey Park, even better than spring. I ended that day with a sake tour in Fushimi Ward (which I'll be writing about in greater detail in a couple of weeks) and a moonlit trek under the torii of Fushimi Inari Shrine.
To Koyasan and Back
My fourth day of autumn in Kyoto was not autumnal, nor did it take place particularly near Kyoto. I rode a train (two, actually) to the summit of Mt. Koya, which I'd previously visited on foot this past May, and traipsed amid the tombstones of Okonu-in Cemetery, whose few deciduous trees had long since lost their leaves. This was by far the clearest and sunniest day of my trip thus far (portions of the three before had all been cloudy, sometimes to the extent that it ruined my pictures), and the irony wasn't lost on me.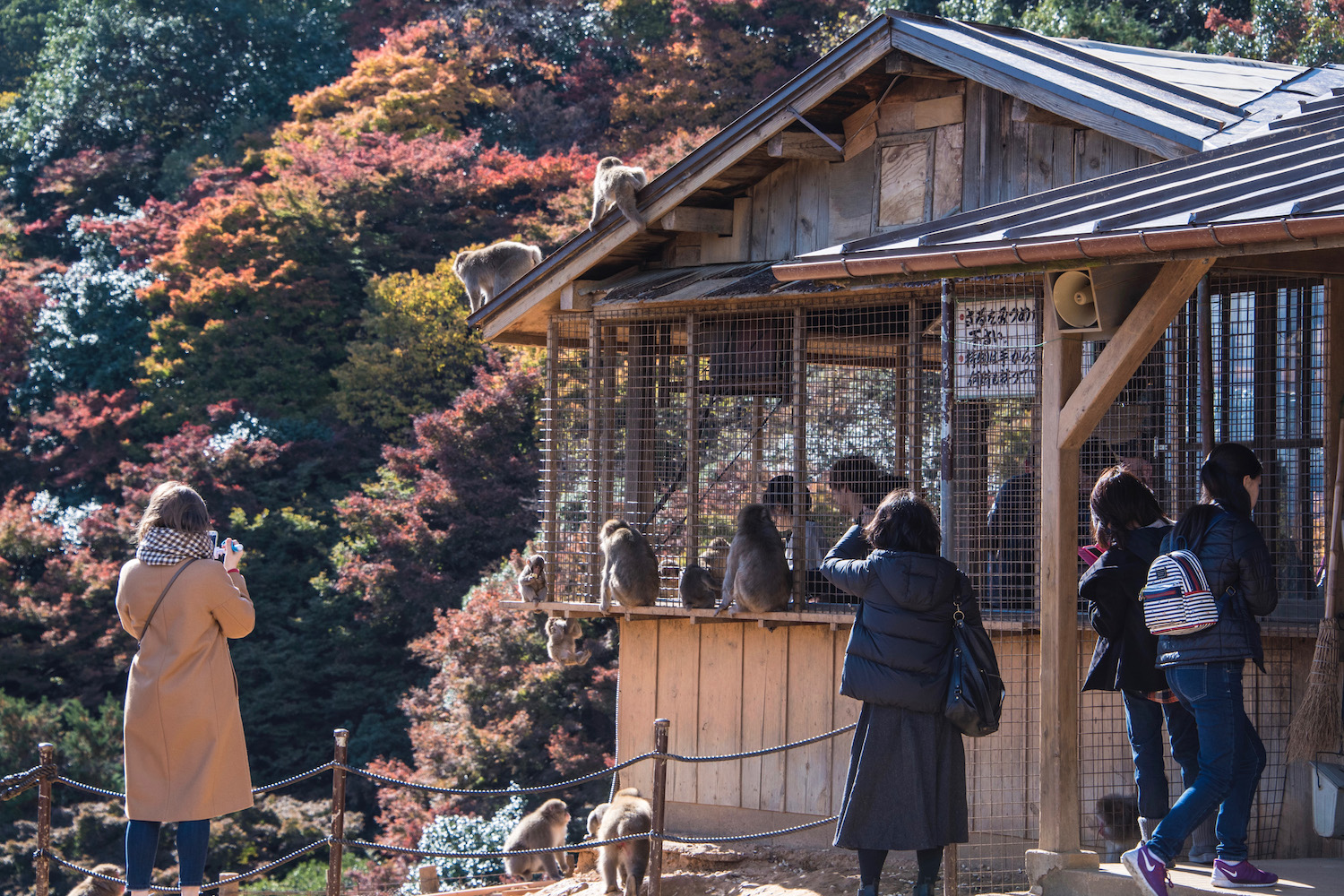 I continued exploring Kyoto in November on day five with a somewhat hybrid strategy. After spending morning on the shores of Lake Biwa, split between castle in Nagahama (which was re-built about 30 years ago) and Hikone, whose keep is one of only 12 original such structures left in all of Japan, I passed the afternoon at green spaces in the center of Kyoto: Shosei-in Garden, near Kyoto Tower (and the aforementioned Ryokan Kyoraku); and the gardens of both Kyoto Imperial Palace and Heian Shrine.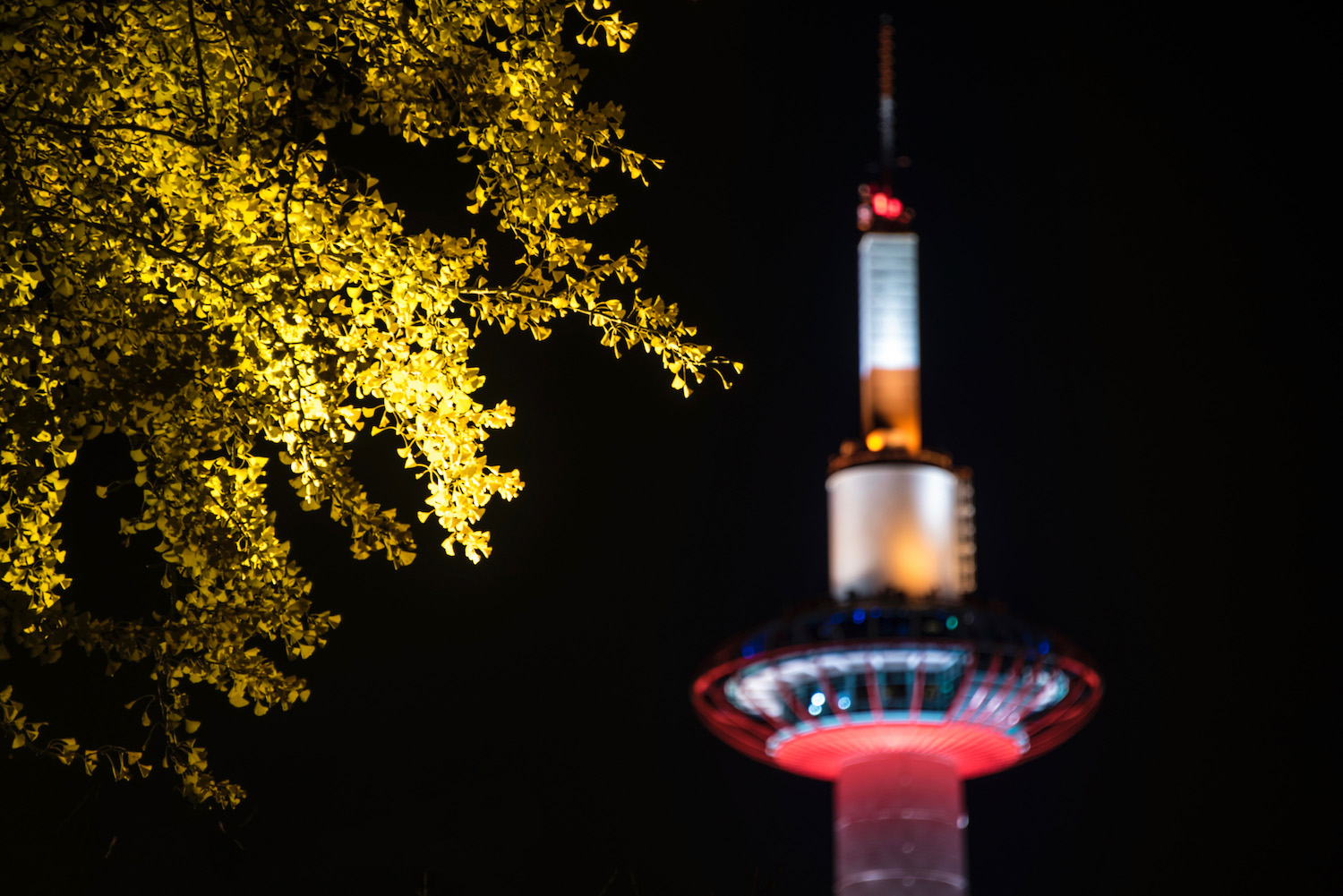 To my chagrin, the sky on the fifth day was more reminiscent of days 1-3 than day 4, though it cooperated enough for me to get at least a few dozen "keeper" photos, including of the best sunset I've ever seen in Japan. Undeterred, I enjoyed my last day immensely, spending morning in the matcha town of Uji, mid-day frolicking with the deer of Nara under a scarlet canopy and afternoon munching tempura-fried maple leaves en route to Minoh Falls, where I felt compelled to use a trashy talk show guest's catchphrase in candid conversation.
The Counterargument
Allow me to be unequivocal: Autumn in Kyoto was a magical experience, even though I somewhat knew what to expect, having visited Japan during fall before, and with several trips to Kyoto in other seasons under my belt as well.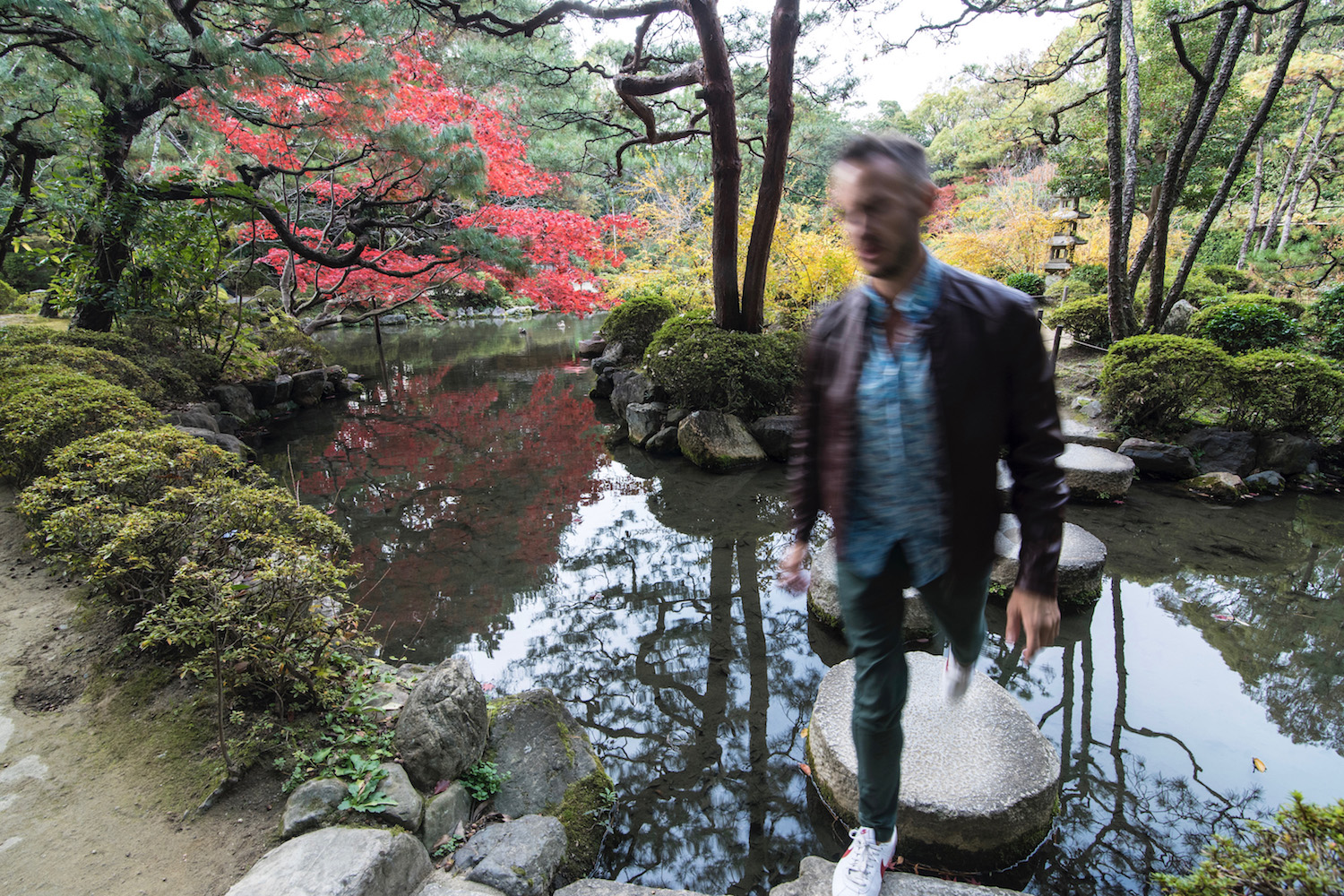 On the other hand, some things about the experience were jarring, even disappointing. For example, the crowds were oppressive—and I say that as someone who has experienced sakura season in Japan many times before. Additionally, while there wasn't really any rain and temperatures were mild enough only to require a light (read: stylish) jacket, skies were mostly not as clear and blue as I'd hoped, which made getting truly awesome pictures a much more difficult pursuit than it should've been.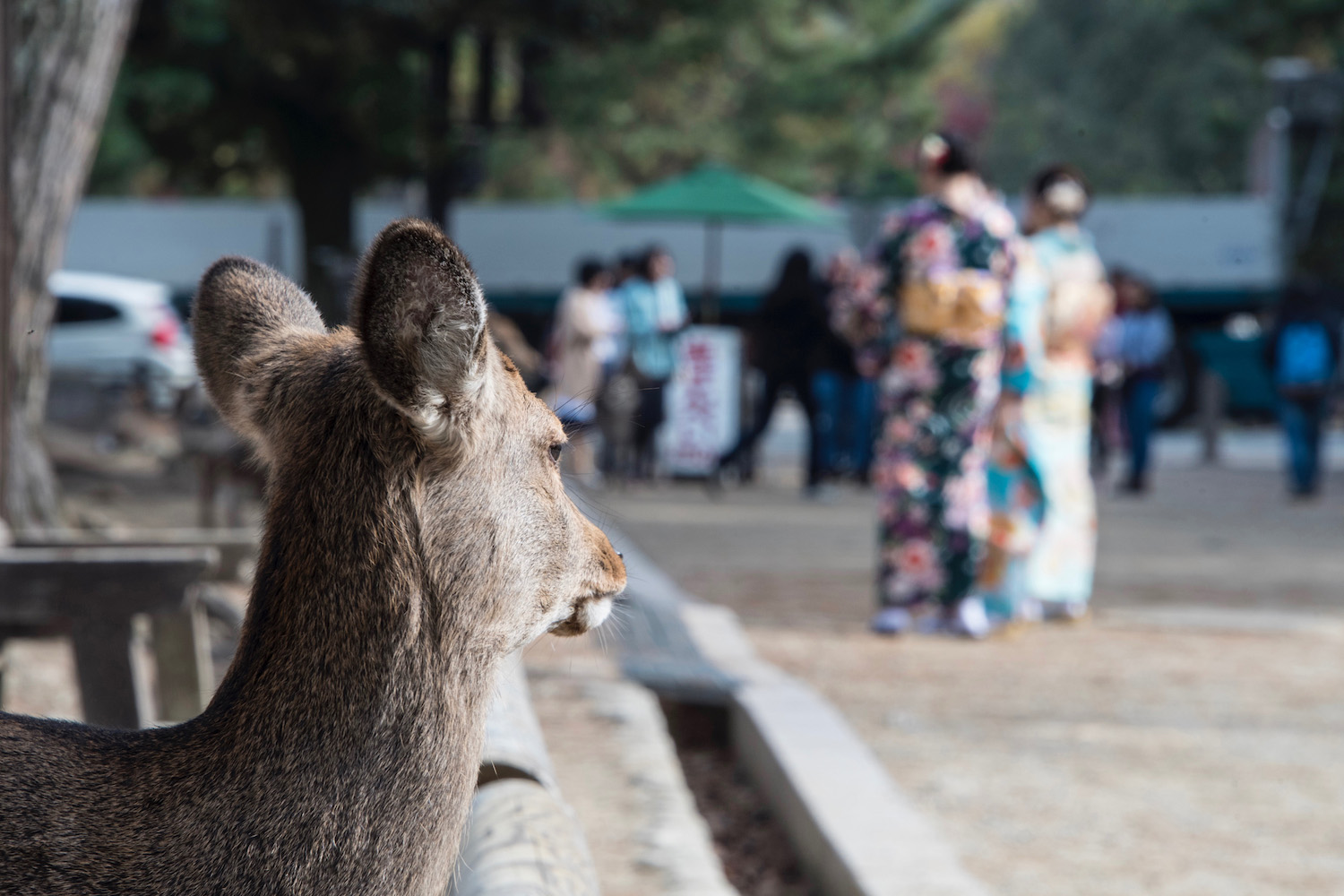 Perhaps the most ironic part of my trip is how much of it I passed outside the very city where I originally thought I'd spend its entirety, and the fact that these tracts of time were by far the most enjoyable. Don't get me wrong: The best temples in Kyoto are even better during autumn than they are the rest of the year, in some ways even when cherry blossoms are at full bloom. But good luck moving through them at a decent pace, or without the company of thousands of other tourists.
The Bottom Line
Spending autumn in Kyoto was just as beautiful as I imagined it would be—but it was a lot of other things as well. I often felt frustrated by the massive crowds, in spite of the fact that much of my trip took place during the week, and found myself disappointed with the weather, even though it was mediocre rather than being downright awful.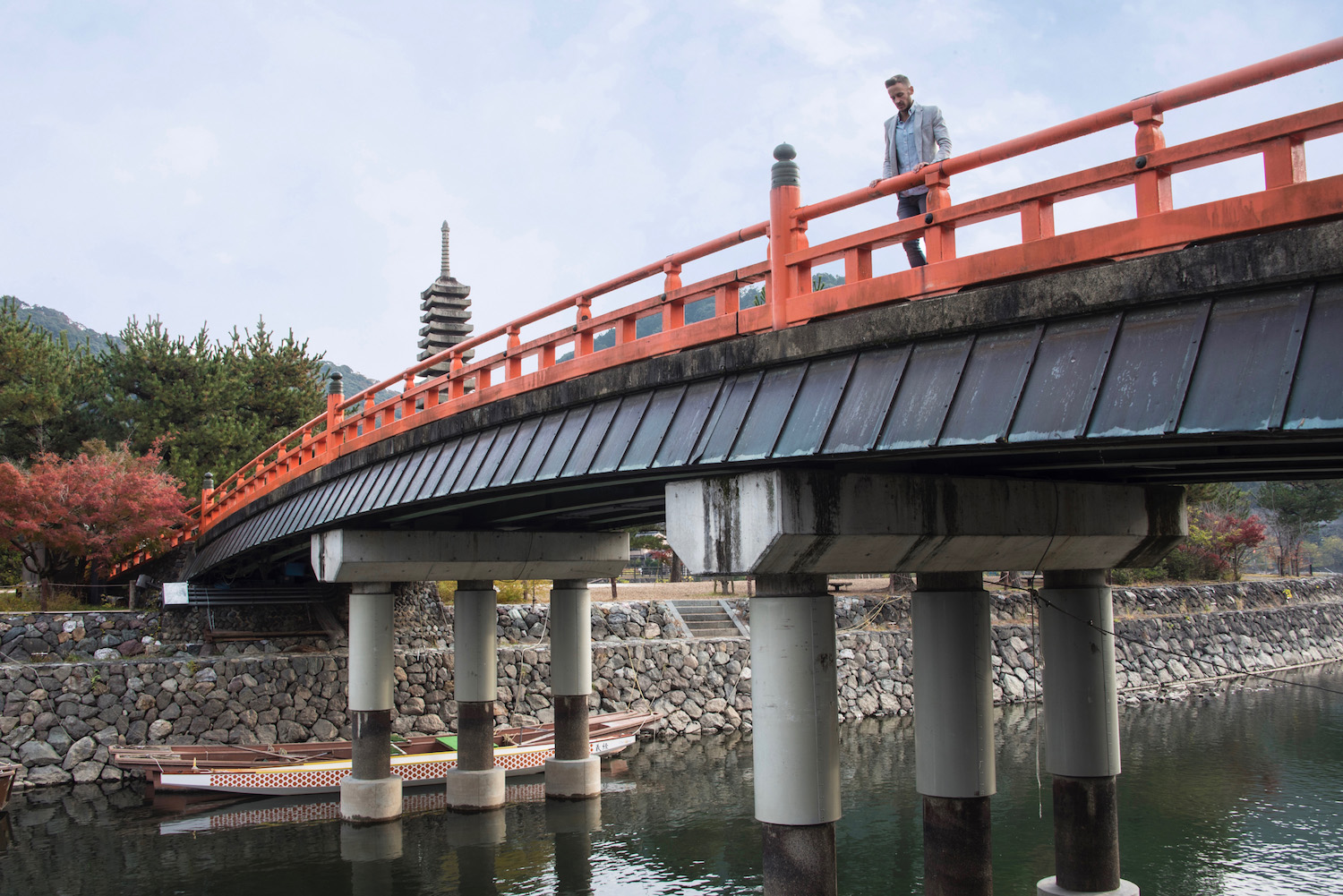 Perhaps most surprisingly, I found that somewhat obscure experiences (like visiting Hikone Castle in Shiga prefecture and hiking to Minoh Falls north of Osaka) were as much or more satisfying than core Kyoto attractions, which is saying something if you've ever watched sunset from Kiyomizu-dera, the skyline of Japan's former capital flanked by flaming maple trees—the very picture of fall in Kyoto.
Other FAQ About Autumn in Kyoto
Where can I see autumn leaves in Kyoto?
Many people love seeing Kyoto's autumn leaves in Higashiyama, from the Philosopher's Path and down through Nanzen-ji temple, and in Maruyama Park and along Sanenzaka up to Kiyomizu-dera. Nijo Castle and the Kyoto Imperial Palace are also top autumn leaves destinations. Another great place to see autumn leaves in Kyoto is Arashiyama, whose mountainsides almost look painted in late November.
What is there to do in Kyoto in autumn?
Obviously, autumn leaf viewing is the most popular Kyoto activity in the autumn. Beyond this, autumn weather is perfect for exploring even the Kyoto attractions that aren't koyo spots, including Fushimi Inari Shrine and Sagano Bamboo Grove in Arashiyama.
When is autumn in Kyoto?
Within Kyoto's city center, autumn leaves usually reach their peak sometime during the last week of November, and rarely during the first days of December. Mountainous destinations around Kyoto, namely Mt. Hiei to its east, may experience a fall color peak several weeks before this.