If you've never been to either city, comparing Tokyo vs Kyoto might seem futile. Although both have served as Japan's capital (Kyoto in the past, Tokyo now), today's Tokyo is a glittering, sprawling megacity, while Kyoto exudes a more provincial charm, defined not be skyscrapers and subway lines, but ancient temples and bamboo forests.
Except both of those characterizations are over-simplistic, and inaccurate: Tokyo's got both history and tranquility in plentiful supply; Kyoto is small neither in population nor expanse.  No matter how many days in Tokyo you spend or which things to do in Kyoto appeal most to you, you'll discover that these cities are more similar than you'd initially think.
So, is Tokyo or Kyoto better? Continue reading to learn more about what separates—and unites—Japan's top two tourist destinations. Then, dig deeper into both, whether you check out my guide to 5 days in Tokyo, or use my Kyoto itinerary to plan your own.
Where to Stay in Kyoto vs Tokyo
In my opinion, the best place to stay in Kyoto is also one of the simplest—I have two options, however, just in case one is booked. Ryokan Uemura, located in the heart of Higashiyama, is owned by a woman whose husband's family lived there for six generations. I'm not familiar with the backstory of Ryokan Kyoraku, meanwhile, but it offers a simple and satisfying base near Kyoto Station. (I won't judge you, of course, if you choose a more luxurious place like Kyoto Granbell Hotel, or save on a dorm bed at Santiago Guesthouse.)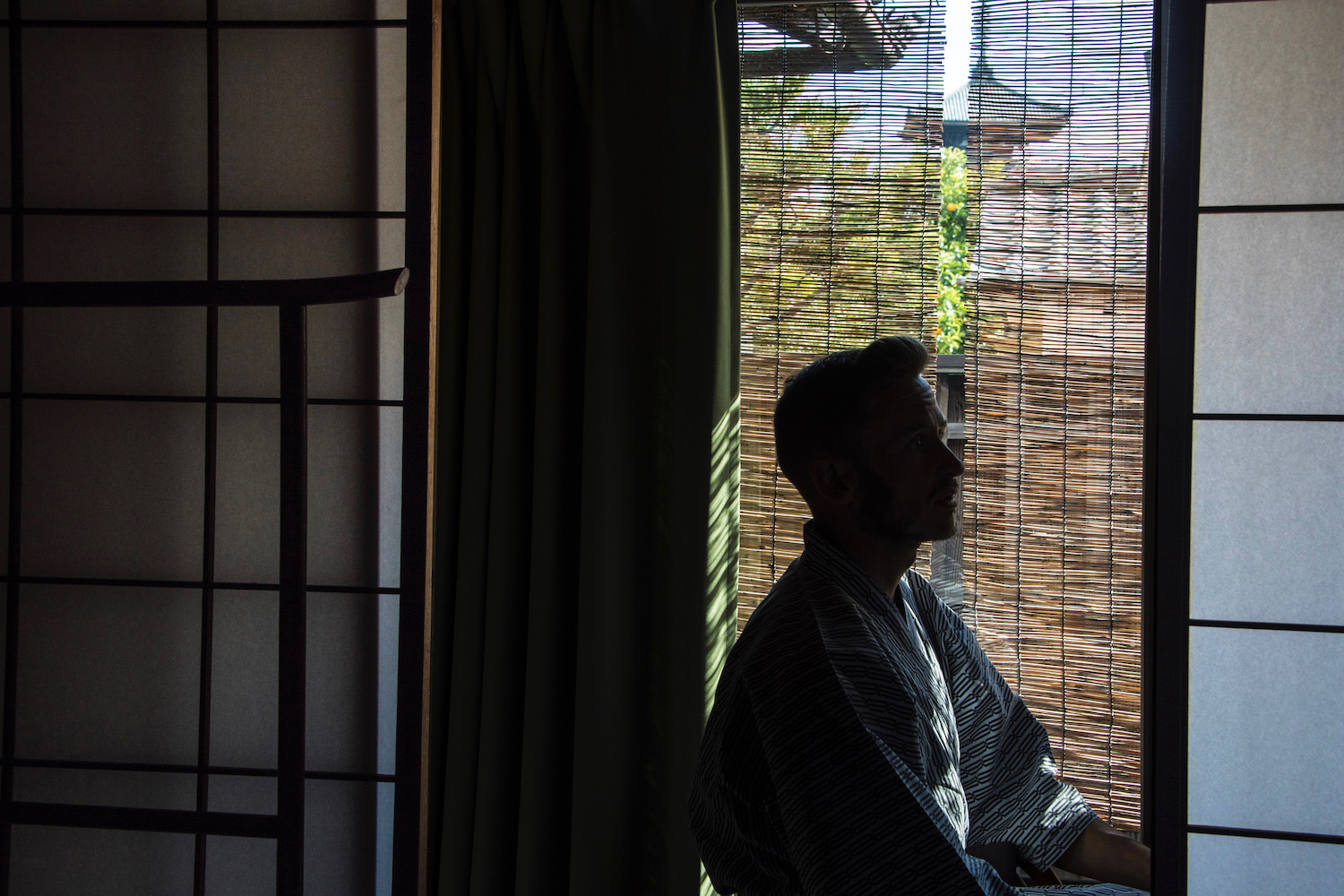 As far as where to stay in Tokyo, I also think that a convenient, comfortable and chic choice is best, whether on the lower end of the price spectrum with Hotel Felice Akasaka or the slightly more upmarket Ginza location of Hotel the Celestine. Both the opulent Tokyo Station Hotel and affordable First Cabin Tsukiji meet my "three c" criteria as well, though not all travelers want to spend (or need to save) so much when they visit Tokyo. Is Tokyo or Kyoto better for hotels? That's ultimately up to you to decide.
A Closer Look at Tokyo vs Kyoto
Historical Attractions in Kyoto and Tokyo
Is Tokyo or Kyoto better for things to do? Whether you traipse through the best temples in Kyoto, from Kiyomizu-dera in Higashiyama to Ginkaku-ji at the start of the Philosopher's Path, it's easy to find ancient sites in Japan's erstwhile capital. And they're not all of the sacred sort, either. Kyoto Imperial Palace is still a part-time residence of the Japanese Emperor, while the nearby Nijo Castle is one of the few surviving examples of a "flatland" fortress in Japan.
On the other hand, you shouldn't discount Tokyo in this category. While the city's official oldest temple Senso-ji has been re-built several times since its original construction in the 8th century, the de-facto Tokyo old town of Yanaka evokes the former neighborhood of Shitaderamachi, which existed when Tokyo was known as Edo. Other parts of Tokyo that evoke the past include Ryogoku, where sumo tournaments take place and Tsukiji, where Tokyo's seafood market was located until very recently.
Tokyo vs. Kyoto Cityscape
One thing that surprises many people about the skyscrapers in Tokyo is that none are particularly tall, by today's standards. This is expected, of course, given Japan's propensity for earthquakes. Indeed, it doesn't matter the city's sprawling skyline any less impressive, particularly when you look out on it (with Mt. Fuji looming over it on a clear day) from i-Link Observation Deck in Ichikawa, a city in Chiba prefecture. As far as where to enjoy Tokyo's urban atmosphere most from ground level, the neon-filled streets of Akihabara, Shinjuku and Shibuya are best for that, in my opinion.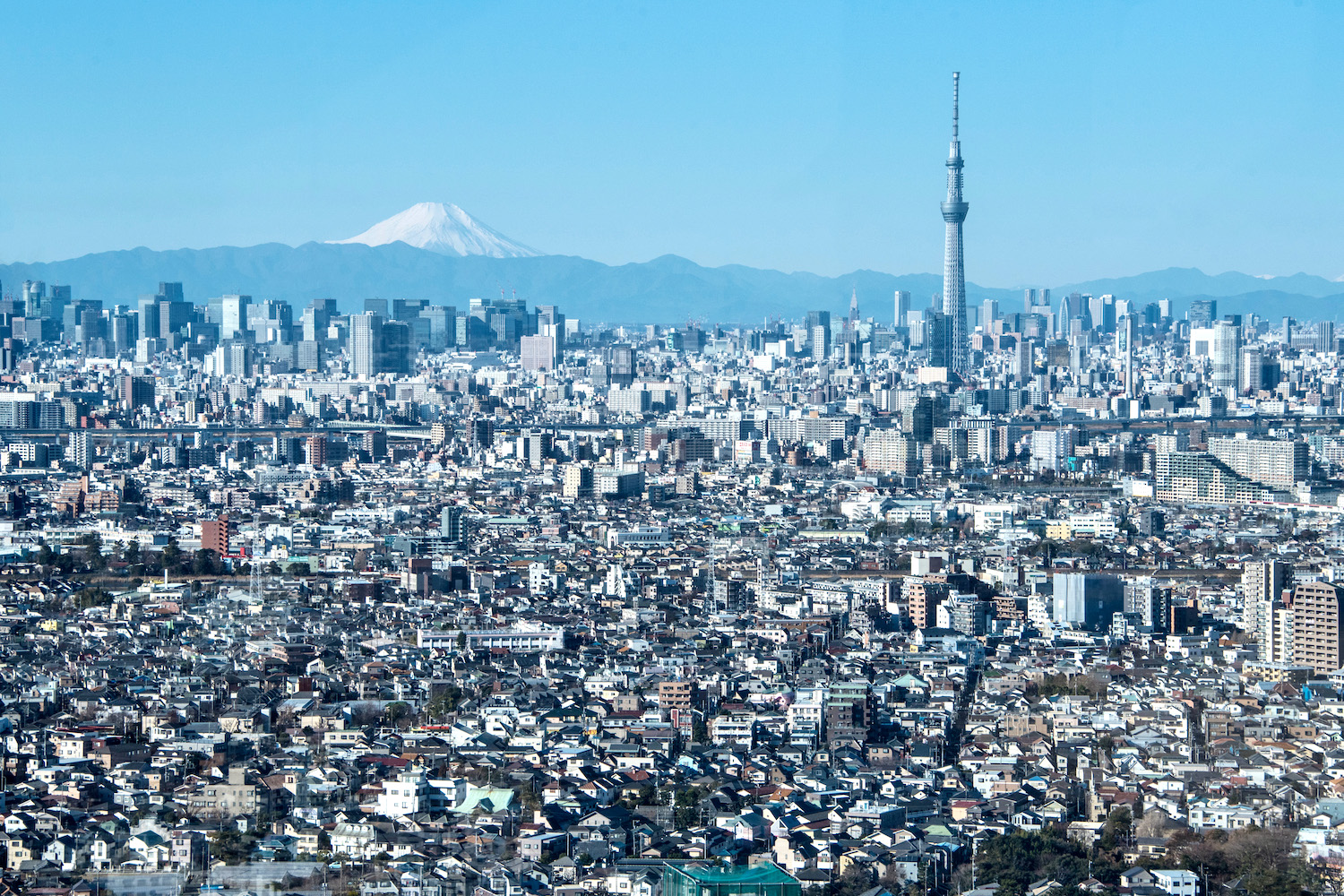 The best places to visit in Kyoto for a great view of the city, meanwhile, include Kiyomizu-dera (this is especially true at sunset), where you can get a great sense for the hypnotizing mix of ancient and modern structures that defines today's Kyoto. I also enjoy the view from Okochi Sanso Villa, a private former residence just behind Sagano Bamboo Grove, while I find the view from Kyoto Tower to be less that impressive—it's just too high.
Nature In and Around Kyoto and Tokyo
Speaking of Japan's most famous bamboo forest, Kyoto is much more than the Sagano Bamboo Grove when it comes to nature, though that might not be apparent if you haven't done much research. The aforementioned Philosopher's Path is especially glorious in spring, when it becomes literally engulfed in cherry blossoms, while the wooded slopes that lead up to Kurama-dera are absolutely stunning in autumn. Maruyama Park is beautiful anytime of year, but especially in April when the weeping shidarezakura reaches full bloom.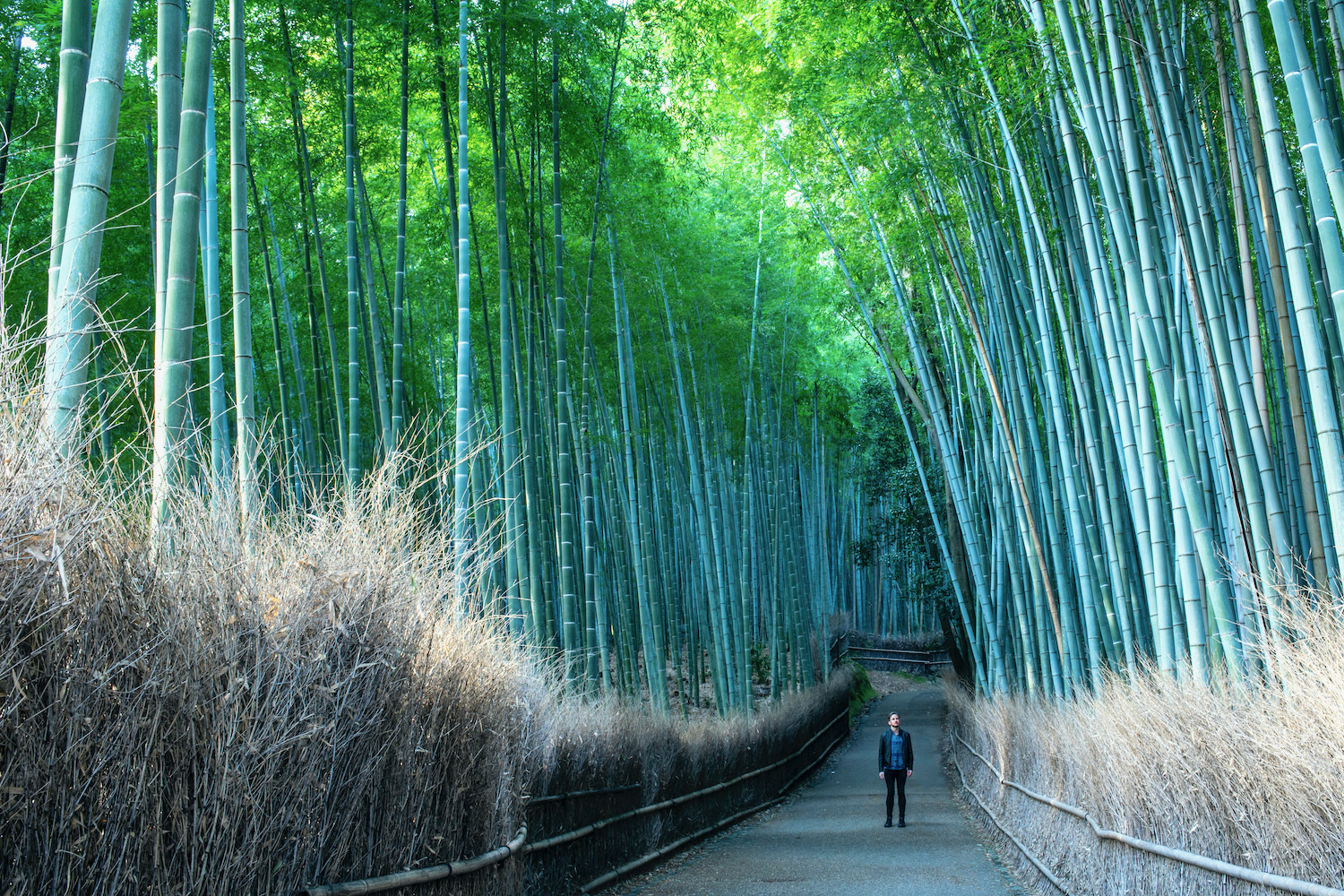 Japan's current capital does surprisingly well in the Tokyo vs Kyoto competition for nature, buoyed largely by huge urban parks like Koishikawa Koraku-en, Shinjuku Gyoen National Garden and Yoyogi Park. The Sumida River promenade in Asakusa is also really fantastic—and we're not even out of the city limits yet! To the west of the city is Mt. Takao, a great hiking excursion from Tokyo for the day, while Hitachi Seaside Park in Ibaraki prefecture is a lush and flower-filled escape, especially in the spring and autumn.
Getting Around in Tokyo vs. Kyoto
Is Tokyo or Kyoto better when it comes to public transport? As you've probably heard, Tokyo transportation is in another league when it comes to efficiency. Which is not to say it's all fun and games. Navigating this serpentine mess of track (to say nothing of all the buses that all wind through the city) can be difficult, especially if it's your first trip. This is because rail transport in Tokyo consists not only of the Tokyo Metro, but also of the Toei Subway, public Japan Railways line (which you can ride using your JR Pass, including the Narita Express) and a variety of private trains systems as well.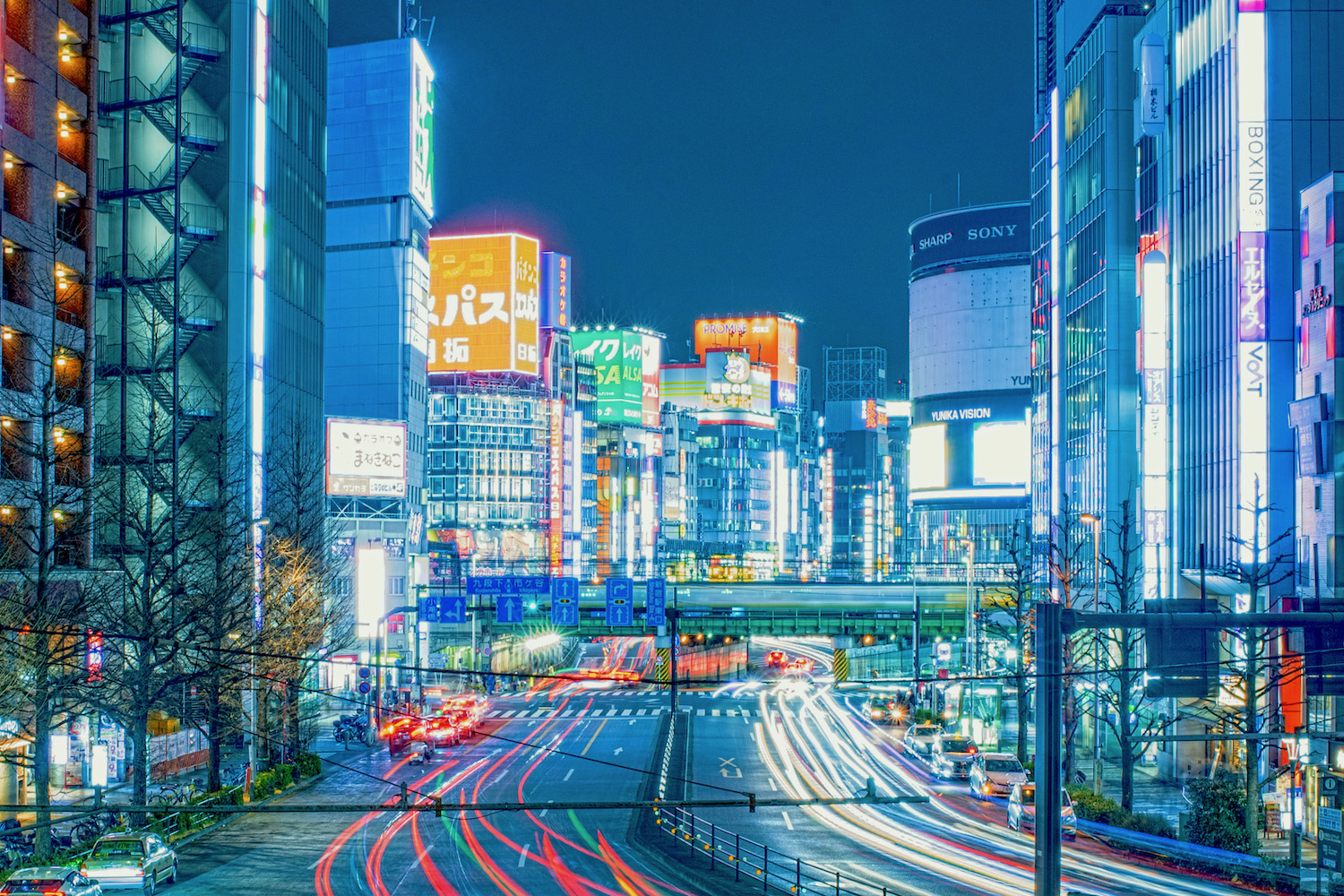 Tokyo Station is also the main hub of Japan's Shinkansen high-speed rail network, which is probably where you'll board your train bound for Kyoto Station. Once you arrive here, you'll probably board either a Kyoto sightseeing bus or one of the city's many public buses, though it's also possible you'll make use of its subway system, which is much smaller than Tokyo's. The Kyoto area is furthermore served by the private Keihan Main Lane, as well as JR Lines that connect Kyoto Station to Arashiyama and Inari, where you find Fushimi Inari Shrine.
Day Trips from Kyoto and Tokyo
I've written a dedicated article about day trips from Tokyo, but if you don't want to click it right now, I'll go over some of the best options here. While most travelers visit scenic Nikko and its ancient Tosho-gu shrine or Kamakura (which, like Kyoto, was also once the capital of Japan), other Tokyo day trips are possible, including to the base of Mt. Fuji (though you'll need to stay overnight if you climb) and to the Edo-era city of Kawagoe in Saitama prefecture.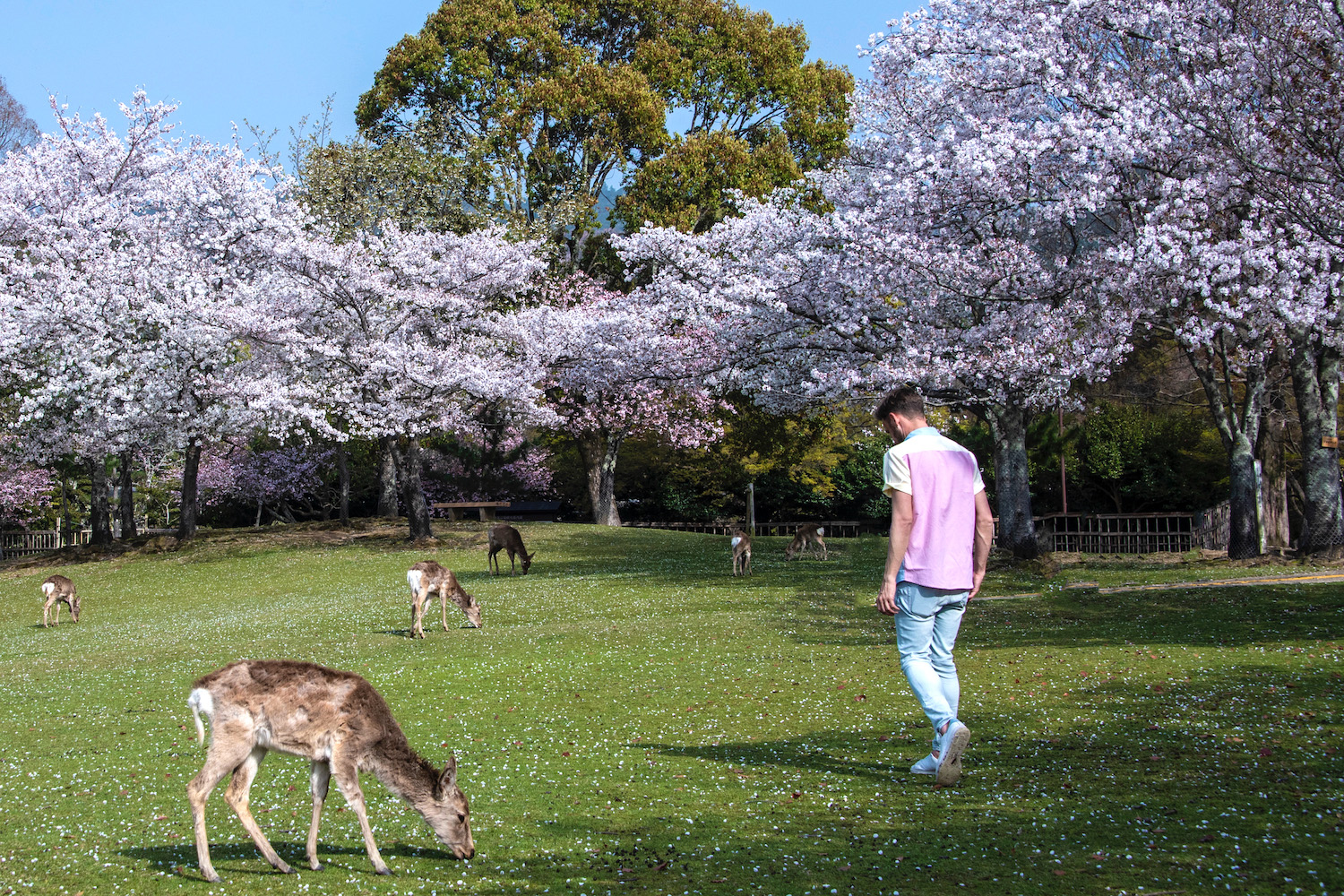 Of course, Kyoto also offers plenty of excursions, which means it's difficult to name a winner for this portion of the Tokyo vs Kyoto rivalry. The majority of travelers head to the deer-filled city of Nara (and, less often, the tea-producing town of Uji), but you could also head to Hikone and Nagahama Castles on Lake Biwa, in Shiga prefecture. Another option would be to visit Osaka on a day trip, though I think this city deserves its own itinerary—I even wrote a post comparing Osaka vs. Tokyo directly!
How Many Days in Tokyo vs. Kyoto
There are many ways to construct a Tokyo itinerary—popular ones I've written spotlight how to spend 3 days in Tokyo; I've even presented an idea for how to see Tokyo in just a day. In the general, the amount of time you spend in Tokyo depends on three factors: 1) How much of the city you've already seen; 2) how many day trips you want to take; 3) how long the rest of your trip to Japan is.
Likewise, how many days in Kyoto you spend depends on these same factors—if there is a difference between Tokyo and Kyoto, it isn't in this regard. For instance, if you have just two weeks in Japan, then three days in both Tokyo and Kyoto (and a day trip from each, for instance to Kamakura and Nara, respectively) might be just what the doctor ordered. If, on the other hand, you have one month in Japan, you can increase your allowance to between 4-6 days in each city.
The Best Time to Visit Tokyo vs. Kyoto
Tokyo is a 365-day per year destination, if only because so much of what to do there is indoors—the weather or time of day doesn't really matter. With this being said, I'd be lying if I said I didn't love marveling at Tokyo cherry blossoms along Chidorigafuchi moat, or basking in the glow of golden ginkgoes along Meiji Jingu Gaien (even if I'm not sure either are worth the associated crowds).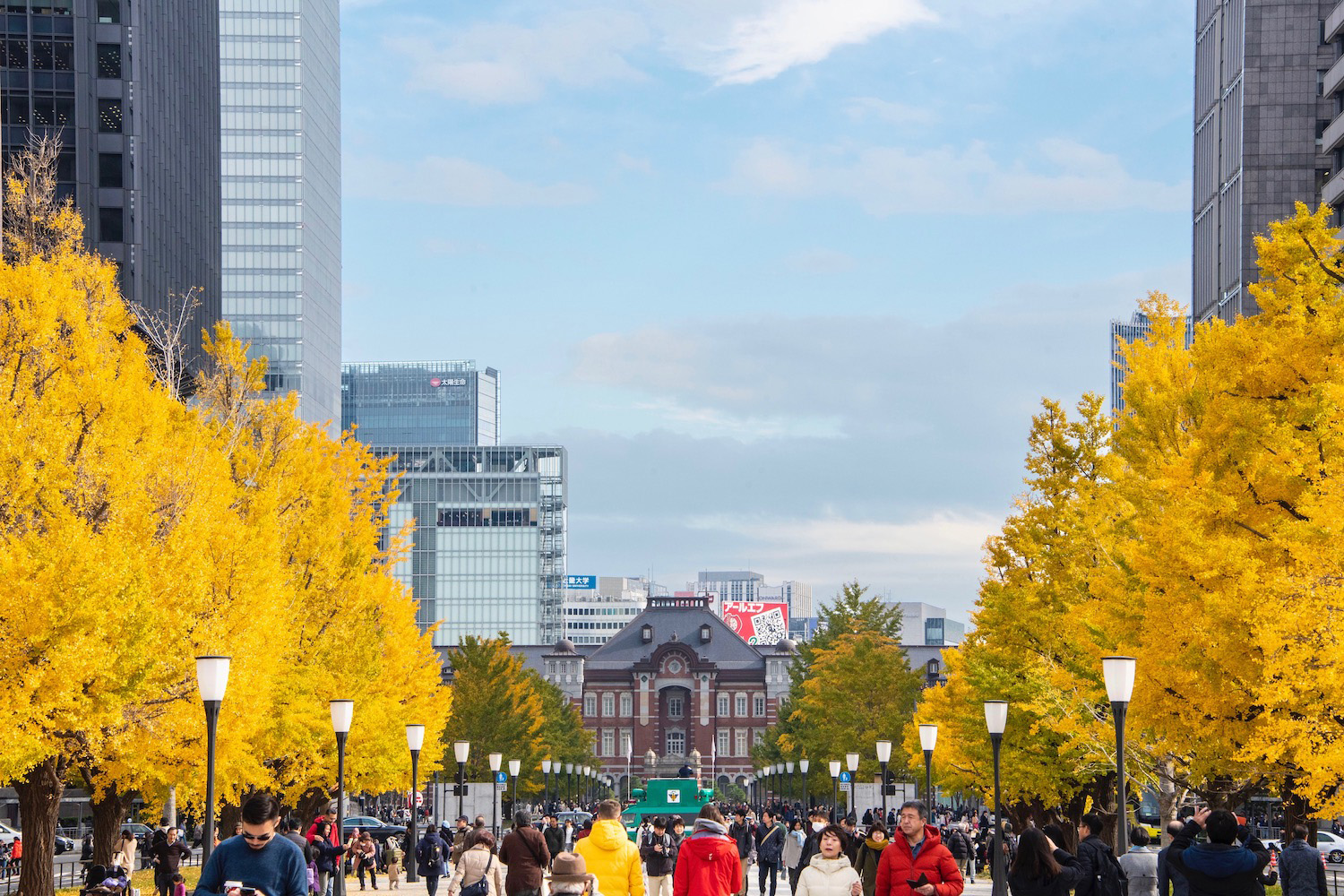 To be sure, while the best time to visit Kyoto is also during these periods (I'm almost convinced that autumn in Kyoto is as beautiful as sakura season), the congestion here is even more unbearable than it is in Tokyo. If you can deal with seeing the verdant greens of summer (or, more rarely, the fresh snows of winter) instead of white-and-pink blossoms or flaming leaves, there's an advantage to visiting Kyoto during Japan's tsuyu summer monsoon or its cold winter.
Other FAQ About Tokyo and Kyoto
Is Tokyo or Kyoto better?
As a general rule, travelers who love dynamic, urban environments like Tokyo more, while those who value history and ancient culture trend to prefer Kyoto. This is not true for everyone, however. That's because Kyoto, while it was Japan's ancient capital, is home to modern districts like Kawaramachi, which afford contemporary creature comforts to balance out the machiya houses and geisha of Gion. Likewise, Tokyo attractions like the Imperial Palace, Senso-ji temple and Meiji Jingu shrine contrast beautifully with the glowing neon of Shinjuku and Shibuya.
Is Kyoto the same as Tokyo?
Kyoto and Tokyo have both served as Japan's capital, but apart from this they couldn't be more different. While Kyoto is a relative modest city nested between mountains deep in the interior of the Japanese mainland, Tokyo is a sprawling port city whose expanse is matched only by its insane population density. If you can, visit both on your trip to Japan to revel in this contrast.
Is Tokyo just Kyoto backwards?
In Japanese, Tōkyō (東京) means "Eastern Capital," where as Kyōto (京都) means "Capital Metropolis." Interestingly, the full given to the Tokyo metro area is Tōkyōto (東京都), which literally means "Eastern Kyoto." So no, "Tokyo" is not just "Kyoto" backwards.
The Bottom Line
Is Tokyo or Kyoto better? I won't go there, but will rather concede that choosing between Tokyo or Kyoto is something of a wash. While these two cities are more similar than you'd probably believe, they are unique enough that you can't substitute visiting one for the other. On the other hand, certain types of travelers will definitely feel home at home in either city: Urban foodies in Tokyo; History and nature lovers in Kyoto. Whether you decide to visit one or both of these top destinations, consider commissioning a custom Japan itinerary, and let me sweat the details!