Eating is at the top of most Japan travelers' agendas, and many I speak with are on the hunt for what they call "real Japanese food." We love sushi and sashimi, countless readers write to me, but we'd like to try something more uniquely Japanese on our trip to Japan.
No matter why you're looking for Japanese food other than sushi and related raw fish (which, spoiler alert, are plenty "real" as far as Japanese people are concerned!), I think this Japanese foods list will serve you well.
To put it another way, these might just be the top 10 foods to eat when you're in Japan—especially if you live in a city where there aren't many available.
The Truth About Japanese Food
In addition to the fact that Japanese food is so much more than sushi, another interesting truth is that much of it isn't especially healthy. From fried chicken and seafood, to desserts that are definitely not low sugar, to one of the highest rates of alcohol consumption per capita in the world, the Japanese eat and drink as hard as they work—not that you'd know it looking at them.
Of course, I'm neither going to delve into the particulars of Japanese metabolism in this post, nor to make value judgements about the way their society eats. What I will do, however, is to suggest you abandon your preconceived notions about Japanese food. Not only that it begins and ends with sushi—it doesn't—but that it isn't necessarily "good for you."
My Favorite Food to Eat in Japan
Gyoza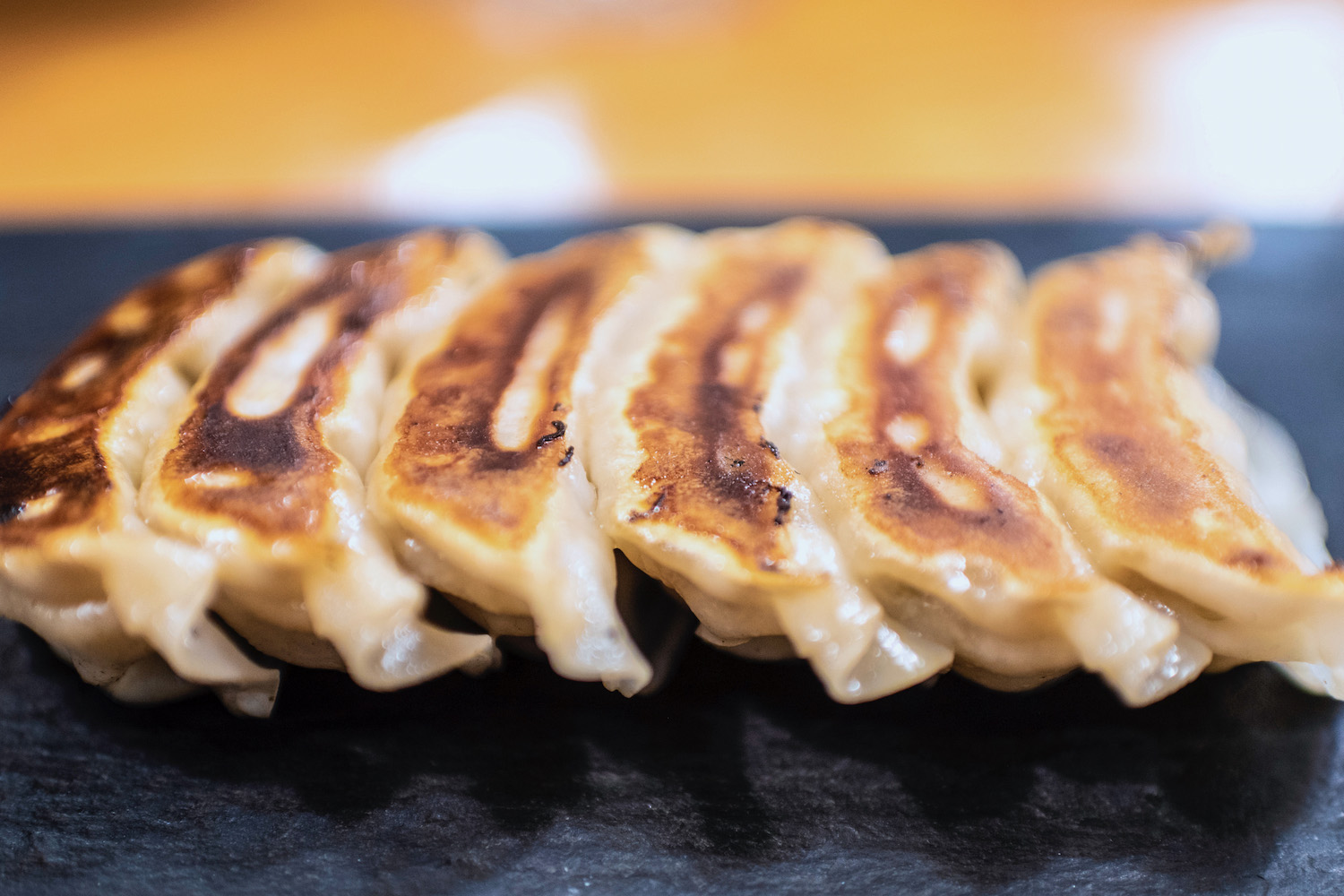 You might not consider fried gyoza dumplings a staple food of Japan, since variations of them are present in so many different countries, not to mention in your local Chinese restaurant as "pot stickers." At the same time, I've never had better gyoza than I have in Japan, though I find them to make for a better street snack than an actual restaurant food. Get a just-fried bath of them if you can!
Japanese Curry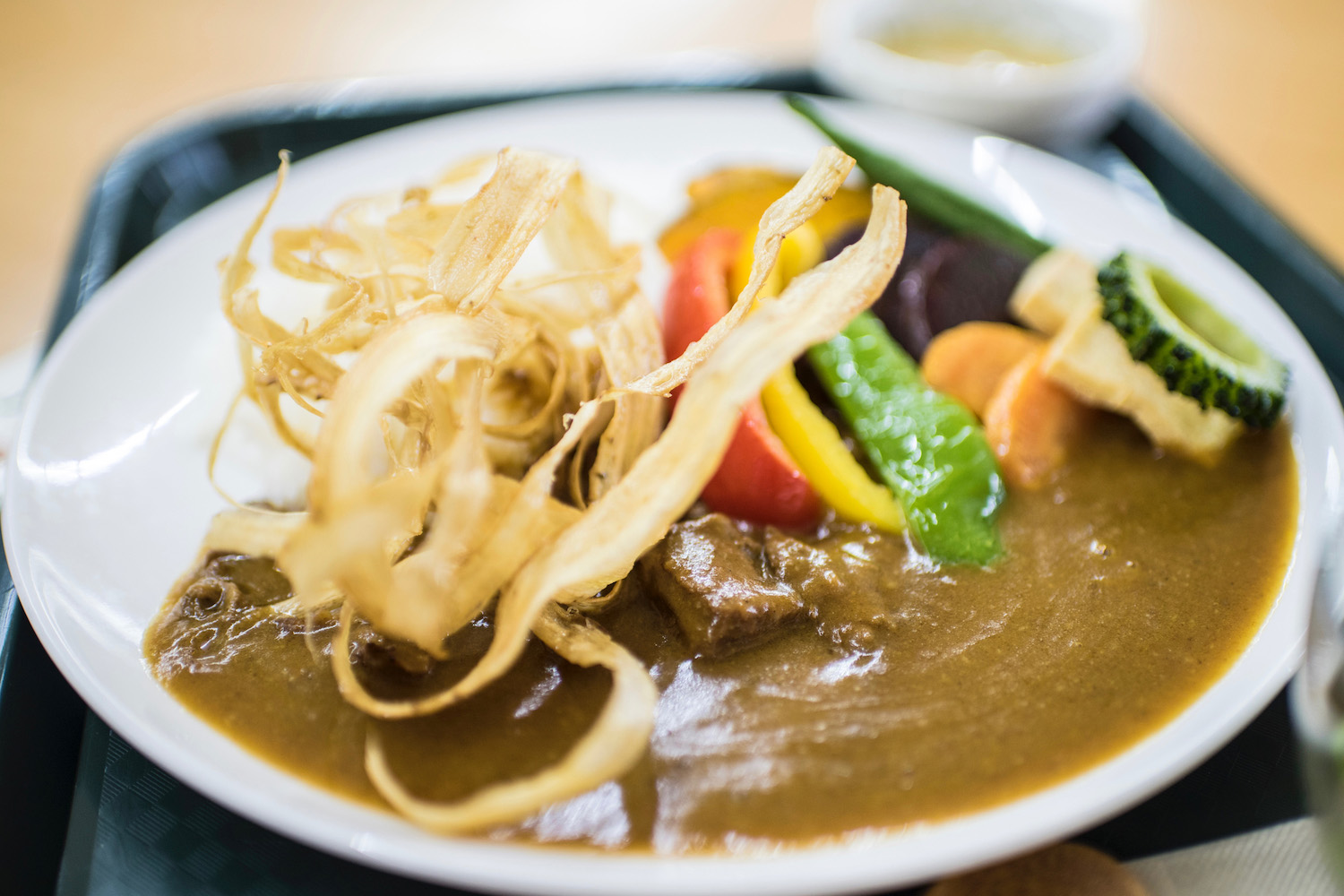 In general, curry is less likely to appear on a list of the top 10 foods to eat in Japan than it would be one for India or Thailand, but Japanese curry is one of my favorite foods to eat. While I generally choose katsu (fried pork) curry, both at local places in Japan as well as at international chains like Coco Ichibanya, I've tried some regional variations, such as a beef one in Ishigaki that warmed up my chilly winter trip to Okinawa.
Ramen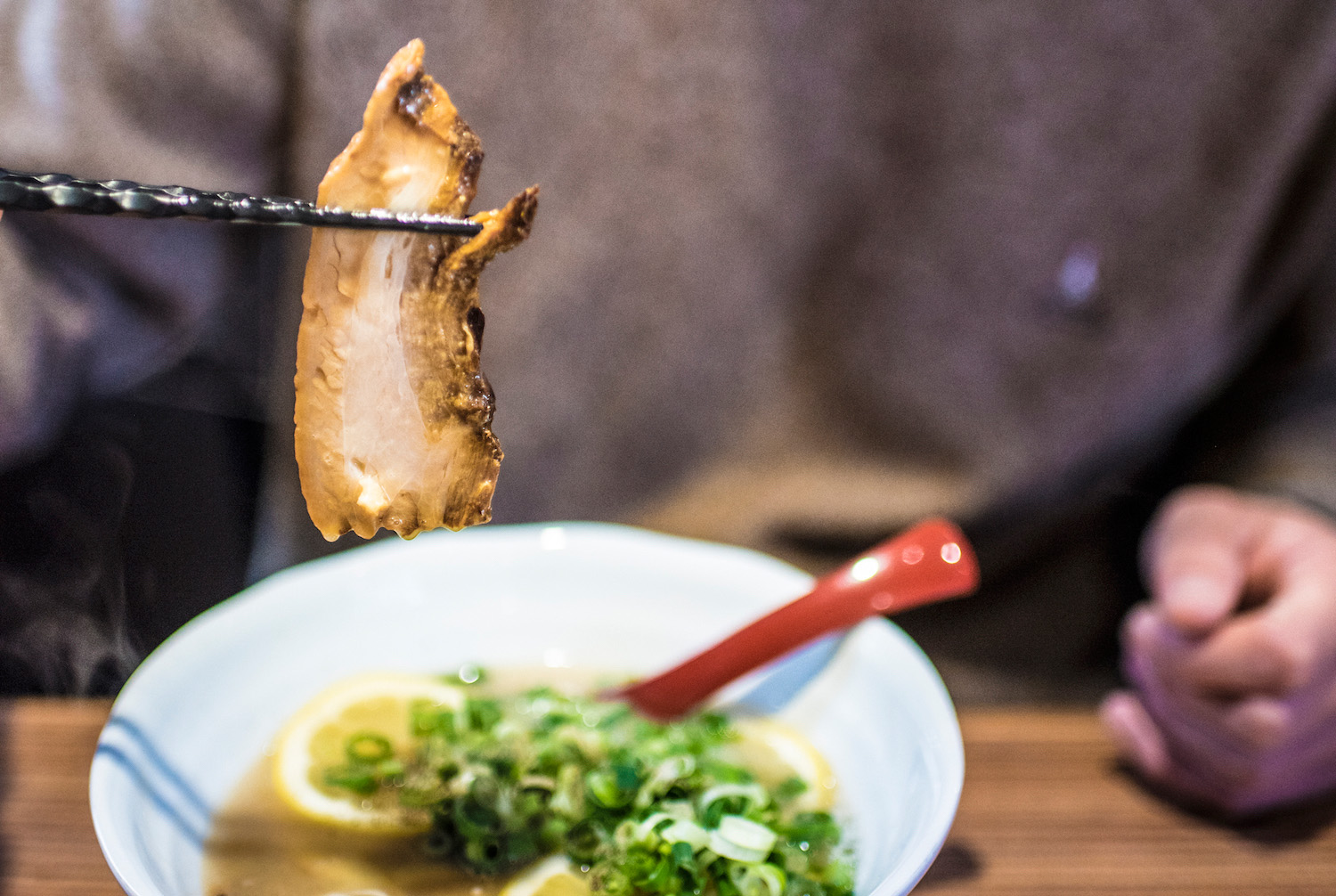 When it comes to real Japanese food, ramen is one that's been bastardized more than its fair share, in part because of a college-student stable that's actually better described as "Cup Noodles." Real ramen is always a good choice when you're traveling in Japan, whether you try unique local varieties such as yuzu ramen in Nagasaki on Kyushu island, or classic tonkotsu pork-bone broth soup. Read my list of the best ramen in Tokyo.
Soba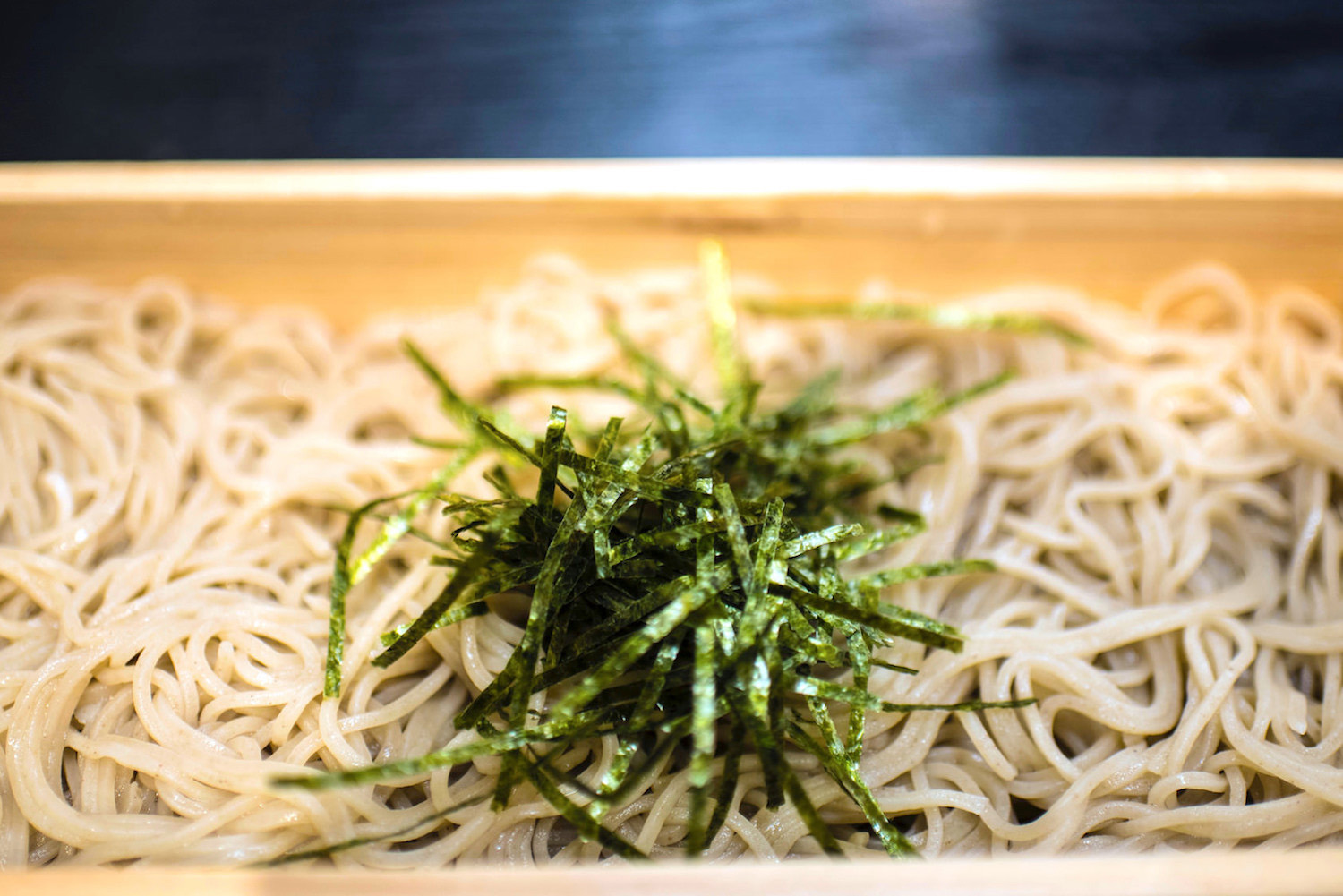 A few years ago I was in Japan on a press trip, which had seen me eat three meals per day in the ultra-formal kaiseki style. By the end of it, all I wanted was a plate of cold soba buckwheat noodles, so I skipped the second-to-last dinner (which featured very fancy Japanese food indeed) and found some!
Soft Cream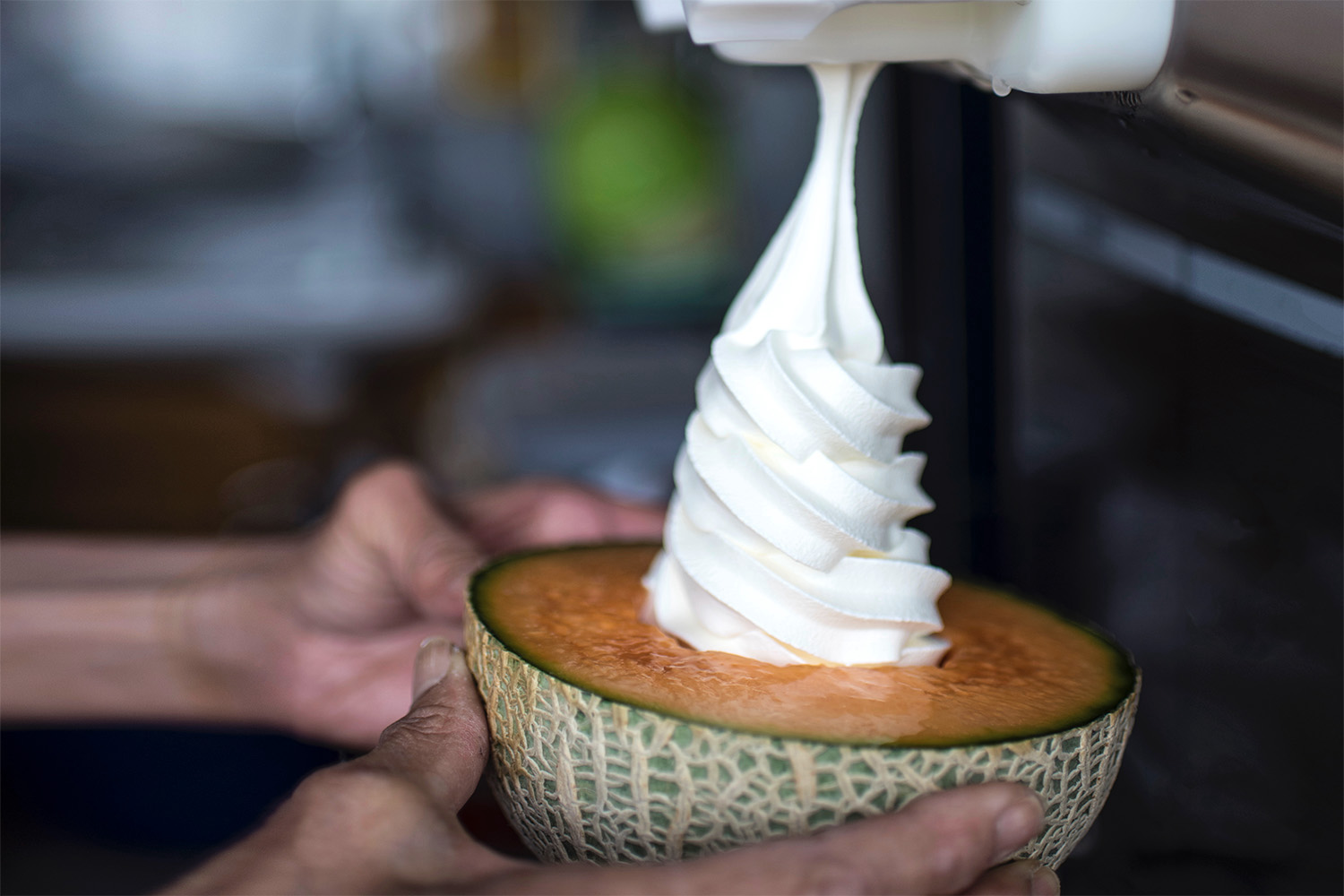 Soft ice cream might not be considered a traditional Japanese desserts, but it's as ubiquitous as any other item on this list. Part of the reason this is always a food to try in Japan, as far as I'm concerned, is because of all the different iterations. From seasonal sakura flavors you can enjoy during cherry blossom season, to regional varieties like Hokkaido lavender (and milk, served inside a juicy cantaloupe!), to gold-leaf soft cream in Kanazawa, soft serve ice cream is a revelation in Japan.
Takoyaki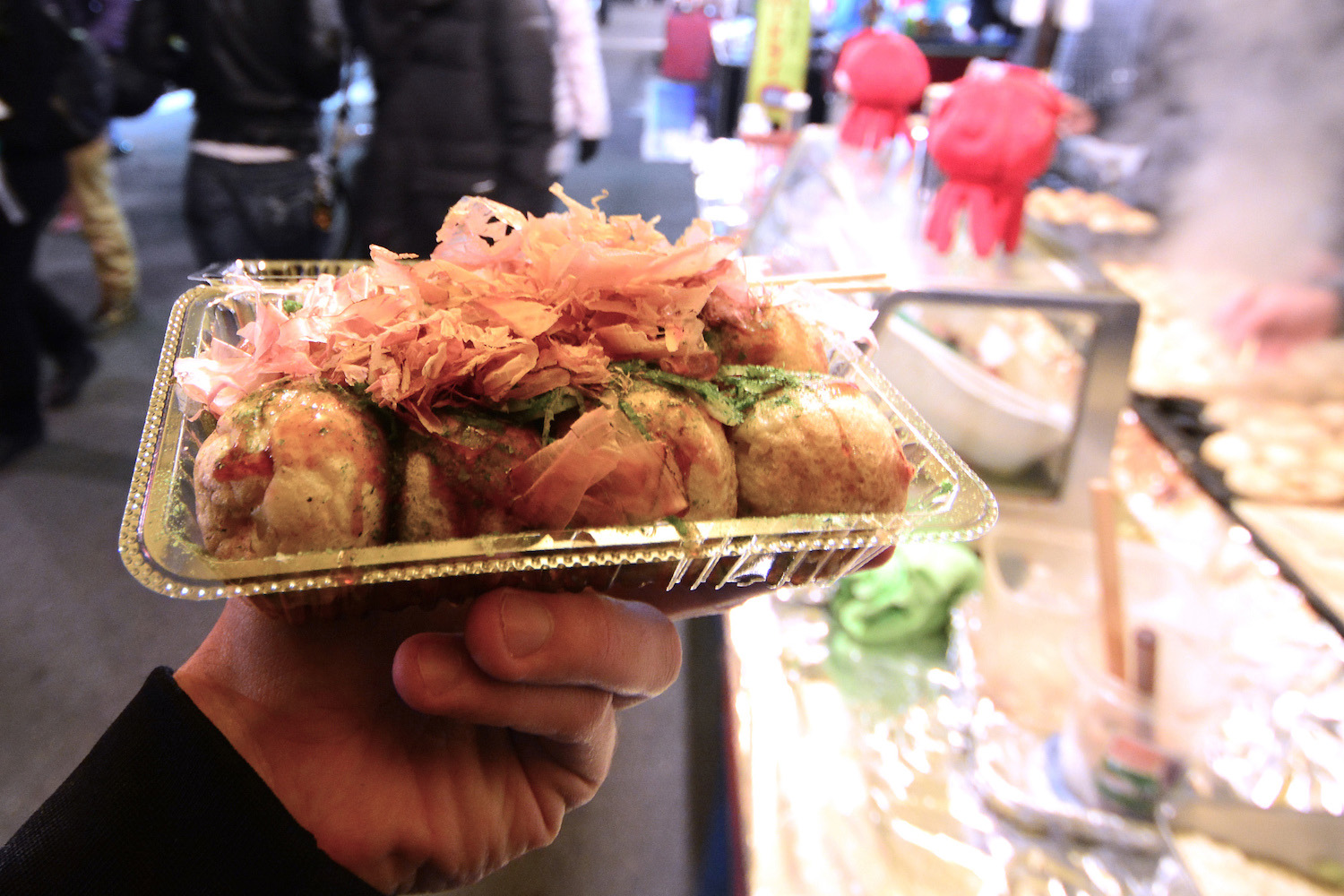 It's difficult to narrow down the best Osaka foods. The city is Japan's street food capital, after all! The dish I most associate with Osaka, personally, is takoyaki octopus fritters—and not just because of the giant pink create that rises over the city's Dotonbori pedestrian street.
TIP: I prefer my takoyaki without the mayo most establishments drizzle on top of it—I think you will, too. Dotonbori sushi restaurants do exist, but this is not my favorite place to eat sushi in Japan, if I'm honest.
Tempura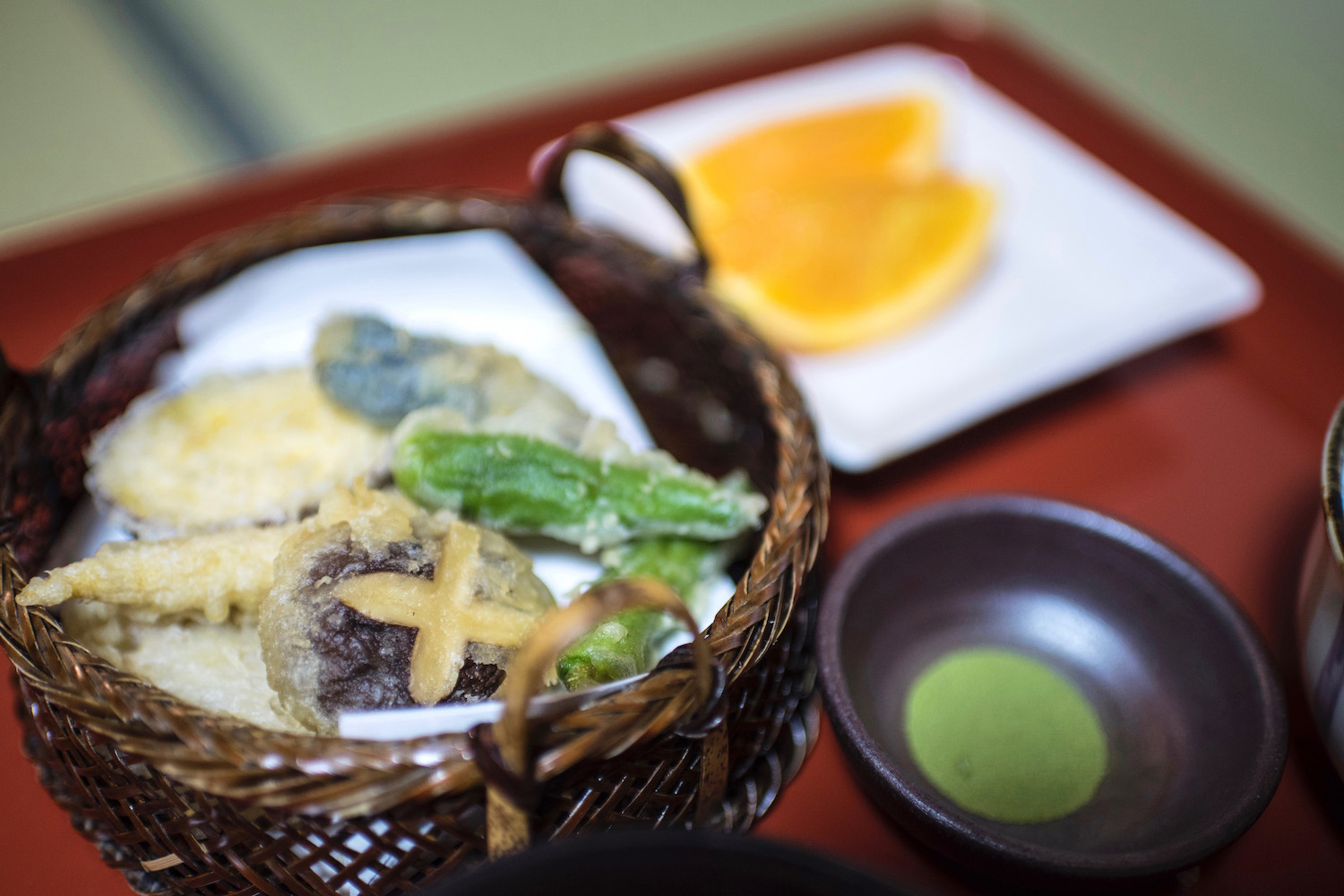 Like many amazing Japanese food dishes, tempura comes in various forms. While you'll most often encounter things like mushrooms and shrimp in a tempura basket, some of my favorite flash-fried items have been on the bizarre side, from random leaves (I recently tried the famous "maple tempura" in Kansai region) to vegetables that don't seem suited to the style. I also love dipping it matcha-seasoned salt!
Tonkatsu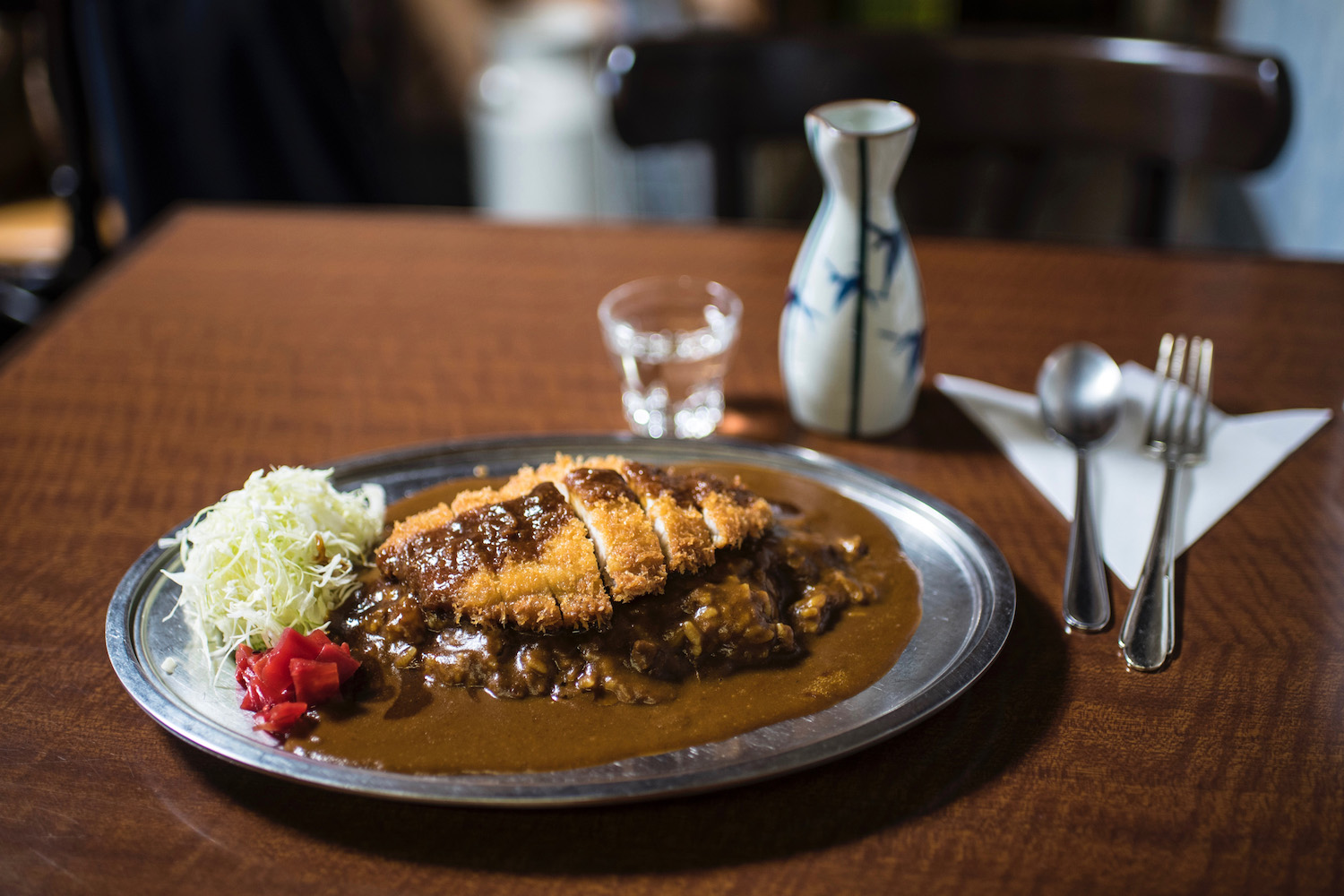 If I hadn't ordered these best Japanese dishes alphabetically, tonkatsu would've been number one. A tender pork cutlet coated in panko bread crumbs, fried golden brown and served with tangy brown sauce, tonkatsu is probably my favorite Japanese meal, bar-none. Many tonkatsu restaurants offer great value set meals with cabbage, miso soup and rice, and tend to be conveniently located in railway stations.
Udon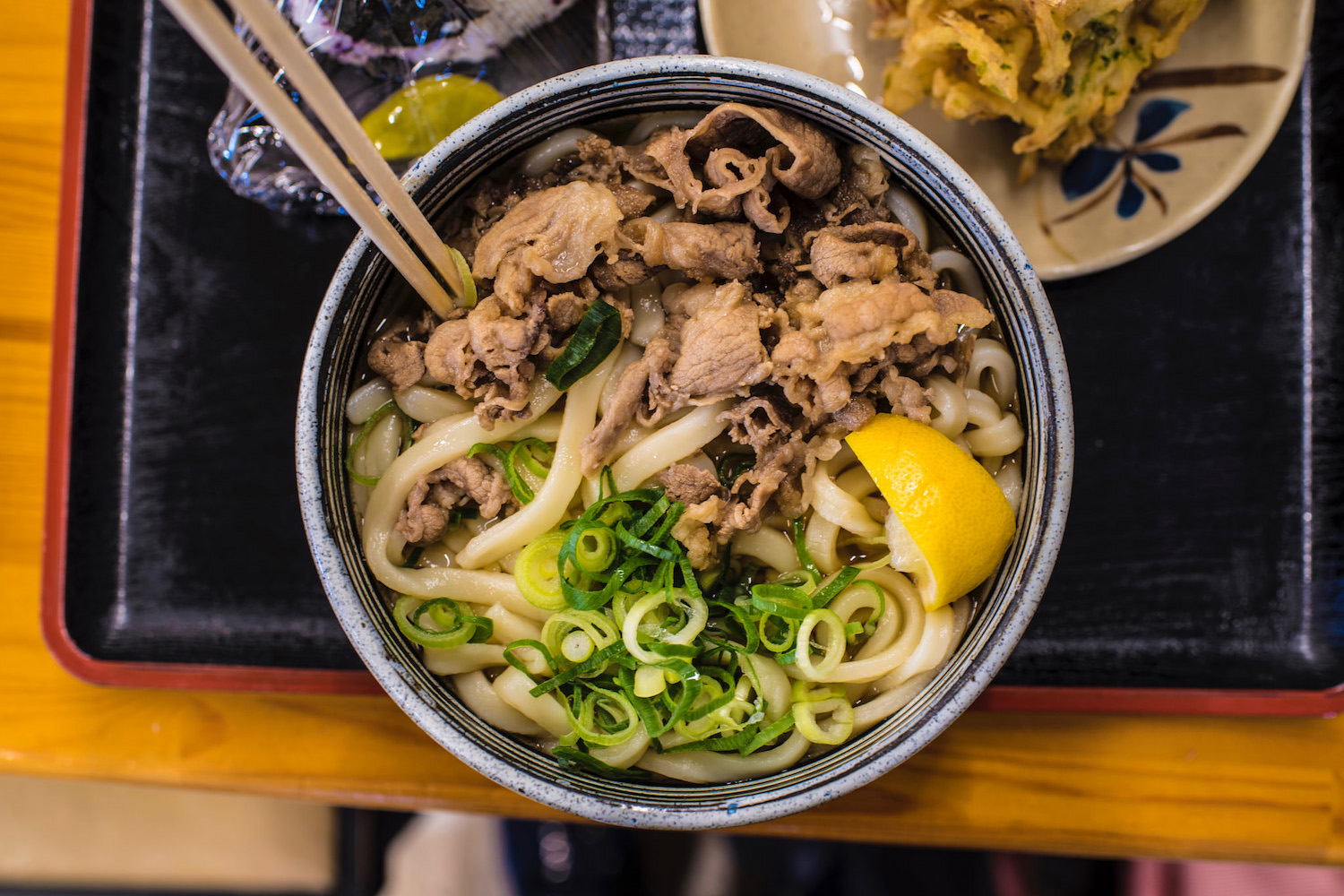 Thicker udon noodles are also along among the most popular food in Japan, and I love all incarnations of them. From the beef-flavored soup in Marugame in Shikoku, to fried yakiudon (and yakisoba, for that matter) on the streets of cities throughout Japan, Japanese noodles will rock your world.
Yakiniku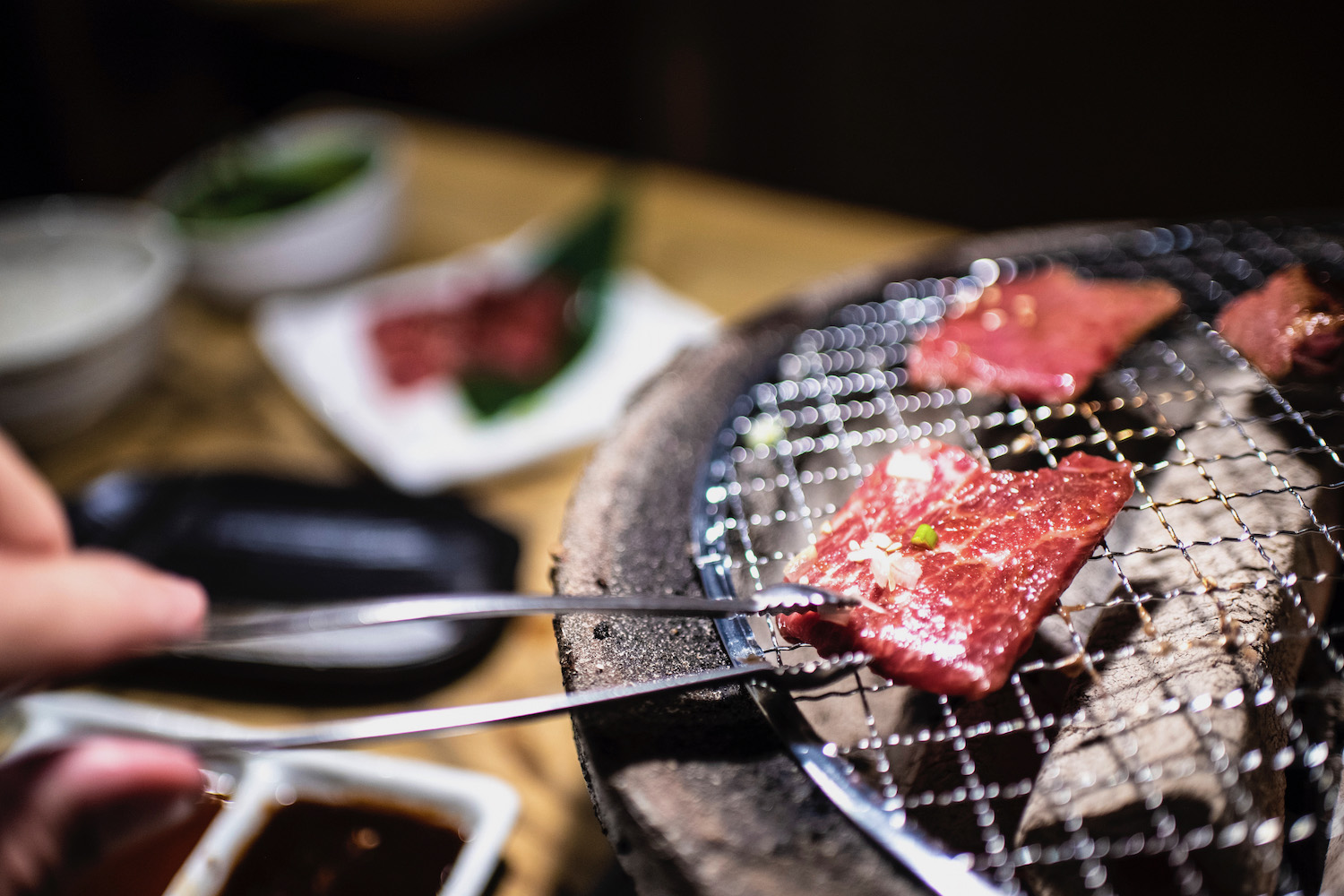 Although the term yakiniku literally means "grilled meat," its use in everyday Japanese conversation is less ambiguous: It's all about the beef! Like most other examples of Japanese food that isn't sushi, yakiniku is available in a variety of settings, from casual outlets in business districts of Tokyo and Osaka, to within fancy kaiseki meals. Increasingly, yakiniku restaurants offer tablet-based ordering, which is great if you can't speak much Japanese.
Honorable Mentions
Even if I had made a "top 10 Japanese foods" list instead of seven, I'd have needed to leave off many of what to eat in Japan I consider essential. Non-sushi Japanese food dishes like taco rice (which you find in Okinawa) and kani doraku grilled crab you can buy on the streets of Osaka are delicious, but they simply aren't as iconic as other Japanese foods on this list.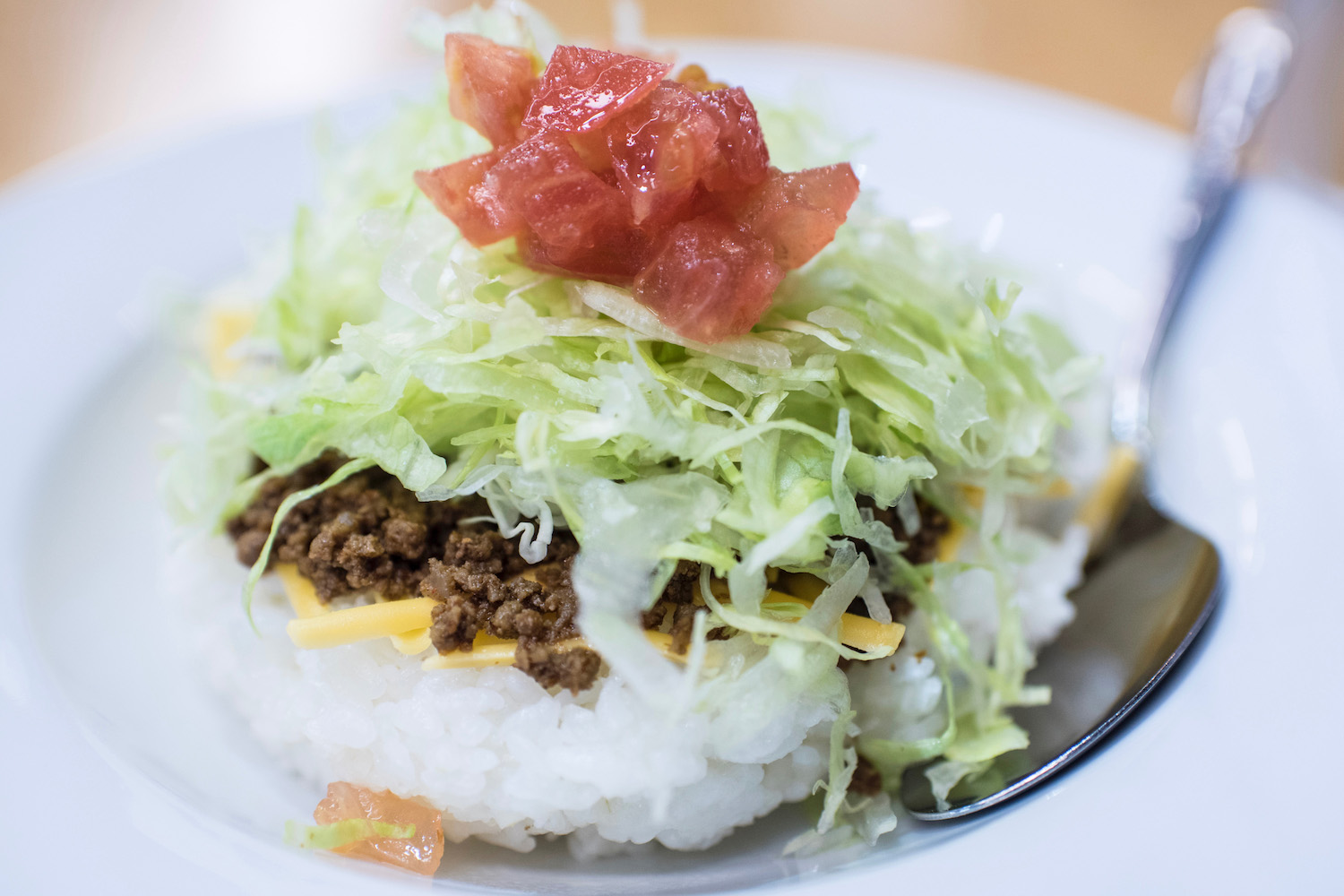 Likewise, while I've had incarnations of Hiroshima-born okonomiyaki pancakes I enjoy, I've never really understood why it gets as much hype as it does. Speaking of pancakes, I also love fluffy, "Japanese-style" pancakes (as seen below), although I'm not sure they're worth the 30 minutes you usually have to wait from them, or the ¥1,000+ price tag they often command.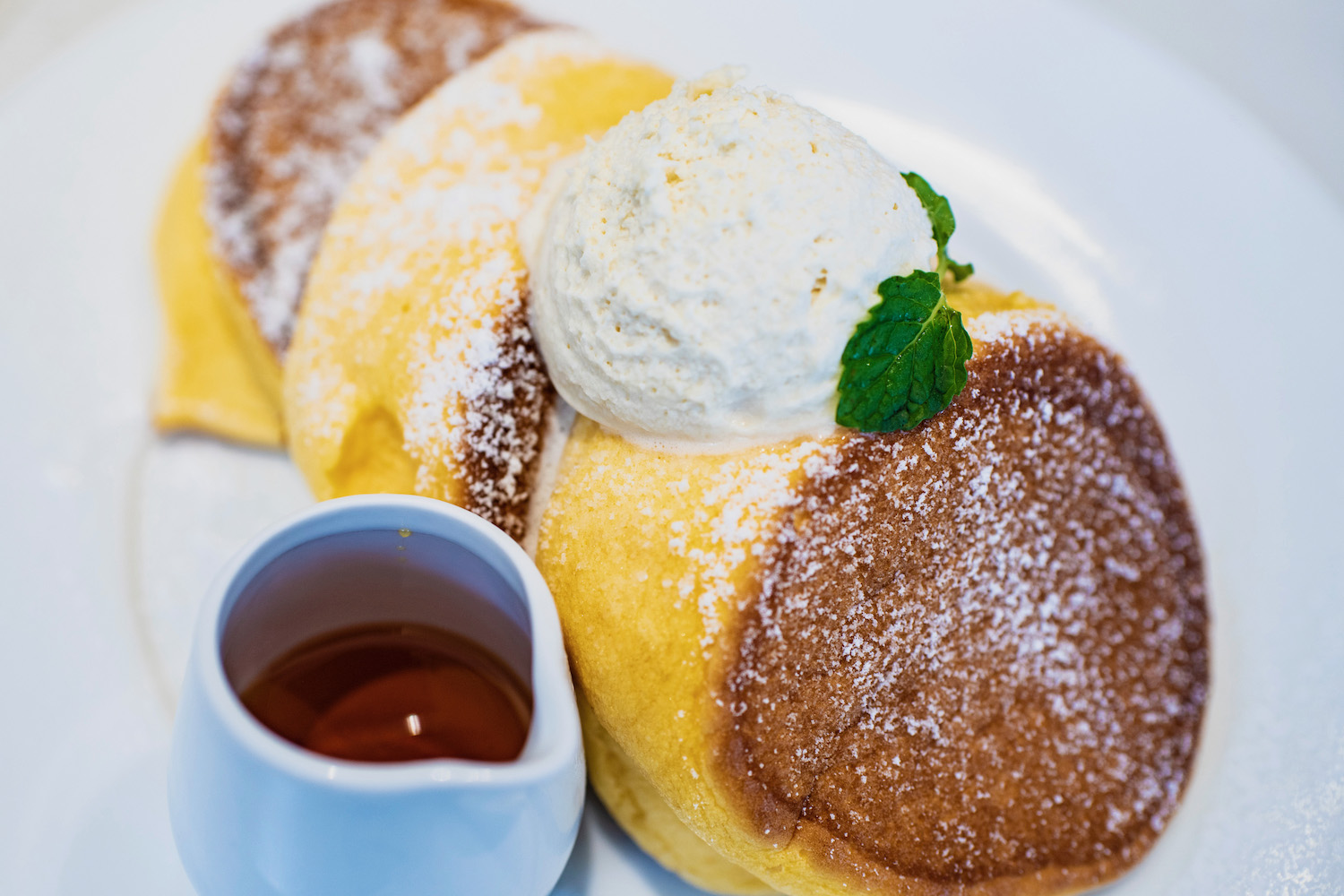 Other FAQs About Japanese Food
What's Japan's most popular food?
It sounds obvious, but I'd say that Japan's most popular food items is plain, white rice. If we're talking about more complex Japanese food (not sushi), I'd probably say the most popular choices are ramen, yakisoba and soft cream of various flavors.
What is a traditional Japanese dinner?
The "traditional" Japanese dinner (at least the one you might enjoy if you stay at a ryokan) is kaiseki, which is a multi-course menu that includes soup, rice, sashimi, some kind of grilled meat (yakiniku), dessert and little samples of basically every Japanese food other than sushi you can imagine, depending on where you eat it.
Do Japanese like spicy food?
Japanese food is not as spicy as Thai or even Chinese food, but I'd say the Japanese do generally like spicy food. To be sure, it can be hard to find genuinely spicy food in Japan—certain types of ramen might qualify, for example, as well as other underrated Japanese food I've mentioned in this post, namely Japanese curry.
The Bottom Line
Whether you're searching for Japanese foods besides sushi, or are just curious about the best Japanese foods in general (even the most popular food in Japan), these are the top 10 foods to eat in Japan. Culinarily speaking, Japan is as much a land of discovery as it is for culture, history, scenery and all the other reasons we love it. Traipse the streets of Osaka with a tray of takoyaki, or warm up from a day on the ski slopes with a steaming plate of Japanese curry. No matter what your pick or preference, classic Japanese dishes or innovative items, Japanese food is always oishi. Want personalized restaurant recommendations for every day of your trip? Commission a custom Japan itinerary!