If you've ever been to Japan's capital, you might think trying to make a list of the best ramen in Tokyo is futile. There's incredible Japanese food of all kinds on basically every street corner in Tokyo, after all; unless you're chasing celebrity chefs or particular dishes, choosing a specific place to sip down noodle soup is probably not going to affect the outcome much.
To be sure, this list will probably be of more value to those seeking Michelin ramen Tokyo experience, as opposed to travelers for whom food is an enjoyable element of an adventure, rather than the focus of it. At any rate, these are the places to find the best ramen in Tokyo, no matter where in the city you happen to be.
What is "Good" Ramen?
I'm neither Japanese nor a Japanese food expert, so I won't be talking about umami or anything particularly technical when it comes to addressing this question. Nor will I list all the different types of ramen; trying to compare more traditional tonkotsu pork-bone broth ramen to strange varieties like the "lemon ramen" you find in Nagasaki is utterly futile.
Rather, my determinations for the best ramen in the city of Tokyo come from the quality of ingredients, from the taste and texture of the meat and vegetables, to the richness of the broth, to the care with which the noodles are cooked, to the colors inside the bowl and the smells steaming off it when it arrives at your table. Hungry yet?
The Best Ramen in Tokyo
Tsuta, Toshima
The good news? Whether you order shoyu or sio ramen, the fare on offer at this Michelin star ramen Tokyo restaurant more than lives up to the hype. The bad news? You need to queue (and pay ¥1,000 for a queue) ticket if you want a chance of eating at Tsuta, since only 150 bowls of ramen are served here per day—no ifs, ands or buts.
Menya Shou, Shinjuku
You'll probably also need to queue to enjoy the best ramen in Shinjuku, which is found just steps from Nishi-Shinjuku station at Menya Shou. Thankfully, the process is not nearly as complicated here, and not nearly as inconvenient if you don't want to wait or can't get a spot, since you're likely to be in Shinjuku during your Tokyo trip anyway.
Ramen Street, Tokyo Station
Ramen Street Tokyo might just be my favorite place to eat ramen in Tokyo, since as its name suggests it's a "street" of ramen shop, rather than a single one—you don't need to put all your eggs in one basket. Located on the Yaesu side of the underground mall in the Tokyo Station are, this is a convenient place to sample a wide variety of ramen.
Ichiran, Shibuya
The only thing better than pairing the best ramen in Shibuya with matcha pudding for dessert? The fact that there are two Ichiran outlets in Shibuya, which means that if the line at one is long, you can head to the other and try your luck. Nothing works up an appetite for ramen like a selfie stop in the middle of Shibuya Crossing!
Kagari, Ginza
The best ramen in Ginza, as far as I can tell, is the "creamy ramen" you find at the eight-seat Kagari, just minutes from Ginza Station by foot. Officially known as Tori Paitan Soba, this famous dish attracts hundreds of people per day to the shop, so you'll definitely need to be patient if you want to eat here. Why not head into one of Ginza's fancy departments stores and browse ¥60,000 cantaloupes?
Fujishiro, Setagaya
The Sangenjaya district of Setagaya ward figures heavily into many of my favorite Haruki Marukami books, which is why my search for the best ramen in Tokyo took me here in the first place. TIP: Like Kagari in Ginza, Fujishiro specializes in Tori Paitan, and since it's located in a comparably quiet neighborhood, you're more likely to get in here!
Taishoken Honten, Ikebukuro
The ramen on offer at Taishoken Honten might not be the very best ramen in Japan, but it's certainly the best you're going to find in Tokyo's oft-overlooked Ikebukuro district. TIP: Drop in for a quick ramen lunch here (you order via vending machine) before a day trip to historical Kawagoe, which is accessible from nearby Ikebukuro Station.
What to Do in Tokyo (Besides Eat Ramen)
The bad news? These restaurants notwithstanding, you'll come up short if you're on the hunt for a ramen museum in Tokyo—the Cup Noodles Museum (which is actually dedicated to the make-at-home snack, rather than anything you'd buy in a ramen shop) is actually in Yokohama, in Kanagawa prefecture southwest of central Tokyo.
The good news? There's plenty of other things to do in Tokyo, whether you follow my specific suggestions for three days in Tokyo or read my open-ended article that asks (and answers) how many days in Tokyo you should spend.
The Bottom Line
This list might not make a final determination for the best ramen in Tokyo, but it'll help you find tasty noodle soup no matter where in the city you are. It also covers a wide spectrum of ramen shops, from the simpler fare on offer in Tokyo Station's "Ramen Street" to upscale and even Michelin-starred ramen elsewhere. Above all, remember this: There is no bad bowl of ramen to be had anywhere in Tokyo, so unless you're a food writer or have supernatural taste buds, I wouldn't recommend getting too bent out of shape about what to eat in Tokyo.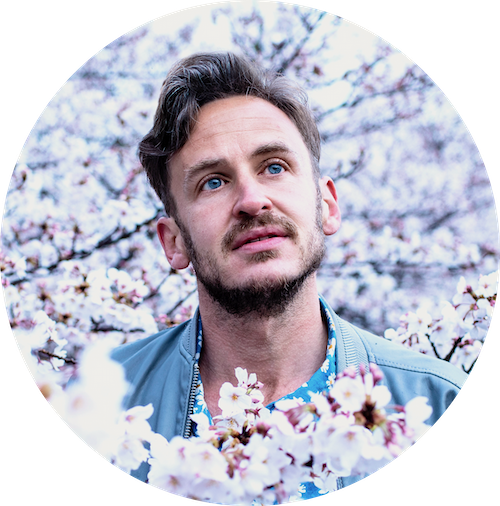 Japan Starts Here is information—and inspiration—for all your trips to Japan. My name is Robert and I'm happy you're here!