No one gives Nagoya a fair shake, not even me. So when I had a chance to drop in again on a recent trip—I had a few hours of downtime on my way back to Kyoto from the Fuji Five Lakes region—I took it. And I'm so happy I did.
As often happens to me when I travel with an open mind and heart, an interesting thing happened. I was at Atsuta Shrine taking a self-portrait, when a man approached me. While I initially assumed he was a guard telling me to put the tripod away, it turned out he was simply a friendly local man with a story to tell.
"My name is Tanaka," he said, and asked if he could walk with me as I re-acquainted myself with the shrine. Of course he could, I told him—I was delighted, in fact, that someone else's presence had gotten me out of my own head, into which I so often settle as a solo traveler.
Is Nagoya Worth Visiting?
As we got on our way, we passed through a wall that dates back to the time of Nobunaga. One of the most consequential warlords in Japanese history, who just happens to be from Nagoya, Nobunaga is the figure I often think of when trying to put the city's importance into perspective. You can say what you want about Nagoya's contemporary physical state (which is largely due to the heavy bombing it suffered during World War II), but Japanese's present wouldn't be the same without the crucial chapters of the past that went down here.
To put it another way, Nagoya is absolutely worth visiting, although it's not as immediately satisfying as most other Japanese cities. You don't necessarily need to have a local guide, interspersing tales of his many years at Toyota (which is headquartered nearby) as he takes you to overlooked parts of shrines most tourists miss, though the more personalized your trip can be, the better.
The Best Things to Do in Nagoya
Start at Nagoya Castle—but don't finish there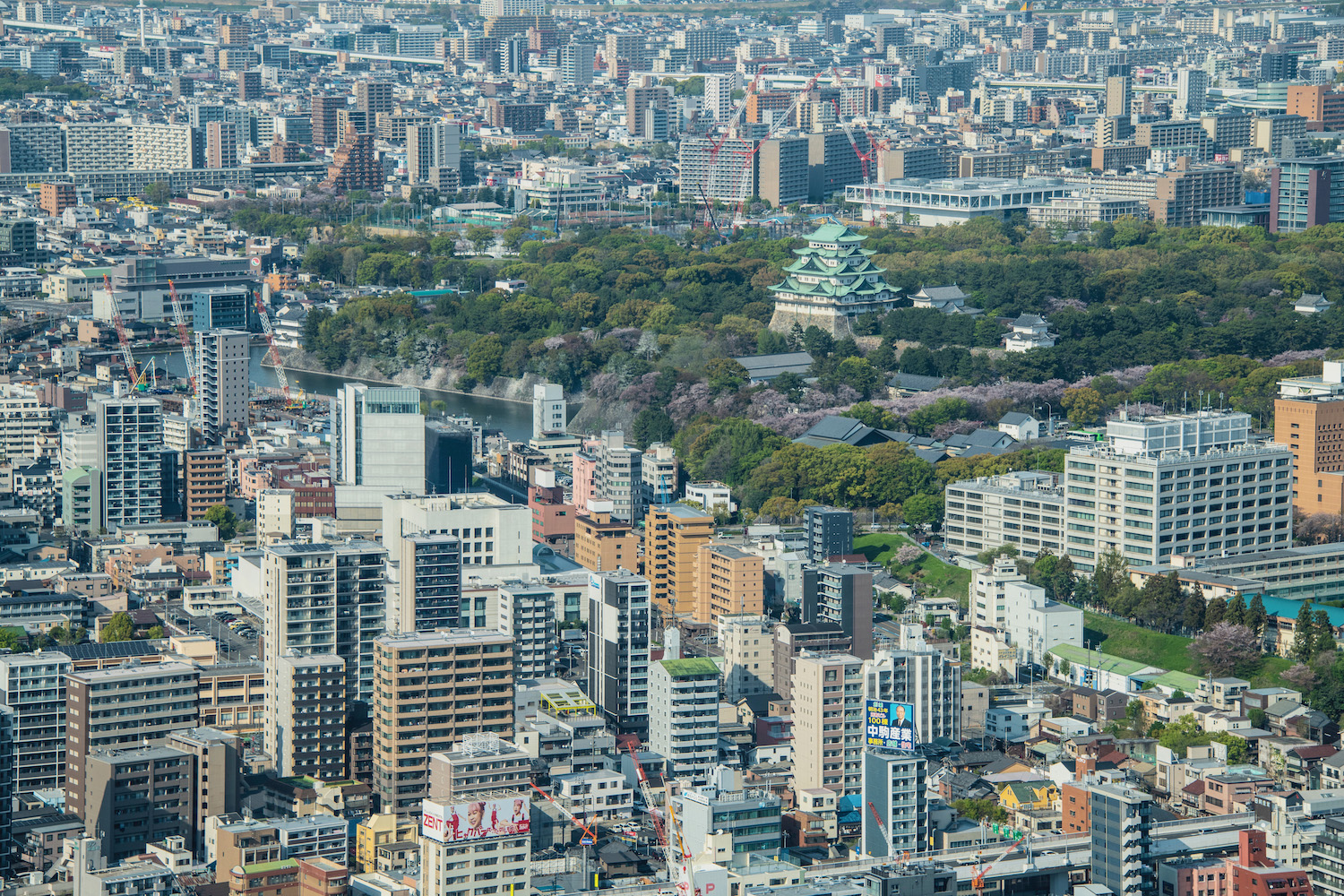 As Japanese castles go, Nagoya's isn't unique—it's not one of the 12 "original" castles, nor is it architecturally distinct from Osaka Castle, which is a much more famous reconstruction. Still, Nagoya Castle is one of the icons of the city's otherwise very modern cityscape. As we walked through Atsuta Shrine and Tanaka-san told me about his love of baseball, he recommended I enjoy the view of the castle from the Midland Square Sky Promenade (a great suggestion, if I do say so myself).
Say a prayer at Atsuta Shrine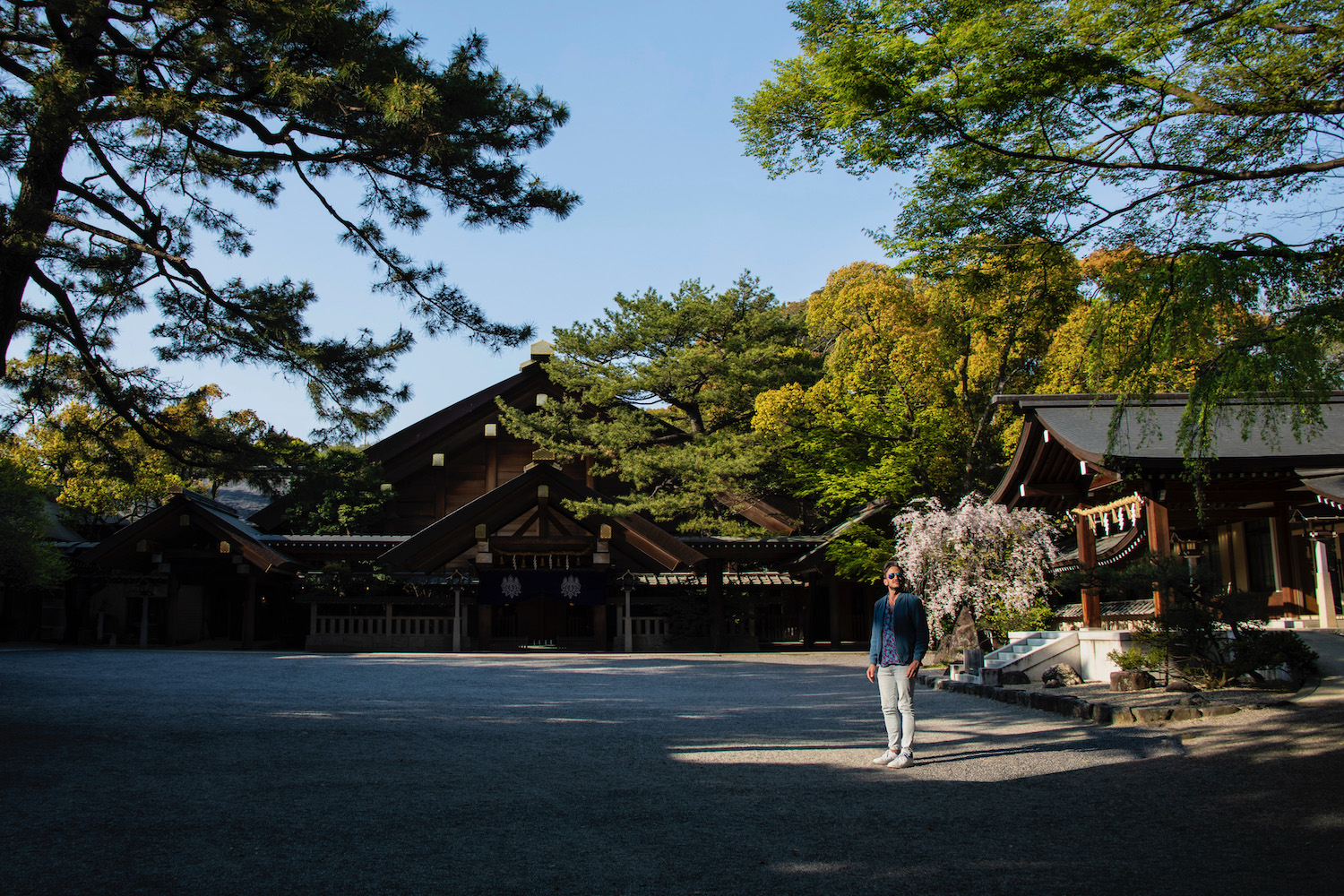 Another insight Tanaka provided me was that Atsuta Shrine is actually Japan's second-most important Shinto shrine, after Ise Grand Shrine located just to the south in Mie. While this fact alone might not be enough to convince the average foreigner that Nagoya is worth visiting, the shrine's spacious grounds (which are less than 10 minutes from Nagoya Station via the Meitetsu Line) are nonetheless a slice of serenity I think we can all appreciate.
(Or Osu Kannon)
Before Tanaka bid me farewell—he of course snapped a selfie of us together—he reminded me to re-visit a spot that had proven one of my favorites during previous visits to Nagoya: Osu Kannon, a 12th-century temple (which has obviously been reconstructed since then) that sits near a sprawling shopping arcade of the same name. Like Atsuta Shrine, it's an oasis of tranquility within an urban jungle, and at a bare minimum, a nice place to have a walk after lunch.
Chow down on Misokatsu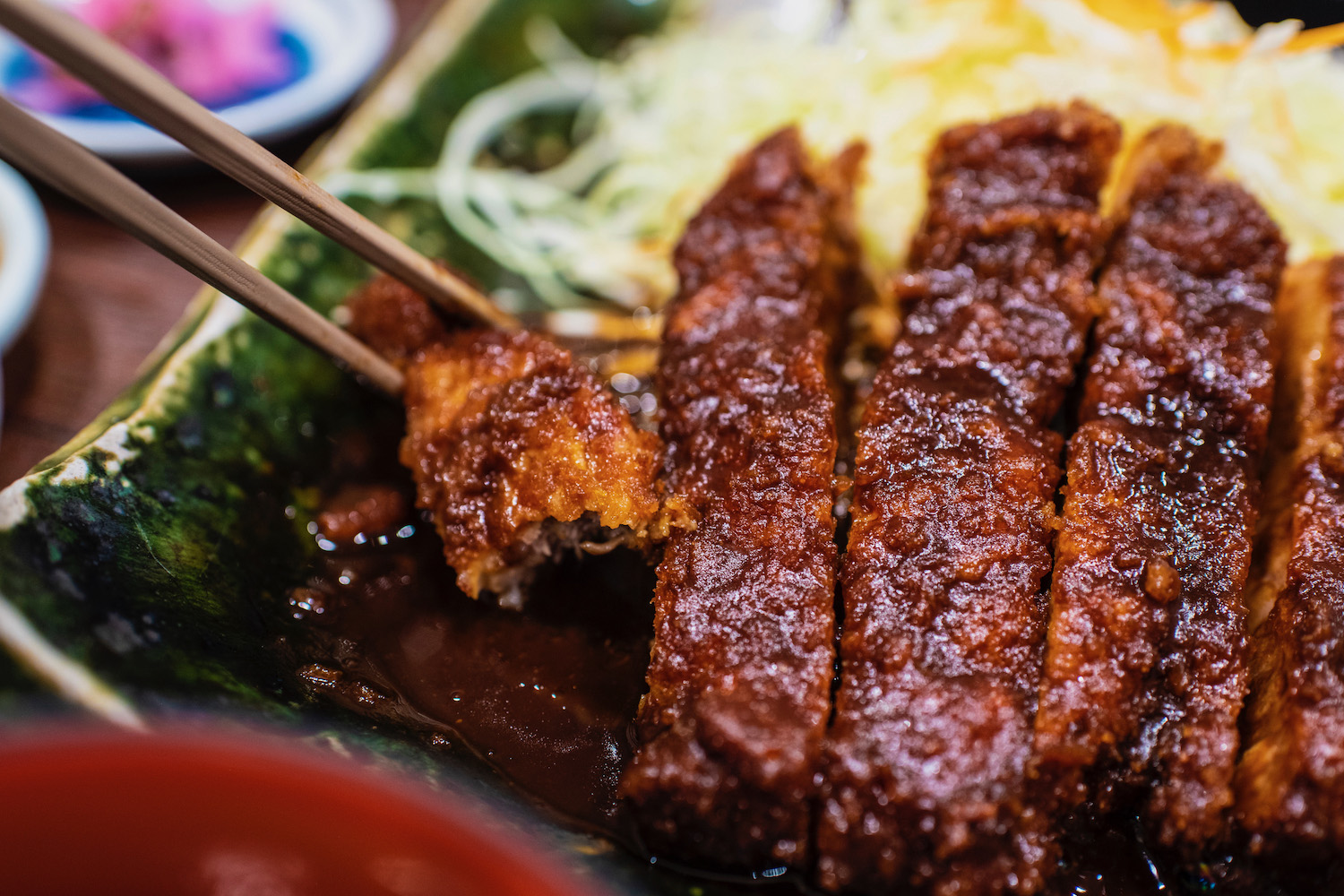 Which nicely segues into what I consider to be the #1 reason Nagoya is worth visiting: Misokatsu. If you want to start your trip off on the most delicious note, I'd probably recommend arriving an hour or two before your hotel check in, in which case you'll want to head to the 9th floor of the Meitetsu Department Store and grab a seat at Yabaton. Here, as the smell of Nagoya's most famous dish wafts in, try not to drown in your own drool as the smell of fresh-fried pork cutlet fills the air, and watch in awe as the waiter drizzles your tonkatsu with the sweet, red miso sauce that gives it its unique-to-Nagoya name.
Make a pilgrimage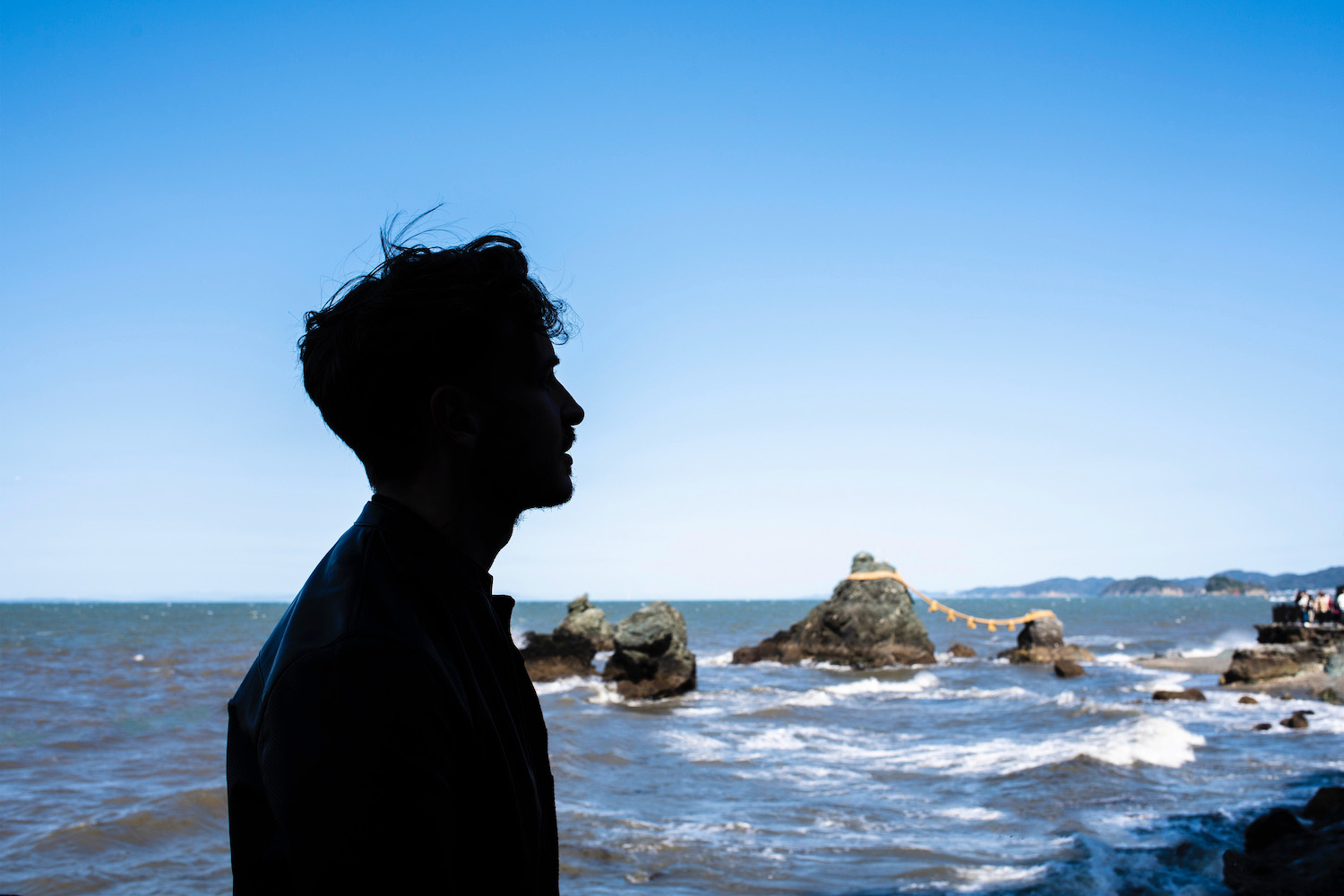 Another reason to visit Nagoya? Use it as a base for more peripheral discoveries, or a starting off point for them. For example, whether you take a day trip or a multi-day adventure, Nagoya is well-situated for exploring the Nakasendo, which was an ancient trading route between Kyoto and Edo (the former name of Tokyo). Likewise, Nagoya sits just up the (rail) road from Mie and Wakayama prefectures. While you can realistically visit places in Mie like the aforementioned Ise Shrine or the beef city of Matsusaka on day trips, I recommend spending a few nights in Wakayama, whether atop Mt. Koya, or hiking the Kumano Kodo pilgrimage.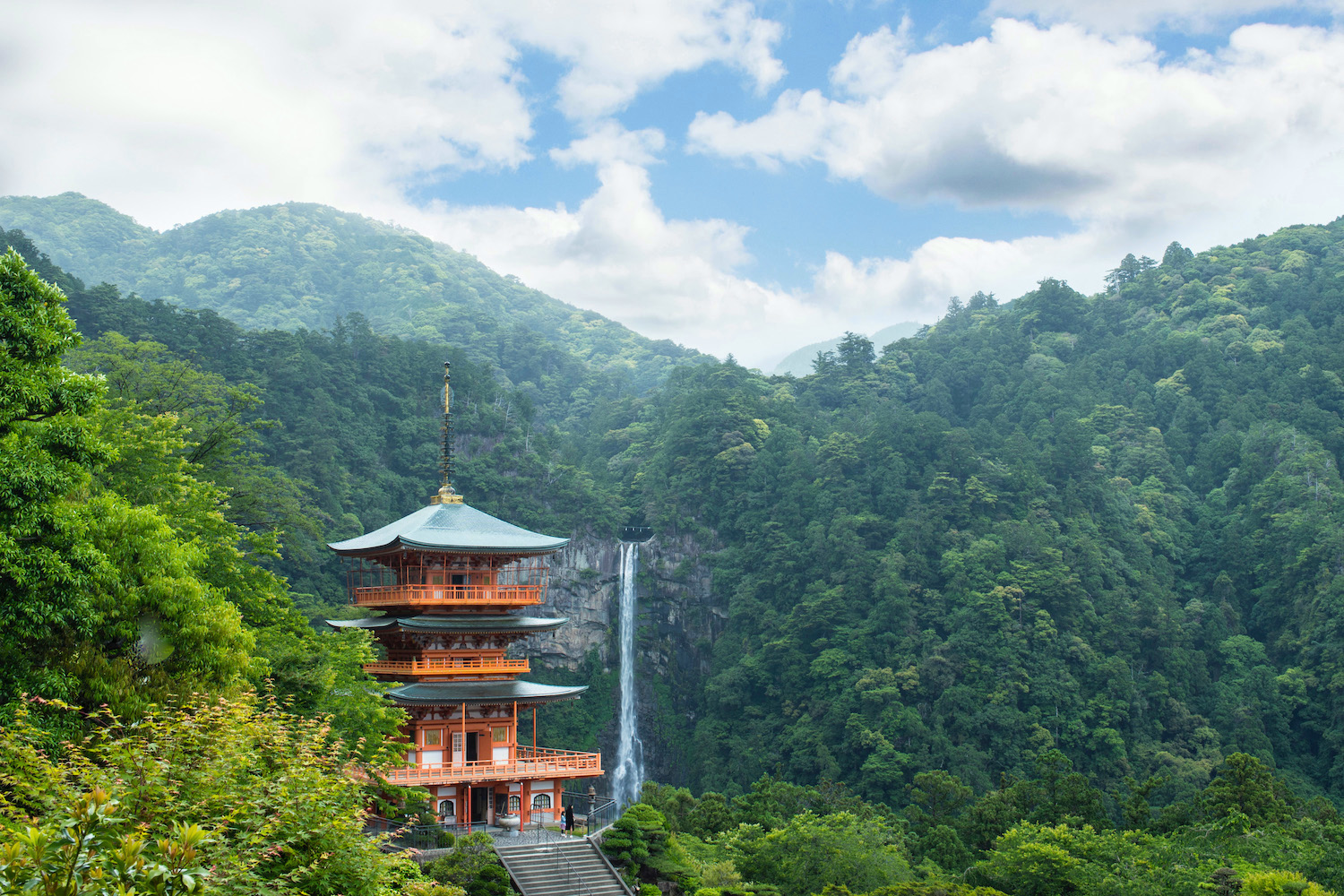 Where to Stay in Nagoya
Like the city itself, most hotels in Nagoya aren't going to win any Japan-wide awards. On the other hand, there are plenty of stylish and affordable boutique properties in the city center. I stayed at Lamplight Books Hotel during my latest visit to Nagoya, while Nishitetsu Hotel Croom is also a place I wouldn't think twice about calling home for a night.
Luxury hotels like The Royal Park Canvas are also convenient to things to do in Nagoya, if that sort of accommodation is more your style. On the opposite end of the spectrum, Trip & Sleep Hostel is a clean, centrally-located and affordable option if privacy isn't among your chief concerns.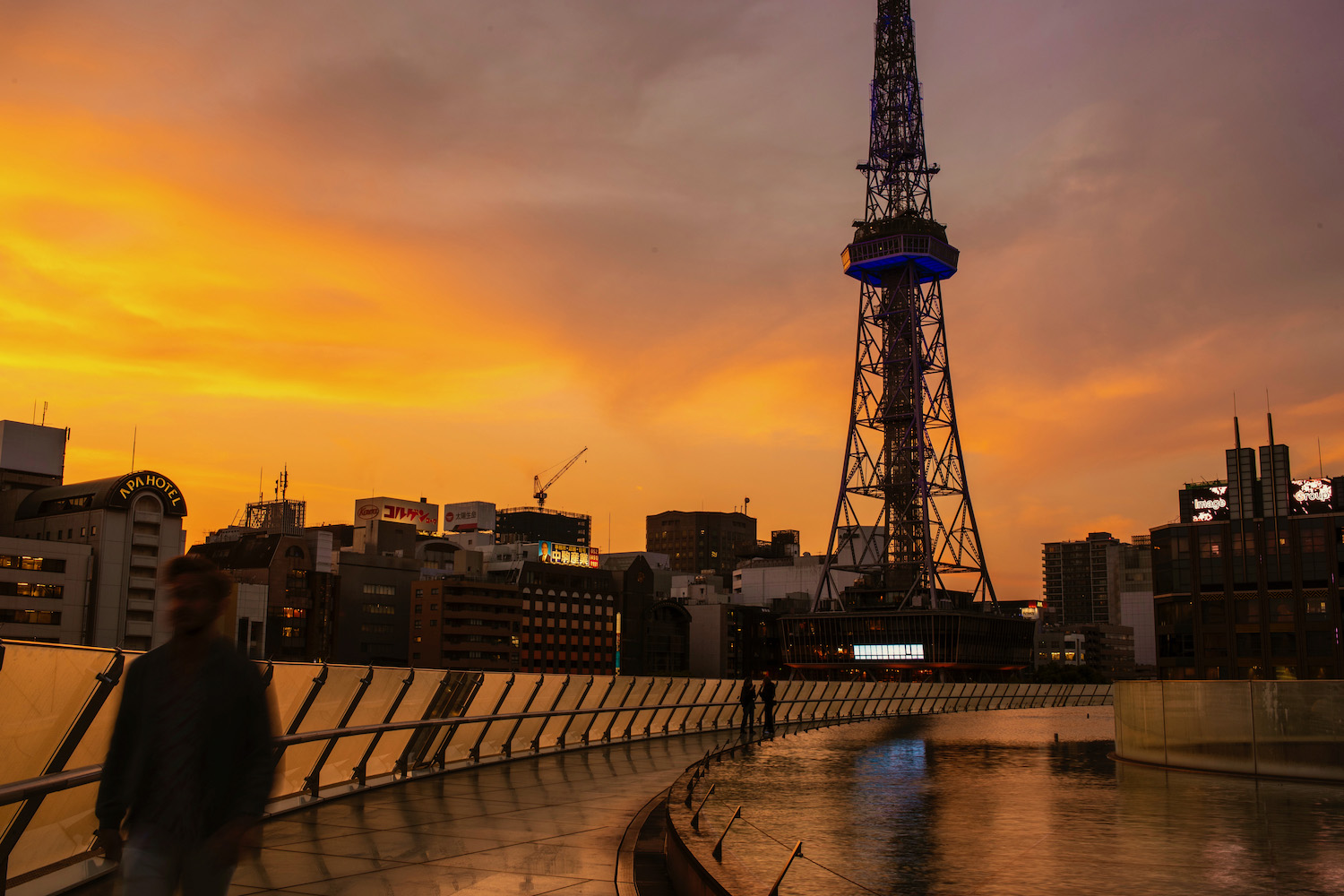 When to Visit Nagoya
As a general rule, Nagoya weather is similar to what you'll find in Osaka and the lower-lying portions of the Kansai region—which is to say that most of the year features relatively agreeable temperatures and manageable precipitation. With this being said, cherry blossom season is the the most beautiful time to visit Nagoya, just as it's the best time to visit Japan as far as most travelers are concerned.
Of course, autumn in Nagoya (and along the aforementioned Nakasendo) is none too shabby. You should be aware, however, that Nagoya's fall season begins later than you might expect, as is the case with autumn in Japan's most popular destinations. Peak colors can take until nearly the first of December to manifest! In winter, Nagoya rarely sees snow.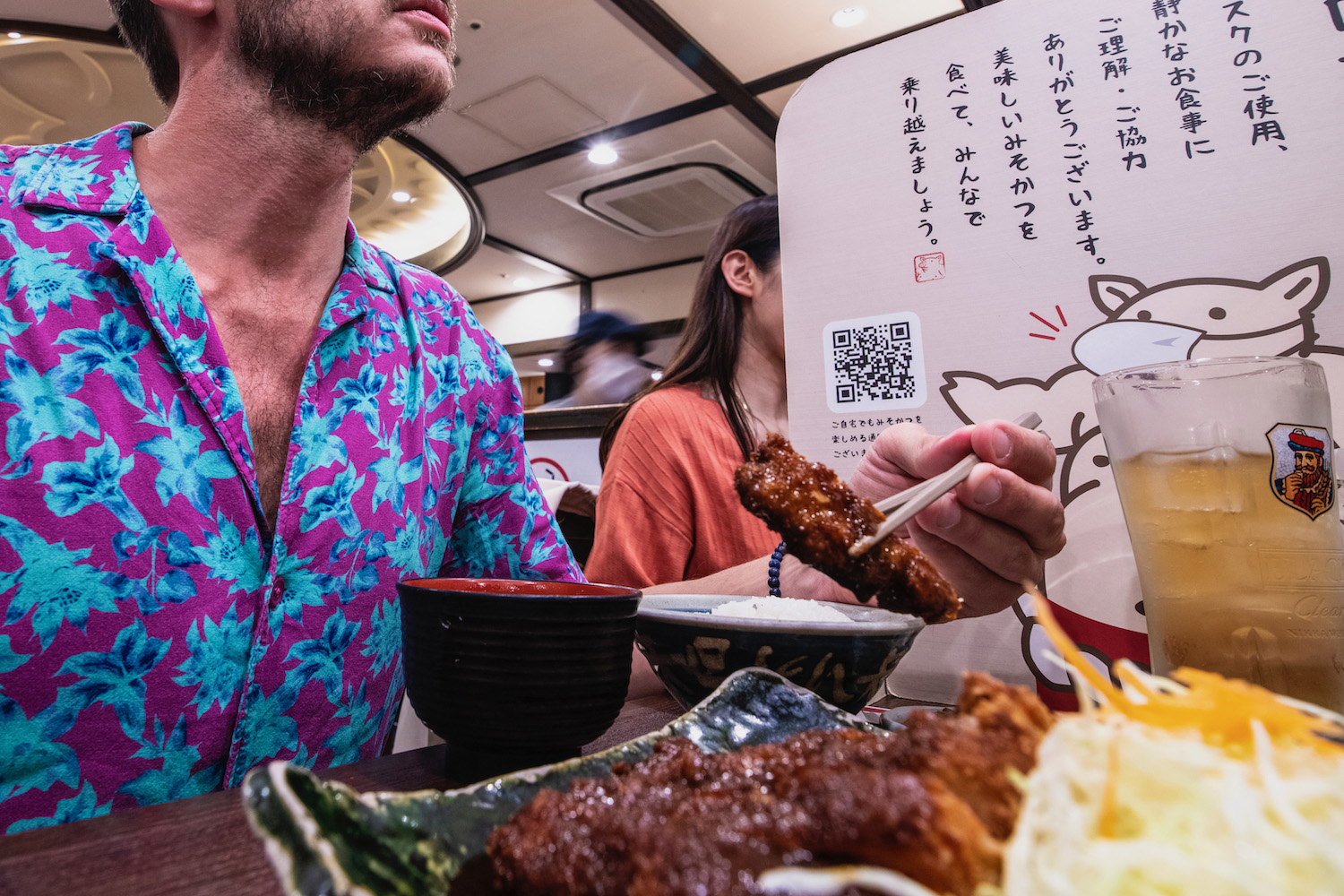 Other FAQ About Things to Do in Nagoya
What's Nagoya famous for?
In terms of attractions, Nagoya is famous for its eponymous castle, and for the sprawling Atsuta Shrine; it's also well-known for being the birthplace of delicious misokatsu. Among Japanese, Nagoya is also infamous: For being badly bombed during World War II, which is why it seems less culturally and architecturally rich than other Japanese cities.
Is Nagoya worth visiting?
Nagoya is worth visiting if you've set realistic expectations for what the city has to offer. Additionally, it helps if one of two things are true: 1) You don't have anywhere else in the country you want to visit more; or 2) You have enough time in Japan (let's say one month in Japan or longer) that you can be a bit carefree with it.
How far is Kyoto from Nagoya?
Kyoto is about 130 km from Nagoya by road, which equates to a driving time of about two hours. On the other hand, the journey will take you about 35-40 minutes on the Nozomi Shinkansen, the fastest bullet train that currently exists.
The Bottom Line
Is Nagoya worth visiting? The exuberance of my Nagoya travel guide stands in stark contrast to the city's lukewarm reputation. While it's true that you're probably not going to spend a long time here, or return here on multiple trips to Japan, there's at least enough to justify a short stay if you have longer than two weeks in Japan. At minimum, you can sit down for a plate of steaming misokatsu on a layover between Shinkansen journeys, or make a quick trip to Nagoya Castle before walking the Nakasendo.