It's taken me longer than I wanted to create a Kumamoto travel guide, and I apologize for that. I've got good reasons for this, however.
Most importantly, it took me a long time to get out of Kumamoto city. With gardens, Kumamon and of course, Kumamoto Castle itself, Kumamoto-shi is a place that charms and comforts you, and makes it difficult to say goodbye.
Whether you plan to stay primarily in town or to get out (mostly likely to Mt. Aso), I have a feeling you'll find what I'm about to say helpful.
Where to Stay in Kumamoto
As is the case with most Kumamoto travel guides you find online, most of the hotels I'll be recommending are in Kumamoto city. Generally speaking, I prefer to stay in city center business hotels, such as Mitsui Garden Hotel and Hotel Wing International. However, Kumamoto does have a limited number of more traditional ryokan properties, including Ryotei Matsuya Honkan Suizenji.
Outside of Kumamoto city, the place you're likeliest to stay is Mt. Aso. Here it's less about finding the right hotel (even if Aso Resort Grandvrio Hotel is an attractive option, assuming you want somewhere resort-style) and more about choosing a good vacation rental. The vast majority of places to stay within the Aso caldera are privately owned, whether you book them on Airbnb or via another channel.
Places to Visit in Kumamoto
Kumamoto Castle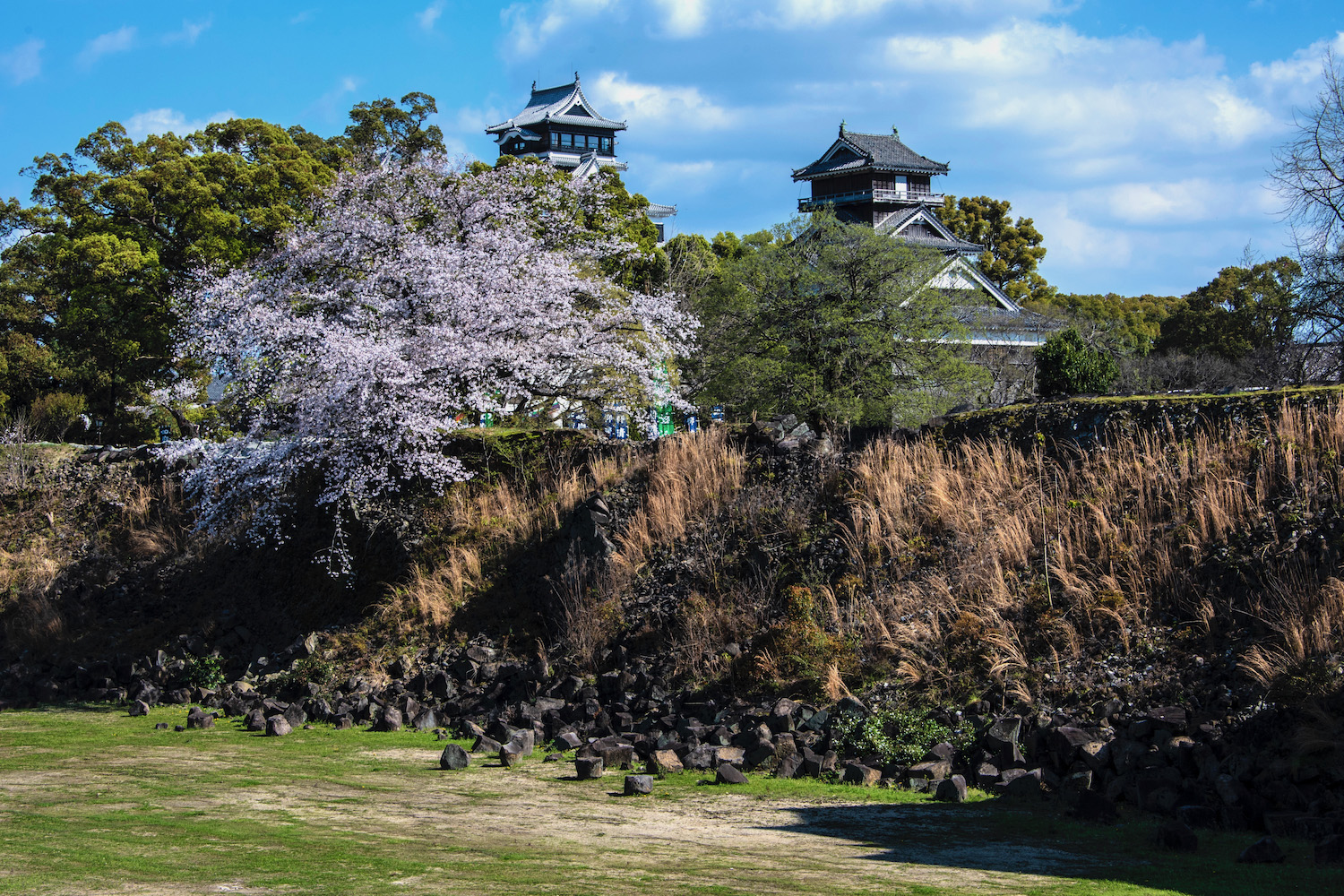 Kumamoto Castle is one of my favorite places in Japan, to such a great extent that I never shut up about it. As I mentioned earlier, it's not one of Japan's "original" castles, but is nonetheless charming, especially in spring. I also feel very inspired by its reconstruction in the wake of the 2016 earthquake, even though it won't be fully completed for another decade (at least).
Suizenji Garden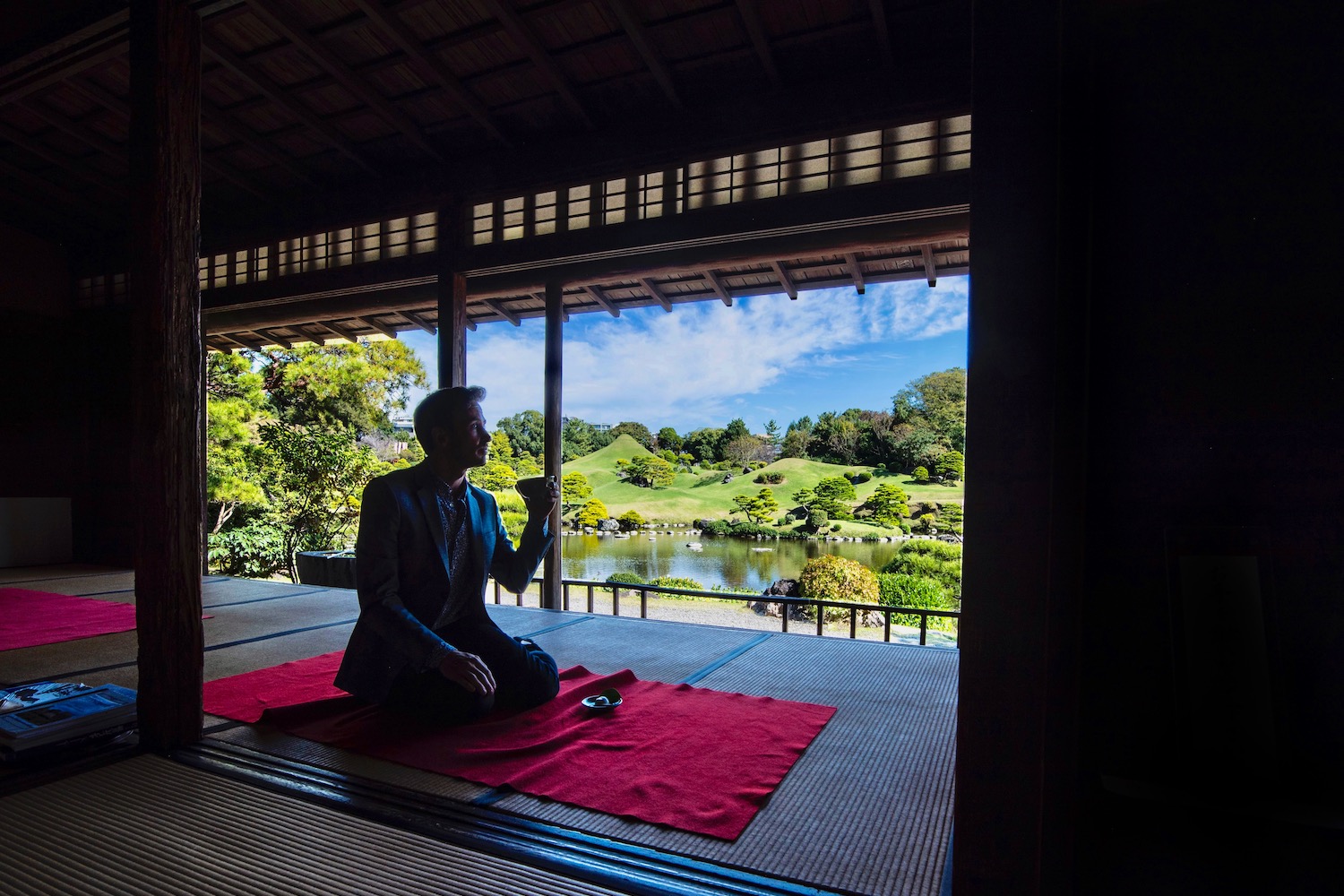 For better or for worse, many a Kumamoto travel guide begin and end at Kumamoto Castle. This is unfortunate for a number of reasons, not least because Suizenji garden is literally just a few tram stops away from the castle. This small garden is one of my favorites in Japan, particularly on occasions when I have time to stop for matcha in its teahouse.
Honmyoji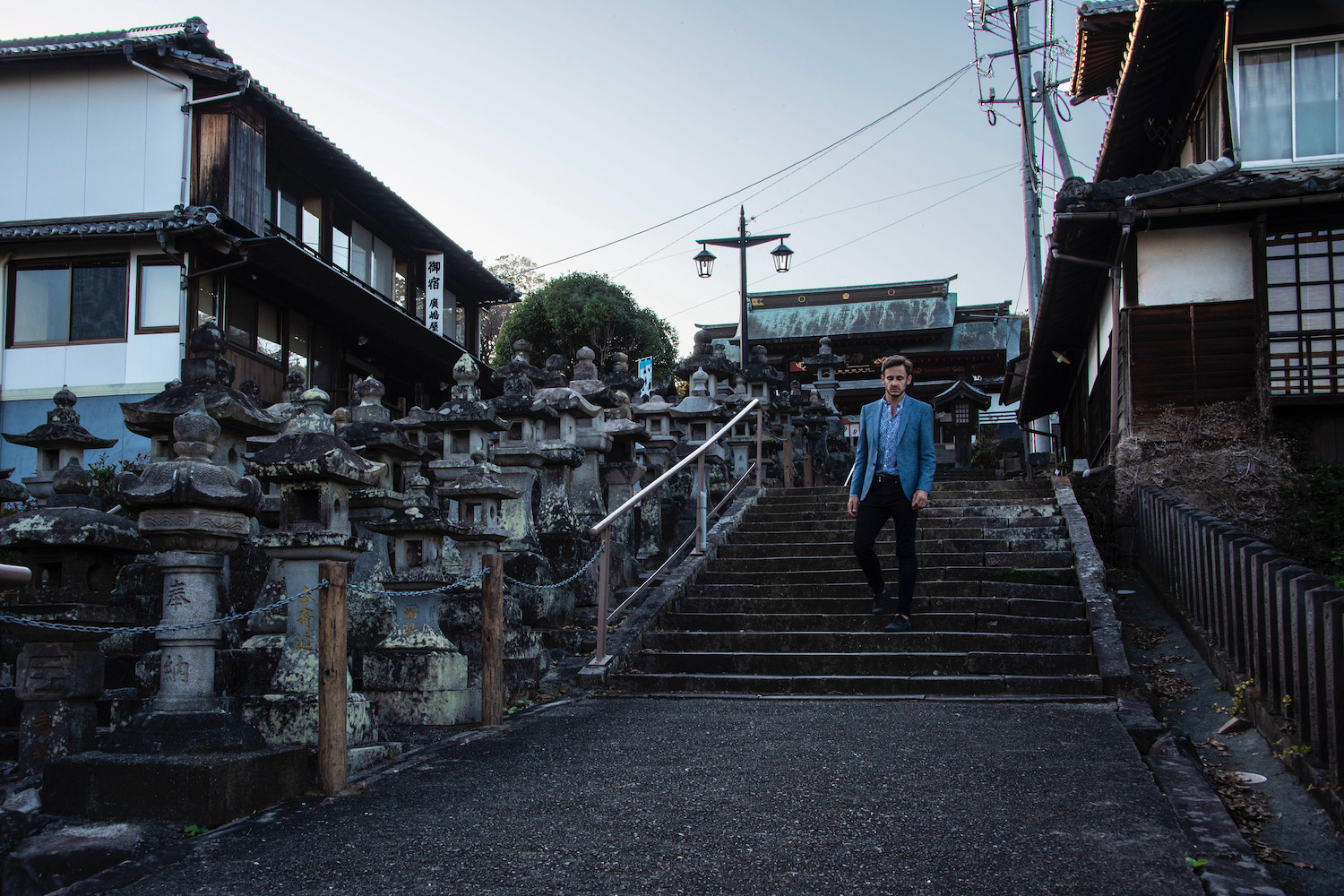 Another underrated place in Kumamoto city is Honmyoji temple, which kills two birds with one stone. First, it's an objectively awesome Buddhist temple, having originally been opened to the public in the year 1614. Beyond this, it sits on a hill to the west of Kumamoto looking over the city, so it doubles as one of my favorite viewpoints, whether to admire the castle or just the Shinkansen speeding past.
Mt. Aso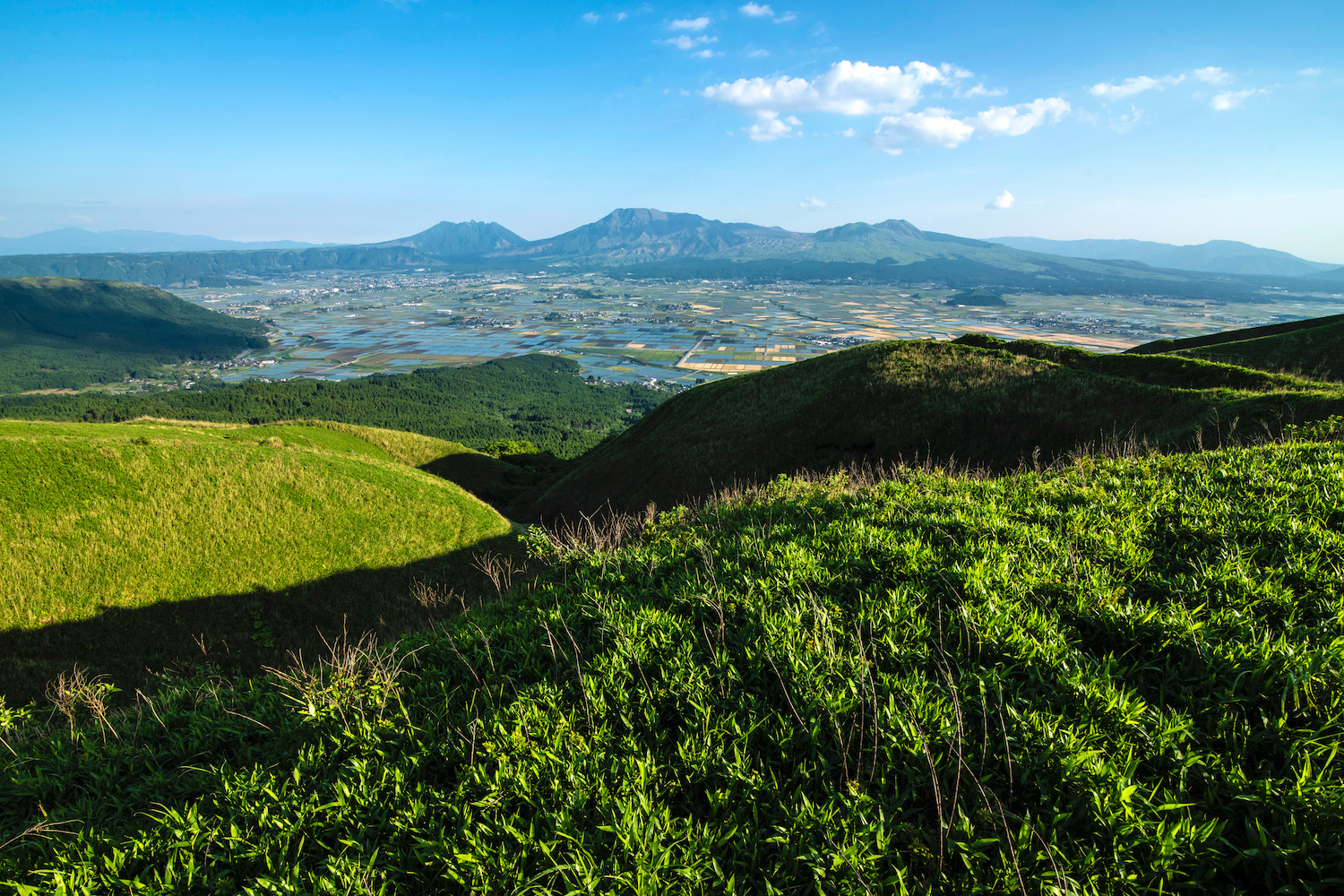 The good news? Unlike some content creators, I've decided to make the Aso Geopark a central part of my Kumamoto travel guide. Whether you hike amid its craters and ridges, or visit peripheral attractions in the area, it's one of the top places to visit in Kyushu. The better news? I've written an entirely separate guide to Mt. Aso, which I recommend you read if you're planning to go.
Takachiho Gorge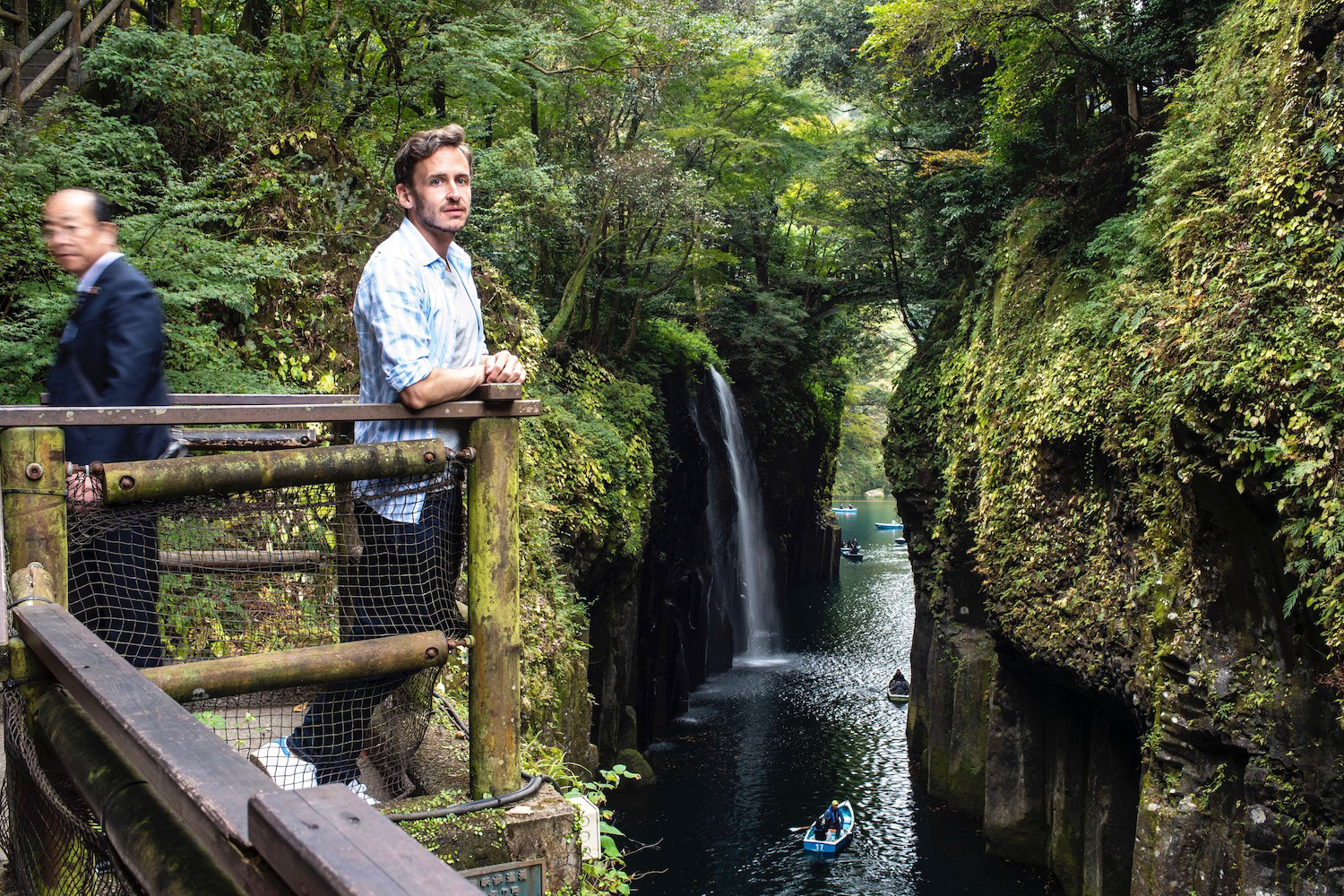 Although Takachiho Gorge is technically located in Miyazaki prefecture, it's actually closer to Kumamoto City than it is to Miyazaki City. Keep in mind that if you want to come here, it's best to rent a car. While you can get here by bus, the journey is long and multi-sped, and will require you to spend more of your day in transit than simply enjoying yourself.
Is Kumamoto Worth Visiting?
Kumamoto is absolutely worth visiting, even if you don't feel extremely excited about it yet. For one, getting there is not much of a slog, since it's right on the Shinkansen line. You could stop for a day—for part of a day—on your way from Fukuoka down to Kagoshima and then, only if you end up loving it, stay for a bit longer and explore the prefecture more.
On the other hand, if you love my Kumamoto travel guide, you can go ahead and book a few days preemptively. If you just want to see the city, I'd suggest spending two nights in one of the hotels I recommended earlier in this guide. If you also want to explore Mt. Aso, meanwhile, split it up. While you can technically see Aso on a long day trip from Kumamoto city, it's best spend at least one night there.
Other FAQ About Visiting Kumamoto
What is Kumamoto known for?
Kumamoto is known for many things, depending on who you ask. For tourists, it's famous for Kumamoto Castle, which is one of Japan's most-loved, in spite of not being an "original" specimen. Kumamon, the city's mascot, is well-known even among people who don't plan to visit. The city gained infamy, meanwhile, after the tragic earthquake that struck in 2016.
Is Kumamoto a major city?
Kumamoto is one of the largest city's in Kyushu, in spite of being much smaller than many on Japan's main Honshu island. As of 2012 (the latest year for which countrywide records are publicly available), Kumamoto was the 19th largest city in Japan, with a population of 730,000.
Is Kumamoto a good place to live?
Kumamoto is a medium-sized Japanese city with a pleasant climate, plenty of attractions and good connectivity to other destinations in Kyushu. It's a good place to live if you think you'll be pleased by these aspects of it, and don't need the cosmopolitan vibe of Tokyo or Osaka.
The Bottom Line
I hope you've found my Kumamoto travel guide helpful. Whether you're coming in spring and want to see Kumamoto Castle framed by sakura billows, in the summer for hiking at Mt. Aso or any other destination at any other time of year, the heart of Kyushu deserves to be at the heart of your next Japan trip. Kumamoto has something to offer to everyone, even if it's just the opportunity to hug Kumamon (or one of his many impersonators) yourself. Want to make sure your time in Kumamoto is especially unforgettable? Commission a custom Japan itinerary today!