Wakayama is a place many travelers miss—but I get why they do. Located at the southeastern periphery of Kansai, you might say it's the region's appendix.
Like that organ, Wakayama is a place you can survive without seeing, but that also has the potential to cause you a lot of pain if you ignore it. Although it can be hard to reach, logistically, it's home to some of Japan's most unforgettable destinations.
The good news? I promise I'm done with the unpleasant medical analogies. The better news? My Wakayama travel guide will put an end to your days of disregarding this essential Japanese prefecture.
Where to Base Yourself in Wakayama
The Wakayama hotels you choose depend heavily upon where in Wakayama you plan to go. For example, while Wakayama City is home to fine properties such as the Daiwa Roynet and Hotel Lascala, these will be irrelevant to you if you plan to hike the Kumano Kodo, or even to sun yourself on the beaches of Shirahama. (TIP: In the case of the Kumano Kodo, you will likely need to enlist the help of a third party such as Kumano Travel).
Indeed, there's not one great place for a base in Wakayama. If you want to visit Koyasan, for instance, you'll almost certainly need to do a shukubo (temple stay) such as Eko-in or Saizen-in. Finishing up the Kumano Kodo, it's a good idea to spend a night in Shingu (I can recommend the Sou Guest House) or even Katsuura, where Hotel Nagisaya is a good option.
My Favorite Things to Do in Wakayama
Do a Koyasan temple stay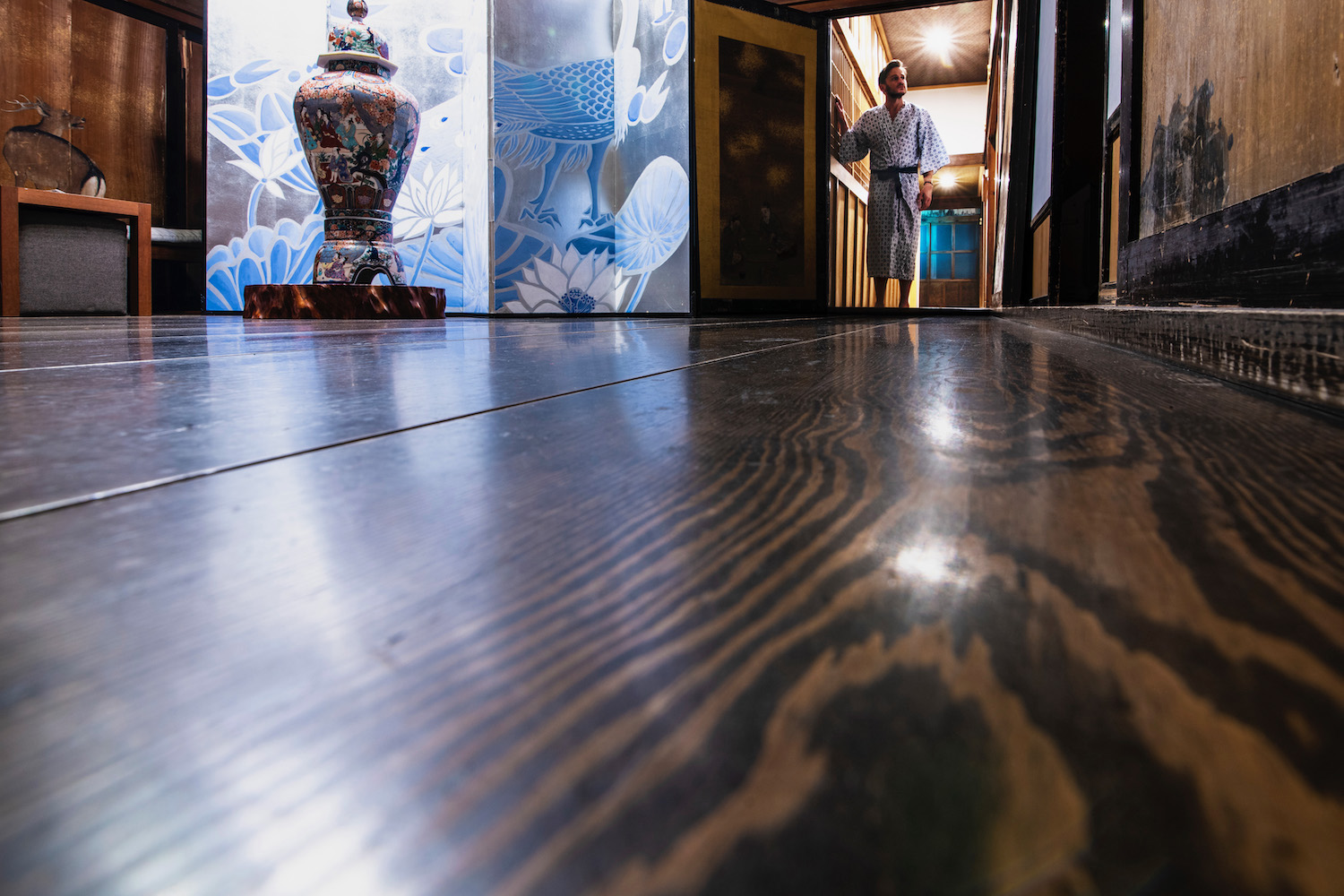 Although you can enjoy Mt. Koya without staying overnight in a temple, I highly recommend sleeping in a shukubo. This way, you can wake up and, after watching the temple's monks pray, simply walk to attractions like the Danjo Garan temple complex (though you may need a bus to visit Okuno-in cemetery), rather than having to take a long train journey from Osaka.
Hike the Kumano Kodo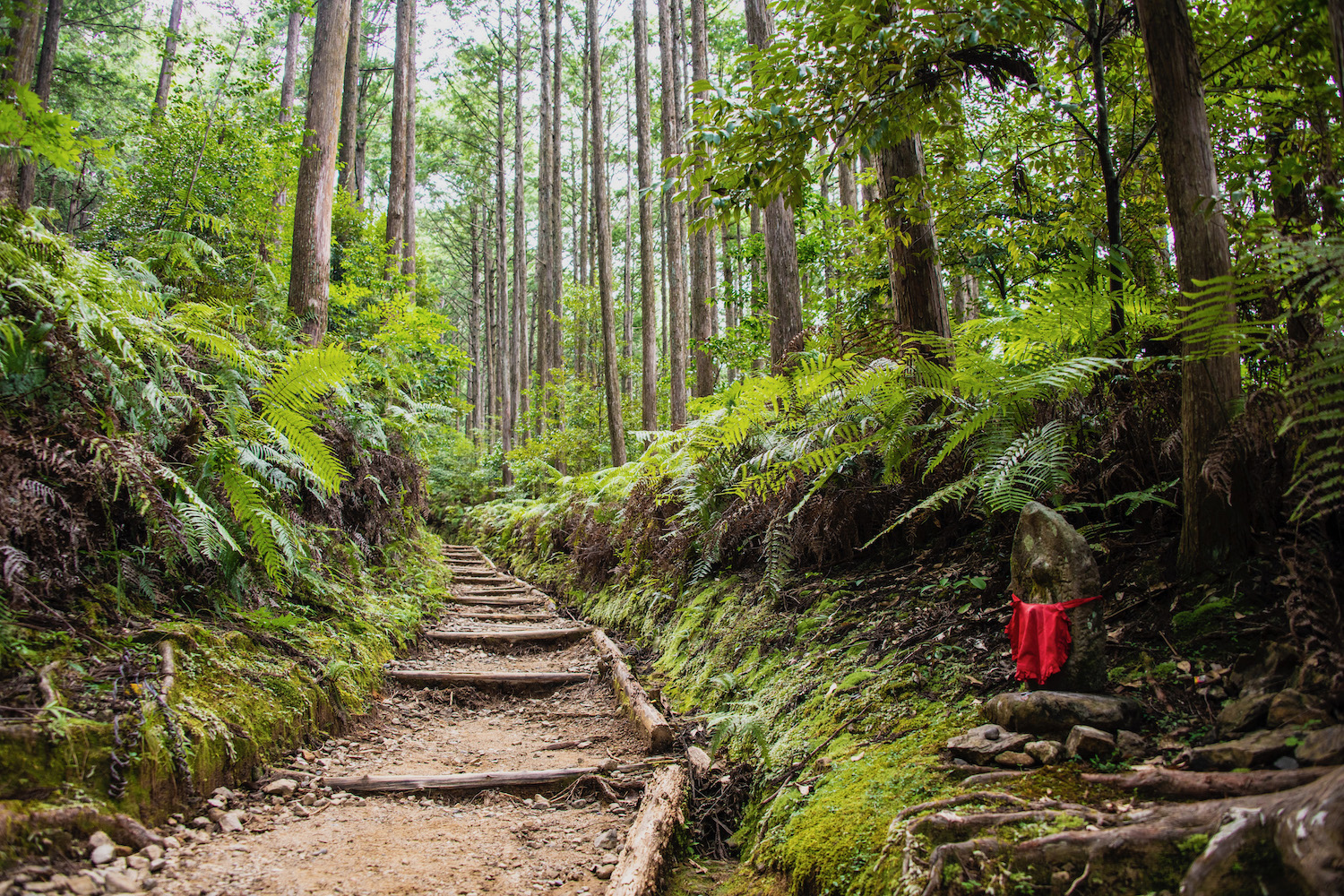 Another option for where to go in Wakayama is similarly spiritual to Koyasan. However, while you have the option of hiking up Mt. Koya from ground level, the entire point of the Kumano Kodo is that it should be walked—it's a pilgrimage, after all. Note that unless you plan to rely heavily on the buses that run along the Kumano Kodo route, this experience alone will require at least 3-4 times.
Hit the beach in Shirahama
Wakayama prefecture is home to some of the most beautiful beaches on the Japanese island of Honshu. When it comes to swimming and sunbathing, Shirarahama Beach (located in Shirahama city) is probably the best example, although wilder ones on the east coast might objectively be more visually appealing. Note that in order to get here from Shirahama Station, you will need to take a short bus ride.
Scale Shingu's Kamikura Shrine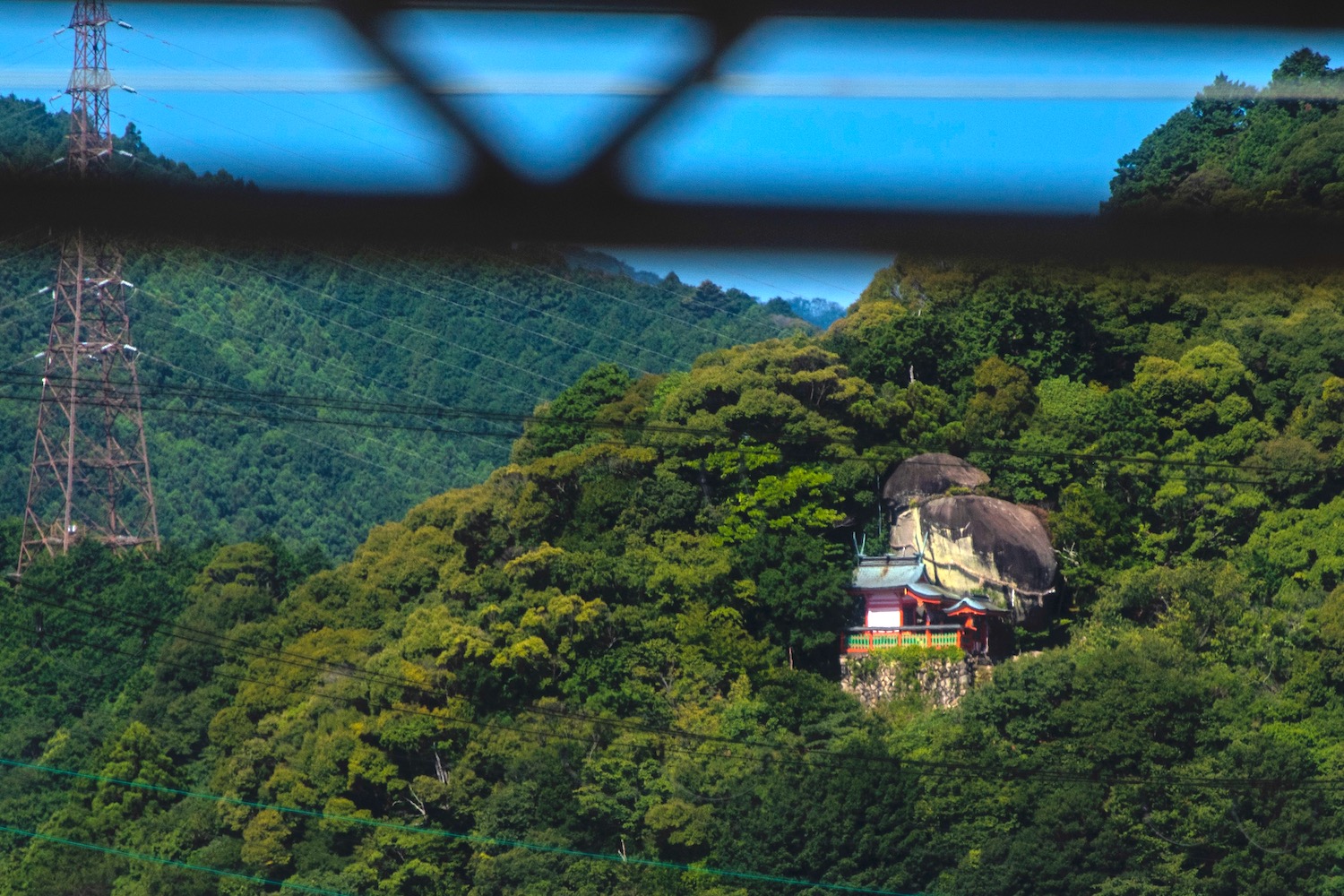 Located in Shingu city, Kamikura Shrine isn't always listed among the top places to visit in Wakayama. However, whether you're more interested in the shrine itself or in the fabulous sea views it offers, I can say it's one of my highlights in this part of Japan. It's particularly good as an epilogue to a longer hike along the Kumano Kodo, which for many travelers ends in Shingu.
Marvel at the Nachi Taisha pagoda waterfall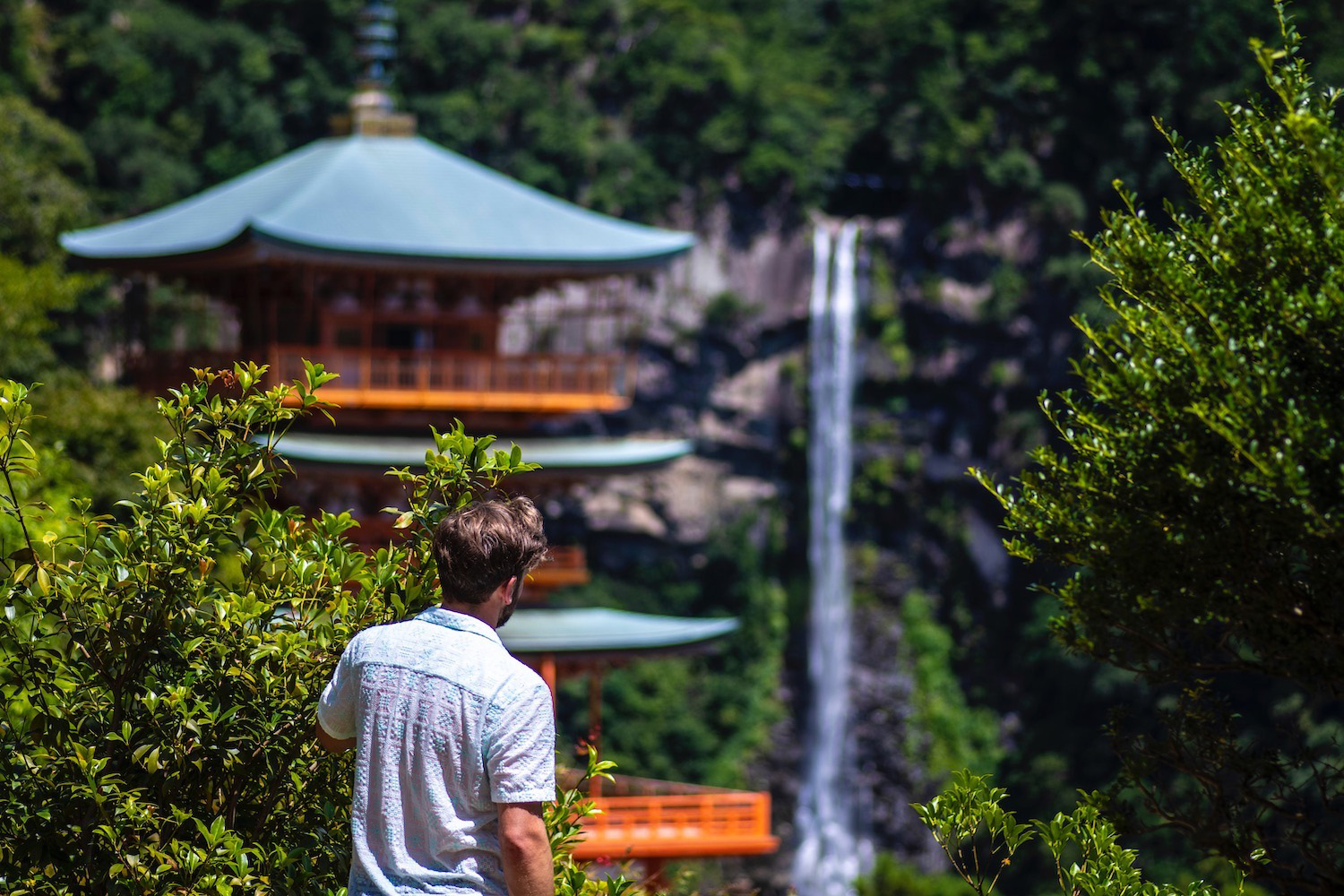 From Shingu, continue down the coast via train to Kii-Katsuura Station. Here, you'll board a bus bound for Nachi Taisha, the name given to a large, sacred complex built around Nachi Waterfall. While the main attraction here is Seiganto-ji pagoda (and seeing it in the context of the waterfall), the entire place is show-stopping, not just the waterfall temple itself.
How Many Days Do You Need in Wakayama?
Wakayama prefecture is huge, and since it isn't served by the Shinkansen, it can take a long time to get around. Topography compounds this: The local trains and buses that connect many destinations have to take long, circuitous routes. As a result, you'll probably need longer in Wakayama than you're expecting: A minimum of a week to see everywhere in this Wakayama travel guide.
On the other hand, you of course don't need to visit all these places on a single trip. For instance, it could be that you tack a couple nights in Koyasan on after you explore Kyoto and Osaka. Alternatively, you may hike the Kumano Kodo for 3-4 days, then continue northward into Mie prefecture and eventually onward to Nagoya.
Other FAQ About Visiting Wakayama
Is it worth going to Wakayama?
Wakayama is absolutely worth visiting! Keep in mind, however, that Wakayama is a huge prefecture, whose main destinations are separated by long distances. Before deciding whether to go to Wakayama, first decide where in Wakayama you wish to go, be that holy Mt. Koya, beautiful Shirarahama Beach or the Kumano Kodo pilgrimage.
How do you get around Wakayama?
Most travelers use a combination of buses and local trains (which are operated both by JR, as well as private companies line Nankai and Kintetsu) to get around Wakayama prefecture. While having a car will make your life a lot easier, it isn't necessary for the majority of trips.
How long does it take from Osaka to Wakayama?
You can reach Wakayama City in as little as 90 minutes from Osaka Station, depending on which train you take—the Kuroshio Limited Express is the fastest option if you hold a Japan Rail Pass. However, if you plan to visit other destinations in Wakayama, you may have a much longer travel time. This is especially the case for places in eastern Wakayama, such as Katsuura and Shingu, which are over four hours away from Osaka.
The Bottom Line
I hope this Wakayama travel guide has inspired you to visit Kansai's appendix, whether you've come to Japan often and have continued skipping it, or it's your first trip, and this is where you find yourself as you stumble off the beaten path. Some destinations in Wakayama are basically mainstream, such as Mt. Koya, where you can do a temple stay. Others are on their way to getting there, from the Kumano Kodo, to the coastal towns at either end of it. No matter where you think you'll end up going on your trip to Wakayama, I do hope you'll consider hiring me to plan it.