I'll start this post with an honest statement: Visiting Takayama from Tokyo, at least assuming you don't stay overnight, isn't my favorite way to see this charming city in the Japanese Alps. Whether you hole up at a cozy Takayama ryokan for a couple of nights or a whole week is up to you, but Takayama's not a city you should rush through, in spite of its small size.
To say nothing of surrounding Gifu prefecture, and the countless things to do on offer there apart from Takayama attractions. For the purposes of this article, I'll mainly highlight Takayama things to do within the city center, but trust me: They're only the tip of the iceberg.
How to Get to Takayama from Tokyo
Though you can't ride a Shinkansen all the way to Takayama train station, you can travel to Takayama using a Japan Rail Pass. Ride any westbound bullet train from Tokyo to Nagoya, then transfer to a Hida Limited Express train to Takayama. The journey is long, more than five hours in total, which is why seeing Takayama on a day trip from Tokyo is basically impossible, at least until you want to pay cash to travel from Tokyo to Takayama by bus.
However, once you make peace with spending at least a night in Takayama, you can use it as a hub for excursions in the Japanese Alps and beyond. For example, you can easily travel from Takayama to Kanazawa or the UNESCO World Heritage town of Shirakawa-go (though I'll only be detailing the latter for the purposes of this article).
Things to Do in Takayama
Takayama Old Town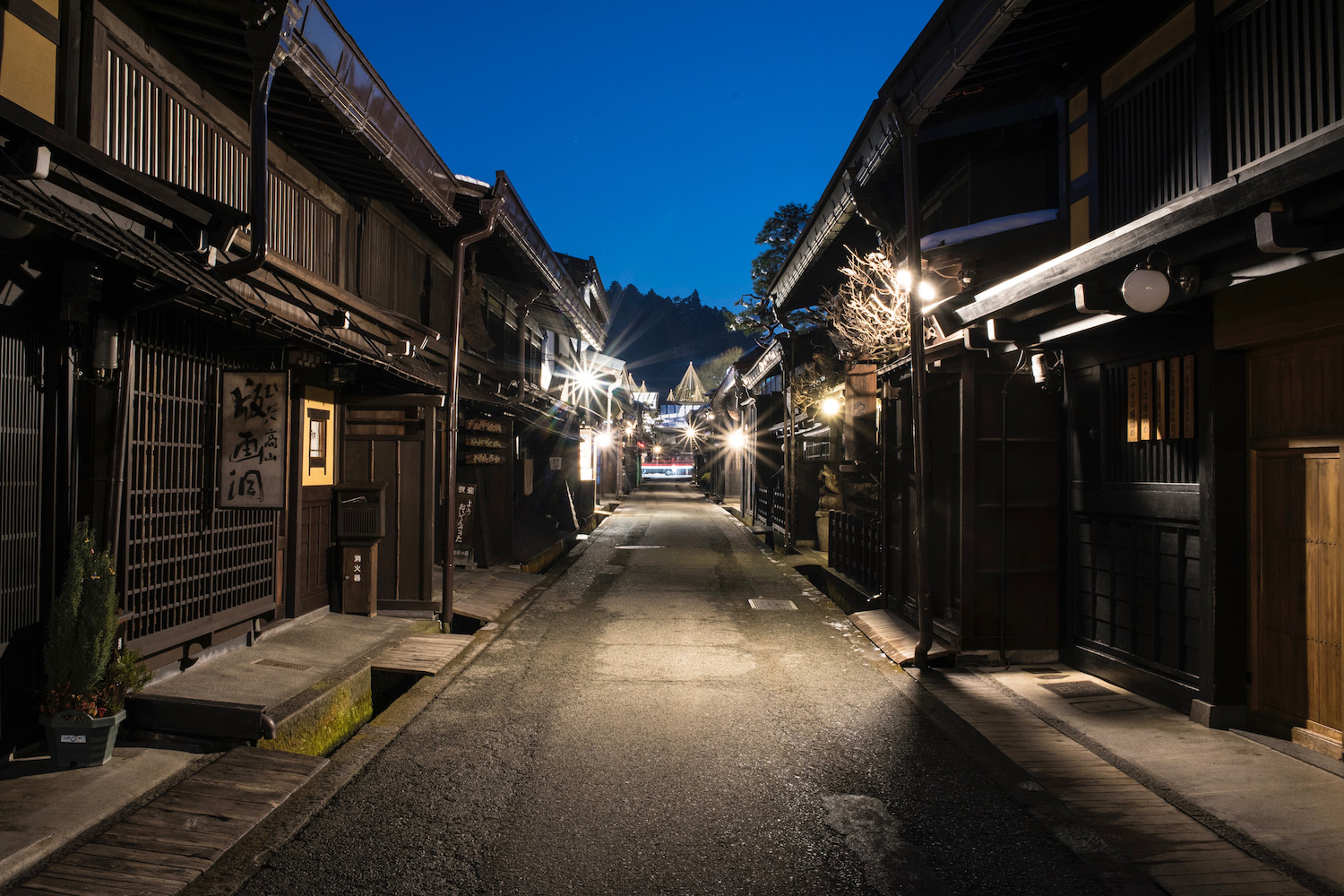 Not unlike Kyoto or the aforementioned Kanazawa, much of Takayama is "old." However, whether you walk along charming streets like the Edo-era San-machi Suji, ascend the hill where the ruins of Takayama Castle sit or simply walk back and forth across the Nakabashi bridge until you're tired of seeing postcard-perfect scenes everywhere you look, Old Takayama is timelessly enjoyable.
Higashiyama Cemetery
To be sure, while some might consider it to be part of the "Old Takayama" agglomeration I outlined above, I consider the sprawling Higashiyama Cemetery separately. This is first and foremost because of how massive it is—it's literally a city of the dead! It's incredible peaceful to walk through, and very picturesque as well, which is why it's a must-visit whether you travel to Takayama from Tokyo or other Japan destinations.
Miyagawa Morning Market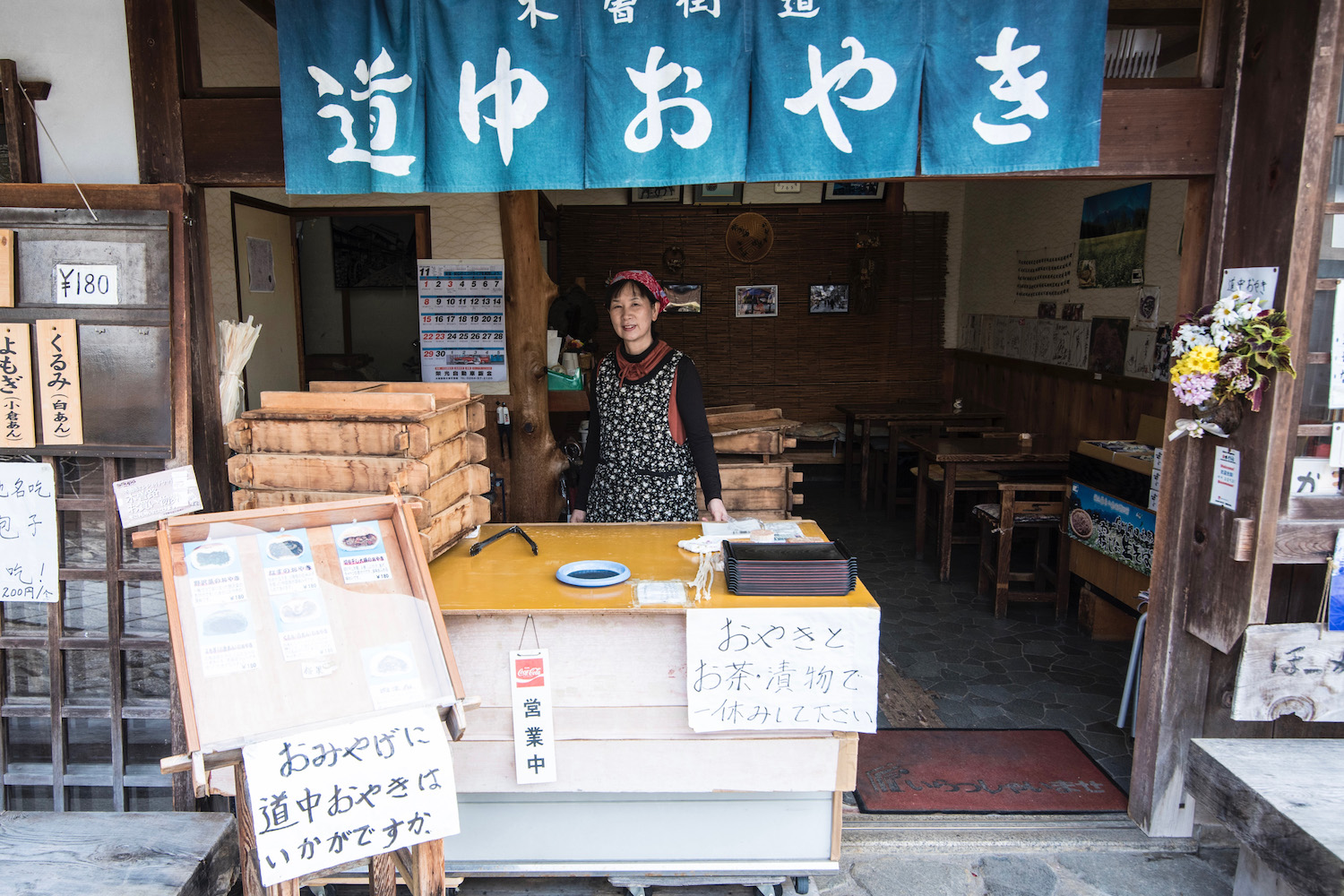 There's shopping everywhere throughout old Takayama—whether you visit the Takayama Morning Market, you're going to have a chance to buy souvenirs. One of the reasons I'd recommend you make the effort, however, is that it's very enjoyable to watch locals shop for their day's meals (be they Takayama ramen with karaage fried chicken, or something more traditional) not to mention to observe how the Japanese manage to operate a rather busy shopping center, one that's largely disassembled every night, in the most orderly way.
Hida Folk Village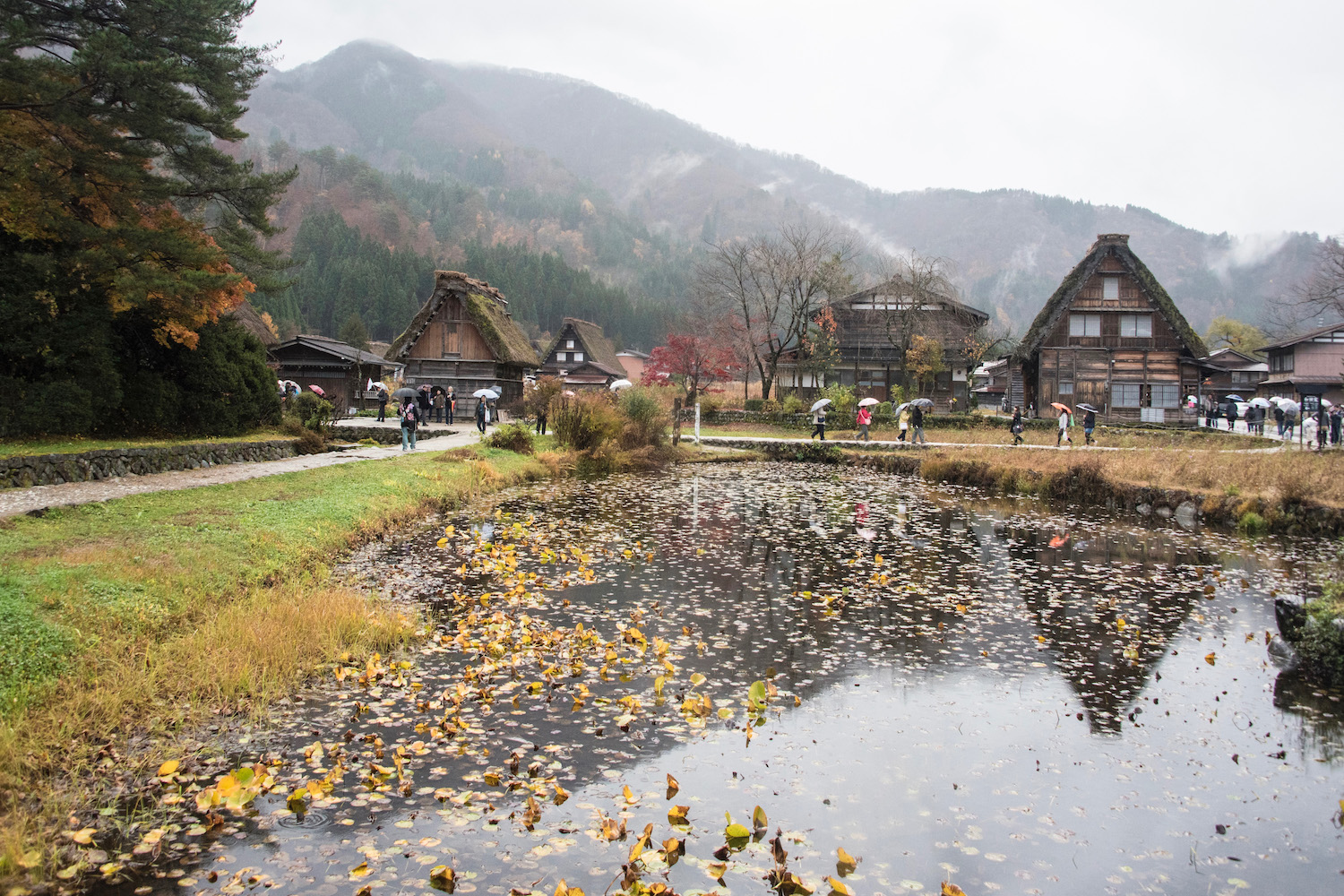 Spoiler alert: I consider this place to be somewhat similar to the UNESCO World Heritage site of Shirakawa-go, which is the next destination I'm going outline in this article about seeing Takayama from Tokyo. To be sure, I'd mostly highlight Hida Folk Village as being a worthwhile stop on the Takayama itinerary of people who aren't going to have time to visit Shirakawa-go, even if I also consider that village to be one of the top things to do in Takayama.
Shirakawa-go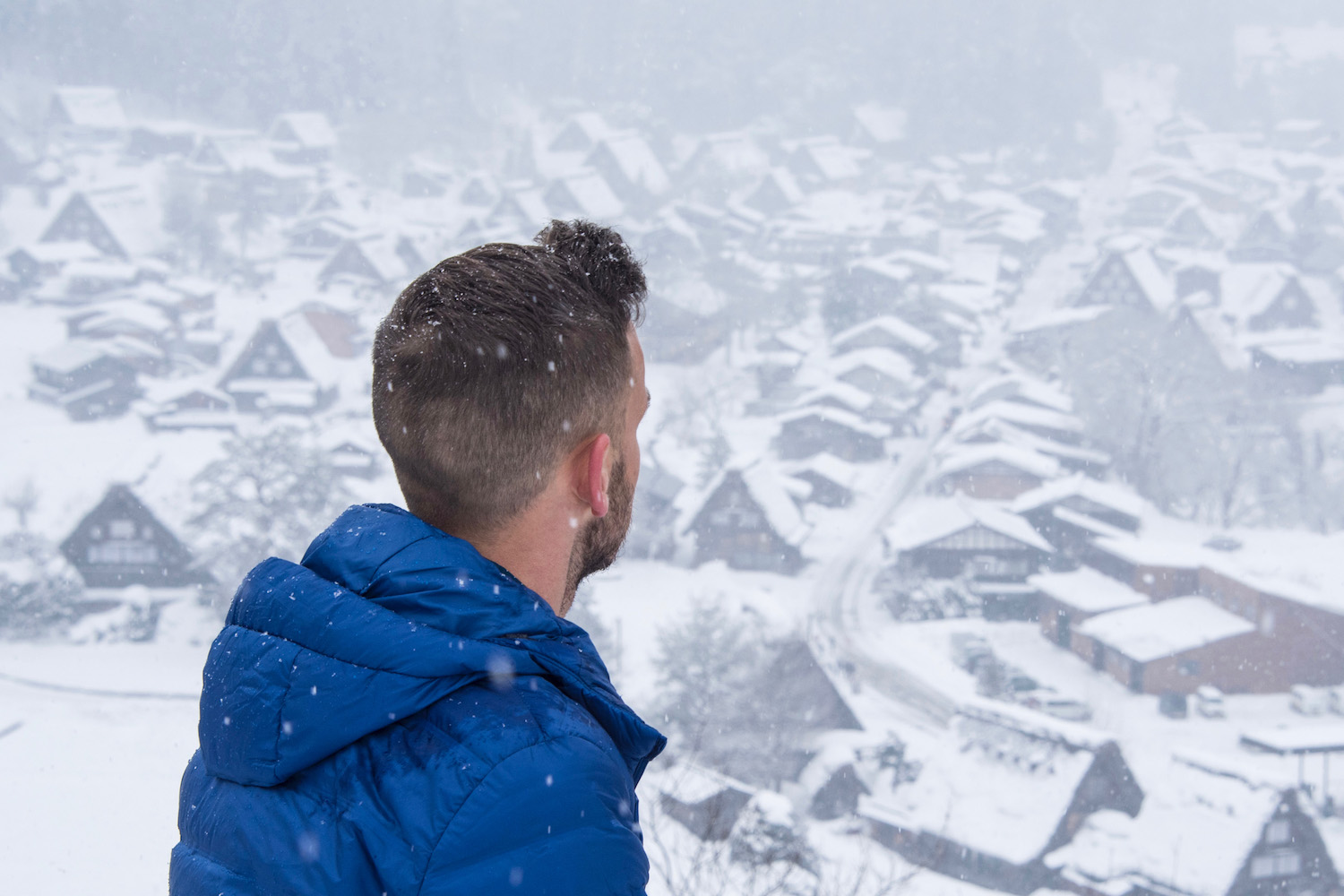 Traveling from Takayama to Shirakawa-go is easy and quick—buses take about 45 minutes, depart hourly and are direct. However, while exploring these traditional houses or seeing them from the town's viewpoint are immensely pleasurable experiences, I'd recommend going as early in the morning as possible to avoid crowds. They can be oppressive, to say the least, especially during sakura and fall color seasons.
When to Visit Takayama
Generally speaking, Takayama weather is colder and wetter than much of the rest of central Honshu; you shouldn't let the likelihood of a warm, sunny day (spoiler alert: they're rare here) determine when you come to Takayama. Many of the Takayama things to do are relatively evergreen, even the aforementioned trip from Takayama to Shirakawago.
My very favorite time to come to Takayama is when I'm in Japan in autumn, with sakura season being a close second. I've yet to visit Takayama during summer, though I recently took a Takayama winter trip. Higashiyama Cemetery and Nakabashi Bridge covered in snow were just as charming as I imagined they'd be, to say nothing of how warming my Takayama onsen experience was.
Where to Stay in Takayama
I love me a Takayama ryokan—there are cities in Japan more suited to the country's famous traditional guesthouses than Takayama. With this being said, staying at a Takayama ryokan is not a cheap experience generally speaking.
To be sure, if you can't afford a room at the opulent Honjin Hiranoya Kachoan or the very nice (but in reach, for many travelers) Oyado Koto No Yume, you can sleep in a dorm bed at Relax Hostel Takayama Station and enjoy the mostly free Takayama experiences I've highlighted throughout the rest of this article.
Other FAQ About Visiting Takayama
How much does it cost to get from Tokyo to Takayama?
There is no direct Tokyo to Takayama train, but if you have a JR Pass, you can travel from Tokyo to Takayama for free. Simply ride a Hikari Shinkansen from Tokyo or Shinagawa to Nagoya, then transfer to the Hida Limited Express. If you don't have a JR Pass, you can ride a bus from around ¥4,000 one-way, or take the train combination I've just listed for around ¥15,000 yen—not cheap!
Can you use JR Pass to get from Tokyo to Takayama?
Yes, you can use the JR Pass to get from Tokyo to Takayama. The fastest way to do this is to ride a Hikari Shinkansen to Nagoya, then transfer to the Hida Limited Express. Although this involves some backtracking, on the map, it's the fastest way to reach Takayama because of how speedy the Shinkansen is.
How much time do you need in Takayama?
I generally recommend spending at least one night in Takayama. This is not to say you couldn't do it on a day trip from Tokyo, but rather that the length of the journey (remember—you have to go there and back) would make the day stressful. If you want to visit as a day trip from Nagoya, this would be much more doable.
The Bottom Line
Taking a trip to Takayama from Tokyo is immensely satisfying, no matter how long you stay or what you do. Come for a night or two and explore Takayama's charming old town, or make a long weekend (or even a full week) of it and visit nearby cities and towns like Shirakawa-go and even Kanazawa. Keep in mind that while Takayama is as its most beautiful during cherry blossom season and when Japan's fall colors blaze their brightest, this is a 365-day destination if there ever was one—you might not want go back from Takayama to Tokyo!