It took me a long time to fully understand Takayama, but the love was immediate. I first visited in the autumn of 2015, after a hike along the Nakasendo—the colorful leaves alone sold me on the city.
The thing was, I felt so enchanted as I walked around Takayama on that first trip that I wasn't very intentional about the way I explored the city. That wouldn't begin until a few years later, when I came back in winter; even then, the slickness of the streets limited the amount of ground I could cover.
Having now been there during the warmer months as well, I can say for certain that I "get" Takayama. So, is Takayama worth visiting?
Takayama: Practical Matters
One factor in deciding whether you should visit Takayama? The logistics of getting there. Unfortunately, it isn't connected to Tokyo by direct train; the bus takes almost five hours. If you have a Japan Rail Pass, the best way to reach Takayama is indirectly: Taking a Shinkansen to Nagoya (which you can also do from Kyoto or Osaka), and then connecting to the Hida Limited Express.
The other question is where to stay, or indeed whether you should stay the night at all. If you're coming from Matsumoto or Kanazawa, this probably isn't necessary; from anywhere else in Japan, it almost certainly is. Personally, I like Takayama business hotels such as the Tokyu Stay near Takayama Station, as well as ryokan such as Oyado Koto no Yume and Ryokan Tanabe in the old town.
What to Do in Takayama
Get lost along the Higashiyama Walking Course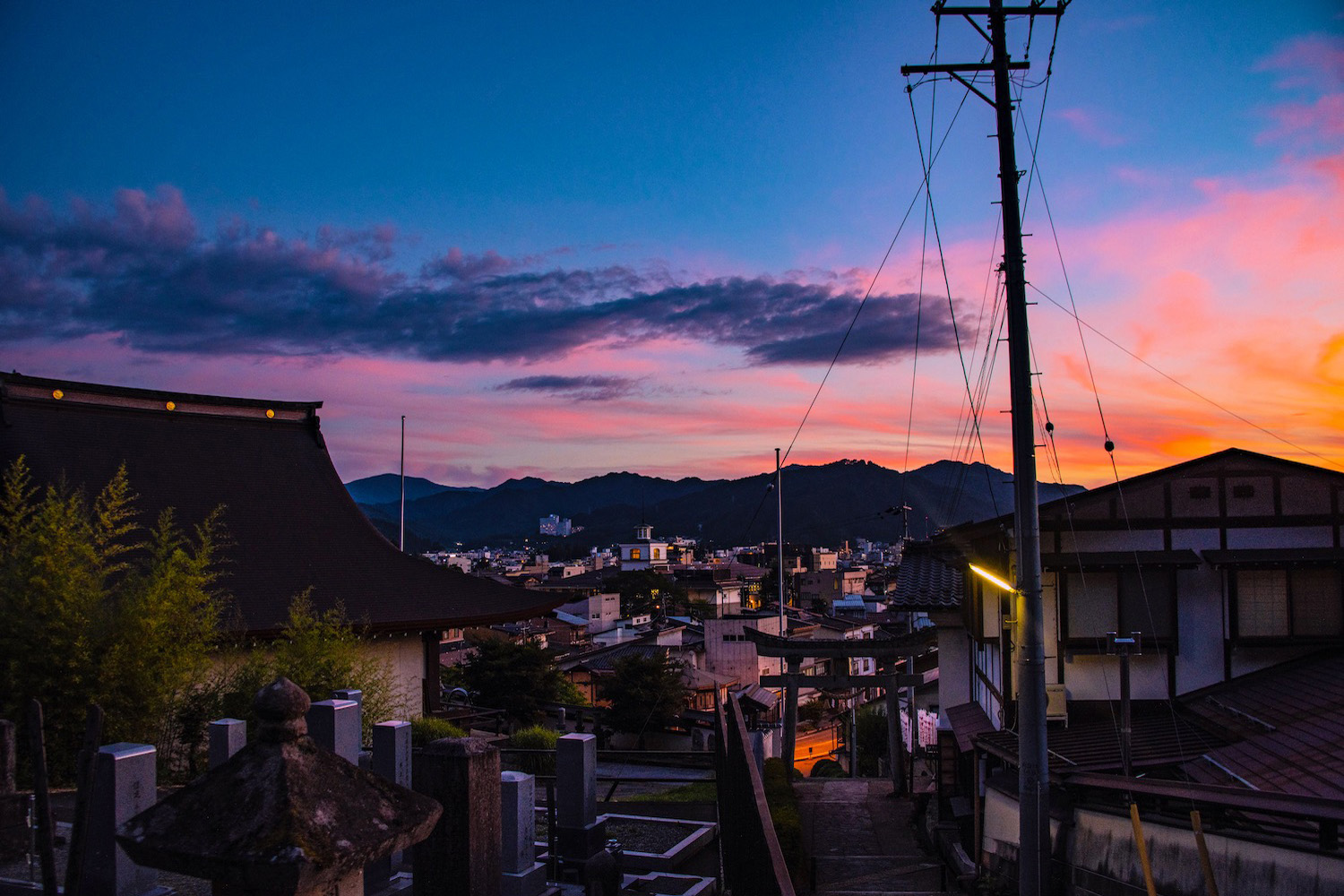 Takayama's Higashiyama (which literally just means "eastern mountain" in Japanese) is not the same as Kyoto's, but the two certainly have a lot in common. If you navigate your way to the start of the so-called Higashiyama Walking Course in eastern Takayama, you can walk for literally miles along a heavily wooded path that takes you through temples, shrines and all charming scenery.
Go back in time along Sanmachi Suji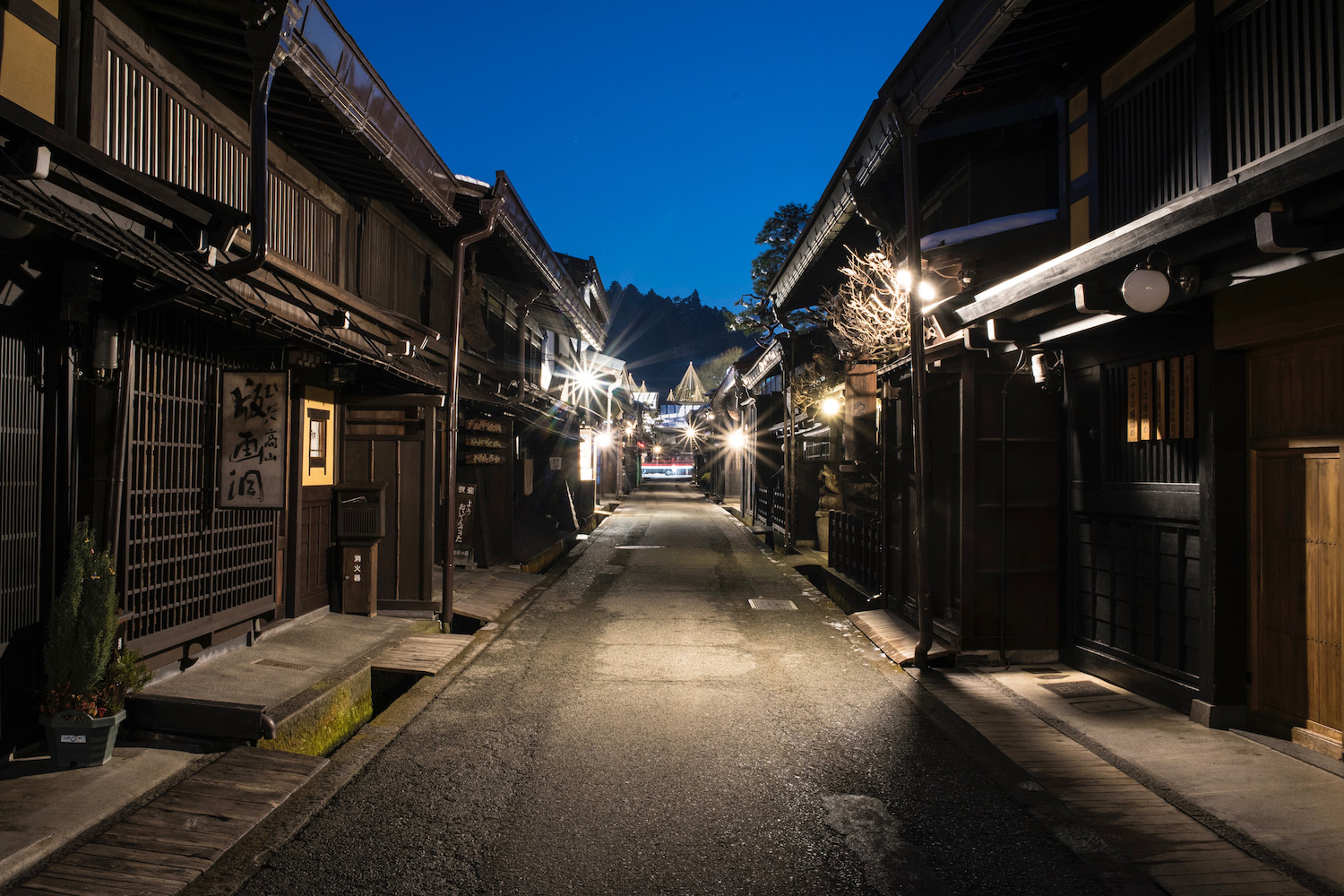 The Sanmachi Suji old street, which dates back to the Edo period, is a big part of what makes Takayama worth visiting. In addition to being home to unique boutiques and some of Takayama's most impressive wooden architecture, it's also one of the best places in the city to eat and drink on the go—including a delicacy you won't find almost anywhere else in Japan.
Try beef sushi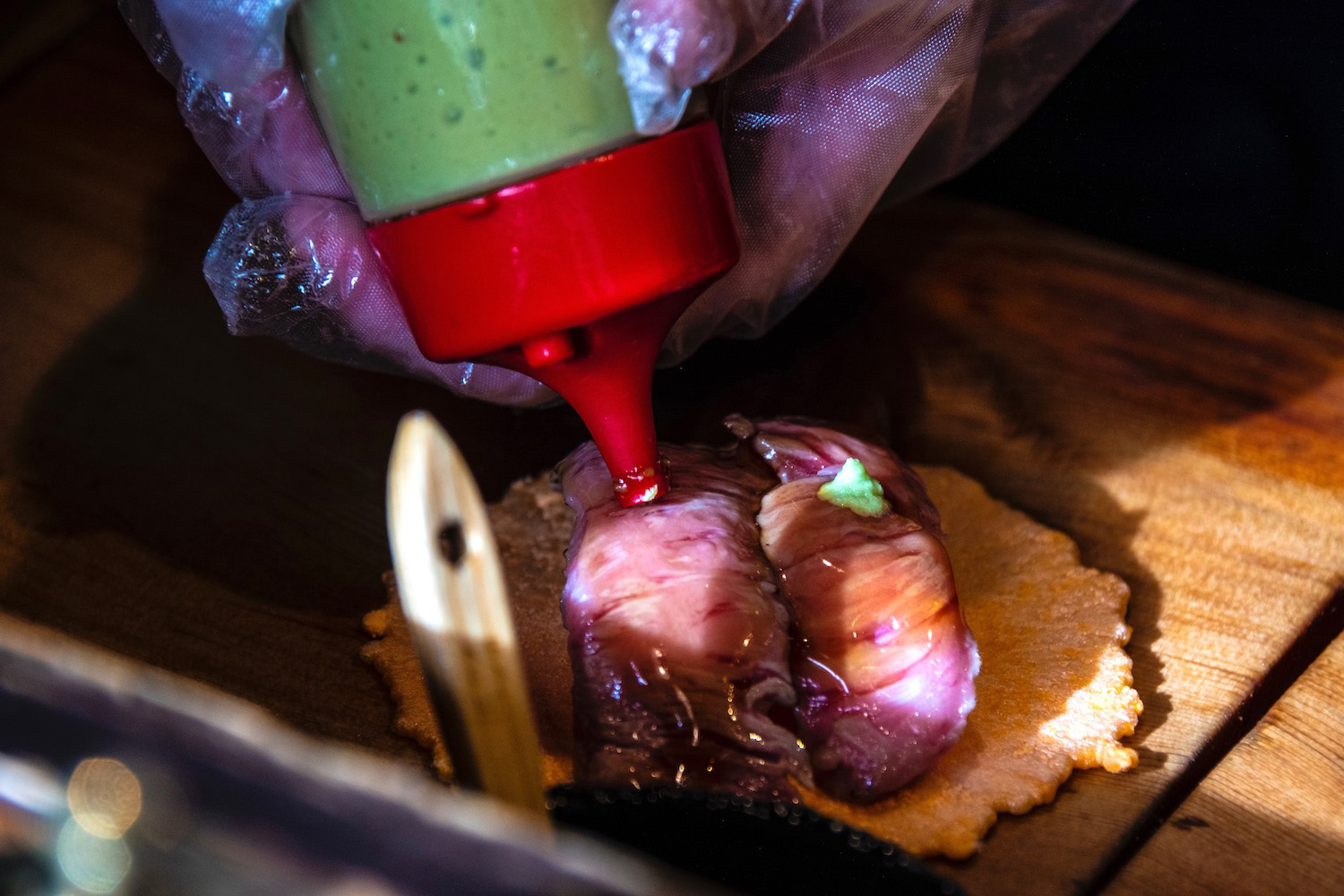 Beef sushi, to be sure, is not necessarily what Takayama (whose full name is Hida Takayama) is known for. More broadly, it's famous for Hida beef, which like Kobe beef or Matsusaka beef is a subset of Japanese wa-gyu. Now, most of the sliced beef atop Takayama beef sushi isn't A5 quality. Moreover, it isn't completely raw, but is rather flame-seared before being service.
Admire seasonal spectacles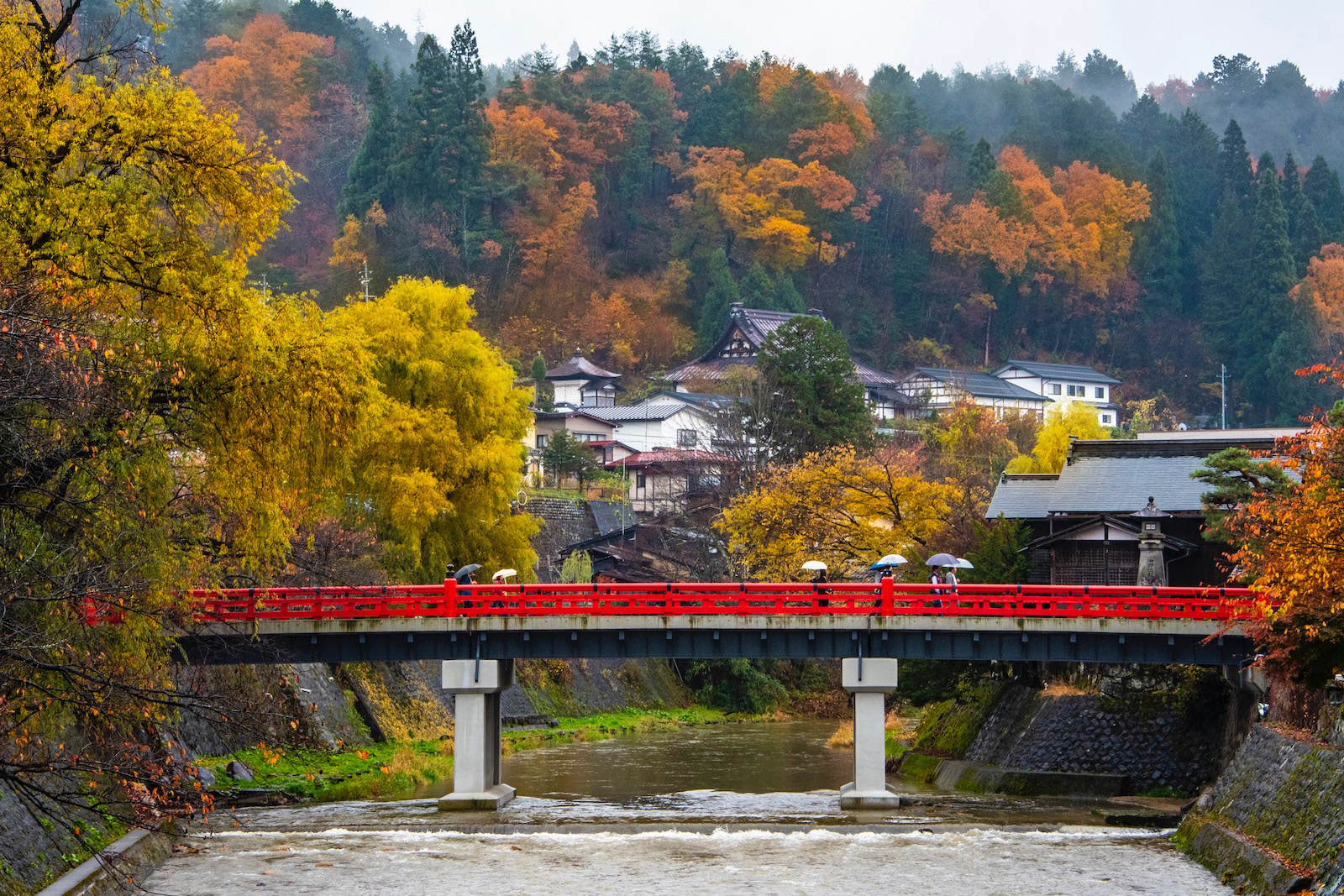 If you aren't sure whether Takayama is worth visiting, just consider how beautiful it is in different seasons! While it's buried in the snow during the winter, the hillsides around it are almost impossibly colorful from the last week of October through the mid-November. Planning a trip to Japan in spring? Takayama's twice-yearly matsuri takes place on April 14 and 15, which is usually around the time the sakura are in full bloom.
Take a day trip to Gujo-hachiman, Shirakawa-go or Gokayama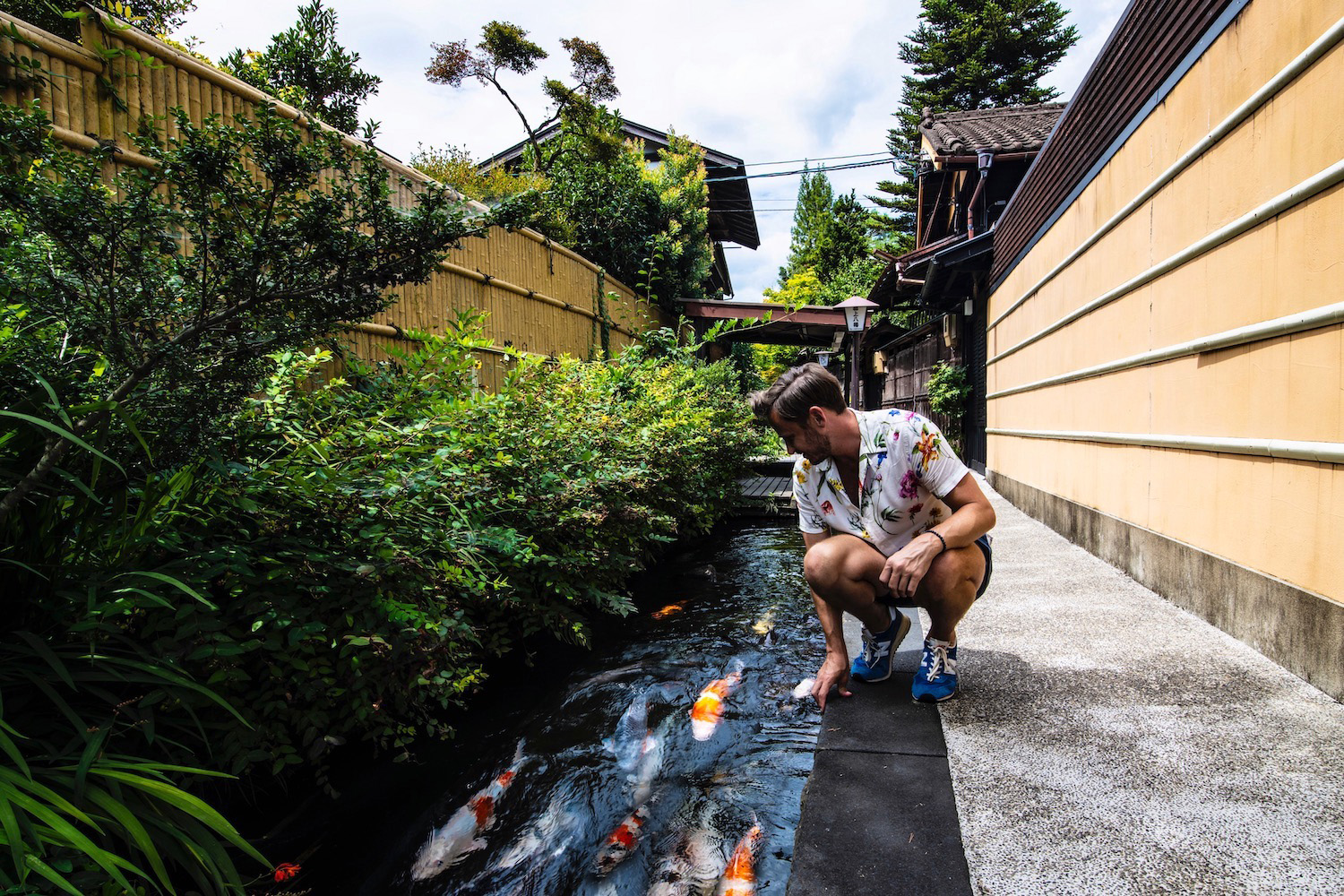 It can be hard to leave the center of Takayama behind. On the other hand, the city is perfectly situated for day trips. While the most common of these is Shirakawa-go, travelers who have their own vehicles can also visit nearby Gokayama. An alternative choice is Gujo-hachiman, a jokamachi (castle town) just southwest of Takayama. Yet another choice? Taking a bus (via Hirayu Onsen) to the Kamikochi Valley and hiking there
How Long Should I Spend in Takayama?
Assuming you do stay overnight—and I hope this post has convinced you of that—I'd say that two nights in Takayama is a good place to start. This gives you a full day—one afternoon/evening and one morning—of sightseeing in the old town, plus the opportunity to take a day trip. If you're getting by via public transport, to Shirakawa-go; if you have a car, you can visit Shirakawa-go, Gokayama and maybe even Gujo-hachiman.
If you have more days, it obviously opens up more possibilities. For example, if you don't plan to visit Matsumoto but still want to hike in the Kamikochi Valley, you can avail Takayama's direct-ish bus (it goes via Hirayu Onsen) to Kamikochi Bus Center. This would mean staying three days instead of two, which would potentially give you another morning along Sanmachi Suji.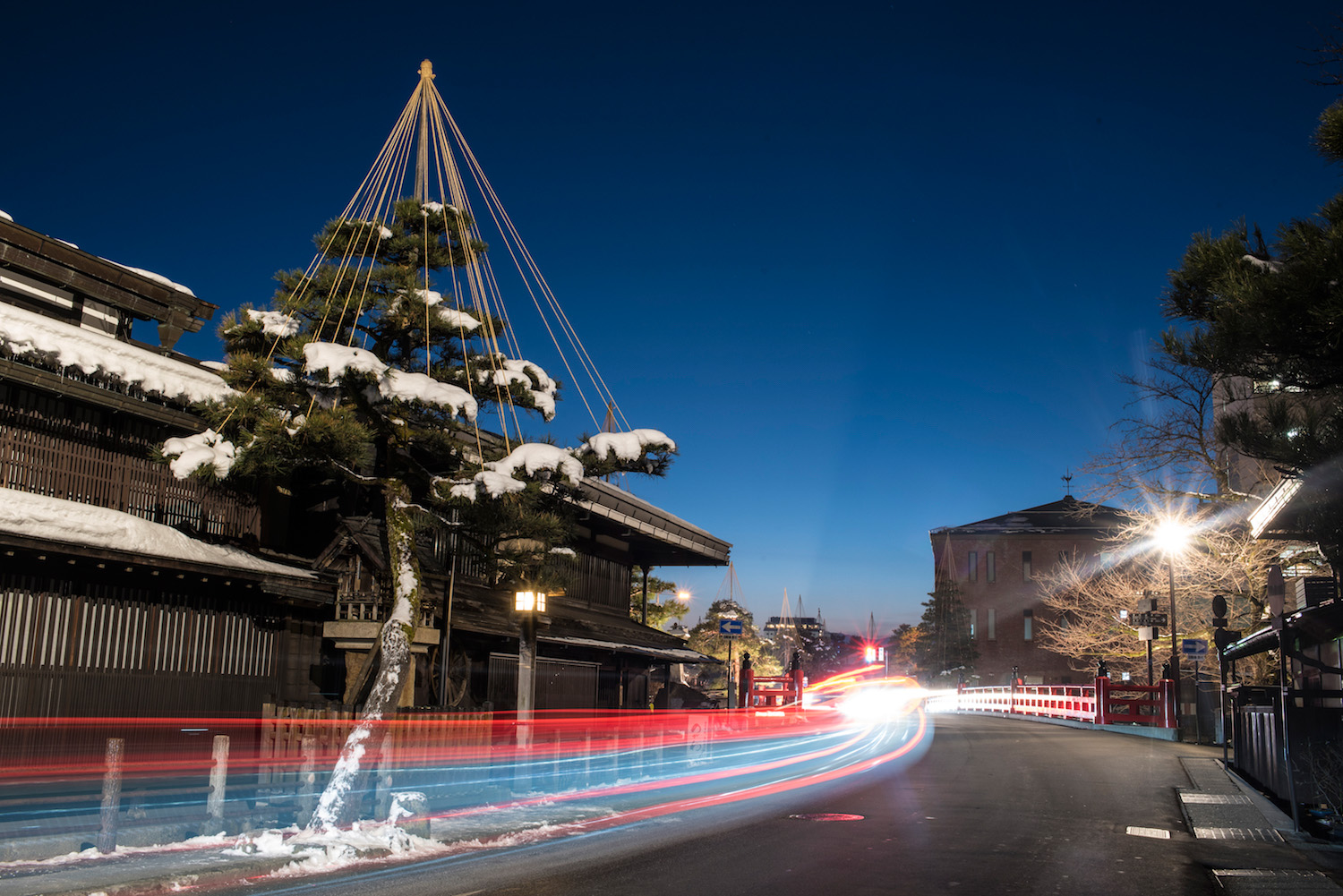 Other FAQ About Visiting Takayama
Should I go to Takayama or Kanazawa?
Takayama and Kanazawa are completely different, in terms of size, attractions and aesthetic. While Takayama is a small mountain city centered primarily around temples and historical streets, Kanazawa is a modern coastal city whose famous garden and castle sit amid a relatively busy urban center. In my opinion, you really need to visit both—they're not even close to being interchangeable.
Why should I visit Takayama?
You should visit Takayama because it's a walkable, easily digestible historical town in the gorgeous Japanese Alps. Although reaching it can be tedious, it's a delight to discover once you get there, whether you eat your way along Sanmachi Suji street, or use it as a base to take day trips to places like Shirakawa-go.
Which is better: Matsumoto or Takayama?
While Matsumoto and Takayama are a bit more similar than Takayama and Kanazawa, they're still quite different from one another. Matsumoto is an industrial city that happens to be located in the Japanese Alps; apart from its castle and a few other sites, it isn't really that special, and is mostly useful as a base for day trips within the Japanese Alps. Takayama, on the other hand, is a self-contained destination. Allow these distinctions to guide your decision about which to visit.
The Bottom Line
Is Takayama worth visiting? Yes, although I suggest taking a more structured approach to discovering the city on your first trip than I did. Approach it with a sense of adventure: As easy as it is to get stuck on Sanmachi Suji, I implore you to find your way onto the Higashiyama Walking Course, and to follow it without consulting Google Maps too much. Takayama's small size, in my mind, is its greatest asset, allowing you to "get lost" without much rich of actually getting lost. Need personalized help putting your next Japan trip together? Consider hiring me to plan it!