Under most circumstances, I wouldn't encourage travelers to spend just one day in Osaka. Frankly, I find the city to be the most underrated of the major ones in Japan. If anything, I tend to recommend people spend longer there than they're planning!
This is first and foremost because Osaka attractions are far more numerous than most people assume—it's not just Osaka Castle and her sisters! Whether you explore the hidden temples of sacred Shitaderamachi or eat your way through Kuromon Market and along Dotonbori pedestrian street, Osaka is truly a feast for all the senses.
Of course, I've written a separate Osaka itinerary that goes deeper into all that. For now, let's limit our scope—you don't have a lot of time!
Why Would You Spend Just One Day in Osaka?
As was the case for Tokyo and the post I wrote about spending just one day there, the main reason you'd only be visiting Osaka for a day is business travel in Japan. Specifically, if you have a few days in Osaka for business and you only have about 24 hours (consecutive or split up, throughout your trip) to do the tourist thing.
Another option would be if you're adding Osaka to a packed Japan trip (usually a shorter one, like two weeks in Japan or even one week in Japan) and you need to fit it between a couple of destinations. This often ends up entailing an Osaka day trip from Kyoto, or one day squeezed in between Kyoto and Hiroshima.
Things to Do With One Day in Osaka
Touch-and-Go at Osaka Castle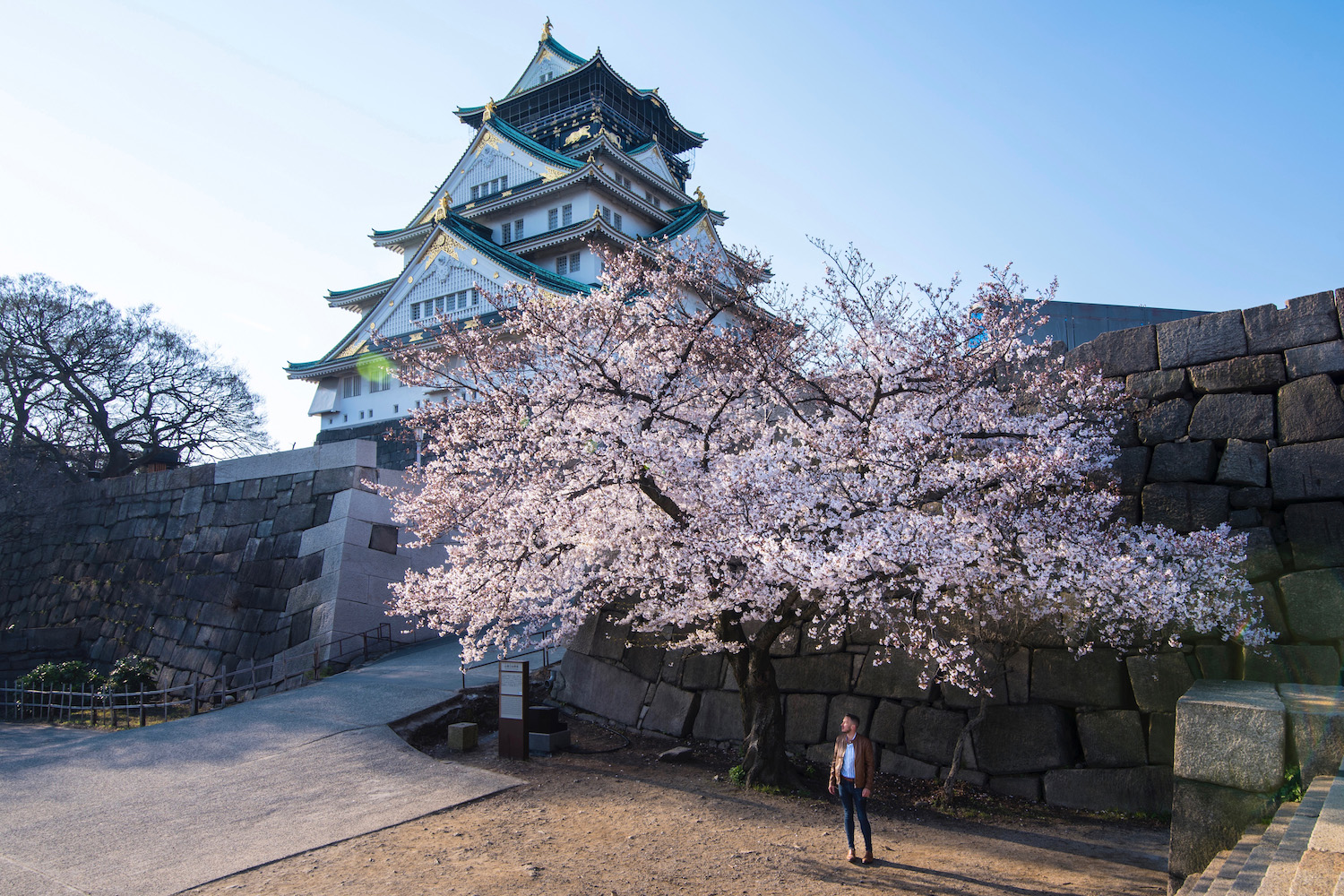 Depending on how much time you actually have, there are two ways to go about an Osaka Castle tour. If you do have a full day, then ride the Osaka Loop Line to Osakajokoen station, and spend an hour or so exploring the spacious castle grounds. Otherwise, ride the Osaka Metro to Tanimachi 4-Chome station and ascend to the 10th floor of the Osaka Museum of History, where you can take in a bird's eye view of the castle complex.
Savor Osaka's Flavors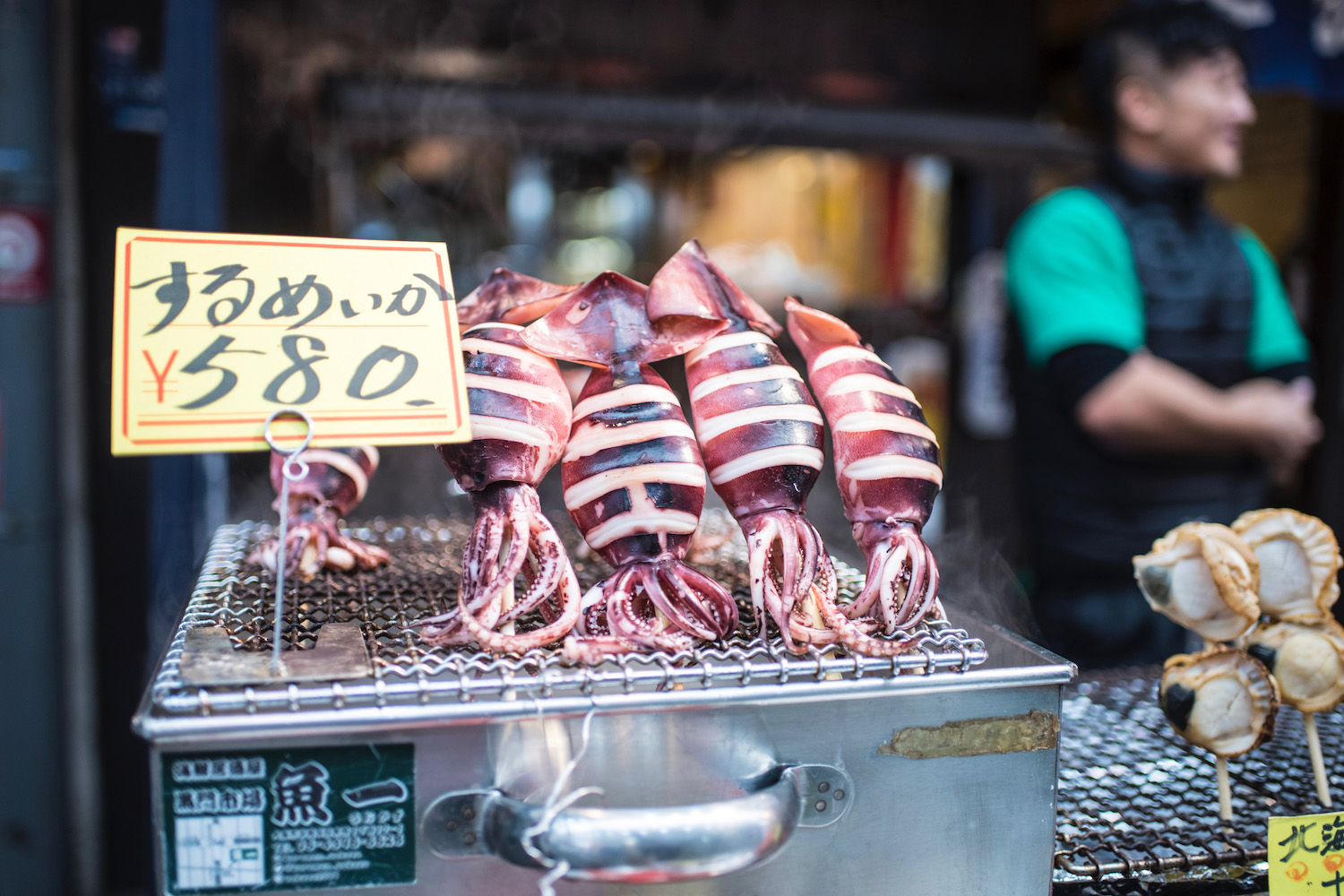 You say your priority is Osaka food? There are many places to enjoy this—and all my favorites are casual and no frills. Whether you're executing your day in Osaka consecutively or are taking breaks from business to have fun, a lunch grazing through the stalls of Kuromon Market and a dinner featuring street snacks like takoyaki octopus fritters and gyoza dumplings along Dotonbori pedestrian street or in the colorful Shinsekai area is just what the doctor ordered.
Say Your Prayers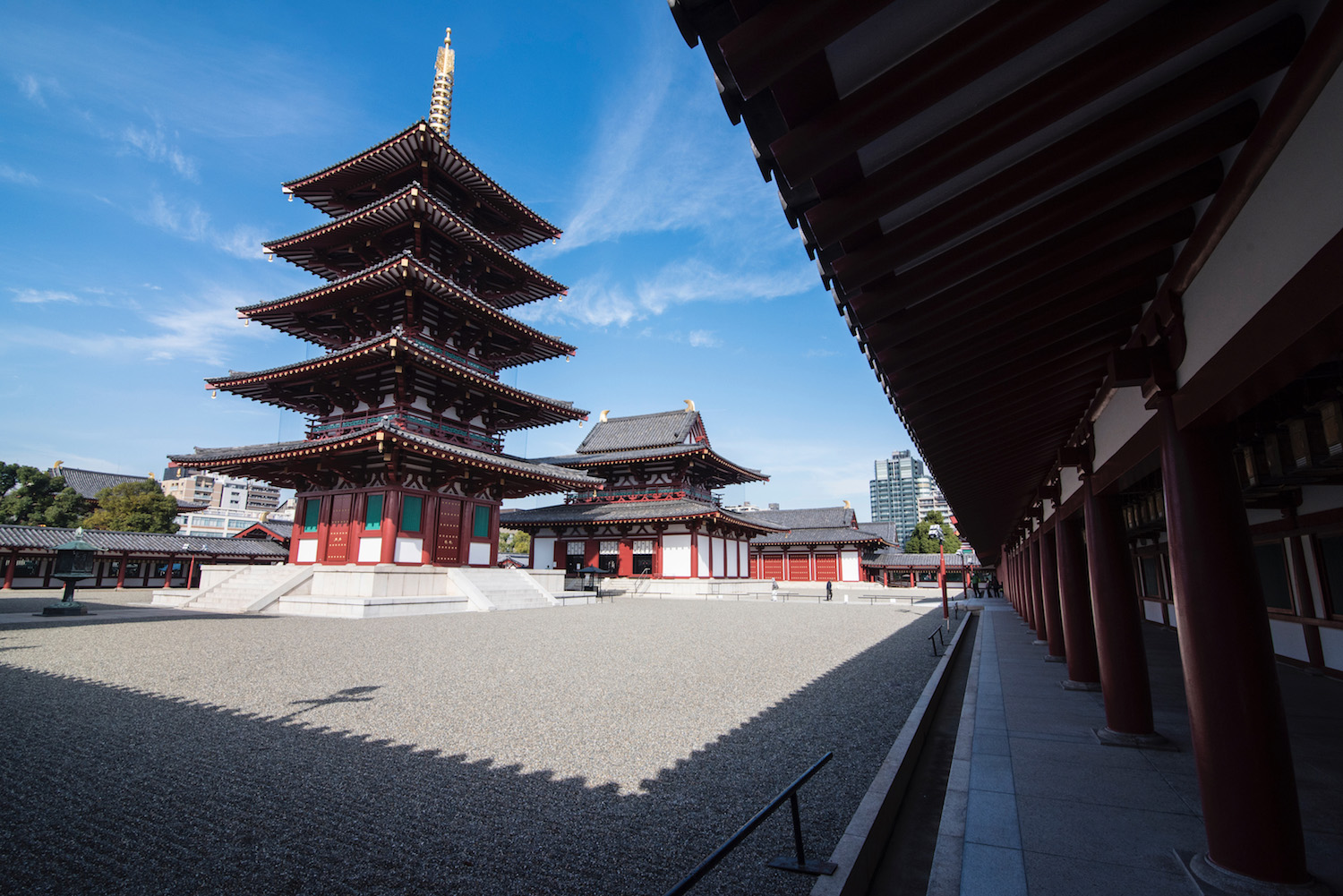 Just because you only have one day in Osaka doesn't mean you're limited to only seeing the castle and eating street food. Indeed, whether you explore the sprawling, sacred Shitaderamachi neighborhood in south Osaka or simply visit its main attractions (Shitenno-ji temple and the Sumiyoshi Taisha shrine), there's no reason that a short trip to Osaka can't include attractions that even some travelers with a longer amount of time here miss.
See It All from Above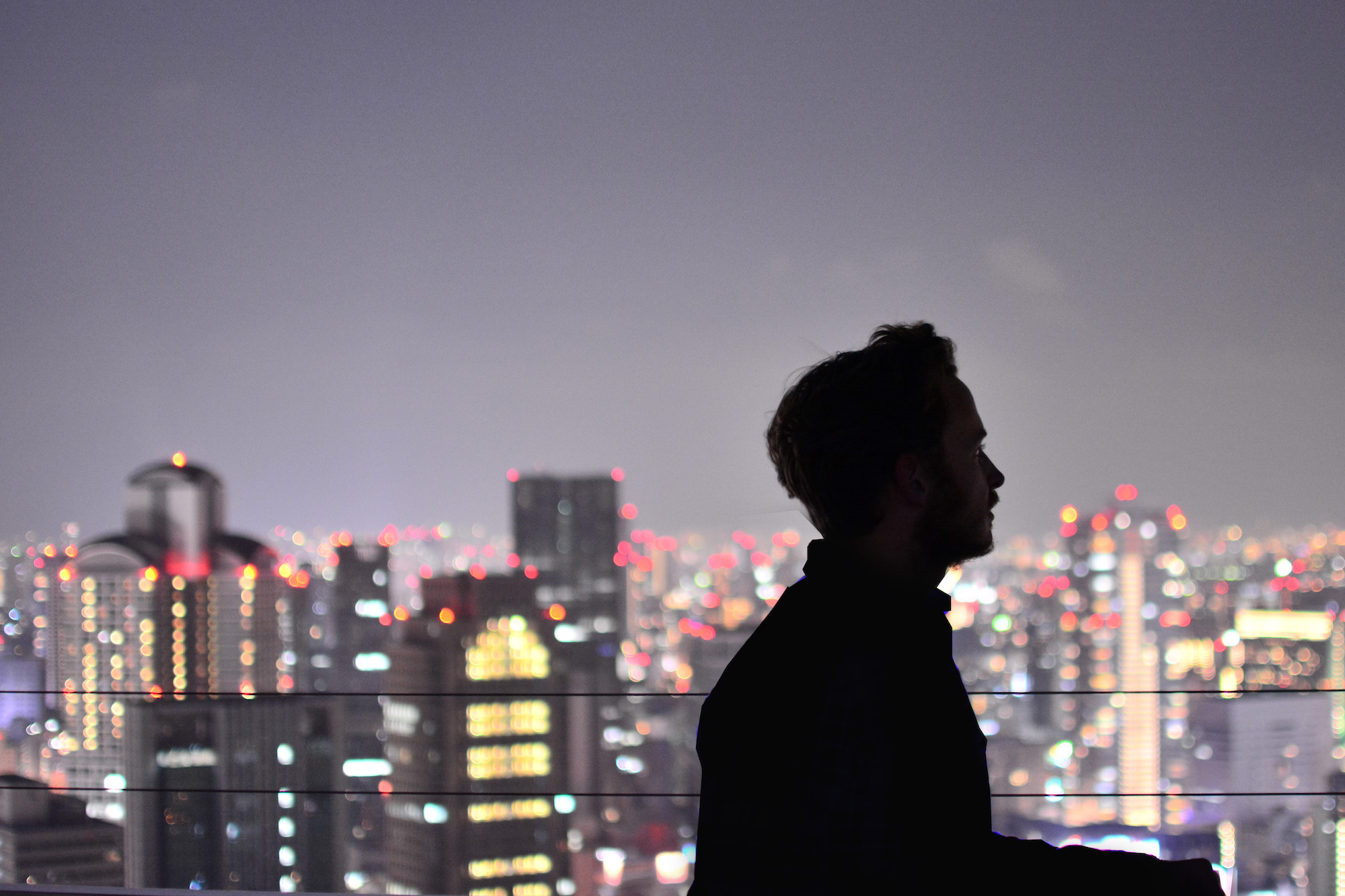 The bad news? With only one day in Osaka, you likely won't have any time for day trips from Osaka. The good news? You can still cap off your visit to Japan's most underrated city in an epic way. Specifically, ascend to the rooftop of the Umeda Sky Building, which is only a short distance from Osaka Station in the heart of the city. This is also a great location to bring work colleagues after a successful day, particularly if you eat or drink in the surrounding Umeda area.
Other Short Japan City Itineraries
I'll be honest: I don't generally like to rush when it comes to exploring major cities in Japan. Although I'll link you once again to my one day in Tokyo itinerary, this is really the shortest trip I write about. I have a post about 2 days in Kyoto, for instance, and one that makes recommends things to do in Tokyo for 3 days, but I generally don't go shorter than that.
Well, with one other exception: In addition to this one day in Osaka post, I've already written a post for how to see Osaka in two days. (Which, if you can swing it, is a much more humane amount of time in which to see Japan's underrated second city.)
Spend Longer in Osaka
Want to see a longer Osaka itinerary? Well, in addition to my post on Leave Your Daily Hell, I've also written a guide to things to do in Osaka for this site. For most travelers, I'd say 2-3 days in the center of Osaka is an optimal amount of time, though I make this recommendation with a brief (but important) caveat.
Namely, in addition to all the Osaka sightseeing you can enjoy in the city center, Osaka (and Kyoto) is the anchor of the larger Kansai region, which is in many ways the most important Japan destination for travelers. In fact, I'd say that splitting 6-8 days in Kansai equally between Osaka and Kyoto (and taking day trips from each) is probably the most satisfying way to visit west-central Japan.
Other FAQ About a Day in Osaka
Is one day in Osaka enough?
One day in Osaka is enough if you plan to return for longer in the future, and if your scope of exploration is narrow enough to be enjoyable. On the other hand, if you plan to squeeze 3-4 days of sightseeing into a 24-hour period, your Osaka trip is doomed to fail.
Can you do a day trip to Osaka from Tokyo?
Although you can technically visit Osaka on a day trip from Tokyo, I wouldn't advise it. This would entail 2+ hours each way on the Shinkansen, plus the hour round-trip journey between Shin-Osaka station and the city center. Even if you leave Tokyo at 6 am and return at 10, this means an absolute maximum time of 14 hours in Osaka, which just isn't enough.
Is Osaka better than Tokyo?
I don't think that value judgements are productive when it comes to complex entities like cities. With this being said, I have written a more expansive piece comparing the merits of Osaka and Tokyo as travel destinations. Click here to check it out.
The Bottom Line
Is one day in Osaka enough? Absolutely not. However, under some circumstances this is the best you can do—and I'm committed to making lemonade out of lemons (or yuzu, as it were). Speed through Osaka attractions like Osaka Castle and Dotonbori pedestrian street, whether as part of 24 consecutive hours in Osaka, or split up between afternoons and evenings as part of a business trip. Planning a larger trip to Japan? Commission a custom Japan itinerary.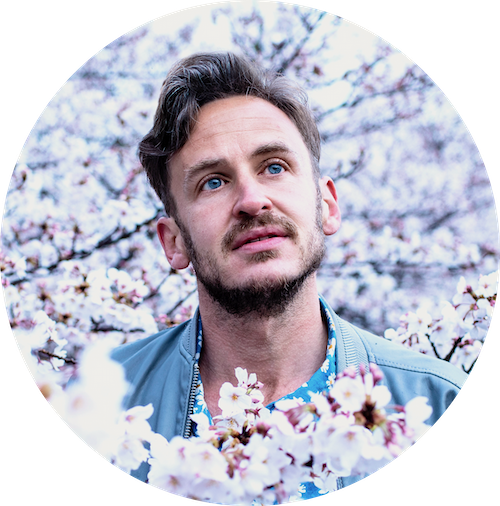 Japan Starts Here is information—and inspiration—for all your trips to Japan. My name is Robert and I'm happy you're here!