If you're just starting to outline your next trip to Japan, 5 days in Kyoto might sound like a lot. (Conversely, many people overestimate the number of time they'll need in Tokyo, although that's a topic for another post.)
Having lived in Kyoto myself (and having traveled here more than a dozen times before I could say "京都に住んでいます"), I can say without a doubt that five days is not too long to spend in Kyoto. In fact, while it will allow you to dig deeper than most other travelers do, it really only scratches the surface of a city with literally thousands of years of history.
I'll do my best to condense these histories—Kyoto's millennia, and my near-decade there—into a couple of dozen paragraphs. I have a feeling both will inform and inspire you!
Kyoto's Best Addresses
I'm generally a hotel (or, in the case of Japan, a ryokan) person, as opposed to someone who stays in vacation rental properties. On the other hand, 5 days in Kyoto presents the perfect opportunity to "live" in the city. Whether you peruse Airbnb or prefer to use another website, I encourage you to seek out unique apartments and homes, whether in touristy Higashiyama or more unique neighborhoods like Fushimi and Nijo.
With this being said, there is nothing wrong with choosing someone more standing when deciding where to stay in Kyoto, even on a longer stay. When it comes to hotels, I personally love the Tokyu Stay property in the Shijo Kawaramachi area, located within covered Shingyokoku Market in Kyoto's "downtown." Though listed on Airbnb, this old machiya house gives a taste of ancient Kyoto more befitting of a hotel or ryokan.
What to Do With 5 Days in Kyoto
Go way off Higashiyama's beaten path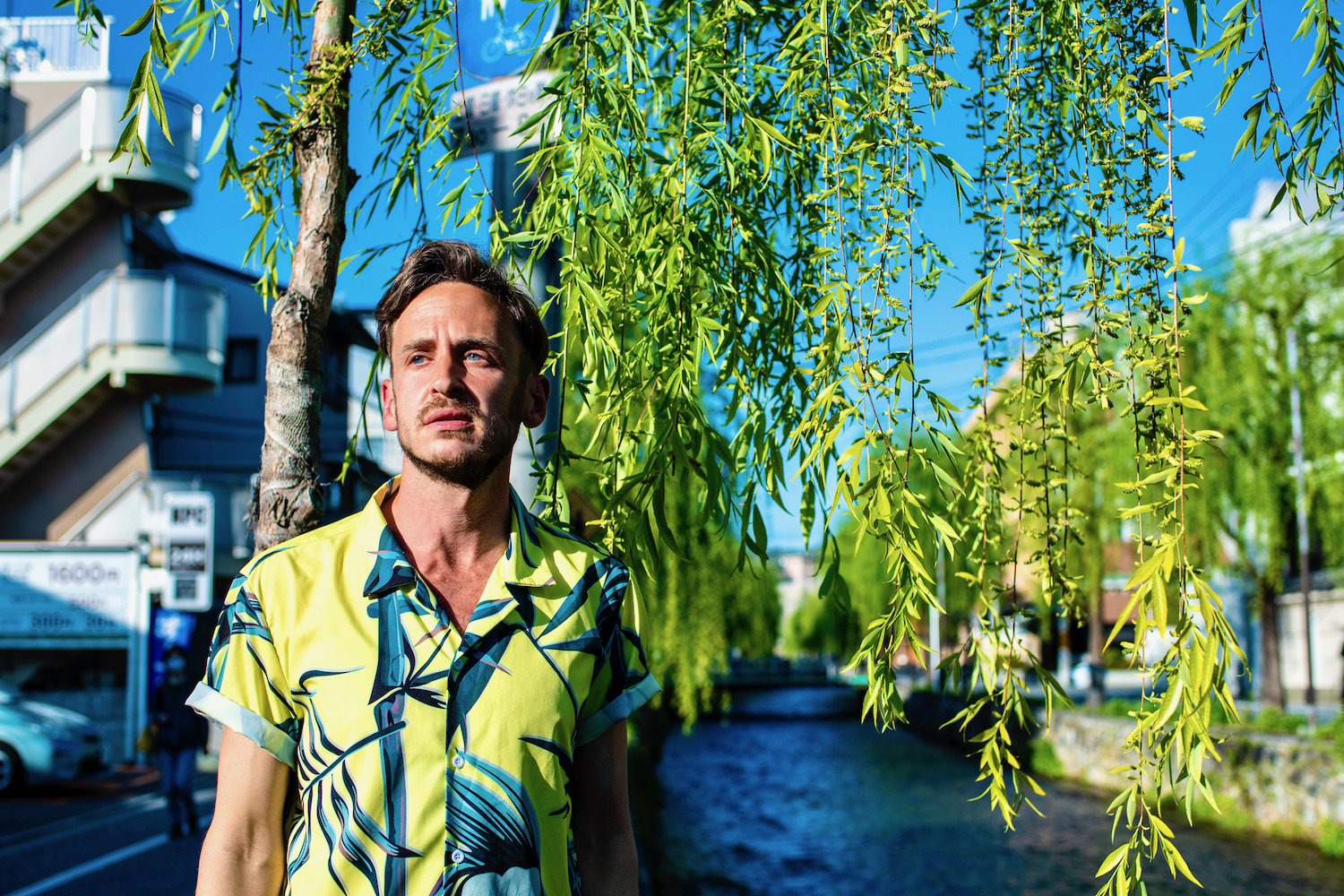 A five-day Kyoto trip allows you to complete all your core sightseeing with a great deal of wiggle room. For example, rather than going directly from Ginkaku-ji to Chion-in, consider taking the "back way" via Nanzen-ji, Eikando and Keage Incline, especially during sakura season. Rather than heading to Gion through Highashiyama proper, consider following willow-lined Shirakawa Canal down through its back alleys.
Expand your definition of "Arashiyama"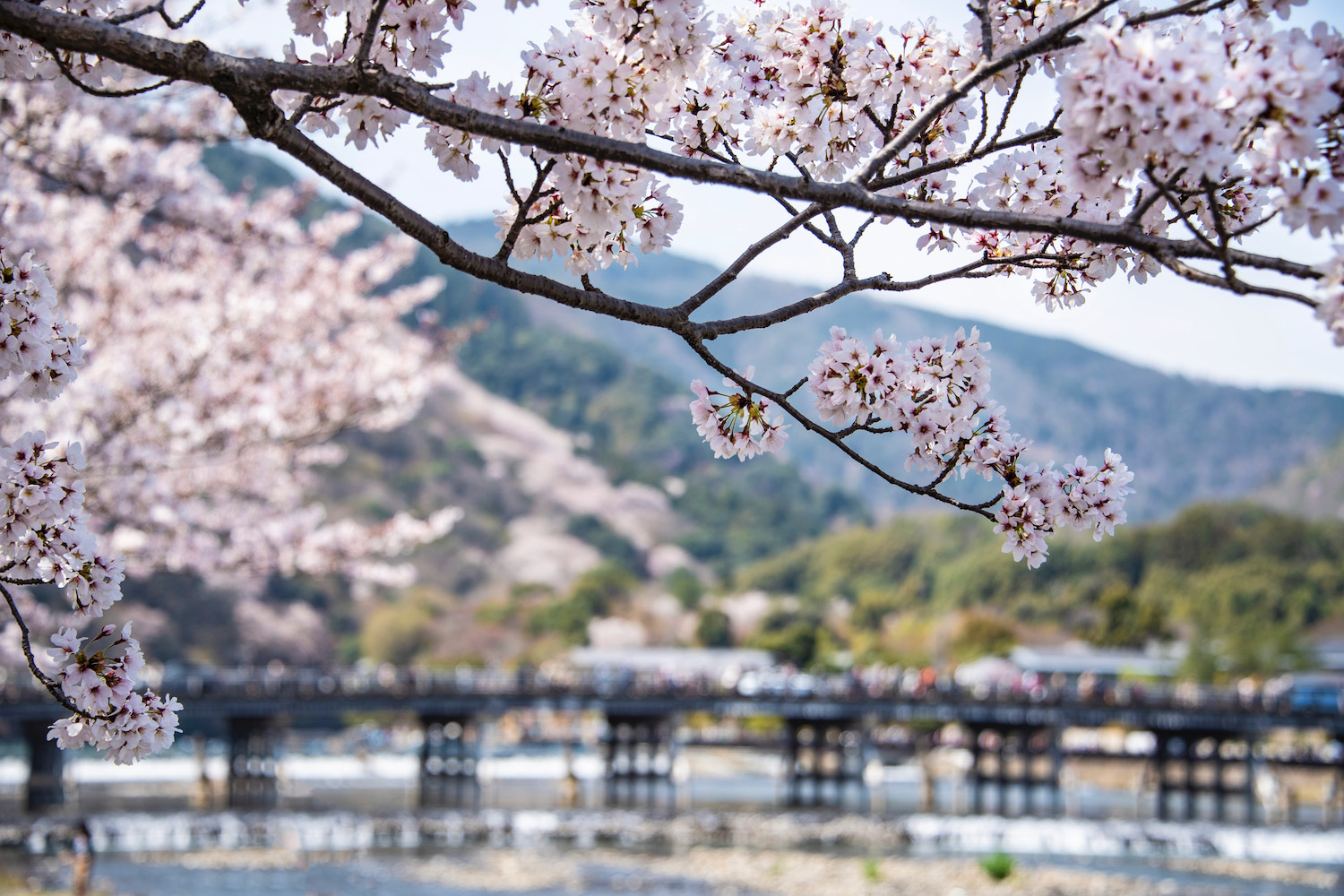 The benefits of 5 days in Kyoto also extend westward to Arashiyama. For some travelers, this will meaning exploring other parts of the area locals call Nishiyama, such as spiritual Nagaokakyo, near Nagaoka-Tenjin station. For more rugged travelers, this might entail a hike (and a short bus ride to the trailhead) to Kuya Falls Shrine, or even a train down the Katsura River valley to Kameoka or far beyond, even to Kyotango.
Give Kyoto's underrated midsection its due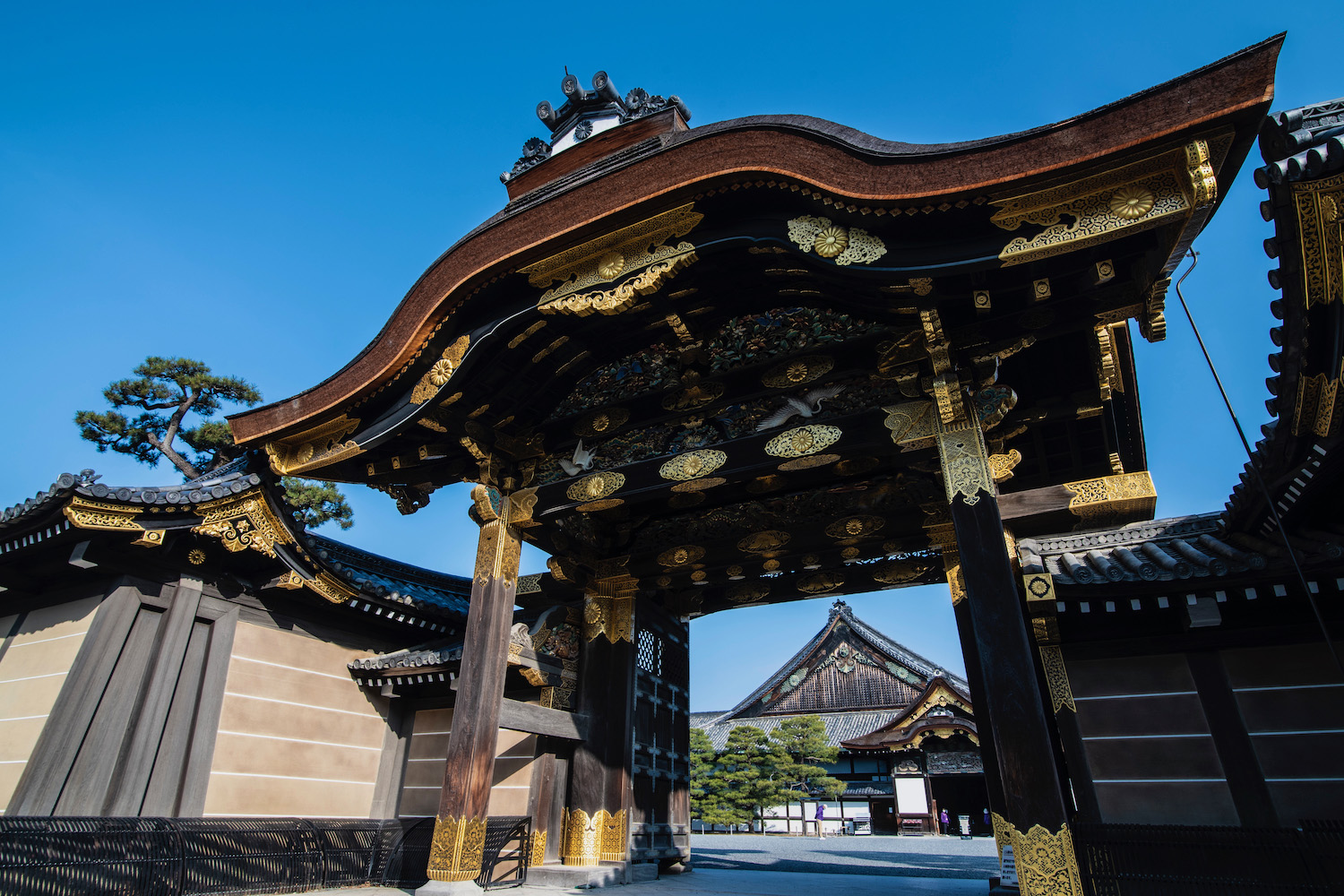 Most tourists, perhaps for valid reasons, spend a lot of their time along Kyoto's margins: Higashiyama in the east; Arashiyama in the west. For longer stays, discover Kyoto no Mannaka. One of my favorite ways to do this is to start at the giant torii of Hei-an Shrine, heading west over the Kamo River via Marutamachi-dori to Kyoto Imperial Palace, ending at Nijo Castle, itself surrounded by neighborhoods that evoke a time long-since passed.
Drink in the history of Fushimi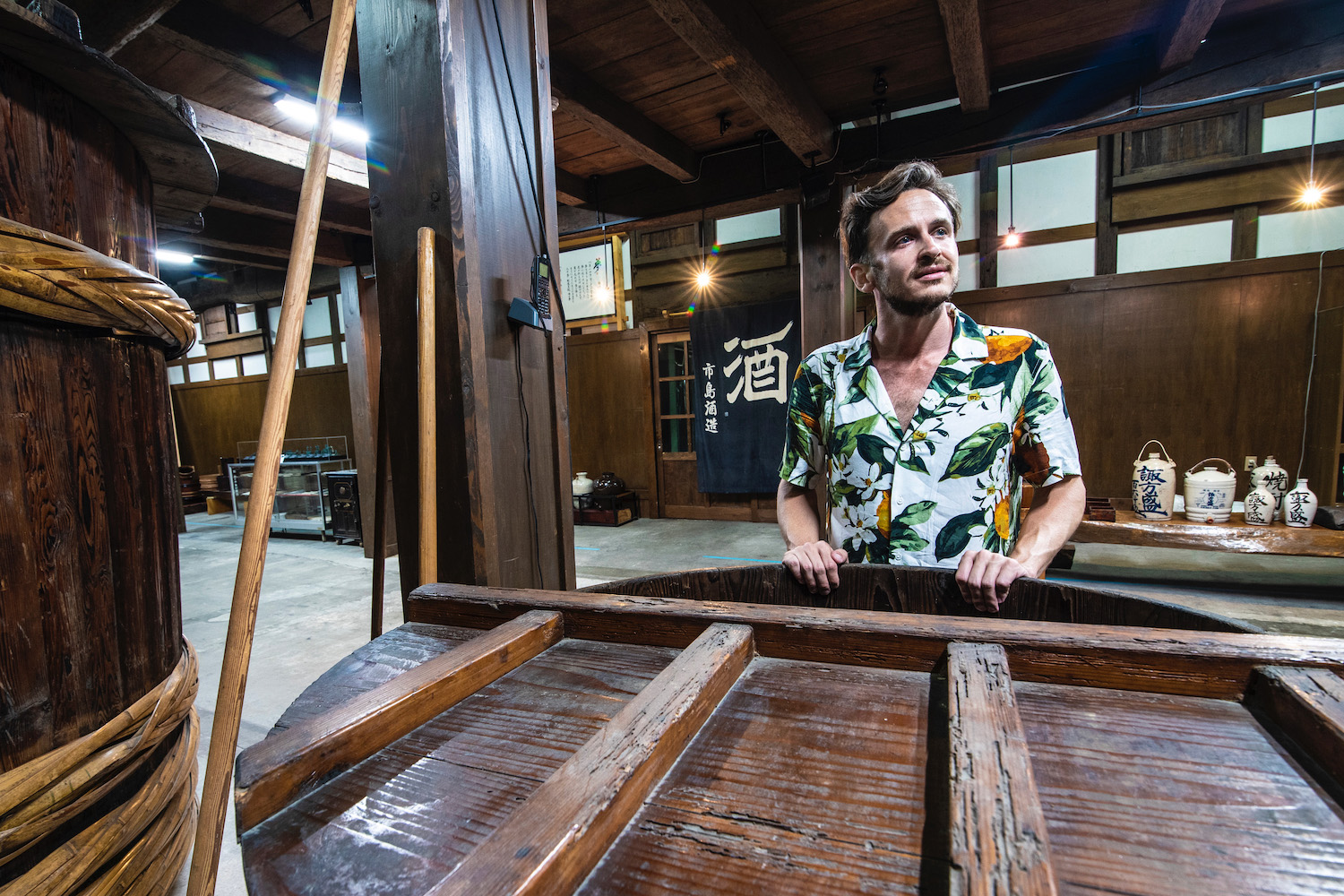 If you do end up spending 5 days in Kyoto, one district you must prioritize is Fushimi—and not just for the famous Fushimi Inari Shrine. In addition to the potential for a Kyoto sake tour, which I've written about elsewhere on this site, there's something to be said about exploring Fushimi Momoyama Castle and the nearby Imperial Tombs, as well as (assuming you visit during sakura season) taking a boat tour of the district's picturesque canals.
Get amped up about Uji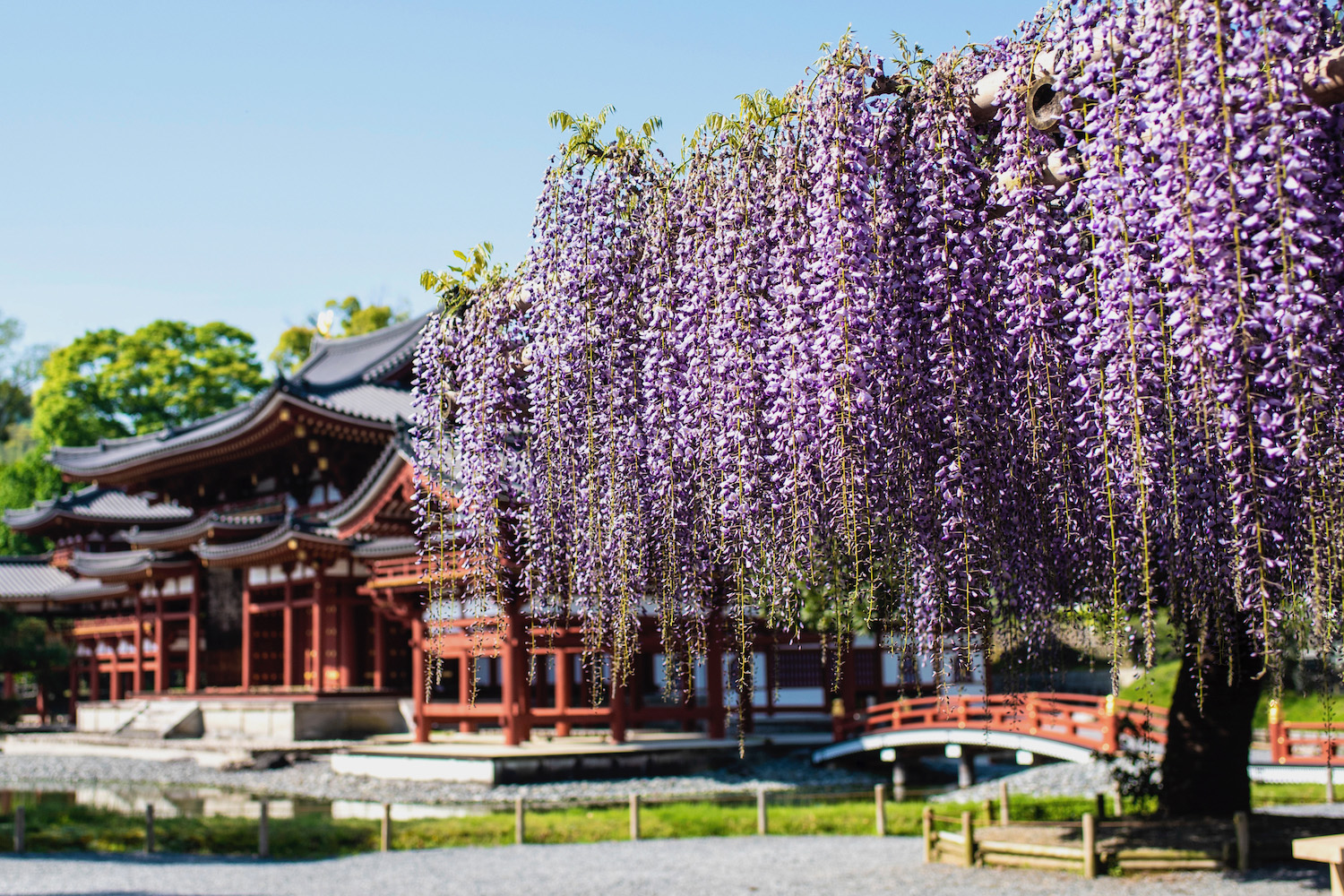 Uji, perhaps because it sits between Nara (a popular Kyoto day trip destination) and Fushimi, is a place that's easy to overlook. You shouldn't however, especially not if you've got five days. The most obvious place to visit in Uji is Byodo-in, the iconic temple you see on the back of the 10 yen coin. Uji is also famous for tea, which you can either enjoy in the form of matcha-infused soba at restaurants in town, or at Wazuka Tea Farm just outside it.
The Best Day Trips from Kyoto
On one hand, many people who "stay" in Kyoto for five days are going to spend at least part of their time outside the city, probably as a matter of necessity. If you've only got two weeks in Japan, after all, devoting five of those to one city (even a city as magical and important as Kyoto) is a tall order. On the other hand, some of you have a month in Japan or longer, which is why the article up to this point has focused on attractions within Kyoto-proper.
Indeed, with 5 days in Kyoto, you've got plenty of space for excursions. As you'll see if you read my purpose-written article about day trips from Kyoto, options are abundant. While some travelers will choose tried and true options such as deer-filled Nara or Himeji Castle in Hyogo prefecture, others will venture off the beaten path. Two options are heading north to Kyotango, aka "Kyoto by the Sea," or east to Lake Biwa in Shiga prefecture.
Other FAQ About Spending 5 Days in Kyoto
Is 5 days in Kyoto too much?
Five days in Kyoto is not too much, assuming you maintain a balance between having enough items on your agenda, and also giving yourself plenty of space to explore. Moreover, five days is the perfect amount of time to develop the affection for Kyoto that will ensure you come back again and again in the future.
Can JR Pass be used in Kyoto?
Although the JR Pass can be used in Kyoto, its usefulness is limited. Your options include riding the JR Sagano Line from Kyoto Station to Nijo and Arashiyama and the Nara Line to Uji and Nara, plus a small selection of JR-operated buses. A PASMO card (which can be used on all public transport) is much more useful in Kyoto.
Is Kyoto part of Osaka?
Kyoto is not part of Osaka, administratively speaking; Kyoto prefecture (Kyoto-fu) is a distinct entity from Osaka prefecture (Osaka-fu). On the other head, Kyoto and Osaka are neighboring cities that are both at the core of Japan's western Kansai mega-region. They are part of the same metro area; in the US, Kyoto might be considered a suburb of Osaka, or the two might be seen as akin to Minnesota's "twin cities" of Minneapolis and St. Paul.
The Bottom Line
If you were on the fence about spending 5 days in Kyoto when you arrived here, I hope you're not anymore. While such a long trip can seem like overkill—it can seem long—before you start digging in to the city, I think you'll quickly find the opposite to be true. On the other hand, don't stress if you depart Kyoto six days after arriving and feel you've missed something. (Spoiler alert: You will have missed something!) The best thing about any length of Kyoto trip is that it plants the seeds for future discovery! No matter how many times you've visited Kyoto or how long you think you might want to stay next time, consider hiring me to plan your Japan trip.