The reality is that most travelers don't have enough time in their trips to Japan for 4 days in Kyoto. If you only spend two weeks in the country, and want to see a decent number of destinations, that typically leaves you with three days at most.
With this being said, you don't need to spend a month in Japan (or longer) in order to make a larger commitment to the former Imperial capital. This is especially true considering that you are likely to spend at least one of your days in Kyoto outside the city on a day trip.
Even if you aren't yet sure how long you'll stay in Kyoto (and the Kansai region more broadly), I hope you'll continue reading. The best Japan trips are the most reasoned and deliberate ones!
Where to Make Your Kyoto Home
When it comes to choosing accommodation for 4 days in Kyoto, I'm of two minds. On one hand, this is a short enough amount of time to justify staying a nice Kyoto hotel or ryokan, particularly one that's centrally located. Both Kiraku and Terrace Kiyomizu in Higashiyama fit this bill nicely, with the latter being especially nice if you want comfort and convenience but don't have a ton of cash to shell out.
On the other hand, four days is not too short a time to indulge the fantasy of "living in Kyoto." Although the line between homes and hotels or ryokan listed on Airbnb in Kyoto is increasingly blurred, certain properties listed on such sites can still afford you a more settled experience than lodging specifically designed for tourists. Wherever you end up staying, do remain aware that the place you sleep is the foundation of your trip—for better or for worse.
How to Divide Your Four-Day Kyoto Trip
Leave the tourist trail—but come back to it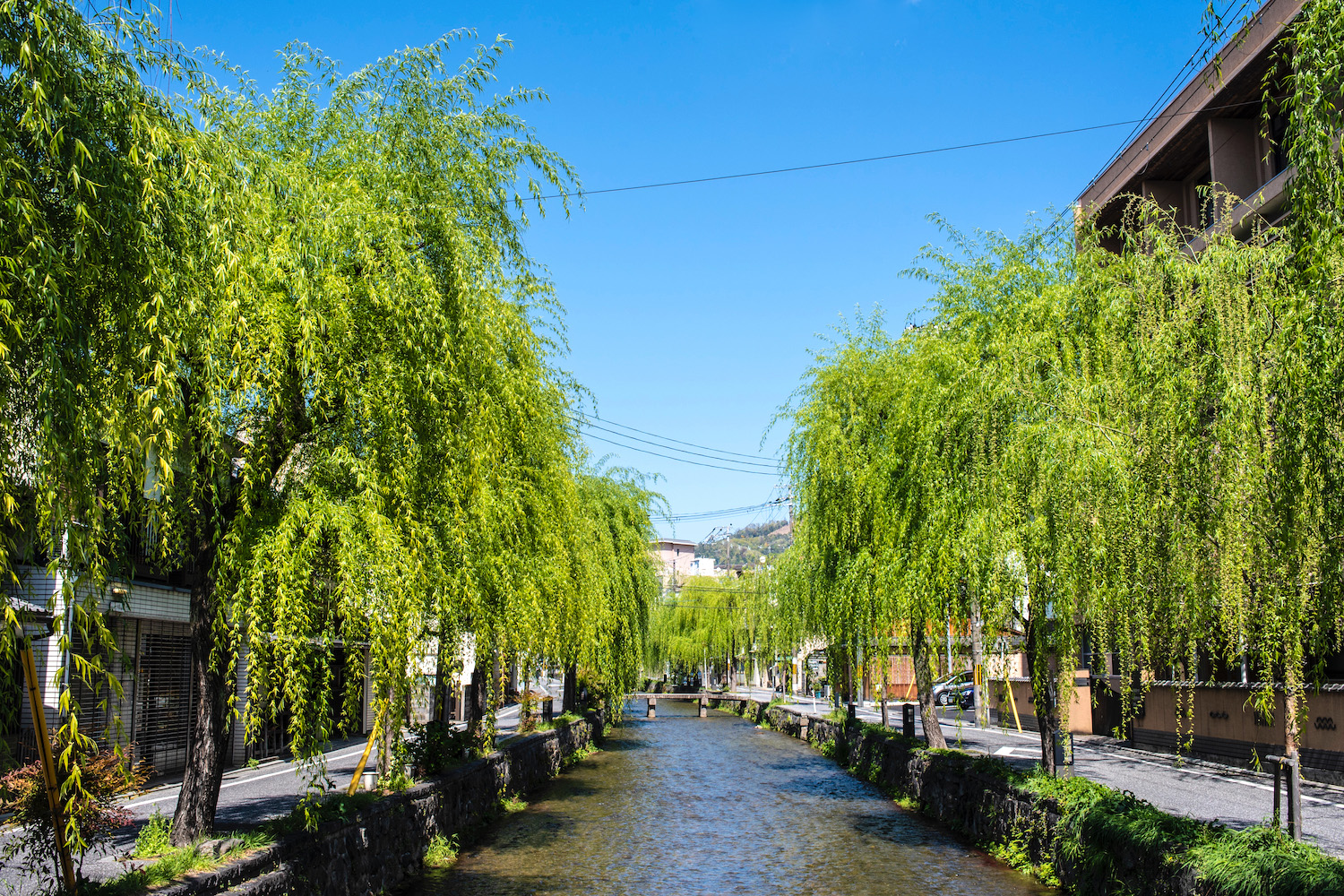 One of the beautiful things about a longer Kyoto trip is that you don't have to be so rigid. For example, as you're traipsing along the Higashiyama "Temple Trail" from Ginkaku-ji down to Kiyomizudera, you can head west from Chion-in to willow-lined Shirakawa Canal before resuming your exploration. In Arashiyama, go the "back way" to the Sagano Bamboo Grove via scenic Kameyama Park, instead of via Tenryu-ji temple.
Find time to get lost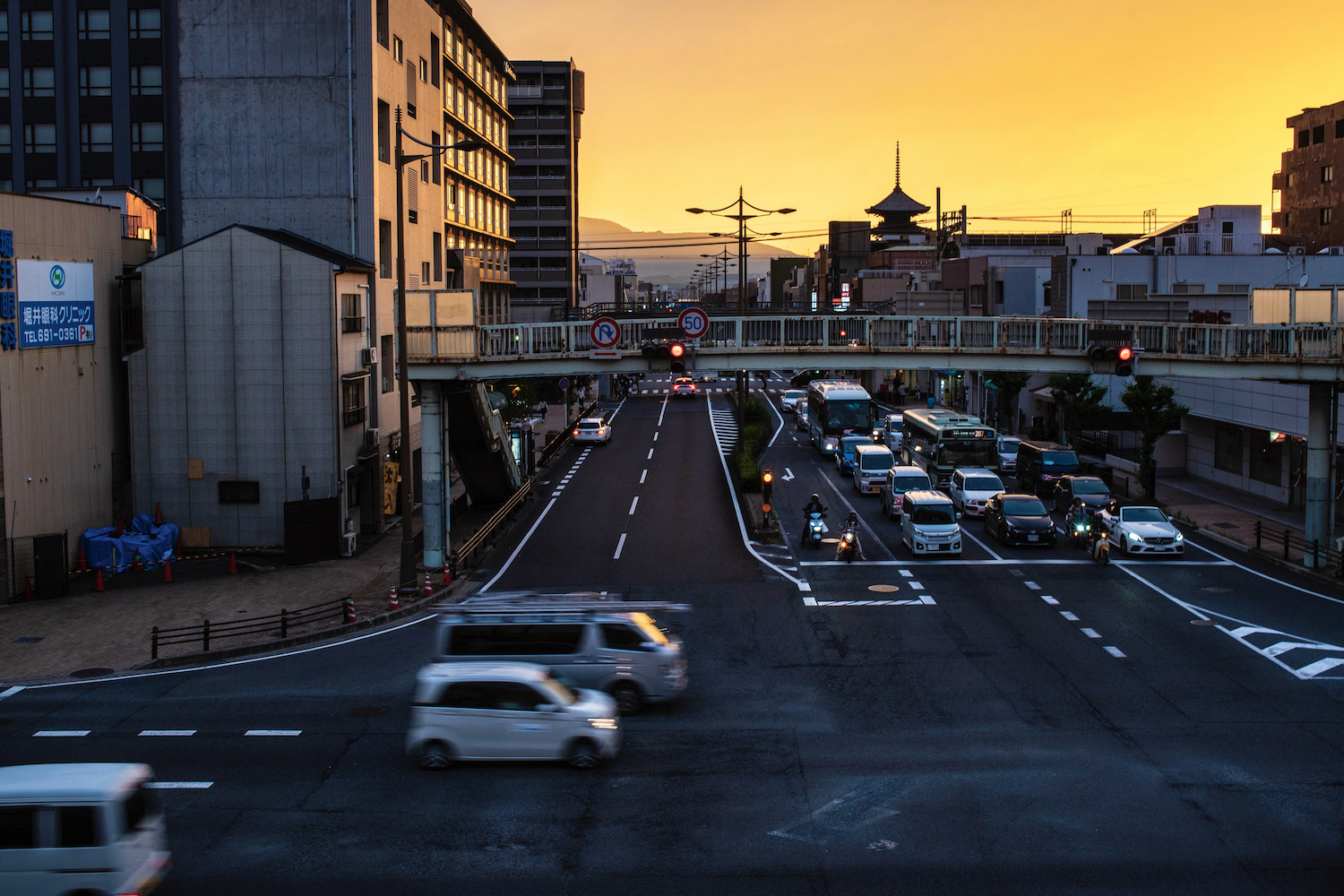 In line with this, you should also spend at least some of your 4 days in Kyoto without any agenda at all. This could mean heading north into the machiya houses of Nagakyo ward after exiting Nijo Castle or the Kyoto Imperial Palace, or walking the eclectic (but oft-missed) streets just south of Kyoto Station between Tofuku-ji temple and the five-story pagoda of Toji.
Prioritize underrated spots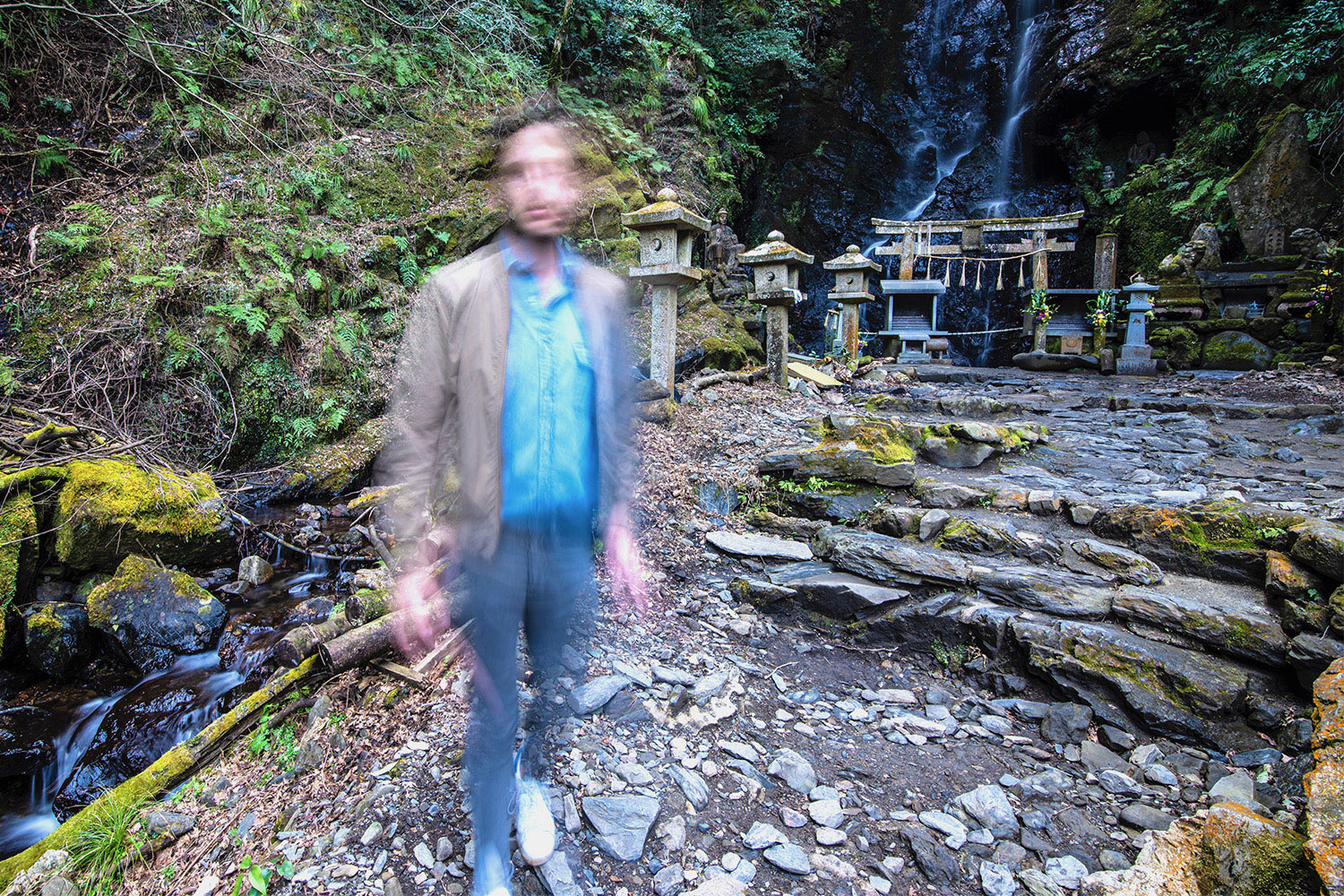 Kyoto has over 1,000 years of history, which means there are plenty of places most tourists miss that you can prioritize since you'll have more time. Some of these are man-made, such as Kitano Tenman-gu shrine, which is especially beautiful in March during ume plum blossom season. Another worthwhile excursion? Kuya-no-taki, the "Waterfall Shrine" about an hour from Arashiayama by foot and bus.
Head south to Uji and Nara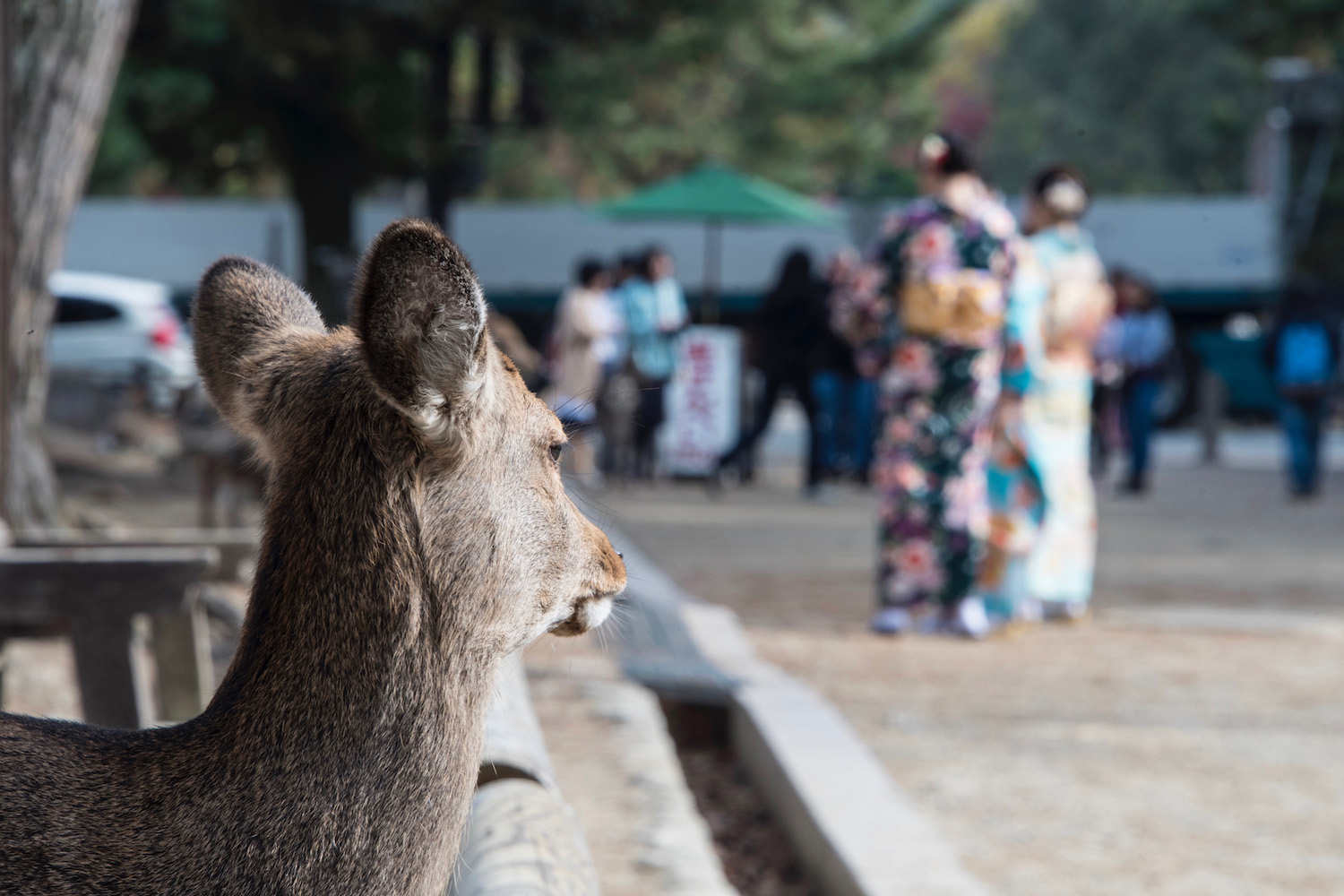 What good is spending 4 days in Kyoto if you can't get out for a while? Of course, not all travelers will need to exit the Kyoto city limits, and head all the way south to Nara, famous both for its urban deer population and for being home to some of the oldest wooden structures in the world. You might visit the tea town of Uji, which is technically part of Kyoto, and admire iconic Byodo-in temple. Or, you might take a sake tour though underrated Fushimi.
(But go east and/or west as well)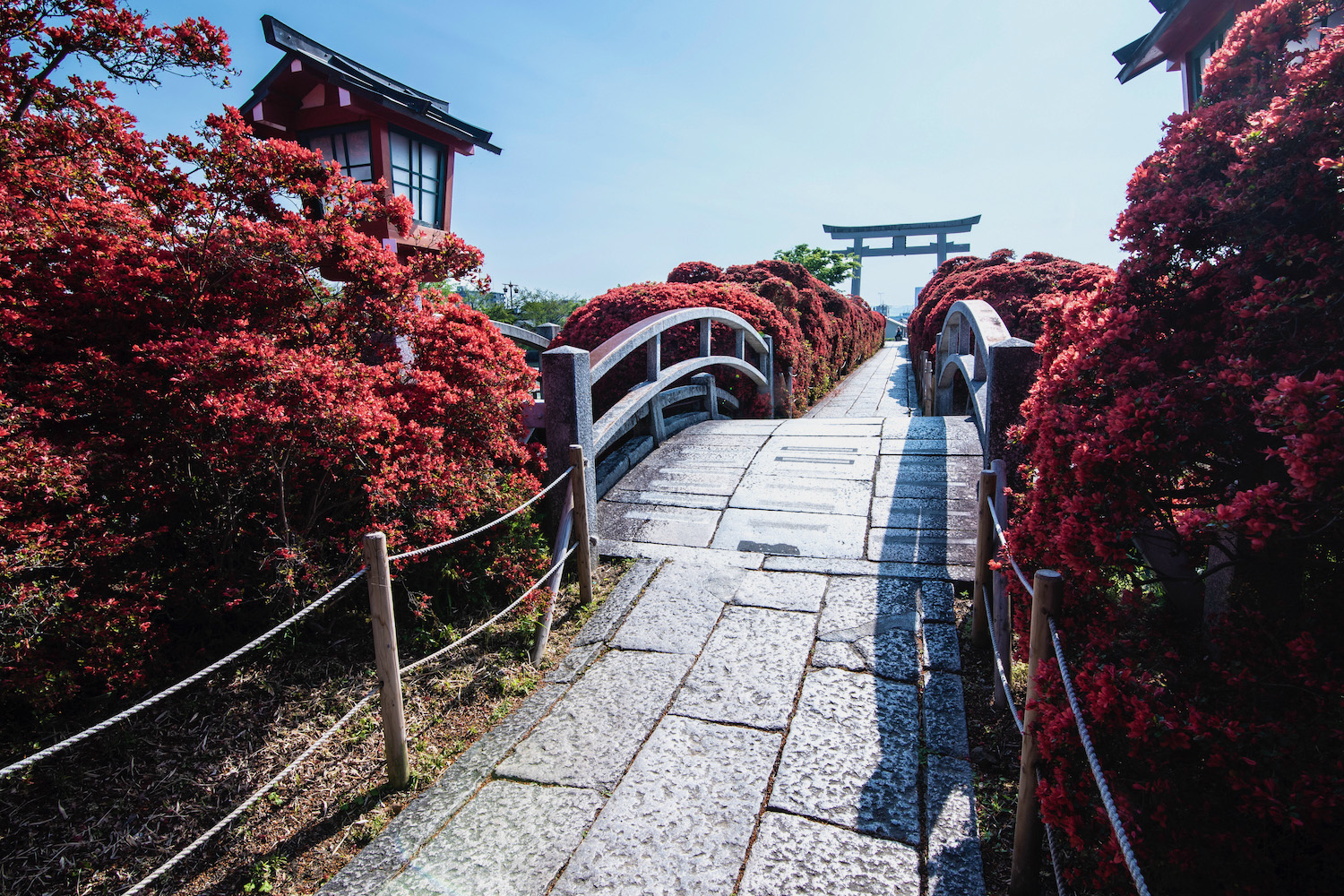 I know, at this point, that the phrase "off the beaten path" is cliché. However, it really applies in Kyoto, whose proverbial paths have been beaten for literal centuries. To the west of the city you have authentic Nagaokakyo, where in May the Nagaoka Tenman-gu shrine erupts in crimson azaleas. Alternatively, travel east over Mt. Hiei to Lake Biwa, even if it is technically in Shiga prefecture instead of Kyoto.
Why 4 Days in Kyoto is the Perfect Trip
Travel to Kyoto—travel to Japan—is not one-size-fits-all. At the same time, to reiterate what I said in the intro to this piece, I do think that four days is an ideal amount of time to stay in Kyoto. It gives you addition space to explore over the typical 2-3 days people spend here, but isn't too long that you feel tired or burnt out when you leave the city after your stay.
Another practical benefit of spending 4 days in Kyoto? The weather is unlikely to be perfect for all of them. Having an "extra" day at your disposal gives you some wiggle room if one is unbearably rainy, hot, cold or otherwise unsuitable to unfettered exploration. So much disappointment in travel comes from failing to have experiences; so much of that failure comes for not giving yourself enough time and space.
Other FAQ About Seeing Kyoto in 4 Days
What is the best time to visit Kyoto?
Kyoto is a 365-day per year city. Its architecture boasts evergreen, timeless beauty; it's nature shines no matter the season. With this being said, Kyoto is especially stunning amid billows of sakura in spring and boughs of scarlet momiji in autumn. On the other hand, while Kyoto can be rainy in summer (and, sadly, is not usually snow in winter), these times of year are also generally less busy.
What must eat in Kyoto?
Kyoto is technically famous for tofu, although I have not generally been impressed by any of the soy-based dishes I've eaten in the city. On the other hand, one food I always make a point of eating whenever I come to Kyoto is gyukatsu, beef cutlets that are deep-fried (like more popular pork tonkatsu), but left pink and rare in the middle.
How do you get around Kyoto?
Kyoto's rail network is significantly less advance than Tokyo's, with two metro lines (the east-west Tozai Line and north-south Karasuma Line), the private Hankyu, Keihan and Eizan Railways and the JR Sagano Line running through the city center. On the other hand, the city's bus network (though it can be intimidated to non-Japanese speakers) is extremely convenient.
The Bottom Line
I hope you're now convinced about the virtues of spending 4 days in Kyoto, even if you hadn't previously thought you would stay here so long. I'm obviously biased—I lived in the city for several months—but I think Kyoto is more than worth 96 hours of your time, even if you aren't on an especially long trip to Japan. Between the insider insights I've shared here and the freedom to explore an extended Kyoto residence will give you, you'll leave wishing you'd had longer, if anything. Want to make your next Japan trip even more perfect, and customized to your travel needs? Consider hiring me to plan it!