At some point in the not-too-distant future, I imagine there will be dozens of English-language articles about things to do in Sakata. The city, which was an important port during the Edo period but is virtually anonymous today, is poised for a tourism renaissance.
How do I know this? Well, I don't, with any certainty. But I do know what it takes for destinations in Japan to break out from the rest of the pack—Sakata has all of them, and then some.
Whether you were searching for a Sakata guide or happened upon this one accidentally, I think you're about to add a new Japanese city to your bucket list.
Where to Stay in Sakata
Before I delve more deeply into things to do in Sakata, we have to address the elephant in the room: There are not nearly enough hotels in Sakata. I had a hard time finding a room here even before Japan's borders reopened in the wake of covid-19. I'm scared to think of how difficult it will be months in the future!
With this being said, the hotels that do exist are acceptable, even if they're not spectacular. I personally stayed at the Hotel Route Inn, which is a bit outside of town, but presents your best chance of finding availability. Wakaba Ryokan, meanwhile, is basically right in the center of town, within reasonable walking distance of the Sakata attractions I'm about to list.
What to Do in Sakata
Sample sake at Sankyo-Soko Rice Storehouses
Although they are technically "rice" storehouses, the iconic structures of Sankyo-Soko house a much more interesting product. Specifically, they're home to a counter where you can sample Nihonshu (aka Japanese sake), for around ¥110 per shot as of late 2022. This makes sense, of course: Sakata's Japanese name, 酒田, literally means "alcohol field."
Eat a tuna bowl at Sakata Port Market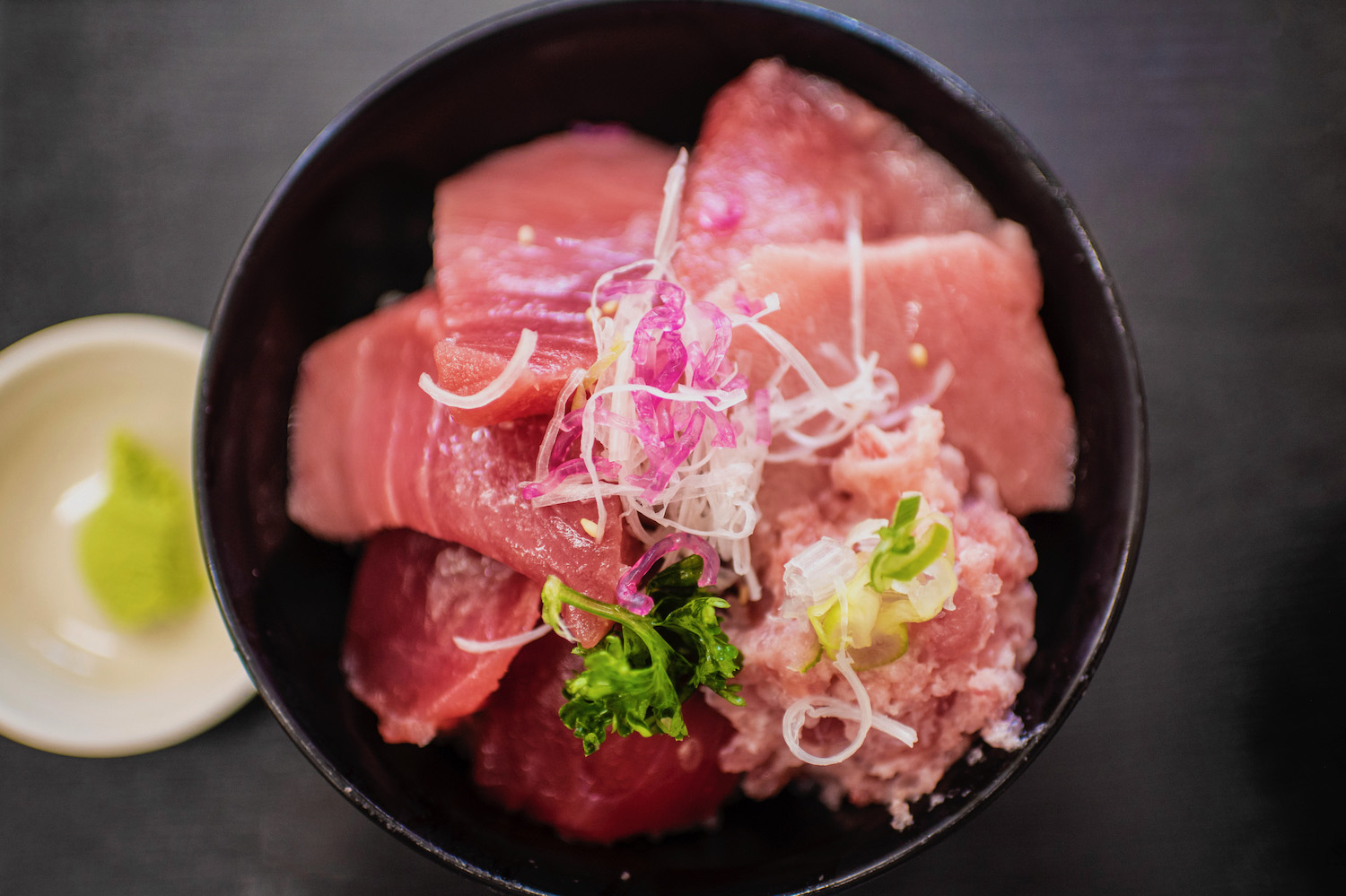 More than one of my favorite things to do in Sakata centers around food and drink. After finishing up at Sankyo-Soko, set your GPS for Komatsu Maguro, an understated restaurant in the Sakata Port Market area. Even if you've had plenty of tuna donburi (aka rice bowls) before, trust me: The maguro they're serving up here perfectly reinvents the wheel.
Watch a Maiko performance at Somaro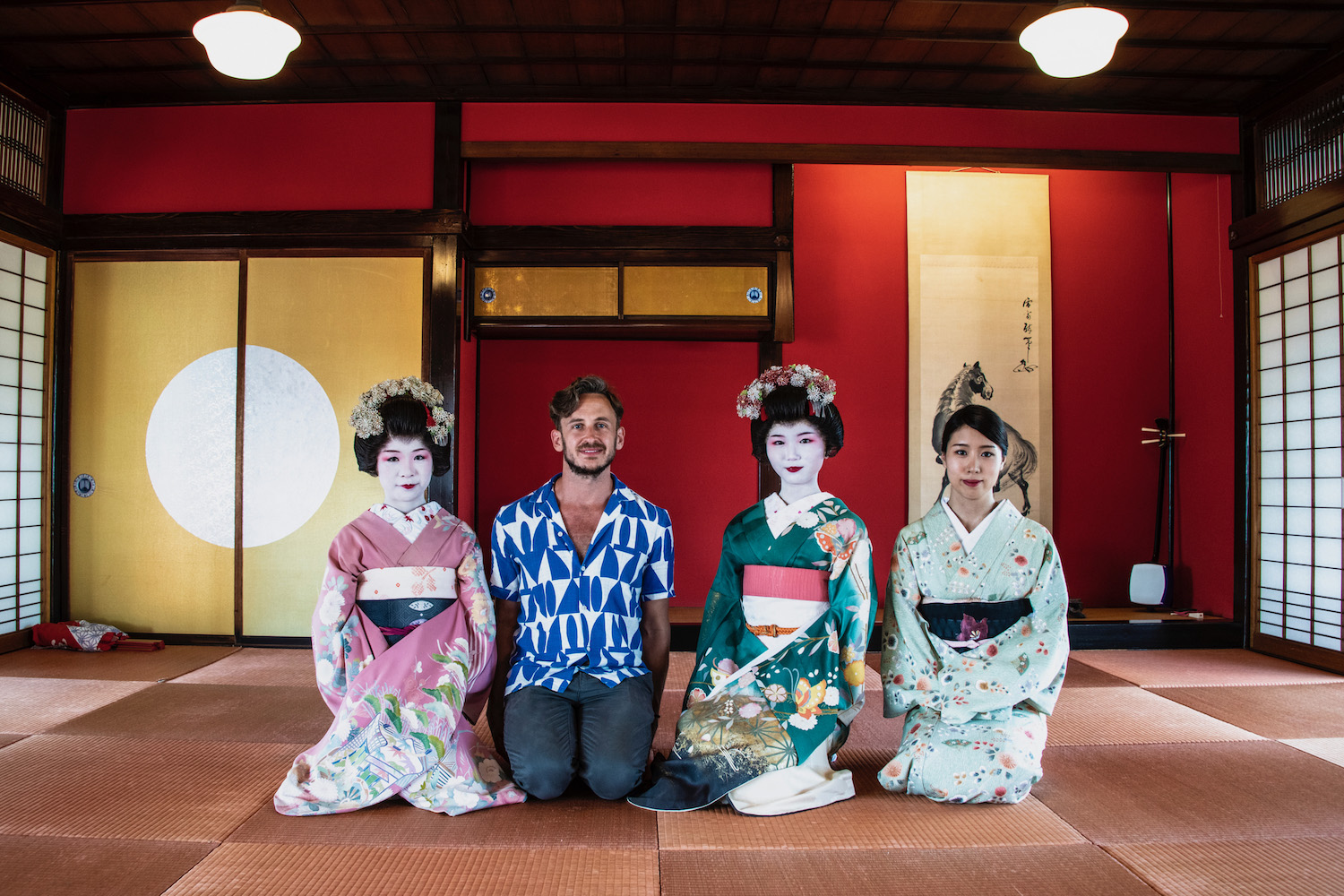 Even as someone who's lived in Kyoto and spent a great deal of time in Kanazawa, the quality of both the interior decoration and the Maiko show at Sakata's Somaro is overwhelming in the best possible way. Even better? The surrounding Hiyoshicho district is authentic and picturesque, whether you're up amid the temples of Hiyoriyama Park, or down at the Koln bar drinking a yukiguni cocktail.
Take a day trip to Yura Beach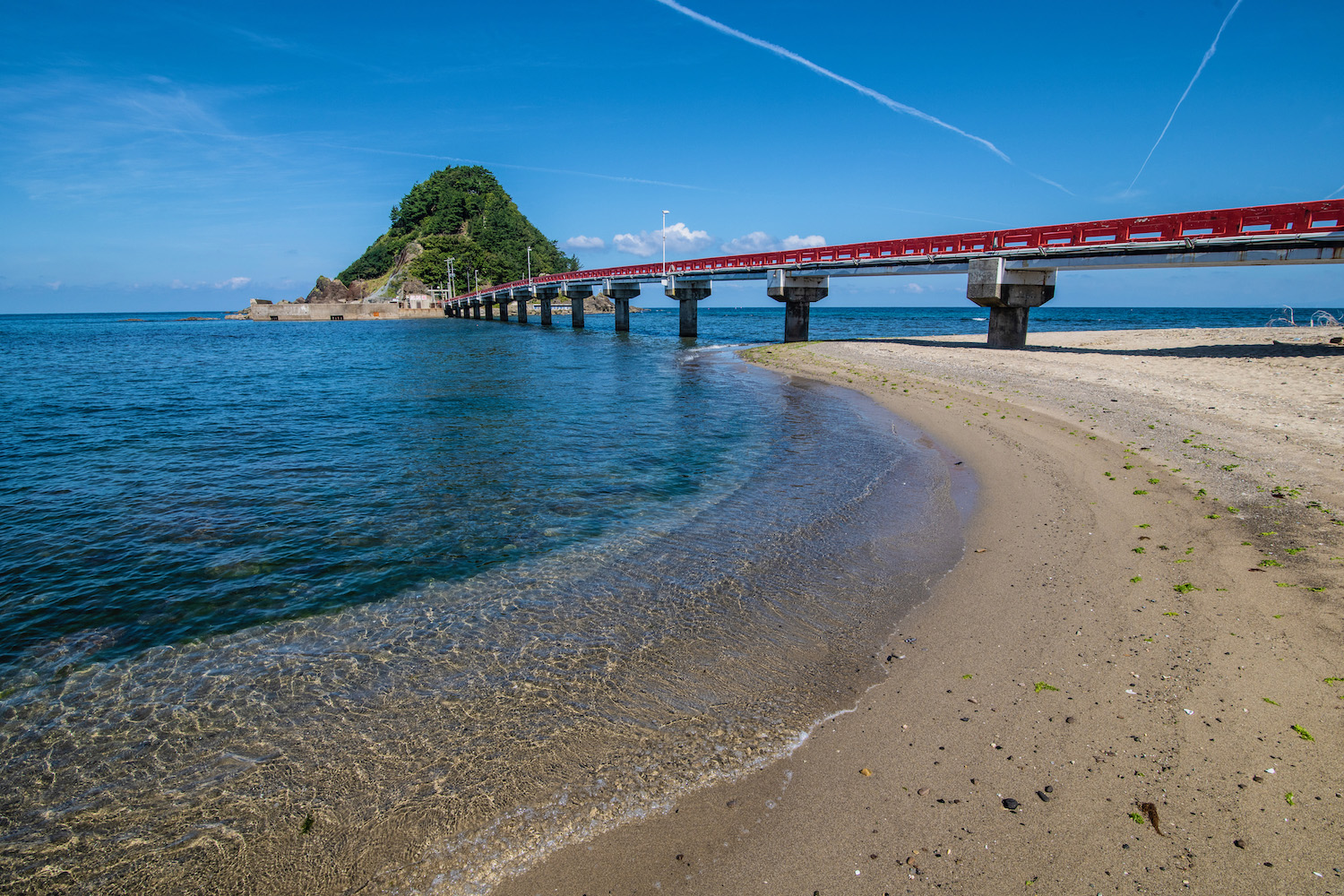 While there are some other things to do in Sakata within the city limits, I usually like to hit the road after I've completed the ones I've just listed. My first stop is usually Yura Beach, which is located about 30 minutes south of the city along the Sea of Japan. Here, a beautiful vermilion bridge connects an otherwise ordinary town to an enchanting, island shrine.
(Or Tamasudare Falls)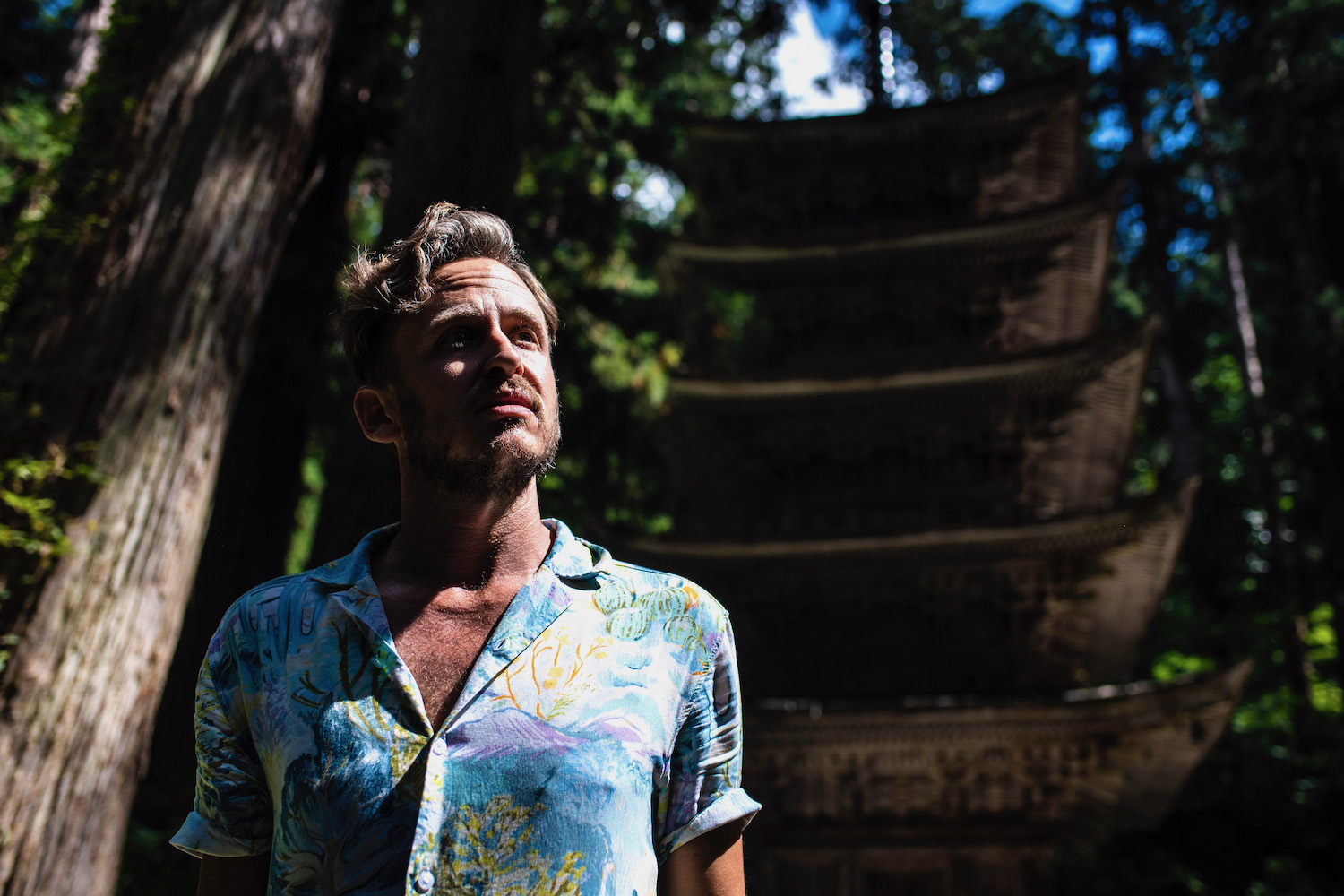 The only thing better than driving inland from Sakata city to Tamasudare Falls, which is nestled within the foothills of Yamagata prefecture's Asahi Mountains? Pairing it with a trip to Mt. Haguro, where (among other treasures) a five-story wooden pagoda is built so deep into the forest it almost seems to be naturally occurring.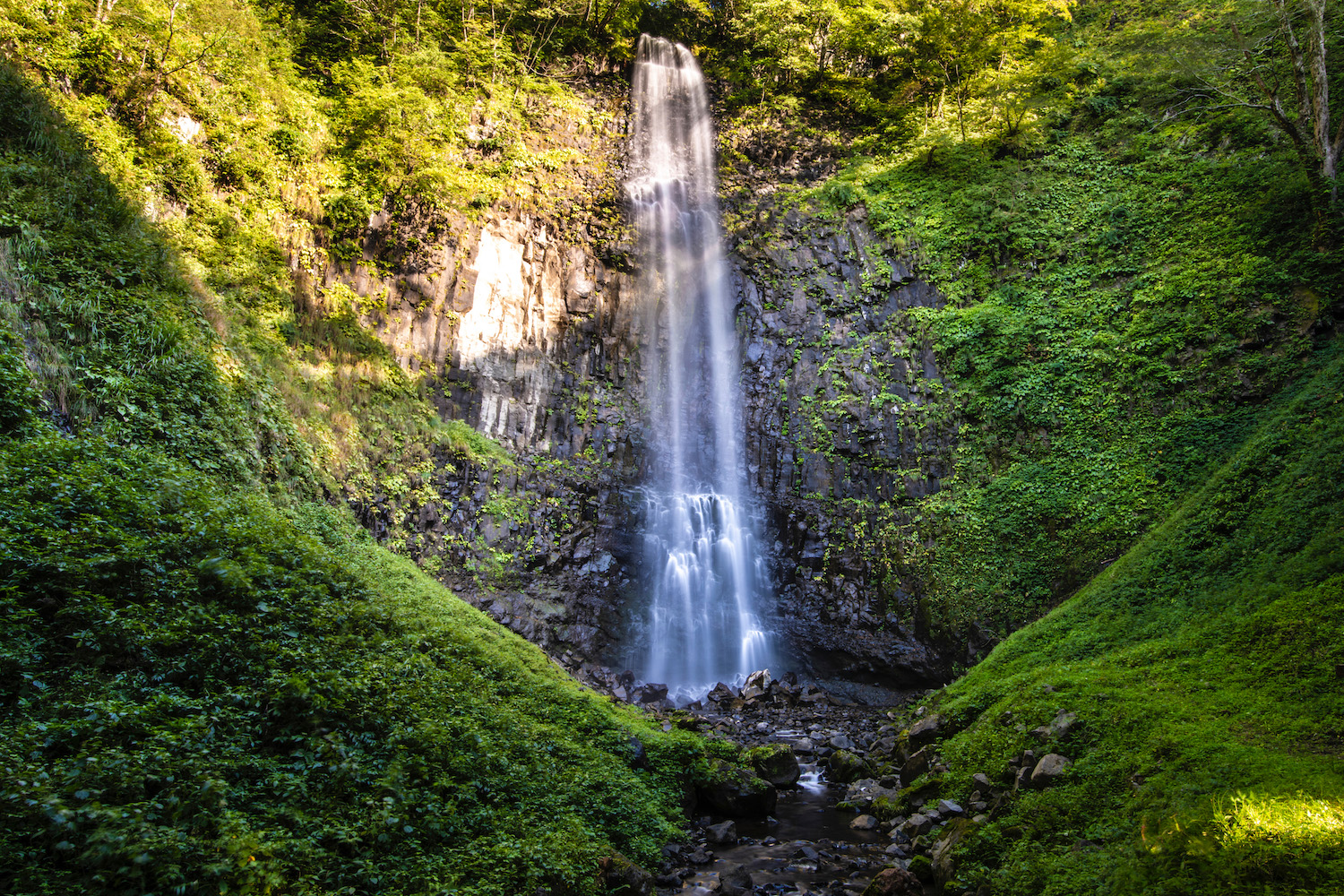 How Many Days Should You Spend in Sakata?
If we're simply talking about how long to spend in Sakata's city center, I'd say two days should do you. This will give you a full day to explore the area around the Sankyo-Soko storehouses, plus another day to devote to a Maiko performance at Somaro and exploring the area around there. You'll leave satisfied, but also hungry for more discovery in the future.
If, on the other hand, you're interested in things to do on Sakata's periphery, you might add another day. Under these circumstances, you should rent a car in the morning and drive to Yura Beach, before heading inland by day: First at Mt. Haguro and then to Tamasudare Falls, where you can remain as late as you'd like.
Other FAQ About Visiting Sakata
Is Sakata worth visiting?
Sakata is absolutely worth visiting, particularly now before it's been "discovered." The lack of foreign tourists heightens the city's intrinsic character and authenticity, which strongly hearken back to its days as an important port during the Edo period.
How do you get to Sakata?
Sakata is somewhat difficult to reach. From Tokyo, you can ride the Joetsu Shinkansen to Niigata or the Akita Shinkansen to Akita, then ride the JR Uetsu Line to Sakata. Alternatively, fly nonstop from Tokyo-Haneda (HND) to Shonai (SYO) and take the airport limousine into town.
Where is Sakata located?
Sakata is located on the Sea of Japan coast roughly halfway between Akita and Niigata. While this location means it's relatively anonymous in this day and age, it was of strategic importance during the Edo period, when Sakata was prosperous and populous.
The Bottom Line
I've got a monopoly on explaining things to do in Sakata for now, but I don't think it'll be that way for long. Once more people are aware of this city—and once more hotels exist, and connections to the Shinkansen line are improved—it's only a matter of time before Sakata becomes another Kyoto or Kanazawa. For now, if you do happen to sip from sake at the Sankyo-Soko storehouses, or watch a Maiko show at Somaro, enjoy how relatively quiet it is. And regardless of where your next trip to Japan ends up taking you, consider commissioning a custom itinerary to take it to the next level.