Before you worry about navigating the labyrinthine Shinjuku Station, you should attend to a more fundamental task: Differentiating between Tokyo train stations, and learning which you'll want to use in which situation.
This is an essential part of understanding travel in Japan, whether you plan to stay wholly within Tokyo, or plan to catch a Tokyo to Osaka train. No two train stations in Tokyo are created equal, although they all serve very important purposes indeed.
Once I've finished discussing major Tokyo railway stations, I'll go into some secondary hubs, and even talk about Tokyo's two underground railroad systems. The train is about to depart, so get onboard!
All Tokyo's Trains
For the purposes of this article, when I say the phrase "Tokyo train stations," I will generally be referring to above-ground railway stations served by inter-city and long-distance trains, operated primarily by the Japan Railways corporate, but by certain private train lines as well. With the exception of the final few paragraphs, I will not be explicitly referring to underground lines of the Tokyo Metro or Toei Subway.
For instance, this is the article to read if you're planning to take a Kyoto to Tokyo train—or vice-versa, or to travel between Tokyo and any other city in Japan, including cities within the Tokyo Metro area. In most cases, this is not an article that will prove helpful if you're wanting to be travel between different attractions in central Tokyo, such as if you want to ride the Ginza Line of the Tokyo Metro from Senso-ji temple in Asakusa to Harajuku's Takeshita-dori pedestrian street.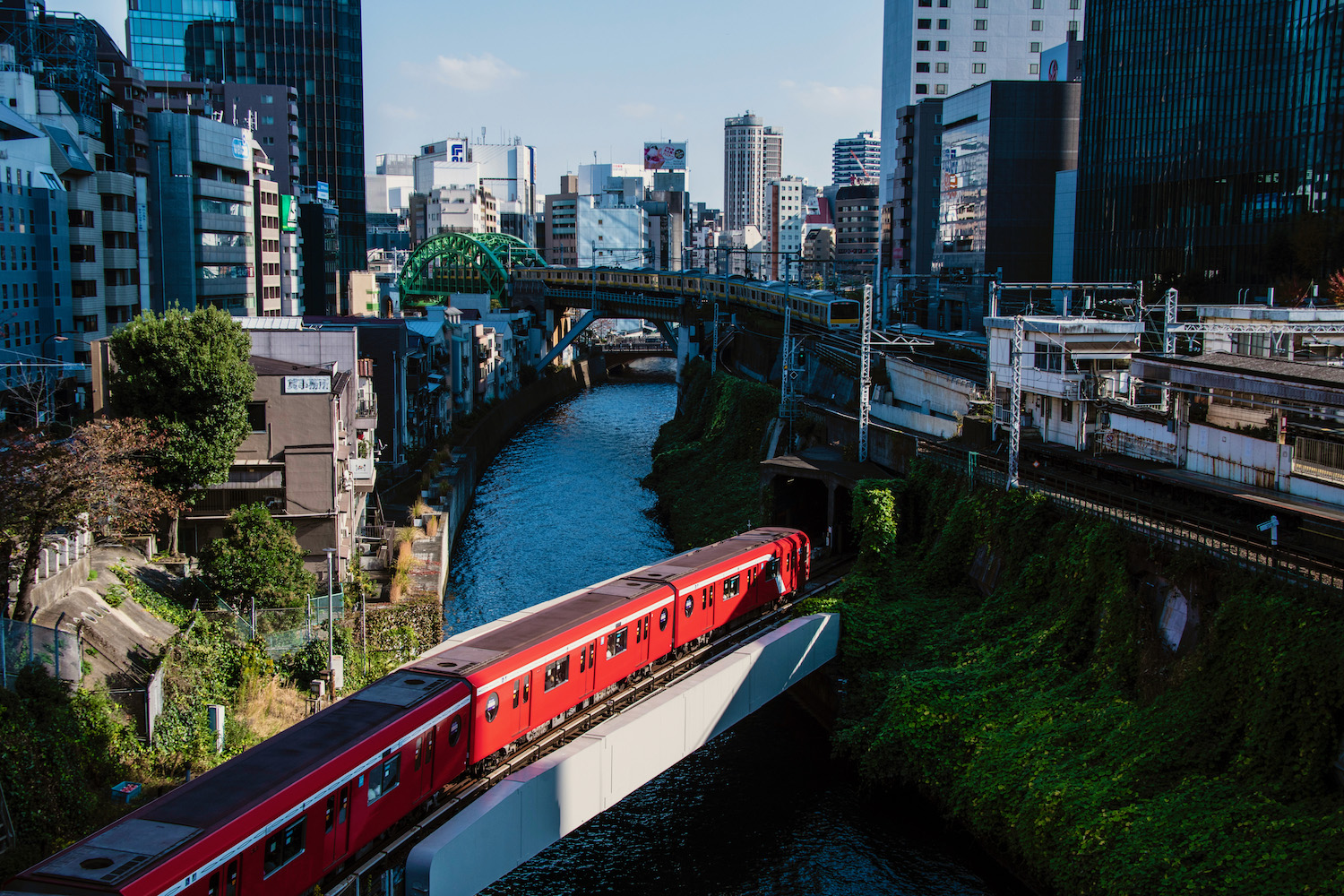 A Quick Guide to the Main Tokyo Train Stations
Tokyo Station
The most common depot you'll pass through if you use (or redeem) a JR Pass in Tokyo is Tokyo Station. Housed behind (though not fully within) a beautiful facade that dates back to the early 20th century, Tokyo Station is the main hub of the Japanese Shinkansen bullet train network, as well as for many urban and suburban train lines, and the Marunouchi Line of the Tokyo Metro. Tokyo Station isn't always the optimal place to begin your journey, but you can always get to where you need to go from here.
Shinjuku Station
If you need to ride from Narita Airport to Shinjuku, this will be where you arrive if you take the Narita Express (although the Limousine Bus drops off passengers at several hotels in Shinjuku). Unlike Tokyo Station, however, JR-operated lines are not the only game in town within massive Shinjuku station, where services operated by Odakyu (whose lines can take you to Hakone and even to Mt. Fuji) and Seibu begin and end. Like Tokyo (and all the other main stations I'm listing here), Shinjuku is a stop on the circular JR Yamanote Line.
Shinagawa Station
Located in the southwestern part of Tokyo on the way to Yokohama, Shinagawa is what I would consider one of the underrated Tokyo train stations. If you're staying nearby, you can board westbound Shinkansen services here (instead of backtracking to Tokyo Station). Additionally, you can travel directly to Shinagawa from Narita Airport (onboard the Narita Express) and Haneda Airport (on the Keikyu Line). Furthermore, Shinagawa is a stop along the JR Yamanote Line, which runs in a circle around the center of Tokyo.
Ueno Station
As is the case with Shinagawa and westbound bullet trains, the Ueno Shinkansen hub is an alternative to Tokyo for boarding super-faster trains that travel north and east, including the Tohoku Shinkansen and Hokuriku Shinkansen lines. Additionally, Keisei-Ueno station (which is connected to Ueno Station, but sits through a separate ticketing gate) connects Ueno to Narita Airport, via the Keisei Skyliner. Finally, in addition to the Yamanote Line, Ueno and its adjacent stations are connected to the rest of Tokyo via several lines of the Tokyo Metro and Toei Subway underground railway systems.
Shibuya Station
Of the major railway stations in Tokyo I've rattled off, Shibuya is probably the least useful, even if it is where you'll need to disembark if you ride from Shinjuku to Shibuya (or vice-versa) on the JR Yamanote Line. Likewise, while several local train lines (and the Narita Express) pass through here, Shibuya has neither the Shinkansen service of Tokyo, Ueno or Shinagawa, nor the plethora of private rail lines you find when you travel through Shinjuku. On the other hand, it's also not quite as busy as any of these stations, in spite of being the western terminus of the Tokyo Metro's Ginza Line.
Other Busy Tokyo Train Stations
I've mentioned the JR Yamanote Line in several paragraphs so far, but this ubiquitous lime-green labeled train line is not the only reason these other Tokyo stations are worth knowing:
Hamamatsucho: The city terminus of the Tokyo Monorail, whose other end is the three terminals of Haneda Airport.
Nippori: The station that allows the Keisei Skyliner's owners to claim the train connects Tokyo with Narita Airport in just 36 minutes.
Asakusa: Home not only to the subway line of the same name, but of the private Tobu train system that connects Tokyo with Nikko.
Akihabara: A busy train station two stops north of Tokyo Station, where the JR Yamanote Line crosses the JR Chuo-Sobu Line—north-south and east-west, all in one station!
Of course, some of the busiest stations in Tokyo are ones you might not ever use—or, if you do, ones whose names you might find difficult to pronounce or remember.
The Tokyo Metro and Toei Subway
Many other Tokyo train stations see service neither from JR Lines nor from private urban and suburban railways, but are still extremely busy. I'm talking, of course, about underground stations. In particular, you'll find that transfer stations like Akasaka-Mistuke, Kudanshita and Aoyama-Itochome are crowded (and, in some cases, confusing), although there's definitely less going on to consider than is the case as bullet train stations, for example.
In my article about how to use the Tokyo Subway, I differentiate between the Tokyo Metro vs Toei Subway, which like JR and Tokyo's various private train lines are operated by two separate companies. This is an important distinction to note, particularly if you make the (unwise) decision to purchase individual tickets every time you use the underground, as opposed to using a reloadable PASMO or SUICA card.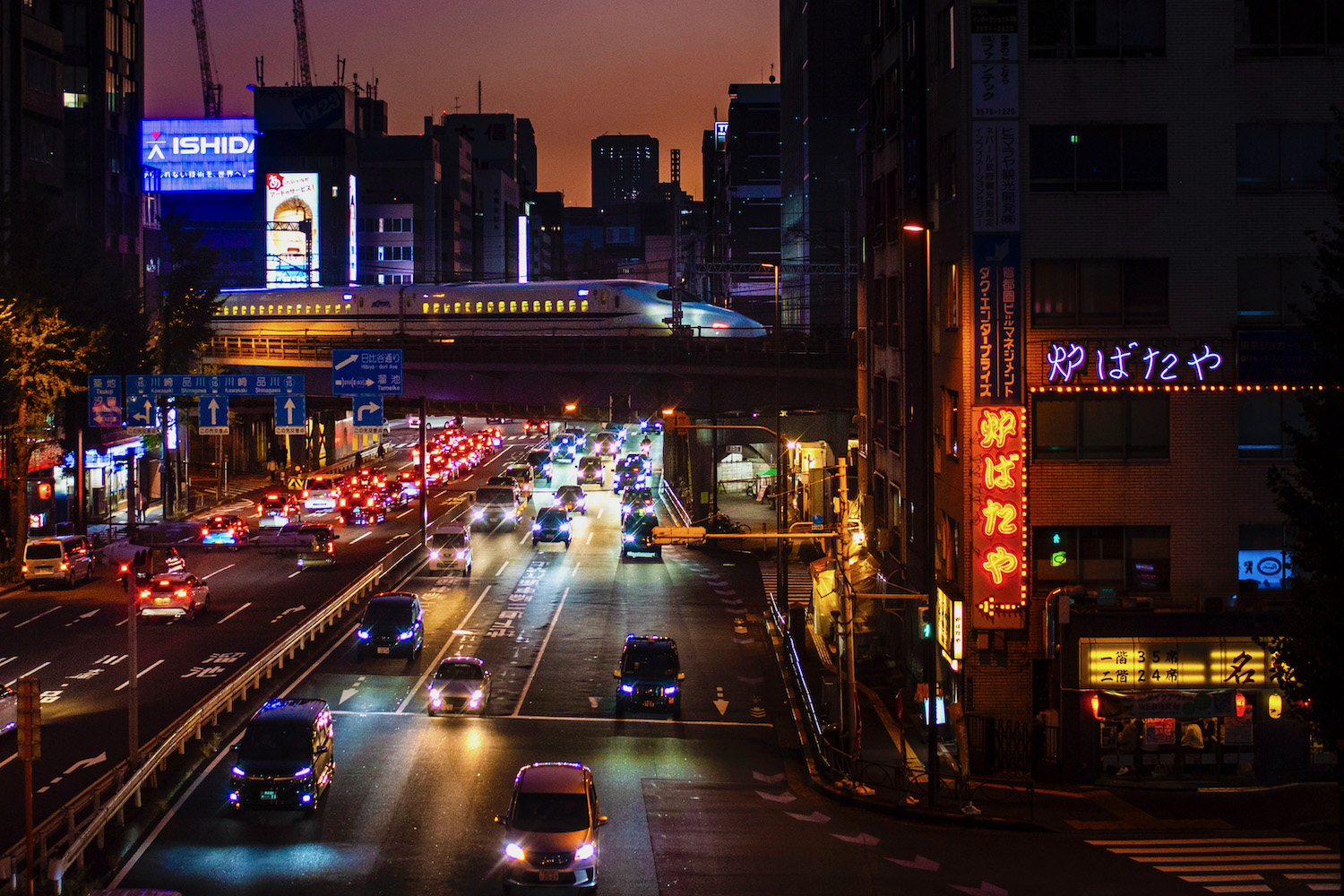 Other FAQ About Tokyo Train Stations
How many train stations are there in Tokyo?
Officially, as of January 2023, there are 882 train stations in Tokyo. Keep in mind that this number includes stations of both the Tokyo Metro and Toei Subway systems, which are usually considered separate from other light and heavy rail lines like Seibu, Tobu, Keikyu, Odakyu and of course, Japan Railways (JR).
What are the top 5 stations in Tokyo?
By the numbers, the busiest Tokyo train stations are Shinjuku, Shibuya, Ikebukuro, Kita-senju and Tokyo Station, in that order. However, basically every rail hub in central Tokyo is busy most of every day. Akihabara and Nippori stations will "feel" just as busy as Ikebukuro or Shibuya.
What is Tokyo's busiest train station?
Tokyo's busiest train station is Shinjuku Station, which sees more than 1.2 million passengers per day pass through it. Note that because Shinjuku is also a rather large station, it might not feel materially busier than other Tokyo rail hubs like Shibuya, Shinagawa or Tokyo Station.
The Bottom Line
Once you take an organized, detail-oriented look at train stations in Tokyo, getting around the massive metropolis seems a whole lot easier. Whether you ride Shinkansen bullet trains from Tokyo, Shinagawa and Ueno, or take the JR Yamanote Line from Shinjuku or Shibuya around the center of Tokyo, it turns out that there's a very sound method indeed to the seeming madness of Tokyo. Even Tokyo's apparently unruly underground network starts to make sense once you make the effort to understand it. Need guidance of a more personalized sort for your upcoming trip to Japan? Commission a custom Japan itinerary—I'll hold your hand!