On first glance, Gujo Hachiman seems like a supremely authentic Japanese Alpine town. Fishermen stand waist-deep in the rushing river that leads away from the center, whose drainage dishes are so clean that colorful carp swim in them.
On the hill overhead, meanwhile, a whitewashed castle towers. Massive lanterns, their white paper weather by the years, hang above the main street, where restaurants and shops beckon visitors with delectable eats and one-of-a-kind souvenirs.
Is Gujo Hachiman worth visiting? Of course. But there's something you should know about this place before you set foot here.
How to Reach Gujo Hachiman
Unless you're starting somewhat relatively close, convenience is not something that makes Gujo Hachiman worth visiting. Specifically, there are direct buses to Gujo Hachiman from two major tourist destinations in Japan: Nagoya and Takayama. Even here though, there is a technicality to be aware of. Namely, that most buses drop off at the "Gujo Hachiman IC" bus stop, which is a rather far walk outside the old town center.
The other option for how to reach Gujo, of course, is to have your own set of wheels. Personally, I find that Gujo combines well with Shirakawa-go and Gokayama on a single day trip from Takayama. If you do this, do note that I recommend leaving as early as possible, and also that you use the toll road (as expensive as it may be) to travel from Takayama down to Gujo, from Gujo up to Gokayama and finally from Shirakawa-go back to Takayama.
Things to Do in Gujo Hachiman
Hike up to Gujo Hachiman Castle
Although Gujo Hachiman Castle is stunning from ground level, the view from the top is what really sends my heart aflutter. One thing you'll learn once you get there—they don't try to hide it—is that Gujo Castle isn't one of Japan's 12 original castles. It is, however, the oldest reproduction, which I guess counters for something.
Greet the koi at Igawa Lane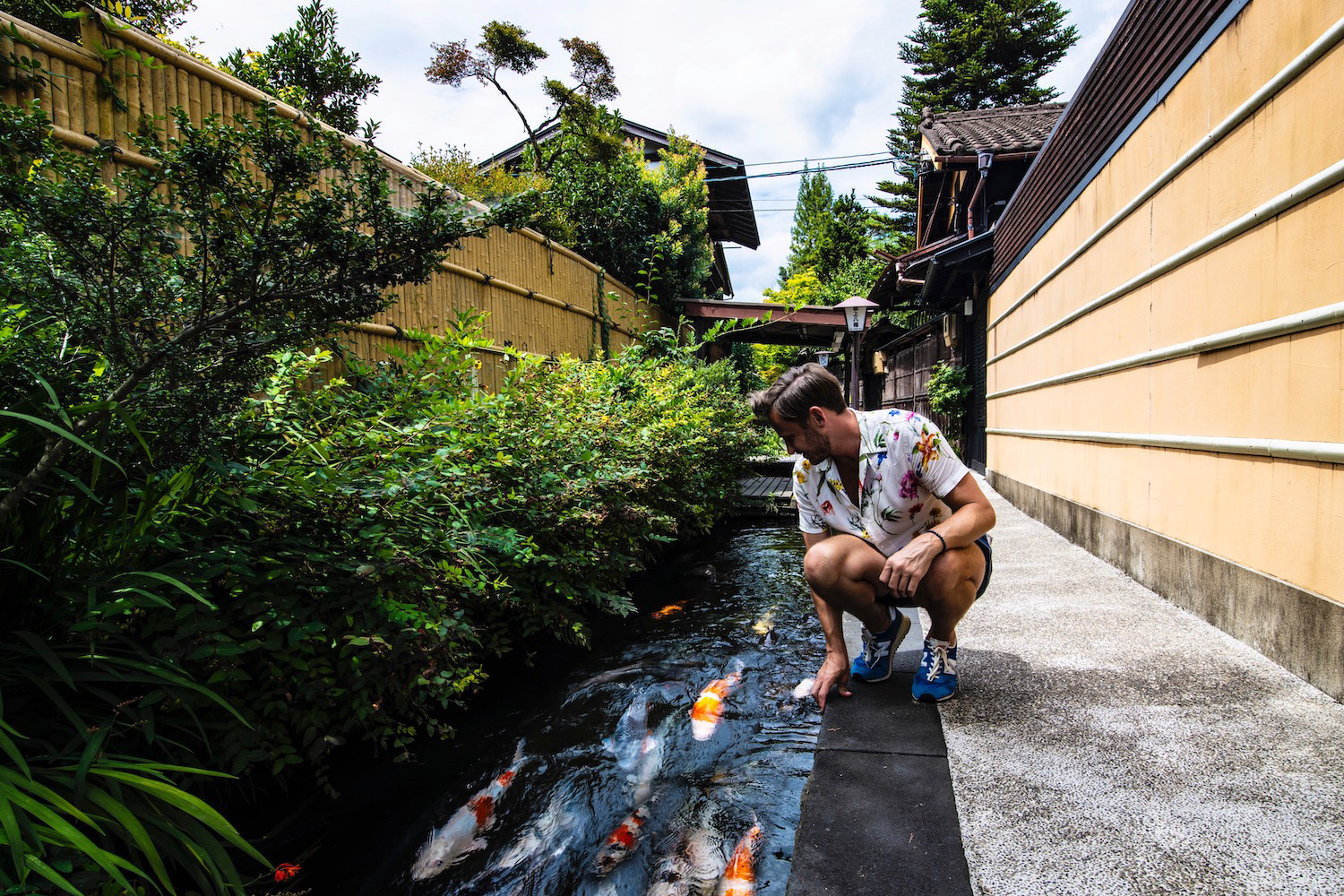 Another place to convince you that Gujo Hachiman is worth visiting is Igawa Lane. Once you get here, look down into the drainage ditch, which is so clean that colorful koi swim through it. While this could be an attraction as artificial as the reproduced castle, it certainly seems real!
Visit a fake food factory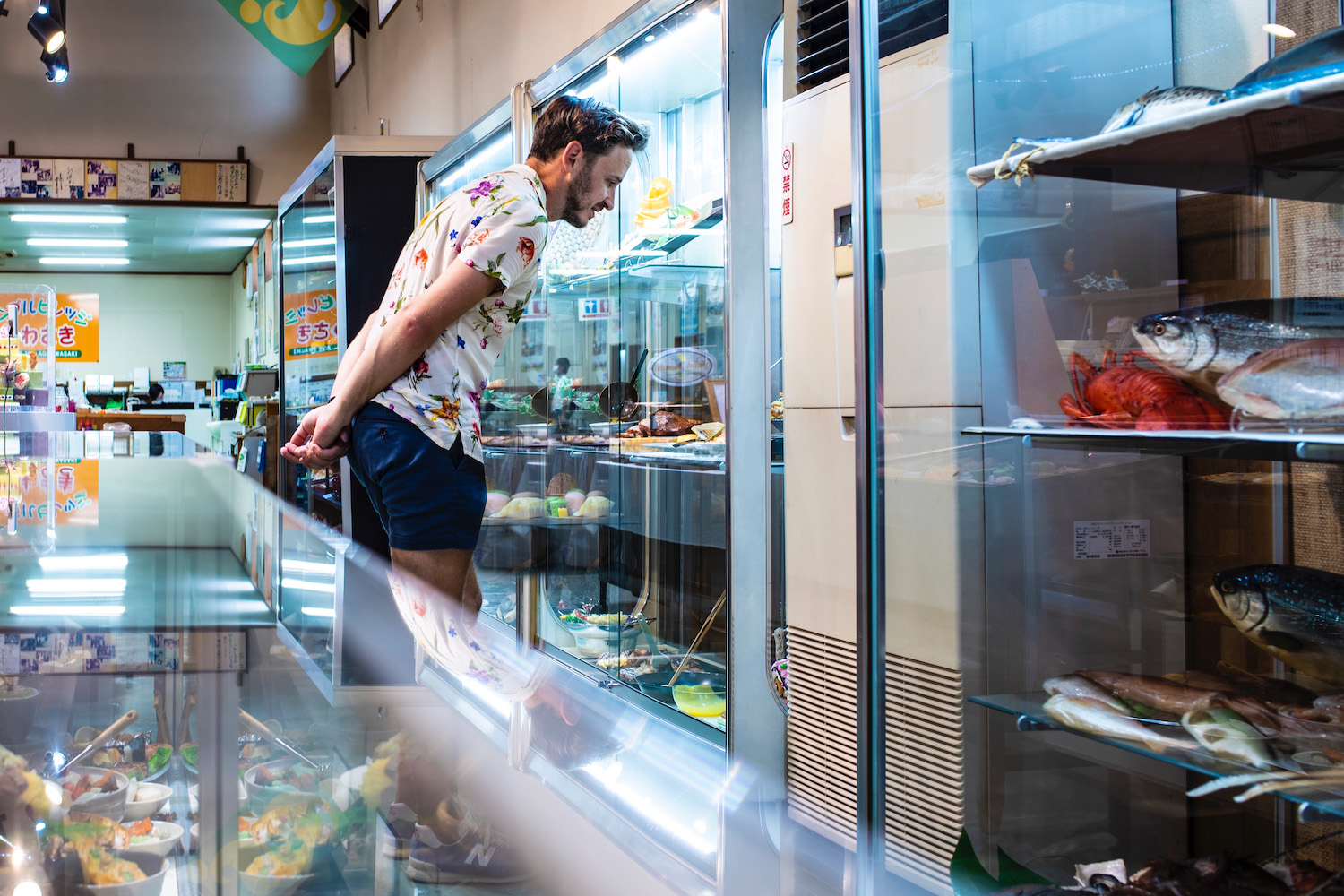 Rounding out the trifecta of fake in Gujo is Iwasaki Sample Village, one of the most notable makes of sanpuru (i.e. sample) food found outside of restaurants throughout Japan. Even if you can't manage to time your visit to correspond with one of the workshops, seeing the finished products displayed is impressive enough!
Relax along the river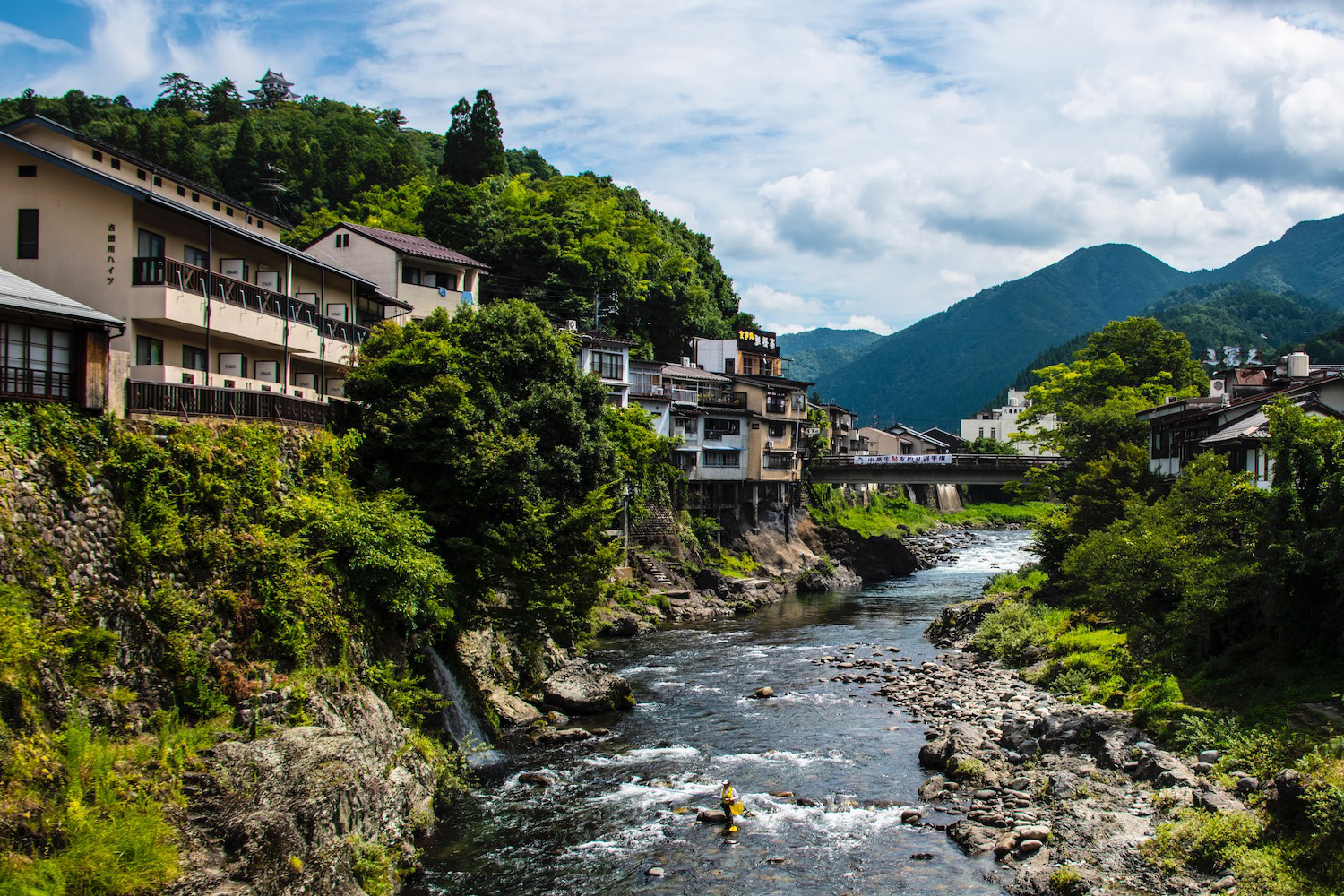 The tranquility element is a big part of why I feel that Gujo is worth visiting. While the Yoshida River can be somewhat thunderous, depending upon how much rain has recently fallen, strolling along it is a great way to reset your mood, particularly if you're walking eastward back toward the town center.
Dine on delicious beef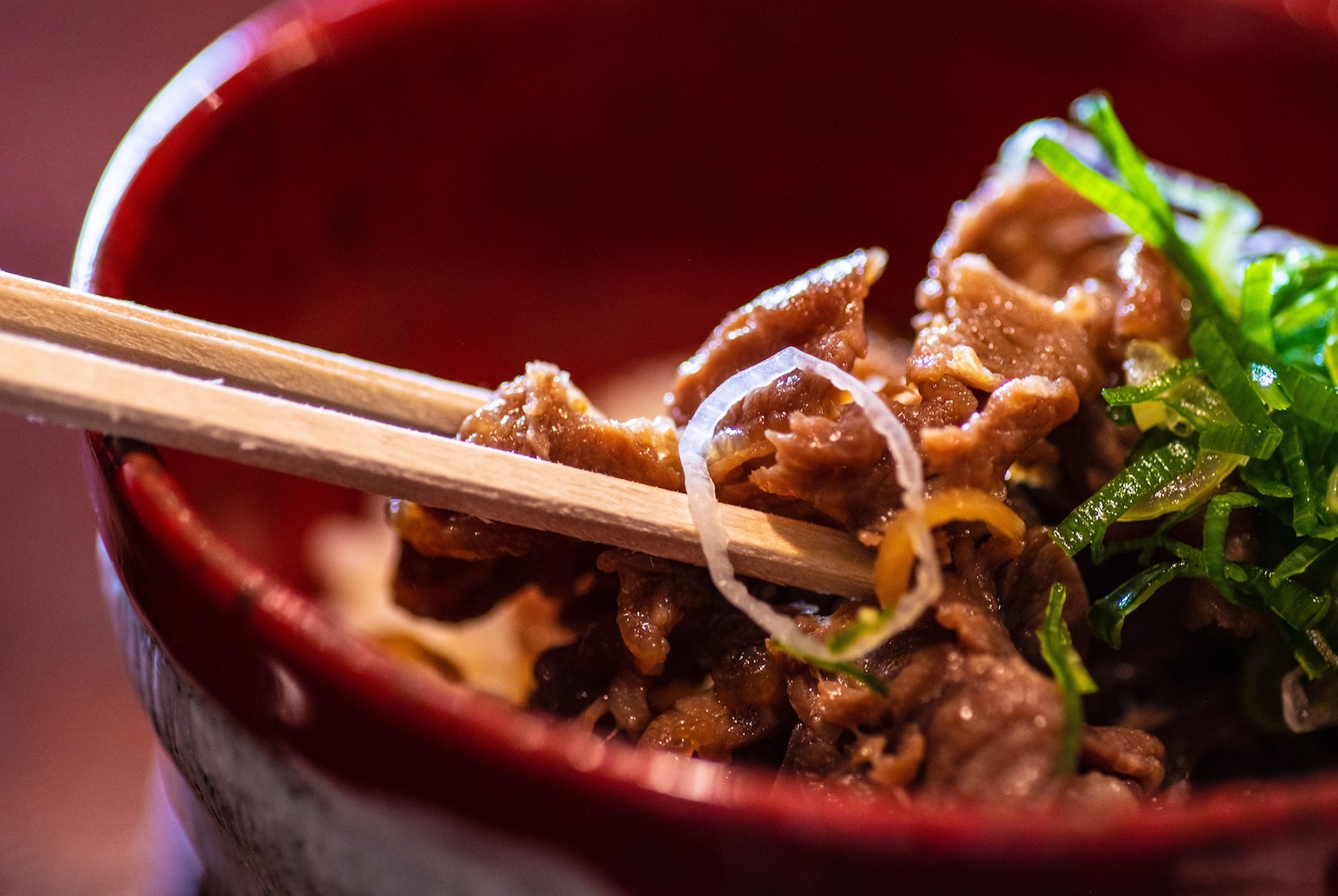 Like nearby Takayama, Gujo is famous for beef produced nearby (even if the gyu-niku served here isn't nearly as well-known as Hida beef). Note that if you're just here for the day and haven't made reservations, it might be easier to enjoy this atop a gyudon bowl than to sit down for a more formal yakiniku or Teppanyaki meal.
How Many Days Should I Spend in Gujo Hachiman?
While you can spend a night or two in Gujo Hachiman, I'm not really sure the town warrants that. Sure, it would be great to see the castle at night, or to watch the sun rise—or set—as you stroll along Igawa Lane or the Yoshida River. But the reality is that most of what there is to see in Gujo is easily explorable within a single day, or even part of one.
Indeed, part of what makes Gujo worth visiting in my estimation is how self-contained a destination it is. The reality is that most travelers only have a certain number of days in Japan—usually two weeks or less. While I could see staying in Gujo overnight if you've been to Japan many times or if you're on a very long trip, larger Chubu-region tourist hubs like Takayama, Kanazawa, Matsumoto and even Nagoya are better choices for this.
Other FAQ About Visiting Gujo Hachiman
How do I get to Gujo Hachiman?
You can reach Gujo Hachiman by direct bus from both Nagoya and Takayama. Do keep in mind that your bus may pick you up or drop you off at the "Gujo Hachiman IC" bus stop, which is several kilometers outside of the main town center.
Where can I see koi in the drainage ditch in Japan?
One of the main places to see koi swimming in drainage ditches in Japan is Igawa Lane in Gujo Hachiman, a town in the Japanese Alps. If you're in the San'in region, you can also find them in Tsuwano, a small town in the mountains located just inland from the larger city of Masuda in Shimane prefecture.
What is the water city in Japan?
Located at the confluence of two rivers and with plenty of canals flowing through it, the town of Gujo Hachiman in the Japanese Alps is sometimes known as Japan's "water city." Keep in mind, however, that there are other contenders for this title, including the similarly named Omi Hachiman on the shores of Lake Biwa in Shiga prefecture.
The Bottom Line
Asking yourself "is Gujo Hachiman worth visiting?," or some similar question? Rest assured, you should absolutely make a trip to Gujo, as the locals usually abbreviate its name. However, you should be mindful of what you're going to find when you get there. While the town has all the seeming trappings of an authentic town in the Japanese Alps, there's an element of artificiality—a knowing one—that is innate to the experience of being there. Don't let this fact deter you, though—enjoy it and lean into it! Make sure you set proper expectations for every stage of your Japan trip when you hire me to plan it.