For a long time—forever, really—one of the caveats of traveling with a Japan Rail Pass is that you would be unable to take the two fastest trains along the Tokaido-Sanyo-Kyushu Shinkansen line: The Nozomi and the Mizuho. This was unfortunately, but not existentially so; most travelers (myself included) just accepted it as a fact of life.
Then, when it was announced in October 2023 that pass prices would be going up (significantly), JR softened the blow. Pass users, they explained, would now be able to access Nozomi and Mizuho. For a small additional fee, they continued, in fine print, without expounding further.
If you're asking "can I ride Nozomi with JR Pass?" the answer is now "yes," but it's not really that simple. (Spoiler alert: The "small" additional fee isn't actually that small.)
JR Pass Prices Went Up in 2023—A Lot
For many travelers, suddenly being able to take Nozomi with JR Pass seemed like a worthy trade off for the steep increase in prices that just went into effect. With new rates of ¥50,000, ¥80,000 and ¥100,000 for the 7-day, 14-day and 21-day passes, respectively, travelers are suddenly looking at spending up to 67% more money to receive the same product they did prior to October 1, 2023.
Unfortunately for these optimistic travelers, all was (and is) not what it seems. Namely, it isn't simply a matter of paying a few hundred extra yen (which is the cash different between the Hikari and the Nozomi; there is no difference in price between the Sakura and the Mizuho) in order to ride the faster train. Try a few thousand—each time you ride. More in that in just a second, however.
How to Take the Nozomi (or Mizuho) With JR Pass
Purchase and collect your Japan Rail Pass
This might sound like a no-brainer but…well, some people have no brains. Before accessing Nozomi or Mizuho with JR Pass, you'll actually need to have a pass in your possession. If you purchase the pass online directly from JR, you can complete this process with only your order number and passport in hand.
Make Nozomi reservations
The next step to ride Nozomi with JR Pass is to reserve a seat on one. Depending on your preference and also how you buy the pass, you may be able to do this online. Otherwise, you can visit a Reserved Seat Ticket Machine, press the "Japan Rail Pass" button and follow the prompts.
Buy a "special" Nozomi ticket
Sounds easy, huh? Well, it may be easy, but it isn't cheap. In order to actually board the Nozomi or Mizuho without getting kicked off, you'll need to pay a supplemental charge. These rates aren't cheap, costing ¥4,960 from Tokyo to Shin-Osaka and a whopping ¥8,140 if you go all the way to Hakata.
Board the train as normal
Your wallet a little lighter, you can board Nozomi or Mizuho with JR Pass just as you would if you had purchased the ticket outright. While it is unlikely that staff onboard will check to make sure you've paid the supplement, I'd recommend keeping it on your person just in case.
Question your decision
While you could end up saving over an hour if you're bound for Hiroshima or Hakata from Tokyo, I just don't feel this is worth spending as much as ¥8,140, even if that's only about 50 USD at current exchange rates. Personally, I'd rather take the Hikari and buy a bento with the money I save!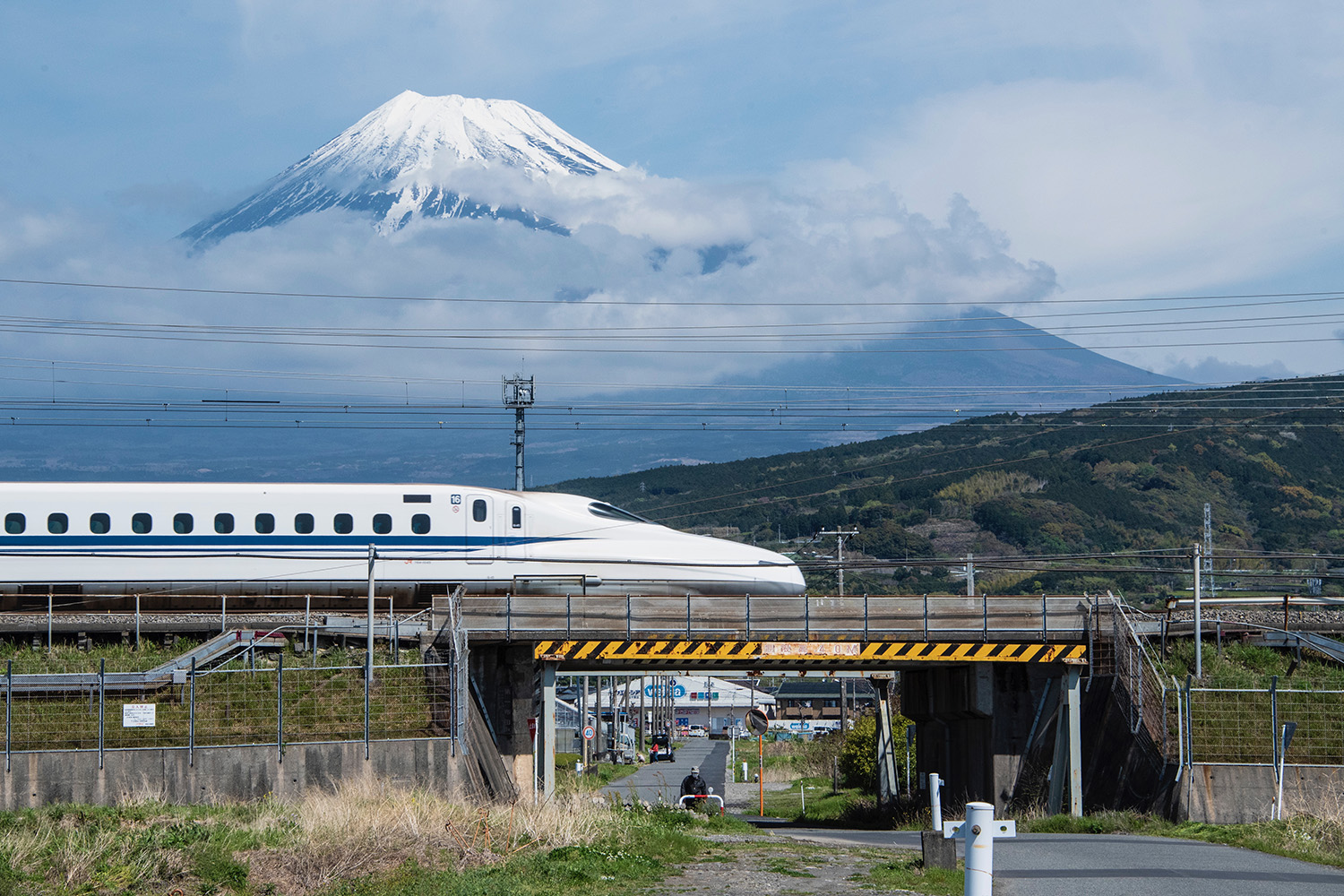 Is Nozomi Shinkansen Worth the Extra Fee? Is Mizuho?
As I mentioned earlier, travelers paying with cash need to spend only a few hundred extra yen in order to ride the Nozomi (instead of Hikari). Specifically, on a journey from Tokyo to Shin-Osaka, the extra fee is ¥320; there is no extra fee to ride the faster Mizuho instead of the slower Sakura. In other words, a lot less than the thousands of yen needed for Japan Rail Pass holders making the same upgrades.
In my opinion (keeping in mind that I haven't yet sprung for a higher-priced Japan Rail Pass at all), it's not really worth it to ride Nozomi with JR Pass. Given how high the cost of the pass is now in general, I will probably just buy my tickets outright moving forward. On the other hand, if I do ever happen to purchase a pass again, I will just suck it up and ride Hikari/Sakura.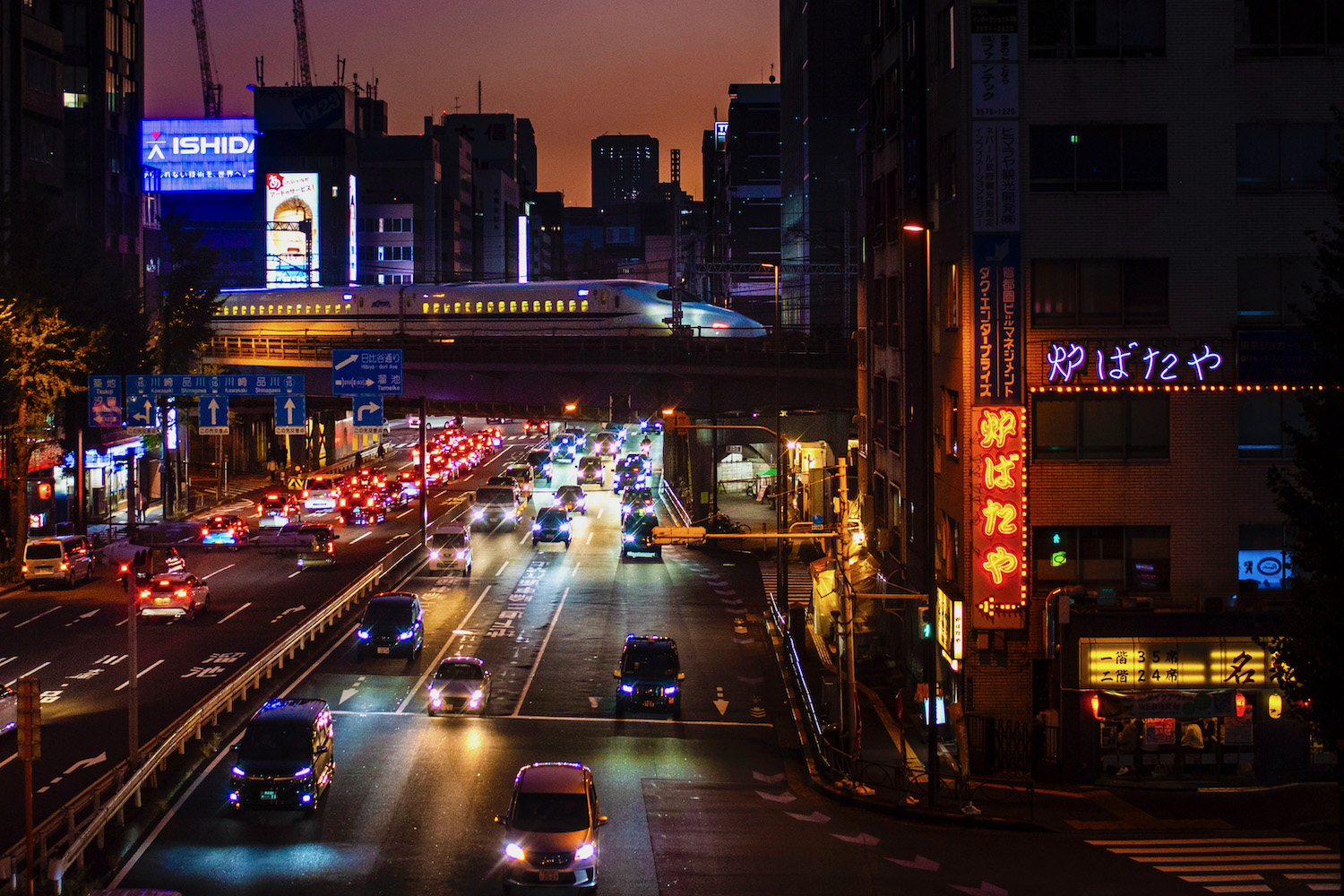 Other FAQ About Riding Nozomi with a JR Pass
Which pass covers Nozomi Shinkansen?
As of October 2023, all nationwide Japan Rail Passes allow you to ride the super-fast Nozomi and Mizuho Shinkansen trains. However, these require a relatively steep additional payment for each journey, which you may or may not decide is worth the extra expense.
How much faster is Nozomi?
Nozomi trains don't travel at faster speeds than the Hikari, but they do stop at fewer stations, leading to a shorter travel time. On the Tokyo to Shin-Osaka journey, the Nozomi can take as little as 2 hours, 22 minutes, while the fastest Hikari takes nearly three hours.
Is Nozomi more expensive than Hikari?
When paying for train tickets outright, the Shinkansen Nozomi costs only a few hundred more yen than the slower Hikari. Japan Rail Pass holders, however, need to pay several thousand more yen to use Nozomi, further degrading the already diminished value product of the post-2023 JR Pass product in general.
The Bottom Line
Can I ride Nozomi with JR Pass? Yes, but you might not want to. When you factor in the increased price of the passes as of late 2023 and the "small additional fee" that isn't actually that small, you're better off either A) Skipping the Japan Rail Pass and buying Shinkansen tickets outright or B) Spending a little longer in transit on the Hikari (or, if you're traveling in western Japan and opting out of the Mizuho, on the Sakura). The JR Pass might no longer be a good use of your money, but you know what is? A custom Japan itinerary. Hire me to create one for you, and travel around Japan without stress or uncertainty.