A chill ran up the spine of every prospective foreign visitor to Japan in mid-2023, when it was announced that prices for the Japan Rail Pass would be going up in October. And going up significantly, to the tune of 70 per cent.
That 7-day Japan Rail Pass, which used to cost just over 200 USD at the current exchange rate? Well, it'll run you ¥50,000 (~340 USD) now, and that's only the beginning. Even worse? While national JR Pass price increases are the most severe, prices are going up for all regional Japan Rail Pass products as well.
This has led many travelers to ask a simple question: Is the new JR Pass worth it? Fear not, I'm here to give you the not-so-simple answer.
Japan Rail Pass Prices Just Went Up—a Lot
Before deciding whether the JR Pass is still worth it, you must first reckon with the reality of the price increase. Here are the new JR Pass prices (old ones are in parentheses):
¥50,000 for a 7-day Japan Rail Pass (¥29,650)
¥80,000 for a 14-day Japan Rail Pass (¥47,250)
¥100,000 for a 21-day Japan Rail Pass (¥60,450)
NOTE: While Green Car passes have also seen commensurate increases, I'm not listing them because I don't generally consider the Green Car to be worth it.
And why, exactly, are Japan Rail Pass prices increasing now? Well, for one hand, they haven't gone up in more than a decade. This is in spite of the fact that the Japanese yen is now worth around half of what it was at its peak in the early 2010s, when it traded at just 77 JPY per USD. Another reason? JR knows the many tourists still see the pass as an incredibly value. But is it?
Direct vs Third-Party Ordering
If you order your pass directly from Japan Railways, you can enjoy the convenience of making seat reservations online; you can also pick up your pass once in Japan with nothing but your passport and order confirmation number.
Ordering from a third-party like JRailPass.com will save you a bit of money, but also introduces a couple of inconveniences. Namely, that you can't reserve seats online, and that you'll need a physical "Exchange Order" coupon to pick up your pass.
Why the JR Pass is (Sometimes) Still Worth It
Unlimited station entry
When you buy a Japanese Shinkansen or Limited Express train ticket outright, it permits you one entry to the origin station and one exit from the destination station. With the Japan Rail Pass, on the other hand, you can access all JR and Shinkansen platforms and unlimited number of times for the duration of your pass. This is especially valuable if you are riding a Shinkansen without a reservation (such as on a day trip from Kyoto or Osaka to Himeji Castle) and want to be able to enter the station spontaneously.
Easy online reservations
The Japan Rail Pass (presuming you buy it directly, and not through a third party) is also good for reserved seats, however. You can use the same dashboard on the official JR Pass site to make reservations for your entire trip easily and in English. I recommend doing this as soon as possible after you buy your pass. That way, when you pick up your pass, the associate who processes the order can print out the reservation chits. Is JR Pass still worth it? Definitely, at least in terms of convenience.
Peace of mind
Convenience, and peace of mind: There's something to be said for knowing that you'll be able to get yourself from Point A to Point B, even if you haven't quite decided A, B or any of the other letters of the alphabet. Additionally, the new JR Pass will offer discounts at a variety of attractions in Japan, which will further increase your monetary ROI. Combined with the ease of reservations and the flexibility of station entry, having a Japan Rail Pass can relieve a lot of the pressure of traveling in Japan.
Access to Nozomi and Mizuho
Another thing that makes the new JR Pass worth it? The fact that you will soon be able to use the super-fast Nozomi and Mizuho Shinkansen trains, which have traditionally been off limits to JR Pass holders. While the bad news is that using these trains will require you to pay a small surcharge, the good news is that doing so can shave hours off individual journeys, which can lead to a much more efficient use of time when zooming out to your entire trip.
Time vs. money
Indeed, this encapsulates a big larger point of mine when it comes to the JR Pass: That even if you end up only breaking even, or even paying a bit more, you'll save time with the Japan Rail Pass. You don't need to wait in line to make seat reservations; you can make those online or at a ticket machine. You don't need to waste time on the Hikari or Sakura; you can take the Nozomi and Mizuho instead. A Japan Rail Pass enables essentially frictionless travel in Japan—isn't that worth its weight in gold?
How Do I Maximize My JR Pass in Japan?
As a general rule, the more you use your pass—in particular, on expensive Shinkansen and Limited Express trains—the more bang for your buck you get. Here are some practical ways to let your Japan Rail Pass do the work for you:
Use the Narita Express (as opposed to the Keisei Skyliner) if you fly into or out of Narita Airport.
Travel to Nikko using the Tohoku Shinkansen, instead of a private operated Tobu train.
If you visit Mt. Fuji, use the Fuji Excursion train from Shinjuku Station, instead of riding a Fujikyu Bus.
Access the Japanese Alps city of Takayama using the Shinkansen to Toyama or Nagoya, then the Hida Limited Express from there.
Visit Kyushu island and the Tohoku region (rather than Shikoku island and the San'in) region, since the former destinations have more Shinkansen and Limited Express trains than the latter ones.
Spend fewer days in each place—and visit more places—so that you're covering more ground throughout your trip.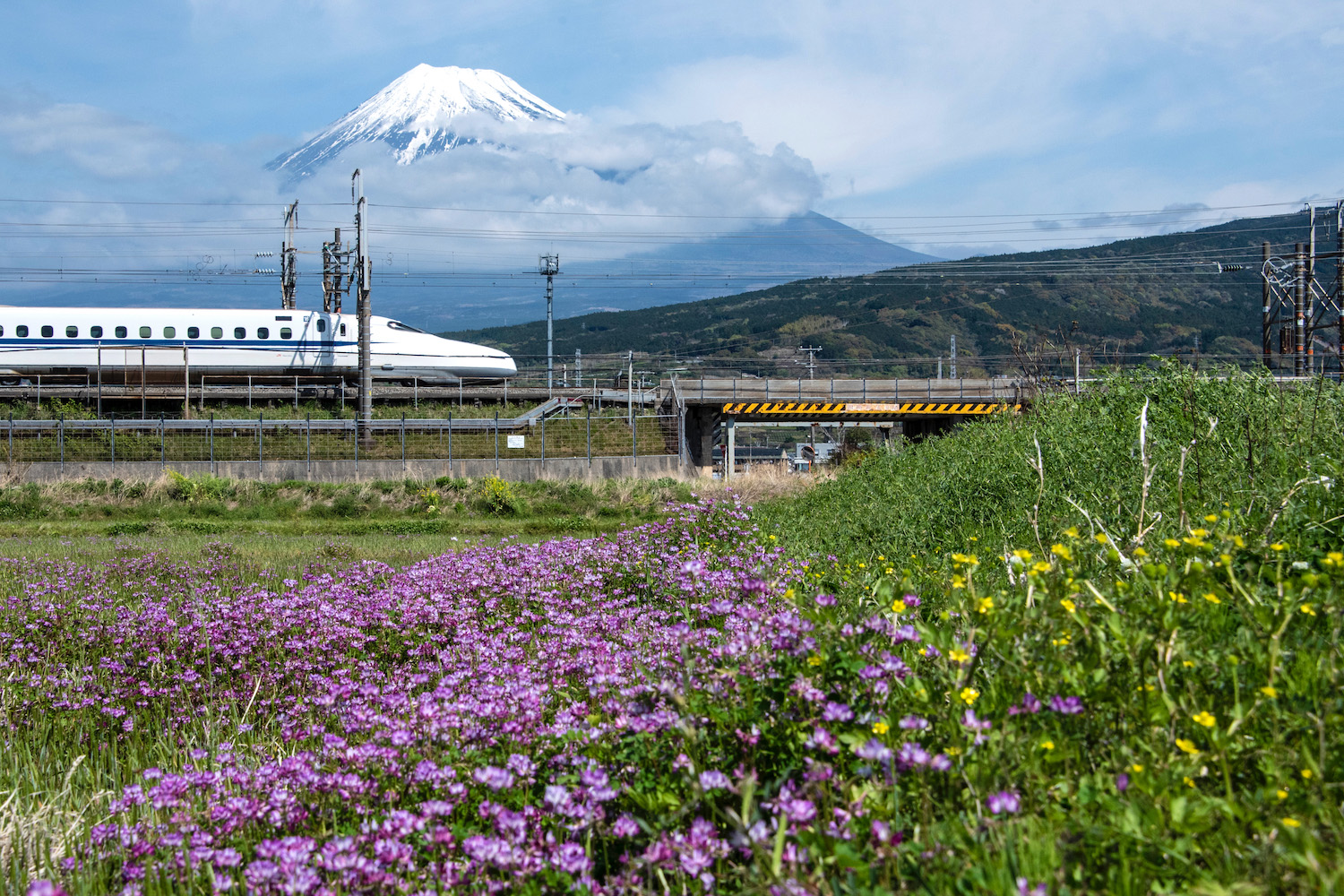 Other FAQ About the New JR Pass
Is JR Pass unlimited rides?
The Japan Rail Pass offers unlimited rides on JR-operated trains, including the Shinkansen bullet train, for the duration of pass' validity. However, in some cases, you may need to pay a surcharge, usually if the JR train travels on privately-owned railway tracks (such as on the Nanki Limited Express, which travels part of the between Shingu and Nagoya on Kintetsu Line tracks).
Is the JR Pass worth it if only staying in Tokyo?
As a general rule, the Japan Rail Pass is not worthwhile if used only for Tokyo's city center train lines, such as the JR Yamanote Line. On the other hand, if you plan to make a large number of day trips from Tokyo—particularly far away ones, such as Hiroshima and Sendai—then you may be able to make the case that having a JR Pass is worth it.
What are some alternatives to the Japan Rail Pass?
If you don't want to buy a national Japan Rail Pass, you could instead order any number of regional JR Passes, such as the Hokkaido Rail Pass or the Hokuriku Arch Pass. Alternatively, you could take advantage of private rail systems (Tobu and Keisei in the Tokyo area; Keihan, Hankyu and Kintetsu in the Kansai region) and use your PASMO or Suica card for seamless travel when not using JR.
The Bottom Line
Is the new JR Pass worth it? As frustrating as it may be to hear, that simply depends on your itinerary. If you plan to take Shinkansen and Limited Express trains on most or all days of your trip, a Japan Rail Pass is probably worth it, even at the "new prices." On the other hand, the old axiom—that a 7-day JR Pass costs the same as a round-trip Shinkansen journey between Tokyo and Kyoto—is no longer true. Need personalized help assembling all aspects of your next trip to Japan? I do hope you'll consider commissioning a custom Japan itinerary, and letting me sweat the important details.