If you're preparing to take the bullet train from Tokyo to Osaka, it's natural that you'll have some questions. This is true whether you have a JR Pass and plan to use that to travel, or expect to pay cash for your ticket on one of the many daily Shinkansen bullet train services between the two cities.
Some of these questions are more basic, include "how far is Osaka from Tokyo?" and wanting to know the differences (spoiler alert: they're pretty subtle) between the various types of trains that operate this route. Others are more existential—are there instances where it actually makes more sense to fly between Tokyo and Osaka, instead of taking the train?
Whatever brought you here, I'm confident I'll answer all your inquiries about travel from Tokyo to Osaka, including as they relate to the JR Pass. I'll probably also inspire the things you do there as well!
Tokyo to Osaka: Basic Facts
Before I get into issues specific to the Tokyo to Osaka train, let's take a look at some general trivia about the journey, shall we? Note that the second two statistics relate specifically to the Tokaido Shinkansen bullet train line.
Distance: 247 mi/397 km
Passengers per day: 452,000 (as of 2016)
Trains per day: 365
(Now, when one of your non-traveler friends asks you "how far is Tokyo to Osaka?", you can give them an exact answer instead of just an approximation!)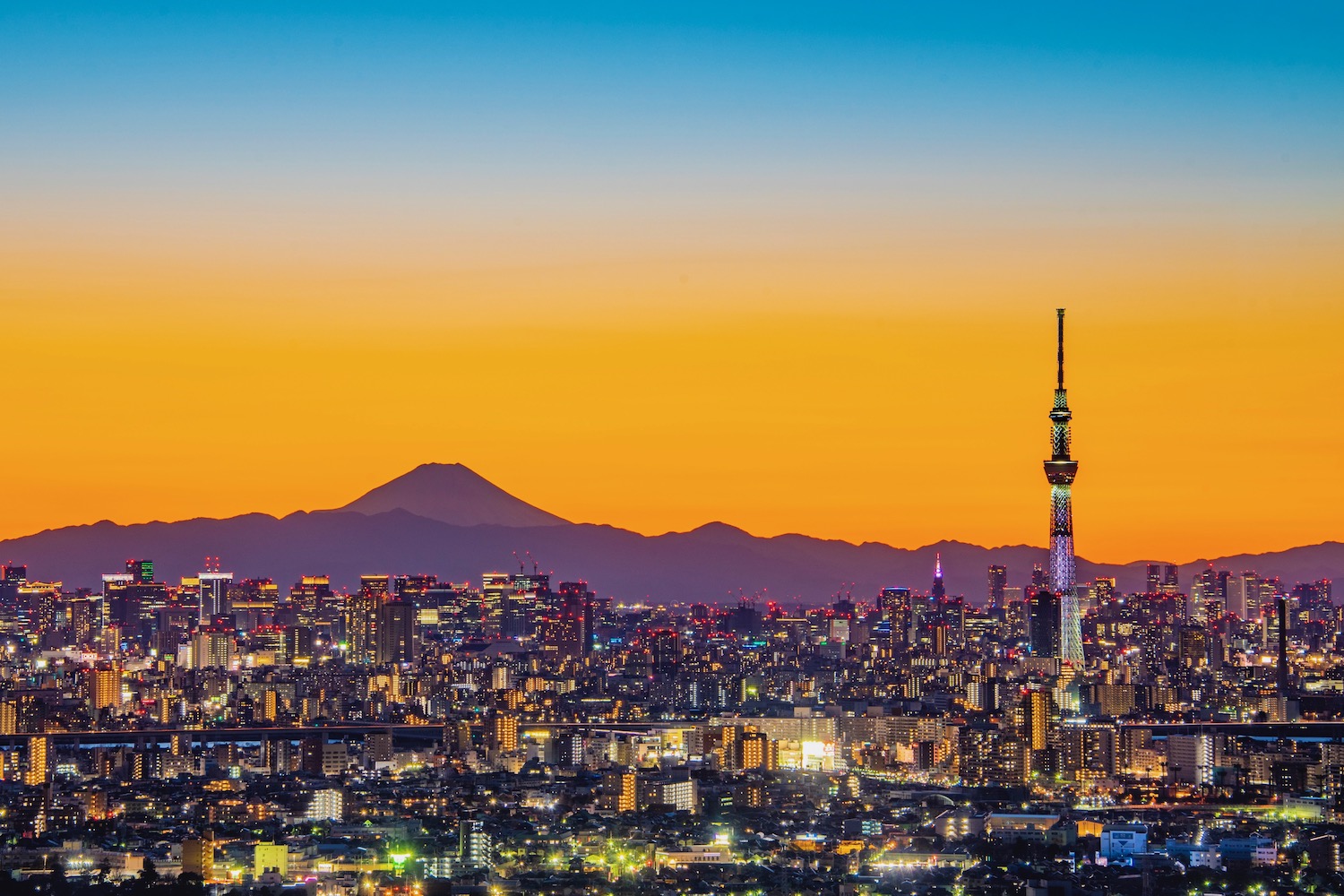 What to Know About the Tokyo to Osaka Train Journey
Not All Shinkansen Are Created Equal
As you get ready to book a train from Tokyo to Osaka, keep in mind that three bullet train types operate this route: The ultra-fast Nozomi; the perfectly-fine Hikari; and the every-single-stop Kodama. Unless a seat on the Nozomi (which takes 2:30) or Hikari (which takes 3:00) is not available, you should avoid the Kodama at all costs. Due to the number of stops along the route, it takes a whopping four hours to travel between Tokyo and Shin-Osaka.
Your JR Pass Doesn't Work on All Trains
There exists a popular saying that if you take a round-trip train Tokyo to Osaka, you've paid for a 7-day JR Pass. While this is true, you should keep in mind that the Japan Rail Pass does not permit you travel on the Nozomi*, only the Hikari and Kodama trains. Additionally, while your pass permits you free seat reservations on these trains, they both include cars for non-reserved passengers, so you can blow past the JR office if the queue is too long for your liking.
*As of October 2023, JR Pass holders will be able to travel on the Nozomi, albeit with a much higher pass cost.
The Bullet Train is Only the Beginning
Although the majority of travelers booking a Tokyo to Osaka train want to take the fastest route between the two cities, the Shinkansen is not the only game in town. In addition that you could theoretically ride any local, limited express and express train between the two cities, the Sunrise Seto and Sunrise Izumo sleeper trains (which are covered by the JR Pass!) travel between Osaka and Tokyo (although they actually originate farther west than Osaka, in Takamatsu and Izumo, respectively).
You Won't Arrive in Osaka, Per Se
Assuming you take the bullet train from Tokyo to Osaka, you should be aware that you will not be arriving at Osaka Station. Rather, you'll be a few kilometers north at Shin-Osaka, which is connected to Osaka Station via the Midosuji Line of the Osaka Metro. This won't make a huge difference for most travelers, but it's a distinction worth noting, especially if you're generally unfamiliar with Osaka.
The Journey Will Eventually Be Much Shorter
When traveling via the fastest train, Osaka to Tokyo are already closer than most other cities with such a distance between them anywhere in the world. Eventually (meaning 2037, at least as of September 2023) the Chuo Shinkansen will link Tokyo and Osaka in just 67 minutes. This is as a result of its cutting-edge Maglev technology, which will allow trains to glide along the track at a whopping 505 km/h (315 mph).
What About Flying from Tokyo to Osaka?
For most travelers, train is the most efficient way to make the Tokyo-Osaka, even keeping in mind that Shin-Osaka station isn't exactly in Osaka's city center. What about flying? Well, assuming you fly between the two cities' central airports (Tokyo Haneda and Osaka Itami), this can be a convenient alternative: Flying time is about 70 minutes; you can double that for transfer to and from each airport, plus security on the boarding end.
Flights depart each city for the other at least once an hour, with sale fares available from as cheap as ¥7,000—much cheaper than the Tokyo to Osaka train. A reserved seat on the Shinkansen Nozomi between Tokyo and Shin-Osaka costs ¥14,500 one-way, and while prices without reservation or on the Hikari and Kodama are slightly cheaper, it's not an exaggeration to say that flying could be a cheaper option (at least if you don't have a JR Pass), even if the total travel time is about the same.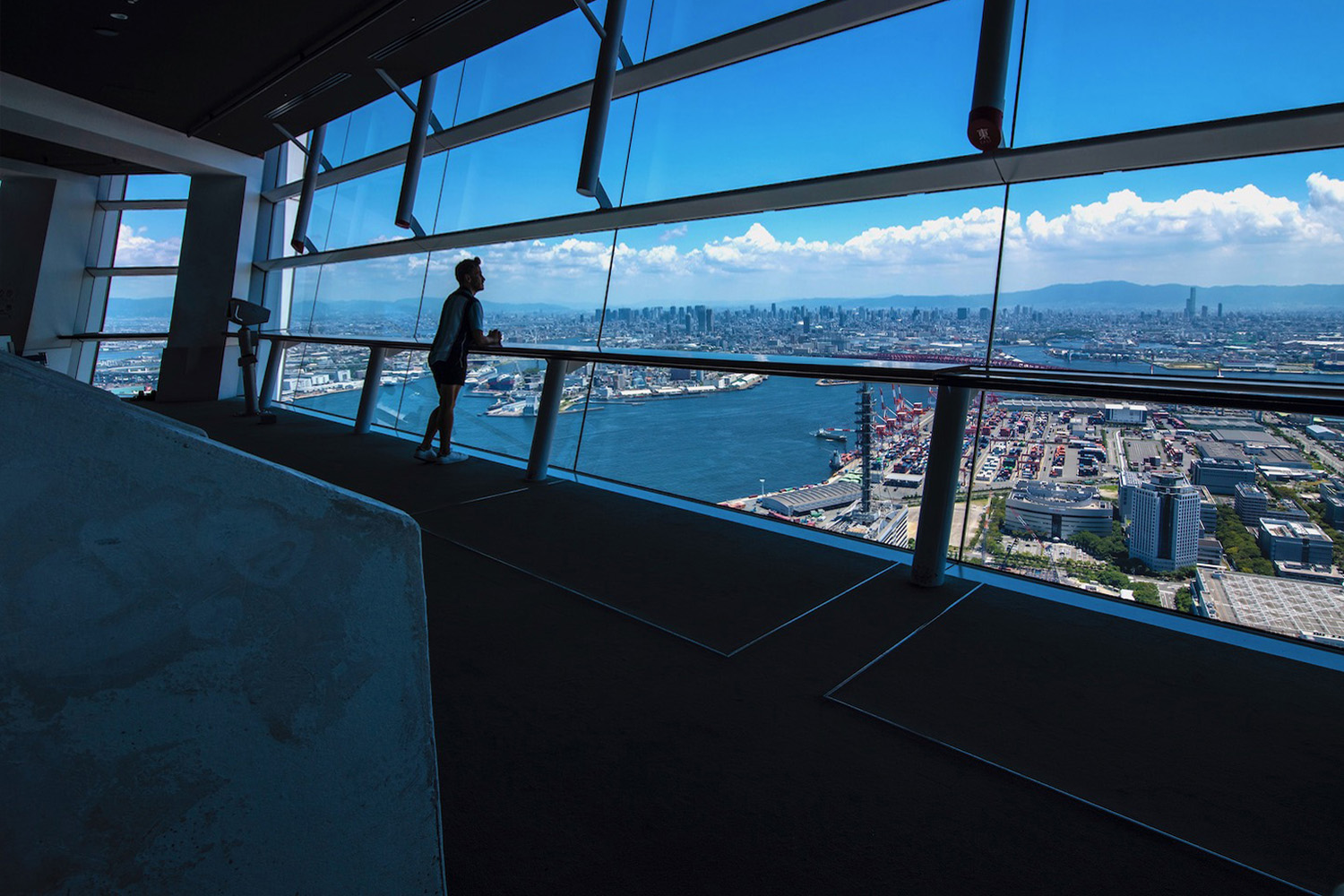 Things to Do in Tokyo and Osaka
Let's take a break from the pedantic topic of this post, i.e. traveling from Osaka to Tokyo by train. Rather, let's discuss all the amazing things to do in both of these cities. When it comes to Tokyo, I've written several posts, including itineraries for 3 days in Tokyo and 5 days in Tokyo, the latter of which is my favorite. For Osaka, I've found that my 2-day trip planner is the most popular, although my general guide to the Kansai region is also very useful.
Aren't able to ride the Tokaido Shinkansen between Tokyo and Osaka? If you have to choose just one of these amazing Japanese metropolises, you'll want to check out my post comparing Tokyo and Osaka. It's pretty diplomatic, so you'll ultimately have to draw your own conclusion, but it's also largely fact-based, which I've found is the best way to make a decision and stick to it.
Other FAQ Trains from Tokyo to Osaka
How much is the bullet train from Tokyo to Osaka?
A one-way ticket from Tokyo to Osaka (or vice-versa) costs ¥14,500 on the fastest Shinkansen, the Nozomi, as of September 2023. The journey is free if you have a JR Pass, although you will be limited to taking the Hikari, which is the second-fastest bullet train that operates on the Tokaido Shinkansen route.
How do I get from Tokyo to Osaka by bullet train?
First, travel to a bullet train station in the Tokyo area, such as Tokyo, Shinagawa or Shin-Yokohama. You can also start your journey in Ueno, but you will need to change trains at Tokyo Station. Upon arriving in Shin-Osaka (Osaka's bullet train hub), you will need to ride the Midosuji Line of the Osaka Metro into the city, likely to Umeda, Namba or Tennoji stations.
Can I use JR Pass from Tokyo to Osaka?
You can use the JR Pass to travel from Tokyo to Osaka or back, but you need to keep two things in mind. First, that you can only use the Kodama and Hikari Shinkansen trains—JR Pass holders can't ride the super-fast Nozomi. Secondly, the Shin-Osaka Shinkansen hub is 15-30 minutes one-way from Osaka's city center, depending on precisely where you're headed.
The Bottom Line
If you've read this far, then congratulations: You know all there is to know about the bullet train from Tokyo to Osaka, and also probably have a clear idea of how you're going to occupy your time in both these cities. Whether you splurge on a super-fast Nozomi ticket, or use your JR Pass to ride the Hikari or Kodama, you'll be so inspired on your journey that you'll reach your destination before you know it. Need help working out the remaining particulars of your trip to Japan? Commission a custom Japan itinerary today, and let me sweat the details!