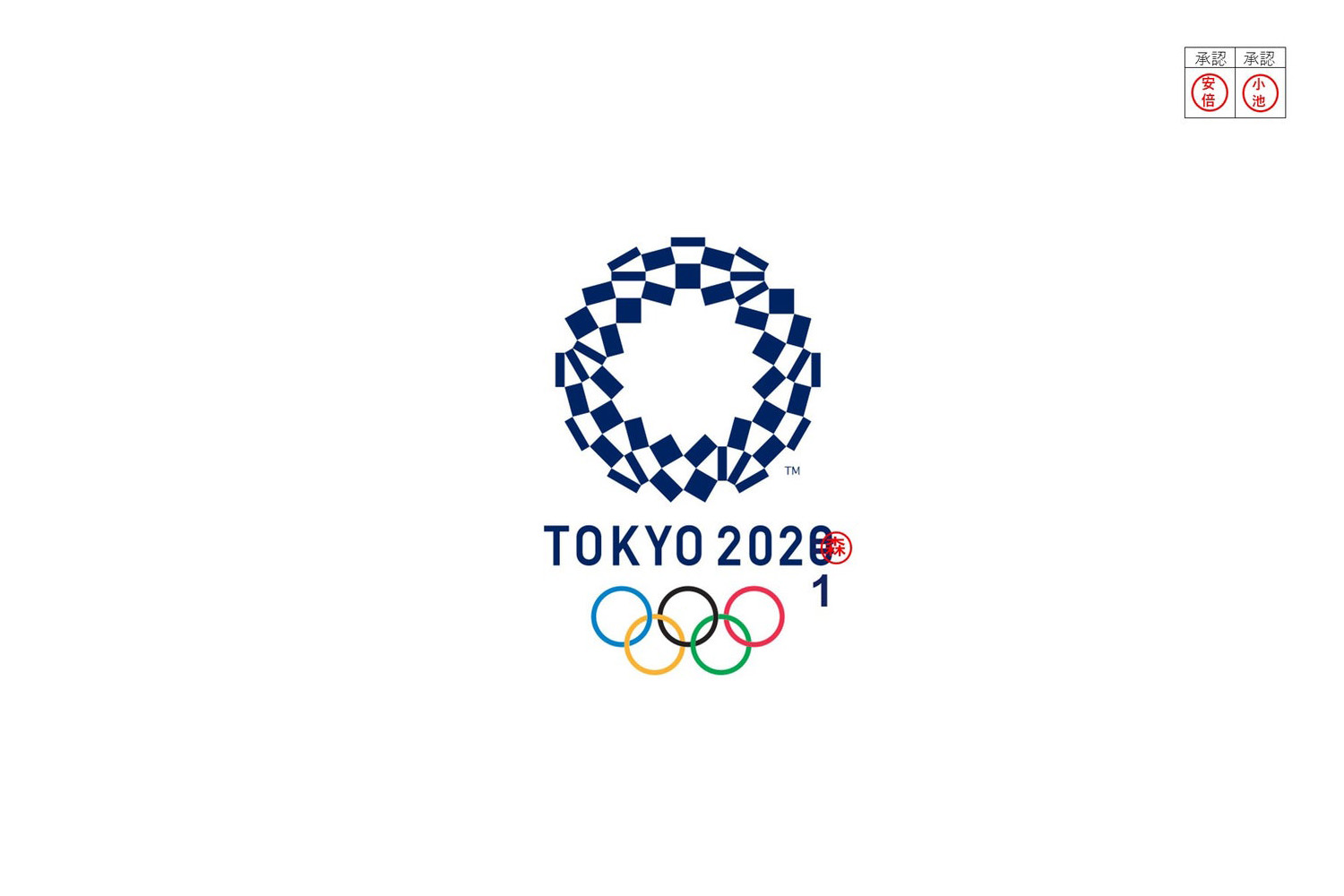 Everything You Need to Know About the Tokyo 2021 Olympics
When it comes to the Tokyo Olympic games, there's bad news and there's good news. The bad news is that Tokyo 2020 was postponed due to the global menace that is coronavirus. The good news? Tokyo 2021 is going to happen!
This guide to Tokyo 2021 will be constantly updated until the games begin, with basic facts about Tokyo 2021 dates, locations and how to buy Tokyo 2021 tickets, and eventually with information about sports (including new ones), Tokyo Olympic venues and how travelers who plan to being in Tokyo in 2021, but don't care to attend any events, can overcome this travel Japan 2021 challenge.
Will Japan be more expensive in 2021? When should I visit Japan 2021 (apart from the Olympics)? Will the 2020 Olympics be canceled due to coronavirus? Below, I'll get to these questions, and beyond. Let the (article about) the games begin!
Will the 2020 Olympics Be Canceled Due to Coronavirus?
In January 2020, the COVID-19 novel coronavirus spread from where it broke out in Wuhan, China across Asia, including Japan, and although the number of cases and deaths in Japan remained relatively minimal, the response of the Japanese government was extreme. From the controversial docking of a packed cruise ship in February to the Abe government's decision to cancel all school across the country in March, many in the media and general public began to wonder: Would the 2020 Tokyo Olympics be canceled due to coronavirus?
Official sources emphatically denied such rumors throughout much of March 2020, with IOC spokespeople and officials from both Tokyo's and Japan's governments saying that no such thing was even possible. On March 24, however, after pressure from foreign governments given how badly COVID-19 exploded around the world, Japanese Prime Minister Shinzo Abe reluctantly agreed to a postponement. Thus, Tokyo 2021 was born! (It is rumored, somewhat oddly, that the games will still bear the "Tokyo 2020" moniker. Strange, right?) As of May 2020, some controversy remains as to whether the games will be held at all—the IOC is adamant a vaccine is not a prerequisite (although it would be nice), while global and Japanese public health officials are as fatalistic as ever. I think they would cancel everything if it was up to them!
Where Are the 2021 Olympics?
The most generic answer to this question is that the 2021 games will be held in Tokyo, Japan. It's the second time Tokyo has hosted the games (Tokyo also hosted the 1964 Olympics) and the fourth time for Japan overall, with Nagano and Sapporo having hosted the winter games in 1998 and 1972, respectively.
On a more specific level, venues for the Tokyo 2021 Olympics will be sub-divided: Between the "Heritage Zone" located in the inland part of the city and overlaps, more or less, with where the 1964 games took place; and the "Tokyo Bay Zone" is on the waterfront and will host aquatic events.  The new Tokyo 2020 Olympic Stadium is currently being built on the site of Japan's former National Stadium in Kasumigaoka, Shinjuku.
When Are the 2021 Olympics?
On March 30, 2020, Kyodo News announced that the Tokyo 2021 Olympics would run from July 23-August 8, 2021. By comparison, the Tokyo 2020 Olympics were set to open on July 24, 2020; the Tokyo 2020 closing ceremony was scheduled to take place on August 9, 2020.
Keep checking back here to see if any adjustments are made to the Tokyo 2021 Olympics dates and also for information about how to purchase Tokyo Olympics 2021 opening ceremony tickets (and tickets to sporting events) once the postponement of Tokyo 2020 to Tokyo 2021 has been worked out.
Who Is the Tokyo 2020 Mascot?
In 2019, the creative team for the Japan Olympics 2020 announced the mascot for the 2020 games—er, mascots. Not surprisingly, they were extremely kawaii. Olympic mascot Miraitowa (a combination of the Japanese words for "future" and "eternity" and Paralympic mascot Someity (whose name is a double entendre—"so mighty" in English) are cat-like creatures with checkered patterns to match the Olympic logo.
With futuristic powers like instant teleportation, and nods to Japan's place in world culture (Someity is pink like Japan's cherry blossoms), this pair seems like it will perfectly represent the games. Let's just hope the 2021 Olympics mascot (and the Tokyo Olympic Stadium 2021!) remain intact, in spite of the postponement of the games to an as-of-yet unspecific date in 2021.
Tokyo 2021 Tickets: How, When and Where to Buy
The good news? At the moment, it seems like ticket sales for Tokyo 2021 will be a fresh start as compared to Tokyo 2020 tickets, which means that if you missed tickets for the games in 2020, you can buy them now. The bad news, of course, is that if you have Tokyo 2020 tickets, they may no longer be valid. (This is speculation, of course—nothing is official as of April 2020).
Prices for Tokyo 2020 tickets were somewhat reasonable, which is encouraging looking forward to Tokyo 2021. Well, some of them: While the average ticket price for sporting events at the 2020 Olympics was ¥7,700, tickets to the 2020 opening ceremony sold for between ¥25,000 to ¥150,000. Hopefully, such price gouging will be kept to a minimum once tickets for Tokyo 2021 go on sale.
As far as how to buy Tokyo 2021 tickets, I imagine the process will be similar to how Tokyo 202o went. In addition to being sold online and via vending machines (of course!) at kombini (convenience stores) in Japan, Tokyo 2020 ticket were available via Japanese travel agencies like JTB (or, if you live outside Japan, via a partner agency in your country). Once again, as of April 2020, specifics for 2021 Summer Olympics tickets were largely unknown, so stay tuned to this page if you don't want to end up disappointed.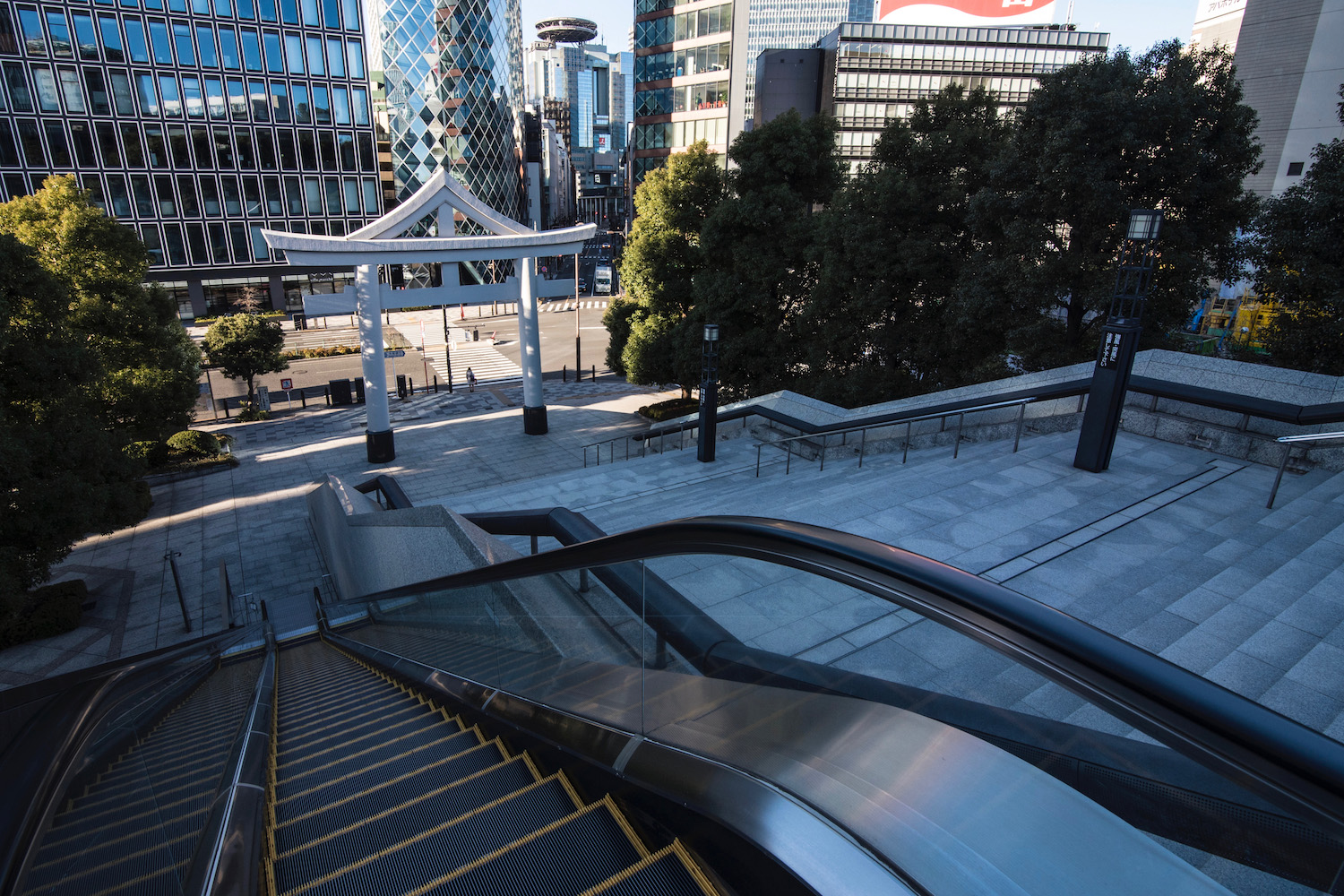 Other Frequently Asked Questions About Tokyo 2021
Can you book flights to Tokyo 2021 yet?
Whether you decide to fly Japanese carriers such as ANA and JAL, or fly a US or European carrier, tickets to Japan during the 2021 Olympics should be on sale around 330 days before the games begin—the Tokyo 2021 date isn't set yet, as of April 2020. Once on sale, it's a good idea to book tickets ASAP, as supply will eventually start to dry up—prices will rise in tandem with that.
What about accommodations? Won't they be crazy expensive?
If you plan to travel to Japan for Olympics 2021, you're probably concerned hotels will be as packed-full as they are during other busy Japan travel periods, such as sakura season and Golden Week. I can't assuage your very well-founded general concern about this matter, other than to tell you: (A) Thousands of new Tokyo hotel rooms will come online before the games and (B) you will definitely be able to find a place to stay somewhere in the sprawling Tokyo metro area, if you're flexible and resourceful. With this being said, accommodation availability during the Tokyo 2020 Olympics had already dwindled to nearly nothing before the end of December 2019—I imagine Tokyo 2021 hotels will follow a similar trajectory.
Will there be any special 2021 Olympics travel packages?
When you visit the website that's been built to sell JTB Olympic tickets, it appears to sell travel packages specifically geared toward travelers coming to Tokyo for the Olympics. With this being said, I've never been a huge fan of organized or packaged tours—and they're extremely expensive, beyond my own personal preference.
What if I want to visit Japan (outside Tokyo) during the 2021 Tokyo Olympics?
That's the bad news. The good news is that you can commission a custom Japan itinerary today, which will allow you to set your plans to visit Japan 2021 in place months before other organizations even start selling their packages. On the other hand, in general, I wouldn't really expect Japan outside of Tokyo to be very expensive when it comes to travel to Japan 2021 in general—this certainly wasn't the case in 2020 (well, 2020 before coronavirus!).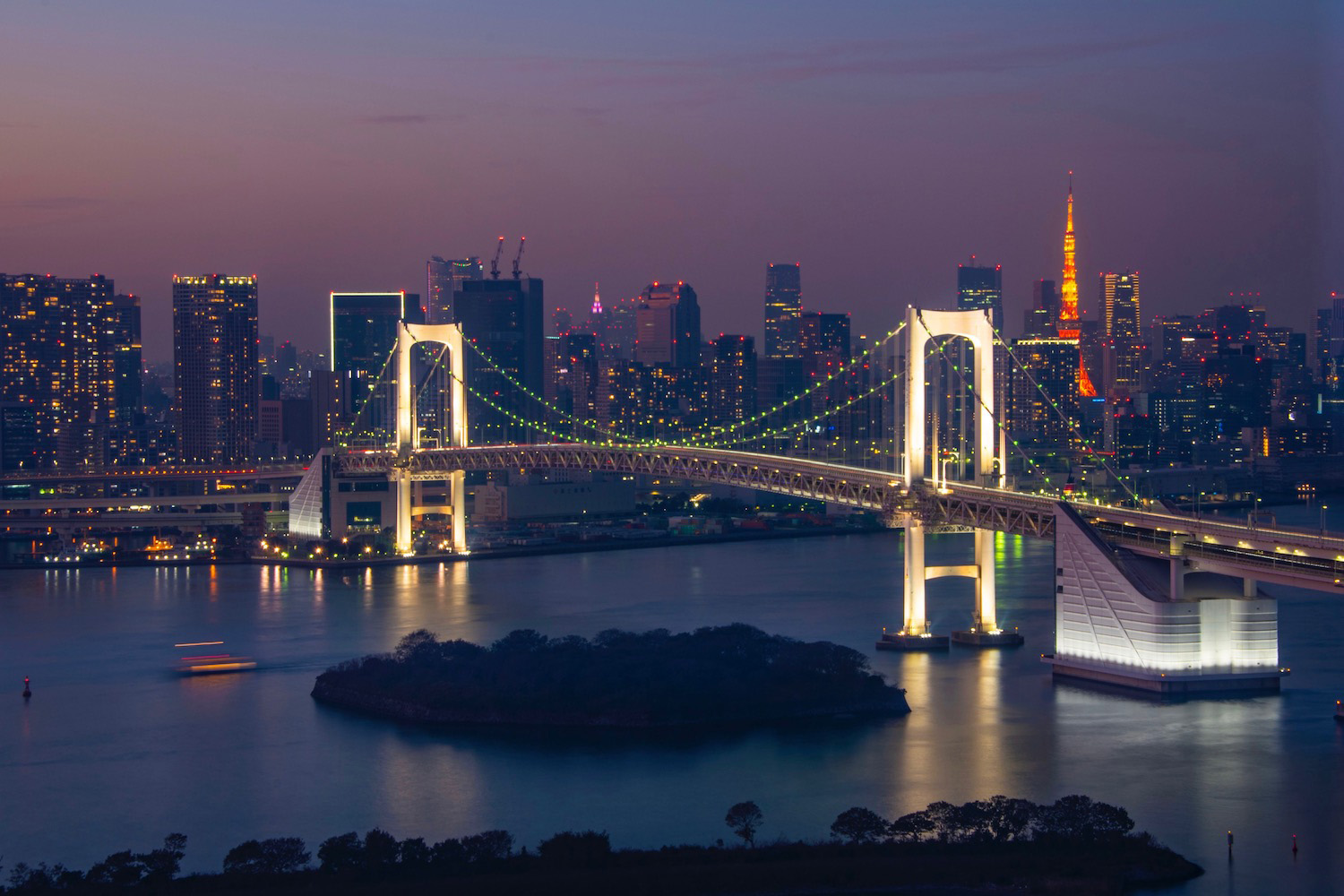 Where to Go in Japan in 2021 (Besides the Tokyo 2020 Olympics)
When it comes to more general Japan travel, 2021 will be like any other year (assuming the persistent Japan entry ban is lifted between now and then). This is because while the eyes of the world (and many Japanese—not to mention their sleeping bodies in hotel beds) will be on Tokyo, much of the rest of the country will be even emptier than normal. If you are traveling to Japan during summer 2021, this could actually be an ideal time to visit usually-busy destinations like Kyoto, Hiroshima and beyond.
The Tokyo Olympics will also provide a great opportunity to get off the beaten path, assuming you attend the games. For example, the two weeks before and after the games will be a very busy period for travel to Japan 2021, as people who plan to attend the Olympics will be exploring other (largely mainstream) destinations. However, if you spend your time in summer in underrated spots like the San'in region or Kyushu and Shikoku islands, you might have the place to yourself.
The Bottom Line
If you want to visit Japan, 2021 is as good a year as any to do it, Olympics or not. Tokyo 2021 (like doomed Tokyo 2020) is going to go down as one of the most impressive Olympics in history, with world-class venues, seamless integration of technology and the megacity of Tokyo as a futuristic back drop. Even if you aren't interested in the Olympics, to be sure, traveling to Japan in the time leading up to the games (and especially during them) will be an experience like no other, though there are some things you should keep in mind when you travel to Japan 2020. Re-visit this page often, as I'll be updating it with essential facts (and perhaps even some juicy speculation) about Tokyo 2021 as it becomes available, including how to buy Tokyo 2021 tickets. While it's sad that Tokyo 2020 was postponed due to coronavirus in late March 2020, Tokyo 2021 will more than make up for it.