I used to think that one week in Japan would be a futile endeavor, at least if it was one's first trip. While it's true that some of my trips to individual regions of Japan (like Tohoku and the island of Shikoku) have lasted seven days or less, it wasn't until recently that I conceded a maiden voyage could be worthwhile if only a week in length.
On the other hand, planning a trip to Japan for such a short length of time is not easy. Prioritizing where you go (and don't go) is absolutely essential with only seven days in Japan, which means you'll need some expert advice and insight—that's where I come in.
Not traveling to Japan for the first time, but still only have a week? Don't worry! I've got some tips for you as well.
Is a Week in Japan Enough?
I generally recommend spending 2 weeks in Japan, but you can make do with less. Be prepared for early mornings and late nights, carefully calibrated train journeys, ever-changing horizons and not a lot of downtime. Get in great physical shape before you arrive in Japan, because you're going to be running a lot, whether you like it or not!
Below I'll talk about some of the places you can squeeze into one week in Japan, which assumes this is your first trip and you're looking for a comprehensive itinerary.
Places to Visit With a Week in Japan
Tokyo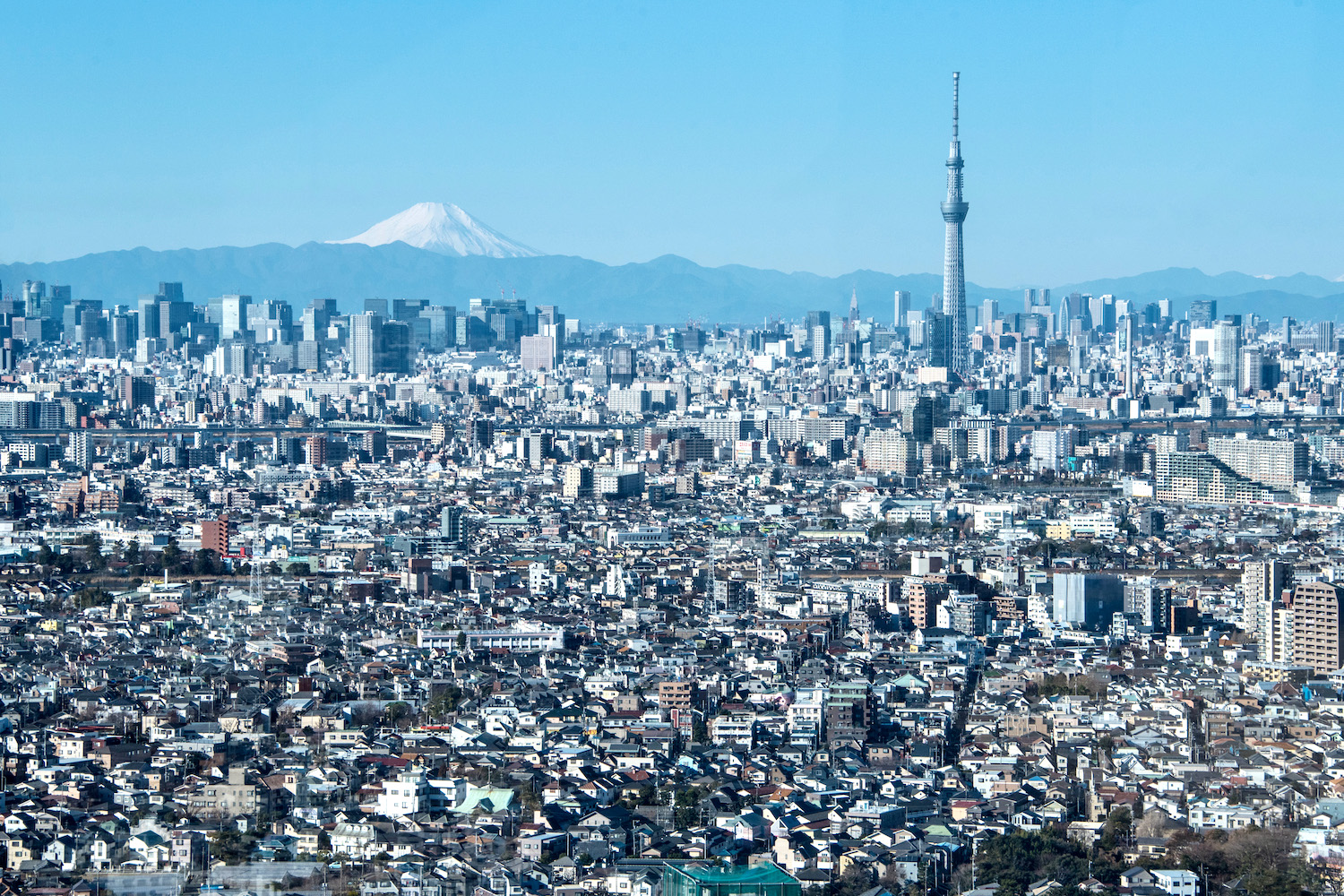 Assuming you don't simply spend 7 days in Tokyo (and hey—I'm not one to judge), you'll likely kick off your week in Japan with a couple of nights here. Whether you explore neighborhoods like Shinjuku and Shibuya, or take day trips to the historical cities of Kamakura and Nikko, most Japan trips of any length start in Tokyo.
Mt. Fuji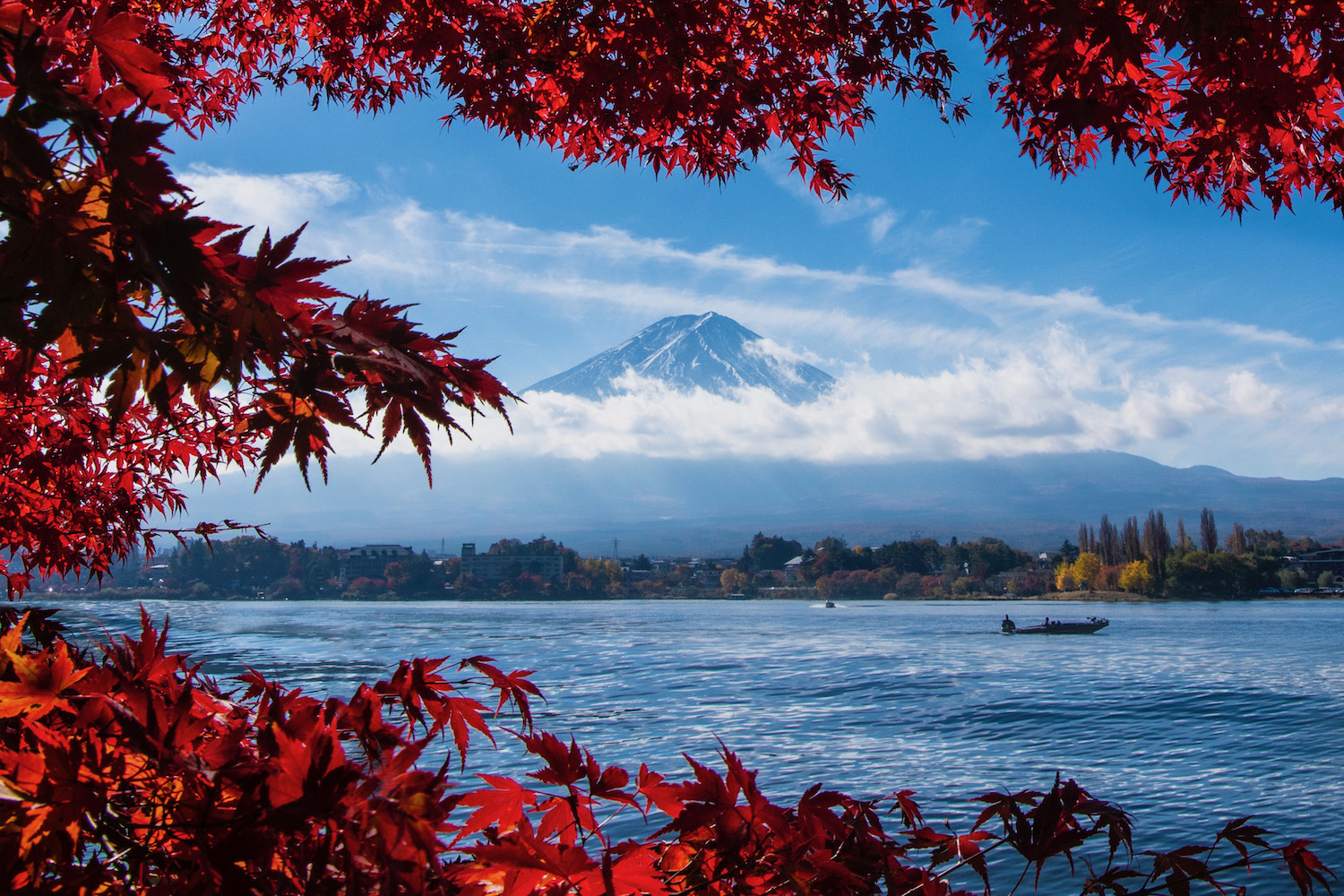 If you only have one week in Japan, on the other hand, you might want to do, well, city things with your time in cities, and take just a couple of deliberately-place day trips. More specifically, you could follow up your two or three days in Tokyo with a direct bus to Kawaguchiko, which is located at the base of Mt. Fuji. Take a hike in the Fuji Five Lakes region, or simply enjoy the view. Although much of what to do in Japan for a week is necessarily urban, you can still spend time in nature.
Kyoto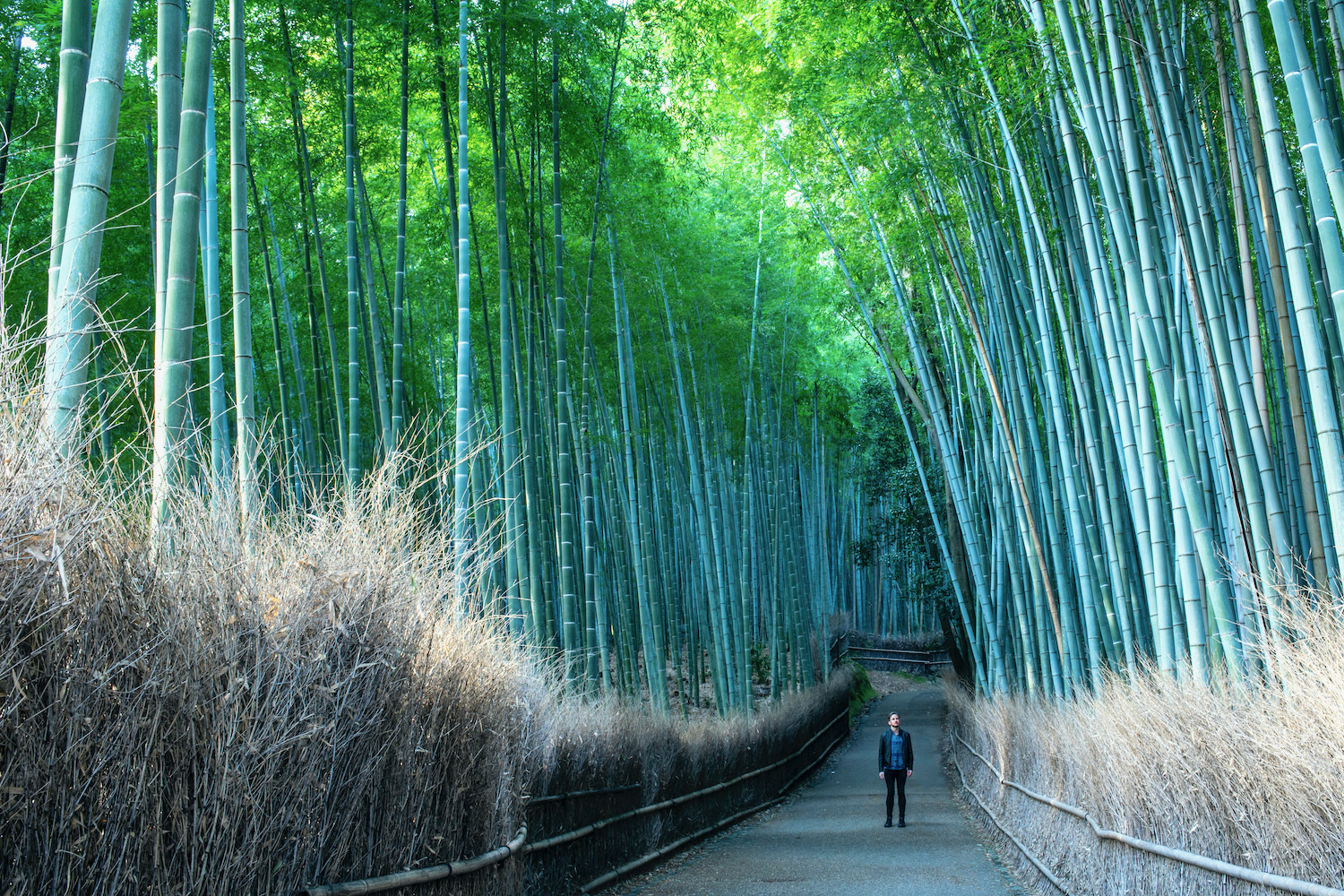 It's difficult to think about what to do in Japan for a week and not mention Kyoto, which I often say is the most beautiful city in the world. Whether you come here directly from Tokyo or via bus and Shinkansen from Mt. Fuji (via Mishima), and whether you explore city-center attractions like Fushimi Inari Shrine or take day trips to Hikone Castle and the deer-filled city of Nara, spend around two days of your week in Japan here.
Osaka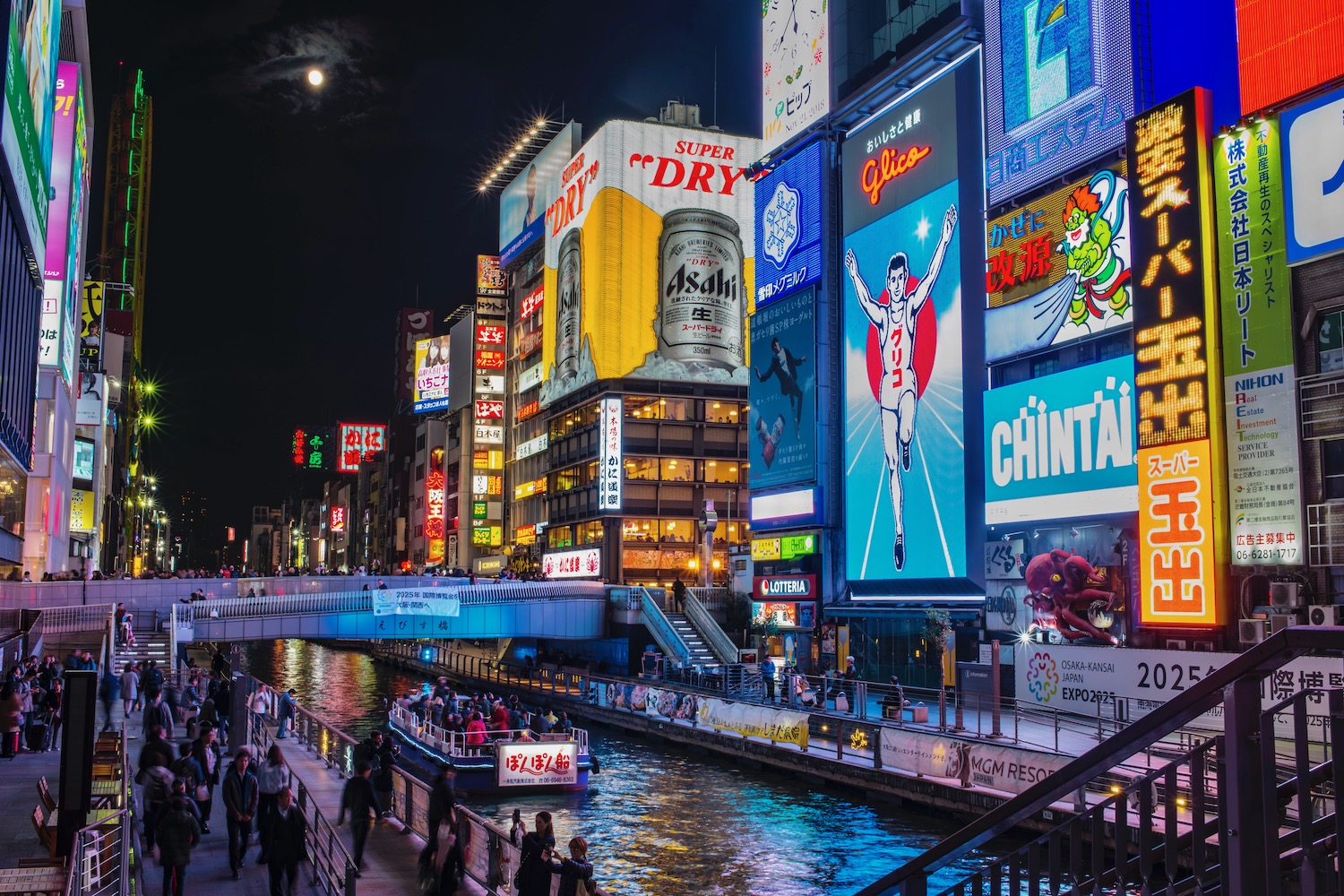 I was hesitant to recommend a stop in Osaka as part of one week in Japan, but not because I dislike Japan's second city. Quite the opposite, in fact. However, unless you skip Mt. Fuji quickly wrap up your time in Tokyo and Kyoto, you won't have time to ogle Osaka Castle, scarf down street food along Dotonbori or any of the other ways I've recommended you spend a couple days in Osaka during a one week Japan itinerary.
Hiroshima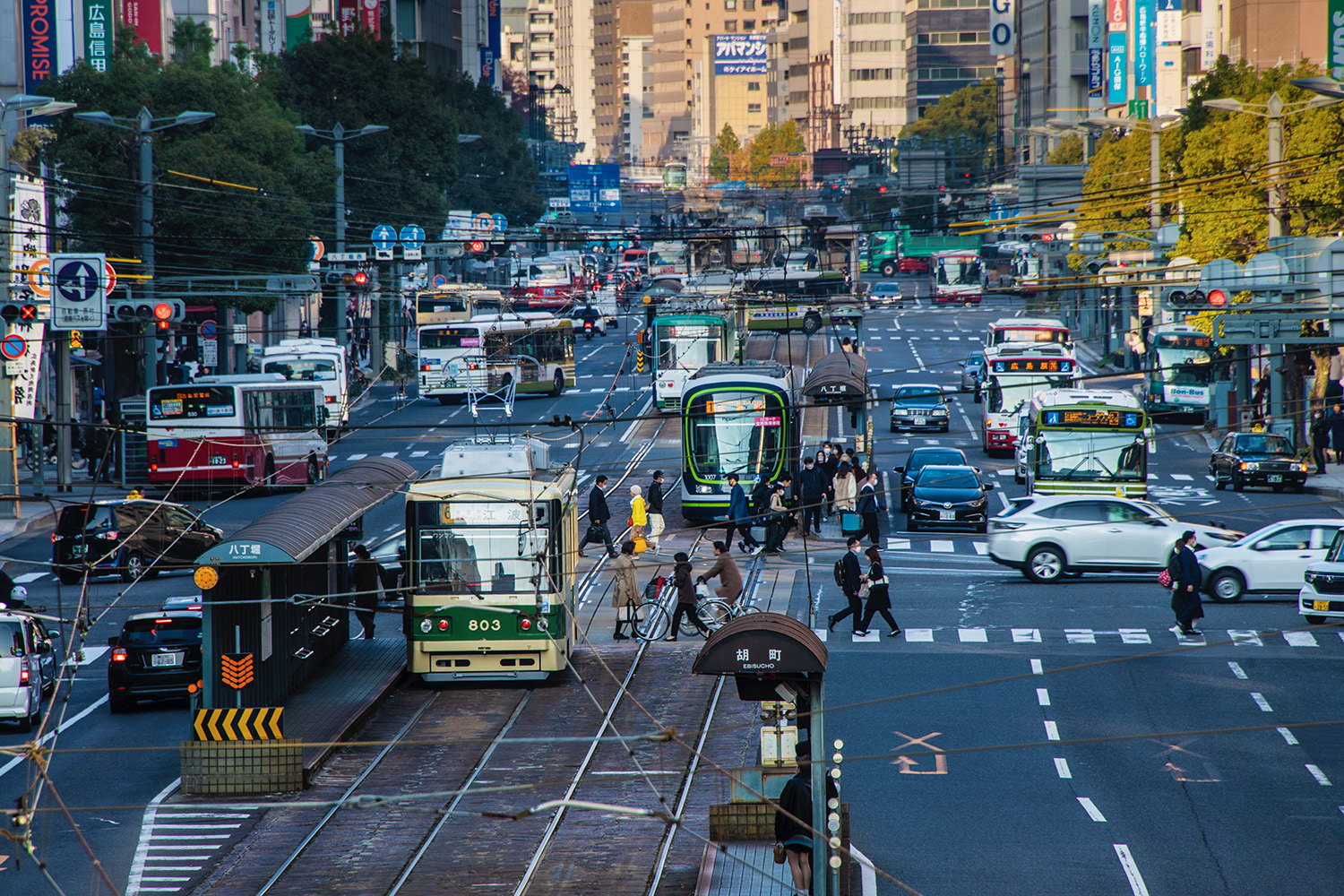 Traveling to Hiroshima from Osaka requires only a few hours on the bullet train, but it's not an essential part of a week in Japan. I mean, I like the city just fine, and its history is important. But unless it's essential for you to see the A-Bomb Dome (or the floating Itsukushima Shrine and wild deer on Miyajima island, as it were), Hiroshima might better left for a longer trip than 1 week in Japan.
One Week in Japan for Returning Visitors
Have 7 days in Japan, but don't need to see very basic destinations? Great! Whether you spend a week in Tokyo or Kyoto, make your way through the Japanese Alps, scuba dive in Okinawa or follow the cherry blossom front through the country, a short trip isn't so stressful if you have a manageable amount of ground to cover when seeing Japan in one week, or if you're coming to experience Japanese seasons like autumn or winter.
I particularly like doing seven-day trips to visit Japanese islands other than Honshu for one week in Japan. Whether you follow my summer in Hokkaido itinerary (or visit Japan's great, white north for a winter ski trip), or explore the highlights of Kyushu or Shikoku, your week in Japan will feel a lot more fulfilling if it's a deep dive, as opposed to your first time at the rodeo (with you attempting to see Japan in a week, no less).
Other FAQ About Spending a Week in Japan
Is 1 week enough in Japan?
Depending on your expectations and the pace at which you travel, 1 week in Japan is more than enough. This is namely the case if you plan to stay exclusively on the tourist trail, or only in one region off Japan's beaten path.
How much does it cost to go to Japan for 1 week?
Not including the price of flights to and from Japan, I'd put the cost of one week in Japan at between 700-2,100 USD per person, per day, based on double occupancy.
What can you do in Japan for 7 days?
With a week in Japan you can either take a quick out-and-back journey along Japan's tourist trail (Tokyo, Kyoto/Osaka, Hiroshima). Alternatively, you can explore an underrated region like San'in or visit a secondary island like Kyushu or Shikoku during your 1 week Japan itinerary.
The Bottom Line
I won't lie: One week in Japan is less than optimal. On the other hand, you can accomplish a fair bit in this amount of time thanks to the country's excellent rail system and other factors. If it's your first time, you could combine a visit split between Tokyo and Kyoto with a secondary destination such as Hiroshima, Mt. Fuji or Osaka. Alternatively, come for a week (or less) on a return trip, and explore lesser-visited destinations, including the islands of Hokkaido, Kyushu and Shikoku. Commission a custom Japan one week itinerary if you find that planning the best way to spend one week in Japan is stressing you out!