Nagoya is a city I've passed through several times, and whose attractions I've explored piecemeal over the years, but where I've actually never spent a night. So when it became clear that my Wakayama trekking adventure would be more abbreviated than originally planned, Japan's fourth-largest city seemed like a natural place to pass a couple of the extra days I suddenly had. I set to planning my Nagoya itinerary.
So, did a night in Nagoya change my previous impressions of the city? The answer is more complicated than a "yes" or "no," so continue reading if you've got a moment and are debating whether or not to visit Nagoya yourself. Spoiler alert: Nagoya food is less famous than it should be!
The Magic of Misokatsu
My first stop upon arriving in Nagoya Tuesday afternoon was Yabaton, a somewhat nondescript eatery on the ninth floor of the likewise nondescript Nagoya Meitetsu department store.
Apart from the smiling pig face embossed on the ceiling (and the overly-friendly—handsy, even—manager who thanked me for my patronage, repeatedly, on my way out the door), the only thing remarkable about Yabaton is the sweet, red sauce that tops its famous misokatsu, which as its name suggests is a massive piece of fried tonkatsu pork cutlet smothered in miso-flavored ambrosia. Misokatsu is delicious, and is arguably the most famous Nagoya food item.
After checking in and lazing away my pork coma, I spent the last hours of daylight atop Oasis 21, a relatively strange shopping center a stone's throw from Nagoya's iconic TV tower (the oldest one in Japan, even older than Tokyo's), though the view was in some ways as underwhelming as the sunset. The Nagoya skyline, you see, isn't much to behold, even from the panoramic perspective one of the top attractions in Nagoya offers. On the other hand, I'd definitely list this among the best things to do in Nagoya at night, since the city looks so much better illuminated.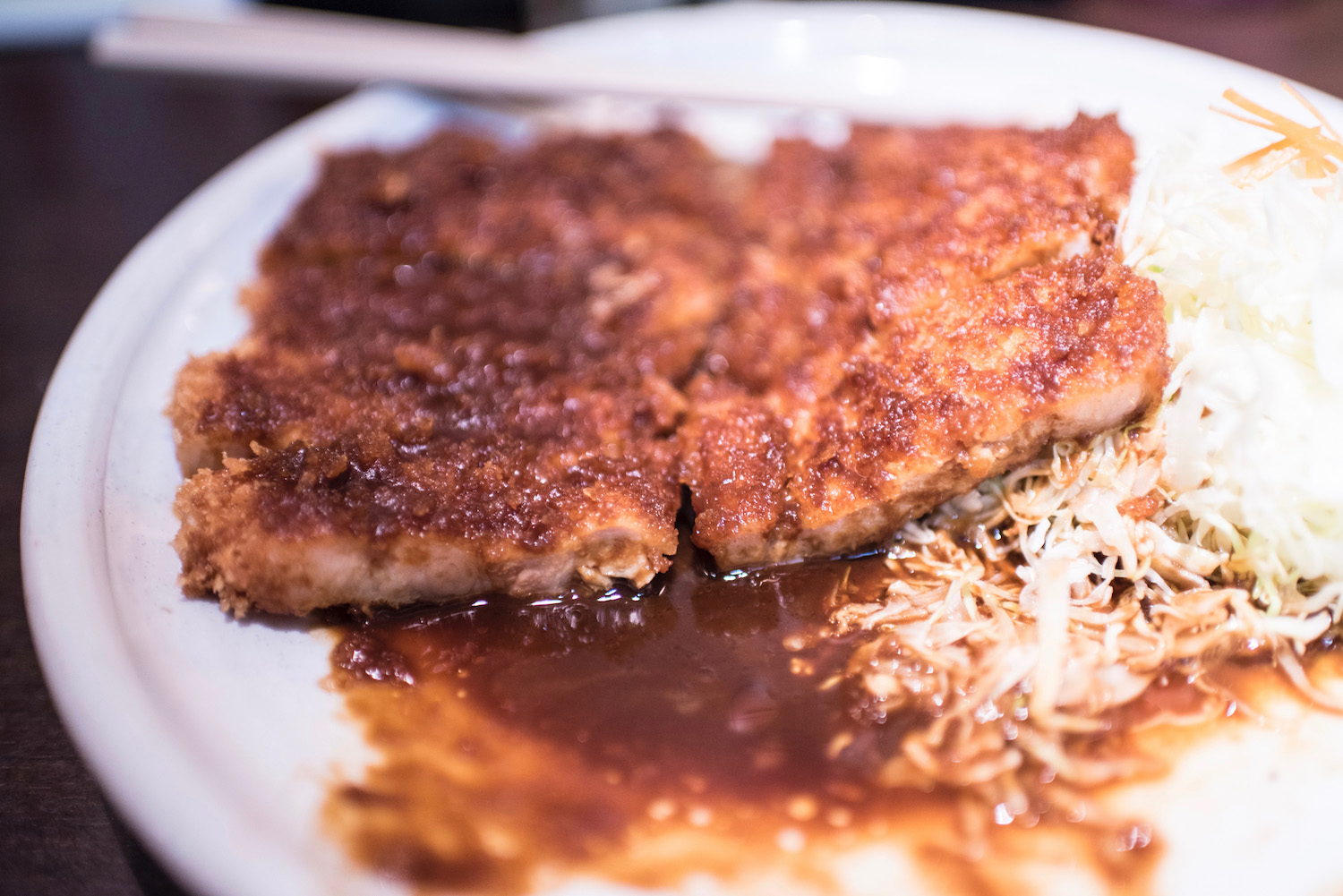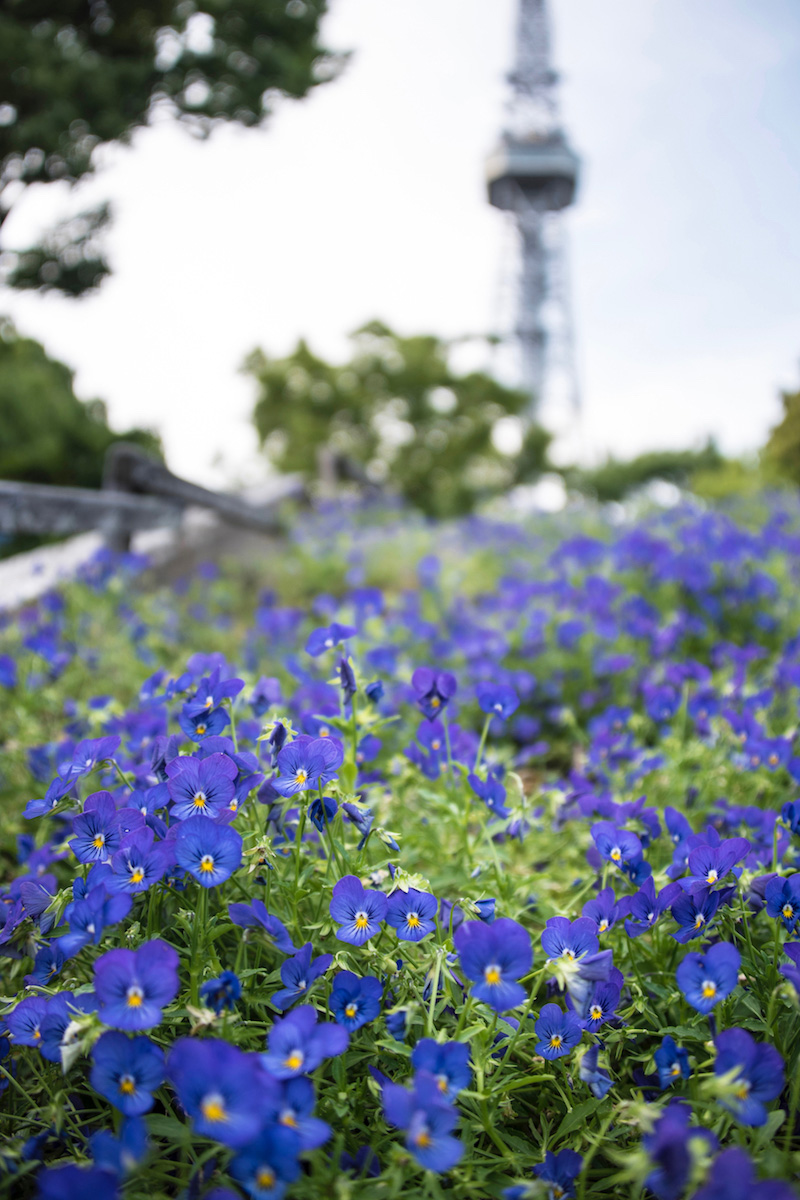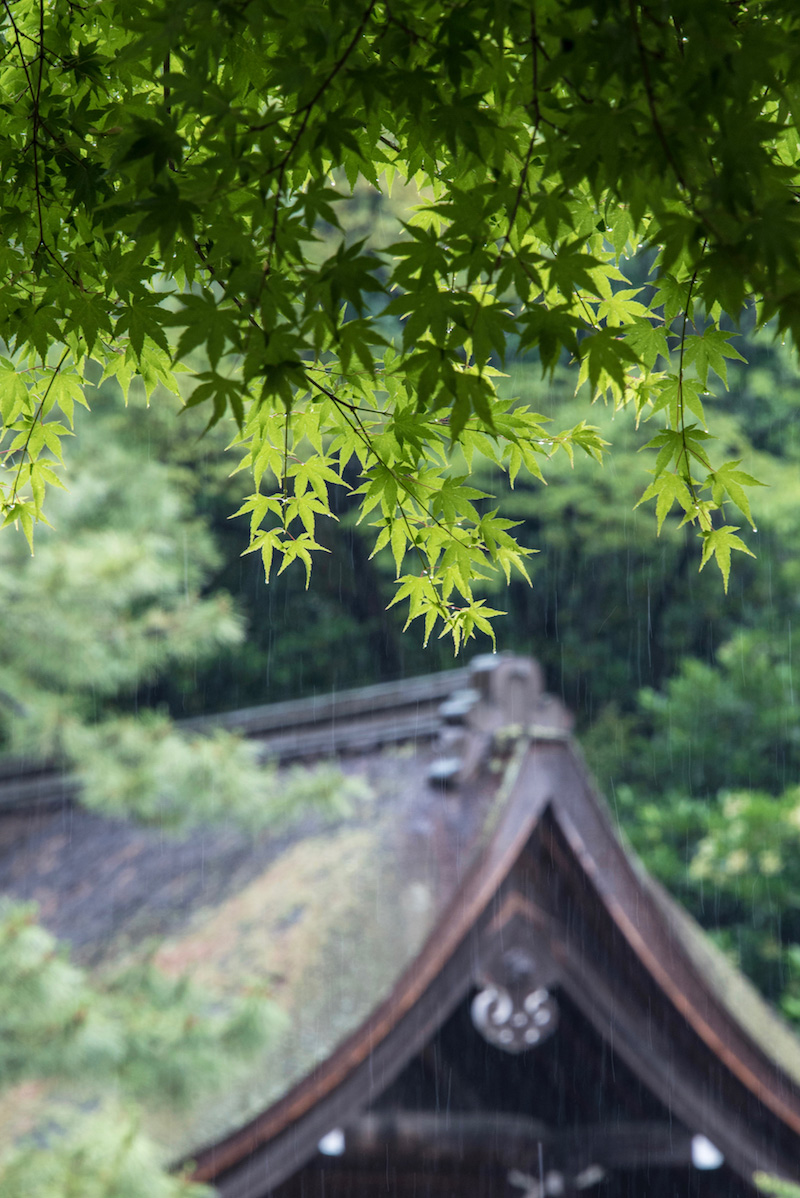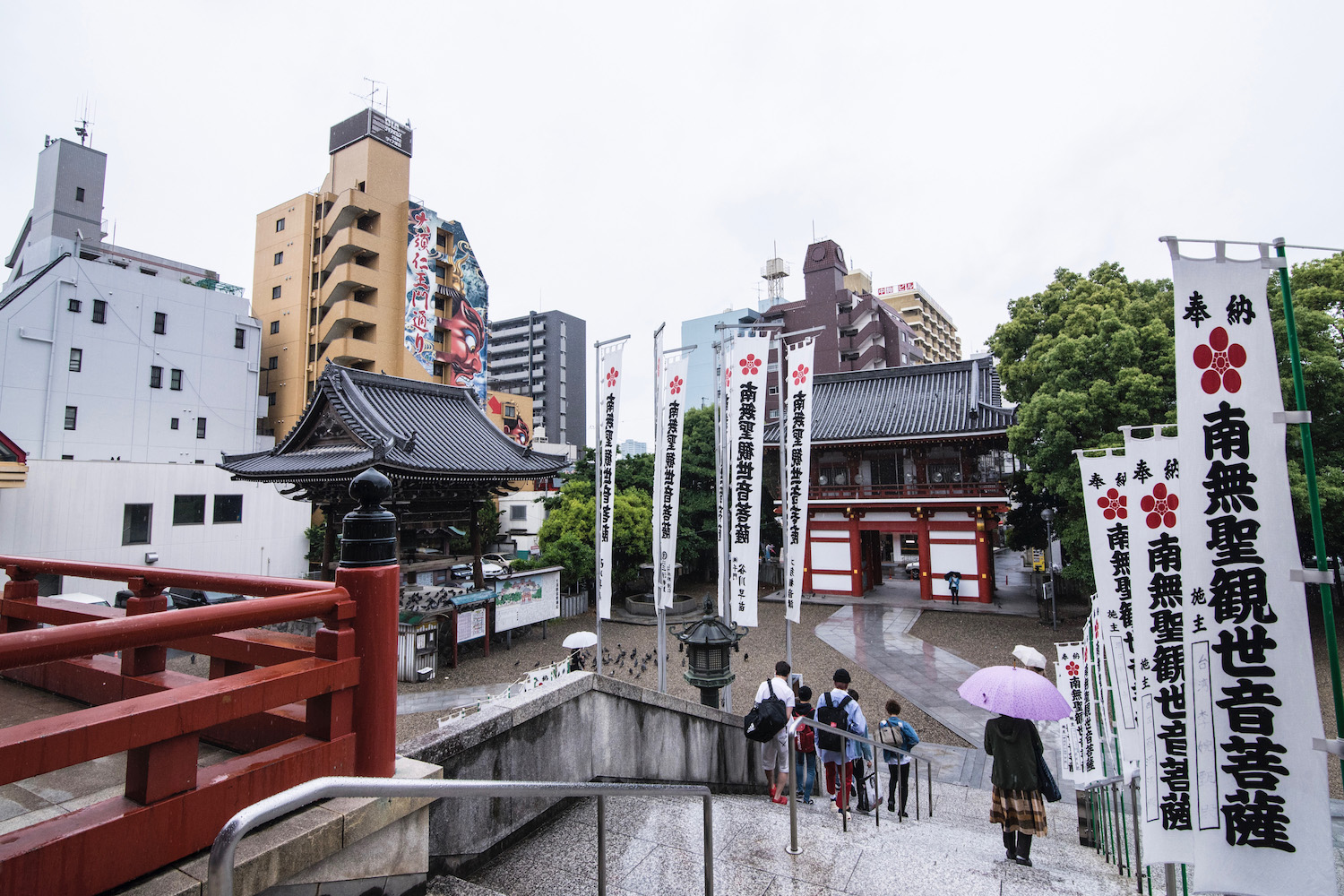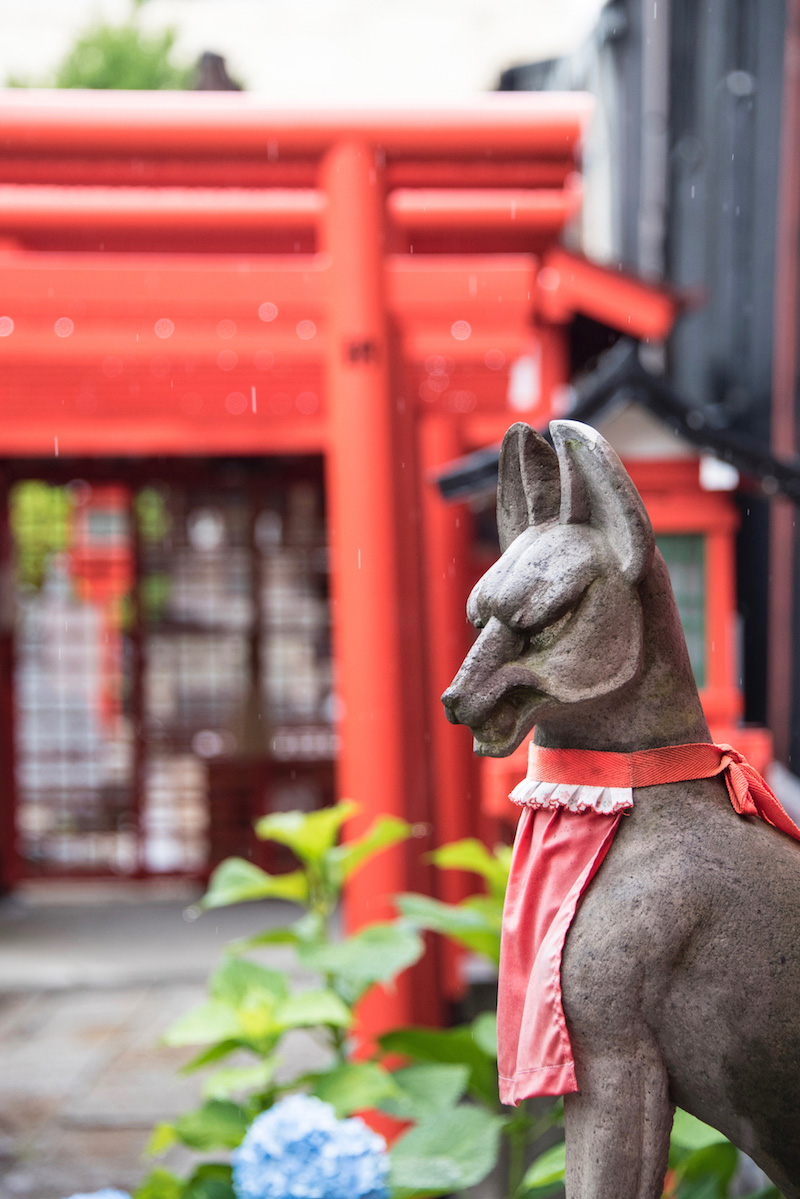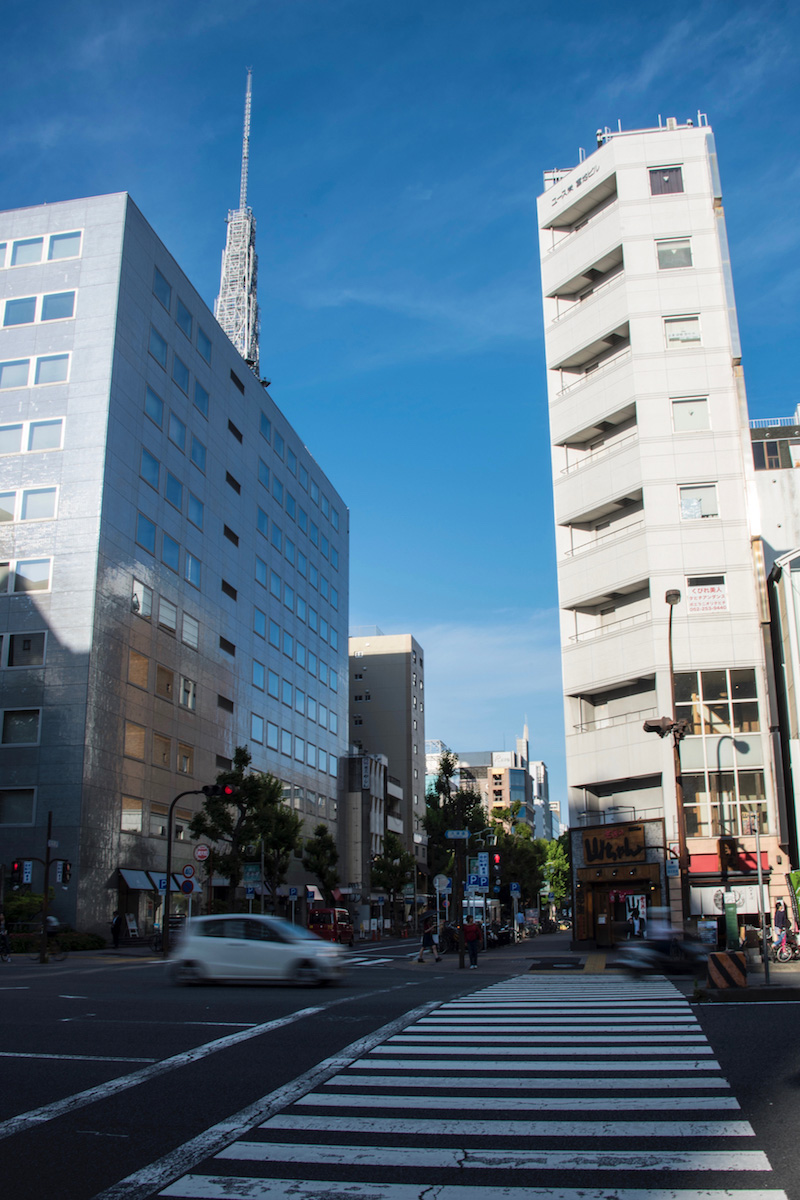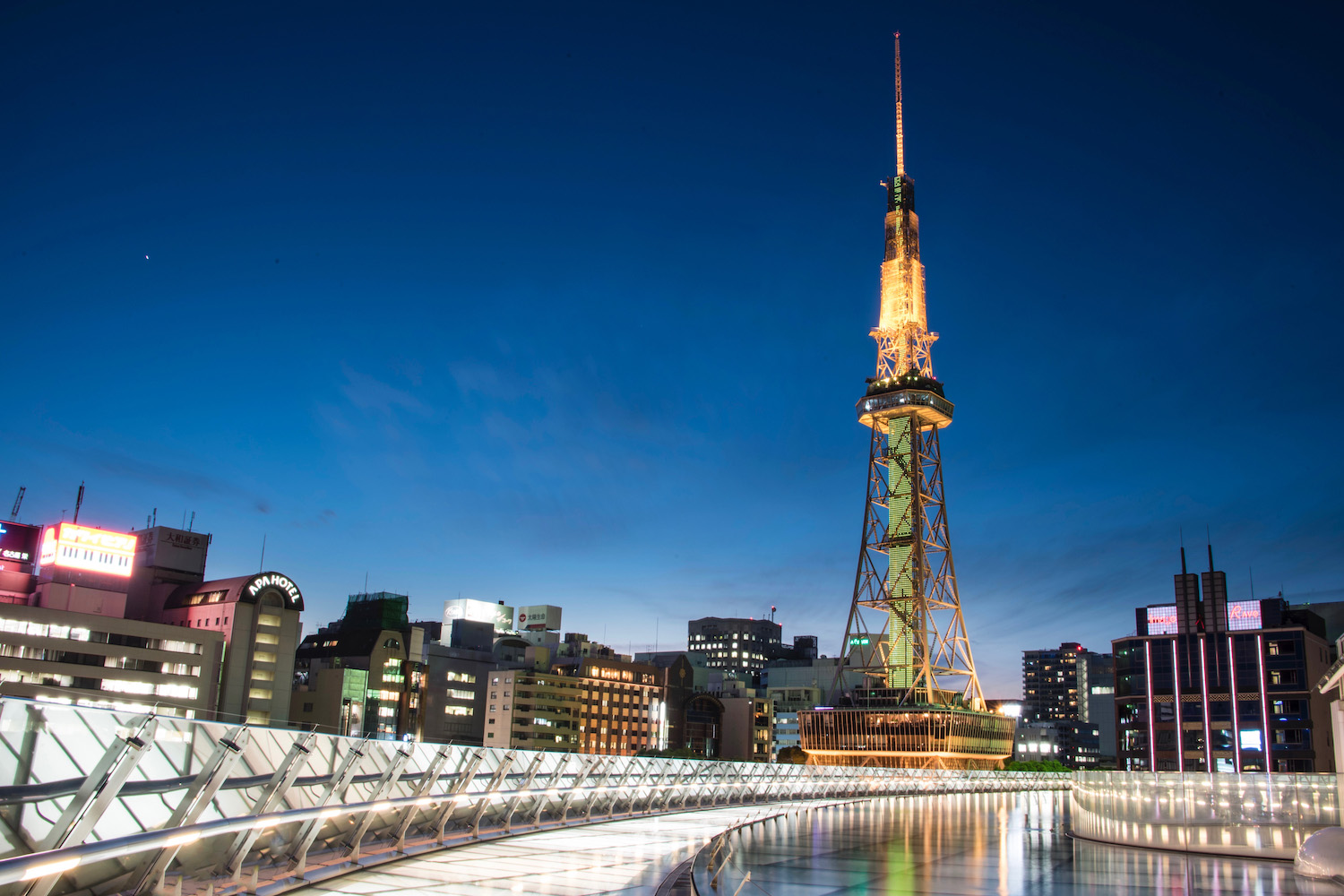 To Nagoya Castle and Back
Of course, I'd have savored the sunset more had I known how crappy the weather would be the next morning. As I ran toward the popular among Nagoya attractions—Nagoya Castle—at 5 am, an hour that's completely bright at this time of year in Japan, I naively hoped that the near-complete cloud cover would burn off as the day passed. No such luck.
The good news, in spite of how shitty the overcast sky ended up making all my Wednesday photos look, was that my run allowed me to make some observations about the city that my foul rainy day mood would later make impossible.
Most notably that Nagoya really doesn't feel like the fourth-largest city in Japan, irrespective of its official population figure. Just a few blocks north of my hotel (Lamplight Books Hotel Nagoya—probably one of the strangest hotels in Nagoya, for what it's worth) the city already seemed suburban; it oddly reminded me of my home city of St. Louis, even if you'd never see an old woman cutting her husband's hair in a public park as I did (or a castle in said park) in the midwestern United States.
Nagoya Shrines and Nagoya Temples
After finishing up at Nagoya Castle I made my way back toward Nagoya Station, where I boarded a train boarded for Atsuta Shrine, my first of two sacred stops before my afternoon journey back to Tokyo. While I do imagine better weather would've increased my enjoyment of this shrine, which reminded me in some ways of the Meiji Shrine in Harajuku, I ultimately found myself disappointed, both by the newness of its construction and by the fact that its considerable forestation couldn't manage to block out the facade of the nearby Nagoya train station.
Osu Kannon, on the other hand, was fantastic, both the temple (which, for its part, called to mind a much smaller version Senso-ji) and the massive covered shopping arcade in its vicinity, which evoked the ambiance of Kokusai Dori in Okinawa's Naha City. I ended up having a margherita pizza and glass of white wine for lunch, to be sure, though I did end up seeing one or two Japanese restaurants hidden amid the South American (Nagoya is home to Japan's main Brazilian diaspora), Southeast Asian and Himalayan eateries that peppered the corridors of the mall.
As I left Nagoya not two hours later, I felt satisfied that I finally paid the city a proper visit and thankful I hadn't devoted longer to it on this particular trip, but curious as to whether it might be worthy of further assessment at some point in the future, particularly during the best time to visit Nagoya. Certainly, I imagine the city would be more beautiful covered in cherry blossoms or fiery fall colors.
The Bottom Line
It's no shock why so few tourists visit Nagoya, though I don't think it deserves the harsh judgment many Japanese people (including locals!) give it. Whether you stop here en route to the Nakasendo or elsewhere in the Japanese Alps, or spend a night like I (finally) did, there's plenty here to occupy an afternoon, or a 24-hour period, depending on your interests. At the very least, a steaming plate of the Nagoya famous food misokatsu will soothe any non-vegetarian soul.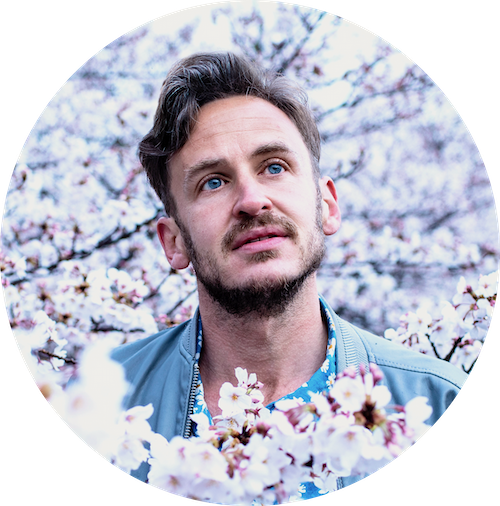 Japan Starts Here is information—and inspiration—for all your trips to Japan. My name is Robert and I'm happy you're here!