If you've ever searched for cheap business class to Japan, then you know what a difficult endeavor this can be. Flights to Japan in all classes of service command some of the highest average fares in the world, due to the premium sorts of travelers that tend to visit the country, from businesspeople to high-end tourists.
As travel to Japan rebounds in the wake of the coronavirus pandemic, prices have gone up even further, in spite of airlines increasing capacity (albeit slowly) in the wake of this shift. For now, however, I think it's more productive to focus on the best airline to fly to Japan in business class, price notwithstanding.
ANA or JAL Business Class to Japan
In general, flying on All Nippon Airways or Japan Airlines business class is an exquisite experience, with lie-flat beds, gourmet cuisine (I'm talking Japanese restaurant quality) and perfectly balanced service. Unfortunately, you have to be careful when booking a business class flight to Japan on these carriers: Some routes feature older aircraft that have subpar products, even if they might otherwise be the best airline to Japan. Conversely, while ANA's new first and business class cabins arguably make it the best airline to fly to Japan, the product is only deployed on limited routes (and on the 777-300ER).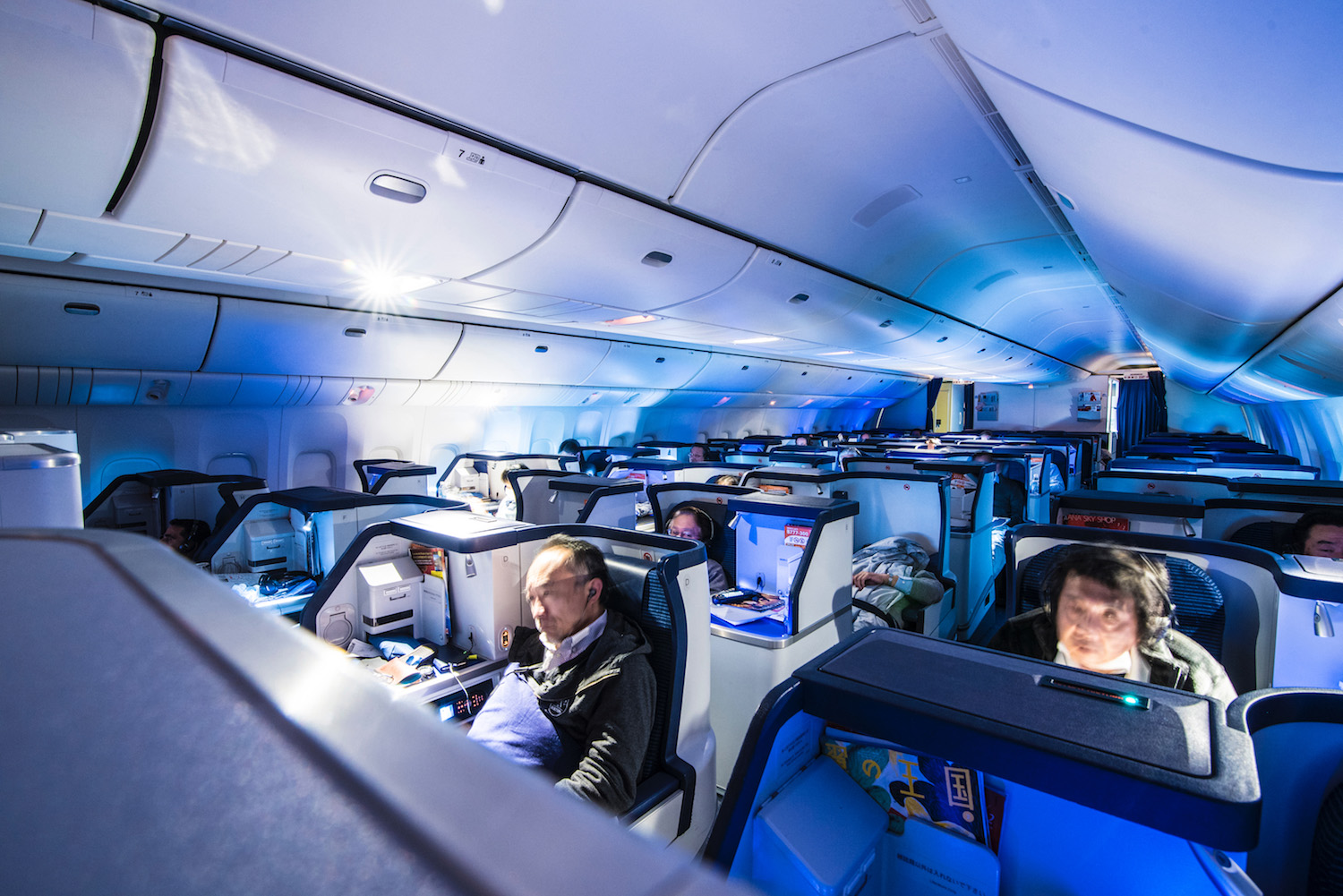 From January 2020, for example, JAL has ceased flying aircraft with the "shell seat" product (which is basically extra-reclining premium economy seats) from San Diego and Vancouver to Tokyo and from Los Angeles to Osaka; it also deploys these aircraft on regional flights within Asia. ANA currently only sends a subpar product from Narita Vancouver, which is a 767-300ER that is usually used exclusively within Asia.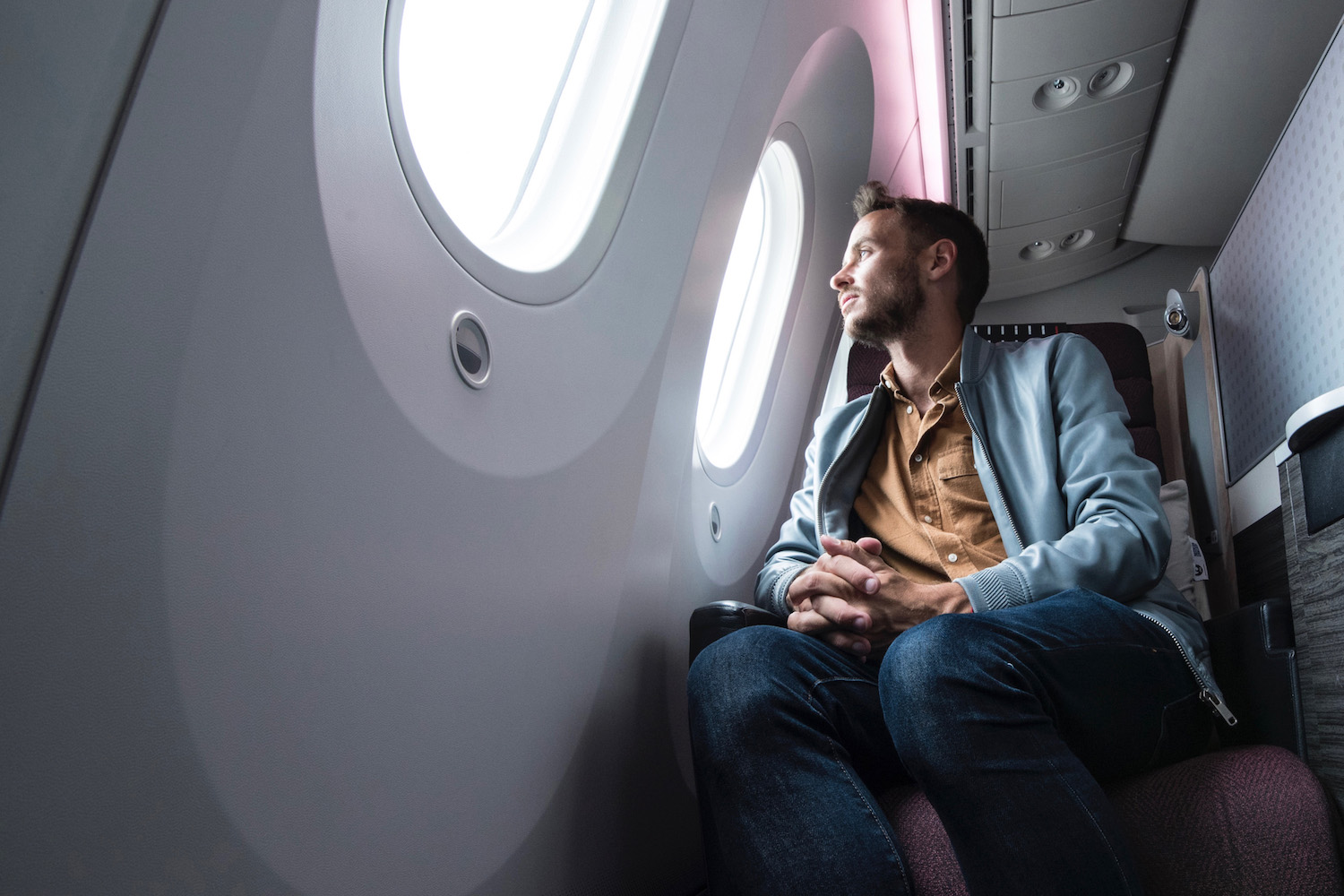 Once you've decided the JAL vs ANA debate according to your preferences, you'll need to make sure your carrier of choice doesn't offer an unacceptable business class seats.
Non-Japanese Business Class to Japan
Flying "Good" Asian Airlines to Japan
Another (usually) excellent option for business class flights to Japan is flying one of the higher quality Asian airlines. Whether you fly Cathay Pacific, EVA Air or Korean Air, this will guarantee you a stylish ride across the Pacific, though there are some exceptions to this rule, to say nothing of the wide variety of business class seats offered within Asia.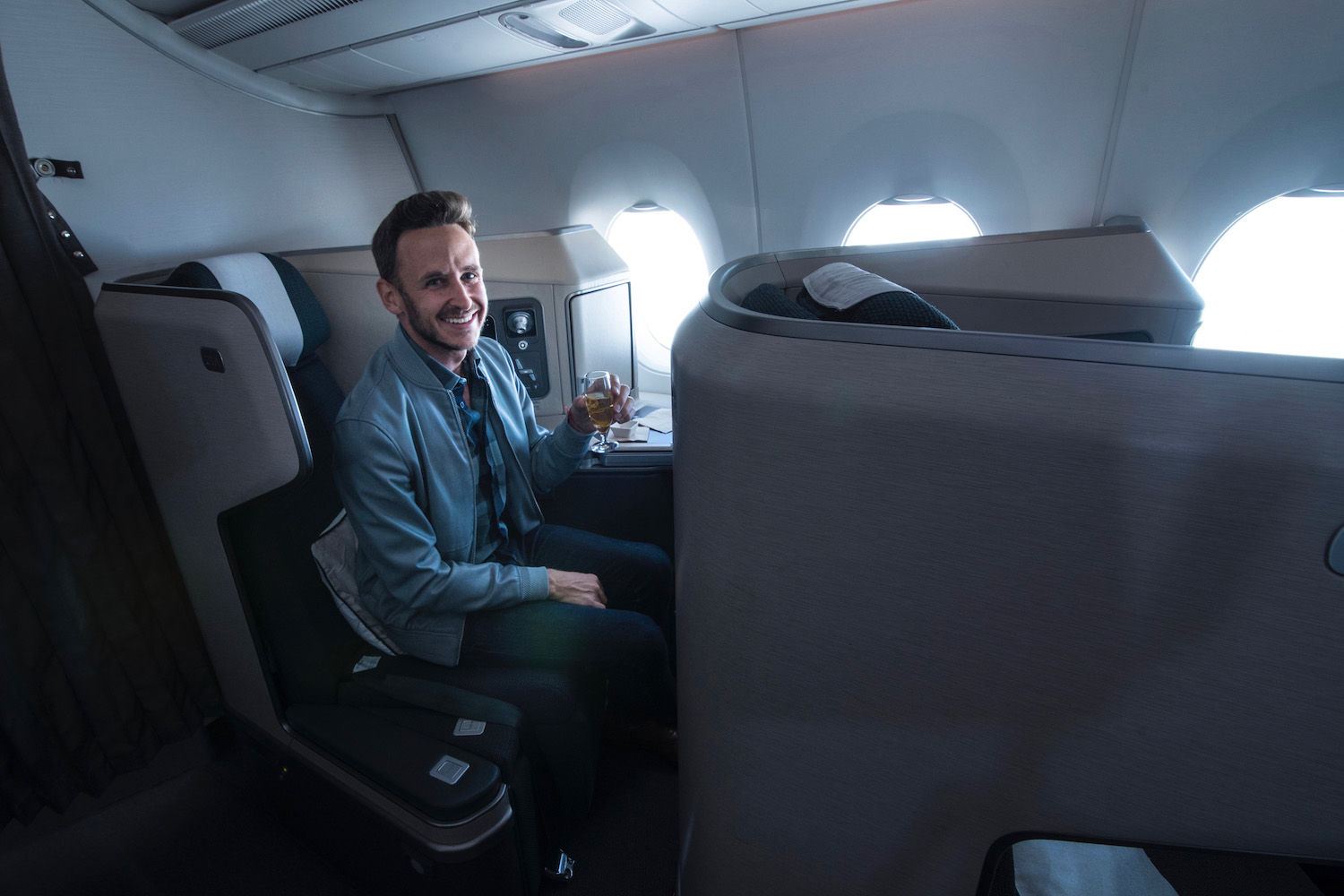 For instance, while you'll fly one of EVA Air's 777-300ER aircraft to Taipei, with its industry-leading reverse herringbone seats, you might get stuck on an older Airbus with angled-flat seats or even recliners on the way up—definitely not the best business class to Japan. Ditto for Cathay, which offers only a few Japan flights per day in a truly premium configuration (in these cases I would count Cathay on my list of the best airline to fly to Tokyo), though it operates dozens overall.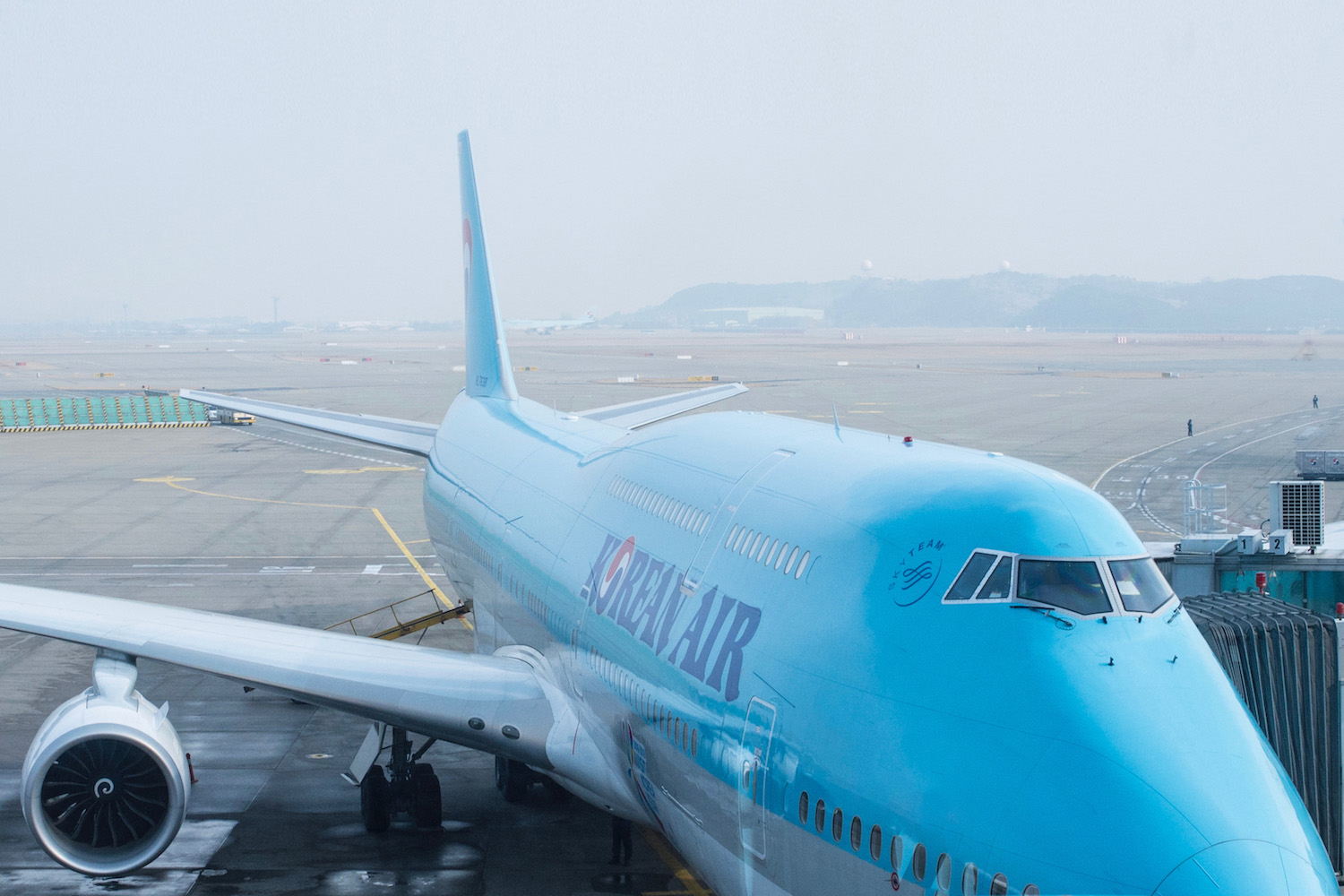 Even worse, if flying business class to Tokyo Japan requires you to fly Korean Air (whose Apex Suite, if you can get it, is the best business class seat in the sky), certain KE aircraft (including the popular Airbus A380) feature tired seats in a 2-2-2 configuration, which are lie flat but neither private nor industry leading, and definitely not the best airline to Tokyo.
Business Class to Japan on Chinese Airlines
If your main priority is cheap business class flights to Japan, and you're willing to sacrifice some comfort to achieve that, your best bet is to fly Chinese airlines to Japan. Usually, this involves connection in Shanghai on China Eastern or in Guangzhou on China Southern, though Beijing-based Air China offers discount business flights to Japan on occasion, even if it's certainly not one of the best airlines to fly to Tokyo.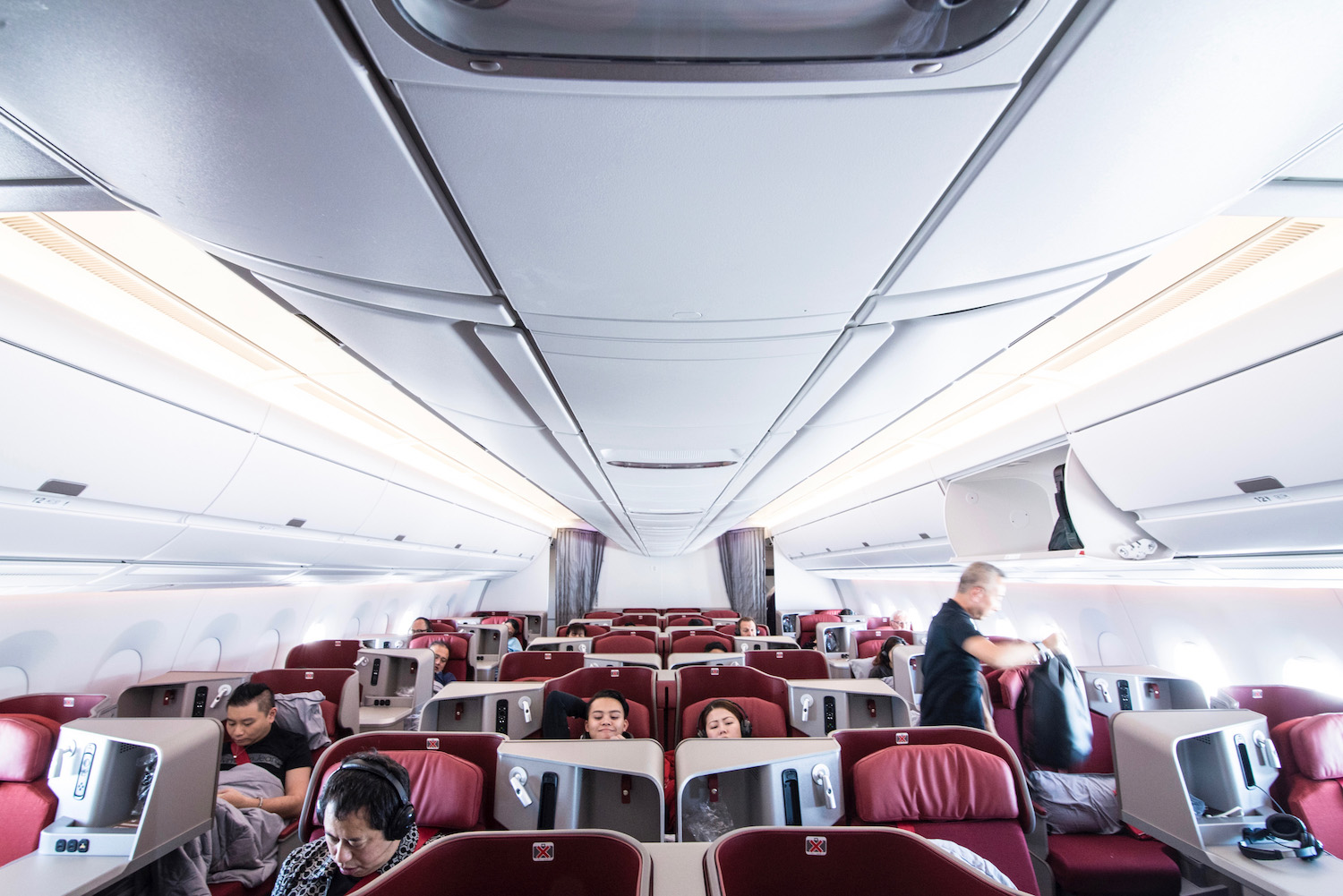 If this is the method you choose to book business class tickets to Japan, there's good news and bad news. The bad news is that service and food on Chinese airlines leaves a lot to be desired, with the possible exceptions of carriers like Hainan and Xiamen. The good news is that many Chinese carriers fly new aircraft with competitive business class seats, so if you can ignore smoke coming from the cockpit and don't mind starving for 14 hours, you might be alright.
Should You Fly US Airlines to Japan?
United business class to Japan can go either way, with some flights offering the competitive "Polaris" product on the 777-300ER, and others using the 777-200 offering dormitory-style 2-4-2 business class, which is totally unacceptable. Delta and American offer a more consistent hard product on Japan flights (all seats are lie flat and have direct aisle access), but service on US carriers is basically always an issue, especially when they tend to be priced similarly to superior Asian carriers, which usually operate the best flights to Japan and are almost always the best airline to Tokyo.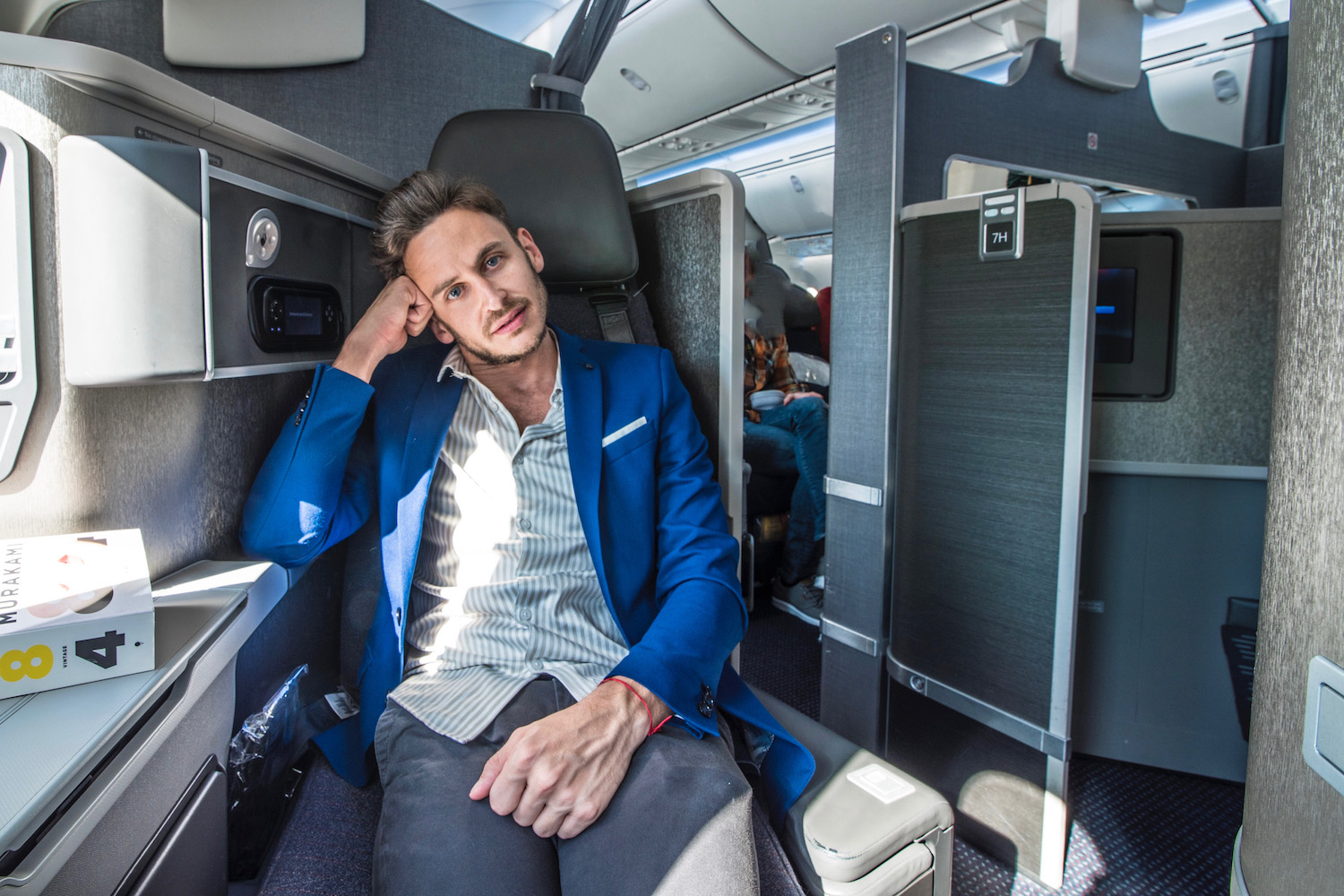 One way to use a US airline to get a flight on the actual best airline to Japan for your preferences is to book your ticket using miles. For example, book a JAL flight to Tokyo using American AAdvantage miles, or book ANA business class using frequent flyer points you've accumulated flying United domestically within the US. Still, make no mistake: Neither American, not Delta, nor United are the best airline to fly to Japan from US, by a long shot. (The same can be said for British Airways when it comes to the best airline to fly to Japan from UK.)
First Class to Japan—Is it Worth It?
Even if you choose the best airline to travel to Japan, I'm not sure that first class is worth it over business class, unless you're: (A) independently wealthy or (B) have a surplus of airline miles that's about to expire. As a disclaimer, however, I don't like caviar (and I haven't had a chance to sample ANA's new first class, which looks absolutely spectacular, even for a skeptic like me).
For most travelers, the best business class to Tokyo is going to suffice, especially if you're flying long haul, or are flying onboard a long haul aircraft configured with a flat bed seat. On that note, most Asian airlines don't fly first class to Japan on intra-Asia flights, so if you're not coming from North America are Europe, you might not even have the chance to fly first in the first place.
FAQ About the Best Airline to Fly to Japan
What is the best airline to fly to Tokyo?
Logically, the airline you consider the best choice to fly to Tokyo would be the one you consider the best airline to Japan. I'm imagine this will be either All Nippon Airways or Japan Airlines, although I've had good flights to Tokyo on other airlines, namely American.
What month is the cheapest to fly to Japan?
You can find deals on flights to Japan any month of the year, regardless of which of the best airlines to fly to Japan you prefer. With this being said, deals are likely in "low season" months like December and January.
How can I get to Japan cheap?
There are two main ways to get to Japan cheap: Aggressively monitor flight prices and book as soon as you see a deal you can't pass up; or book travel to Japan using frequent flyer miles. This second strategy can also apply if you use miles to book the best business class to Japan, or even to travel in first.
The Bottom Line
The best airline to fly to Japan in business class (or otherwise) is usually a Japanese one, but there are some caveats. From variations in price between airlines, to the sub-par products even the most premium carriers offer on particular routes, to your individual preferences as a luxury air traveler, this is an issue that deserves analysis and examination.  Once you've booked your business class flights to Japan, however, make sure to check out my Japan trip ideas for travel inspiration! Or, if you're still stumped about the best airlines to Japan or specifically the best airline to fly to Tokyo, see how Japan Starts Here can help.