Both of Japan's major airlines are fantastic and industry-leading, so comparing JAL vs ANA is necessarily pedantic. Rather than one being good and the other bad, it's about identifying and appreciating the different and complementary ways that each carrier excels—and excel they do.
To be sure, I'm not sure if I'll be able to say definitively, and objective, which is the best Japanese airline within the confines of this post. But I will provide you with specific information by which you can make your own comparisons and draw your own conclusions.
Regardless of whether you choose ANA or JAL, and irrespective of the class of service you choose, you're in for the flight of your life. It's time for take-off now, however, so buckle your belt and face forward!
Why Should You Fly a Japanese Airline to Japan?
Outside of the ANA vs JAL debate (which I'll get to in just a moment—patience!), there's simply no comparison between Japan's airlines and non-Japanese airlines that fly to Japan. From the hospitality on the ground and in the air, to the food at the lounge and on-board and even the seemingly inconspicuous design details of the livery, cabin and crew uniforms, your trip to Japan begins the moment you board a Japanese airline.
To help you choose whether JAL or ANA is right for your trip, I'll be comparing the onboard product for both airlines in business and economy classes, and also explaining some general contrasts between JAL and ANA first class and premium economy. After pointing out some key differences between ANA's and JAL's fleets (and the fact that domestically, both provide a near-identical experience) I'll explain ways to fly ANA and JAL at a discount and finally, compare and contrast Tokyo's Haneda and Narita Airports.
ANA vs JAL Business Class
JAL vs ANA Business Class Seat
Up until very recently, comparing business class seats for Japan Airlines vs ANA was rather straightforward, with most international ANA aircraft featuring lie-flat beds in a 1-2-1 configuration, and most JAL passengers enjoying the popular APEX Suite seat. These are in a 2-2-2 or 2-3-2 configuration, for the 787 and 777 respectively, but are still remarkably private. (NOTE: So long as you get a window seat! On a recent JAL business class flight from JFK-NRT, I said on the aisle—and I felt like the whole plane could see me!) However, ANA's recently rolled-out "The Room" has changed the game.
ANA vs JAL Business Class Food and Drink
As I mentioned in my Japan Airlines review, I do give JAL the slight edge when it comes to business class dining—which other airline adds colorful, edible flowers to its salad of lush greens and tender roast beef? On the other hand, ANA's food is nothing to sneeze at (especially its Japanese offerings); both airlines offer business class passengers a full bar, including Japanese spirits like a variety of sakes, whiskies and even plum-flavored umeshu.
Service in JAL vs ANA Business Class
Service and hospitality are possibility the most futile means of comparing ANA vs Japan Airlines—they're both fantastic! In the business class cabins of both Japan's major airlines, you'll enjoy attentive and personalized service, with friendly flight attendants serving your every need with a smile. On a personal note, ANA's crew did once write me a sweet birthday card on a flight from Houston to Tokyo, even though my birthday wasn't for several days, and that stands out over anything JAL did for me. Being able to speak Japanese will enhance your experience, although cabin crew for both airlines try their best with English.
Business Class Lounges for ANA and JAL
Deciding between Japan Airlines or ANA business class isn't just about the experience in the air. The on-the-ground experience, especially at the airlines' hubs at Tokyo's airports, is just as important. In addition to offering fabulous lounges at both Haneda and Narita (Sakura Lounge and ANA Lounge, respectively), both carriers offer expedited security screening at Narita, though not at Haneda. Inside the lounges, I'd say JAL's Sakura lounge is both more stylish and offers better food, though I'm sentimental about ANA's satellite lounge at Narita, since it's one of the first international business class lounges I ever visited. At Haneda, meanwhile, I give the ANA Lounge (and, if you can access it, the first-class ANA Suite Lounge) the edge.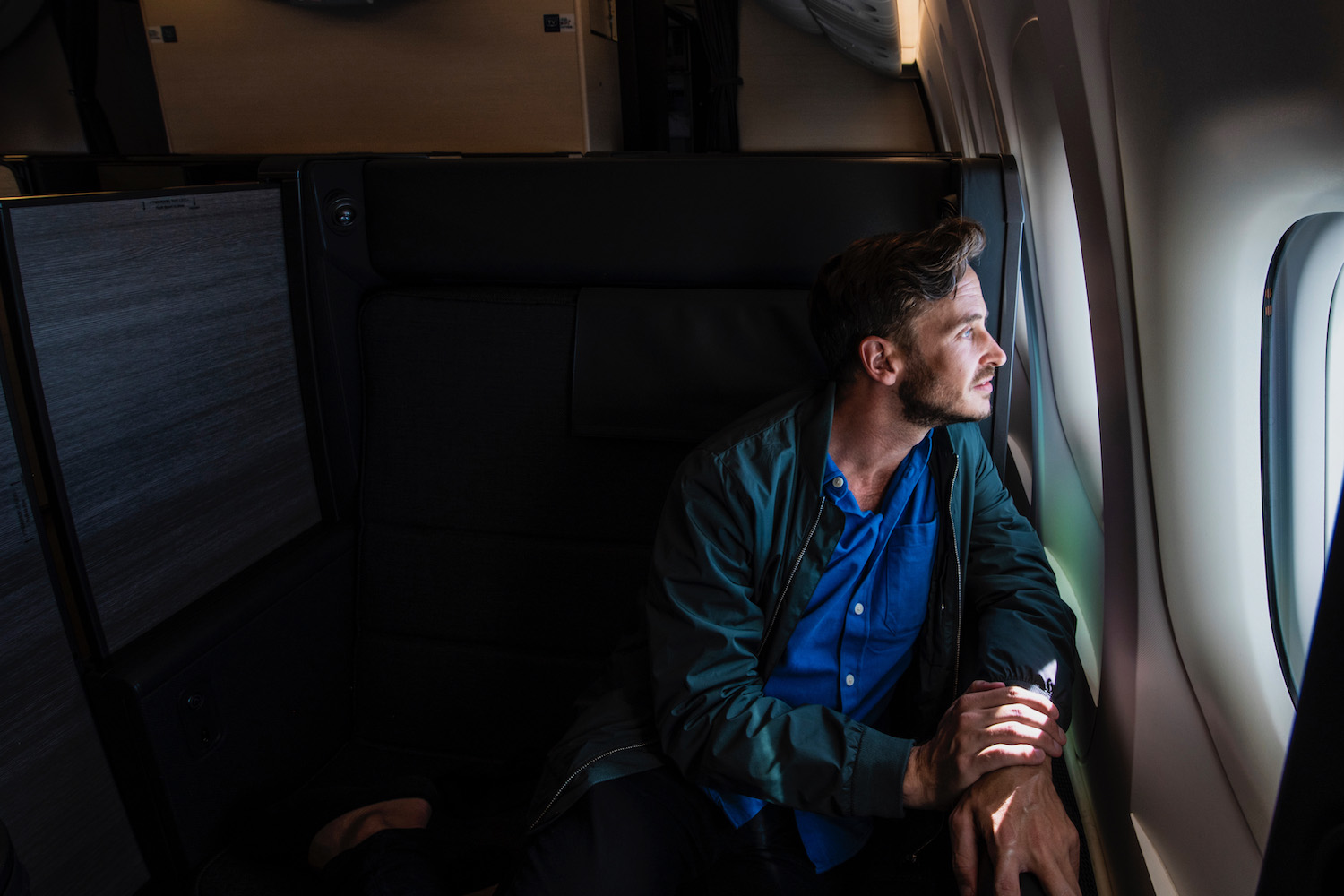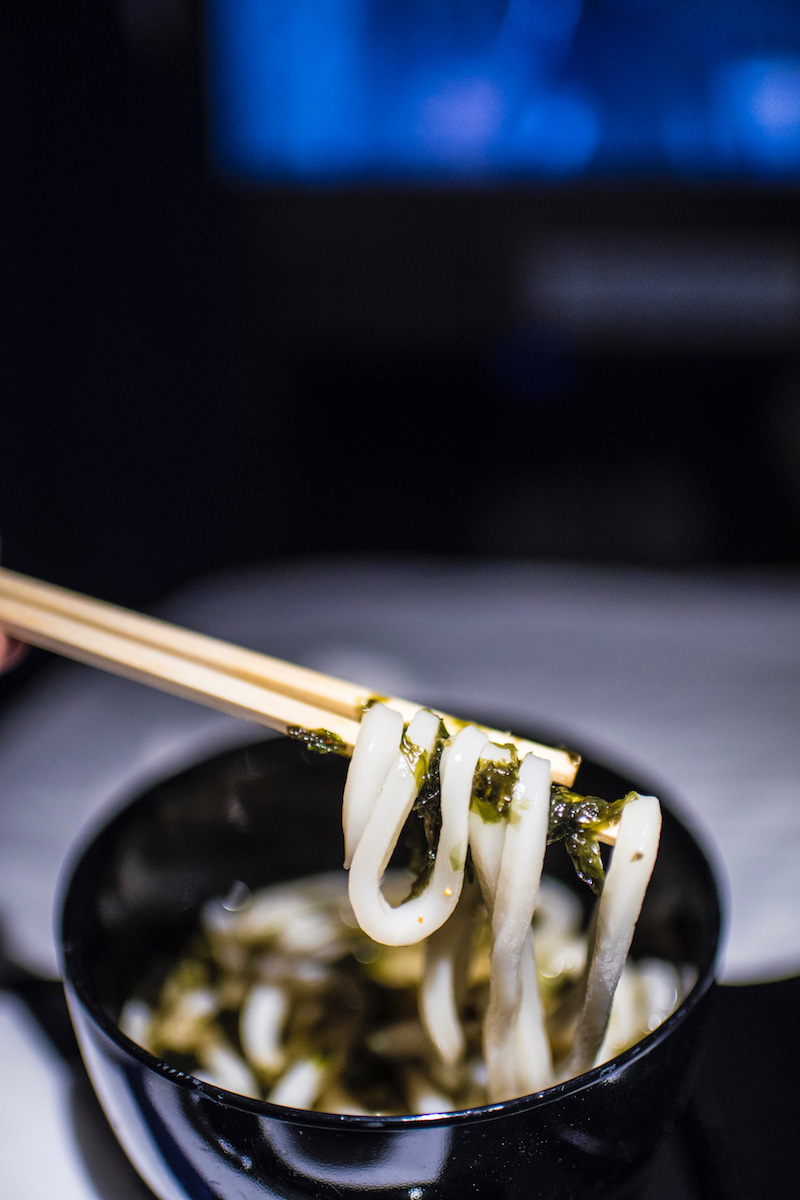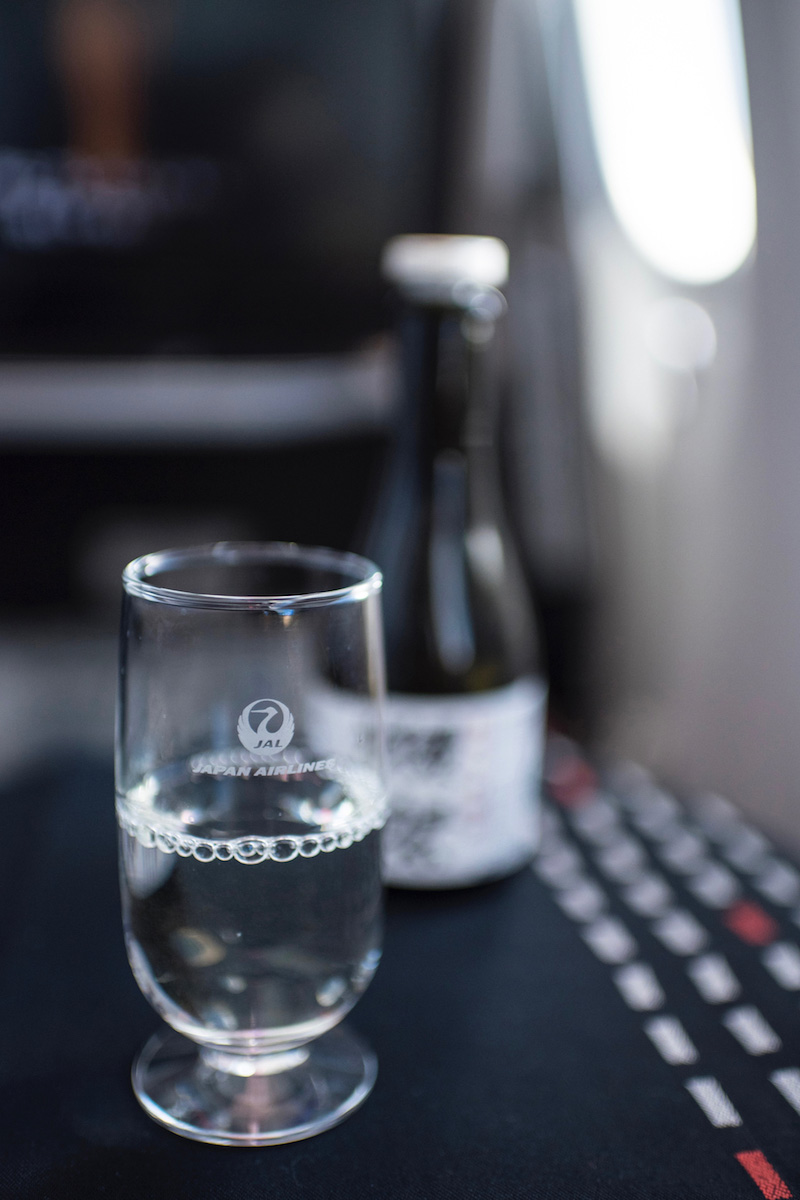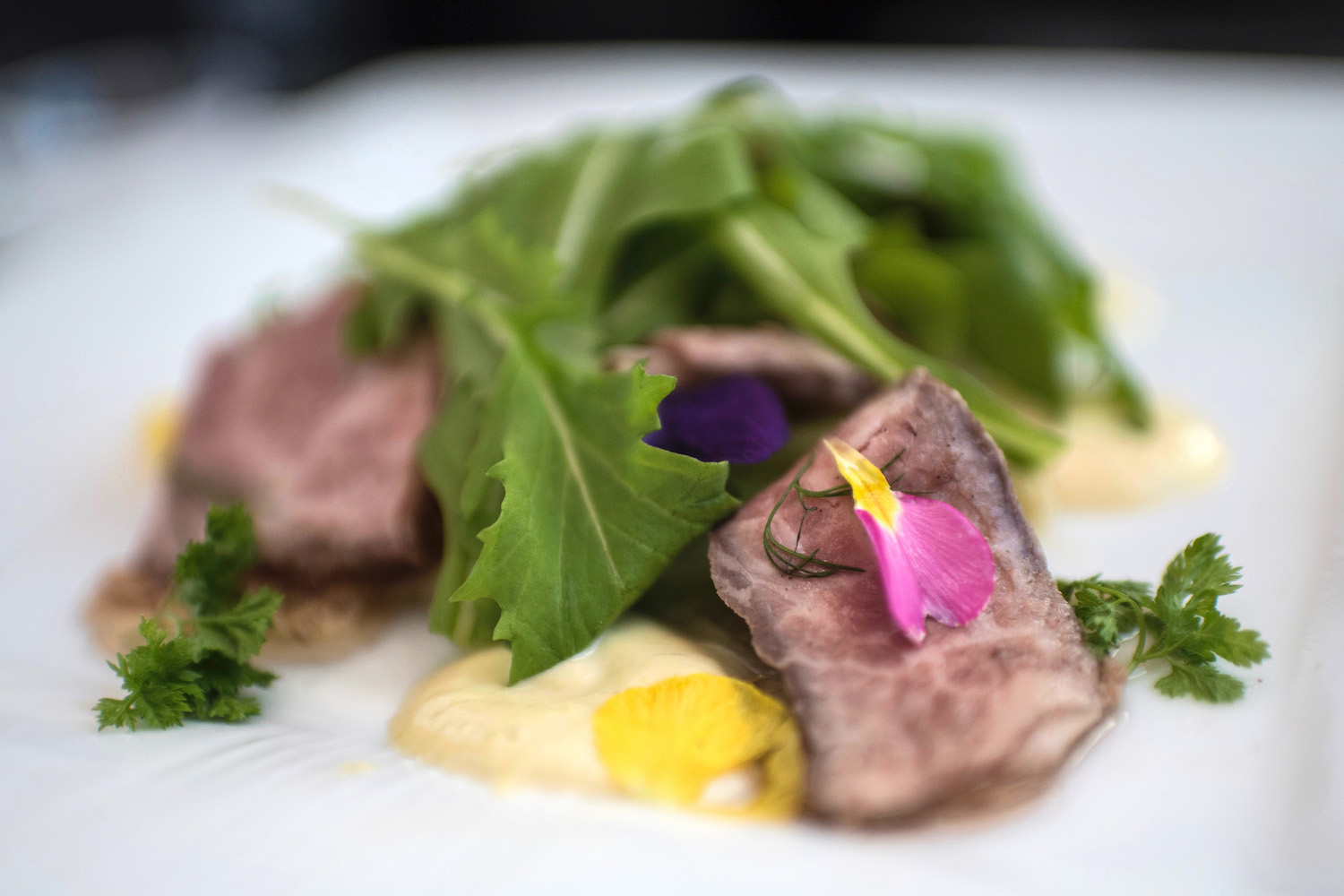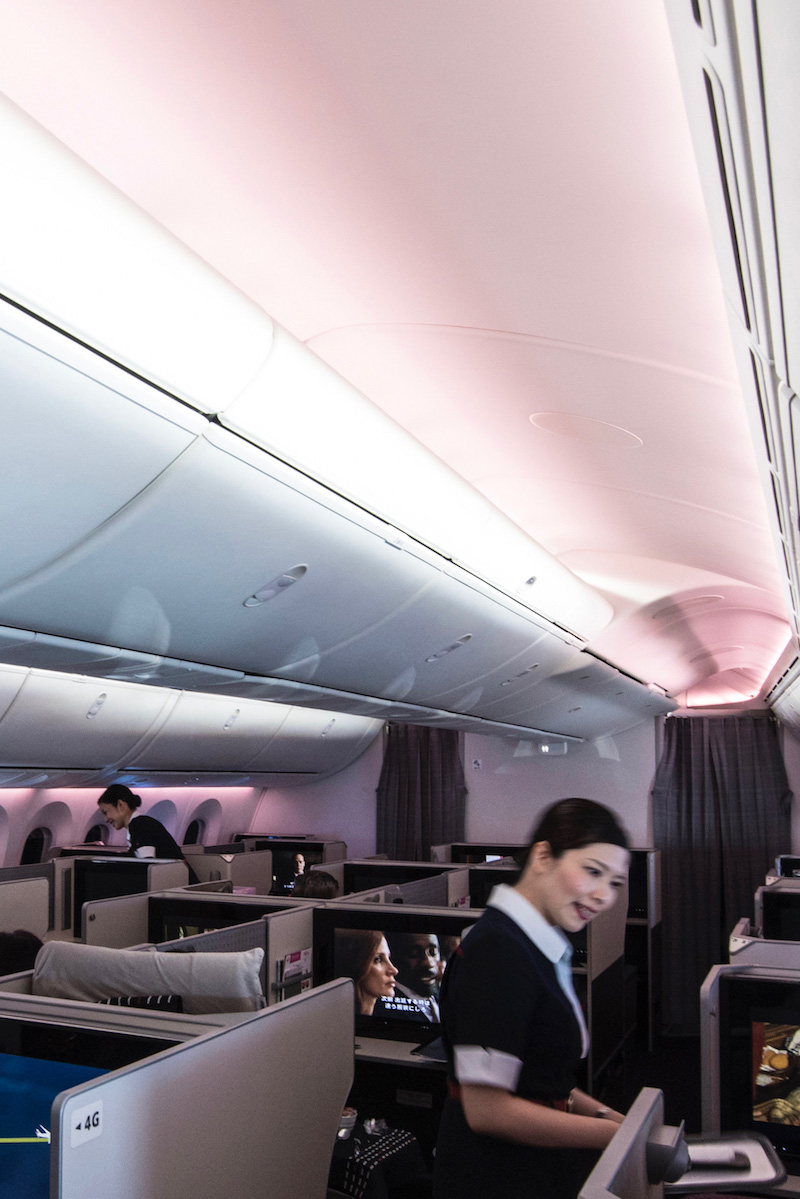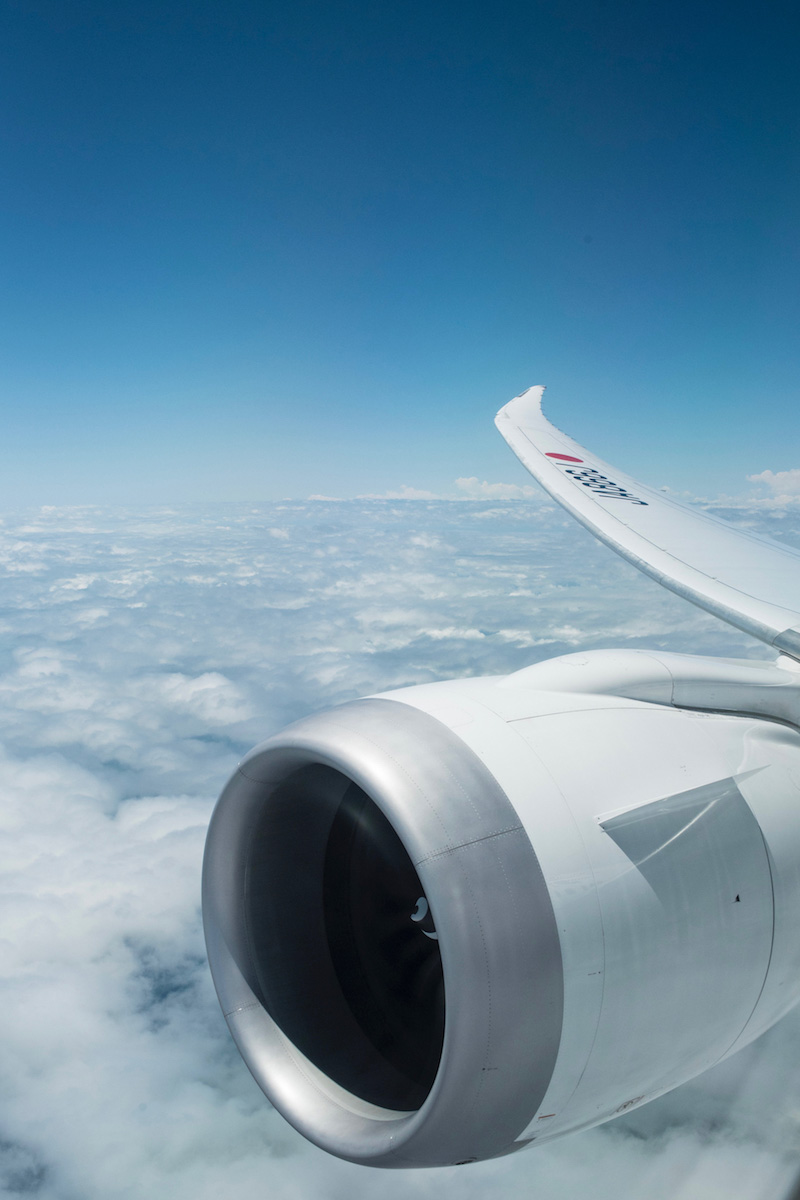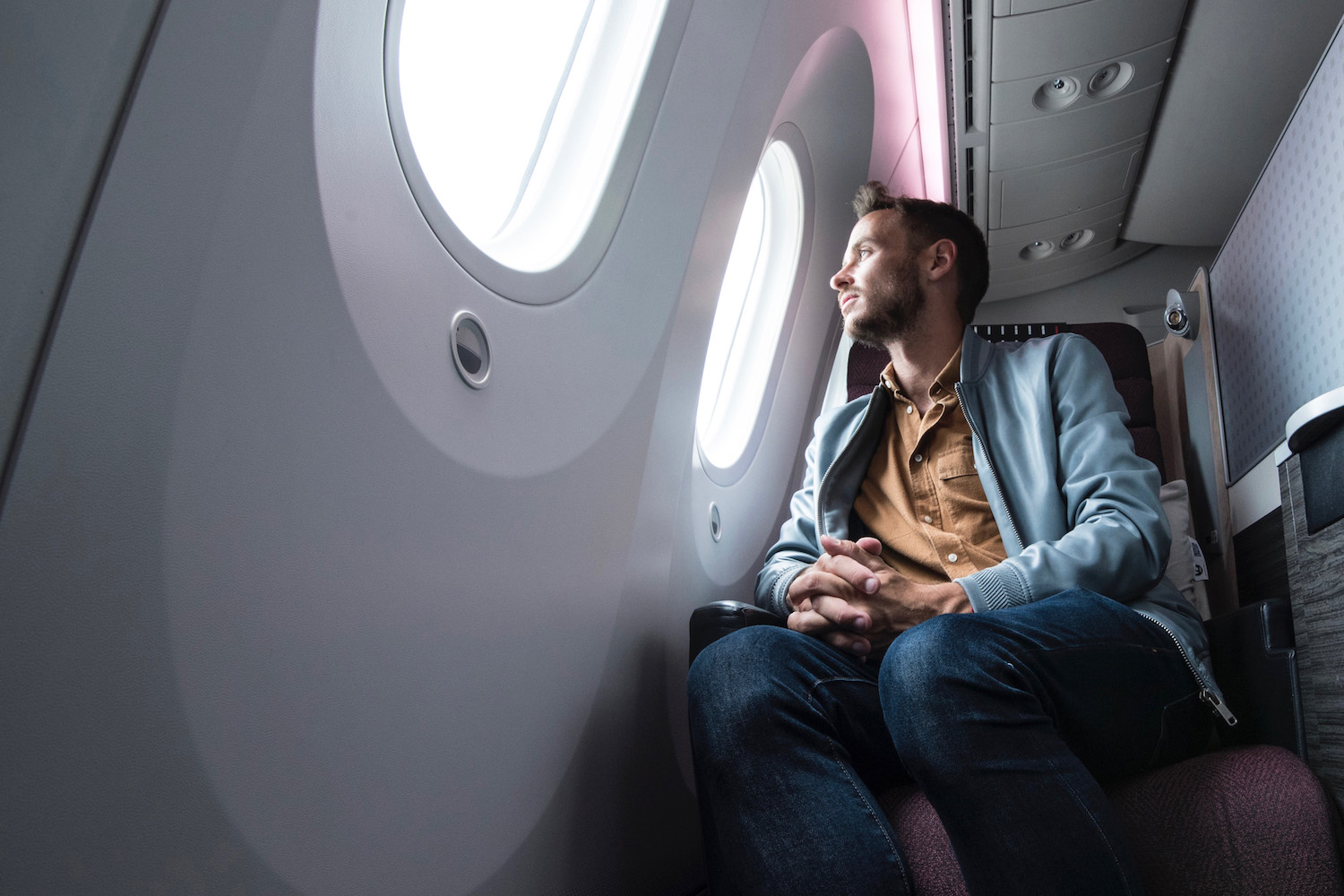 ANA vs JAL Economy
JAL vs ANA Economy Class Seat
ANA and JAL are both these best Japanese airlines in their own ways, but JAL's "Sky Wider" seat wins out when it comes to the economy class experience, hands down. This is especially the case if you can fly on JAL's internationally-configured 787-8 and 787-9 aircraft, which are among the only Dreamliners in the world to feature the roomy 2-4-2 economy class seating arrangement Boeing had in mind when it designed the plane.
Food in ANA vs JAL Economy Class
Generally speaking, economy class passengers on both airlines can choose between Japanese and Western dishes, as well as specialty meals (diabetic, vegetarian and Halal, as a few examples), plus free beer and wine and limited spirits as well. It's difficult for me to choose a winner between All Nippon Airways vs JAL in this category—the food in both economy cabins is better than average, though unspectacular on the whole.
JAL vs ANA Economy Class Service
Whether you choose ANA or Japan Airlines, and regardless of your booking class, you're going to enjoy friendly service and great hospitality. Whether flying ANA from Tokyo to Los Angeles or JAL from Bangkok to Osaka, it never ceases to amaze me how warm and friendly Japanese cabin crew are, even when each is responsible for dozens of economy class passengers. Plus, I've never had to wait more than a minute for any call to be answered!
JAL vs. ANA: Other Classes of Service
In my opinion, the best Japan Airlines class of service (or the one on ANA, for that matters) is business class. I don't eat caviar, and the other enhancements of first vs. business—slightly larger seat, somewhat better food, more attentive service—don't justify the huge increase in cost. However, ANA's new premium cabins I mentioned above feature a first class that's so beautiful I might just have to suspend this perspective for 10-12 hours.
When it comes to JAL vs ANA premium economy, I feel like there is even less of a distinctions. Seat-wise, both of these cabins are very similar to what you'd find in first class on domestic flights in the US (or Japan, for that matter); the food is better than what you get in economy but not as impeccable as what business class passengers enjoy.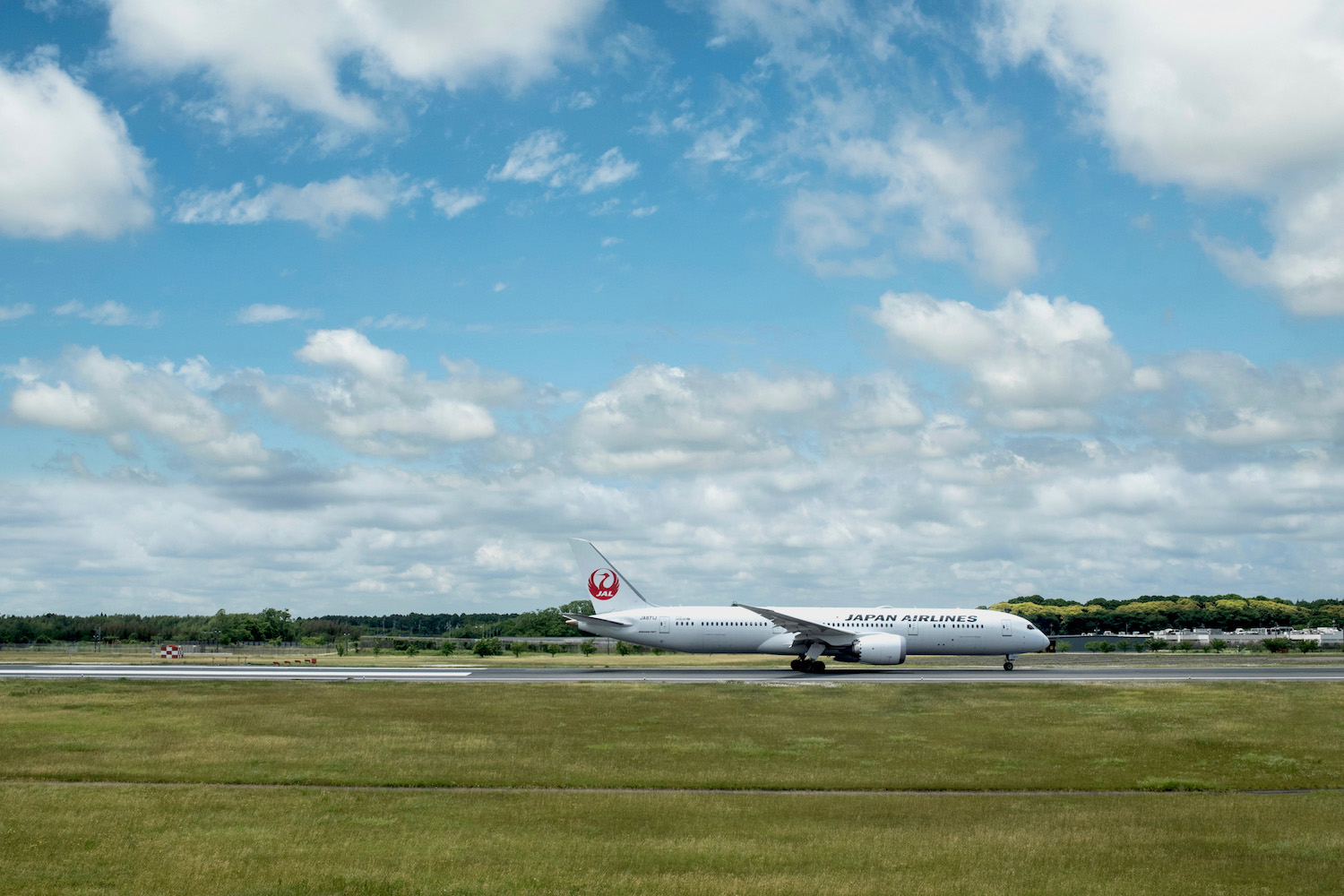 Fleets of JAL and ANA
Another way to compare JAL vs ANA is in terms of their fleets. For this, however, I'm going to be looking at the international fleets, since Japanese domestic aircraft…well, I'll talk more about those in a second. In terms of long haul aircraft, JAL and ANA both operate all-Boeing fleets for now, although JAL will be taking delivery of internationally-configured A350-1000 aircraft in late 2023. Choosing the best Japanese airline based on this metric, however, is also something of a fool's errand.
In recent years, Boeing 787-8 and 787-9 aircraft have become the backbone of both airlines' international fleets, while 777-300ER planes (with first class cabins) serve high-yielding destinations like London, New York, Chicago and Los Angeles. Both airlines operate a certain number of Dreamliners within Asia (with ANA having taken delivery of some 787-10 for flights to Bangkok and Singapore); though 777-200ER and 767-300ER aircraft also serve certain destinations. As of 2023, ANA operates a small fleet of A380s for flights to Hawaii.
ANA vs. JAL for Japan Domestic Flights
Speaking of domestic flights in Japan, this is another area where I find ANA and JAL to be pretty much equal. Japanese domestic aircraft feature extremely tight configurations and minimal service due to short stage lengths, but effortless hospitality and grace dominate the onboard environment no less. Prices are also relatively standard between airlines, so that doesn't tend to be a factor.
Personally, the way I between between JAL vs. ANA when flying domestically in Japan is availability. For instance, only ANA flies to Tottori. Likewise, JAL's various regional subsidiaries (JTA or Japan Transocean Air in Okinawa; JAC or Japan Air Commuter in other regions) mean that it's often the only choice to smaller Japanese markets.
Best Deals on ANA and JAL Flights
Whether you've been more enticed by my JAL review or end up choosing ANA, one thing you'll notice is that Japanese airlines aren't cheap. There are ways around this, however, including:
Booking flights via Tokyo to Southeast Asia
Using miles for ANA and JAL, especially in first and business class
Subscribing to email updates to receive news of deals
Willingness to fly from multiple North American and European origins
No matter if you like JAL or ANA better,
consider hiring me to help you
get the best deal on flights to Japan, including using your miles and points to hack a great fare.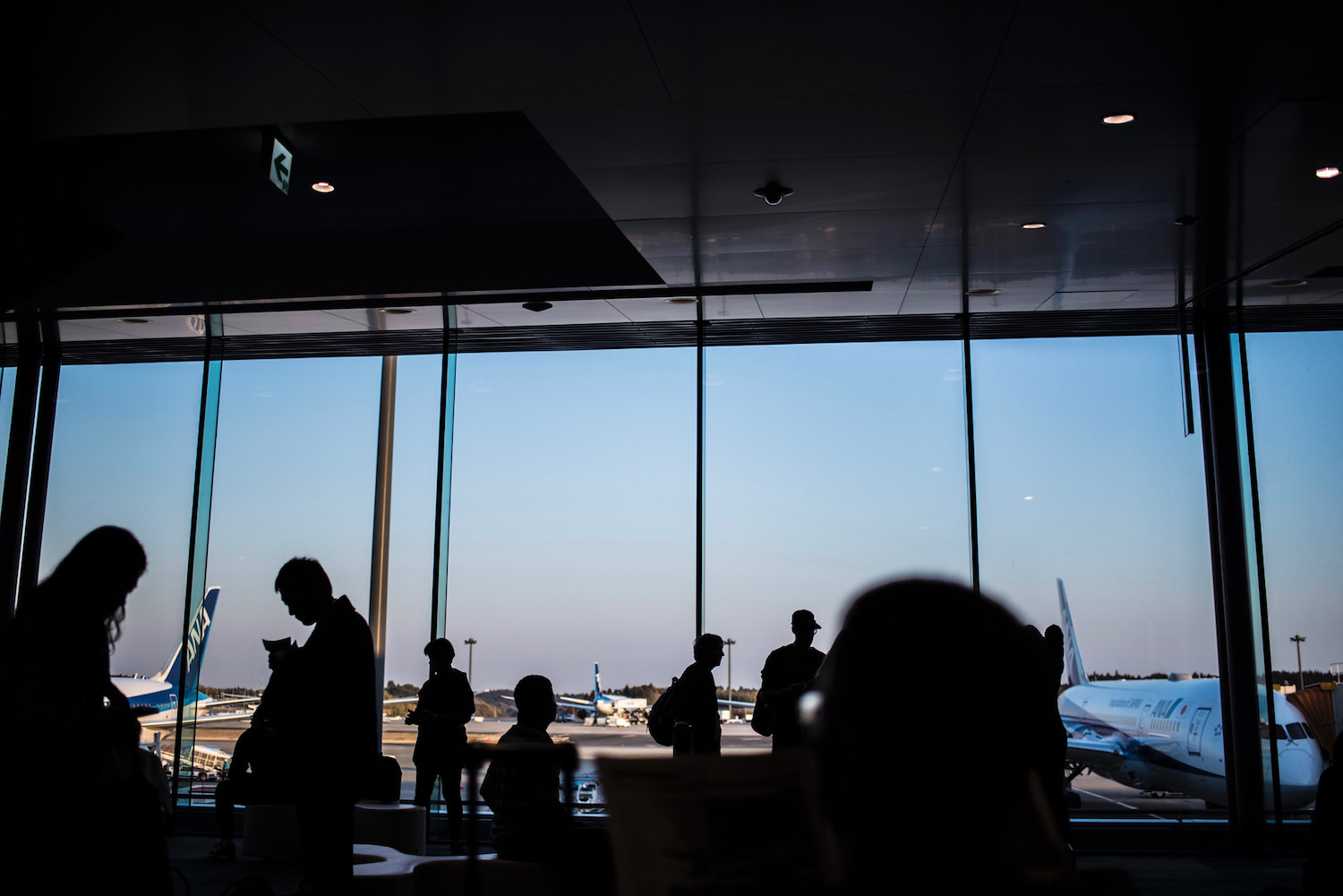 Should You Fly JAL or ANA to Haneda or Narita?
I hope I've assuaged the concerns you might be having, whether you're wondering "is Japan Airlines good?" or you have some pressing anxiety about ANA. Another important factor to consider, especially as Japan authorizes more international flights into Haneda Airport ahead of the Tokyo 2020 Olympics, is which airport to fly into.
Now obviously, there's less flexibility in choosing between Haneda vs Narita than there is when it comes to All Nippon Airways vs Japan Airlines—both airlines serve significantly more international destinations from Narita, which is likely where you'll fly to. If you are taking a route where there's an option, however (JAL flies both HND-JFK and NRT-JFK; ANA flies from both Haneda and Narita to Chicago O'Hare), I would generally choose Haneda, which is closer to Tokyo and (the international terminal, anyway) a much nicer facility.
Other FAQ About JAL vs. ANA
Which is better JAL or ANA?
The Japan Airlines vs ANA debate is largely subjective, but I find that ANA offers a more consistently excellent product and more exquisite online service. With this being said, JAL is a materially better airline than almost any global carrier outside Japan.
What is the difference between JAL and ANA?
In addition to the differences between JAL vs ANA business class I highlighted earlier, I would say ANA tends to be more innovative with its seats and cuisine, while JAL take a more traditional, time-tested approach. As Japan begins to recover from Covid-19, I expect ANA to remain on the cutting edge, given its superior financial position before the pandemic.
Why is JAL so expensive?
Regardless of whether you consider it to be the best Japanese airline or not, JAL is definitely not cheap. As to why it's expensive, this is primarily because JAL is a premium airline, especially long haul. Its huge 777-300ER aircraft are configured in a way that they only hold a couple of hundred passengers, for example, which naturally means that each will have to pay more.
The Bottom Line
Which is the best airline in Japan? Unfortunately, comparing JAL vs ANA isn't a battle with a definitive victor. Both of Japan's major global carriers feature delicious food, comfortable and stylish cabins, outstanding service and an enjoyable ground experience as well. Both are also uniformly expensive, though some ways around their high prices do exist. At the end of the day, you should aim to fly both ANA and JAL if you can, and keep in mind what I said at the beginning: Your trip to Japan starts the moment you step on-board either of these exceptional carriers. Make sure to consider hiring me to plan your trip to Japan—what happens at 35,000 is only the beginning of the adventure.