Is Kyoto expensive? On the surface, this seems like a foolish question. Of course visiting the tourist capital Japan (not a paragon of deals itself) is going to cost you a pretty penny (or yen, as it were)!
A deeper examination, as is often the case with topics related to Japan, reveals a more nuanced truth: Kyoto is usually expensive, but it doesn't have to be.
Below, I'll not only break down the expenses that influence your cost of travel in Kyoto—I'll present easy ways to reduce all or some of them. A trip to Kyoto will almost certainly break the bank, but it doesn't have to leave it empty.
The Root of Kyoto's Reputation for Priciness
Much of the reason most give a knee jerk answer to the question "is Kyoto expensive?" is experience: It doesn't take too many Geisha dinners or nights in a Kyoto ryokan for the ¥50,000 you withdrew from the 7-Eleven ATM seem like pocket change. If you arrive in Kyoto short of strategy but with a long list of bucket list experiences, your yen will escape your grasp with surprising speed—faster, perhaps, than anywhere else in Japan.
Some of it is also hearsay, of course. Whether from would-be Kyoto travelers who visited a blog like this one, or the globetrotters of yesteryear who took a bank-busting trip to Kyoto in the glory days of 1980s Japan, at least some of Kyoto's expensive reputation is a game of "Telephone" gone wrong. Over the next few paragraphs, I'll dig into specifics so you don't have to rely on speculation to plan your trip.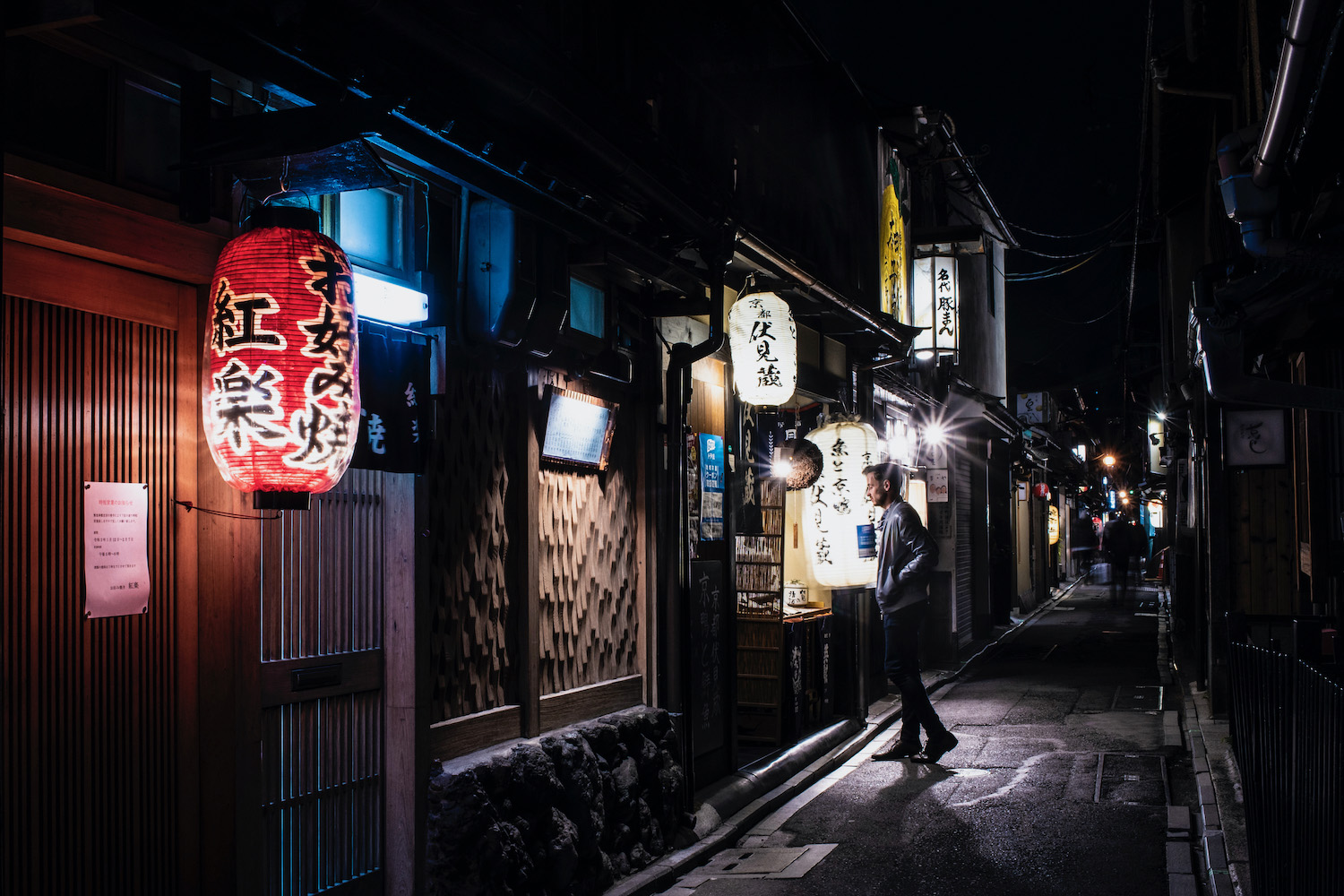 Kyoto's Top Travel Expenses
Hotels and Ryokan
I've written a separate article about cheap hotels in Kyoto, but if you don't wish to click it (although I highly recommend you do so), I'll summarize my findings here. The good news, in spite of the fact that there are some very high-end options for both hotels and ryokan in Kyoto, is that many properties hover around a broad middle section—you can easily find a comfortable home in historical Higashiyama for around ¥20,000 (per room, not per person) per night. On the other hand, if you want to pay less than this, staying in a different neighborhood or a less comfortable property can get you lower, much lower in some cases.
Restaurants and Bars
Is Kyoto expensive for dinner and drink? Again, it really depends on the choices you make. While Michelin-starred restaurants like Nakamura (and any number of Maiko establishments with Geisha servers) are a guarantee of a ¥10,000+ a head meal, many of the most satisfying meals in Kyoto are affordable, including in the heart of Higashiyama. Ditto for drinking establishments. In fact, many spots along Pontocho in Gion feature beer, highballs and sake for surprisingly reasonable rates—it's only in high-end hotels (and, I guess, Maruyama Park during sakura season) that you'll go broke.
Geisha and Tea Ceremonies
Speaking of Geisha dinners, these are definitely a big expense of traveling in Kyoto—they just aren't cheap. Ditto for tea ceremonies, unless of course you're lucky enough to stay in a hotel or ryokan that includes one in the price. Generally speaking, the more touristic the Kyoto experience, the more expensive it's going to be. If you have one Maiko dinner, one tea ceremony and rent a kimono one time during your trip, you can expect these items to total no less than ¥20,000 per person—possibly more if you're not a fan of entry-level options.
Shopping
I generally subscribe to the "take only photos, leave only footprints" philosophy of travel—I'm not a big shopping. Another way, however, to approach the question of "is Kyoto expensive?" is through this lens. As you can imagine, buying souvenirs anywhere near Kiyomizu-dera or at Nishiki Market in Gion is a great way to get ripped off. On the other hand, there are ways to buy Kyoto mementos without getting hosed. One hack is to arrive at Kyoto Station at least an hour before your train. This will allow you to shop in the attached department stores (which are massive) and pay much fairer prices for things.
Attractions and Day Trips
The good news? Many Kyoto attractions (including much of the grounds of the aforementioned Kiyomizu-dera) are free to enter. The bad news? This becomes less true once you exit Higashiyama, whether just west of it at Hei-an Shrine or Nijo Castle, or much farther afield in Arashiyama. Ticket prices aren't exorbitant (you'll usually pay ¥500-800 per head), but they do add up. Likewise, taking a day trip from Kyoto to Nara, Lake Biwa or even Osaka will increase your tab a bit, although having a Japan Rail Pass can mitigate the effects of this.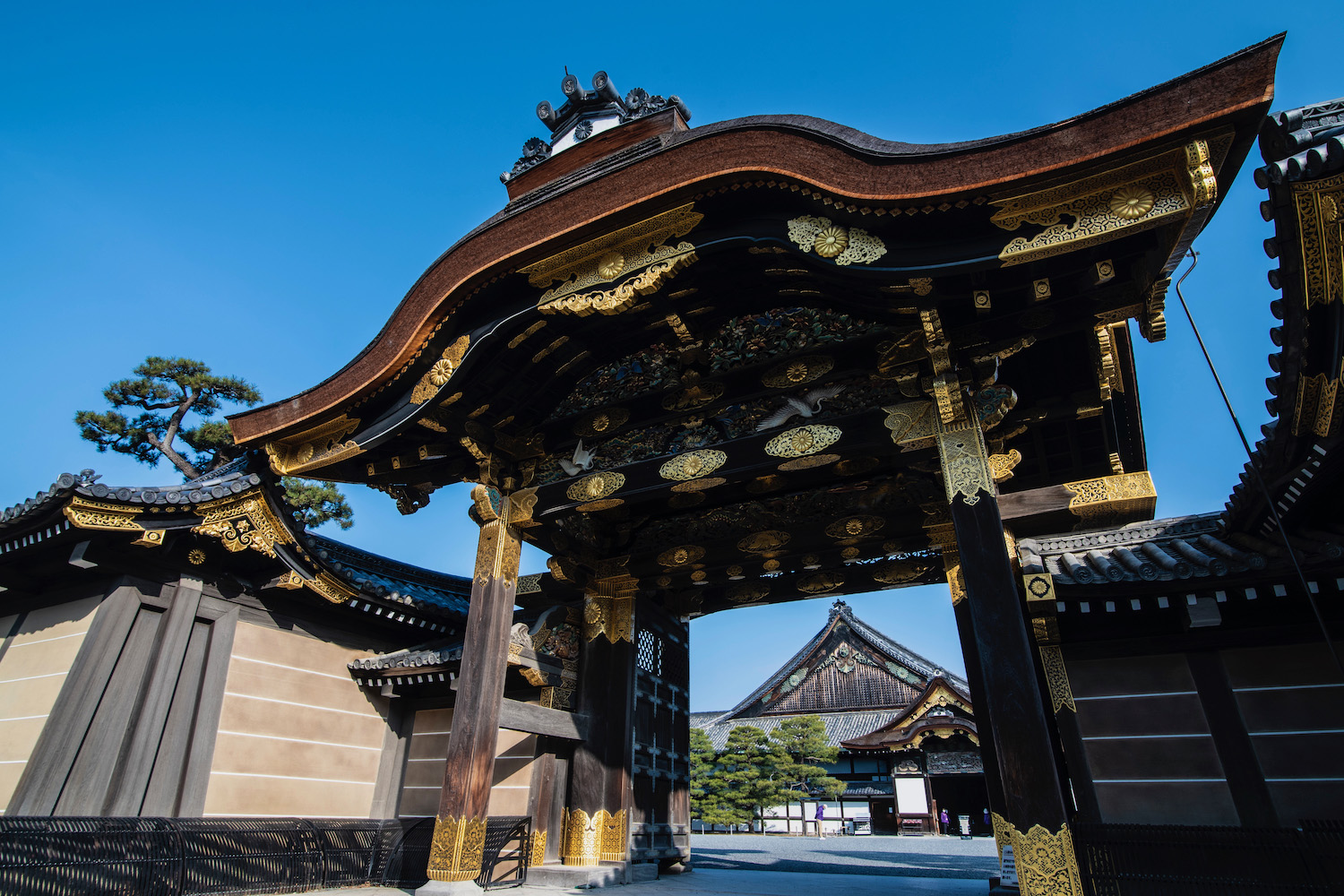 The Impact of When You Visit Kyoto
When contemplating the best time to visit Kyoto, you have to look at it from two perspectives. If you're considering only the quality of the experience, then iconic periods such as cherry blossom season and the two weeks of peak autumn color will rank near the top of the list. Millions of other travelers have come to the same conclusion, however—this not only guarantees larger crowds, but also higher prices.
Is Kyoto expensive? Not during off-peak periods, it isn't. Japan's rainy summer season, for example, is a relatively affordable period to visit to Kyoto, as long as you don't mind traveling with an umbrella in tow. Winter, likewise, will help minimize any peak-season premium you need to pay, at least assuming you don't visit Kyoto during Chinese New Year. (TIP: Although snow is relatively rare in Kyoto, if you can manage to visit when it's falling, you won't be disappointed!)
How Much Do You Need for a Trip to Kyoto?
Formulating a Kyoto trip cost depends on a number of variables (the ones I mentioned in this article and others), but I'd generally say more travelers can expect to spend between ¥7,500-25,000 per person, per day. The low of end of this range assumes staying in a hostel or budget hotel, and eating a majority of meals in convenience stores or very spartan restaurants. The upper end includes certain luxuries (one of Higashiyama's nicer ryokan, maybe), but also basic prudence and restraint.
On the upper end, to be sure, there's not really a limit to how much money you can spend in Kyoto. Plenty of Kyoto ryokan (and nicer hotels) can run ¥50,000 per night (or more) during peak season; tea ceremonies and Maiko dinners can easily exceed ¥10,000 per person. How much you spend in Kyoto is tied not only to the luxuries you partake in, but your ability to prioritize and triage.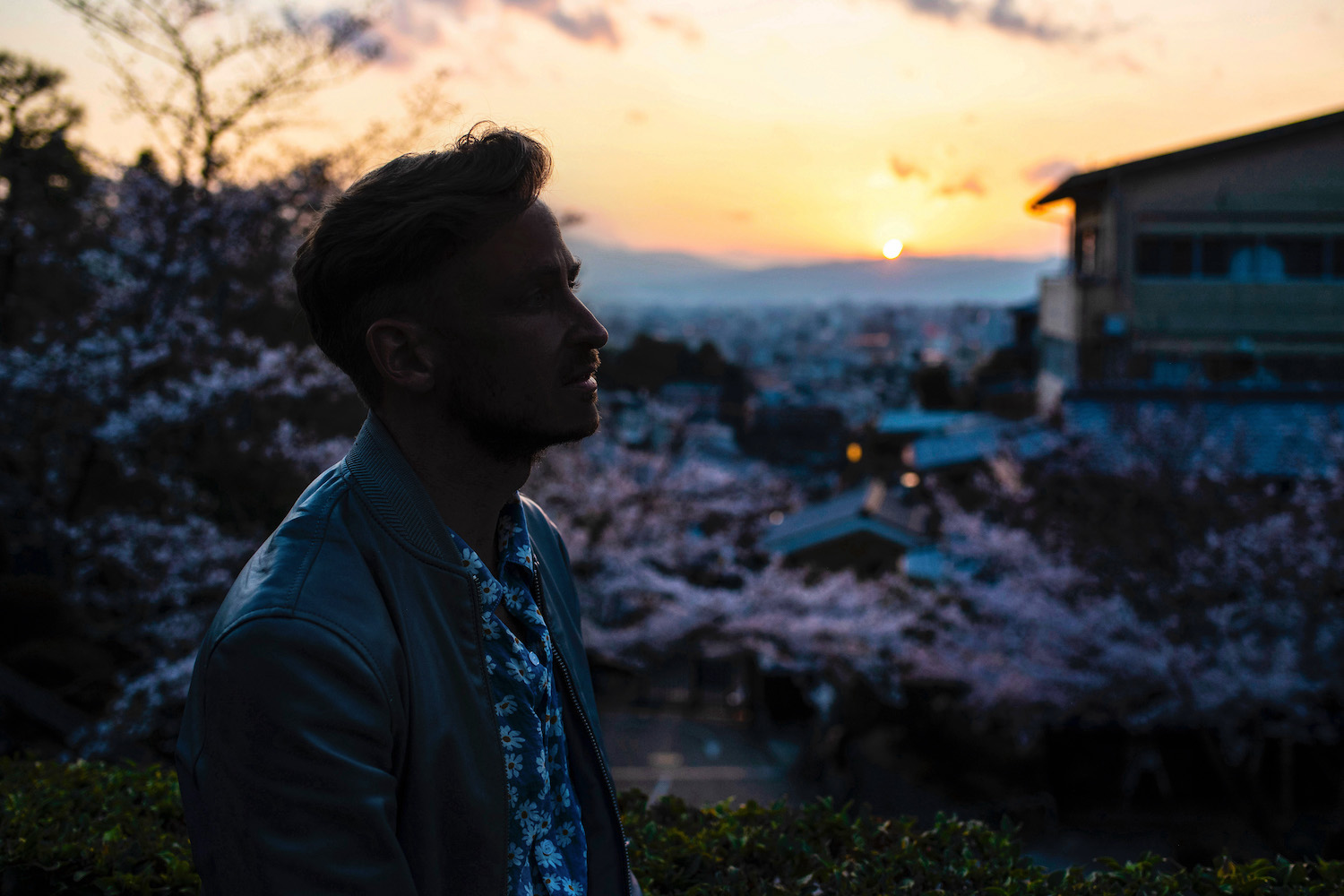 Other FAQ About the Cost of Travel in Kyoto?
Is Kyoto expensive to visit?
Kyoto isn't a cheap city, but you also don't have to go broke there. Savvy travelers can find a hostel or "business hotel" for between ¥5,000-10,000 per night and eat enough their meals on the street or in kombini food stalls to offset the cost of fancier dinners. On the other hand, it's not uncommon for high-end travelers to spend ¥100,000 per person, per day, or even more.
How much does it cost to go to Kyoto?
I estimate that the average couple will spend about ¥40,000 (~$350) per day in Kyoto, including the cost of accommodation, meals, transportation and activities. Assuming you spend three full days in the city, you can expect your time in Kyoto to cost around 500 USD per person, not including the cost of flights to Japan and then back to your home country.
Is Kyoto a good place to live?
At long last, I can answer this question, having moved to Kyoto in December 2020 to study Japanese. Kyoto is a magnificent city to live, and not just because of the beautiful architecture everywhere, the laid-back lifestyle and the convenience to all the top tourist destinations of the Kansai region. There's something timeless about Japan's former capital, which makes sense when you realize it's been a key city in the country for literally millennia.
The Bottom Line
If you think the answer to the question "is Kyoto expensive?" is set and settled, think again. While it's difficult to visit Kyoto without spending at least ¥5,000 per person, per day (most travelers, frankly, can double this), many strategies for reducing the cost of your trip exist. These can be broader measures, such as coming in the dead of winter instead of the peak of Kyoto's cherry blossom season, or making strategic choices when it comes to specific elements of your trip, such as meals or Kyoto hotels and ryokan. Want to make sure your trip to Japan is priceless, regardless of how much you end up spending? Commission a custom Japan itinerary today!