As someone living in the city right now, I can assure you personally: Kyoto in 2022 is going to be the most jubilant, joyful return-to-normal anywhere on our post-pandemic planet.
It's not just going to be true if you come for next year's cherry blossoms, although as this year's approach full bloom I'm imagining all the happy (and, hopefully, unmasked) international tourists enjoying their beauty 12 months from now. All 365 days of 2022 are going to be spectacular in Kyoto.
I hope you'll continue reading to learn more about the prospect of visiting Japan next year, whether you're seeking information about how to make it happen, or inspiration about what to do.
Why 2022 Will Be an Amazing Year to Visit Kyoto
Although the scene in Kyoto in 2022 might not be fully reminiscent of what the city was like in 2019, it's going to be a lot closer to normal than how it is now. Foreigners will return to the city in larger numbers than since the pandemic began, at least if Japan's entry ban has been rolled back and a quarantine exemption exists at least for vaccinated travelers or those who test negative for Covid-19.
Indeed, the beauty of 2022 (in Kyoto as well as elsewhere in Japan) is that it will occupy sort of a Goldilocks zone. Higashiyama won't be the dystopian wasteland it is on all but the busiest days in early 2021, but it also won't be inundated like it was before any of us used the word "coronavirus" in daily conversation. Practically speaking, this will probably also result in slightly lower prices than you're used to paying!
What to Do in Kyoto in 2022
Walk a less-crowded tourist trail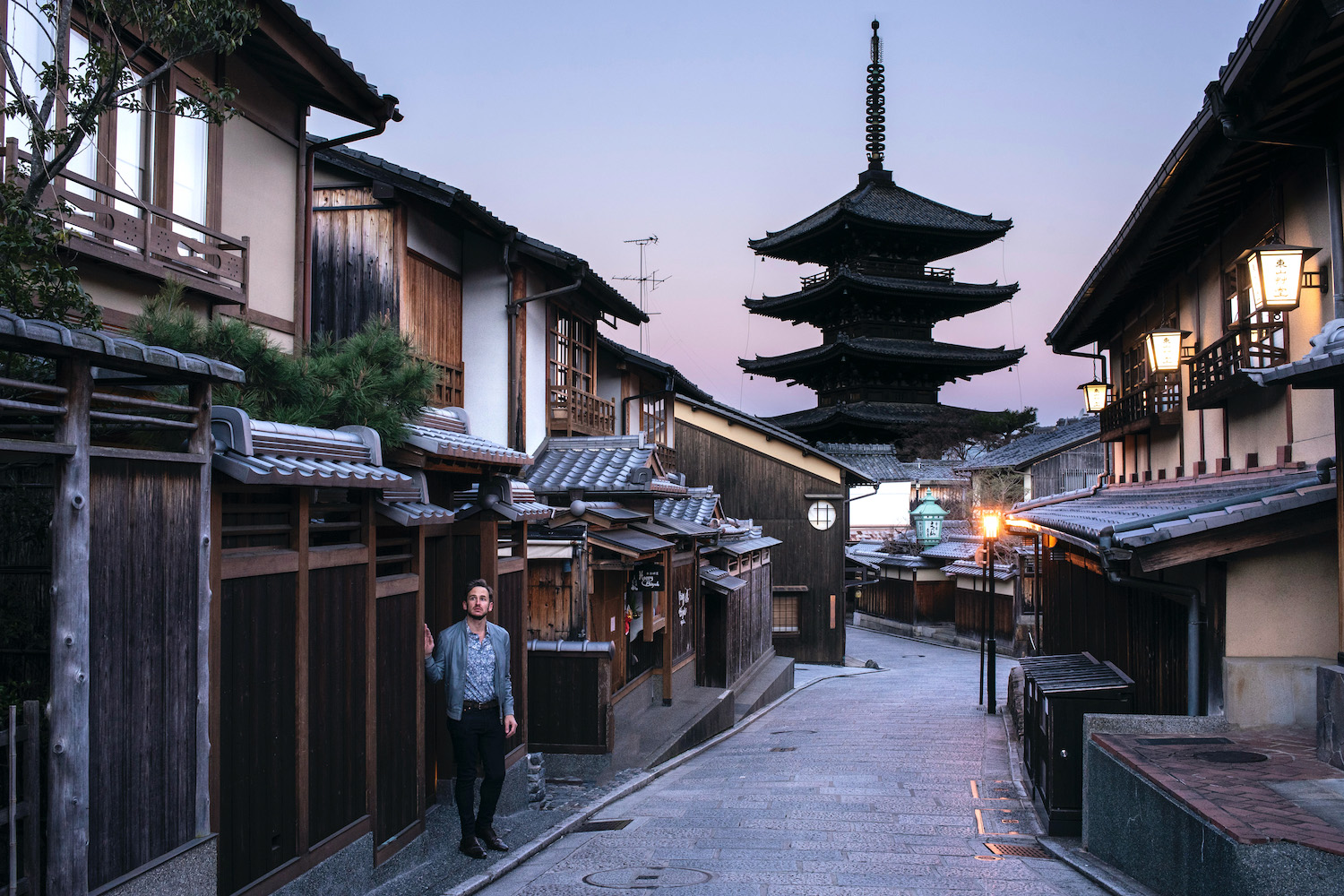 While it's unrealistic to expect Kyoto to be a ghost town in 2022, if only because of domestic tourists, it simply won't be as packed as it was during the mid-to-late 2010s. This will be especially noticeable in popular areas such as Kiyomizu-dera temple in Higashiyama, and the Sagano Bamboo Grove of Arashiyama.
Be among the first (foreigners) to see sakura again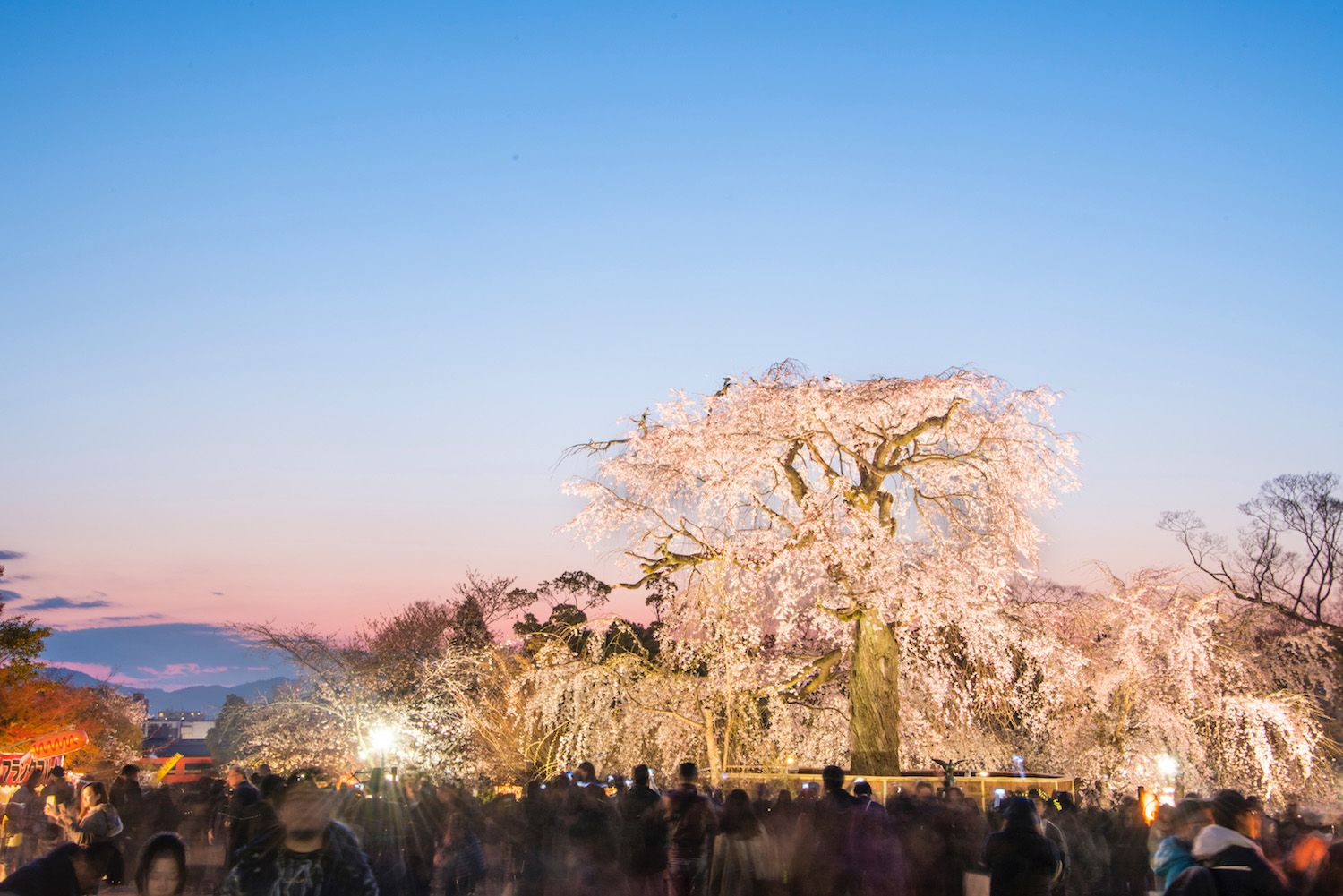 I know I keep hammering this point home, but if you visit Kyoto in 2022, you should absolutely prioritize cherry blossom season. In years past, this time of year was so crowded that you had to wake up before the crack of dawn to have any chance of enjoying it at all; coming in 2o22 will allow you to sightseeing at humane hours—and at your own pace.
Go way off the beaten path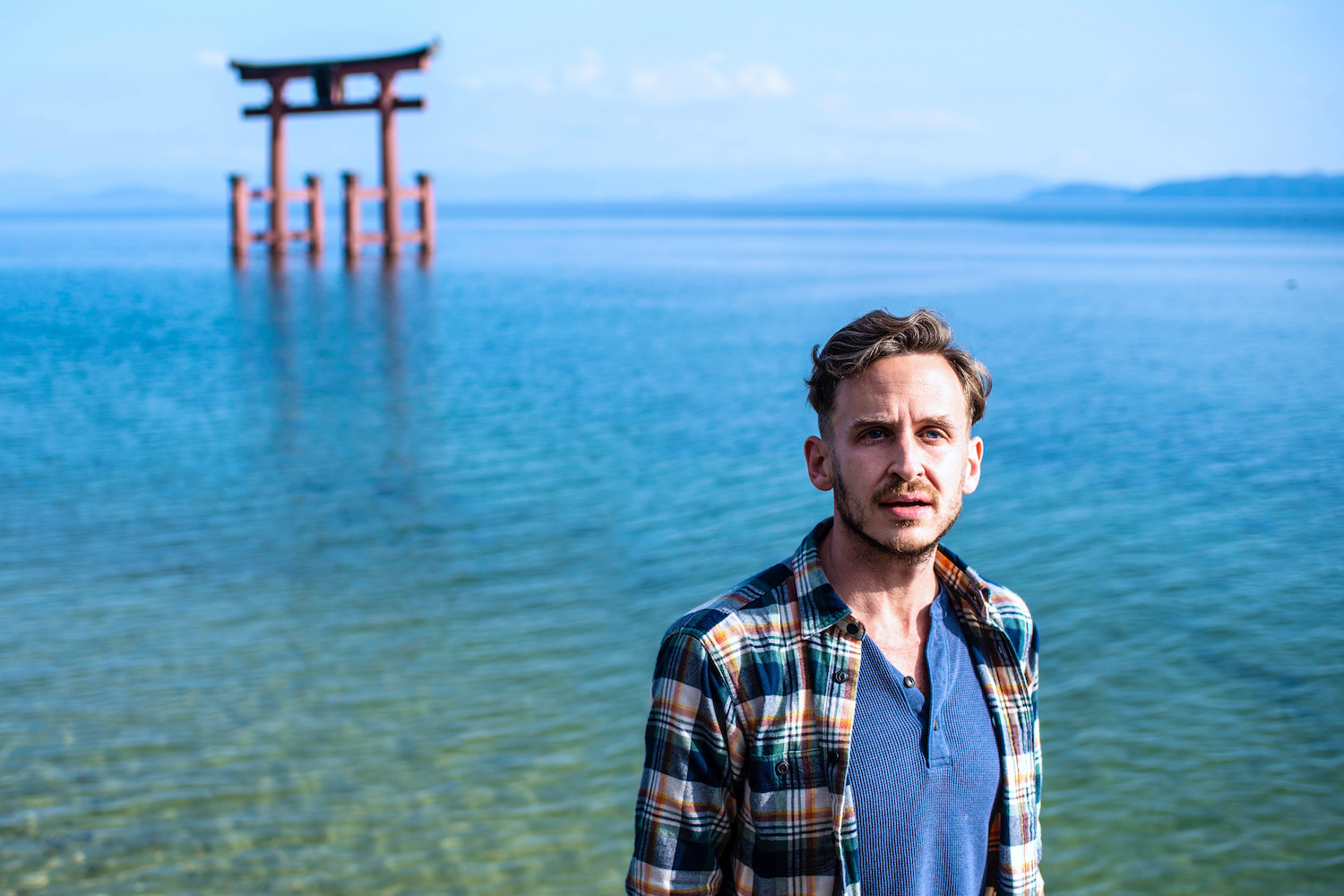 Kyoto is most famous for what exists within its central wards, but there's much more on offer just outside. Whether that's Kurama-dera just north of the city center, or even more distant day-trip destinations like the shrines and castles of Lake Biwa, or the scenic, famous view at Amanohashidate, Kyoto's not-so-beaten path beckons in 2022.
Stay a while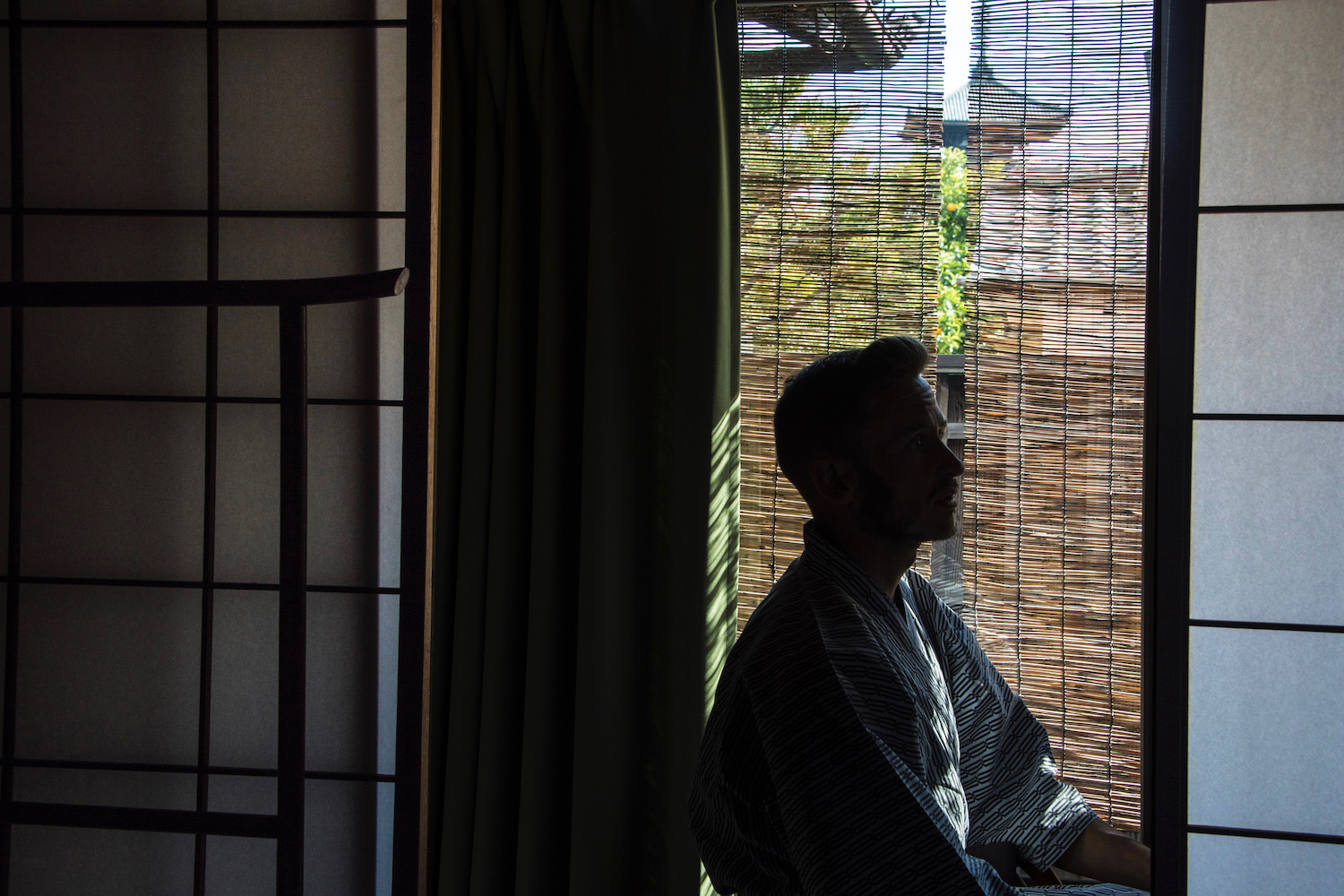 Take it from me: Whether you visit Kyoto in 2022 or wait until the pandemic is truly in the world's rearview mirror, living in Kyoto is an experience unlike no other. Of course, that doesn't mean you have to study at a Japanese language school for 6-12 months. Getting an Airbnb and staying in Kyoto for 1-2 weeks does the same job, for most travelers.
Wait until autumn for added assurance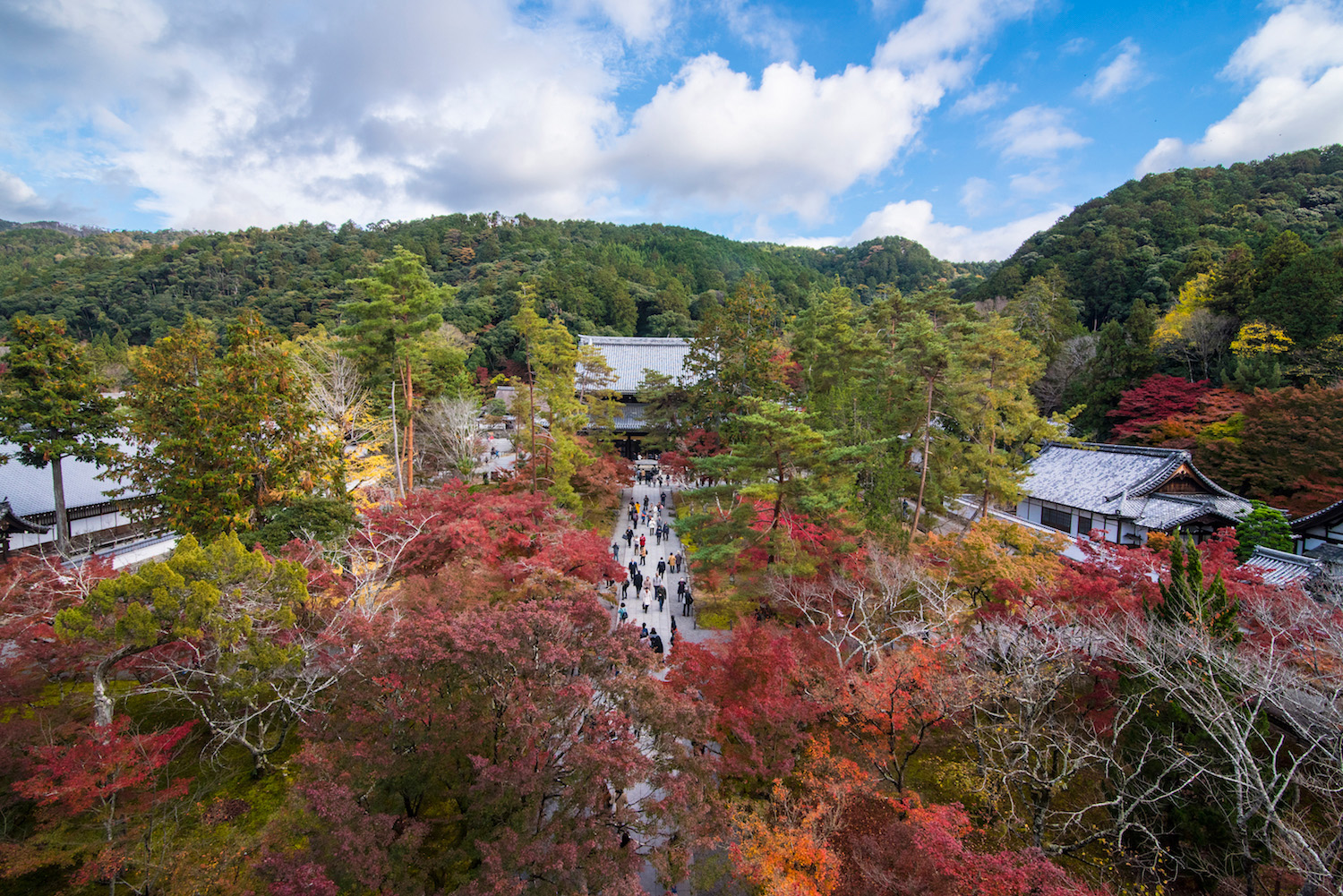 I would bet money on being able to visit Japan in 2022 in time for cherry blossom season—more on that in a second. On the other hand, whether you're anxious about latent travel restrictions or the threat of the pandemic itself, waiting until the autumn of 2022 does have a certain allure (and a very particular beauty).
Will Japan Be Re-opened to Tourists in 2022?
This is the ¥1,000,000 question! It's difficult for me to see a scenario where Japan's border is not open by January 1, 2022, but this declaration comes with a caveat: I previously thought travel restrictions would lift in early 2021, or even before the end of 2020. Indeed, the only thing proving more durable than the acute phase of the pandemic is the stubborn cowardliness governments, particularly Japan's.
If Japan decides to keep its border closed through the end of 2021 and into 2022, the effects will be devastating—and not just on Japan's long-term tourism goal, i.e. to increase by 50% the high visitor bar set in 2019 by 2030. Indeed, as much as holier-than-thou gaijin journalists try and frame English-language articles to suggest that Kyotoites hate foreign tourists, the economy of Kyoto in 2022 will be down in a deep ditch if they aren't starting to flow back in by then.
Other FAQ About Visiting Kyoto in 2022
When should I visit Kyoto in 2022?
If I were you, I would try and visit Kyoto in late March or early April 2022, when its cherry blossoms will be reaching full bloom. It'll be the best of both world: While foreign tourists will be able to enjoy their first sakura season since 2019, crowds will still be relatively small, making the experience more enjoyable than ever.
What month is cherry blossom in Kyoto 2022?
In an average year, cherry blossoms in Kyoto reach mankai (full bloom) around April 5. This can fluctuate, however, so if you want to make sure you're in Kyoto during peak sakura season, plan on being here starting on about March 25. Absent that, delay booking your trip until March 20 or so, when the most accurate cherry blossom forecast is released every year.
What is the best month to visit Kyoto in 2022?
If you can't or don't want to come during April for the cherry blossoms, late November is a beautiful time to visit Kyoto. The autumn colors will be at their full brilliance; at the same time, 2022's crowds are unlikely to be as large as those seen in 2018 or 2019.
The Bottom Line
Even though I probably won't be living there a year from now, I definitely plan to be in Kyoto in 2022 as a visitor. From the first cherry blossom in three years where foreign tourists are welcome, to a summer rainy season that will seem brighter than ever before, Kyoto should be absolutely resplendent next year, no matter when you can manage to visit. Most importantly, the majority of coronavirus-related entry restrictions should have long-since evaporated by the time 2022 rolls around, certainly for tourists who are vaccinated against Covid-19. Consider hiring me to plan your post-pandemic trip to Japan to make it one for the record books!