Not every traveler to Japan ends up comparing Fukuoka vs Nagasaki, although you'll probably end up doing so if you visit Kyushu. These are the two largest cities on Japan's southernmost main island, and while I recommend visiting both if possible, you simply might not have time to do so.
Apart from their importance, these two cities couldn't be more different. Both are coastal, but while Fukuoka sits behind a long stretch of golden beaches, Nagasaki sprawls over the mountains surrounding a picturesque harbor. Nagasaki, famously, was leveled 77 years ago; Fukuoka doesn't bear any scars of that magnitude.
Even if you don't end up being able to see both of Kyushu's most important cities, I hope this post will inspire you to keep both on your bucket list for as long as it takes. They're definitely worth the wait!
How I Got to Know Fukuoka and Nagasaki
I visited both Fukuoka and Nagasaki on my first Kyushu trip in 2017. Famously, I arrived to the island during one of its latest cherry blossom seasons ever, but in spite of this I greatly enjoy both of its largest cities. I visited both (as well as the entire rest of Kyushu) again in early autumn 2019, a trip where both made a lot more sense—I'd say I slightly preferred Nagasaki at that point.
Finally seeing sakura in Fukuoka in 2021, however, evened my rankings back out. Another surprising difference between these two cities won't be evident for a few more years yet. And it might not be obvious to you if you weren't aware of an interesting fact: Physical casinos have been illegal in Japan for decades, although the government is currently rolling out a policy that will allow them to operate for the first time.
Specifically, the government has authorized the construction of Integrated Resorts (IR), which will combine luxury hotels with casinos, throughout Japan. But while Nagasaki will one day be home to an IR property with a hotel and casino, there are no such plans in Fukuoka. If you want to win big while in Fukuoka, you'll have to play at Rainbow Spins Casino or somewhere else online!
Ways to Compare Nagasaki and Fukuoka
Things to do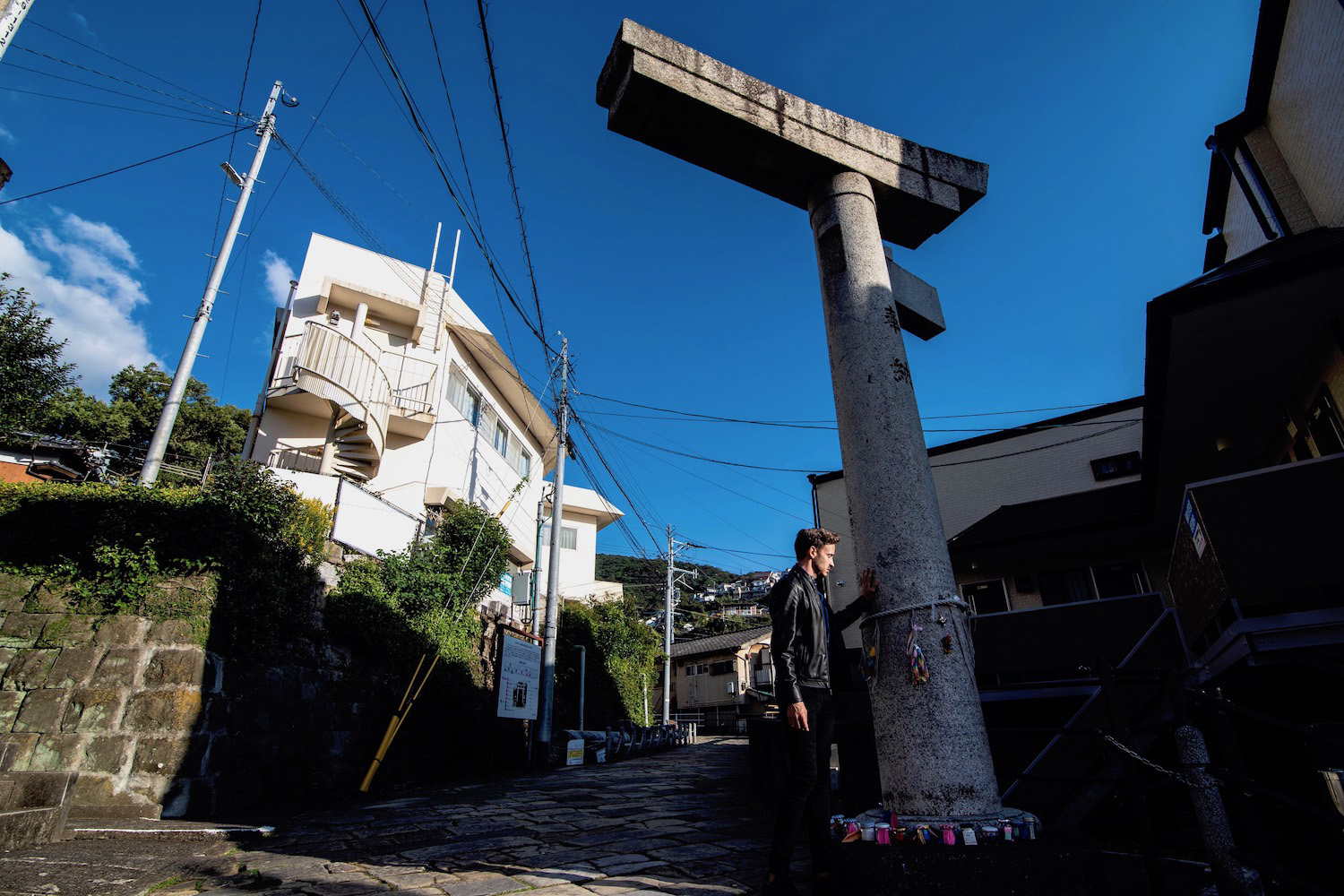 In Fukuoka, I usually like to start in temple-filled Hakata Gion, stopping at the ruins of Fukuoka Castle en route to Atago Shrine, where I enjoy a stunning panorama of the city (namely, Fukuoka Tower). In Nagasaki, meanwhile, the tourist trail is south-north. After a morning at the picturesque Oura Cathedral and scenic Glover Garden, I pass the Dejima historical districts en route to Nagasaki Peace Park.
Geography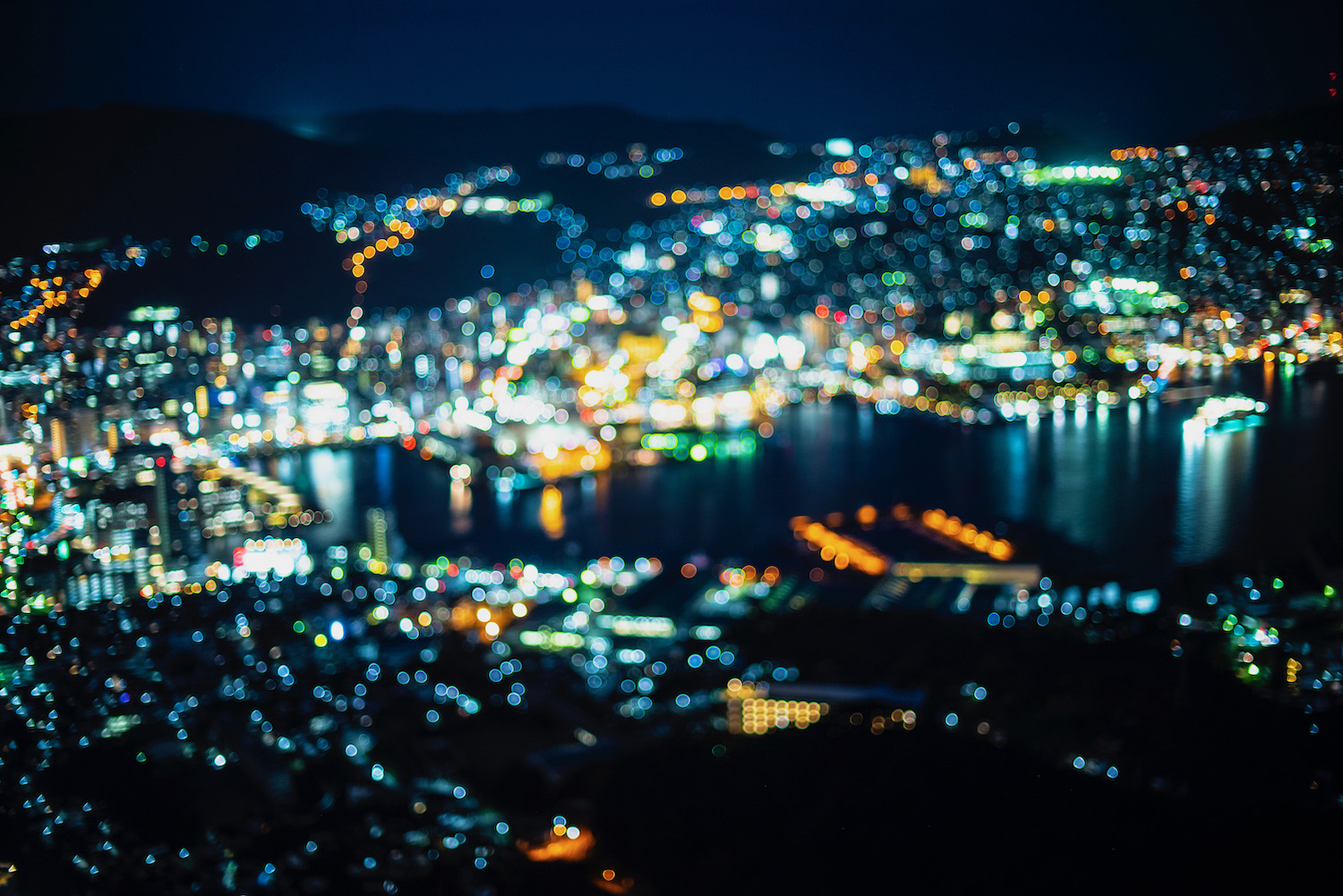 This is one area where it's easier for me to choose a winner between Nagasaki vs Fukuoka. While I enjoy Fukuoka's pleasant coastal vibe and the golden sands of Momochi Seaside Park, the reality is that the hills rising around Nagasaki Harbor simply constitute a more satisfying cityscape. This is especially the case from the vantage point of Mt. Inasa, which boasts one of Japan's most famous night views.
Local eats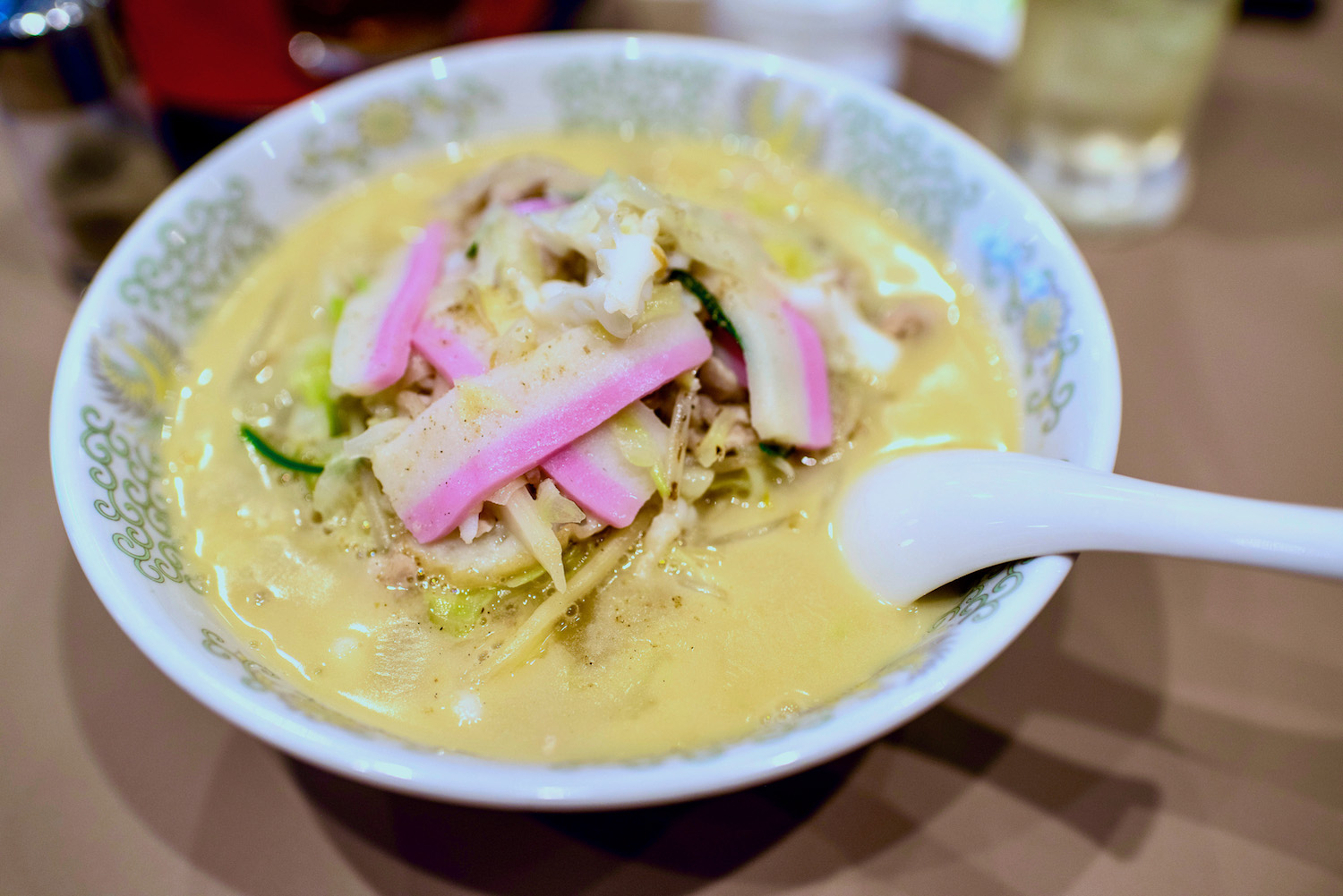 Nagasaki is home to Shinchi Chinatown, one of Japan's largest and most famous Chinatowns. The chanpon noodles here are probably the city's most famous food, although the streets near Oura Church also sell sweets made with local biwa, or loquats. In Fukuoka, meanwhile, two foods dominate. Broadly-speaking, Hakata-style tonkotsu ramen, made with rich pork broth. A specific area to find awesome Fukuoka food are the yatai food stalls on Nakatsu island.
Accommodation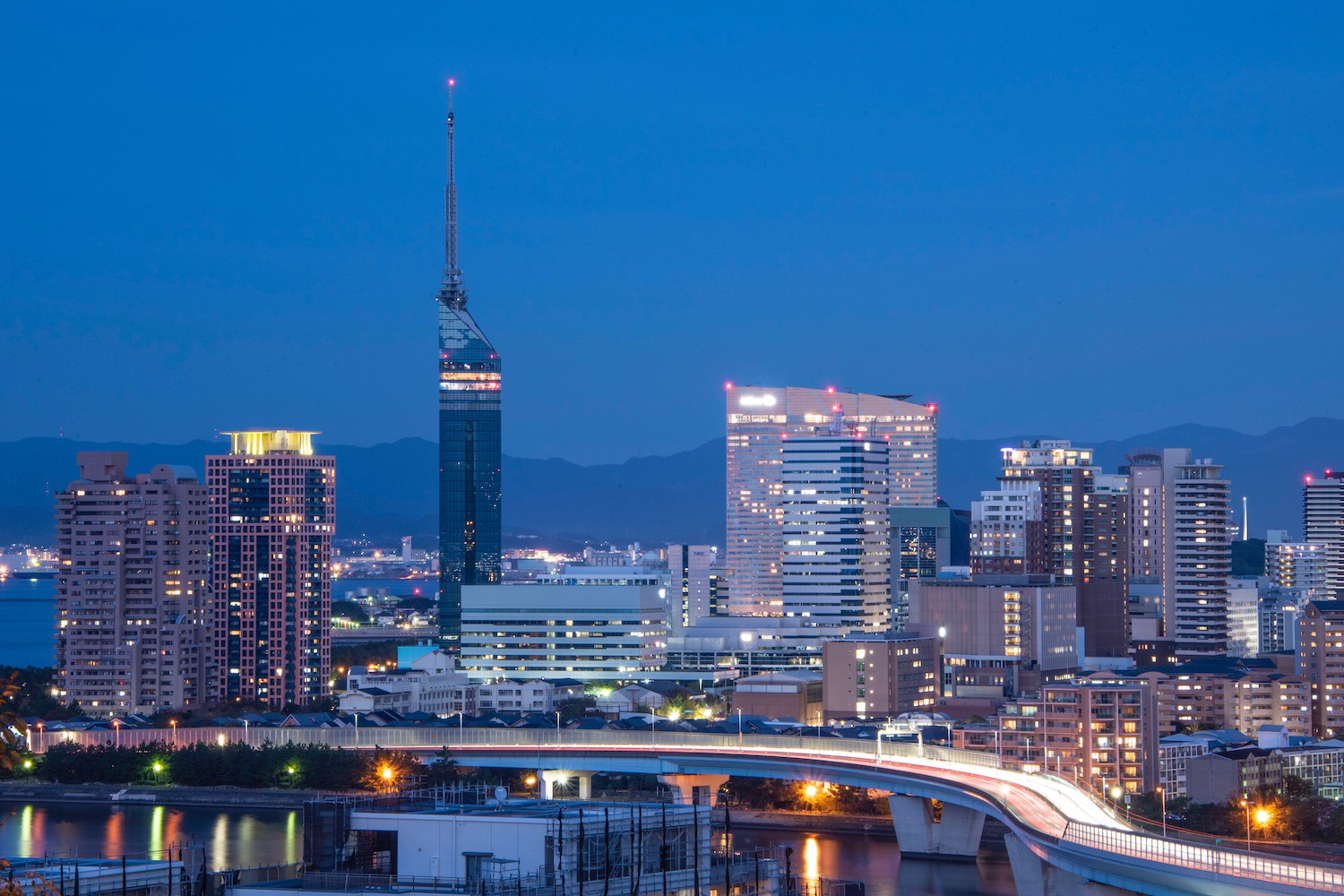 Whether you choose Nagasaki or Fukuoka, both cities are full of affordable, high-quality hotels. What I mean when I say this are "business" hotels: Clean, efficient rooms located close to public transport at very competitive rates. What can be harder, particularly in Nagasaki, is finding outright luxury; in Fukuoka, there also aren't terribly many ryokan (although, to be fair, Fukuoka isn't necessarily a city known for them).
Day trips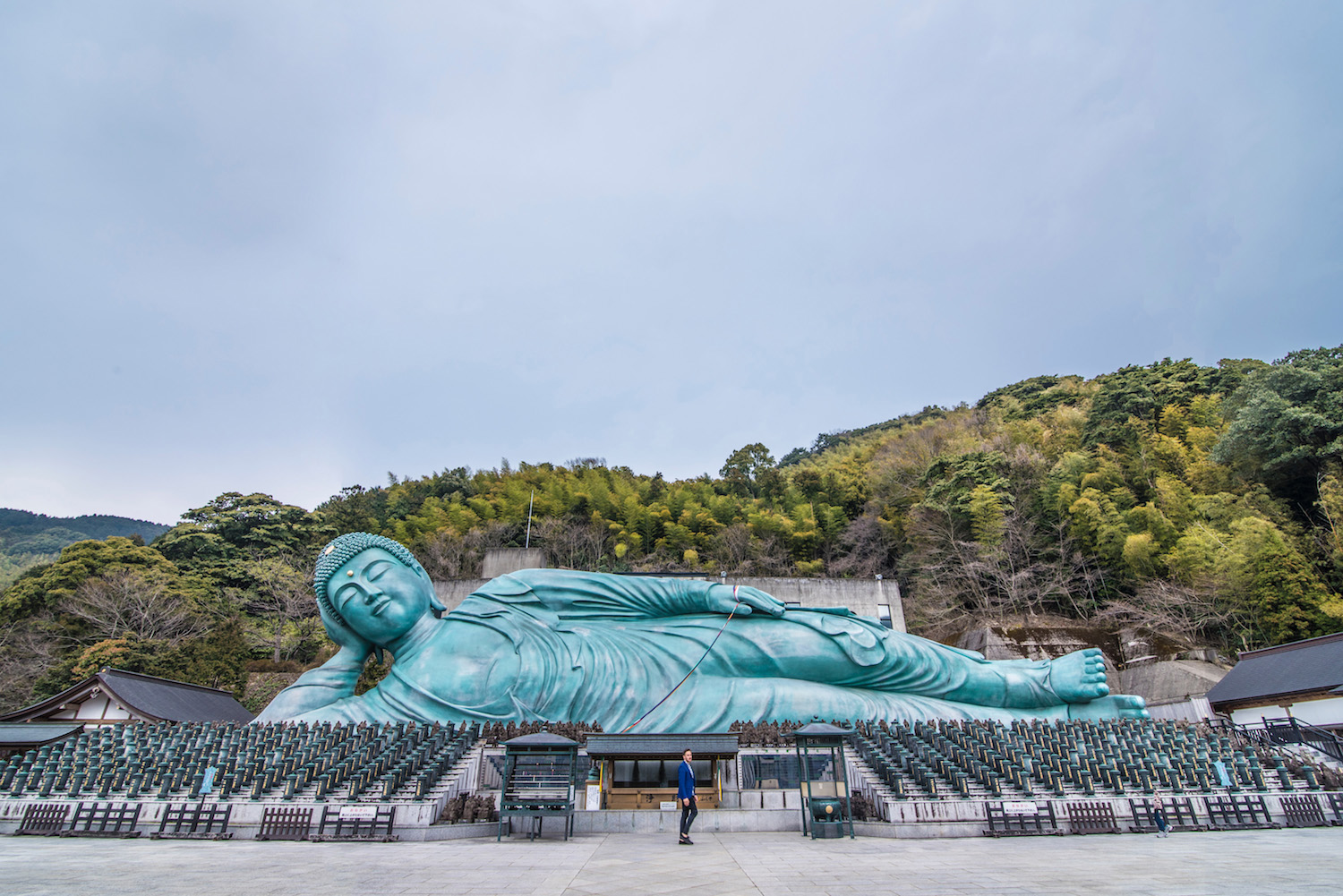 Fukuoka has beaches, but if you want a truly awesome swim you have to head farther west, specifically to Itoshima. If you're on the hunt for a more cultural Fukuoka day trip, meanwhile, Karatsu Castle, the Nanzoin reclining Buddha or Dazaifu Tenmangu shrine might be more your jam. Many travelers in Nagasaki, meanwhile, visit Dutch-kitsch Huis Ten Bosch theme park, although I personally prefer tranquil Yutoku Inari Shrine or the Yayoi-era Yoshinogari site.
Other Destinations in Kyushu
Kyushu is, on some days, my favorite island in Japan. Fukuoka and Nagasaki, although I love them both, are only the beginning of Kyushu. Here are some of my other favorite places:
Kumamoto: Home to Kyushu's most famous castle and the stunning Mt. Aso caldera, this central prefecture has it all.
Beppu: Although this hot springs hub is famous among Japanese travelers, many Westerners basically don't know it exists.
Miyazaki: Miyazaki city itself leaves something to be desired, but stunning day trips like scenic Takachiho Gorge and dramatic Udo Shrine make the prefecture more than worth visiting.
Kagoshima: If views of Kagoshima city with Sakurajima volcano rising above it don't do it for you, a day trip to the Satsuma Peninsula or a weekend excursion to Yakushima island should do the trick.
Where in Kyushu will you prioritize once you've dealt with the Fukuoka vs Nagasaki debate? Make sure to let me know in a comment!
Other FAQ About Nagasaki and Fukuoka
Does Fukuoka have an airport?
Fukuoka's airport is the fourth-busiest in Japan, after Tokyo's two airports and Osaka-Kansai. Notably, it's just a few kilometers from downtown Fukuoka, which translates to a transit time of less than 15 minutes. If you don't ride the Shinkansen to Hakata station, don't feel intimidated about arriving at Fukuoka's convenient airport.
Is Fukuoka, Japan worth visiting?
Fukuoka is absolutely worth visiting! Some travelers simply want to enjoy meals at the yatai food stalls, while others want to hit the beach, explore the ruins of Fukuoka Castle or visit the city's many shrines. Even if you don't come to kick off a more prolific Kyushu trip, Fukuoka deserves at least a few days of your time in Japan.
Is Nagasaki still radioactive?
Levels of radiation in Nagasaki are comparable to background levels of radiation basically anywhere else on earth. Additionally, apart from various peace memorials, the city bears virtually no physical scars of what took place here in August 1945, even if there are certainly some open emotional wounds.
The Bottom Line
I hope I've helped you to settle the matter of Fukuoka vs Nagasaki, even if your solution is just to visit both. The reality is that each of these cities has more than a few charms, whether you go down various historical rabbit holes in Nagasaki, or discover Fukuoka beyond its famous sprawl. There's also the question of day trips, namely Karatsu Castle and Dazaifu Tenmangu Shrine near Fukuoka and Yutoku Inari Shrine near Nagasaki. Here's to hoping you eventually get to Fukuoka and Nagasaki, not to mention that you explore Kyushu on a deeper level as well.