Allow me to start this post by pouring cold water all over you: The best view of Mt Fuji is not the one you see from Hakone, not by a long shot. In fact, unless the weather is extremely clear, you're unlike to see Fujisan from Hakone at all. I'm sorry—and you're welcome.
You also can't see Mt. Fuji very well from Tokyo, even if it does sometimes peak over much nearer mountain ridges. Pictures like this one, sadly, are fake.
To be sure, whether you want take a Mt. Fuji day trip or to scale Japan's most famous peak, the purpose of this post is to tell you the truth, not to coddle you. I'm going to be honest about the pros (and especially the cons) of various Fuji vantage points because ultimately, I want you to get the best view! Lying to you about your chances won't aid in this.
Whether you plan to ride the new Tokyo to Mt. Fuji train from Shinjuku to Kawaguchiko, ascend to Fuji's summit from the 5th Station by the dark of night or try your luck in Hakone (don't say I didn't warn you!), you're in the right place.
Hotels Near Mt. Fuji
If you want to stay somewhere with the best views of Mt. Fuji, Kawaguchiko is your best bet in general. Specifically, two properties—the opulent Shuhoukaku Kogetsu and the very nice (but not so-nice-it'll-break-the-bank) Mizno Hotel are probably my two favorites, though anywhere in the vicinity of these two properties will have a very nice view indeed.
As far as Mt. Fuji accommodation (in other words, on the mountain itself), the view from here can awesome, whether you stay in the "nicer" Fujisan Hotel or one of the simpler huts. Still, you obviously can't see Fuji itself when you're actually on Fuji. Likewise, while certain hotels along the coast in Shizuoka or Kanagawa, in Hakone  and even hotels in Tokyo-proper might boast Fuji views, these will be highly weather dependent and sometimes just not all that good.
Where is the Best Place to See Mt. Fuji?
Fuji Five Lakes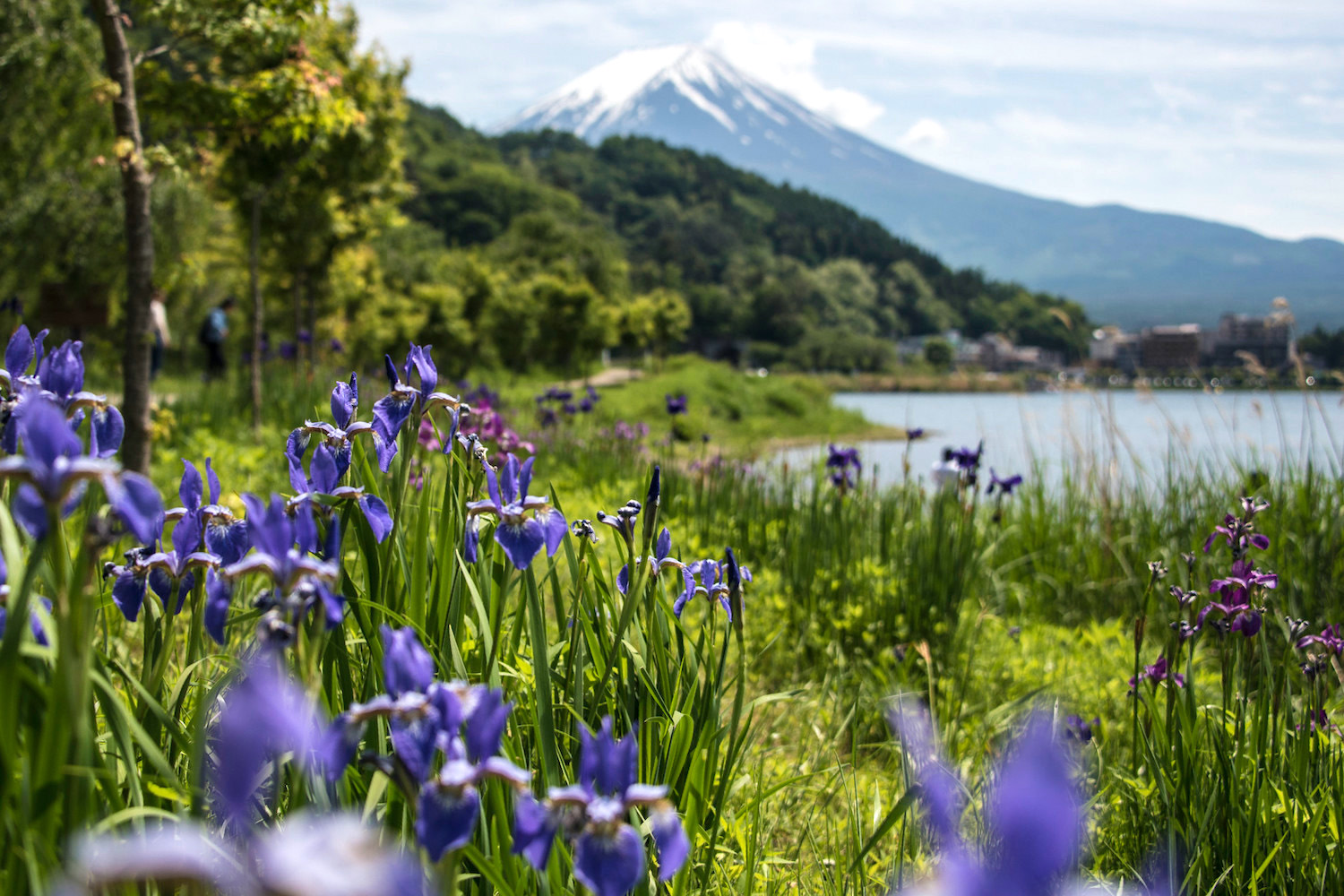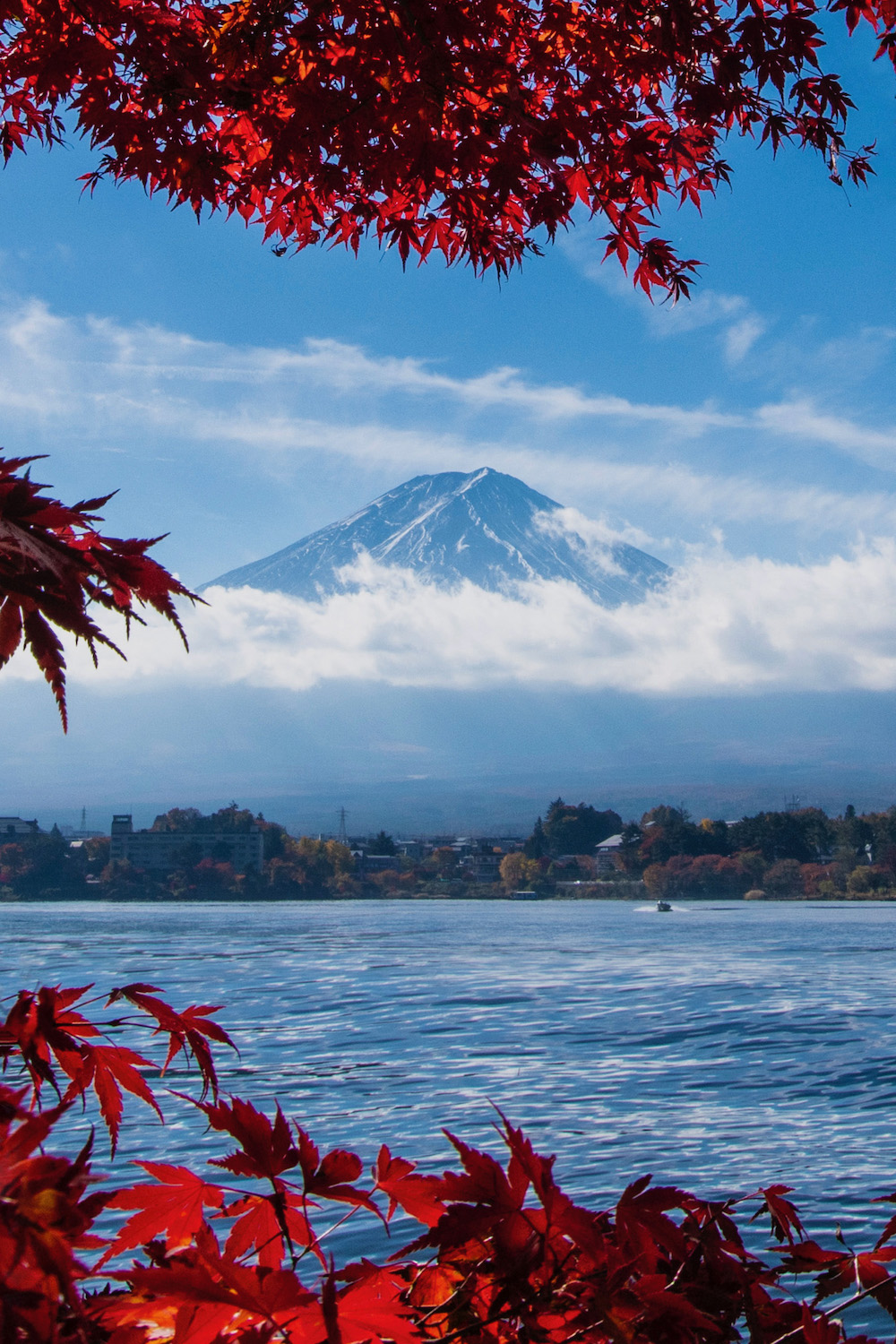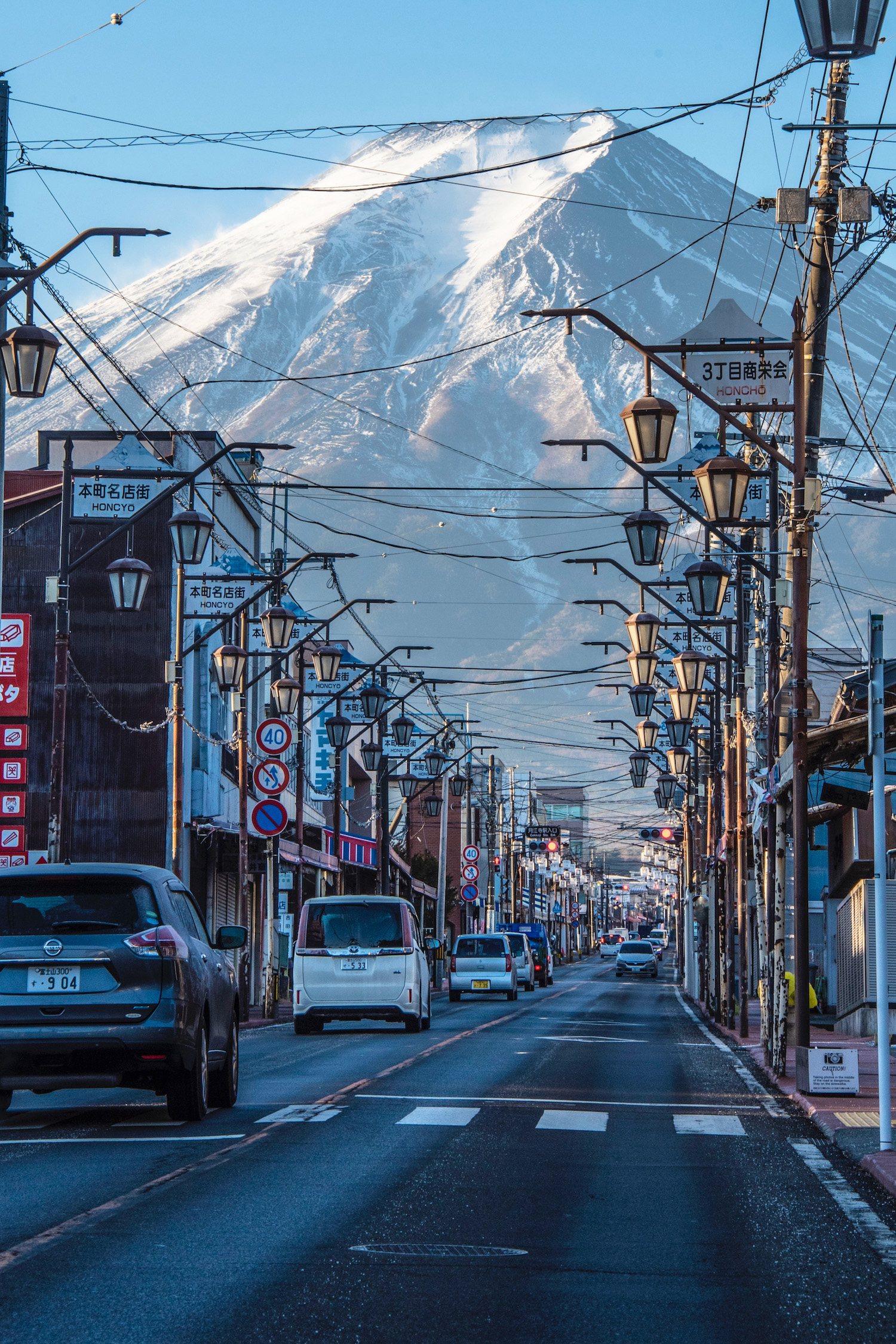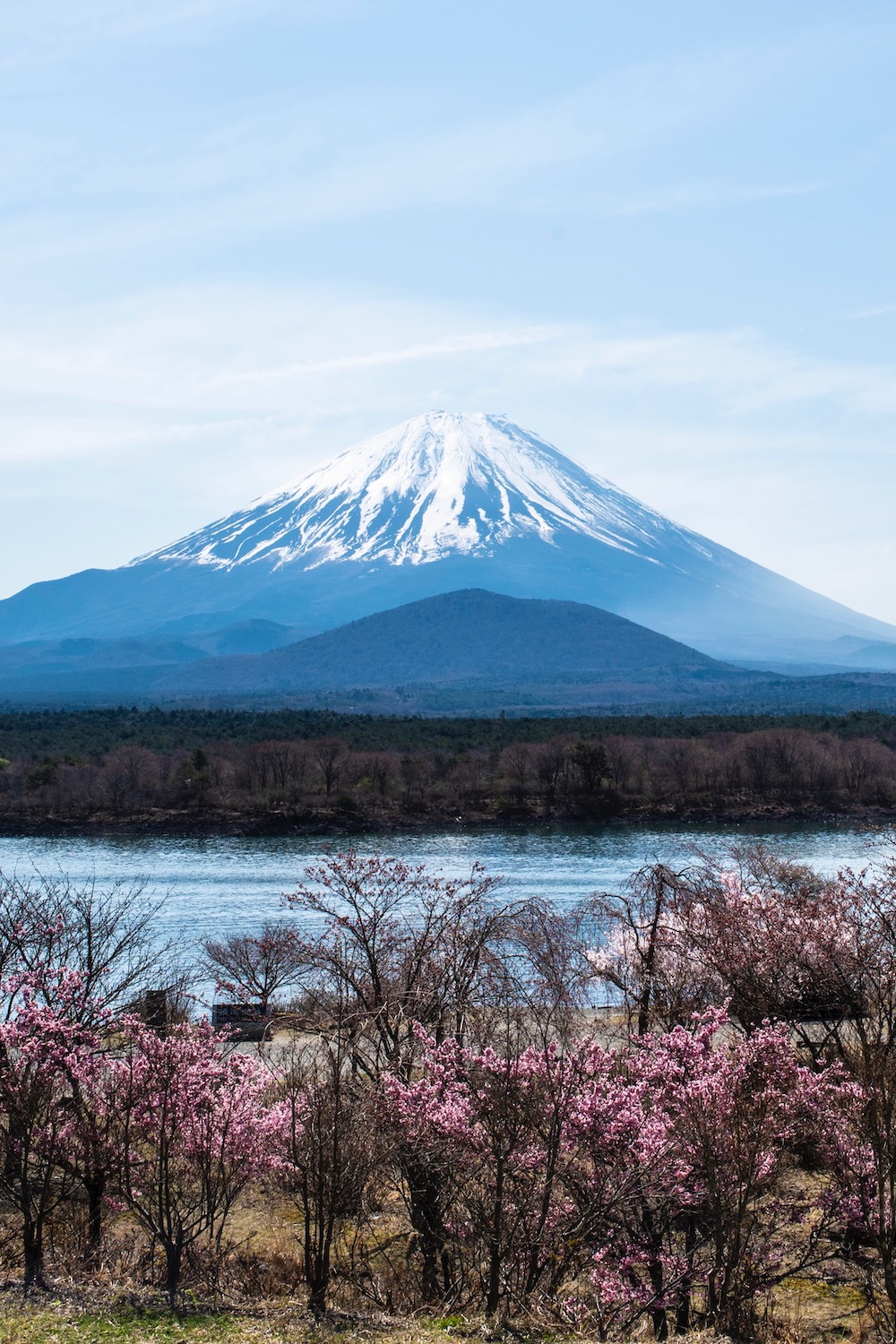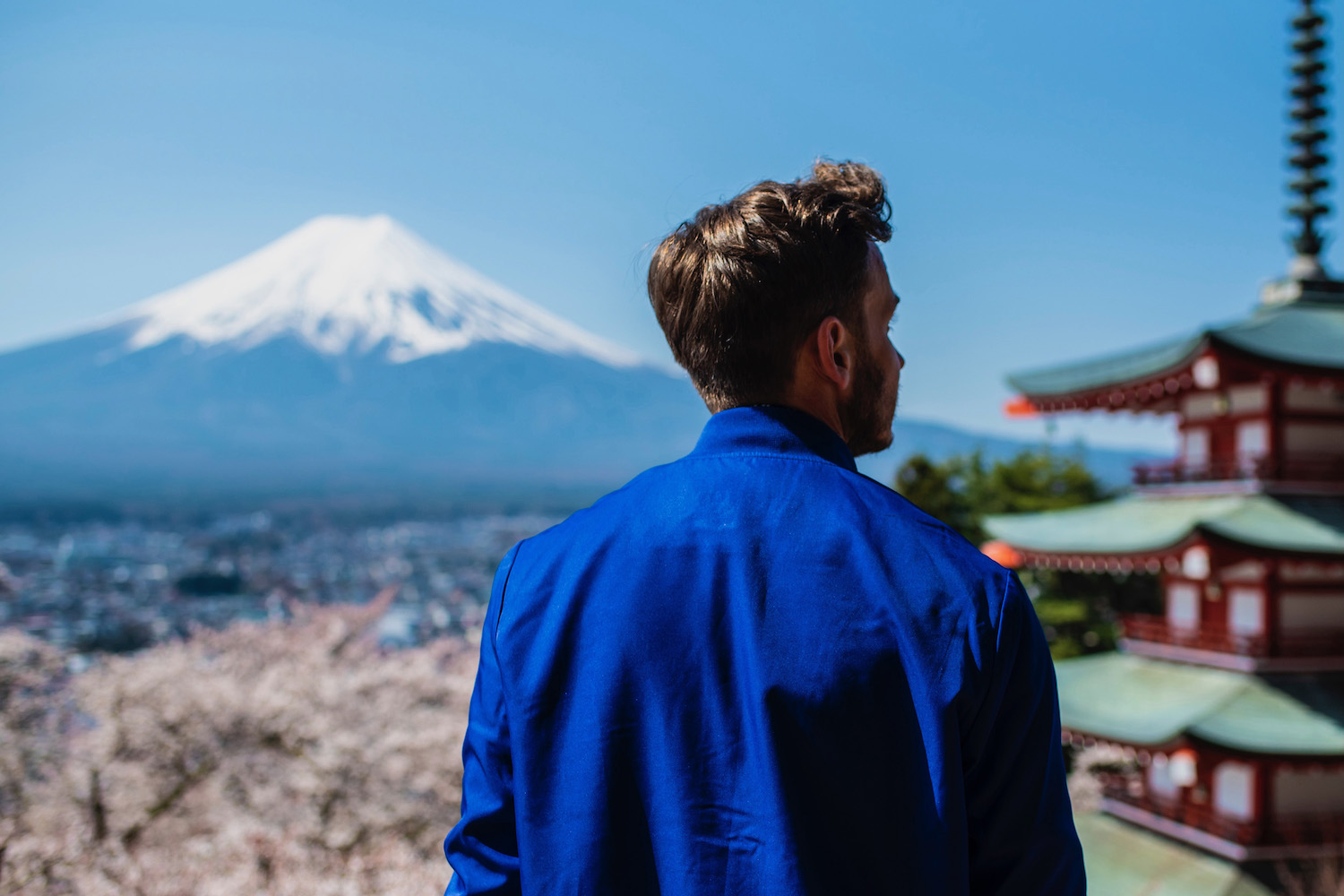 Assuming you don't plan to climb (and I'll get to that in a few paragraphs), much of what to do in Mt Fuji and its vicinity is to enjoy views of the mountain. For this purpose, there's no better place to visit than the Fuji Five Lakes region, in particular Lake Kawaguchi (in whose waters you can see Fujisan reflected) and Fujiyoshida, whose Chureito Pagoda is one of the most famous foregrounds to photos of Mt. Fuji, particularly during cherry blossom season.
Hakone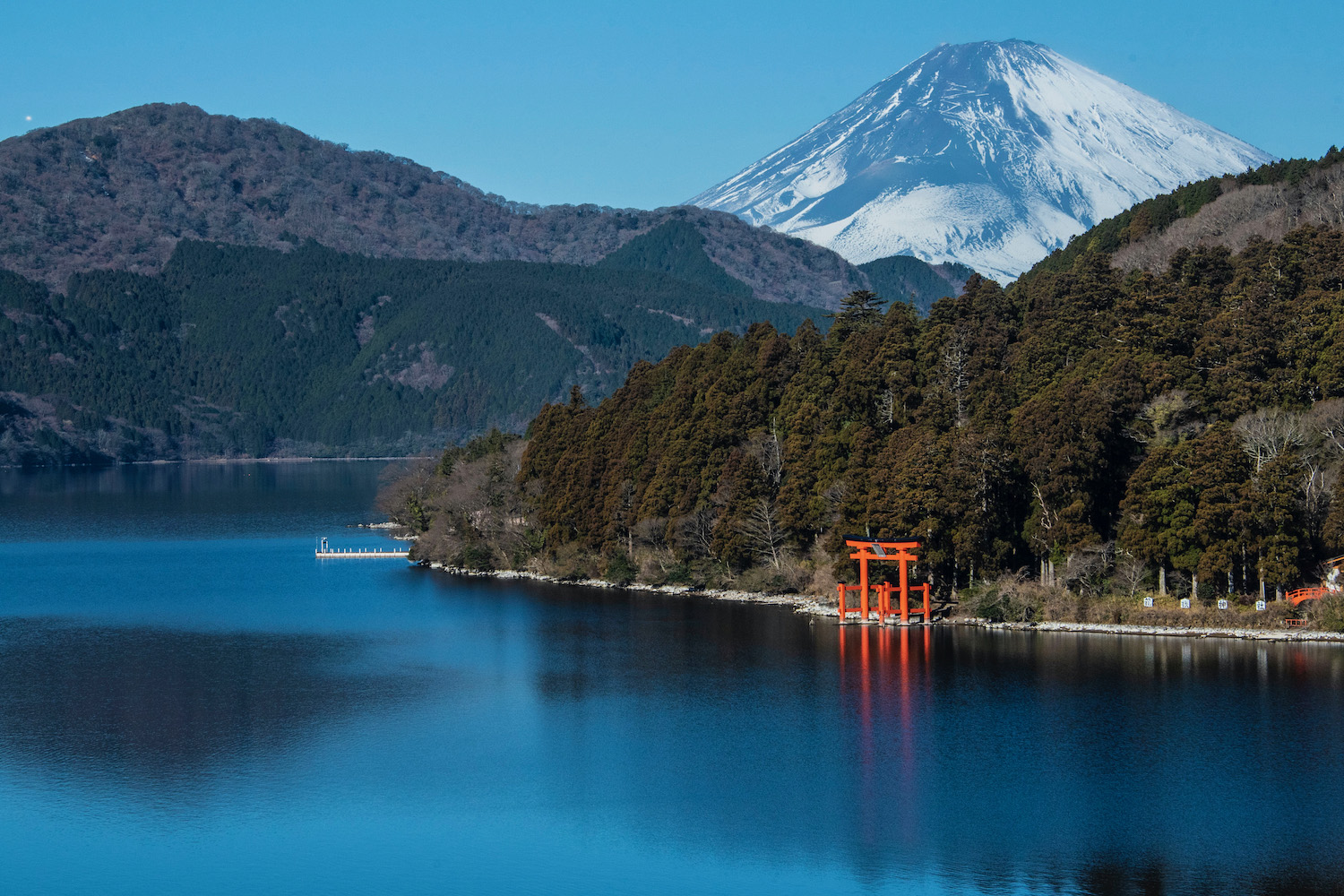 If you search the web for information on a Mt Fuji onsen, Google will almost certainly lead you to Hakone, which is probably the most famous hot springs town in all of Japan. However, while a clear-day view of Fuji from the shores of Lake Ashi (or, my personal favorite, Narukawa Art Museum) is transcendental, you literally won't be able to see the mountain if it's cloudy. This is not to say you shouldn't visit Hakone—you should!—but that you should temper your expectations before you arrive.
Climbing Mt. Fuji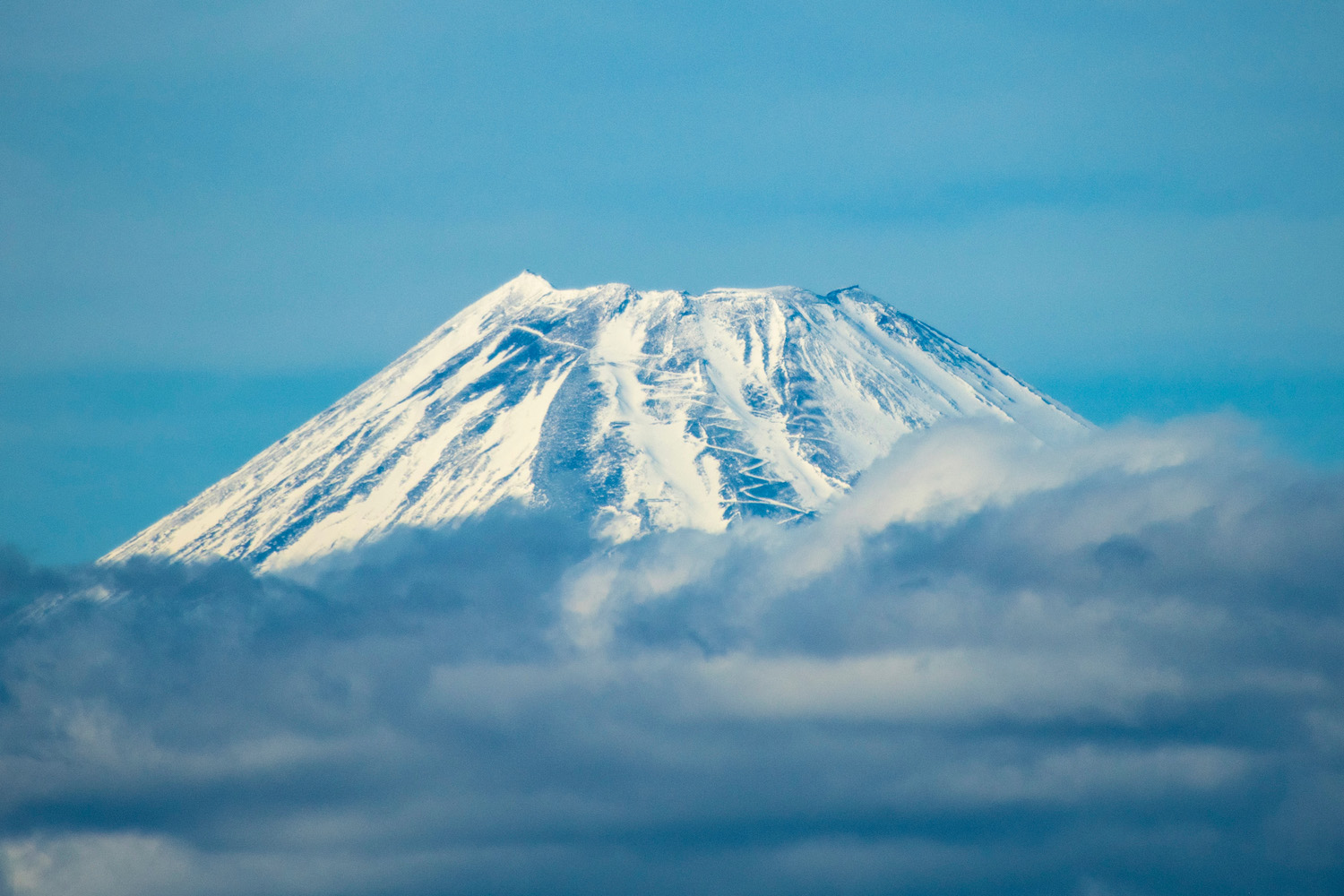 The bad news? By the time you reach Mt Fuji 5th Station, where most climbs up to the summit of Fujisan begin, you won't be able to see much of Mt. Fuji, as you'll already be almost all the way on top of the mountain. The good news is that views (at least one you get above the tree line) are absolutely stunning on a clear day. Additionally, you'll be able to see Mt. Fuji from Gotemba (the nearest train station to the summit, where most people go when they want to start climbing Mt. Fuji), as well as some destinations to its south.
Shimizu City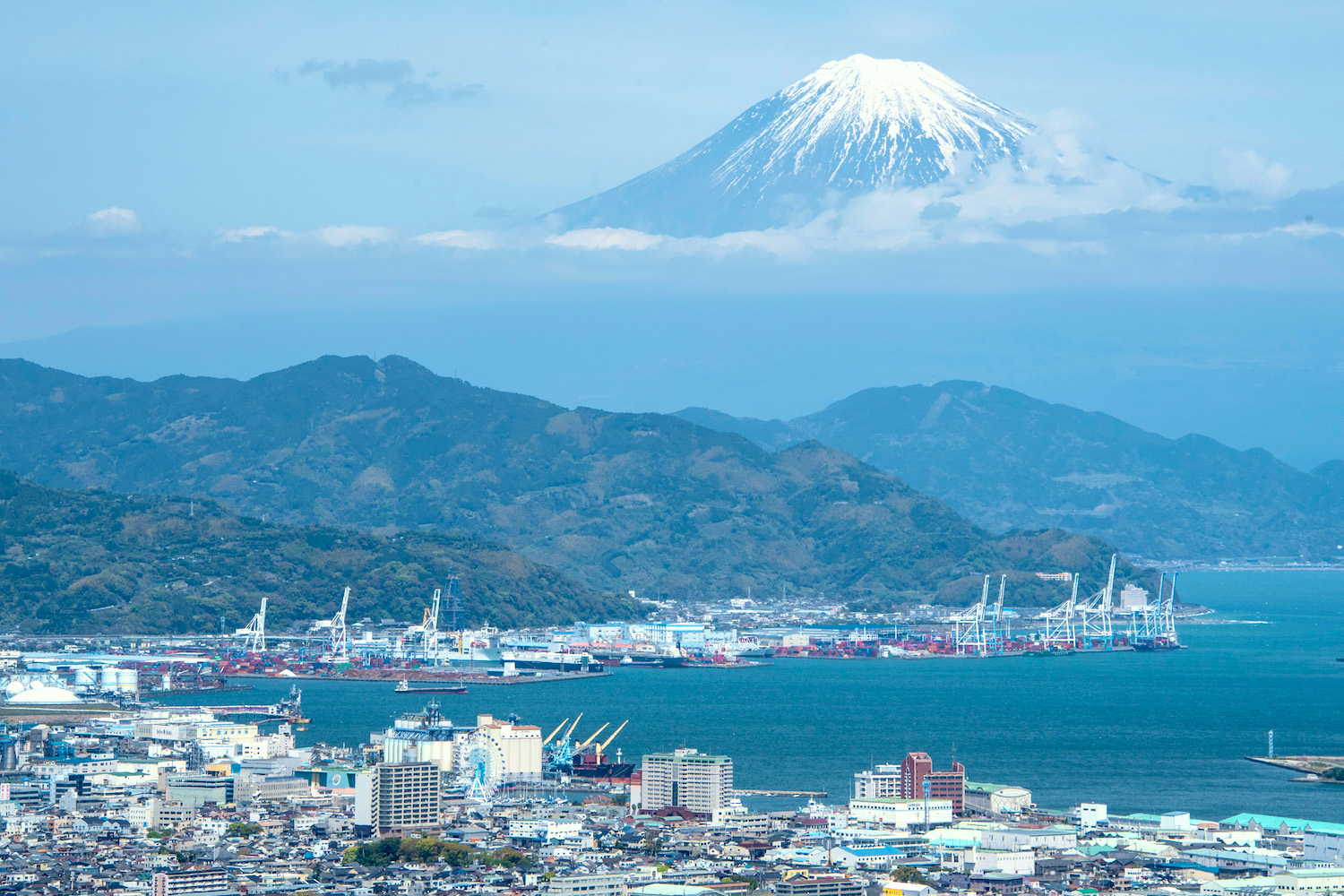 Like Shimizu, a port city on the coast of Shizuoka prefecture, which is in some ways best place to see Mount Fuji in my opinion. Seeing Fuji rise above the sea is incredibly beautiful and iconic, to say nothing of the fresh sea breeze you're sure to enjoy. If you do view Mt. Fuji from Miho no Matsubara Beach in Shimizu, I recommend coming outside the July-September period, when there are no snows on the mountaintop. Another great place to see Mt. Fuji near here is Nihondaira, a viewpoint you can access via bus from Shizuoka Station and either a quick cable car or a slightly more time-consuming walk.
Fuji Tea Fields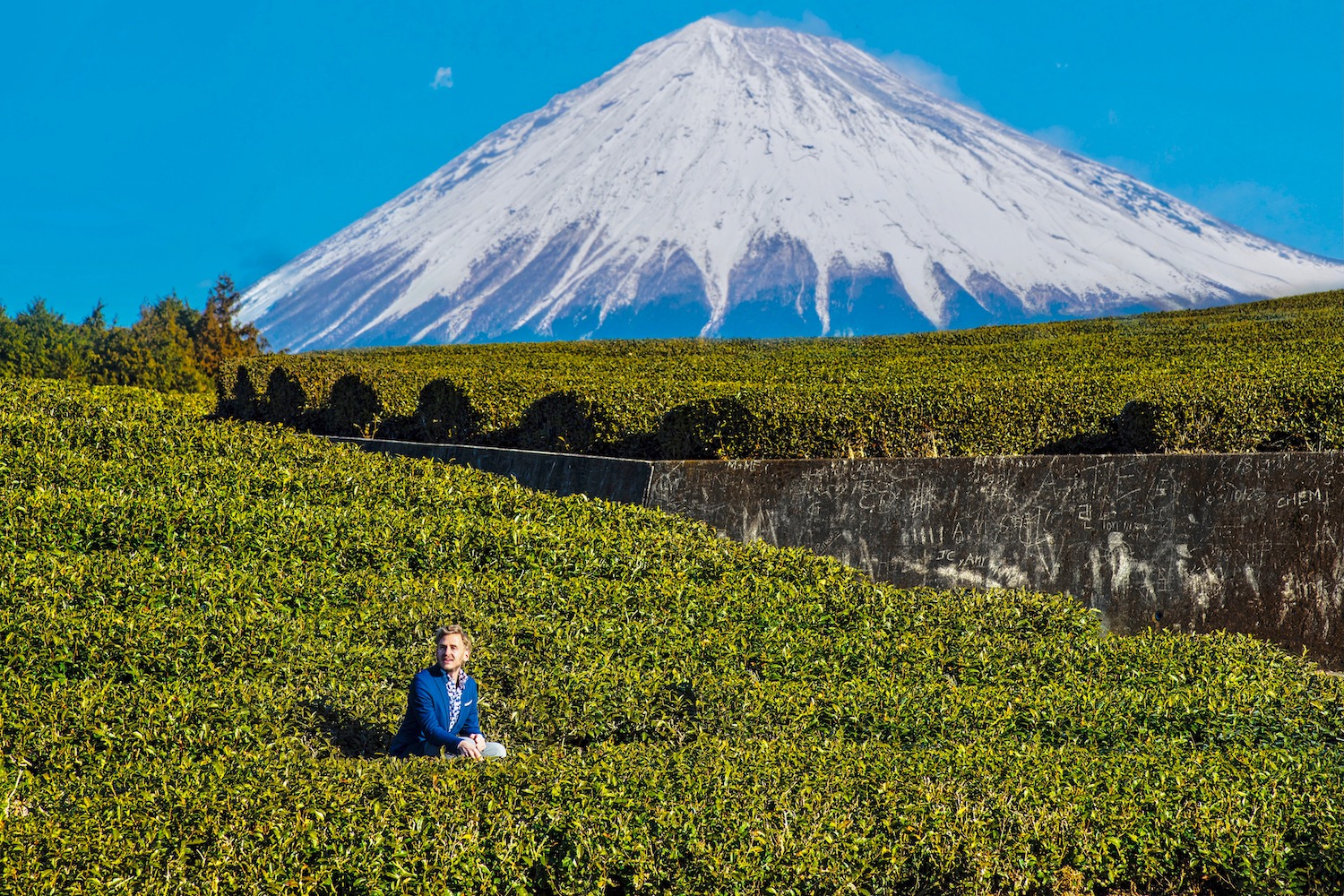 Is there a view of Mt. Fuji more iconic than in the background of a sweeping tea field? Maybe not, but I've found that few people know how to find or reach this particular example of the best place to view Mt. Fuji. This is partially because the most picturesque Fuji tea field, Obuchi Sasaba, is not easily reachable via public transportation. The best way to get here is by renting a car in Japan. Although you'll need to be careful about some of the roads leading to the tea fields, they're only an hour from popular Fuji viewpoints such as Lake Kawaguchi and Nihondaira.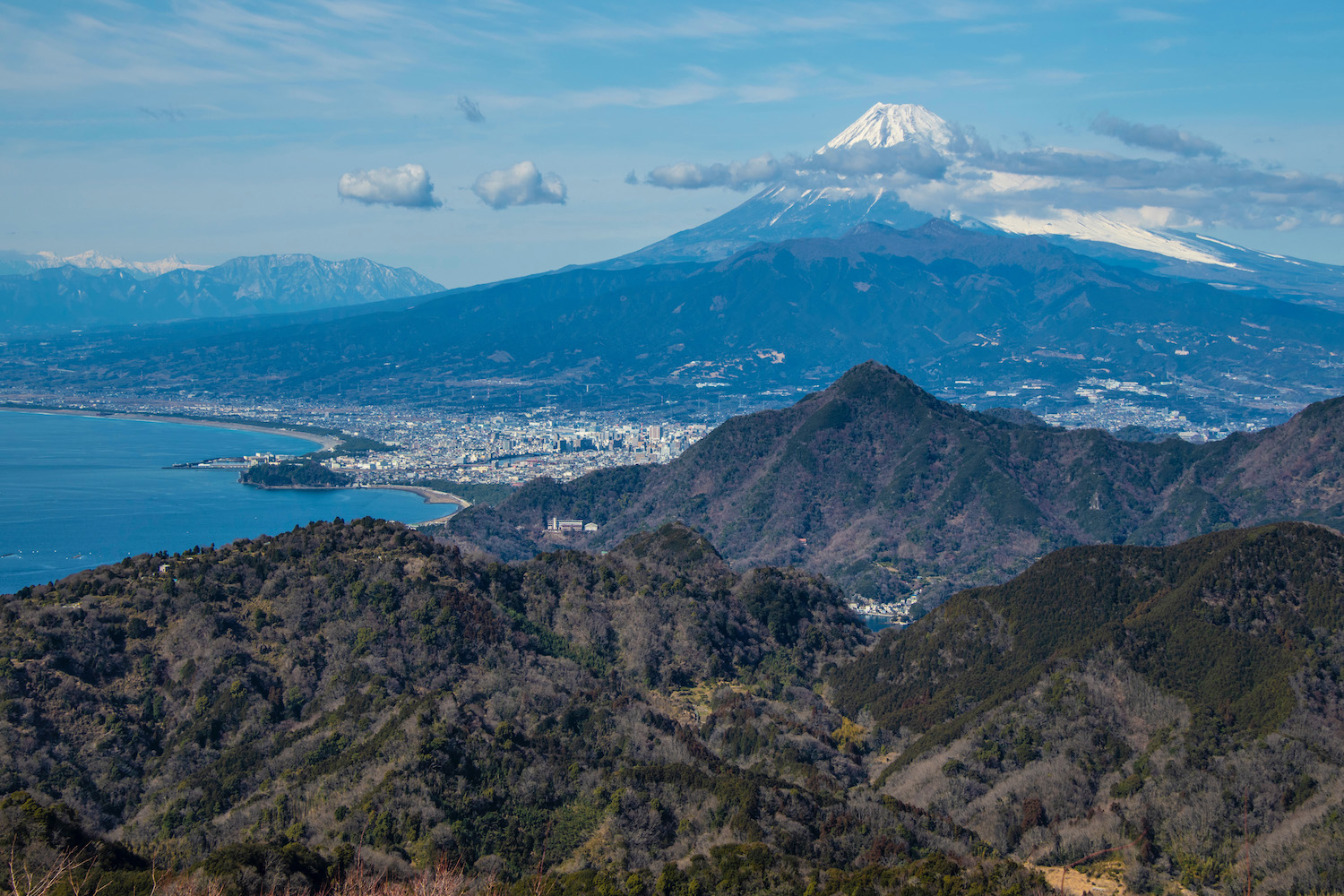 Other Ways to See Mt. Fuji
Arguably, the best view of Mt Fuji is not the one you enjoy from any city or town, but seeing the mountain from a plane. Many of my favorite Fuji views have been from an airplane; I noticed the captains of many airlines inform passengers when the plane is flying by this most famous of Japan landmarks. This was especially common when I lived in Thailand, since I always flew in from the west. Many Tokyo skyscrapers (such as i-Link, which is actually in Ichikawa, Chiba if we're being technical) also offer great Fuji views, as does the observation deck atop Haneda Airport Terminal 1.
Another argument is that the best place to see Mt Fuji is from relatively far offshore—think the view you get from Shimizu or other ports, but with Fuji smaller in perspective, like in Hokusai's The Great Wave off Kanagawa. The best vantage point from which to do this, assuming you don't have your own boat, would be Oshima island. However, you need a very clear day to enjoy a view from so far away, so assay conditions carefully before you start your journey.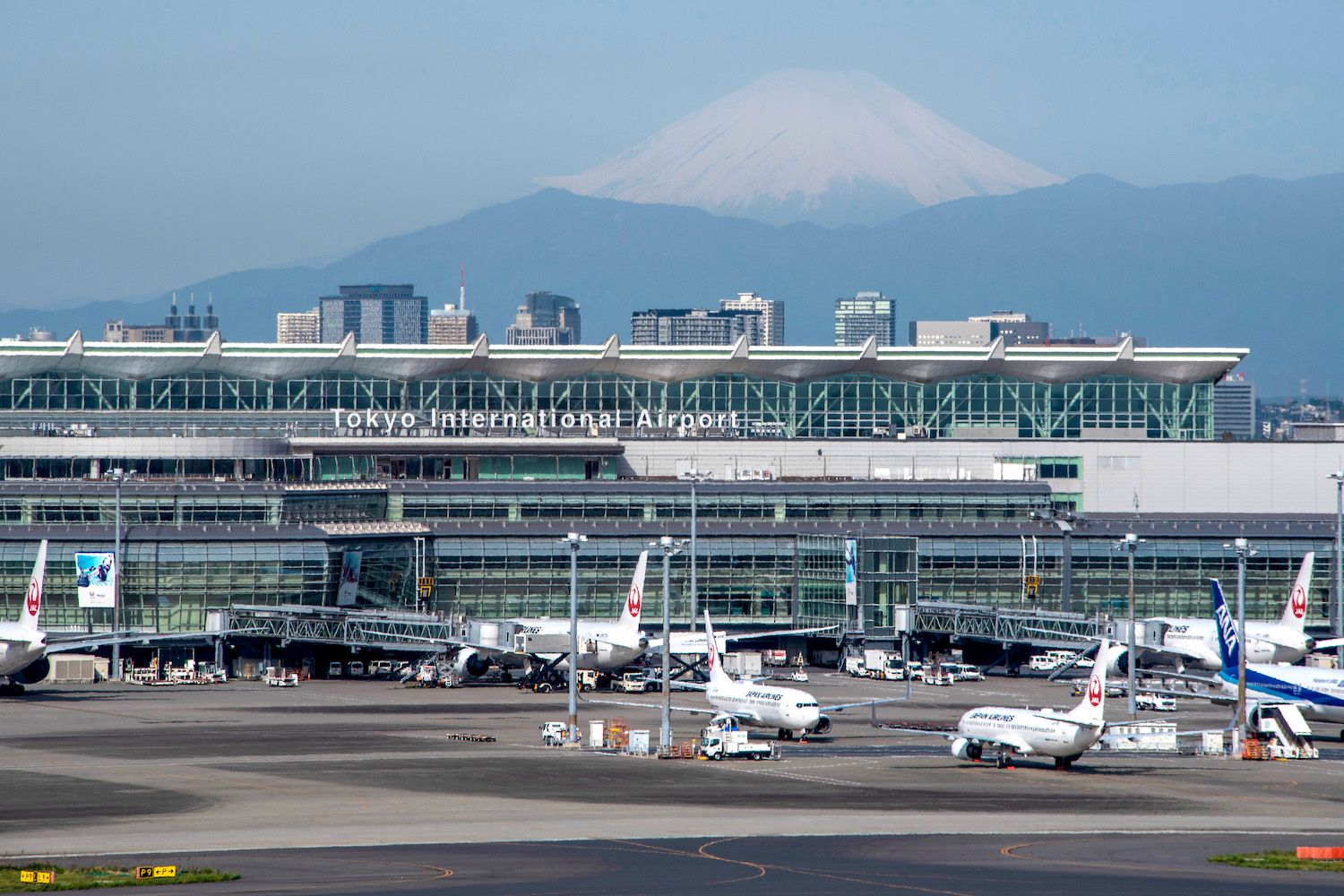 Mt. Fuji in the Context of Your Japan Trip
Hakone or Kawaguchiko, that is the question. Whether you follow my suggestions and stay in Kawaguchiko, or settle for the Hakone view of Mt Fuji, it can be difficult to know where Fujisan fits into the rest of your trip to Japan. In general, I like to put it between Tokyo and Kansai—traveling either by bus (from Shibuya to Kawaguchiko or Fujiyoshida) or train (from Shinjuku to Kawaguchiko) to Fuji Five Lakes, then riding the bus to Mishima and continuing by Shinkansen to Kyoto or Osaka.
(TIP: Want to see Mt. Fuji with a Shinkansen speeding in front of it? Travel to Higashi Taga-no-ura Station, and walk about 15 minutes north toward the bullet trains track! This spot invalidates the Hakone vs. Kawaguchiko debate!)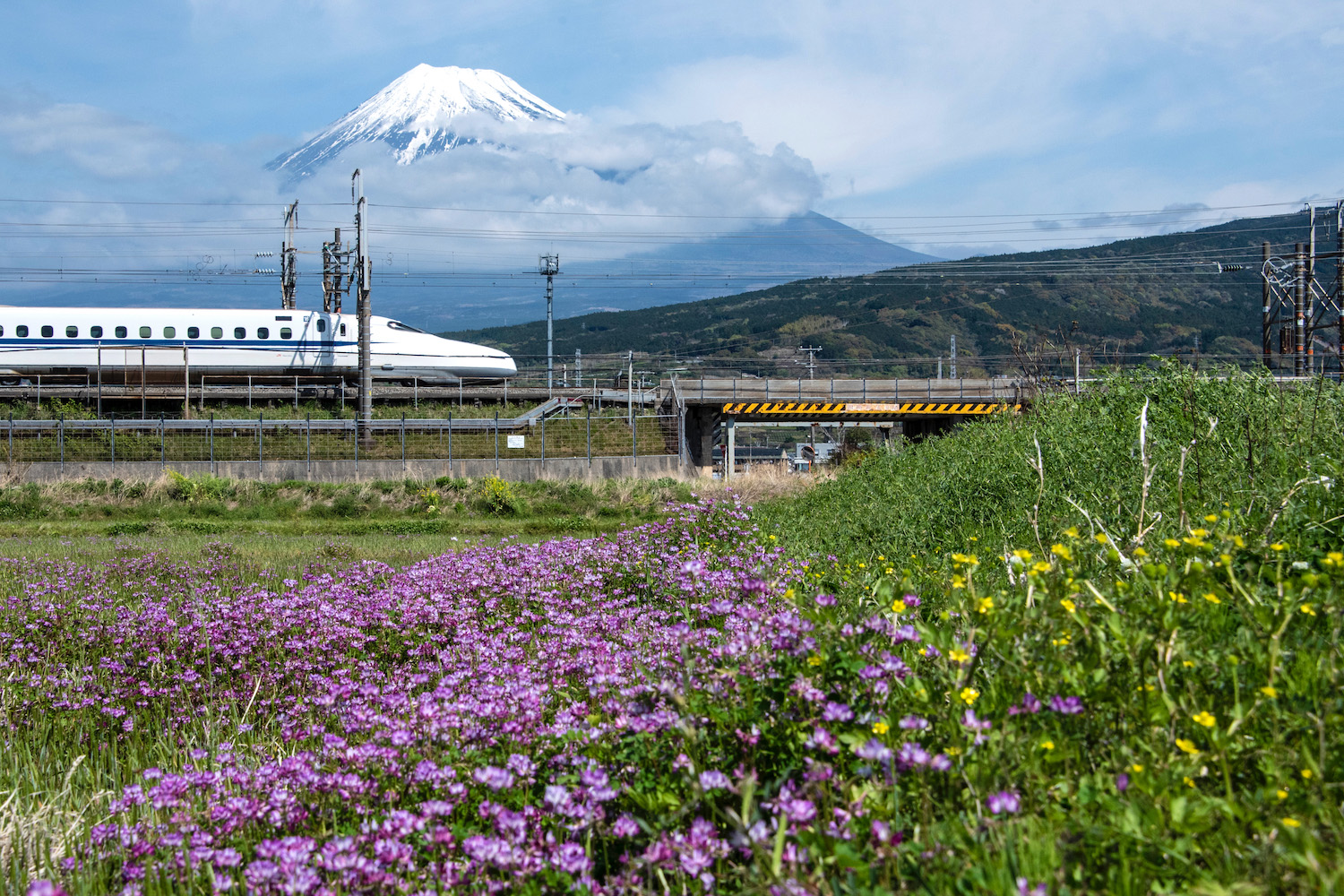 Some travelers also simply decide to take a Mt. Fuji tour from Tokyo, though I consider this to be a risky proposition. That's because weather near the mountain is quite fickle, and is often very different from what's happening in the city center. Spending a night or two near Mt. Fuji greatly increases your chances of being able to see the mountain. And that's the entire point, isn't it?
Other FAQ About the Best Place to See Mt. Fuji
Which city is closest to Mt. Fuji?
The closest major city to Mt. Fuji is Shizuoka, which is around 80 km from the mountain itself, and much closer to many of the best Fuji viewpoints. If you intend to rent a car in order to explore the area around Mt. Fuji, Shizuoka (which is connected to all major cities in Japan via Shinkansen bullet train) is an ideal place to start your trip.
What is the best time to see Mt. Fuji?
When it comes to the time of year, the best months are between about November and May, when Fujisan is wearing its famous "snowcap." These also tend to be the driest months with the clearest weather, particularly between December and February. As far as the time of day, mornings and evenings tend to offer the best lighting, although which one you choose will depend on which face of Fuji you're trying to see. Mornings are best for the southern and eastern faces, while the northern and eastern faces look best in the evenings.
How do you get to Mt. Fuji from Tokyo?
How you get to Mt. Fuji from Tokyo depends where you want to go. To climb Mt. Fuji, ride the Odakyu Line from Shinjuku to Gotemba, where you can get a bus to the 5th Station. If you want to visit Kawaguchiko, you can ride a Fujikyu Bus directly from either Shibuya Mark City or Tokyo Station. You can ride any Shinkansen Hikari or Kodama to Shizuoka; to reach Hakone, ride the Shinkansen Kodama to Odawara, then ride the Odakyu Line to Hakone-Yumoto.
The Bottom Line
Where to see the best view of Mt. Fuji? Well, it depends on the perspective you want to enjoy, but I'm not a fan of the popular view from Hakone. On the other hand, I see the merits both of enjoying Fujisan from nearby (Kawaguchiko or Fujiyoshida) and from far away by the sea, either Shimizu city or Oshima island. There's also a case to be made for the view off Fuji when you climb the mountain, though obviously you won't be able to see anything but the mountain's shadow in that instance. Need help working Mt. Fuji into your own Japan trip? Commission a custom Japan itinerary today!