Many travelers assume, somewhat justifiably, that they know the best time of year to visit Japan. "It's cherry blossom season, obviously," I myself once said, albeit after my first trip to the country, when seeing sakura was literally the only Japan experience I had under my belt.
On the other hand, spring is definitely not the cheapest time to visit Japan—and that's just one reason you might come during one of the country's other well-defined seasons. During one autumn trip to Kyoto, I even went so far as to declare fall color (koyo) viewing a more beautiful spectacle that hanami, though in hindsight I think this might've been a hasty statement.
To be sure, I won't spend the next few paragraphs trying to crown a single best month to visit Japan. Rather, I'll relay experiences I've had in Japan throughout the year so that you might come to your own conclusion.
Why When You Visit Japan Matters
Whether or not you're looking for the cheapest time to fly to Japan, the time of year you visit in Japan is one of the biggest influencers of your on-the-ground experience. Moreover, Japan's seasonal spectacles might actually influence your choice of destinations, whether you flock to the Kansai region to chase cherry blossoms, or skip Shikoku in summer to avoid the torrents of the tsuyu monsoon or the sweltering heat that follows it.
Indeed, you can work backward from this concept, and determine the best time to go to Japan based on where you want to go, or what you want to do. July, for example, is the only month you can realistically see lavender in Hokkaido. If you want to eat tempura-fried maple leaves in the small town of Minoh just north of Osaka, on the other hand, you'll need to plan your trip to coincide with Japan's autumn season.
Travel in All Japan's Seasons
Sakura in Spring
Although the best time to visit Japan for cherry blossoms varies depending on where in the country you want to see them, it always falls during the spring season. Well, except for Okinawa sakura, which is a topic perhaps best left for another post.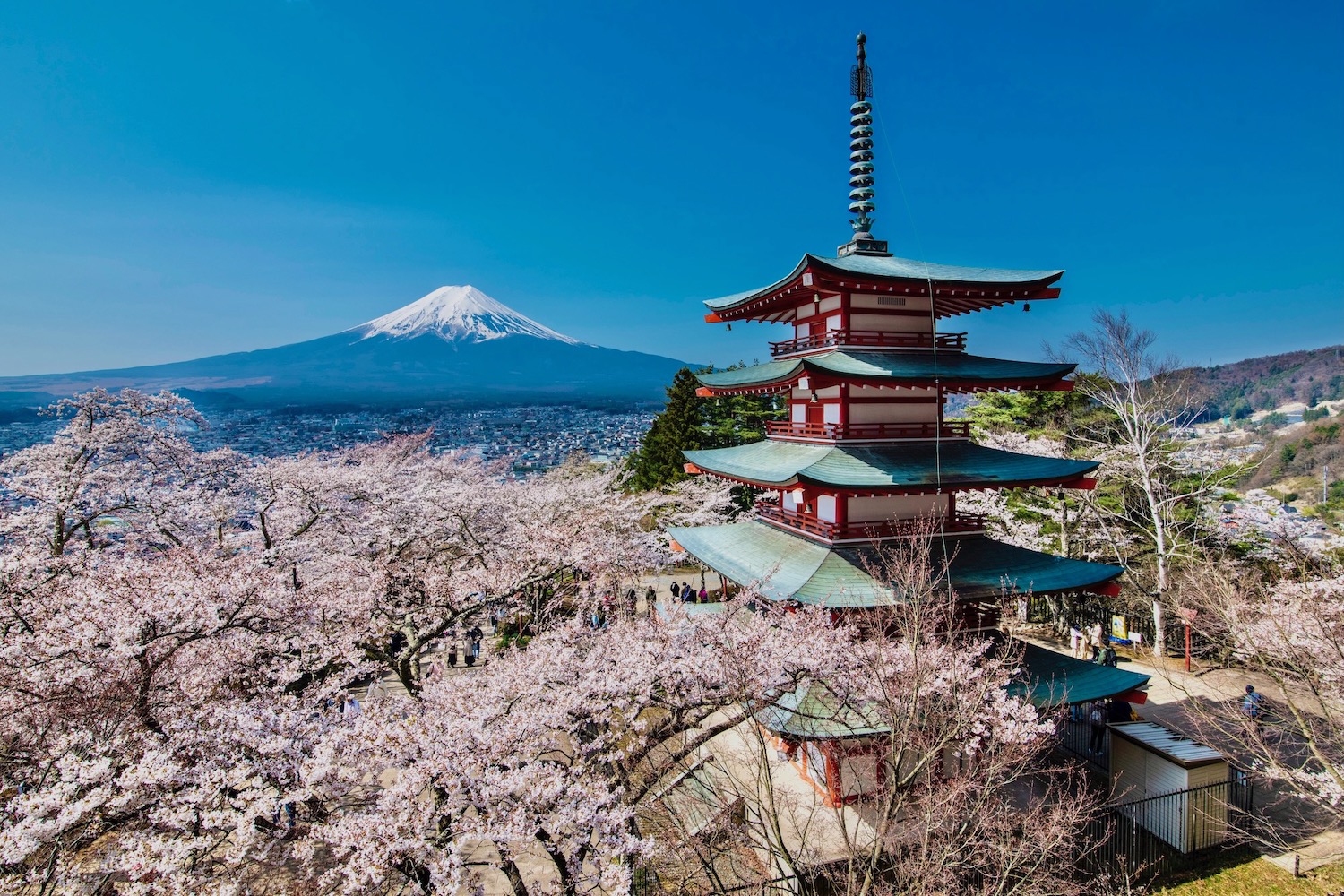 Which is not to say that the spring season in Japan is all flowers and tourists in kimono. Spring might be the most beautiful time to visit Japan, but it's also the most expensive—and not just when the cherry blossoms are blooming. Golden Week in late April and early May is the busiest domestic travel period in Japan, defined by soaring prices and plummeting availability of hotels.
The Scorching Summer
Very few people would list summer as the best time of year to visit Japan—and that's not surprising. Most of the country is soaked by the rains of the tsuyu monsoon, and shortly thereafter baked by heat that seems to be getting hotter ever year.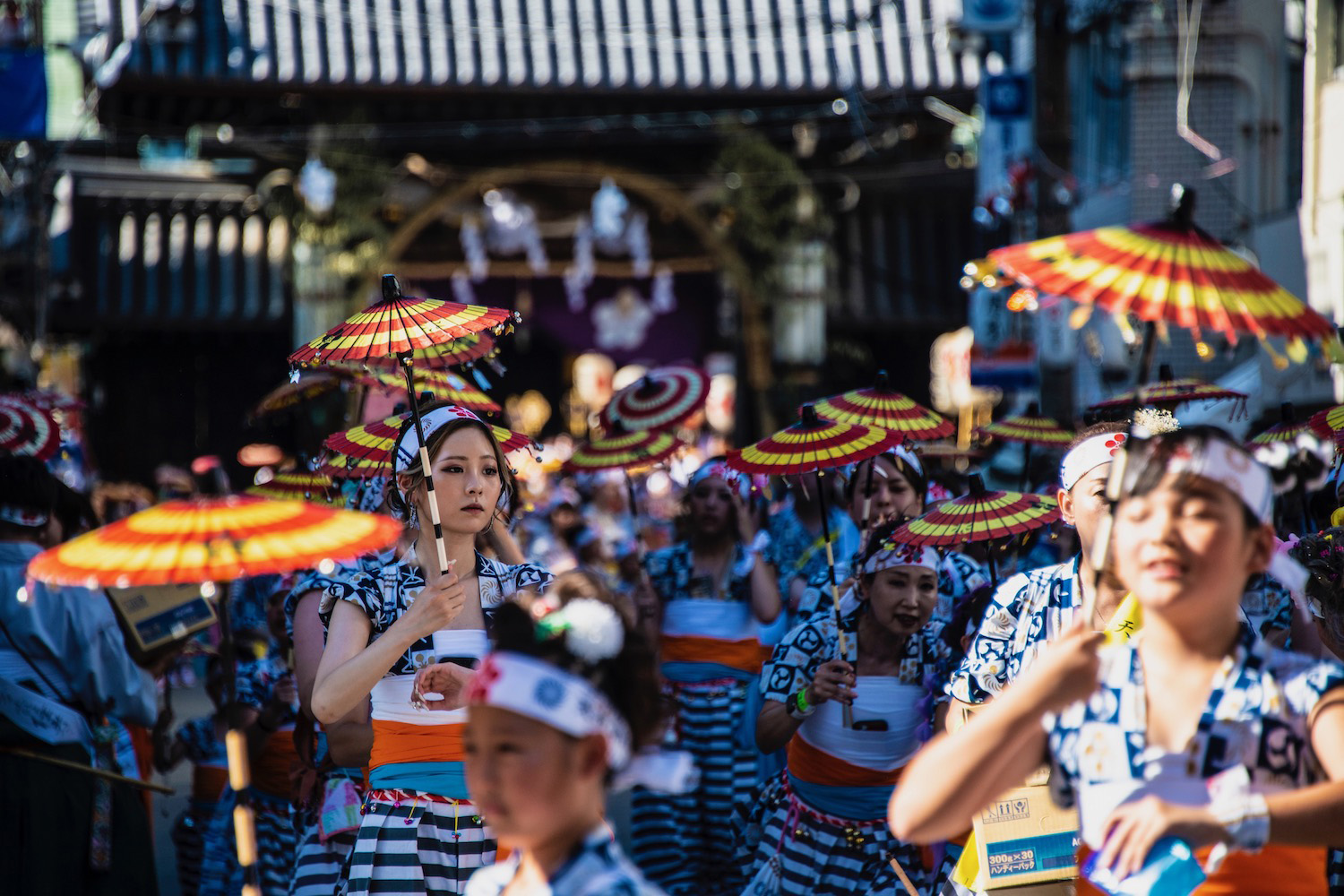 Of course, there are some advantages to traveling during the Japan summer months. Apart from the matsuri (festival) periods and the national Obon holiday, crowds tend to be relatively light, which means that if you happen to get lucky on the weather front, you'll enjoy one of the most stress-free Japan trips you can take. This is even the case in popular destinations like Kyoto and Hiroshima, which can be unbearable during peak times.
Autumn's Blazing Beauty
I've taken several trips during the Japan autumn months, and definitely find this to be one of my favorite travel periods. Whether I'm traipsing amid temples in the Kansai region, walking along the Nakasendo or even in the middle of a huge city like Tokyo, autumn colors in Japan are at least as beautiful as cherry blossoms.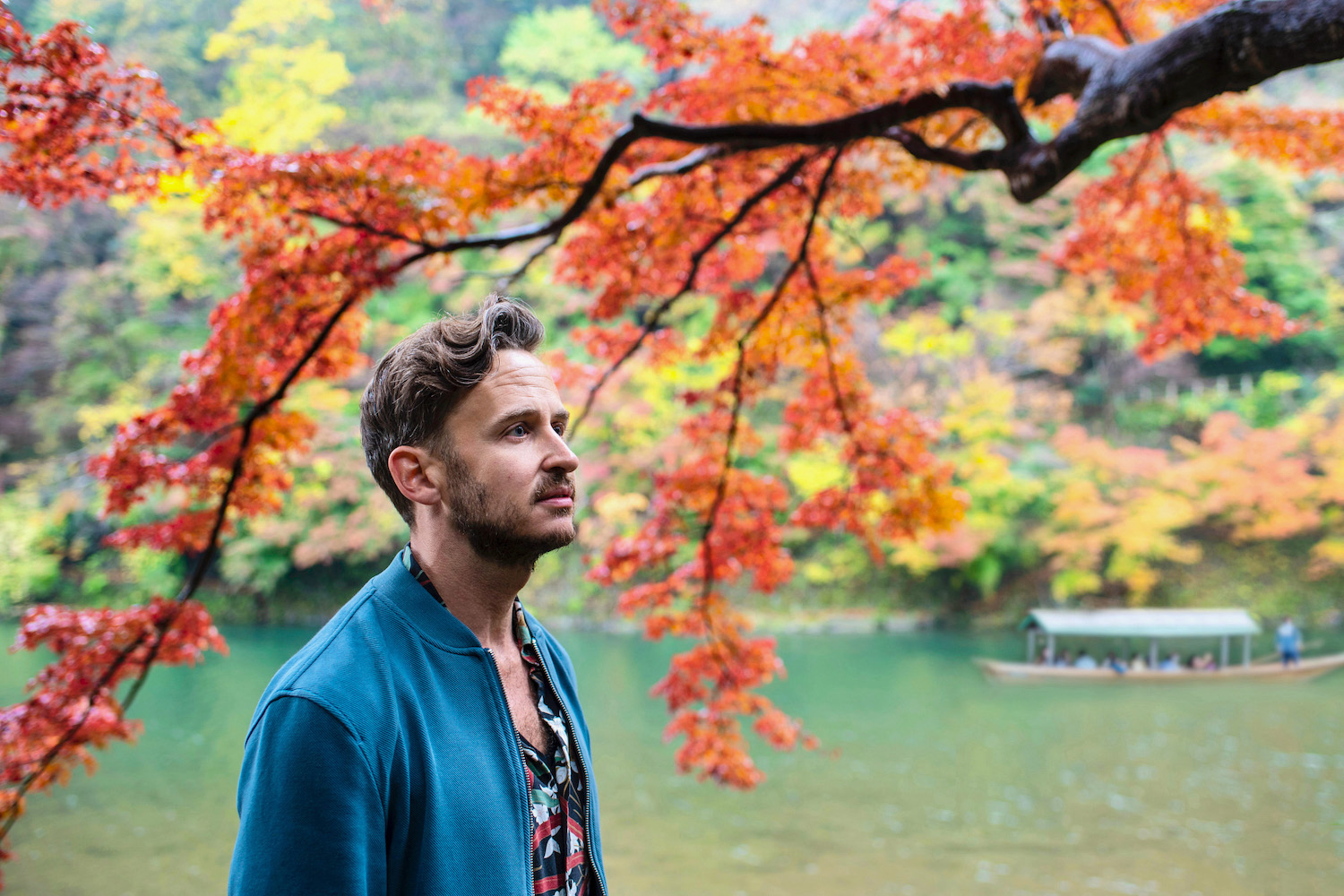 So too are the crowds in November and December massive. If there's one argument against autumn being the best time to travel to Japan, it's that many top attractions will be so swamped as to be utterly impassable, and many of the best places to stay in Japan will be booked out weeks or even months in advance.
The Wintriest Wonderland
If you read any of my dispatches from the Japan winter season trip I just took, then you know my feelings on the subject. Namely, that winter is perhaps the most underrated time to visit Japan, to say nothing of how many places in the country are utterly magical at this time.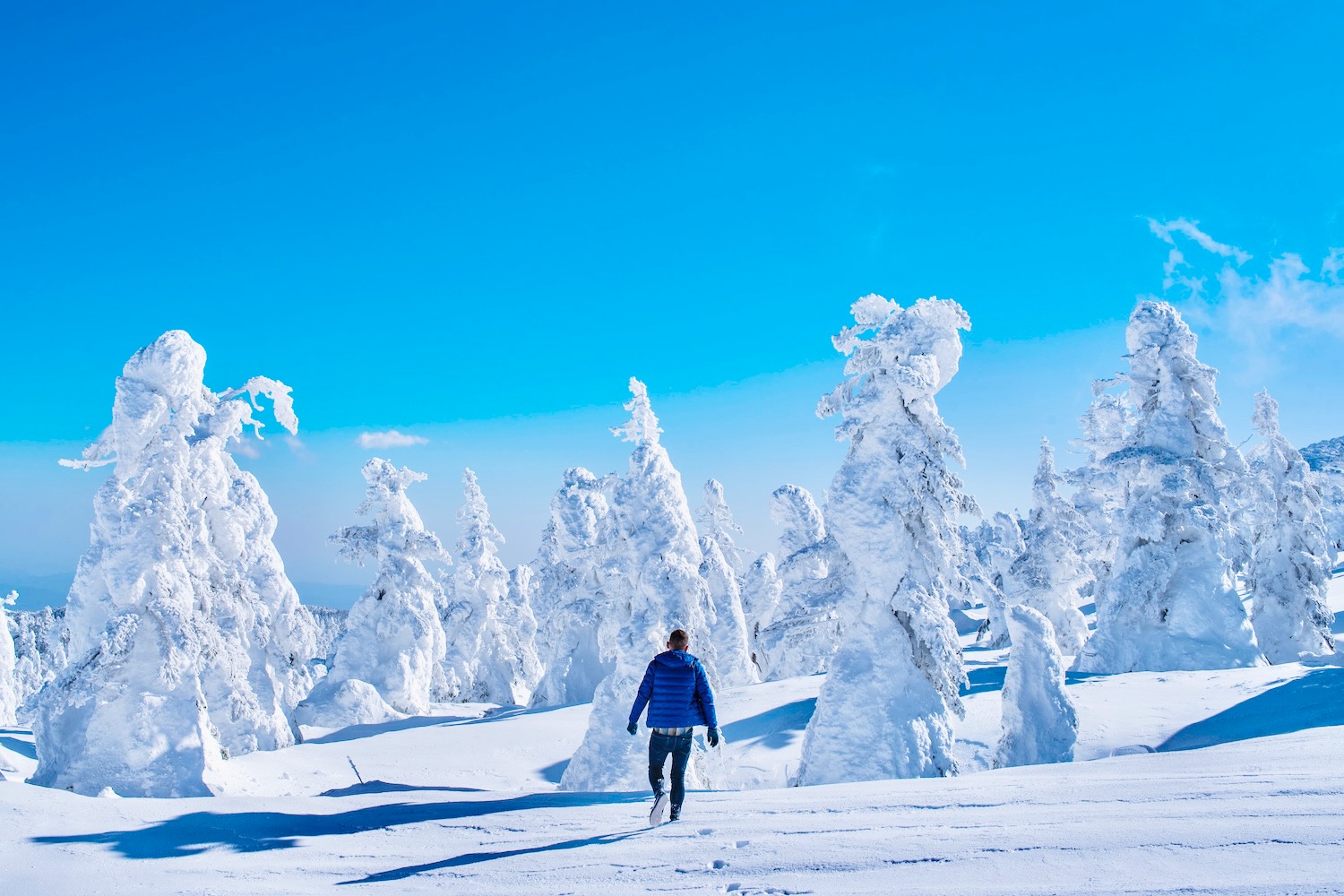 To be sure, if you can stand the Japan winter weather (which can be bitterly cold, especially as you walk amid the "snow monsters" of Zao Onsen), many destinations and experiences are at their best during this time of year. This includes the snow monkeys of Jigokudani near Nagano, and the picturesque farm town of Shirakawa-go.
Evergreen Japan Experiences
If you don't want to let the best time to visit Japan (or when you assume that to be) stress you out as you plan your trip, there is another way to circumvent. Namely, by choosing destinations and experiences that are accessible at several points during the year, as opposed to those that are best seen during particular months or seasons.
As a general rule, I find that most of the things to do in Japan in May (which feels more like summer than spring in most of the country) are "evergreen" year round. Whether it's city experiences in Tokyo and Osaka, un-crowded historical excursions to Kyoto or Kanazawa and even hikes and treks in Wakayama prefecture and the Japanese Alps, some experiences are neither weather nor time dependent.
The same can be said for indoor experiences, from culinary adventures, to museums, to shopping itineraries. Your decision about when to visit Japan is usually very important, but it doesn't always have to be!
Other FAQ About the Best Time to Visit Japan
What is the best month to go to Japan?
Personally, I find "shoulder" months like May and October excellent months to visit Japan. Although May lacks the cherry blossoms of April, it also lacks the crowds and prices; the weather is fantastic and the new green of spring is electrically beautiful. October, meanwhile is too early for autumn color in much of the country, but this also liberates you to explore destinations for their merits, rather than simply chasing reds and oranges.
What is the cheapest month to travel to Japan?
Japan is never especially cheap, unless the yen is having a weak moment as it's done for most of the 2020s so far. However, avoiding peak months like April and November (and, if you plan to ski in Hokkaido, January and February) will allow you to escape the worst price gouging that can befall travelers in Japan.
Which month is the most popular time for visitors to Japan?
The most popular times for visitors to Japan are the last week of March and the first week of April, when cherry blossoms reach full bloom in most of the country. Secondarily, the last two weeks of November (aka the peak of fall colors in Tokyo, Kyoto and Osaka) are an extremely popular time to visit Japan.
The Bottom Line
There's no universal answer to the question of the best time of year to visit Japan. On the other hand, once you're clear about what you want and expect from your trip to Japan, and informed about what visiting the country during different seasons can offer you, you can answer this question on your own terms. Want me to help you decide when to go to Japan, and to create a personalized trip to Japan for you? Consider commissioning a custom Japan itinerary!