I'd say at least half of people who reach out to me directly are traveling to Japan for the first time. This makes sense, of course, given that the name of my website is Japan Starts Here—you're following my advice, and I thank you for it!
Of course, in spite of the fact that years and dozens of trips have passed since my own maiden voyage to Japan, I fondly remember that trip. And I keenly remember all the things I wish I had done differently—all the information I wish I'd had at my disposal.
As you prepare to touch down in Tokyo for the first time, you've no doubt got a laundry list of things to take care of. However, I hope you'll give me the next 15-20 minutes of your time. The advice I'm about to give you is priceless!
The Story of My First Trip to Japan
My first Japan trip is now one of my happiest memories—it was absolutely surreal when it happened. I will never forget the feeling of walking along Tokyo's Chidorigafuchi moat, under perfectly sunny skies, with the sakura at their fullest full bloom. Indeed, lucky with cherry blossoms defined that first trip: They were at mankai almost everywhere I went, from Kyoto, to Tottori, to Hiroshima and back up to Matsumoto. (It was only on future trips that I realized how temperamental they are!)
Of course, the most important thing about my maiden voyage to Japan was that it seeded my curiosity for future trips. I had two more trips under my belt by the time the next year transpired; by the time three year had passed, I was back for trip #6. I'll re-iterate this many times over the next several paragraphs, but only because of how true it is: Barring a cataclysm, your first trip to Japan will absolutely not be your last!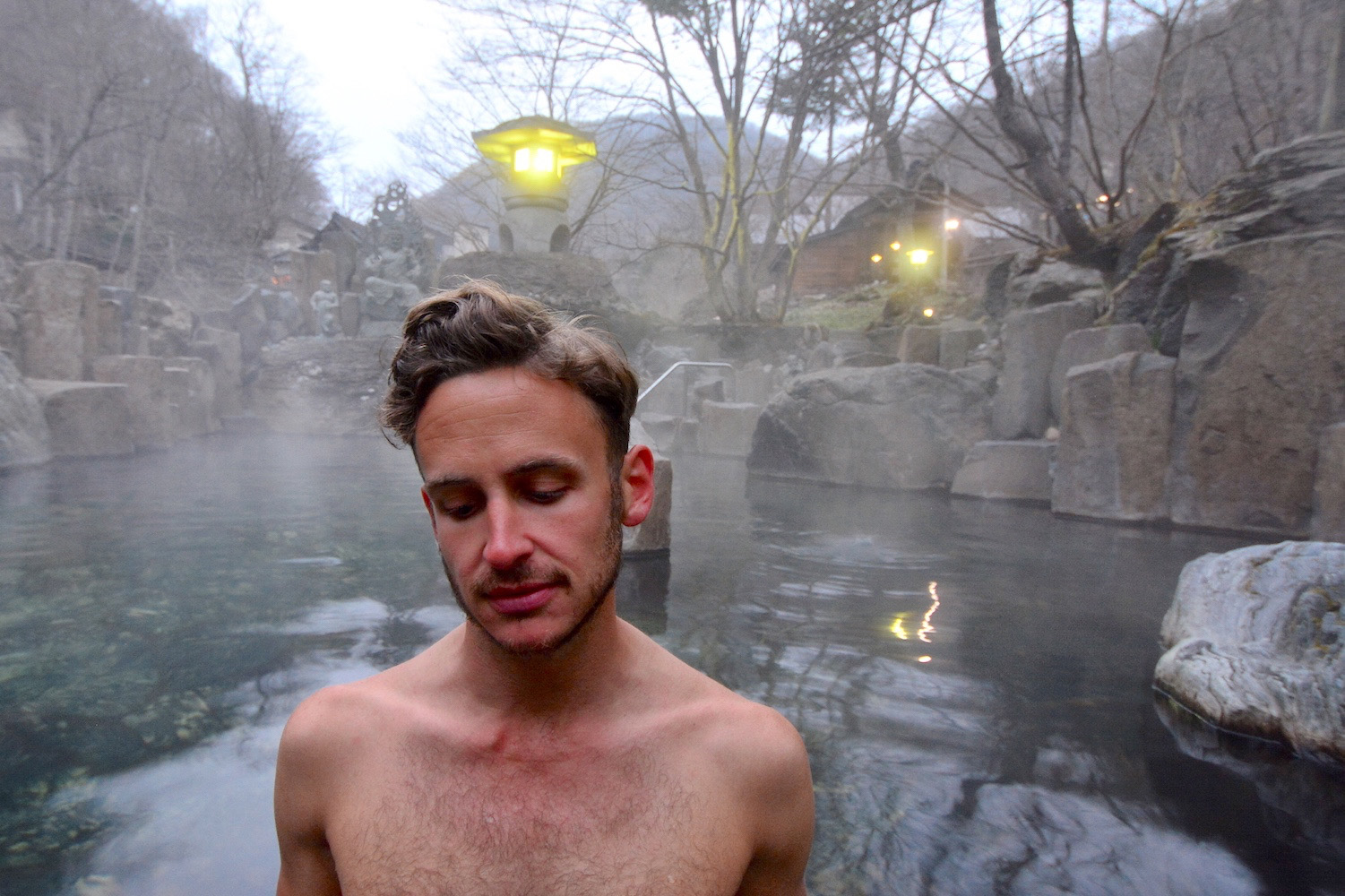 FAQ About Traveling to Japan for the First Time
Where should I go in Japan for the first time?
Most people spend Japan on the so-called "tourist trail"—Tokyo to Kyoto and/or Osaka, then to Hiroshima and back. As far as where you should go, that depends on you. If you plan to visit Japan multiple times and feel like you must see the "must see" places, this makes a good starting. On the other hand, more adventure travelers might wander off Japan's beaten path.
How do I prepare for my first trip to Japan?
There are obvious and not-so-obvious ways to prepare for your first trip to Japan. The obvious ones are buying a plane ticket, booking accommodation and creating a Japan itinerary. The not so obvious ones? Reading up on Japanese history, studying a bit of Japanese language (particularly the hiragana and katakana writing systems) and finally, just relaxing a little bit!
How much money do you need to take a trip to Japan?
Most travelers spend between 100-300 USD per person, per day in Japan, not including flights to and from the country. Not knowing who you are or your particular travel style, I'd say that a budget of around $1,500 per person, per week of travel in Japan should be plenty. (TIP: Click here to read more about the cost of travel in Japan!)
How many days do you need to visit Japan?
One of the most common questions I get from people traveling to Japan for the first time relates to how long to spend in the country. While two weeks in Japan (or maybe 10 days in Japan) are probably the two most popular lengths of stay, I think you should stay as long as you can—all the way up to a month in Japan or even longer!
Do I need a visa for Japan?
Japan offers visa-free entry for nationals of dozens of countries, including the US, Canada, Australia, New Zealand most of Europe. The duration of visa-free stay varies, however, so you will want to contact the Japanese Embassy or Consulate nearest you to verify this before you travel. Note that you'll definitely need a visa to work or study in Japan!
When to Take Your First Trip to Japan
When describing my own first Japan trip, I explained how lucky I felt to arrive at the peak of cherry blossom season. I call myself "lucky" because I learned the hard way, on future trips, that these famous blooms are wholly unpredictable. Which is not to say I advise you against taking your first trip during the spring—quite the contrary! However, unless you have the time and energy to get down into the weeds of cherry blossom forecasting, you should prepare for a greater-than-zero possibility of disappointment.
In reality, whether as spring blooms or during the dead of winter, your first trip to Japan will amaze you, no matter when you take it. However, if you want to fully free yourself from seasonal spectacles and simply visit when the weather is guaranteed to be great, I find the month of May (especially the first two weeks) to be a great time to visit most of Japan. After all the sakura petals have fallen, but before the tsuyu monsoon!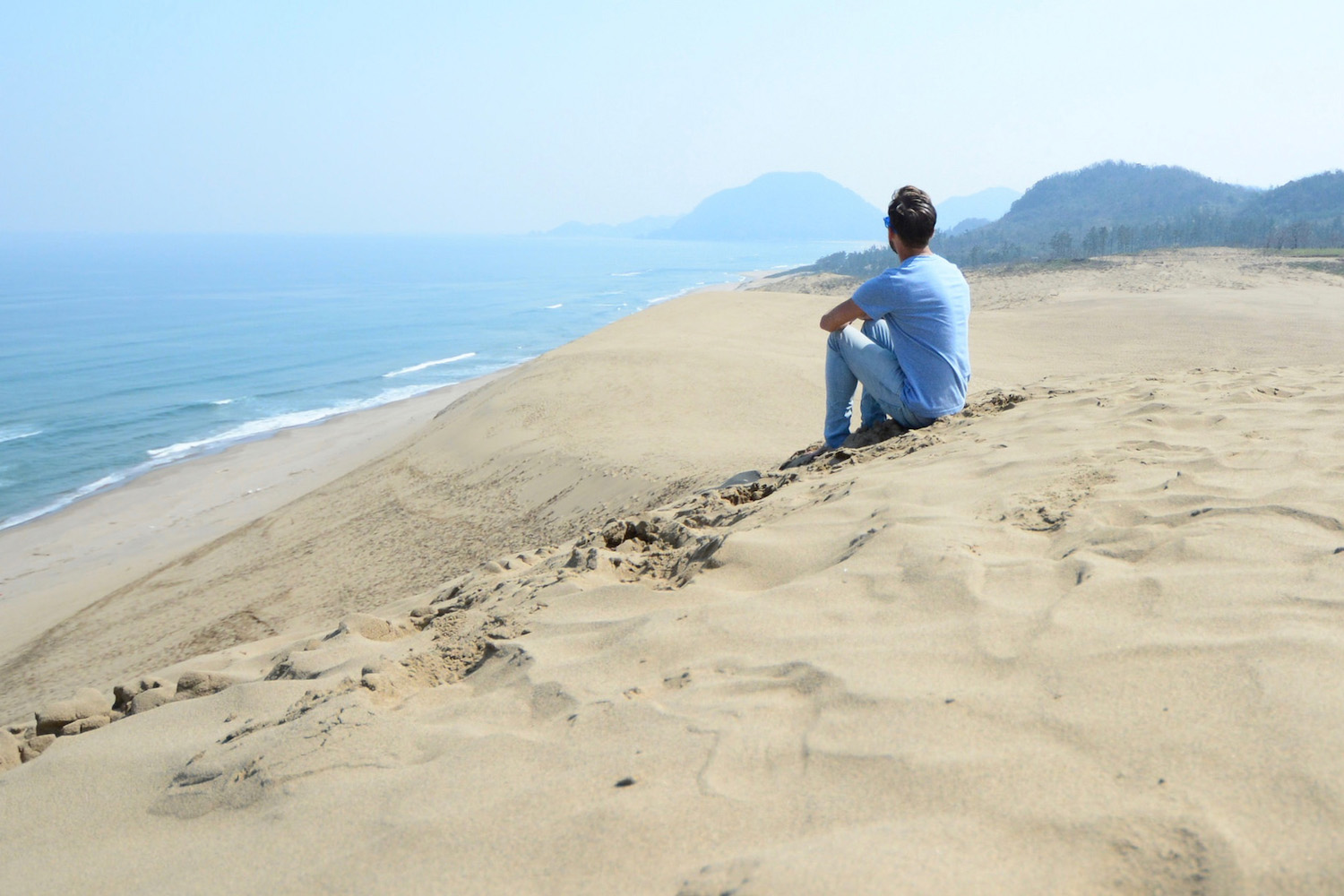 Hire Me to Plan Your First Japan Trip
When it comes to planning your first Japan trip, there's good news and there's better news. The good news is that Japan Starts Here, with literally hundreds of articles on Japan destinations, advice, trip ideas and more, is one of the web's most comprehensive free Japan travel resources available. Plus, it's always expanding—I add at least four post per month, and often many more.
The Bottom Line
Traveling to Japan for the first time can be scary, but trust me: If you're adequately informed—and inspired—you have nothing to fear. The reality is that your first time to Japan almost certainly won't be your last; even if it is, the novelty of your experience, upon arrival, will soon supersede the triviality of the things that keep you up at night as you wait to depart. This is true whether your maiden voyage to Japan ends up following a more standard tourist-trail approach, or if you venture off Japan's beaten path, or onto one of its lesser-visited islands. If you do end up taking the advice I've given here, I'd love to read your experience in the "Comments" section below!