It can harrowing to plan your first trip to Japan, particularly if Japan is also the first country in Asia you'll be visiting. From deciding on destinations, to understanding the railway network, to deciding when to go, even simple questions about travel in Japan can seem complicated and confounding.
The good news? If you're reading this message, Japan has fully reopened to tourism, after having been closed for nearly three years during the coronavirus pandemic.
The better news? With more than 50 independent trips to Japan under my belt, I'm the best person to guide you through the steps of planning your own Japan journey. By the time you finish this post, you'll have an actionable to-do list—and the motivation to start executing it right away.
My First Time in Japan
To break the ice, why don't I start by telling you about my first time to Japan? By the time I arrived in the country, late in the evening of April 1, 2014, I'd been to more than 50 countries, including most of the rest of Asia. The moment I laid eyes upon the voluptuous cherry blossom trees along Tokyo's Chidorigafuchi moat the next morning, however, my life changed forever.
At the time, I didn't know the word kaizen, which describes the Japanese principle of continuous improvement. But the three weeks I spent in Japan at the peak of sakura season that April inspired me not only to explore the country more deeply, but to retrace almost all the footsteps I made, albeit more intentionally and with clearer goals for each subsequent visit. Herein lies my first lesson about planning your first trip to Japan: Don't count on it being the last.
Things to Decide Before You Arrive to Japan
When to visit Japan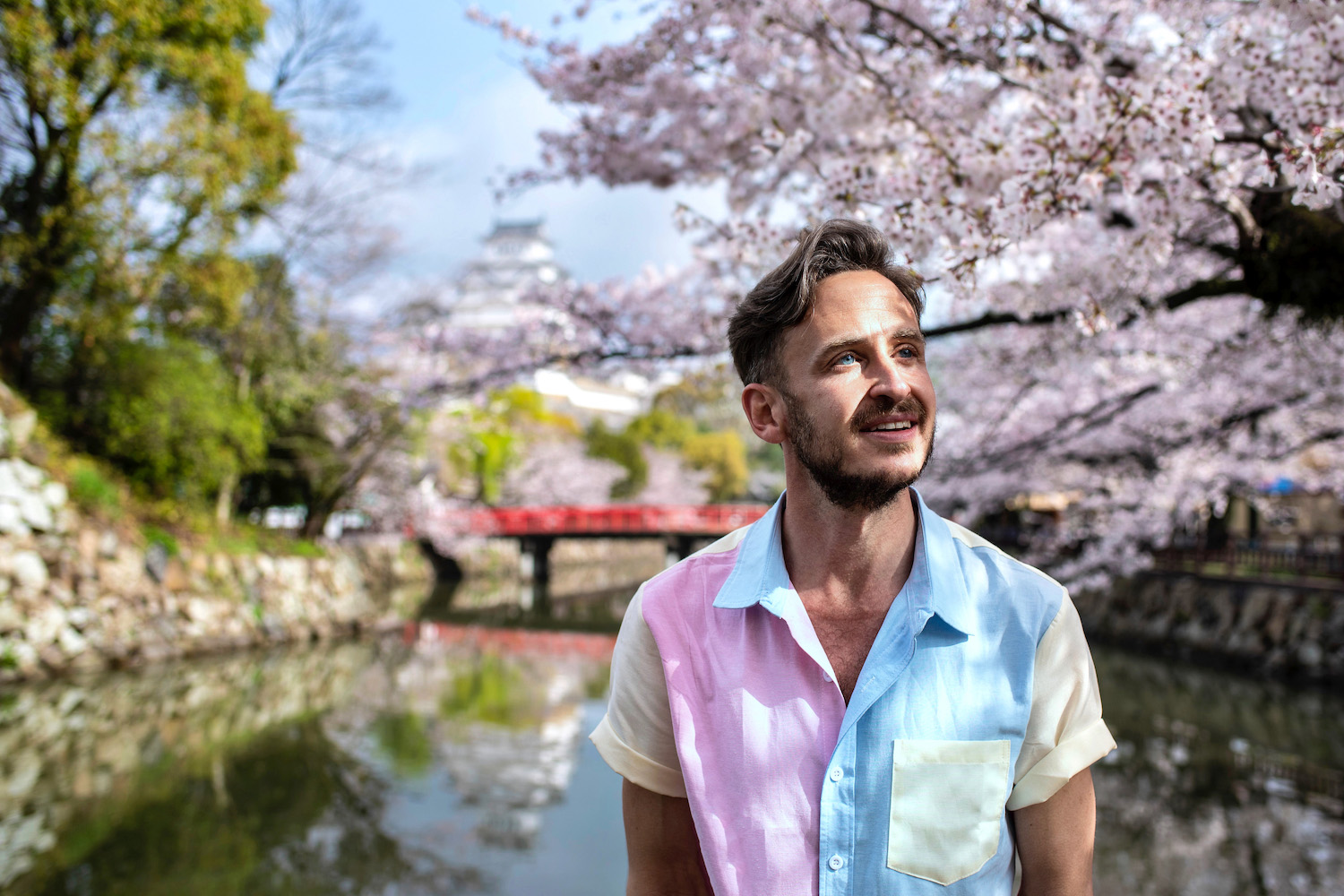 Many people want their first Japan trip to take place during cherry blossom season, like mine did. If you can't manage to travel in late March or early April, however, don't fear. Come in October or November to see autumn colors, or in February to discover the fierce beauty of Japan's winter season. Other great times to visit Japan include the "shoulder" months of May and October; the summer is a fine time to visit northern destinations like the Tohoku region and Hokkaido island, although it can be hot, wet and humid in many core Japan destinations.
How long to stay in Japan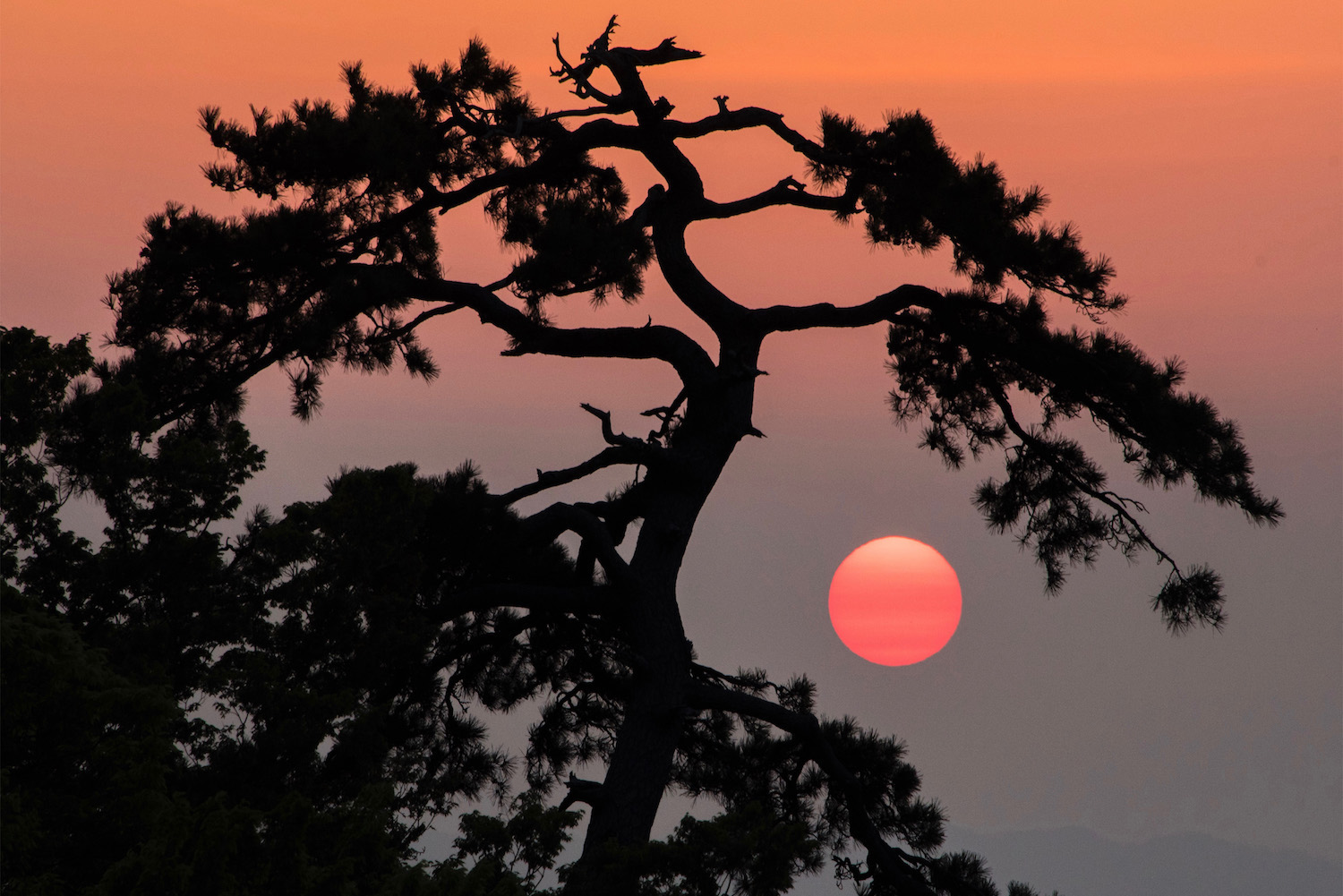 My first trip to Japan lasted about three weeks, although I'd say most people tend to come for two weeks in Japan to start. Depending on where you go (more on that in a second), this affords you a moderate pace of travel, and the possibility for an "off day" or two. If you're committed to a very energetic trip, meanwhile, you see Japan in a week or 10 days. If, on the other hand, you want to take your time and dig in deep, you should consider spending one month in Japan (or maybe even two).
Where to go in Japan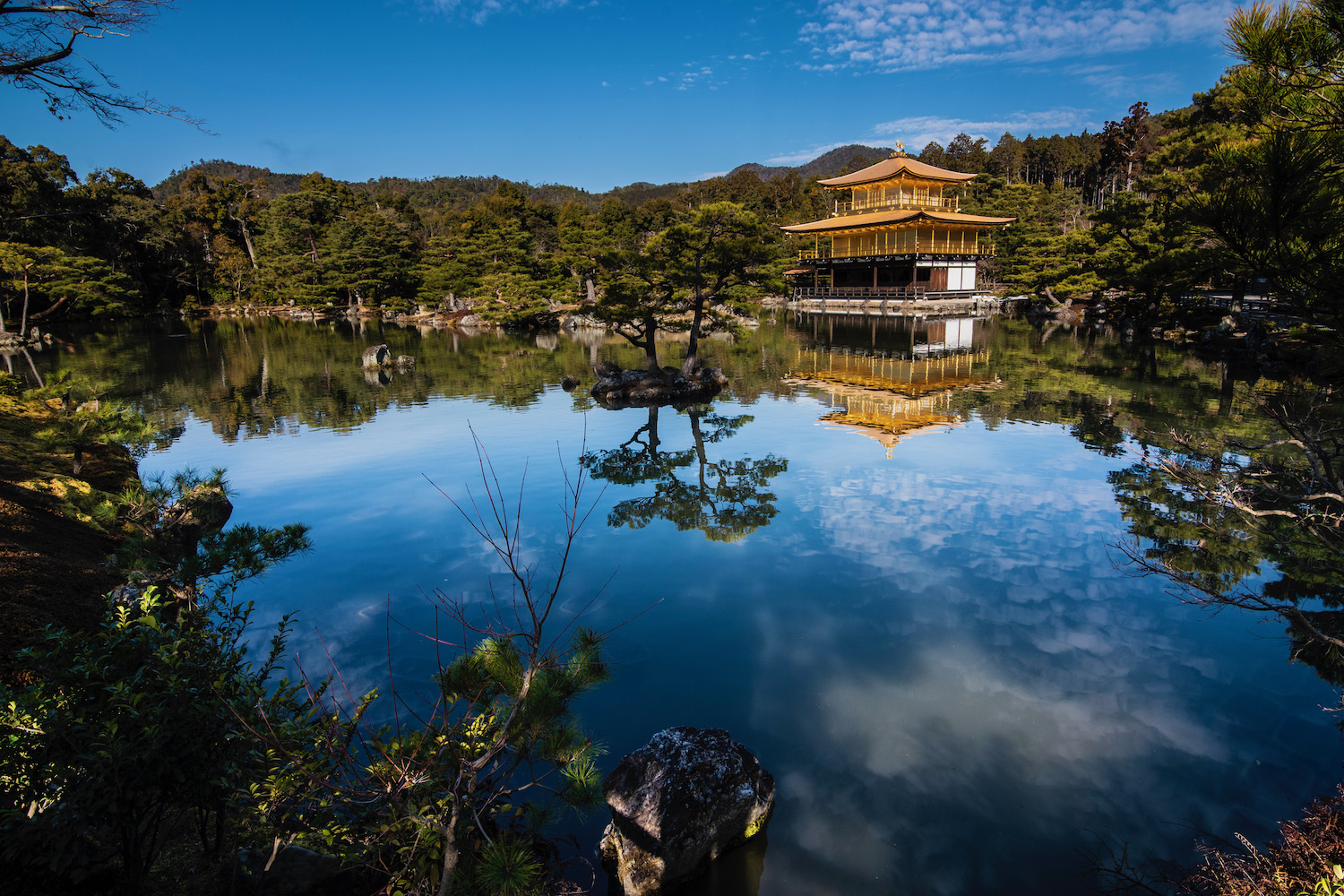 For most people, Japan's tourist trail involves starting in Tokyo, continuing westward to Kyoto and/or Osaka and then heading all the way down to Hiroshima. Some travelers extend this southward to Kyushu and Shikoku islands or to tropical Okinawa, or stop in the San'in region, Okayama or Mt. Fuji on the way back to Tokyo. Heading north or east from Tokyo, meanwhile, you can hike in the Japanese Alps, discover underrated Hokuriku from Kanazawa, or head into the wild (and sometimes wintry) Tohoku region or to Hokkaido, Japan's northernmost island.
What to eat in Japan
Everyone loves sushi, but it makes up a very small percentage of Japanese foods. Some cuisines you'll discover are local or regional specialties, such as takoyaki octopus fritters in the Kansai region, or jajamen in the Tohoku region's Morioka regions. Other travelers end up developing a taste for Japanese comfort foods like tonkatsu fried pork cutlets or Japanese-style curry, or for noodles such as soba, udon or ramen noodle soup. If you're lost for ideas and aren't looking to break the bank, an easy way to sample different Japanese foods is to eat at a Teishoku (set menu) restaurant or Izakaya pub, or to eat Japanese street food in Osaka's Dotonbori or in Shinjuku, Tokyo.
How to get around in Japan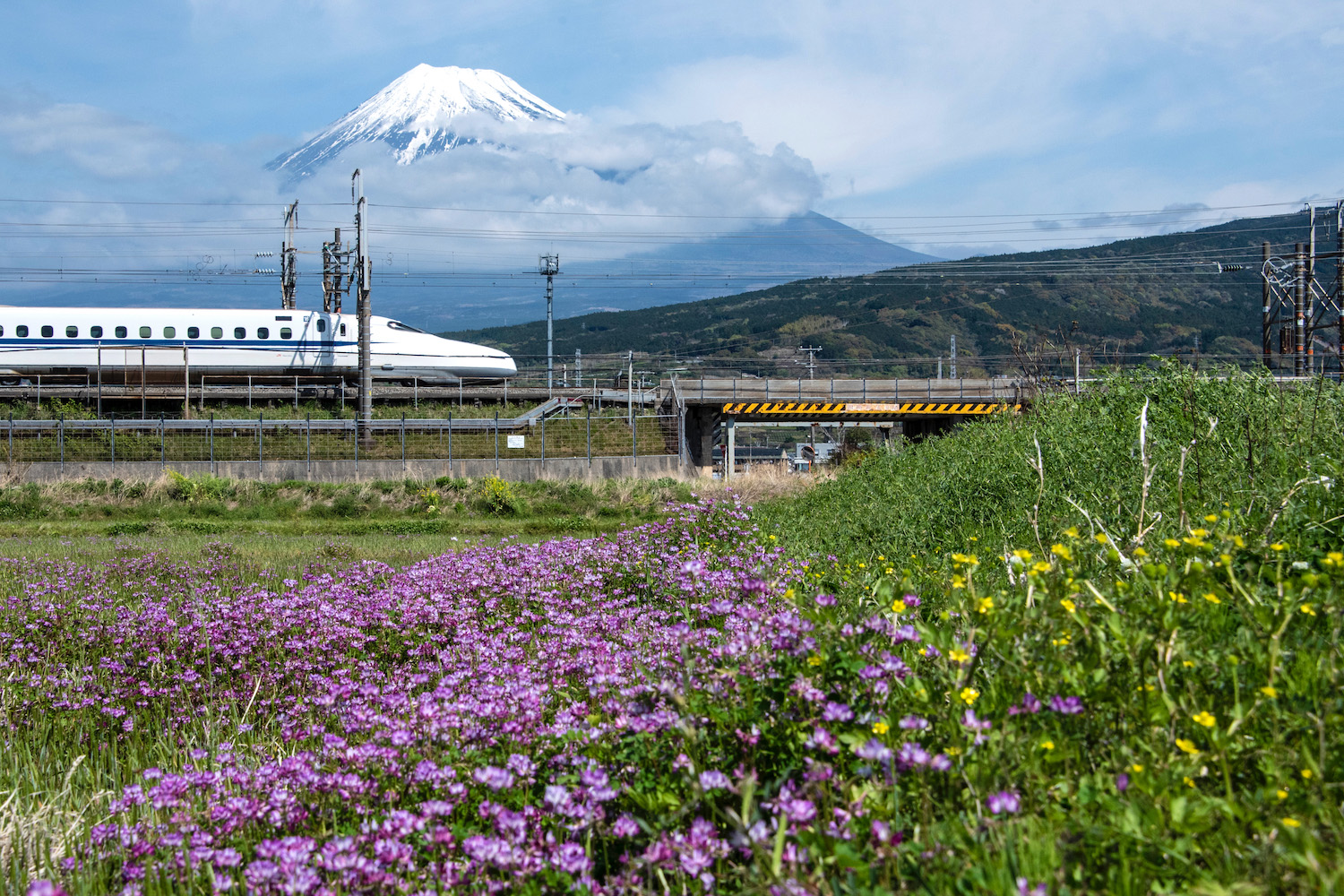 To address the elephant in the room: Yes, you should order a Japan Rail Pass, which are available in 7-, 14- and 21- day durations for your convenience. Note that while these versatile passes are good on all JR trains, including most Shinkansen bullet trains, they don't work on local subways or buses, or on private rail lines such as the Tobu Railway in Tokyo or Osaka's Nankai Railway. For non-JR transport, use a reloadable public transport card such as PASMO or Suica. As far as understanding Japanese trains and buses? Google Maps is pretty accurate; jumping in and doing it is the best way to learn! You may also need to rent a car in Japan, in some instances.
How Much Will My Trip to Japan Cost?
One of the things you're probably most curious about, if it's your first time to Japan, is how much your trip will cost. Japan (rightly) has a reputation as one of the most expensive countries in the world, after all. As a general rule, I'd recommend budgeting no less than ¥15,000/150 USD per person, per day for your trip to Japan, not including the cost of flights to and from the country. This works out to no less than $1,000 per week of travel in Japan.
Please note that this is a minimum cost, and assume you'll stay in relatively simple accommodation, will get around primarily using your Japan Rail Pass, will mostly eat simple meals in Izakaya pubs and Teishoku restaurants and won't shop a lot. If you plan to stay in luxury hotels, eat more than once or twice in Michelin-starred eateries, or rent a car more than occasionally, you can easily spend double or even triple this amount.
Do People Speak English in Japan?
Another accurate element of Japan's reputation is the relatively poor English skills of Japanese people. I didn't realize just how hard it was to get by speaking only English in Japan until I studied Japanese, however. Prior to my 日本語 studies, I simply got by communicating in a very basic way with hotel staff and other tourism industry workers, and any Japanese people who happened to approach me and speak in English.
This is not to say that you have to learn Japanese if it's your first time in Japan. However, it might be a good idea to learn some basic words and phrases. Some travelers like apps such as Duolingo; if you're really serious, you could sign up with an online Japanese language school, such as my good friend Eriko's. Either way, 頑張ってね!(That means "good luck"!)
Other FAQ About Your First Trip to Japan
What should I do on my first trip to Japan?
Unless you have an extremely passionate interest in one elements of Japanese culture, such as manga or Shintoism, I'd recommend taking a trip that's as eclectic and varied as possible. This not only means mixing the ancient and modern—morning at Tokyo's ancient Senso-ji temple, for example, followed by evening in futuristic Akihabara—but also varying up your food (don't eat sushi every meal!) and destinations. Even if it's your first trip, you'll want to go off Japan's beaten path at least a little bit!
How much does an average trip to Japan cost?
I generally count on an average cost of around ¥15,000 (~150 USD) per person, per day to travel in Japan. This ends up being at least $1,000 per week to travel in Japan, not including the cost of flights to and from Japan. If you spend two weeks in Japan, you should expect to spend no less than $2,000 per person, plus the cost of flights.
How many days should I vacation in Japan?
The most common length of trip to Japan is two weeks, but there's no one answer to this question. If you don't mind moving at a fast pace with very full days, you can see the entire Tokyo-Kyoto/Osaka-Hiroshima tourist trail in a week to 10 days. Alternatively, with three weeks or even a month in Japan, you can either explore typical destinations at a more leisurely pace, or see much more of Japan than you would with a week or two.
The Bottom Line
Who says that your first time in Japan has to be difficult? Once you answer a few simple questions, you'll have laid the foundation of your Japan adventure in no time, and with almost no effort. As over-simplistic as it might sound, deciding upon the basics (such as when to visit Japan, how long to stay and where to go when you get there) allows you to quickly begin sketching out the contours of any journey to Japan. Want extra help to make sure your first time in Japan is absolutely life-changing? Commission a custom Japan itinerary, and let me sweat the details. While I dig down into the nooks and crannies, you can brush up on your knowledge of Japanese food, or practice your photography skills.