In some cases, I understand why travelers want to compare certain destinations in Japan. Hiroshima and Nagasaki? Makes perfect sense, for reasons I shouldn't have to explain. Likewise, it's clear to me why you might be curious whether you should use your limited time to visit Shikoku or Kyushu, each of which are secondary islands.
In other instances, I feel more puzzled. For example, comparing Tokyo and Kyoto. While it's true that both cities have been the capital of Japan—but false that "Tokyo is just Kyoto backwards"—that's really where their similarities end.
Indeed, I'm not sure why so many people mention Kanazawa and Takayama in the same conversation. However, in this post I'm going to try to understand it, and to help you decide between them (if you want have time to visit both).
Why Do So Many People Think Kanazawa and Takayama Are Similar?
While Kanazawa is a coastal, mostly industrial city connected by Shinkansen to Tokyo and express train to Kyoto and Osaka, Takayama is a historical city nestled in the Japanese Alps; although you can get there via train if you originate in Nagoya or Toyama, it's otherwise accessible only by bus. Kanazawa's most attraction is a lush landscape garden, Takayama actually doesn't have a single "top" place to visit.
I frame the discussion like this—apologies in advance for oversimplifying it—because I want to highlight how little these two cities really have in common. While it's true that they are somewhat close to one another, at least on the map, even this borders on being irrelevant. There are few potential Japan itineraries where it would make sense to spend at least a night in Takayama but not Kanazawa (or vice-versa), assuming you intend to see both.
How to Compare Kanazawa with Takayama
Location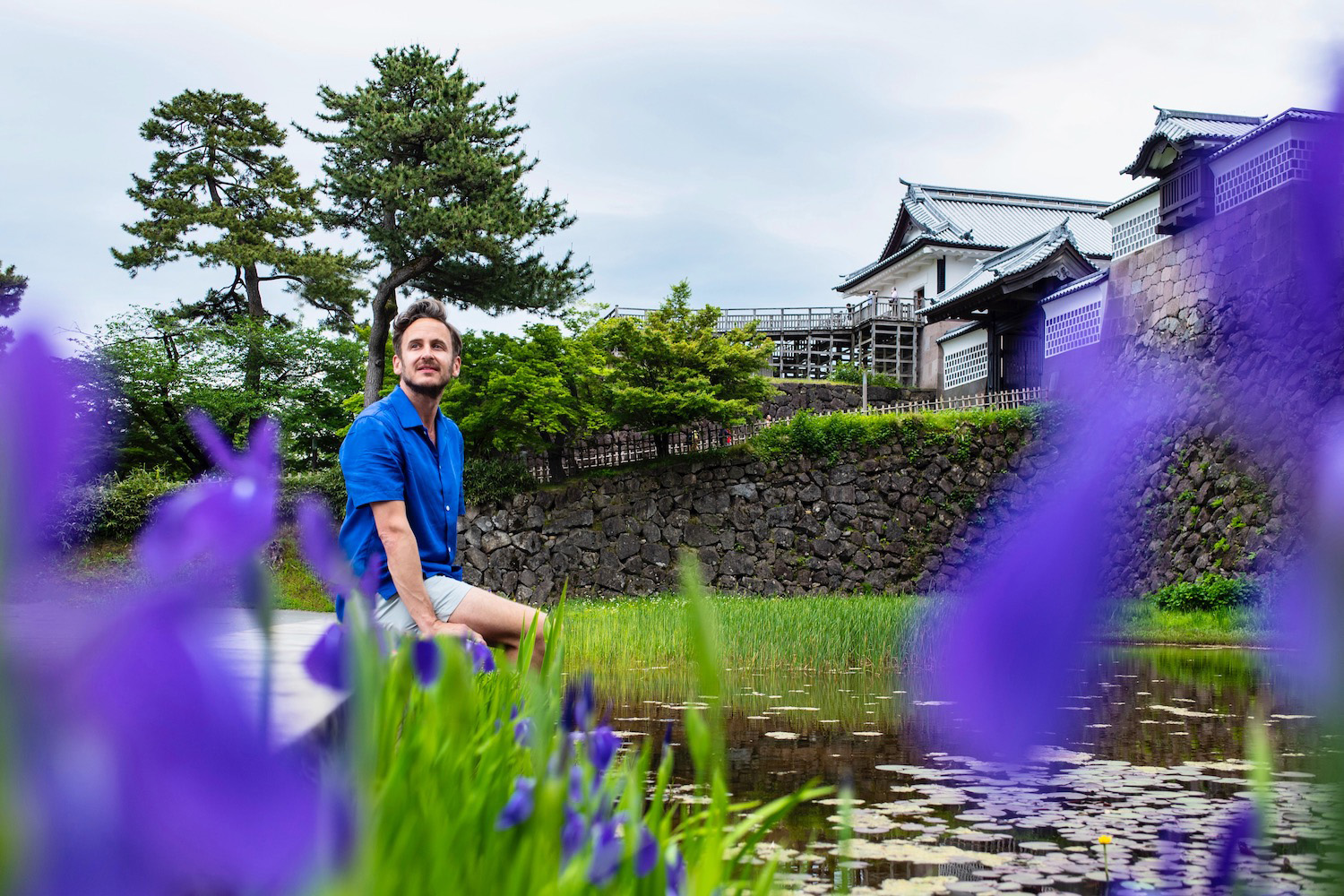 Kanazawa is located on the Sea of Japan coast, approximately 2.5 hours from both Kyoto (via Limited Express train) and Tokyo (via Shinkansen). Takayama, by contrast, is in the heart of the Japanese Alps. While it's relatively close to both Toyama and Nagoya, it takes 5-6 hours to reach either Tokyo or Kyoto.
TIP: Speaking of "location," it's an essential part of choosing the right hotel in both of these cities. Personally, I love boutique properties like UAN in Kanazawa and Hotel Wood in Takayama, although you may want to shop around.
Size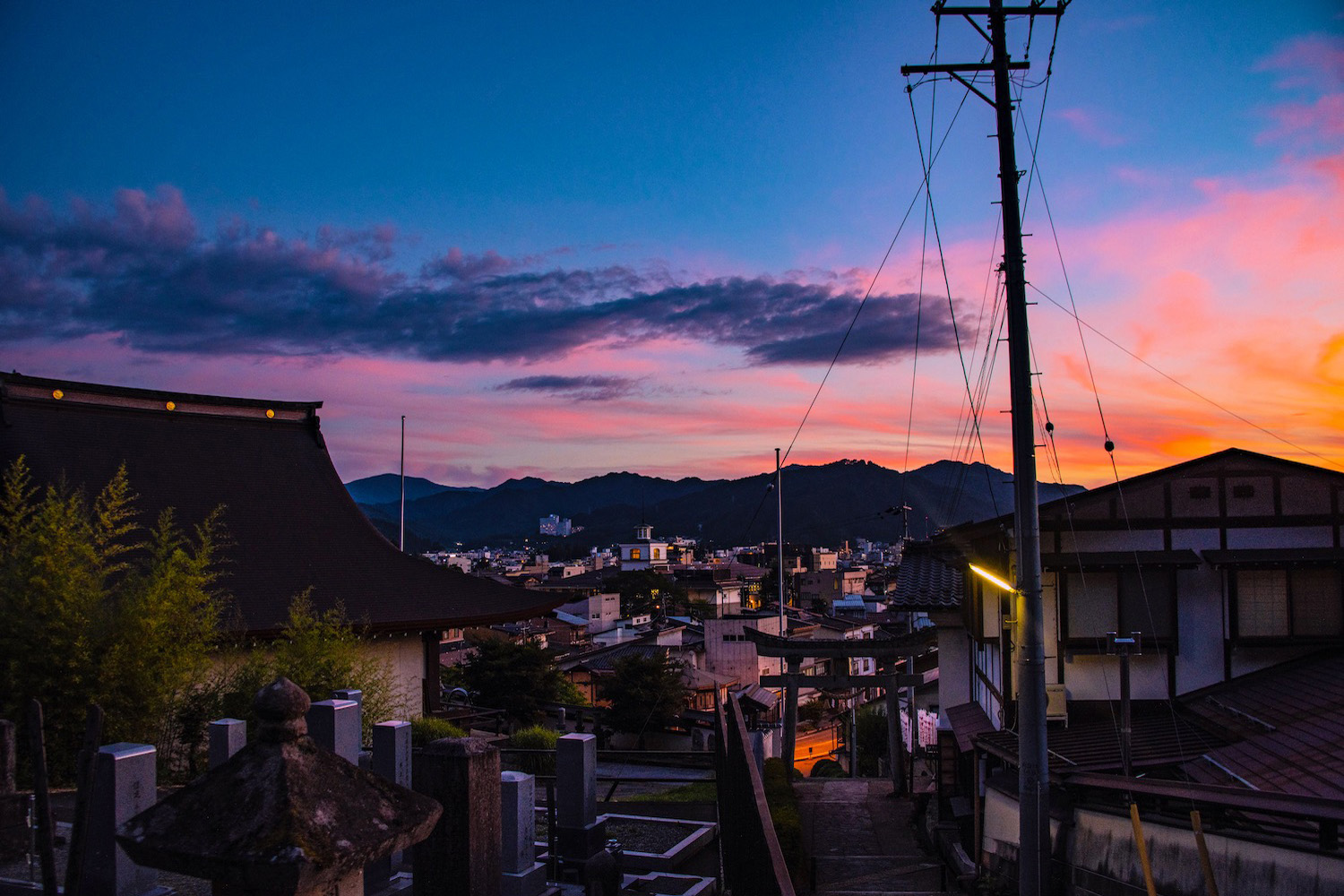 When comparing Takayama vs Kanazawa, it's really like comparing a city with a town. Kanazawa is a medium-sized city with several districts of interest to tourists, including the Geisha districts of Higashi-chaya and Kazue-machi, and the Nagamachi Samurai district. Takayama, on the other hand, is effectively just its somewhat amorphous "Old Town."
Attractions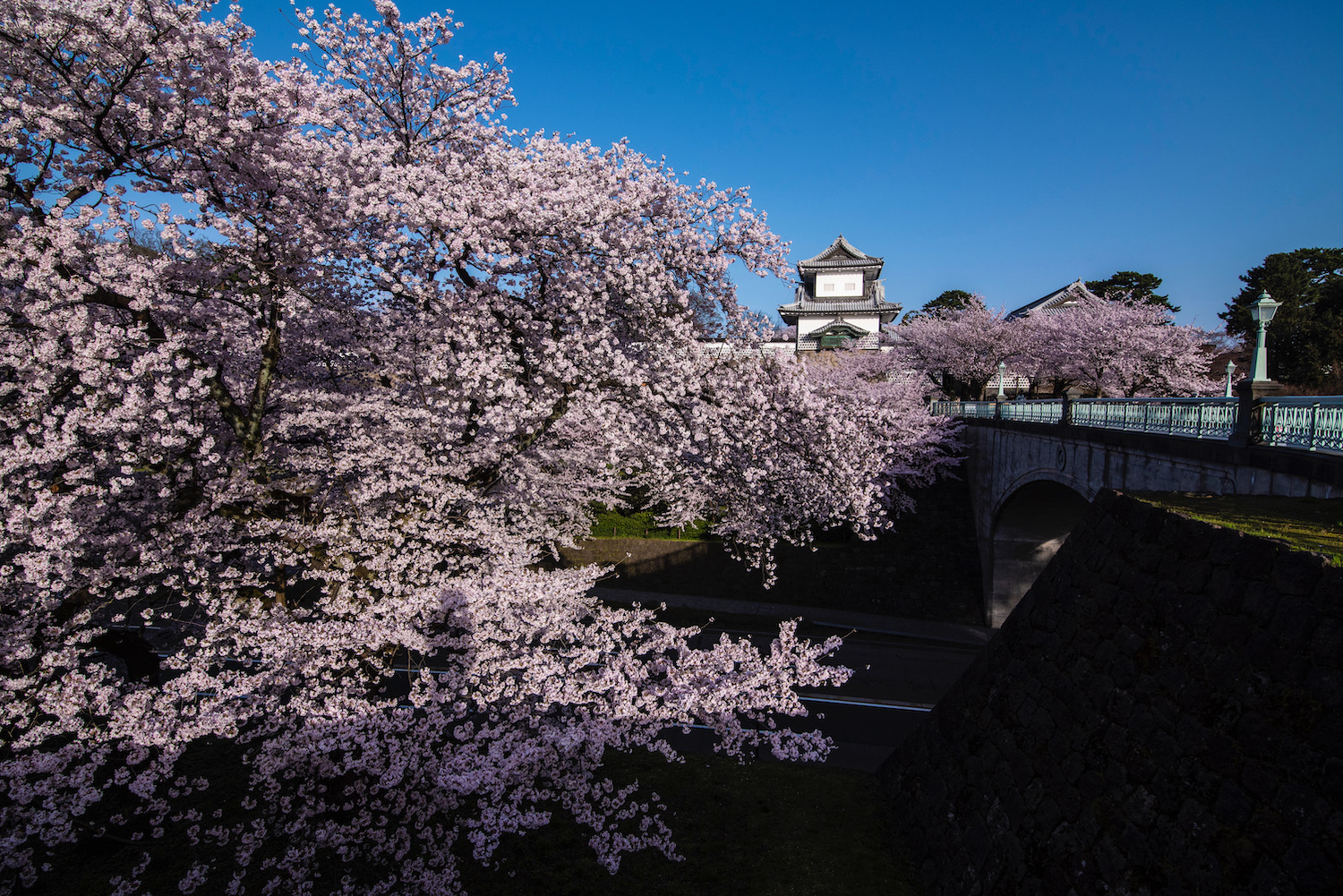 In Takayama, most tourists cross the Miya River and then walk down the Sanmachi Suji Old Street before completing either part or all of the Higashiyama Walking Course—that's the ball game. In Kanazawa, on the other hand, it takes an entire day simply to visit Kanazawa Castle and nearby attractions like Kenroku-en garden and Omicho Fish Market, never mind the Geisha and Samurai districts I mentioned before.
Seasons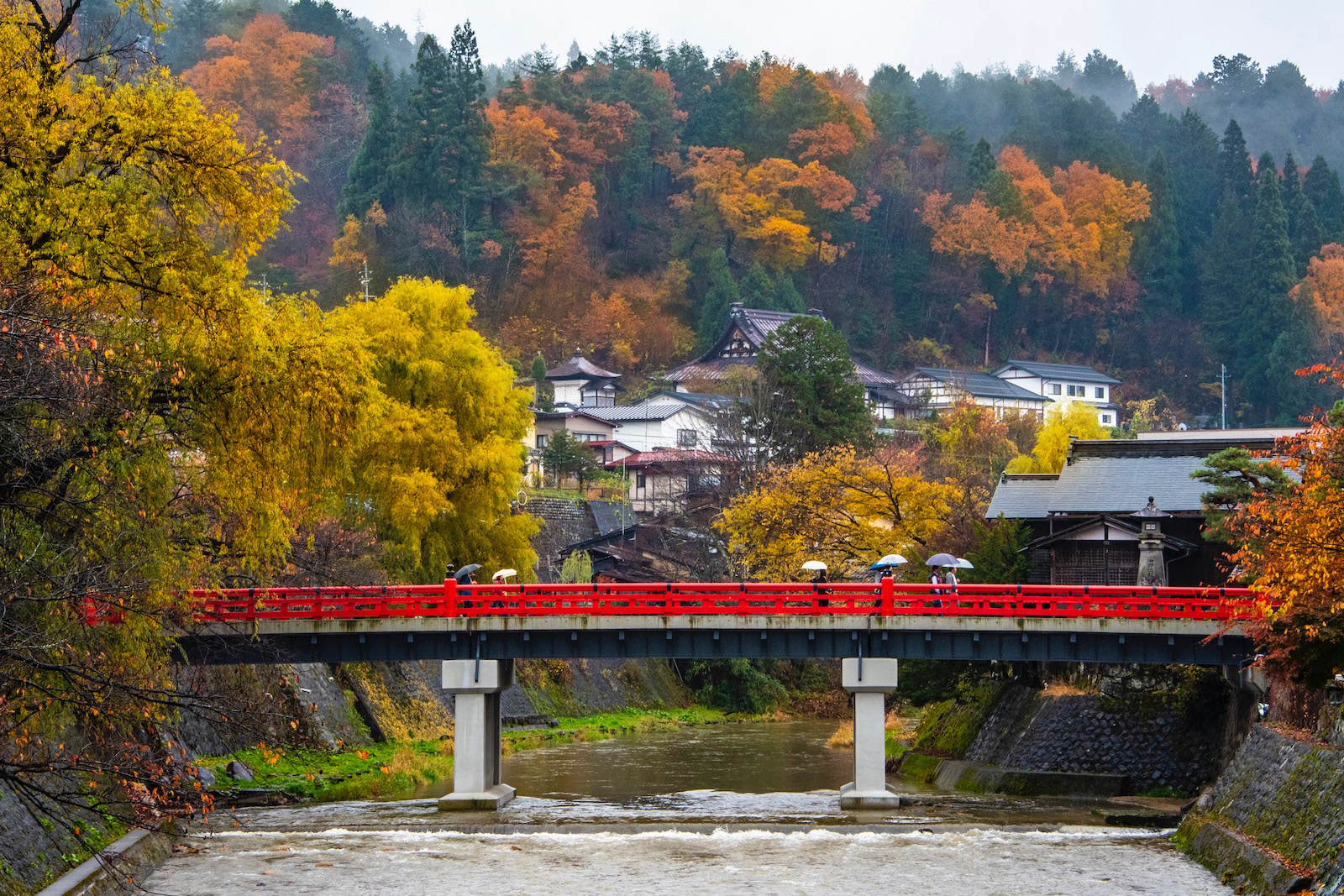 This is another place where the Kanazawa vs Takayama differences are pretty stark. Kanazawa's coastal location makes for milder, less snowy winters than you find in Takayama, which is buried deep basically from December until February or March. Takayama also sees sakura bloom a week or two after Kanazawa; its trees have completely lost their leaves by the time the first of Kanazawa's peak.
Cuisine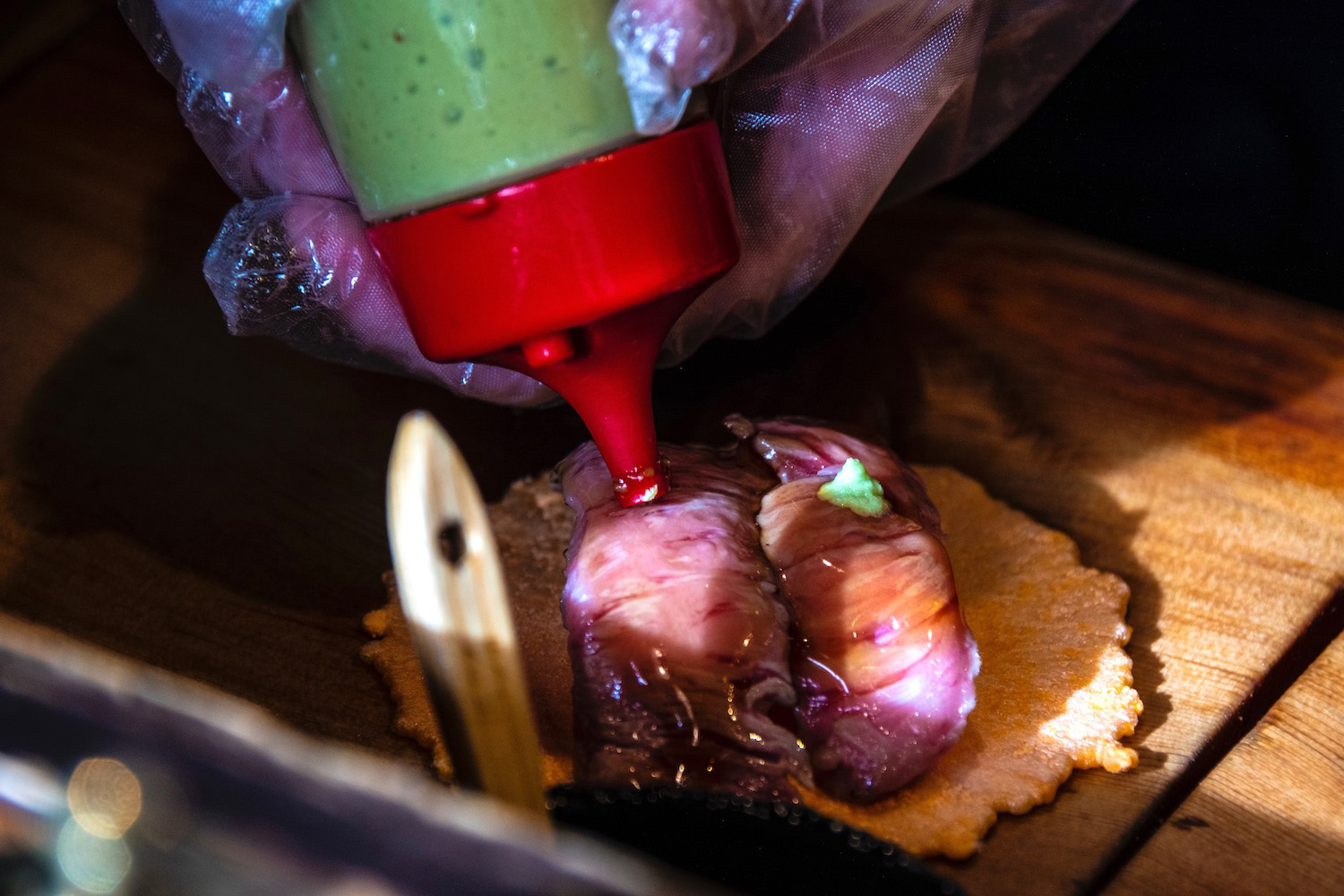 I mentioned Omicho Fish Market earlier; this is indeed the culinary heart of Kanazawa. Notably, crab (kani) is available here year-round, but is especially fresh and delicious during the winter. Takayama, meanwhile, is all about beef (specifically, Hida beef), whether served as succulent steaks, or as unique beef sushi.
How to Visit Both Takayama and Kanazawa
Assuming you have at least two weeks in Japan, it's relatively easy to visit both Kanazawa and Takayama. One way to do this would be to ride a Thunderbird limited express train from Kyoto to Kanazawa. After spending 2-3 days here (including, potentially, a day trip either to Fukui, the Noto Peninsula or Shirakawa-go) travel by direct bus or train (via Toyama) to Takayama. Spend a couple of days there, before continuing back to Tokyo (to fly home) or over the Japanese Alps to Matsumoto, if you still have more time.
Another option, assuming you have more time in Japan, is to ride the train from Takayama to Nagoya. From here, you could head southward to Mie and Wakayama prefectures, or eastward into Shizuoka prefecture (you could stay close to the coast on the Izu Peninsula, or instead head north to Mt. Fuji) on your way back to Tokyo. As you can see, the combinations are practically endless!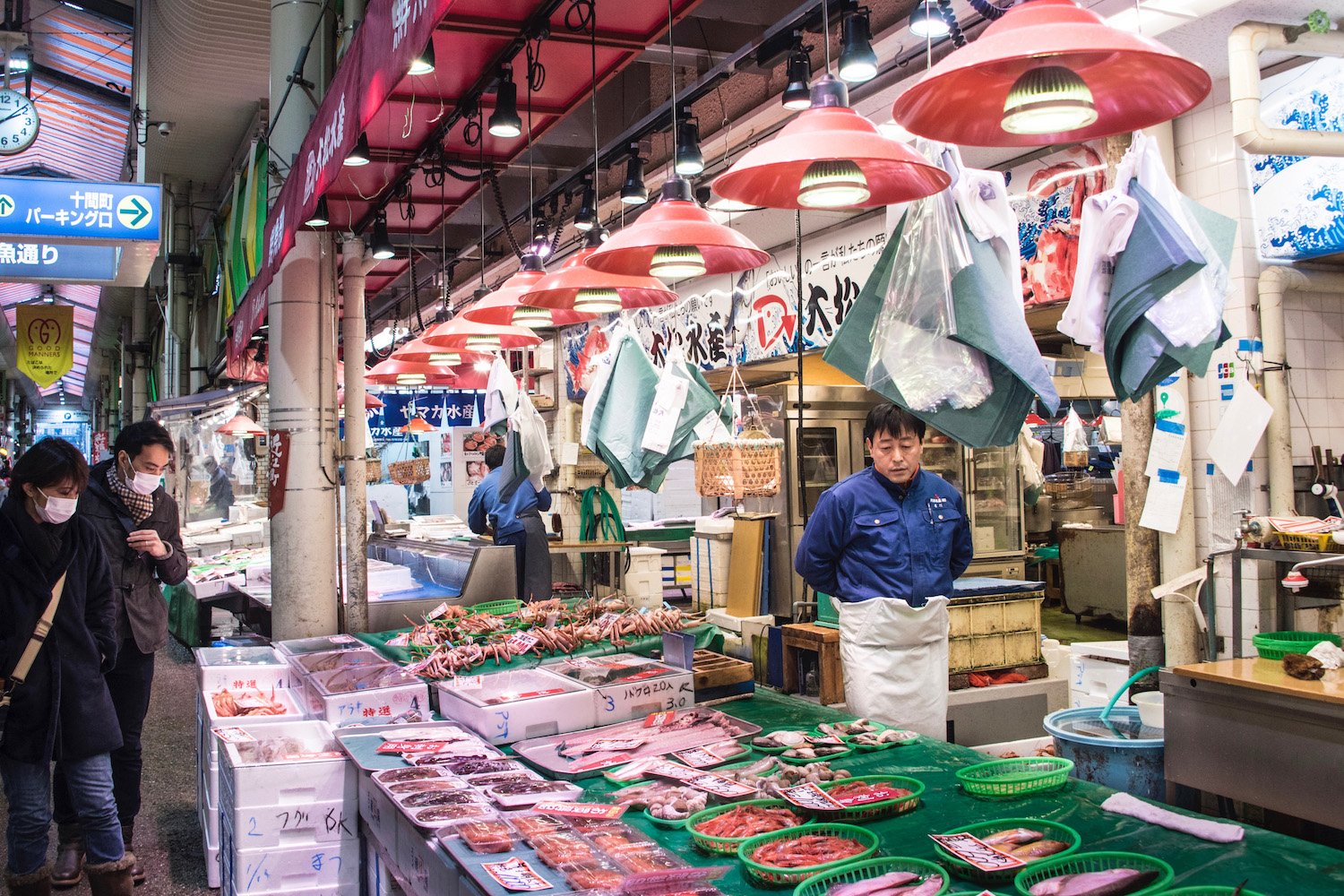 Other FAQ About Kanazawa and Takayama
Is it better to stay in Kanazawa or Takayama?
Kanazawa and Takayama are completely different cities; whether one is "better" than the other will really depend on what you expect from a travel destination. With this being said, there's a lot more to do in Kanazawa, which is also better connected to other cities and regions, thus opening up more possibilities for day trips.
Can you do a day trip from Kanazawa to Takayama?
It's possible to do a day trip from Kanazawa to Takayama, although you should plan on setting off early and coming back late if you want to see everything. In terms of getting there, you can either go directly by bus, or take a train that stops en route in Toyama. If you go by bus and time things right, you may be able to stop in Shirakawa-go on the way to or back from Takayama.
Does JR Pass cover Kanazawa to Takayama?
It is possible to use the JR Pass to get from Kanazawa to Takayama (or vice-versa). Specifically, you'll want to ride a Shinkansen from Kanazawa to Toyama, where you can connect to a limited express train. Many travelers, however, prefer the convenience of a nonstop Nouhi Bus, which of course requires you to pay out of pocket.
The Bottom Line
Should you visit Kanazawa or Takayama? Obviously, I think both of these cities are worth your time on your next trip to Japan. On the other hand, if you do end up skipping one, I don't think it should have anything to do with whether or not you go to the other: Kanazawa and Takayama really have very little in common, apart from being located relatively close to one another. ("Relatively" being the operative word—they're still several hours apart!) Want to clear up every one of your ambiguities before you land in Tokyo? Commission a custom Japan itinerary, and let me work out all the kinks for you!