Although it's Japan's second city, the fact is that an Osaka 2 day itinerary represents that amount of time most people spend there. There are several reasons for this. For tourists who've just spent time in Kyoto, Osaka (which is just 30 minutes away by train) can be something a come-down destination. For people in the city on business, two days is often on the high end of how long they have to explore Osaka on their own.
I haven't written this article to analyze the reasons why Osaka remains woefully underrated, however. Rather I want to tell you, as concisely and engagingly as possible, where to go in Osaka in two days, as well as what to eat and where to stay while you're there.
Why Spend Only 2 Days in Osaka?
OK, so I lied a bit in the intro—I'm always down for some psychoanalysis! And my analysis is rather simple: Most people, when planning their Kyoto itinerary, don't realize how close (or amazing) Osaka is until it's too late, which makes the city something of an afterthought. There are also people who are more conscious in their planning, but are simply unaware of the wealth of things to do in Osaka, and thus choose to plan an Osaka 2 days itinerary.
Likewise, as I noted, there are the business travelers, and another important type of niche traveler: Those who come in March to see the sumo tournament. Regardless of where you fall on this spectrum, or the extent to which I think you should spend more than 2 days in Osaka, I don't judge. I'm here to help you have a good time, not to make you feel bad!
Things to Do in Osaka in 2 Days
Make a Beeline for Osaka Castle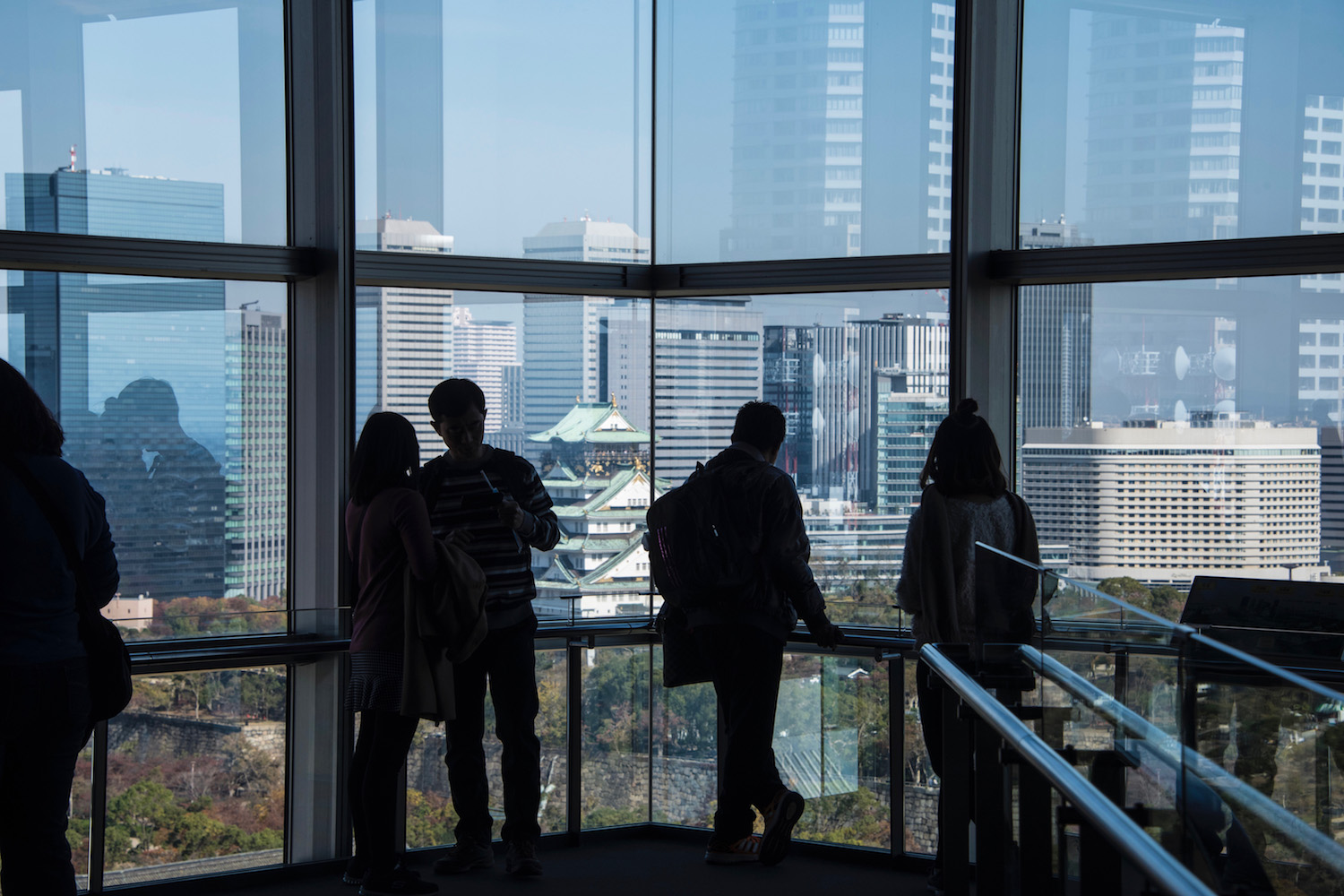 The focal point of your Osaka 2 day itinerary (or any Osaka itinerary, if we're being honest) should be 16th-century Osaka Castle, which is deservedly the star attraction of the city. Beautiful in all four seasons, boasting convenient opening hours and located conveniently to the rest of Osaka, Osakajo (as it's known in Japanese) is also beautiful from the 10th-floor observation deck of the nearby Osaka Museum of History.
Say Your Prayers at Shitenno-ji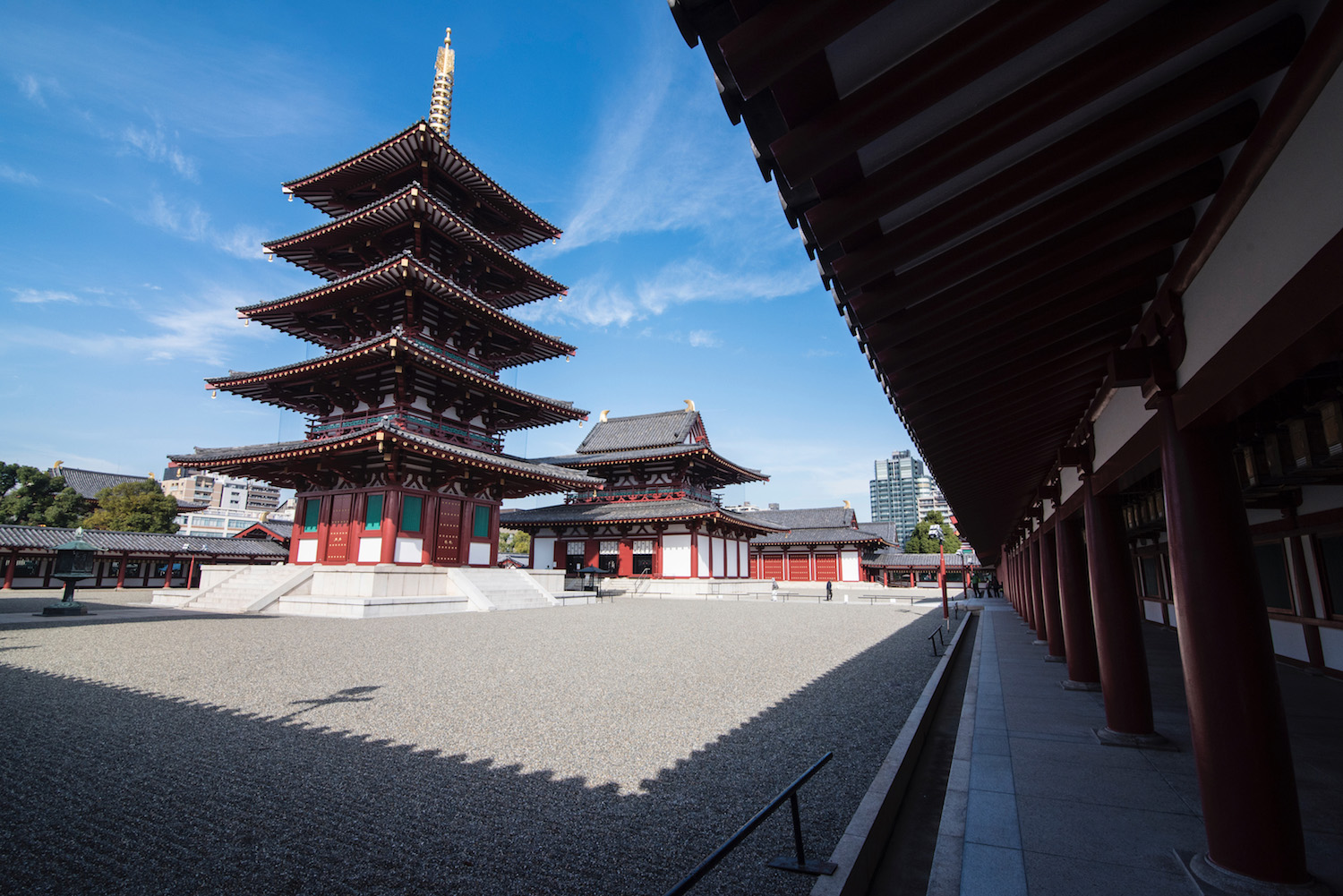 If you're actually looking for an Osaka 1 day itinerary, one of the three things that will be on it (in addition to Osaka Castle and street food along Dotonbori pedestrian street, which I'm about to explain in greater detail), another Osaka must-visit is 3rd century Shitenno-ji temple. Depending on your appetite for sacred sites, you might also ride the historic Hankyu Tramway southward from Tennoji Station to Sumiyoshi Taisha, which is even older than Shitenno-ji, during your 2 days in Osaka.
Eat the Night Away Along Dotonbori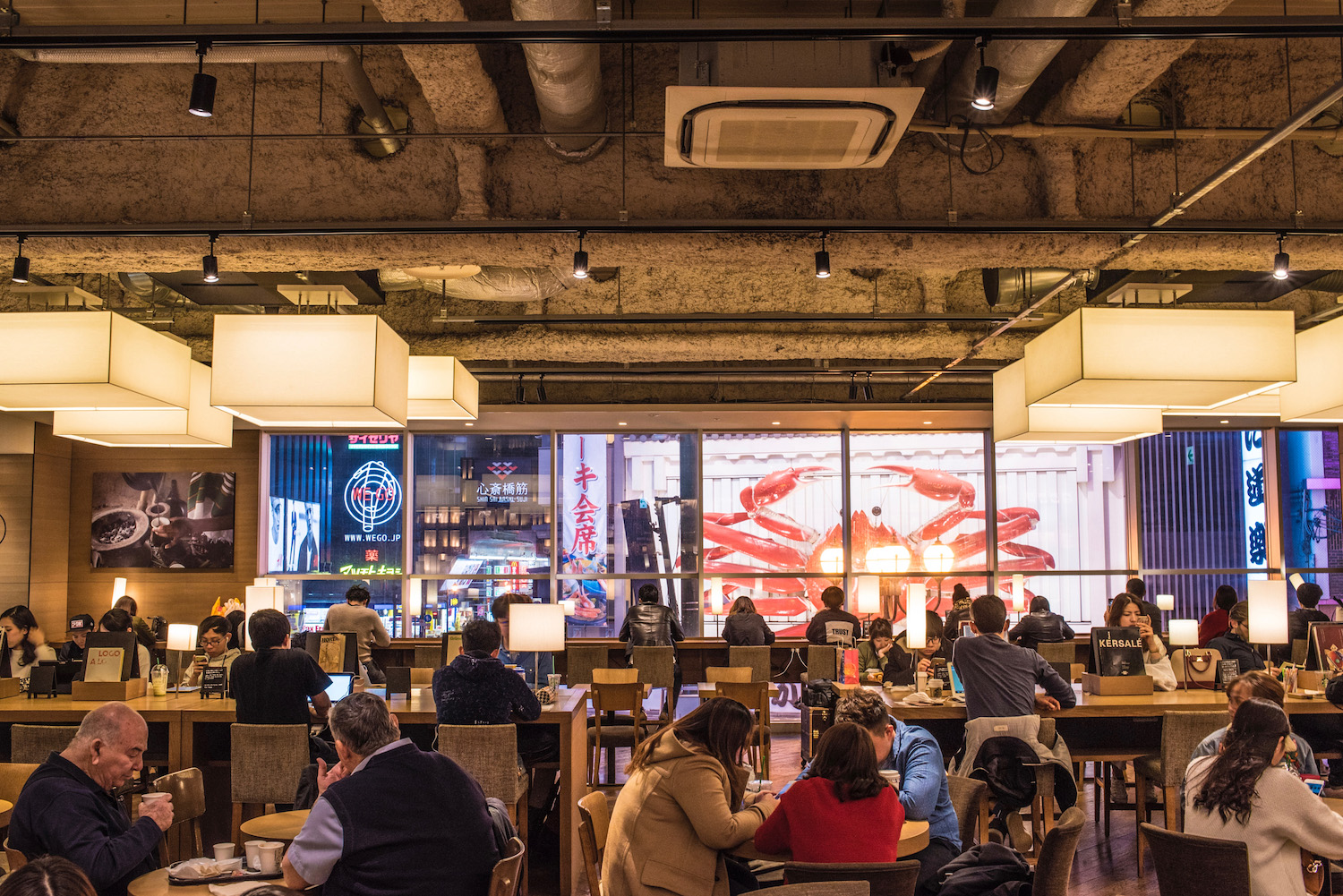 Perfect both if you have one day in Osaka or for a Osaka 2 day itinerary, the aforementioned Dotonbori pedestrian street is a feast for several senses. If you don't fall in love with the flavors of takoyaki octopus fritters and gyoza dumplings, you'll definitely be smitten with animatronic sea creatures (an octopus and a crab, to name just a couple), or the iconic Glico Man that rise above the canal just north of the main street. Other things to do in Osaka at night include nearby Kuromon Market, the Shinsekai bar district or Umeda Sky building, which is one of Japan's best city viewpoints.
Take the Kids (or Your Inner Child!) to the Aquarium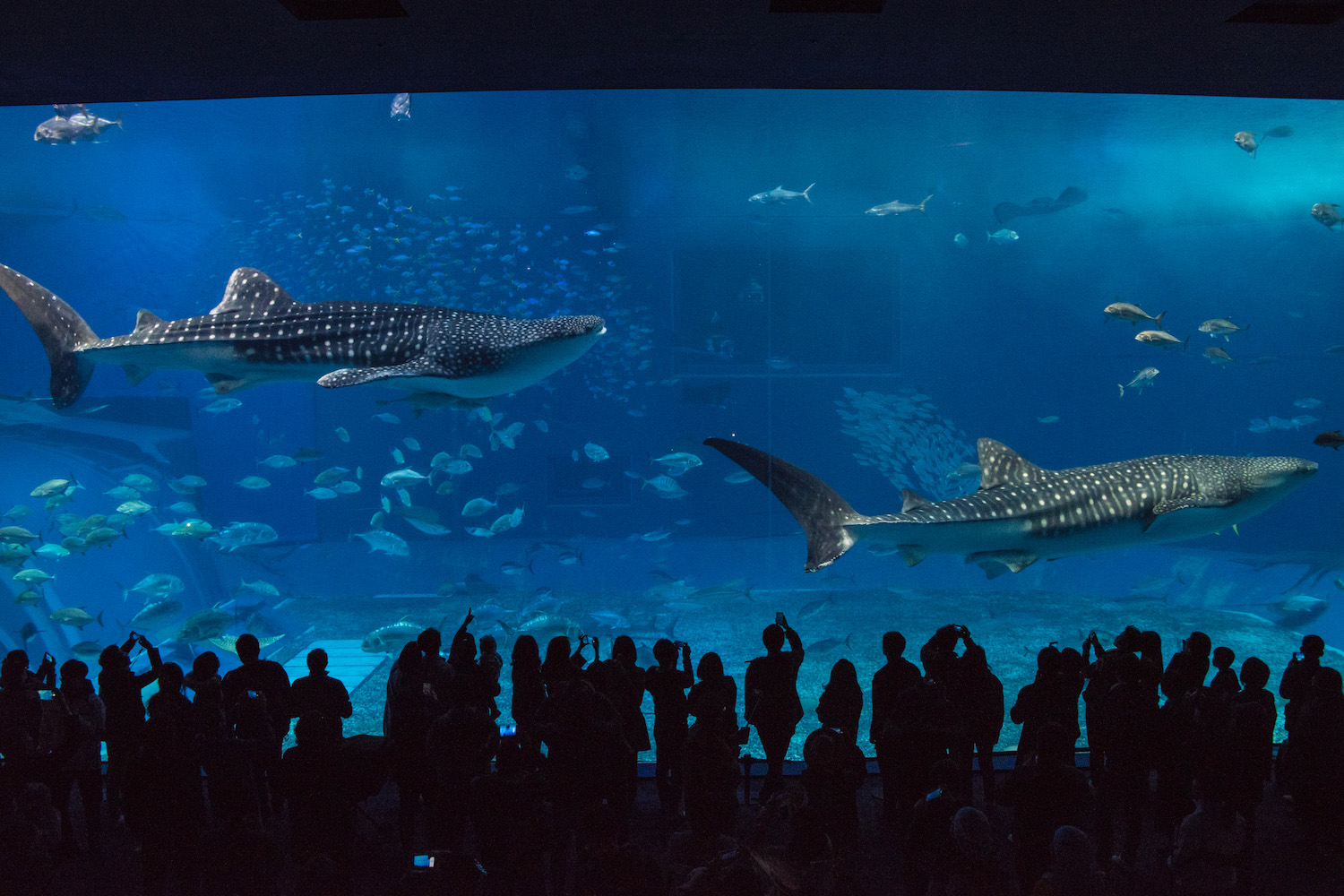 Presuming you have at least two days in Osaka, another worthy addition to your list of Osaka sightseeing is Kaiyukan Aquarium, which is a particularly good choice if you have children (or just curious adults!). The Osaka Aquarium is also a short distance from award-winning Universal Studios Japan, and also conveniently positions you for an exhilarating ride aboard Tempozan Giant Ferris Wheel.
Take Day Trips from Osaka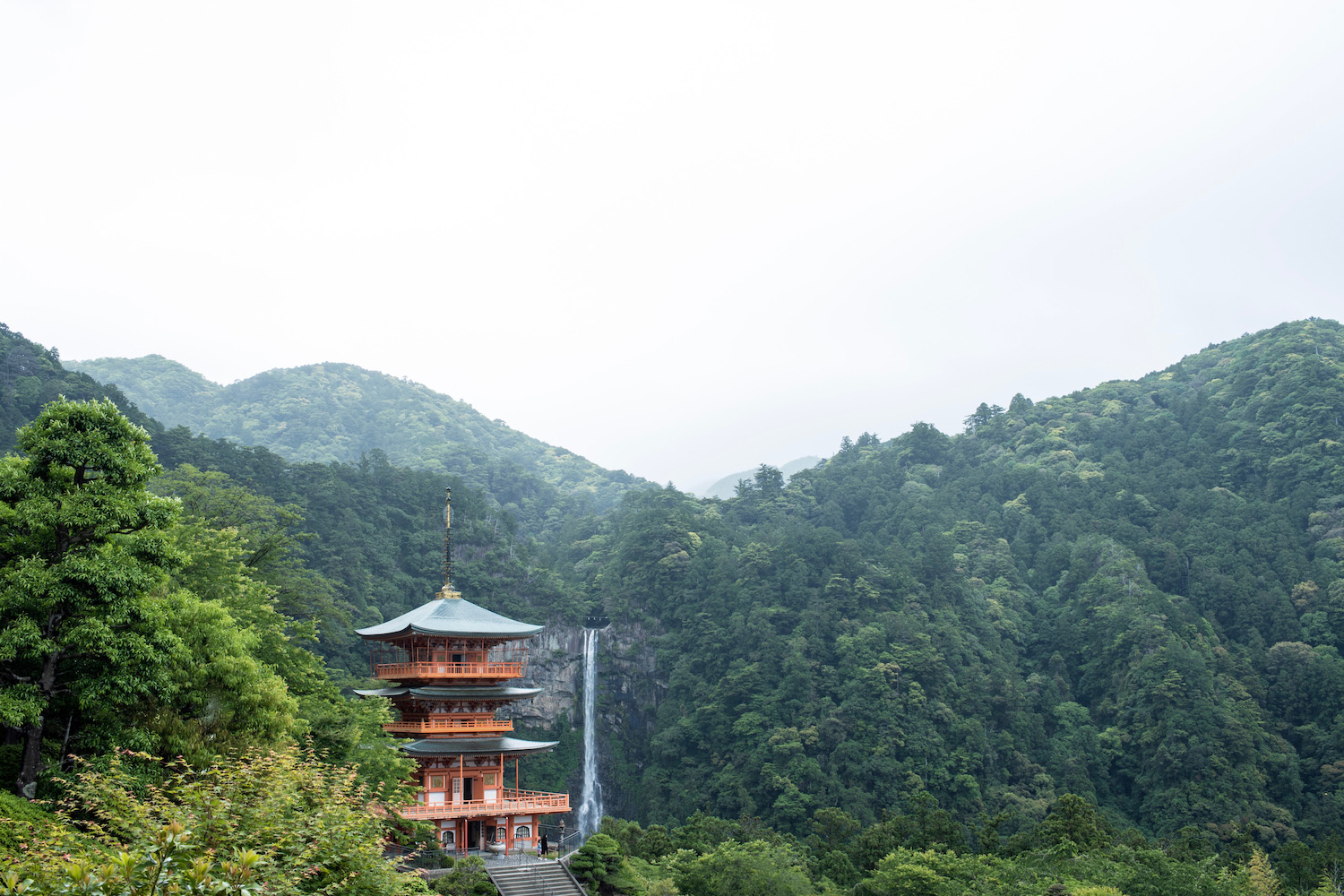 If you've checked out my Osaka Kyoto itinerary (or several other posts I've written about the Kansai region), then you know a main appeal of Osaka (and Kyoto, for that matter) is the wide variety of day trips you can take. Whether you come in autumn and eat momiji (maple) tempura in Minoh, see cherry blossoms at Yoshino mountain in spring, hike through Wakayama prefecture in summer or visit the deer of Nara any time of the year, Osaka is a day tripper's paradise!
Where to Stay in Osaka for 2 Days
The best place to stay in Osaka will depend somewhat on your budget and personal preferences, but for a short trip I believe location in the most important factor. To be sure, while luxury properties such as the St. Regis Osaka and Ritz-Carlton Osaka are among the very best hotels in Japan, I tend to prefer a stay at Hotel Welina Umeda (which is walking distance to Osaka Station) or Hotel the Flag (located in Shinsaibashi, just one stop down the Midosuji Subway line) for sheer convenience as you attemplt to see Osaka in 2 days.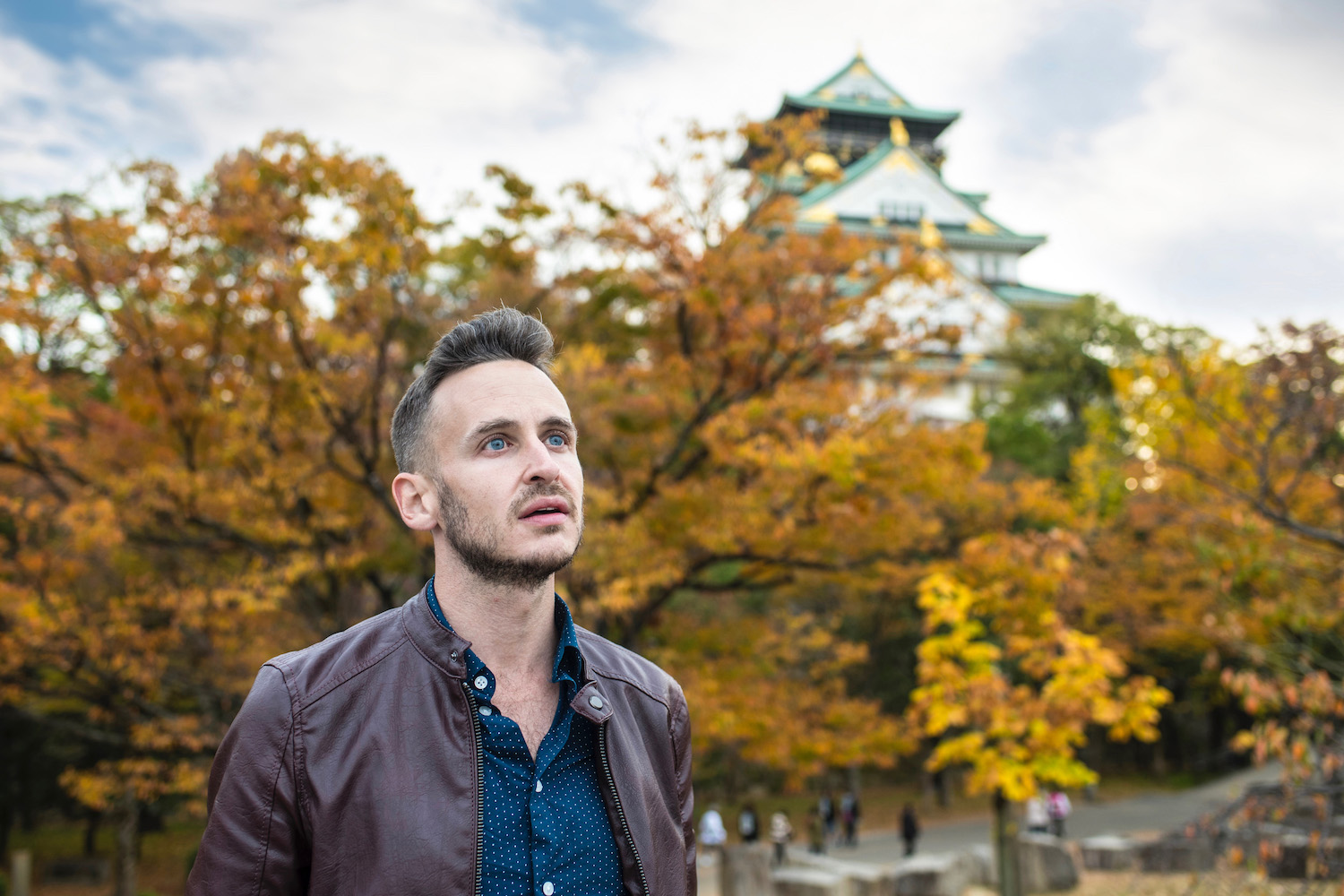 How to Spend Longer Than 2 Days in Osaka
Have some flexibility in your trip to Japan, and want to plan for an Osaka itinerary, 2 days or longer? This is a decision you won't regret. In addition to opening up more opportunities for the Osaka day trips I've listed above, spending longer than a 2 day Osaka itinerary will allow you to take more bites of takoyaki, stroll more laps around Osaka Castle, watch more sunsets from the Umeda Sky Building or discover entirely new nooks and crannies of the city. If, when it comes to Osaka, 2 day itinerary is the minimum rather than the maxmimum, you'll really be in for a treat!
Other FAQ About Spending 2 Days in Osaka
Is 2 days in Osaka enough?
Although I can't say that 2 days in Osaka is "enough," it is sufficient if that's all you can afford to devote to the city right now. I personally hope that 48 hours in Osaka will whet your appetite for a longer trip here in the future.
Is Osaka better than Kyoto?
Osaka is so different from Kyoto it's difficult to compare them. While Osaka is a vibrant, cosmopolitan metropolis, Kyoto is all about an ancient energy brought into the 21st century by Japanese technology and thinking. A trip to Japan is not complete without visiting both!
How far is Osaka and Kyoto?
It takes about 30 minutes to travel between Osaka and Kyoto via train, usually via a Special Rapid service on the JR Lines, or riding the Keihan Railway from stations in Kyoto's Higashiyama to Yodoyobashi in Osaka. Note that the Shinkansen isn't a good option, since Osaka's Shinkansen station (Shin-Osaka) is outside the city center.
The Bottom Line
When it comes to Osaka, 2 days is enough, though more are always ideal. You should be able to plan your Osaka 2 day itinerary pretty quickly, assuming you've diligently read through this post. No matter how you ultimately split up your time in Osaka, two days divided between one in the city-proper and a day trip, or take your time exploring Osaka attractions in the city center, you're now armed with the knowledge to easily put together a first-rate trip of Japan's second city. Still feel stymied, whether with an Osaka two day itinerary or in general? Follow in the footsteps of hundreds of other travelers, and consider hiring me to plan a custom Japan itinerary for you.