Determining the best area to stay in Osaka is difficult first and foremost because most travelers don't think to come here. I often have to coax my custom Japan itinerary clients into visiting—they'd just as soon spend all their time in Kyoto or Nara.
In spite of its size and richness, however, Osaka is pretty straightforward in terms of its organization. It's a grid-pattern city, more or less, and most of what you'll want to see and do is right in the middle of that grid.
Continue reading to learn about the best places to stay in Osaka—not only which neighborhoods I like the most, but also some particular Osaka hotels. I'll also provide a quick overview of how to get around Osaka, which you won't want to miss.
Why Where You Stay in Osaka Matters
Forget, for a moment, what I just said about Osaka's simple, straightforward organization. Actually, remember it—take it to heart—and then ponder how I opened this article, i.e. by explaining that many people don't originally plan to come to Osaka. This is to say, the reason choosing the best area to stay in Osaka is essential is because you probably aren't going to have very long here. (Two days in Osaka, in my experience, is the most popular length of stay.)
Assuming you have just 48 hours in Osaka, staying where you plan to explore is essential. For some travelers, this will mean a hotel near Osaka Castle or the Dotonbori pedestrian street, while others will want to stay near the Universal Studios Japan Park. Still others, for whom a trip to Osaka is as much a means to an end as a destination (namely, a base for day trips to Kobe, Himeji or Nara), staying near Osaka or Shin-Osaka stations is the best idea.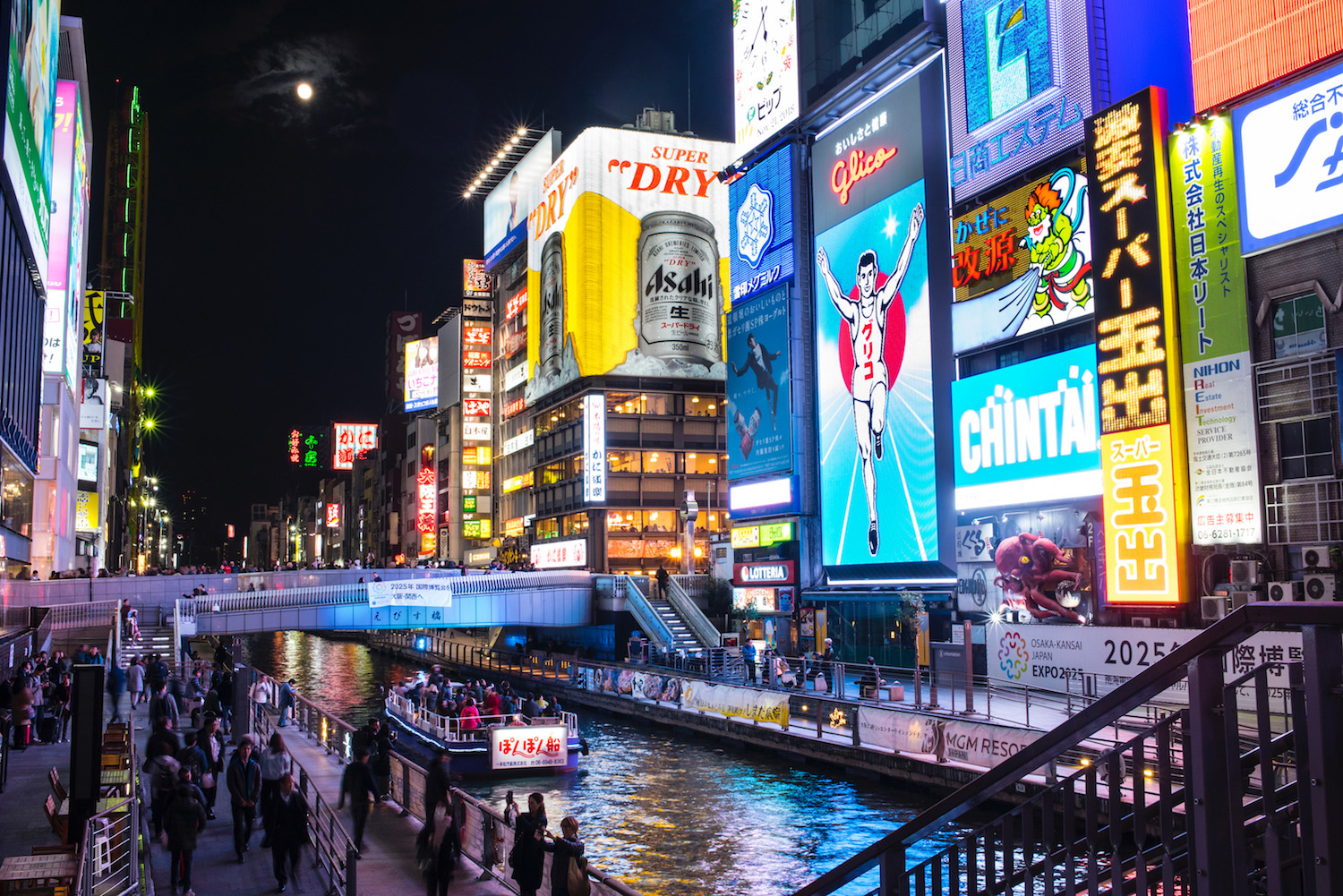 Osaka's Top Neighborhoods
Umeda
Location, location, location! If being near Osaka Station if essential to you, you'll want to search for hotels in the Umeda neighborhood, which shares a name with an Osaka Metro station. Of course, it's not just proximity to a transit hub that's advantageous about staying in Umeda. There are plenty of restaurants and shops in this area; you're also not far from the Umeda Sky Building, which offers one of the best Osaka night views.
Namba
If eating Japanese food is your priority in Osaka (and it should be), Namba might qualify as the best area to stay in Osaka. It's just steps from the lively (and delicious) Dotonbori pedestrian street, as well as Kuromon Market. Moreover, you'll be close to Nankai-Namba station, which is where most journeys to holy Mt. Koya begin, and right along the convenient Midosuji Line of the Osaka Metro.
Osaka Castle Area
The bad news? Many hotels near Osaka Castle leave something to be desired—you will probably pay more than you need to, even if you end up choosing a budget hotel. The good news? It's priceless to be near this landmark, especially if you happen to be visiting Osaka during cherry blossom season, when you'll probably be spending a fair amount of time photographing the park around the castle.
Shitaderamachi
If, on the other hand, proximity to Osaka's temples and shrines are your priority, sacred Shitaderamachi might be the best area to stay in Osaka for you. In addition to being walking distance from Shi-tenno-ji temple, Shitaderamachi is also convenient to the Tennoji transport hub, and to the lively Shinsekai district. Here, you can even stay in an actual Buddhist temple, in the form of Waqoo Shitaderamachi!
Near Universal Studios
Universal Studios Japan is a bit outside Osaka's city center, located to the northwest of downtown on the south bank of the Yodo River in the general direction of Kobe. While it's relatively easy to commute here from central Osaka (specifically, via the JR Sakurajima Line), there's something to be said about staying here, assuming that time at the park is the priority for your trip. (You can say the same thing when it comes to Tokyo's Disney parks.)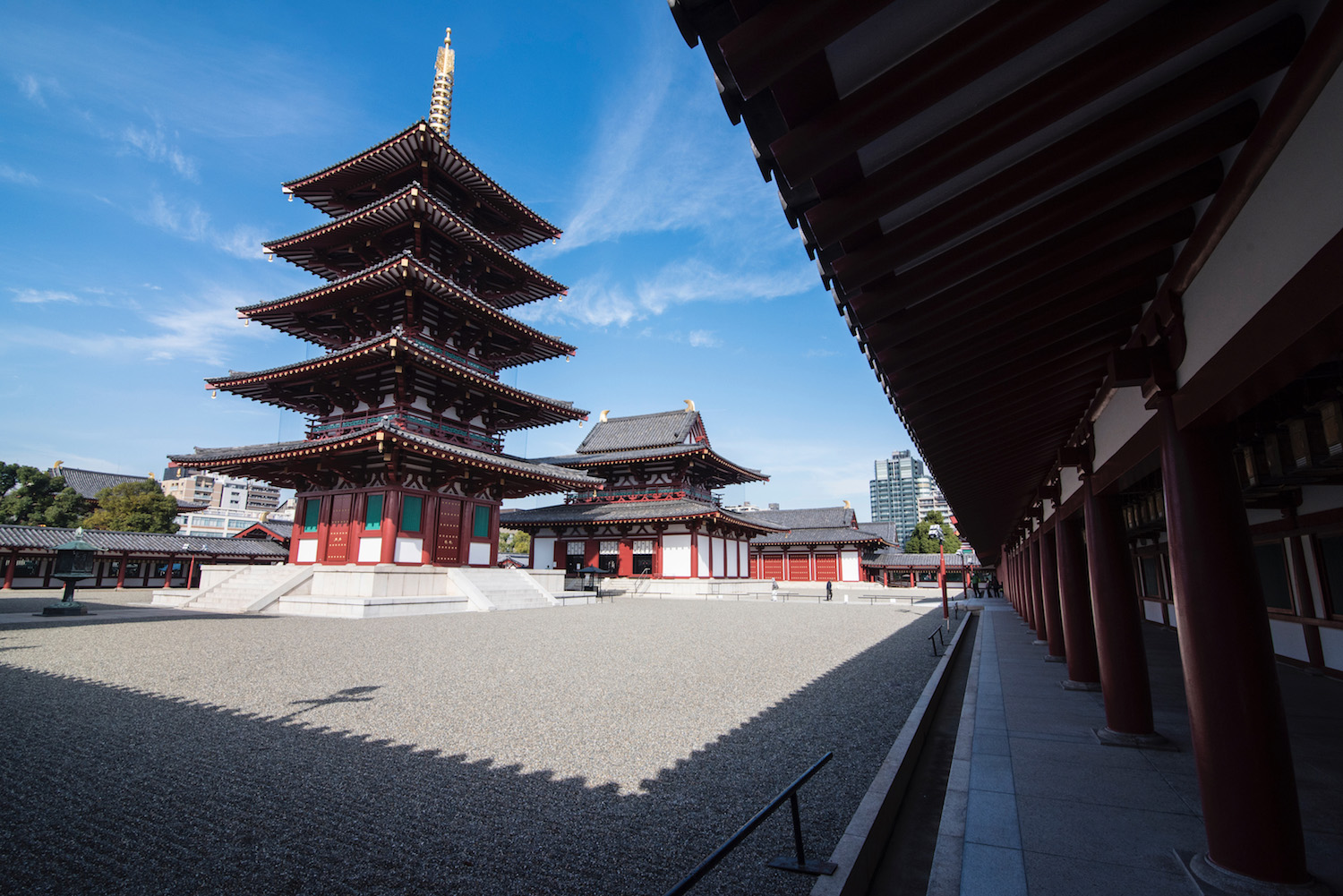 My Favorite Osaka Hotels
Regardless of which area of Osaka you call home, the city has plenty of fabulous hotels. On the more affordable end of the spectrum, I like properties such as Hotel the Lutheran (which is just a stone's throw from Osaka Castle) and UNIZO INN Osaka, which is located in Kitahama just a few stops down the Midosuji Line of the Osaka Metro from both Osaka and Shin-Osaka stations.
If you think that near Umeda and Osaka stations is the best area to stay in Osaka and you aren't strapped for cash, you may prefer to stay in Osaka luxury hotels. My favorite properties in this part of town include Conrad Osaka, which offers views that compete with those you enjoy from atop the Umeda Sky Building, as well as The Ritz-Carlton Osaka, which is literally walking distance from the Osaka Station entrance.
How to Get Around Osaka
Osaka is an easy city to understand, layout-wise, and it's also an easy city to get around. The Osaka Metro, for example, is at least as convenient as Tokyo's, but has many fewer lines and is much easier to understand. For most travelers, the north-south Midosuji Line is the most relevant part of the Osaka underground, although you'll sometimes need to avail east-west travel, namely if you don't want to walk 30 minutes or more to Osaka Castle.
Another indispensable part of the Osaka mass transit network is the Osaka Loop Line, which is great for sightseeing. For example, if you arrive in Osaka before you're able to check in at your Osaka hotel, you can drop your bag in a coin locker, then board the Osaka Loop Line. After stopping for a while at Osakojokoen station to explore Osaka Castle, you can get back on and ride to Tennoji, and explore Shitaderamachi before riding the Metro back to Osaka Station and picking up your bag en route to your hotel.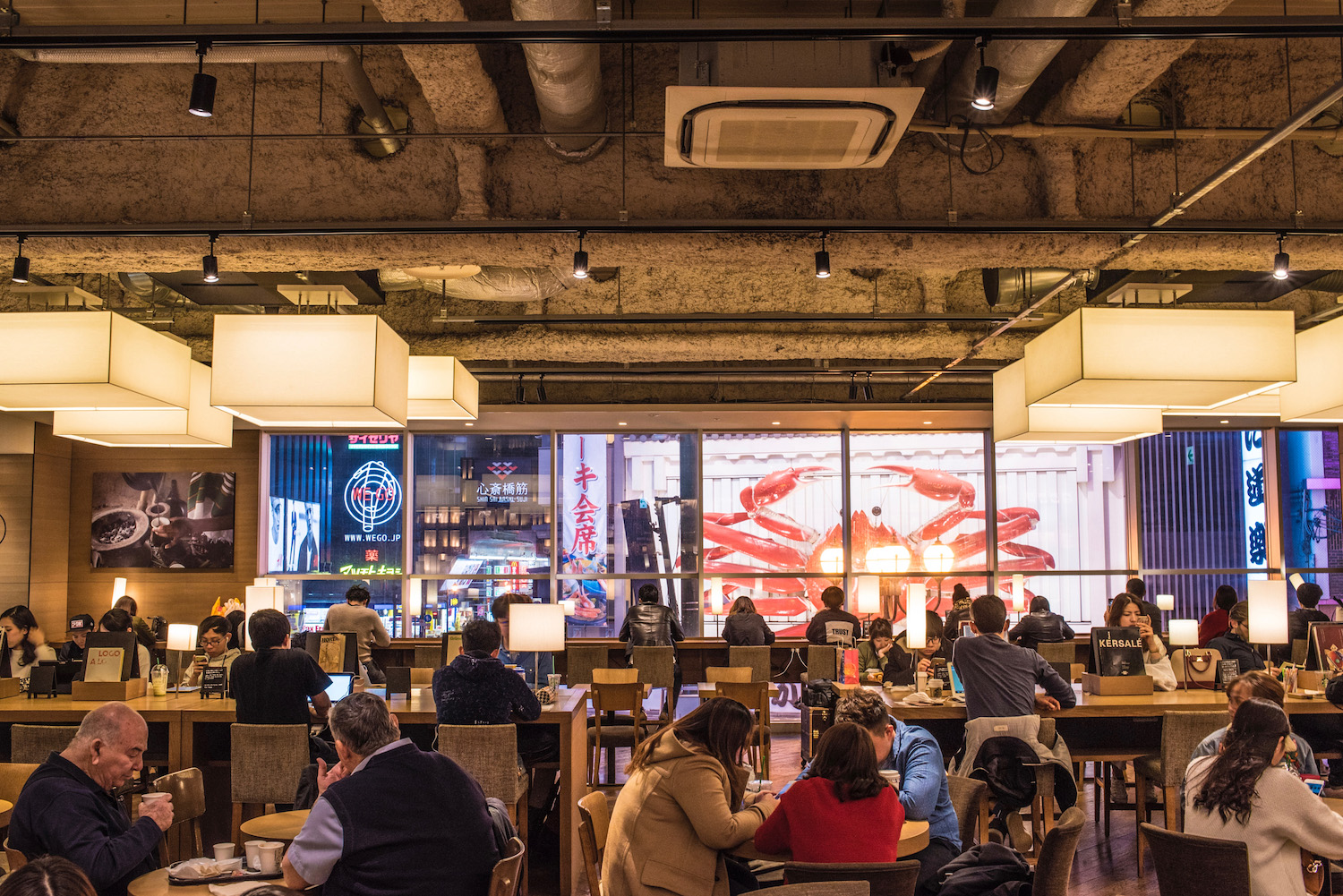 Other FAQ About Where to Stay in Osaka
Where should a first time tourist stay in Osaka?
First-time tourists, at least those intent on seeing top Osaka attractions, should stay as close to the action as possible. Specifically, this includes hotels near Osaka Castle, the Namba nightlife area and Osaka/Umeda station, allowing for convenience and connectivity.
What is the city center of Osaka?
Most people recognize Umeda, the area around JR Osaka Station, to be the center of Osaka. However, other important centers of activity in Osaka include Namba as well as Tennoji, the business district near ancient Shitenno-ji temple.
Is Osaka safe at night?
Osaka is one of the safest cities in the world, day and night. On the other hand, compared to other parts of Japan, Osaka may be slightly dangerous, particular in certain nightlife establishments in places like Shinsekai and Namba. Avoid drinking to excess in Osaka to minimize your chances of experiencing crime.
The Bottom Line
The best area to stay in Osaka depends on several factors, including the ability to find a chic and comfortable hotel within your price point. Although Osaka is a grid-pattern city that's easy to get around, I recommend staying closest to the Osaka attractions you want to visit, since most travelers don't budget enough time here. (This is not only because many underestimate the appeal of Osaka itself; even those who decide to sleep here often use the city more as a base for exploring the Kansai region than to enjoy Osaka as a destination). Still feel flummoxed as you plan your trip? Commission a custom Japan itinerary, and let me sweat the details.