If you visited this post up until November 2019, you'd have seen a very different appraisal of the "Kyushu or Shikoku?" question so many travelers ask. This wasn't in bad faith—it was what I believed at the time—but it was rooted partially in ignorance.
Before then, to be sure, I hadn't traveled all that much in Kyushu—Shikoku was a place I'd explored far more extensively. That changed in late 2019, however, when I took my most in-depth Kyushu trip yet, visiting all seven of the island's prefectures (as well as re-visiting one of its outlying islands) over the course of more than two weeks.
The assessment you find below, therefore, will be much more nuanced—and ultimately much less conclusive, which might frustrate some of you. (This is all the more reason for you to make your way from Shikoku to Kyushu, or vice-versa, rather than choosing between these two fabulous islands!)
Why So Many Travelers Compare Shikoku and Kyushu
Although it's not extraordinarily similar (when you break it down) to Shikoku, Kyushu ends up in the same discussions among travelers as its smaller sister, more often than you might think. Specifically, people tend to cite the following qualities:
Size: Both islands are much smaller than Japan's main island or Honshu, and than Hokkaido as well
Exoticness: Kyushu and Shikoku both seem "alternative" when compared to more mainstream Japan destinations
Mystery: The majority of travelers to Japan know nothing (or almost nothing) about Shikoku and Kyushu
Next, I'll delve into some more specific factors about the Kyushu or Shikoku debate that might end up swaying you one way or another (or both, which would obviously be my preference!).
Kyushu vs. Shikoku: The Finer Points
Destinations in Shikoku and Kyushu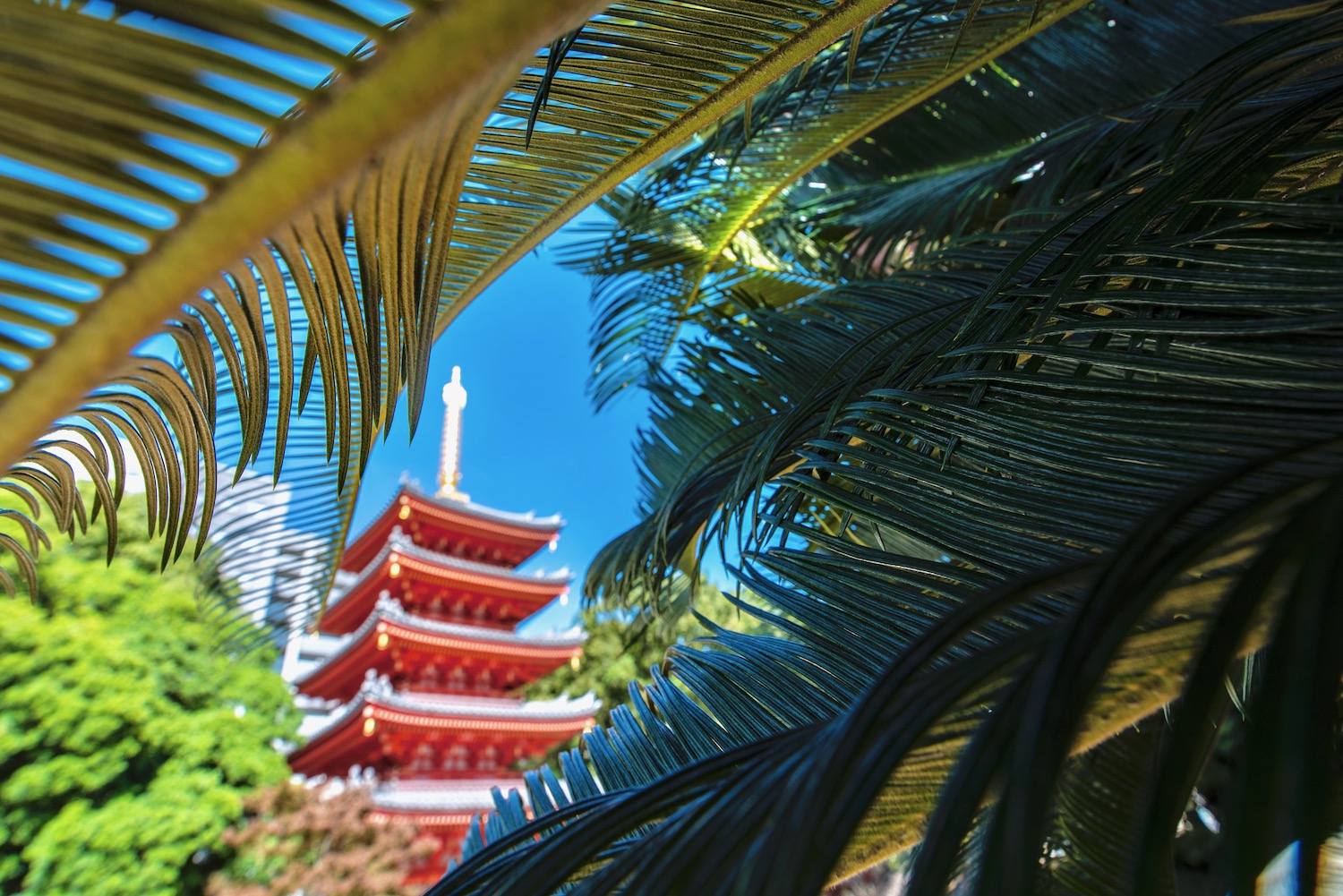 Whether you're unsure about where to go in Kyushu or can't decide which Shikoku destination to choose, allow me to quiet your mind: They're all amazing! On the other hand, while I'd say Shikoku's four main cities are generally more reliably enjoyable destinations than certain ones in Kyushu, I'd say the range of places to visit in Kyushu (just compare cosmopolitan Fukuoka with rough-and-tumble Kagoshima, less than two hours away by Shinkansen!) is more eclectic.
Kyushu and Shikoku Experiences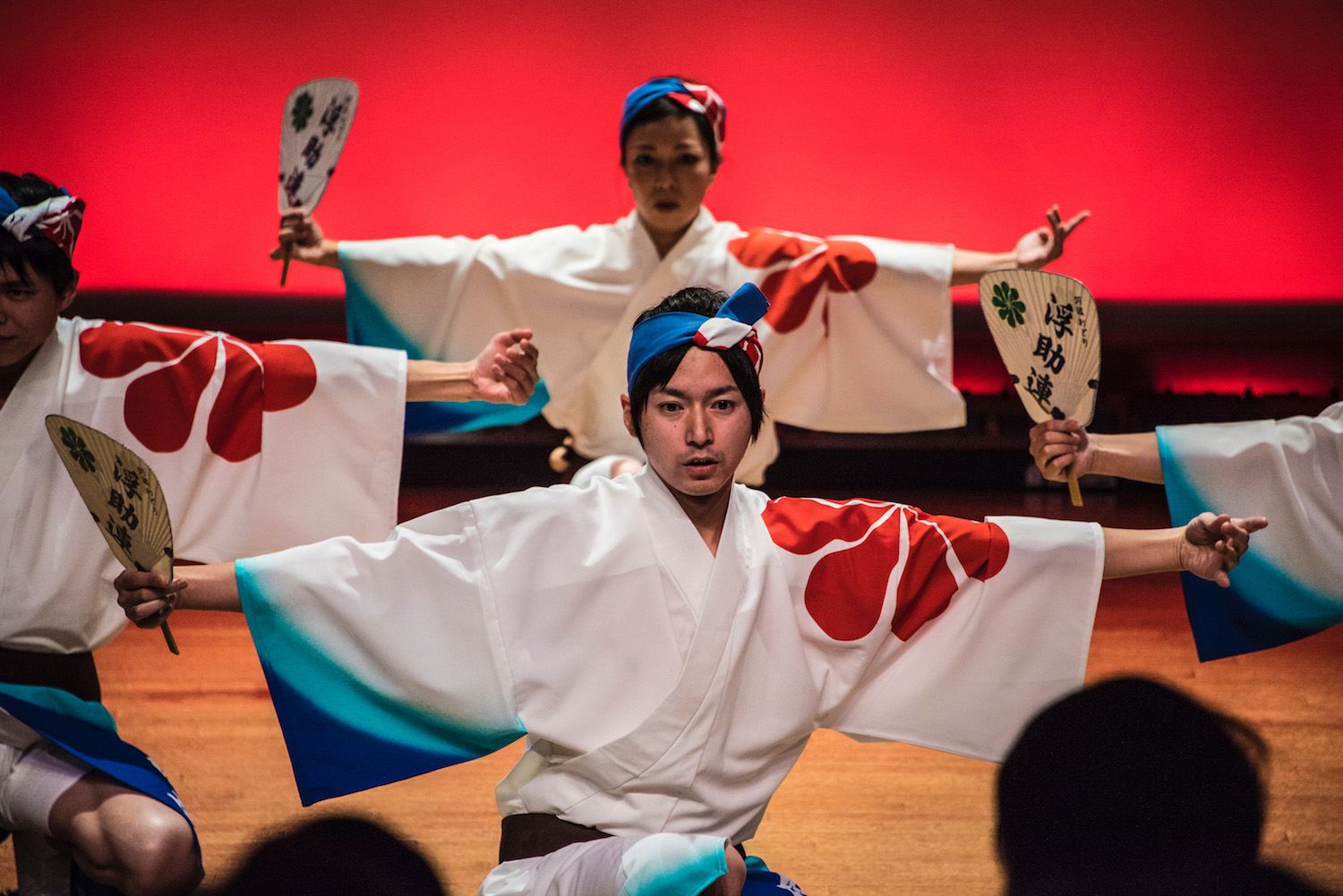 Speaking of which, one thing that makes a Kyushu itinerary easier to tackle than a list of Shikoku things to do is the fact that Kyushu has a bullet train (not to mention many limited express services). To be sure, while Shikoku offers truly unique experiences such as the Naoshima "Art Island" and the Naruto Whirlpools near Tokushima (not to mention the Awa Odori dance tradition within the city), Kyushu experiences like the "hells" of Beppu and the underrated city of Miyazaki are more easily accessible than most Shikoku destinations.
Cherry Blossoms (and Autumn Colors) in Shikoku and Kyushu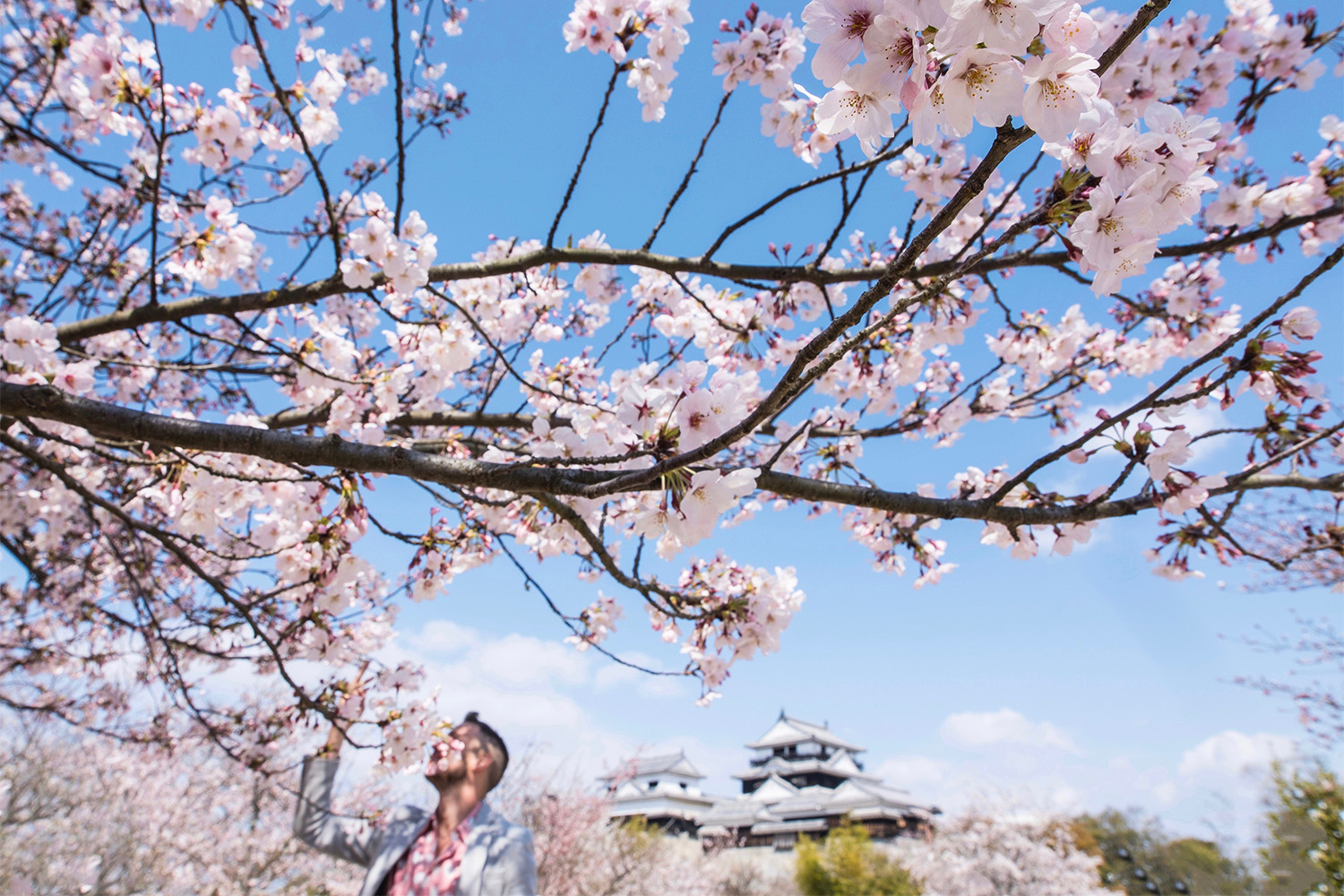 Neither the Kyushu winter nor Shikoku's are all that cold; summers on both islands are wet and typhoon-filled, especially due to climate change. On the other hand, both Kyushu and Shikoku and underrated destinations for Japan's most beautiful seasons: Spring's cherry blossoms and the incredible autumn colors. In my experience, Shikoku's wealth of castle cities (namely Matsuyama) makes it a slightly better sakura choice, while Kyushu's forestation (especially at Takachiho Gorge near Miyazaki) is more beautiful in fall.
Kyushu vs. Shikoku Food
It's not inaccurate to say that both Kyushu and Shikoku are food islands. How this manifests itself is different, however. In general, I'd say I prefer the food culture in Kyushu, while I prefer the actual food of Shikoku. For example, I love the Fukuoka yatai food stalls (and also ones in Kagoshima), though if I'm honest the city's famous cuisine (tonkotsu ramen) is something I can take or leave. Which is not to say that some Kyushu cuisine (namely the beef!) isn't amazing, but that I prefer specialties in Kyushu (such as seared bonito tataki in Kochi, or beef udon noodles in Marugame) on the whole.
Exploring Kyushu vs. Exploring Shikoku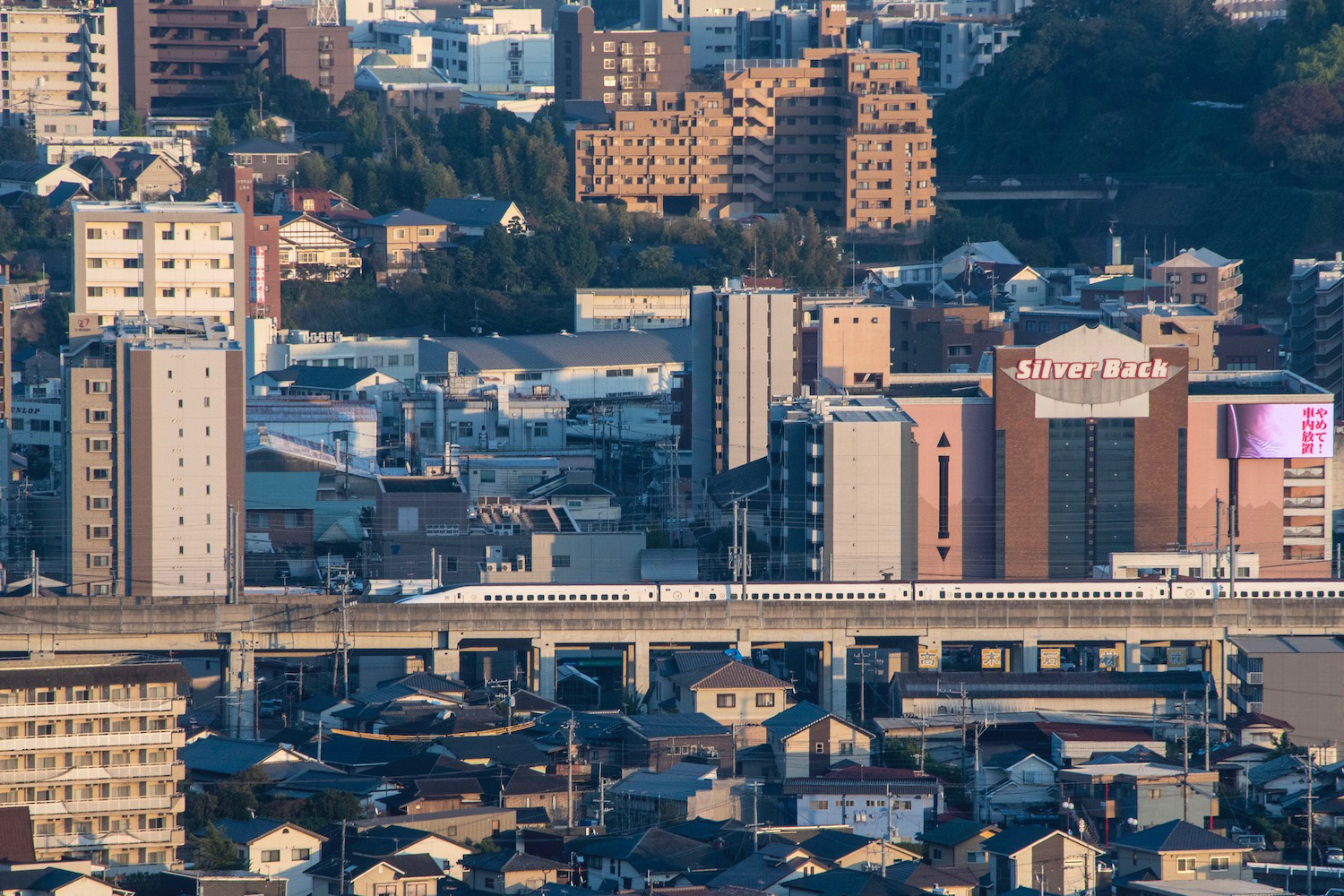 Still having a hard time choosing Kyushu or Shikoku? Let's look at it from a practical lens. In addition to having Shinkansen services within the island, Kyushu can be accessed via bullet train, with some Nozomi services going all the way from Tokyo to Hakata (Fukuoka). To reach Shikoku by train, you'll need to take a local train or bus from the Shinkansen hubs of Shin-Osaka or Okayama. As I also noted above, Kyushu has many limited express trains, while most Shikoku trains are of the local variety.
Time Required in Shikoku vs. Kyushu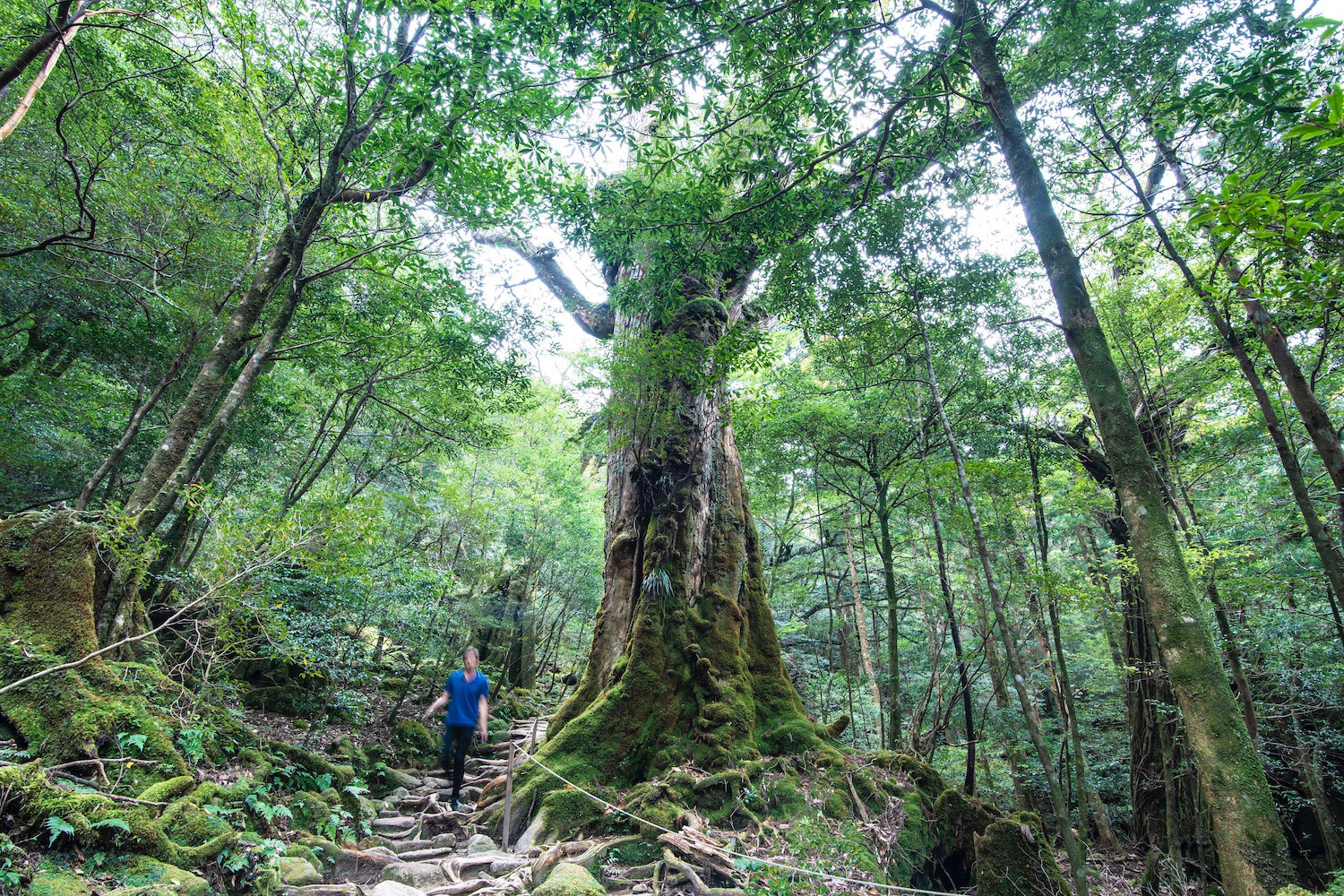 I'll delve more specifically into how to structure trips to both islands (as well as how many days in Shikoku and Kyushu are required) in just a couple of paragraphs. In general, however, I'd say that Shikoku is better for shorter trips, while travelers with a longer (and more flexible) amount of time should choose Kyushu. This is, of course, assuming it's your first trip to either. Return trips to explore destinations you've missed can be as long or short as you'd like!
Itinerary Ideas for Kyushu and Shikoku
As I've stated many times throughout this post, the best option (in my opinion) is to take a combined Kyushu and Shikoku tour, since both of these islands are can't-miss destinations. Assuming this isn't possible, you might need to plan trips to one of the other. In the case of Shikoku, I'd say one week is generally sufficient, whether you see the major cities (Tokushima, Kochi, Matsuyama and Takamatsu) and take day trips from there, or spend time in natural or even doing part of the Shikoku Pilgrimage.
If, on the other hand, the Shikoku or Kyushu decision you make favors Kyushu, you might need longer. I would say that two weeks in Kyushu is ideal, based on my own personal experience, though 10 days in Kyushu will do you just fine if that's all you can manage. This would afford you 1-2 days each in and around the major cities of Fukuoka, Nagasaki, Kumamoto and Kagoshima, plus time in one or two outlying prefectures: Oita; Miyazaki; Saga; or Yakushima Island.
My Personal View: Shikoku vs. Kyushu
Allow me to start that by saying out of Shikoku, Kyushu or Hokkaido, I prefer the former two (combined and individually) to the third. I love some things about Japan's northernmost island, mind you, but in general it's not my cup of tea. On the other hand, I've taken transformative trips to both Kyushu and Shikoku, and although these islands affected me for very different reasons, they are my first and second choice for where to go in Japan once you're done (for now) with Honshu.
More specifically, I would say that I prefer Shikoku if I have a short amount of time, and want to enjoy a unique (Kotohira-gu Shrine from Takamatsu, for instance) experience with few fellow tourists around. Kyushu (at least if you've never been there) requires a longer time to appreciate, since I don't think a single city or prefecture captures its essence. (There isn't a Shikoku-Kyushu bridge, by the way—if you want to visit both islands, you'll travel by train or take a direct Beppu-Matsuyama ferry!)
Other FAQ About Kyushu and Shikoku
What is Shikoku known for?
Shikoku is known for its 88-temple pilgrimage trail, for culinary delights such as Kochi's Bonito Tataki, for cultural traditions like Tokushima's Awa Odori dance and for being home to several of Japan's 12 remaining original castles, including the ones in Matsuyama and Marugame.
What is Kyushu known for?
Subtropical Kyushu is known for Hakata ramen from Fukuoka city, for the bubbling onsen baths of Beppu on its east coast, for Kumamoto Castle (and the city's bear mascot Kumamon) and for volcanoes such as Mt. Aso and Sakurajima. Globally, many people know the city of Nagasaki for what happened to it during World War II, although few realize that it's in Kyushu.
How do you get around Kyushu?
The Kyushu Shinkansen bullet train runs from Hakata (Fukuoka) to Kaghoshima via Kumamoto and several intermediary stations, although you're more likely to take one of the local, semi-express or rapid trains or highway buses circling the island instead. Many cities in Kyushu (all of them except Fukuoka, actually) lack the subway systems found in Tokyo and Osaka, and instead are home to charming streetcars. In some cases, getting around Kyushu is easiest and most pleasant if you rent a car.
The Bottom Line
Is Kyushu or Shikoku the better Japanese island? The fact is that both these Japan destinations hold very special places in my heart, and for very different reasons. In general, I'd say that Kyushu offers a greater diversity of experiences, but is also larger and take more time and energy to explore and appreciate. Tiny Shikoku, for its part, is even less touristic than Kyushu, and its attractions (which, let's be clear, are very high in number indeed) are slightly more appropriate for shorter Japan trips. Speaking of which, the very best way to decide whether to visit Kyushu, Shikoku (or both!) is to commission a custom Japan itinerary, and let me sort out the details for you!