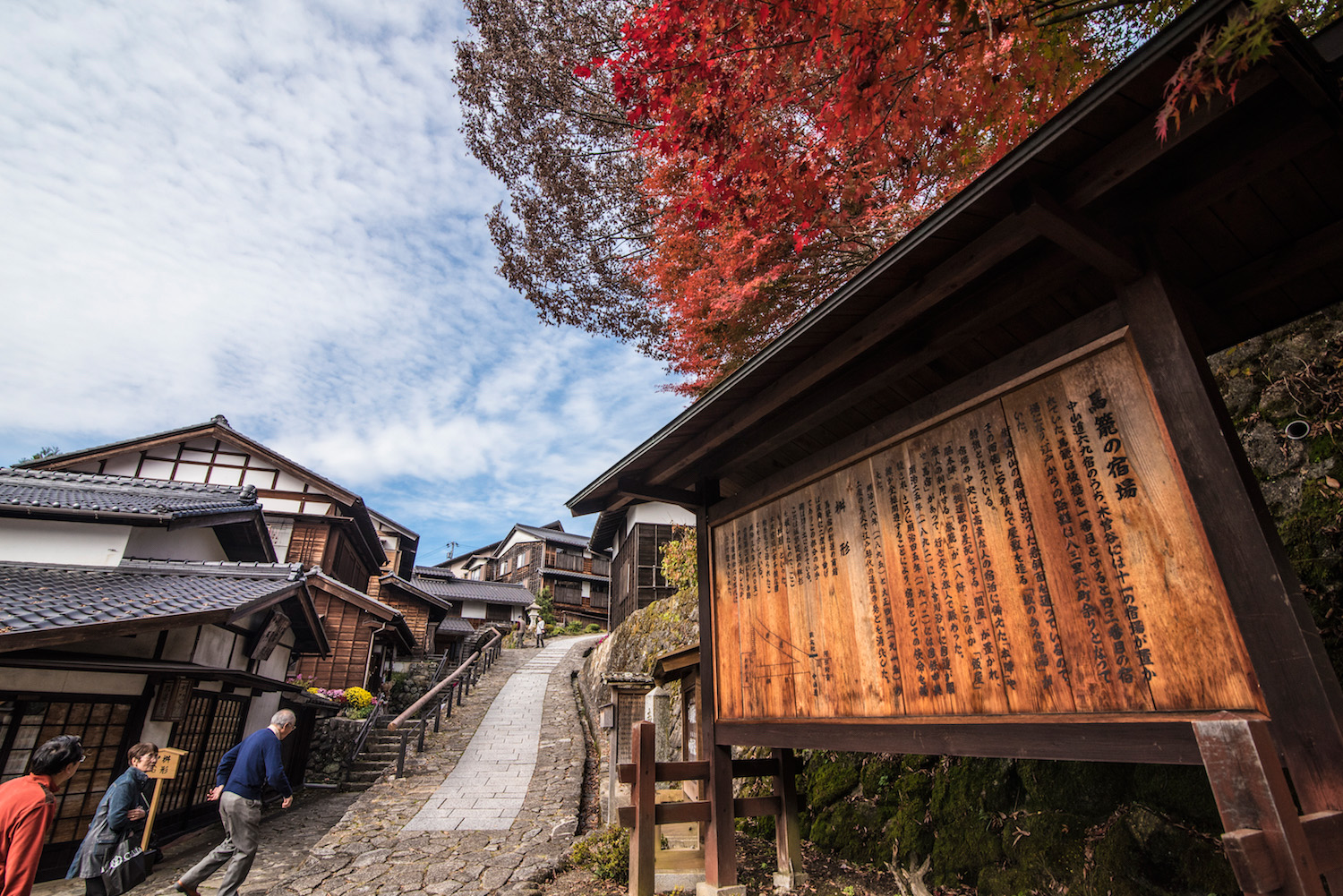 Your Next Japan Hike Starts Here
Want to learn more about hiking in Japan, but don't know where to start? You're in the right place, though I warn you: This is not so much a comprehensive Japan hiking guide as it is a rabbit hole. After reading through what I've got to say about the best hikes in Japan, your bucket list may get bigger, not smaller!
From popular hikes like the Nakasendo Way, to pilgrimages in Shikoku island and Wakayama prefecture, to perpetually iconic Mt. Fuji itself, these hiking trails in Japan will have you wanting to move your feet—not to mention, booking your next flight to Japan.
The Best Time of Year for Hiking in Japan
In some ways, trekking in Japan is a 365-day per year activity, though some months and seasons are more beautiful and hospitable. It should go without saying, for example, that hiking amid cherry blossoms presents the most gorgeous scenery, even if properly timing a sakura trip through Japan can be a decidedly stressful affair.
Likewise, Japan hiking in November is alluring, since most of the country is covered in fall colors at that point. Like spring hiking in Japan, however, autumn treks can better wetter than you'd like and colder than you'd expect, so it's important to stay up-to-date about weather as you pack for your trip. In summer you'll need to content with heat (and crowds), while Japan in winter hiking can be difficult due to snowfall, in spite of its extreme beauty.
The Best Hikes in Japan
The Nakasendo Way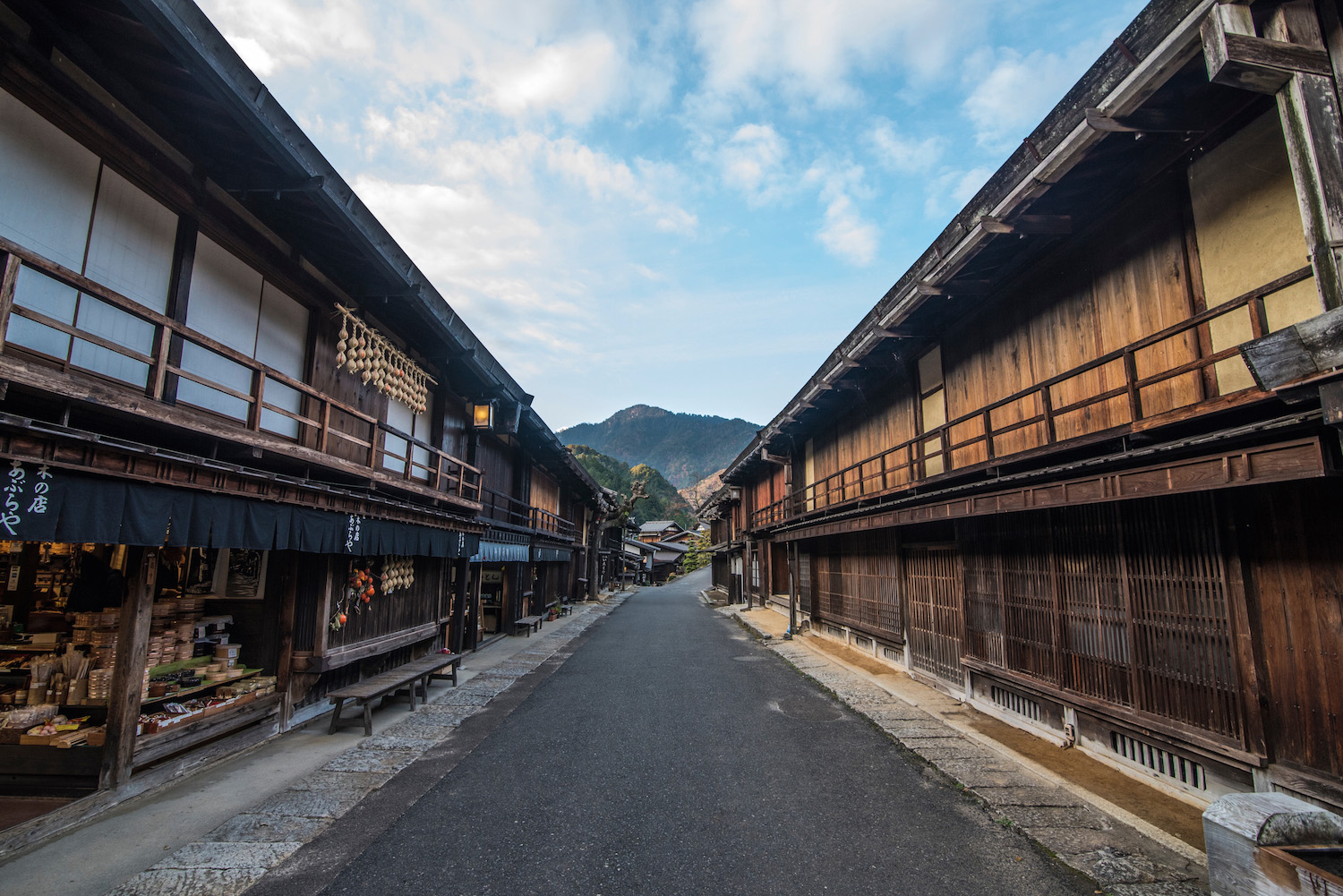 When it comes to hiking in the Japanese Alps there are a lot of options, but the Nakasendo (and ancient trading route that once stretched from Kyoto to Edo, aka Tokyo) is definitely my favorite. If you don't hike here, which will take you through hilltop villages like Magome, Tsumago and Narai along its route, other Japanese Alps hikes including Kamikochi (near Matsumoto) and Jigokudani, a mountain near Nagano that's home to Japan's red-faced macaques. Hiking in Japan in November is a particularly good idea here!
Kumano Kodo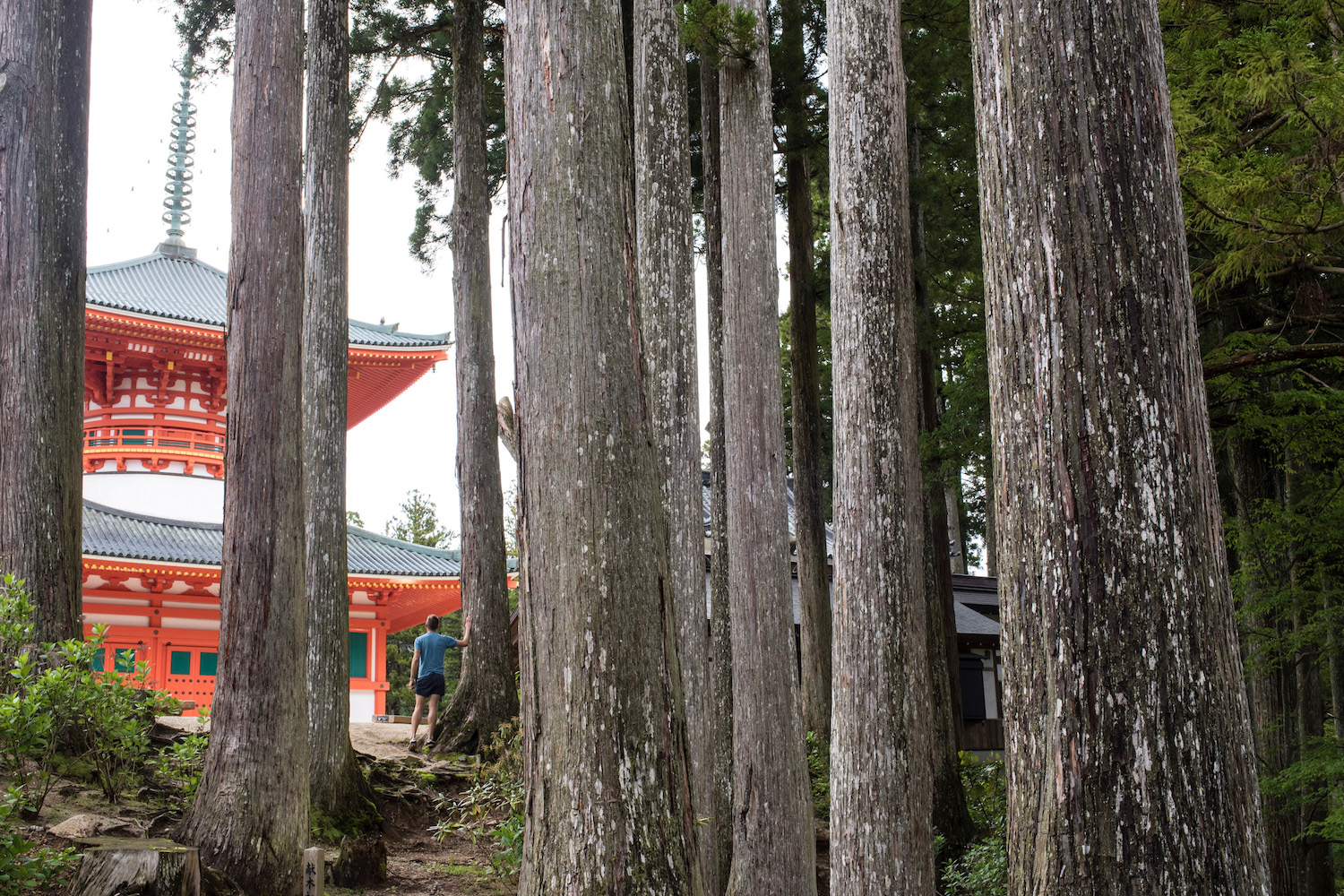 Another popular destination for hiking in Japan is the Kumano Kodo, a pilgrimage route in Wakayama prefecture, located just south of Osaka. One advantage of choosing the Kumano Kodo (which, according to some, includes iconic Mt. Koya, not to mention the so-called "Waterfall Temple" or Nachi Taisha) is that Kumano Kodo weather is less variable than what you find trekking in Japan along the Nakasendo or more volatile regions of the country.
Shikoku's 88-Temple Pilgrimage Trail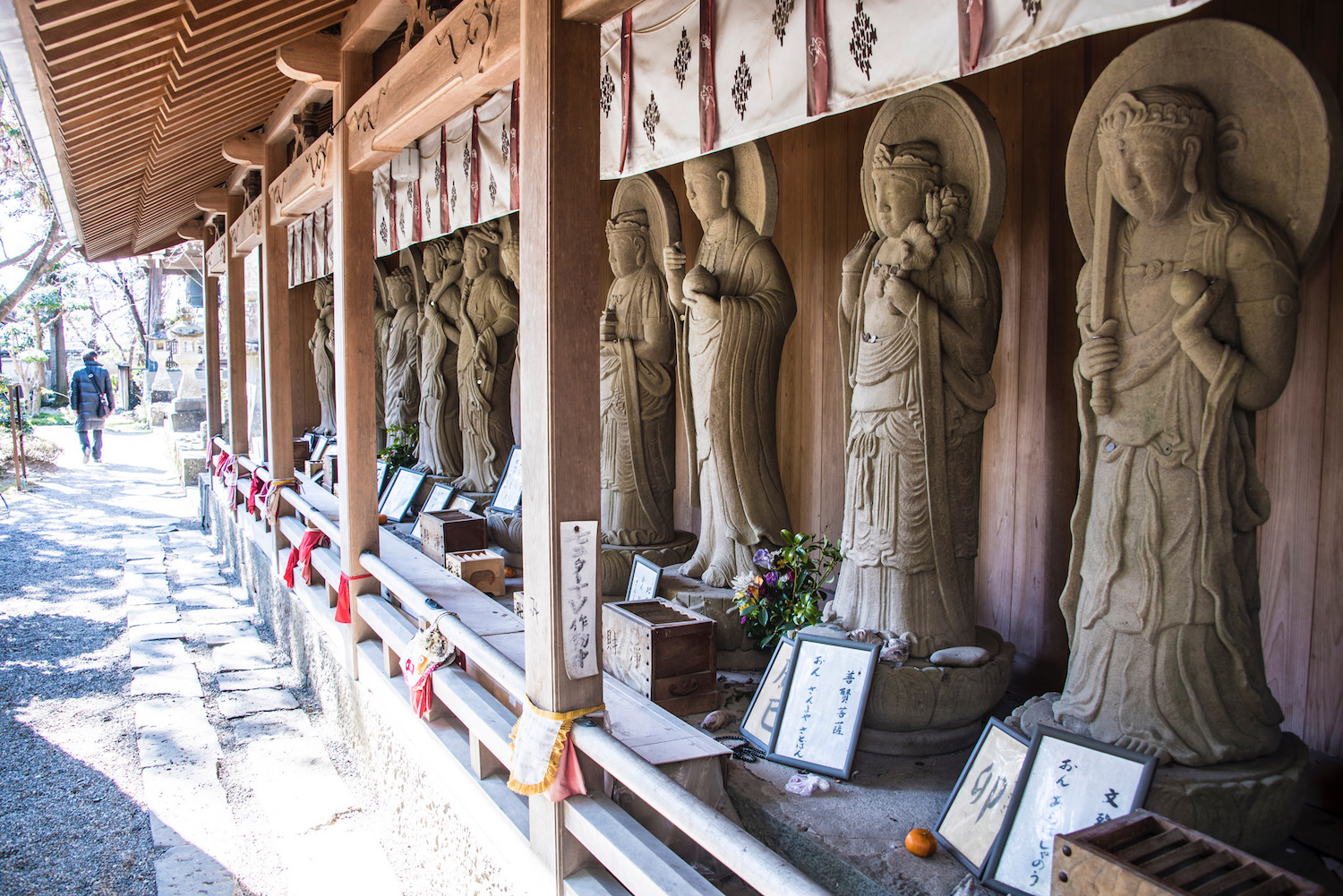 Speaking of Japan hiking pilgrimage, another great place to combine scenery with culture is the island of Shikoku, around which the so-called "88-temple" trail snakes. Not a religious person? Not to worry—you don't actually need to be a pilgrim to hike here. Likewise, you can access many temples on the trail (and other amazing Shikoku temples, like Kotohira-gu in Takamatsu) as Japan hiking trips from other places on the island.
Climbing Mt. Fuji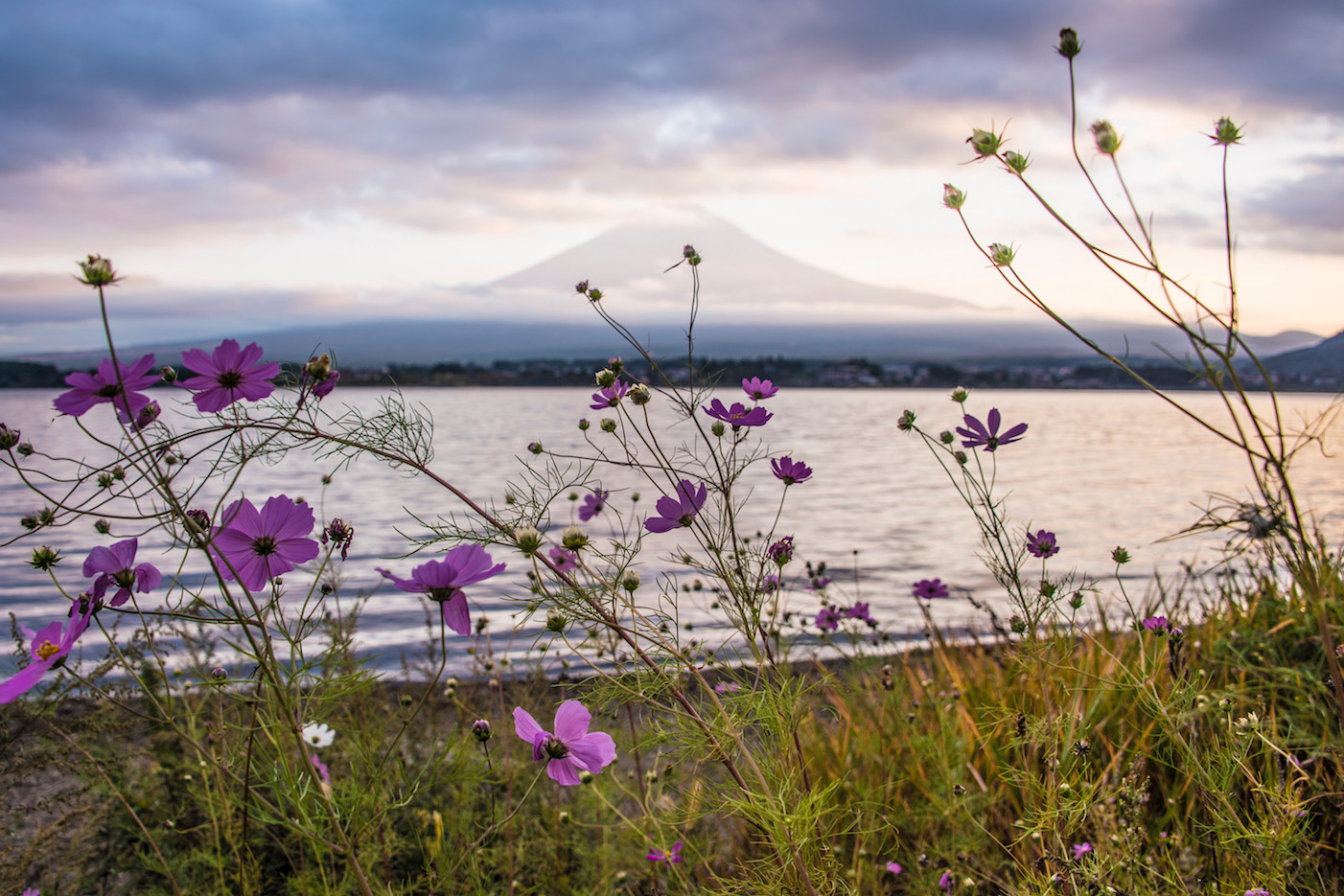 Many foreigners want to climb Mount Fuji, but few understand what it actually entails, both in terms of the time required, as well as the likelihood that you'll see nothing but fog upon reaching the summit. For many travelers, a better alternative would be one of the easier hiking trails in Japan that exist in the Fuji Five Lakes region, such as the Panorama-dei trek near Kawaguchi-ko, which is one of my favorite expeirences hiking Japan.
Easy Hikes Near Japanese Cities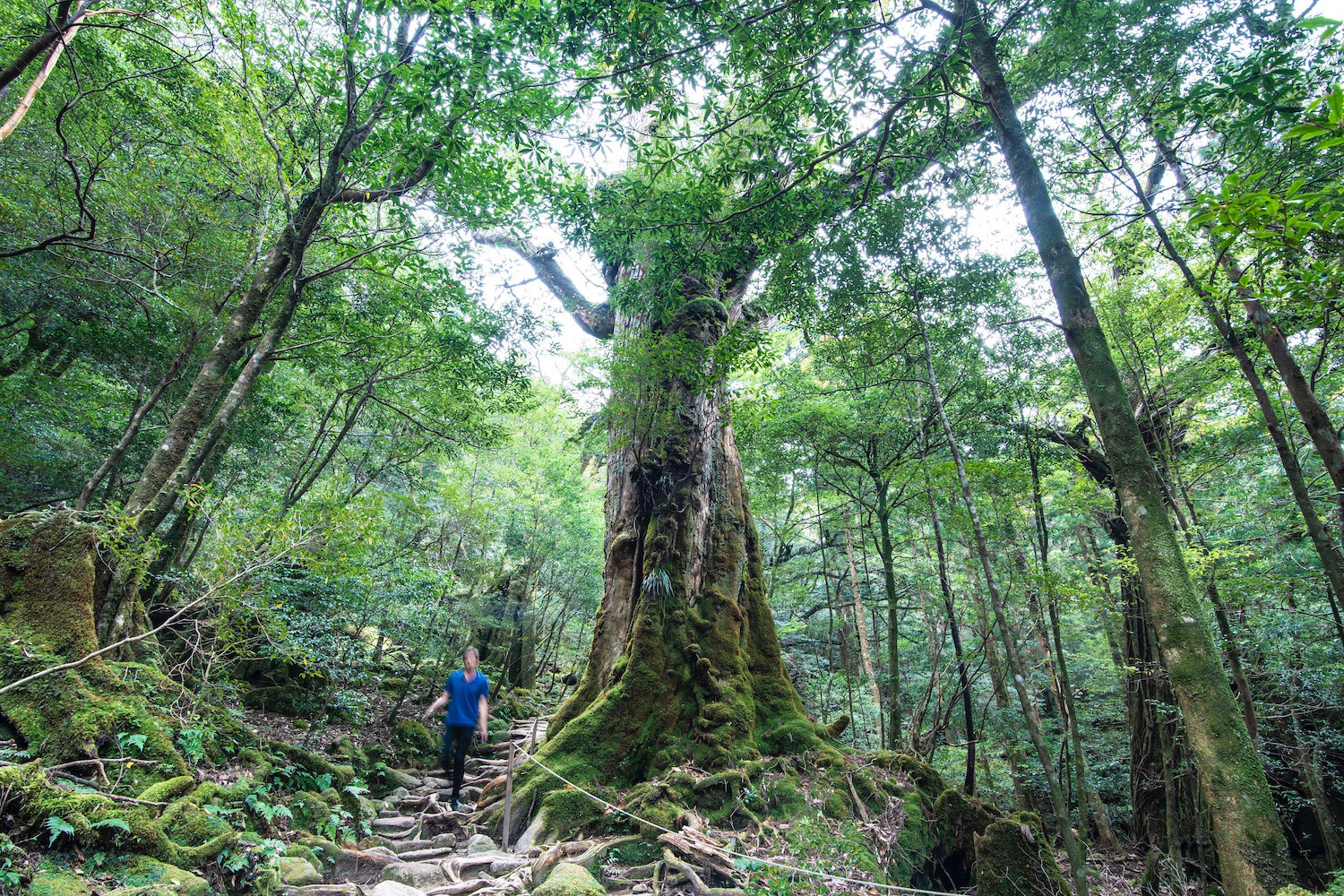 Whether you're looking for Kyoto hiking or hiking near Tokyo, you don't need to go far from civilization to hike in Japan. In Kyoto or Osaka, for example, you can enjoy Wakayama hiking or head to Yoshino, located in the southern part of Nara prefecture, while Nikko provides the opportunity for moderately difficult hikes near Japan's capital. In Kyushu, meanwhile, you can hike in Yakusugi Land near Kagoshima (or, if you've got a few extra days and don't mind hopping on a ferry, you can spend a few days on magnificent Yakushima island). Magnificent Mt. Daisen, meanwhile, is not far from Tottori and its otherworldly sand dunes (which make for a good hiking spot themselves).
Important Japan Hiking Tips
No matter which of these Japanese hiking trails I've listed above you select (or, alternatively, if you choose a different one entirely), there are some general tips you'll want to keep in mind. The first is relatively simple, but it can also seem terrifying: You need to buy a "bear bell" and affix it to your backpack. This is particularly the case in Hokkaido and Kansai hiking like Wakayama, where bells might not be as high in number along trails as they are, say, along the Nakasendo.
Another thing to keep in mind regardless of which you consider to be the best Japan hikes is lodging. Even if you think you're traveling in the "low season," rural parts of Japan simply don't boast extensive accommodation options, so you should always book in advance when possible. Bears notwithstanding, it's not always easy (or, with 100% certainty, legal) to camp in Japan, though you're unlikely to face anything more than a confused look so long as you clean up after yourself and don't start a fire. Head on over to my Japan train guide to get an idea of Japan hiking trains.
The Bottom Line
Even if you don't come away from this page with an itinerary for hiking in Japan, you'll certainly have more information—and inspiration—about hiking in Japan. From "big" treks like walking the Nakasendo Way and climbing Mt. Fuji, to less dramatic hikes close to Japanese cities, Japan offers changes in scenery and elevation that will take your breath away in more ways than one. Although some Japan hikes are more photogenic than others, and some seasons more enjoyable, make no mistake: Anywhere you go in Japan is a great place to take a hike, any day of the year.