Want to learn more about hiking in Japan, but don't know where to start? You're in the right place, though I warn you: This is not so much a comprehensive Japan hiking guide as it is a rabbit hole. After reading through what I've got to say about the best hikes in Japan, your bucket list may get bigger, not smaller!
From popular Japan hiking trails like the Nakasendo Way, to the pilgrimages of Shikoku island and Wakayama prefecture, to perpetually famous Mt. Fuji itself, reading this post will have you wanting to move your feet—not to mention, booking your next flight to Japan.
Additionally, whether you're searching for the best time to hike in Japan or have a season in mind already, this is your 365-day guide to Japan's best treks.
The Best Time of Year for Japan Hiking
In some ways, hiking in Japan is a 365-day per year activity, though some months and seasons are more beautiful and hospitable. It should go without saying, for example, that hiking amid cherry blossoms presents the most gorgeous scenery, even if properly timing a sakura trip through Japan can be a decidedly stressful affair. To be sure, the blossoms bloom at different times at different altitudes, which adds yet another dimension to an already complicated calculation.
When it comes to Japan hiking, November is alluring, since most of the country is covered in fall colors at that point. Like spring hiking in Japan, however, autumn treks can wetter than you'd like and colder than you'd expect, so it's important to stay up-to-date about weather as you pack for your trip. In the Japanese summer you'll need to contend with heat (and crowds), while Japan in winter hiking can be difficult due to snowfall, in spite of its extreme beauty.
My Favorite Hikes in Japan
The Nakasendo Way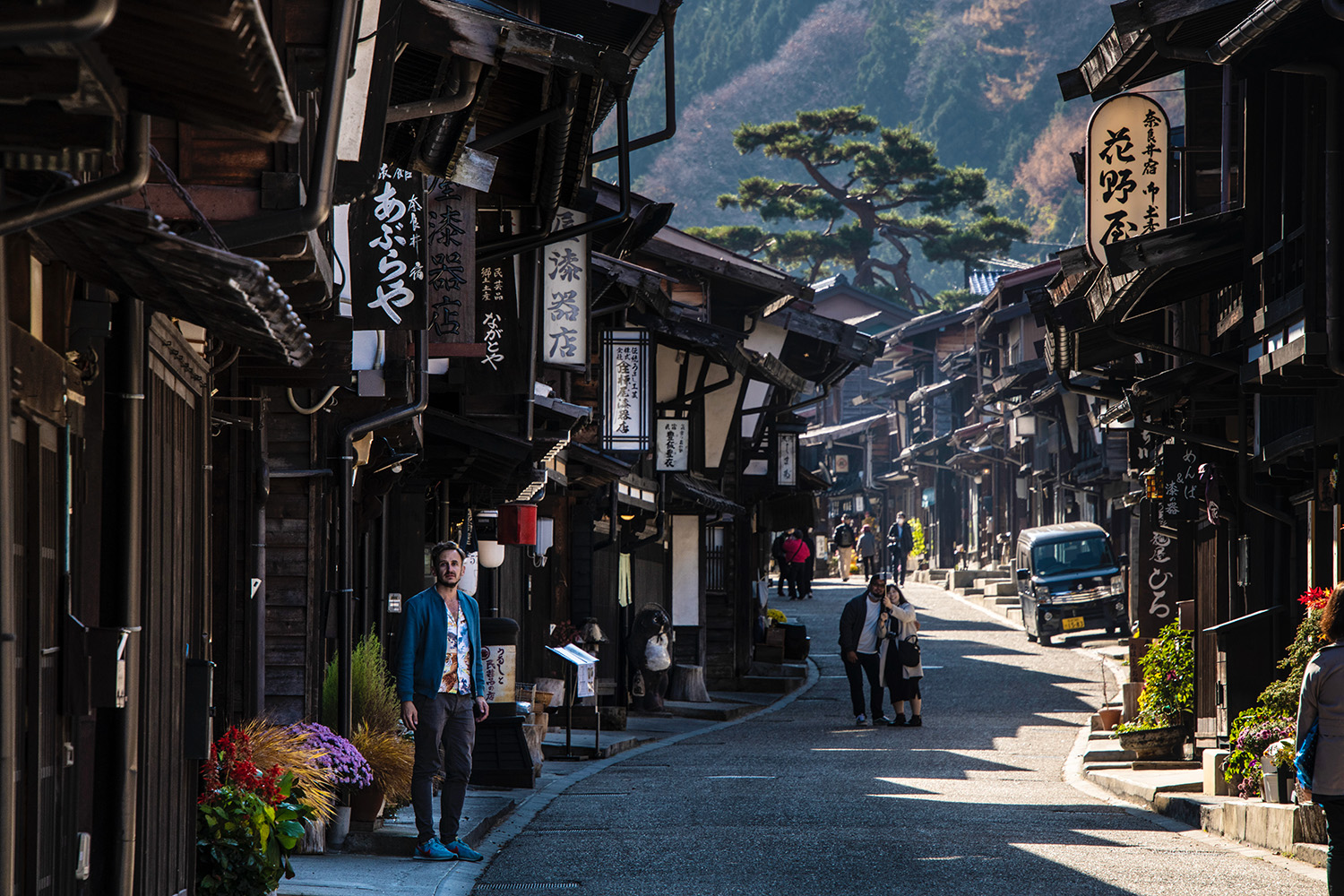 When it comes to hiking in the Japanese Alps there are a lot of options, but the Nakasendo (and ancient trading route that once stretched from Kyoto to Edo, aka Tokyo) is definitely my favorite. If you don't hike here, which will take you through hilltop villages like Magome, Tsumago and Narai along its route, other Japanese Alps hikes including Kamikochi (near Matsumoto) and Jigokudani, a mountain near Nagano that's home to Japan's red-faced macaques. This is a satisfying Japan hiking itinerary, not to mention one full of culture and history.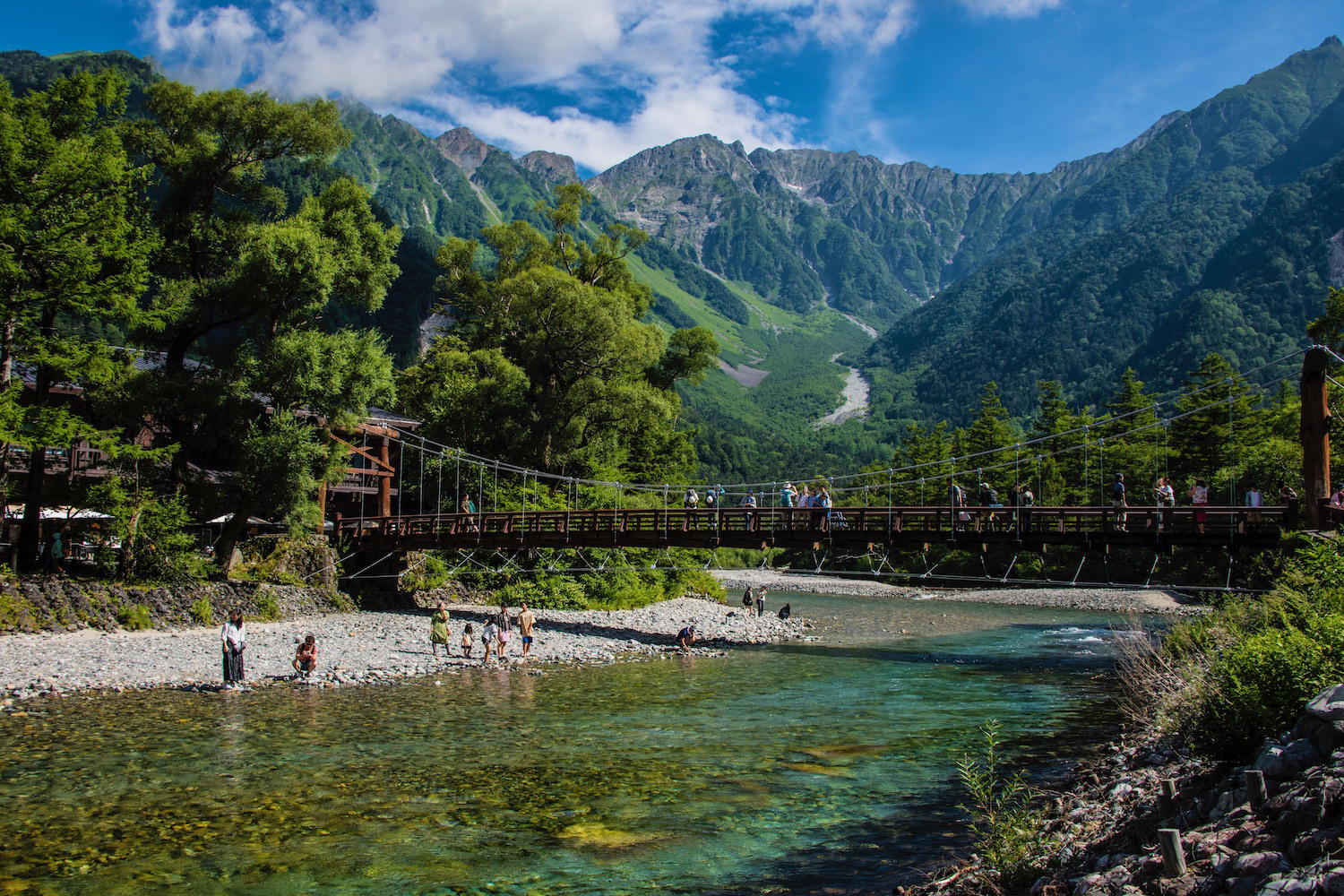 TIP: If you end your Nakasendo hike and decide to spend a few nights in Matsumoto, but are still craving some time in the mountains, consider a day trip to the Kamikochi Valley. Although this trail is easy and mostly flat, it's beautiful and scenic enough to justify the short journey there.
Kumano Kodo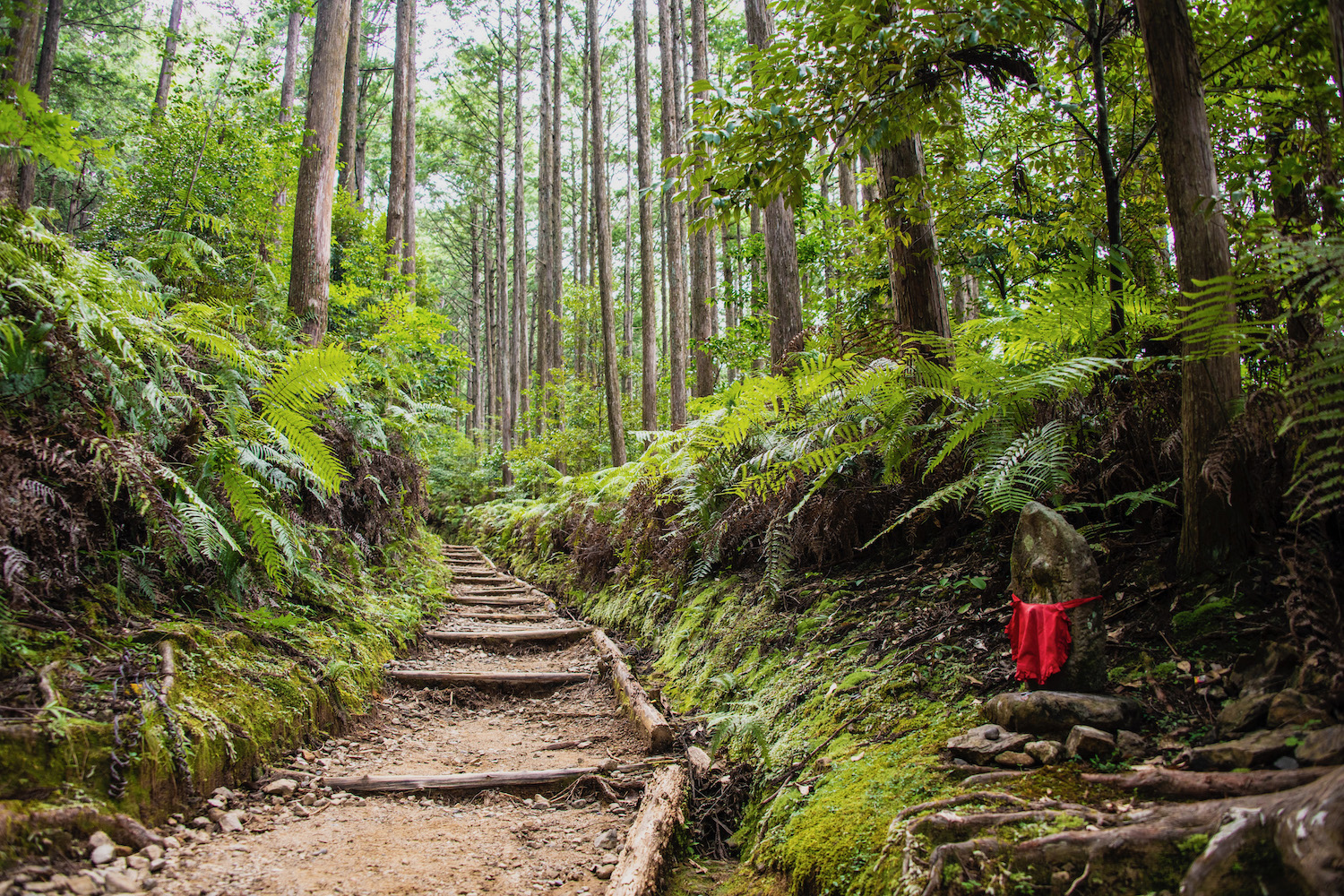 Another popular destination for hiking in Japan (November or another month) is the Kumano Kodo, a pilgrimage route in Wakayama prefecture, located just south of Osaka. One advantage of choosing the Kumano Kodo (which, according to some, includes iconic Mt. Koya, not to mention the so-called "Waterfall Temple" or Nachi Taisha) is that the weather here is less variable than what you find trekking in Japan along the Nakasendo, or more volatile regions of the country.
Shikoku's 88 Temple Pilgrimage Trail
Want to add a spiritual dimension to your Japan hiking? November is a great time to trek the island of Shikoku, around which the so-called "88-temple" trail snakes. Not a religious person? Not to worry—you don't actually need to be a pilgrim to hike here. Likewise, you can access many temples on the trail (and other amazing Shikoku temples, like Kotohira-gu in Takamatsu) as Japan hiking trips from other places on the island, including Tokushima and Matsuyama.
Climbing Mt. Fuji (or Daisen)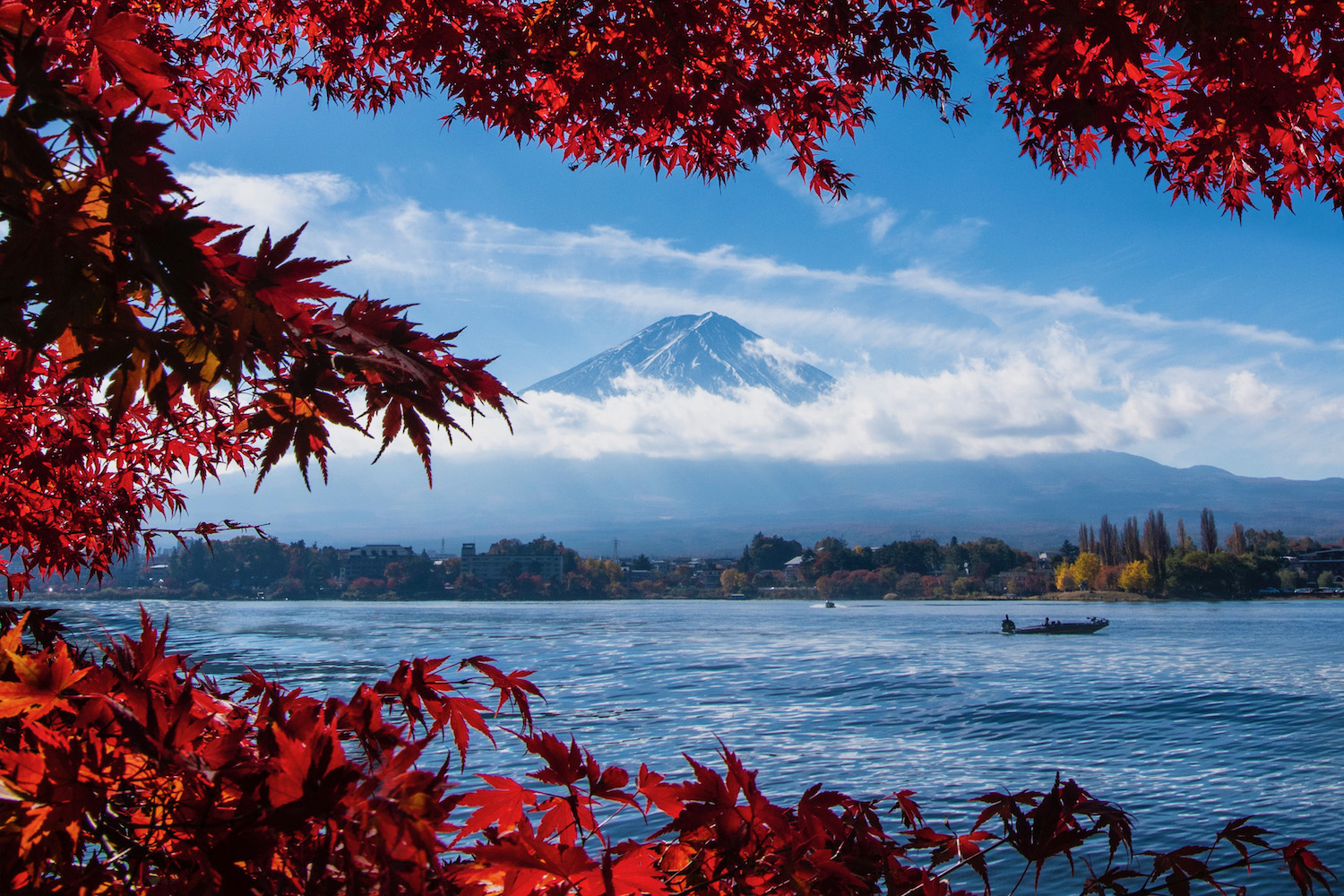 Many foreigners want to climb Mount Fuji, but few understand what it actually entails, both in terms of the time required, as well as the likelihood that you'll see nothing but fog upon reaching the summit. For many travelers, a better hiking in Japan alternative would be the Fuji Five Lakes region, namely the Panorama-dei trek near Kawaguchi-ko. Yet another option is Mt. Daisen in Tottori prefecture, which locals refer to as Hoki Huji, given its resemblance to Fujisan.
The nearby Nageiredo Hike is also fantastic, even if Mt. Mitoku (where it's located) has no notable shape (certainly not one like Fuji).
Yakushima Island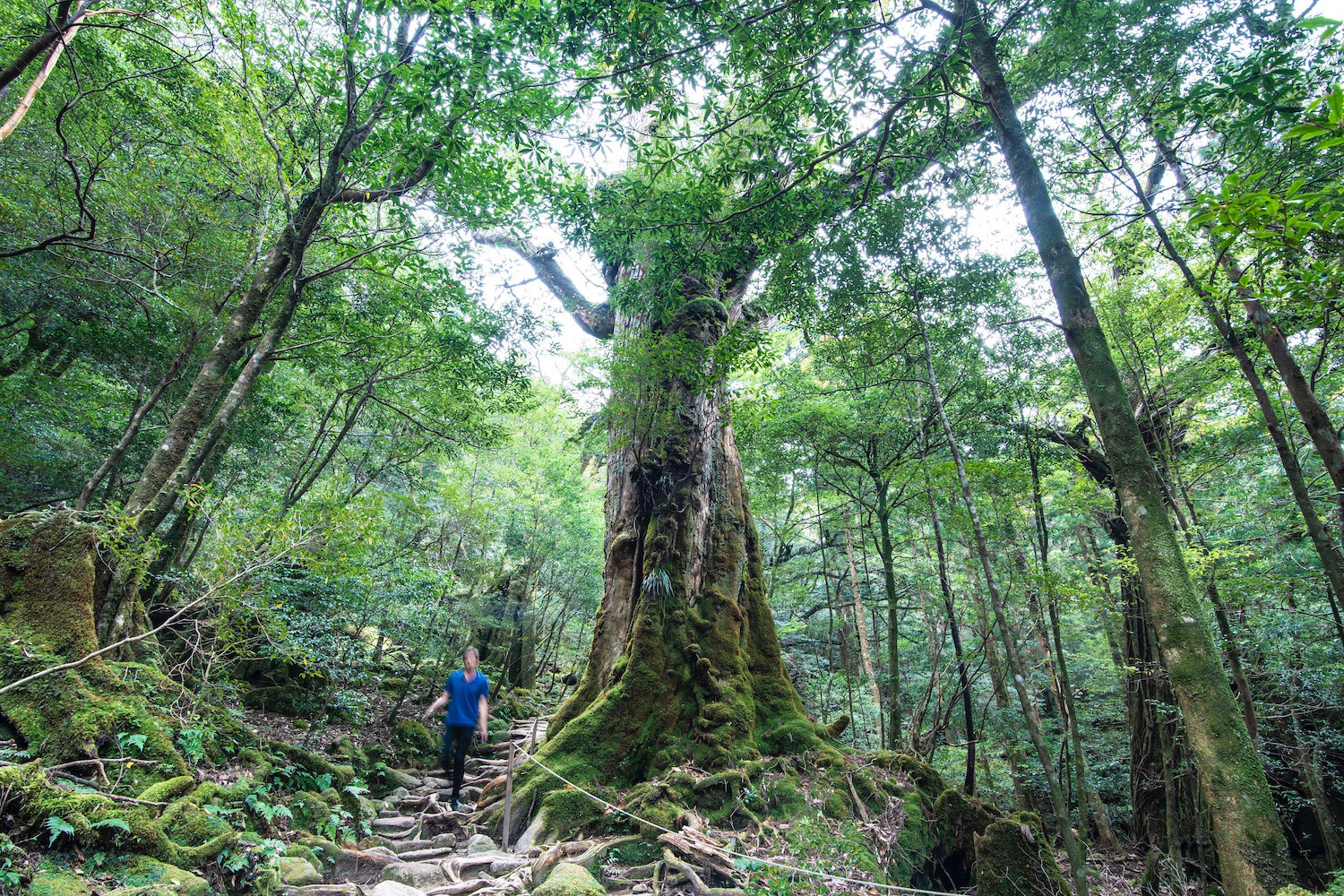 Many of my favorite hikes in Japan are off mainland Honshu—some are not even on the other three large islands in the country. If you're in Kyushu, for example, you can take a boat from Kagoshima (an underrated and beautiful city, by the way) to Yakushima island. Covered in millennia-old cedar trees that inspired the legendary "Princess Mononoke" (among other Japanese cultural phenomena), Yakushima trails like the Shiratani Unsui trek are not to be missed.
Mt. Aso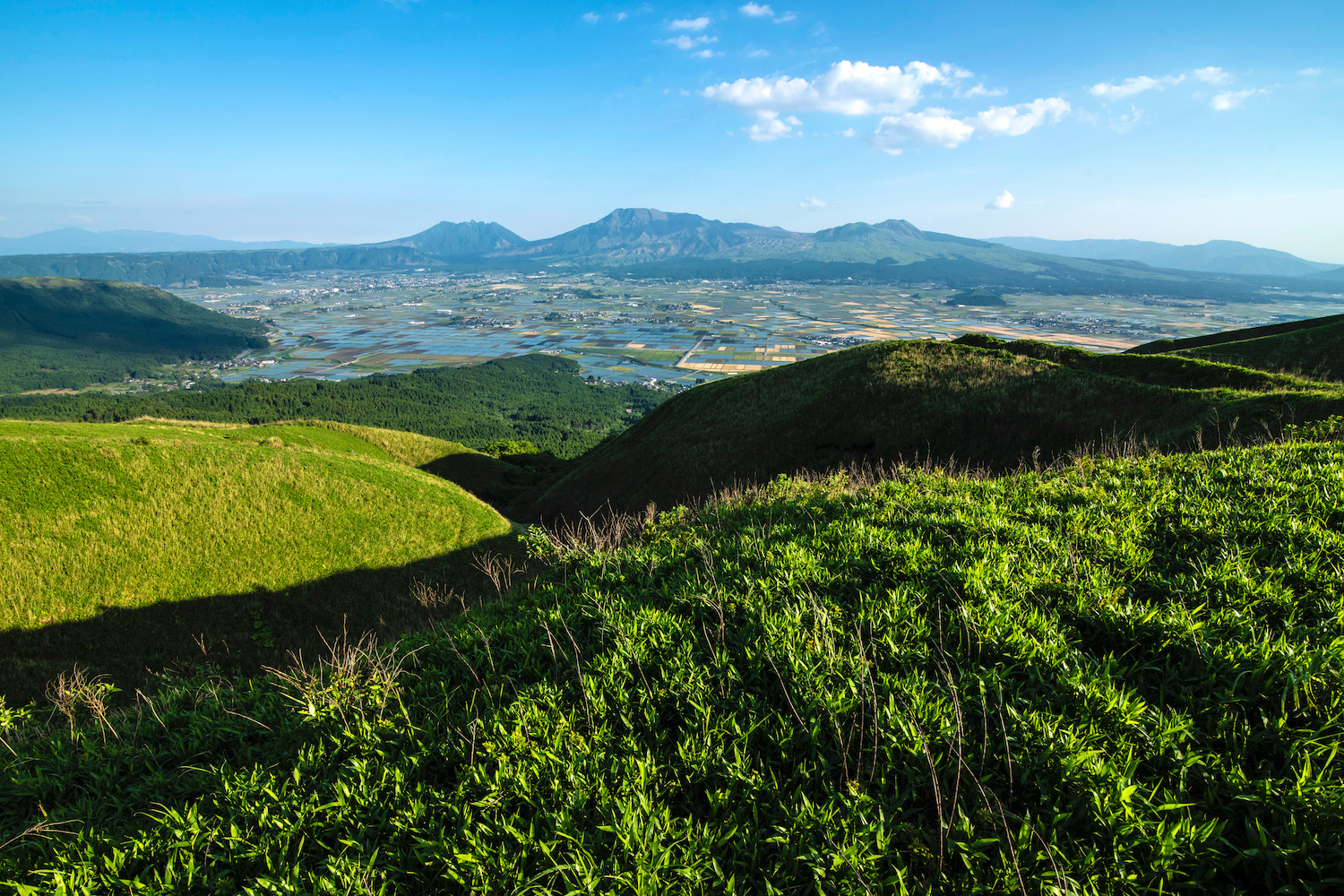 Of course, if you don't plan to leave mainland Kyushu but still want to hike, you've got plenty of options for doing so. My favorite, at least as of this moment, is Mt. Aso. Located in Kumamoto prefecture near the geographical center of Kyushu, the monstrous Aso Caldera actually consists of several unique volcanic peaks and craters—you could take a week-long Japan hiking trip here, what will all the outstanding trails. My personal favorites are probably Kishimadake and Eboshidake trails, although I do want to do the main Nakadake trail if Aso's central crater (which is often closed) is open next time I go.
Chuo Alps Senjojiki Cirque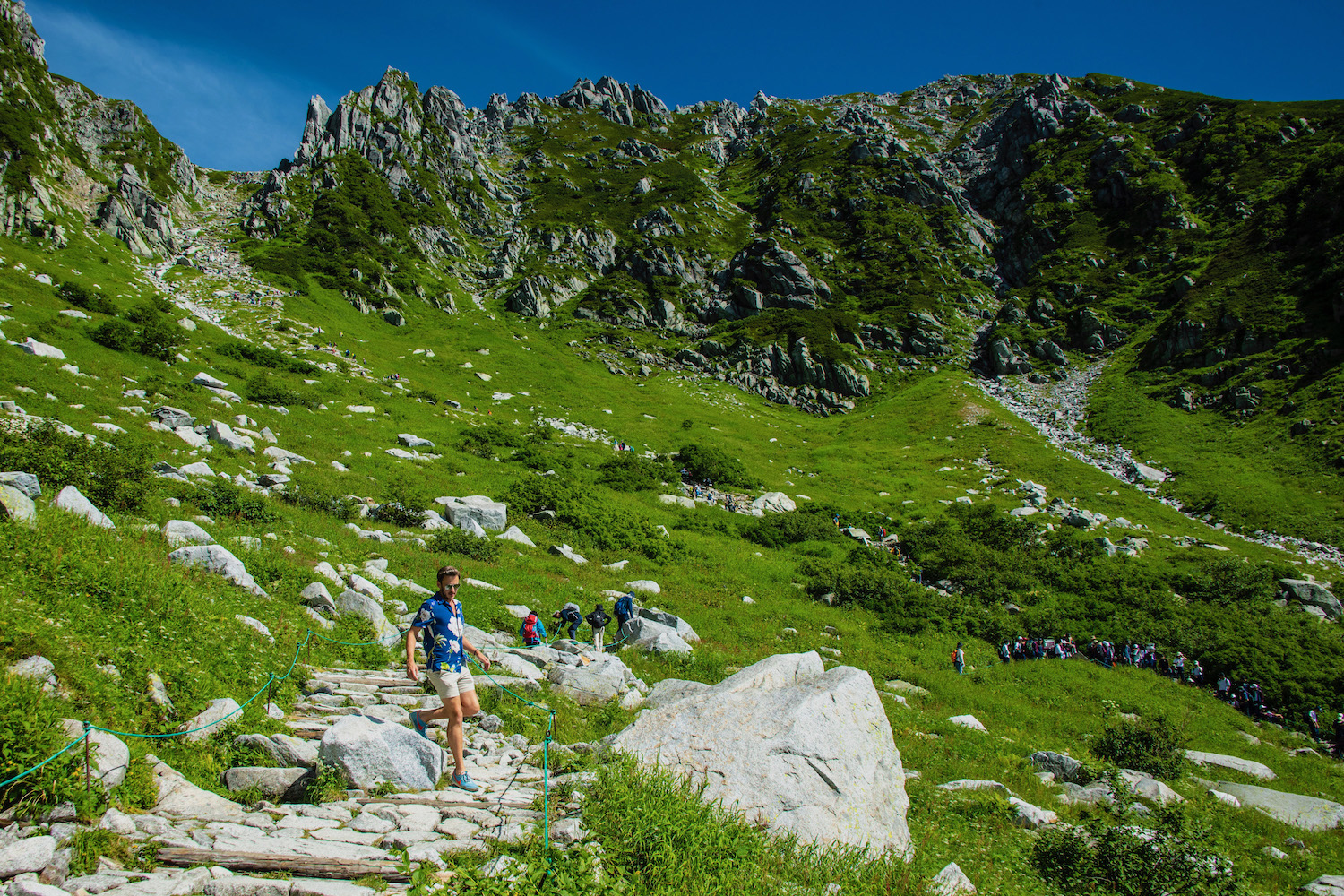 When it comes to hiking in the Japanese Alps, the Nakasendo and Kamikochi are not the only games in town. If you want a shorter hike, but a more exhilarating one, try the so-called Senjojiki Cirque, located in the Chuo Alps. Getting here requires you to take a train to Komagane Station (which is about 90 minutes from Matsumoto); you'll then need to travel by a combination of bus and the Komagatake Ropeway to reach the trailhead. This is one of the places in the Japanese Alps where they look most like the European ones!
Other Amazing Hikes in Japan
If you want to hike Japan, the great news is that places I've mentioned thus far are only the beginning. Here are some other choices, which include easy, short hikes as well as longer adventures: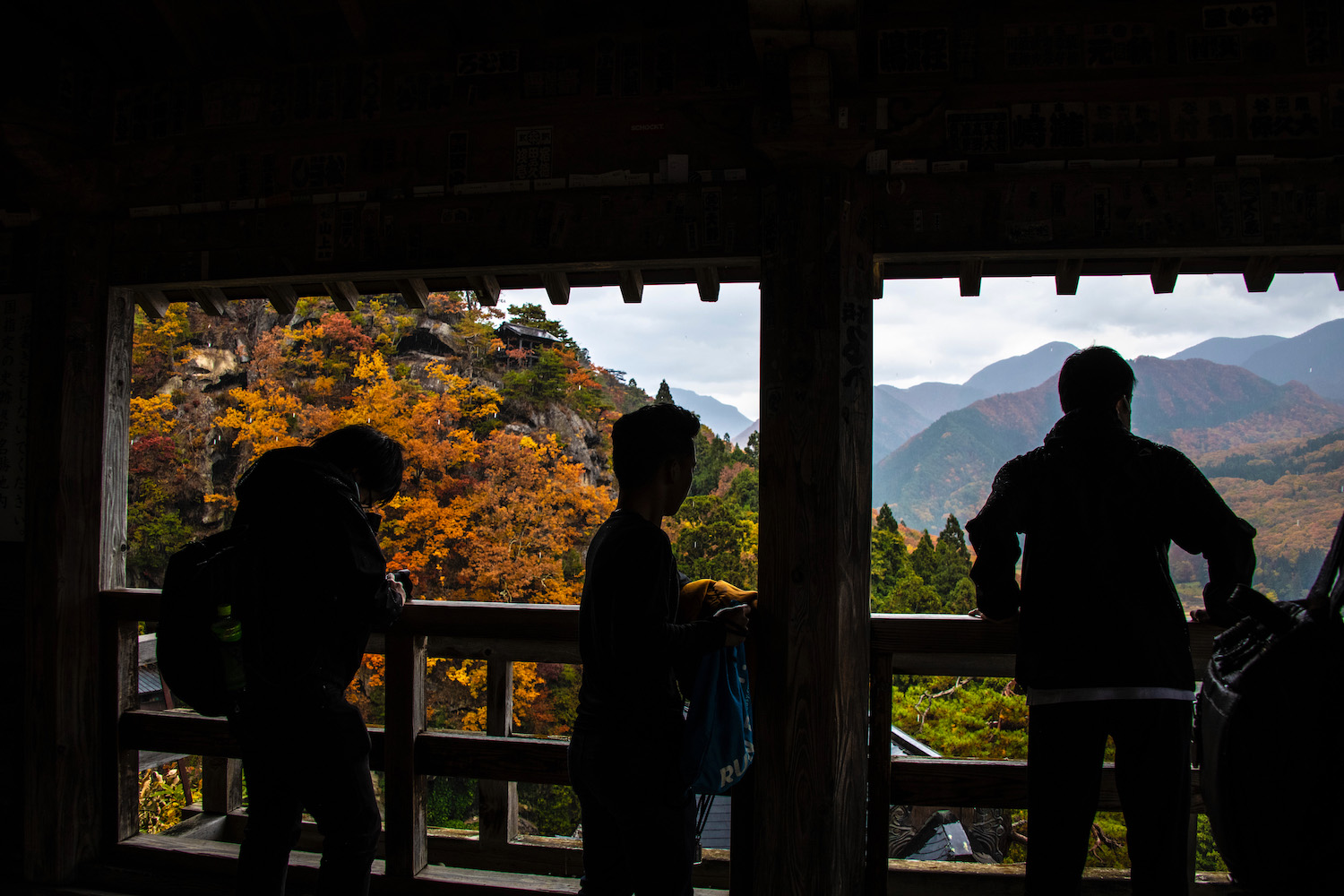 Essential Japan Hiking Advice
No matter which of these Japanese hiking trails I've listed above you select (or, alternatively, if you choose a different one entirely), there are some general tips you'll want to keep in mind. The first is relatively simple, but it can also seem terrifying: You may want to buy a "bear bell" and affix it to your backpack. This is particularly the case in Hokkaido and Japan trekking like Wakayama, where bells might not be as high in number along trails as they are, say, along the Nakasendo.
Another thing to keep in mind regardless of which you consider to be the best Japan hiking trail is lodging. Even if you think you're traveling in the "low season," rural parts of Japan simply don't boast extensive accommodation options, so you should always book in advance when possible. Bears notwithstanding, it's not always easy (or, with 100% certainty, legal) to camp in Japan, though you're unlikely to face anything more than a confused look so long as you clean up after yourself and don't start a fire. Head on over to my Japan train guide to get ideas about reaching Japan hiking trails by rail.
FAQ About Hiking in Japan
Can you hike across Japan?
Many of my favorite examples of hiking in Japan are day- or weekend trips from major cities, but there are longer hikes you can do. In particular, the Kumano Kodo pilgrimage and the Nakasendo Way are fulfilling multi-day trips. Less common choices include the Tokaido (mostly because much of its modern routing is along paved roads) and the Shikoku Pilgrimage, which takes literal months to complete in full. With this being said, although you can hike vast distances in Japan, you can't hike all the way across Japan, at least not on official trails.
When can you hike in Japan?
Hiking in Japan is possible 365 days per year, although certain months are more hospitable than others. Unsurprisingly, for example, you'll need snow gear if you decide to give Japan winter hiking a go; in some cases you may also need to be prepared to trek over ice. Likewise, many of Japan's mountainous regions are prone to heavy, summer rain, so a waterproof layer (include waterproof footwear) is necessary.
Where can I go hiking in Tokyo?
Not only does a lot of Japan hiking exist close to major cities, but some of it is actually within Tokyo! The most obvious choice, if you're in the capital, is Mt. Takao, which is just to the west of the city center and is a top autumn color spot. Another option, if you don't mind traveling farther afield, is Mt. Tsukuba in Ibaraki prefecture. On a clear day, you get an awesome view of Tokyo spread out over the Kanto Plain—and if it's really clear, of Fujisan towering overhead.
The Bottom Line
Even if you don't come away from this page with an itinerary for hiking in Japan, you'll certainly have more information—and inspiration—about it. From "big" treks like walking the Nakasendo Way and climbing Mt. Fuji, to less dramatic hikes close to Japanese cities, Japan offers changes in scenery and elevation that will take your breath away in more ways than one. Although some Japan hikes are more photogenic than others, and some seasons more enjoyable, make no mistake: Anywhere you go in Japan is a great place to take a hike, any day of the year. The ultimate way to ensure your Japan hike is one for the record books? Commission a custom Japan hiking itinerary today!